Nestled into the fold of a ridge in coastal Aireys Inlet, Victoria, the Court House is designed as an homage to the dry-coloured scrub that it encircles. True to the tale of retirement, the house comes to symbolise the moving back to nature, stepping away from excessive ornament, to encourage instead contemplation and commune.
After much deliberation between the architect, Peter Winkler Architects, and home owners, the conceptual understanding of the entrance came to realise a home that is built for a couple while creating also the perennial hub for visits from faraway family. The courtyard centres the house; it is where you arrive, are greeted, and provided the link between the two pavilions of the house.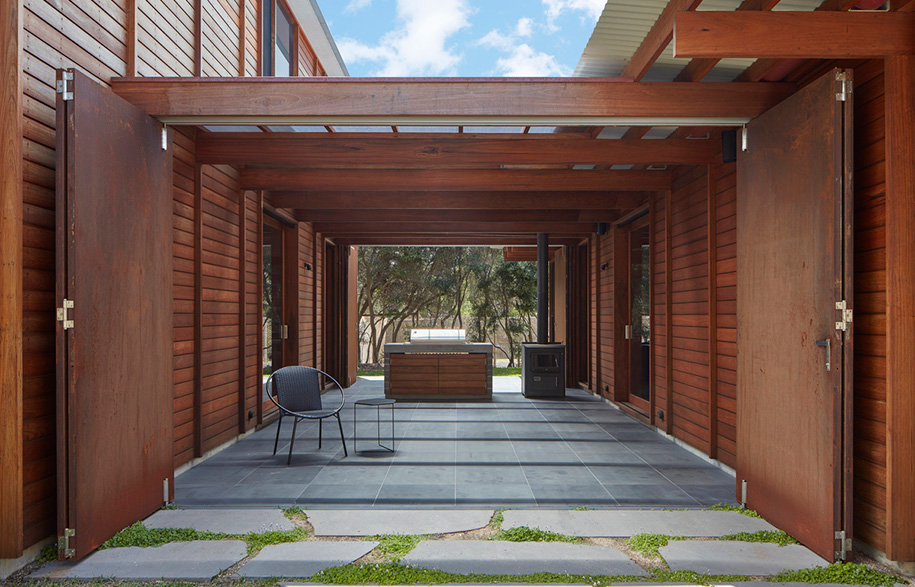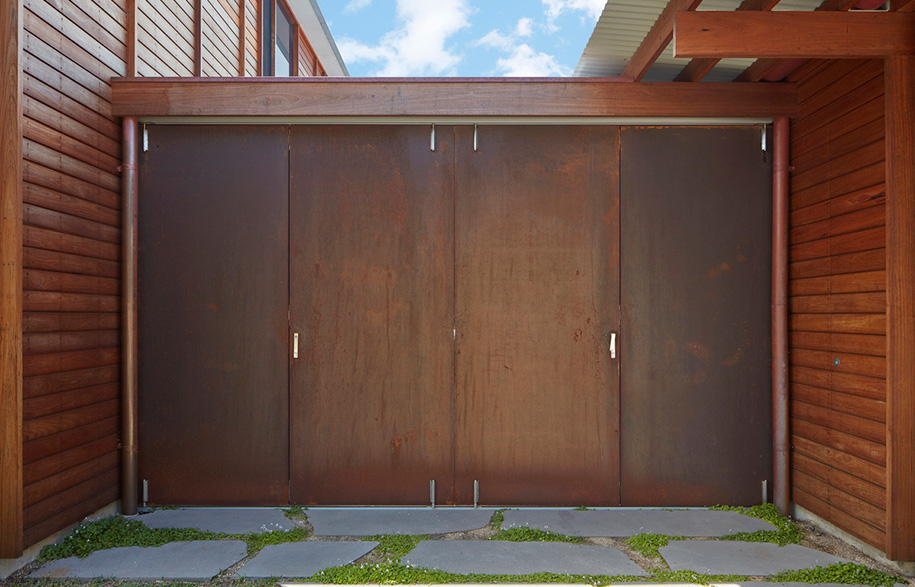 The house is segmented into two wings: a public wing in which family and friends are encouraged (through an open plan design) to congregate together; and the private wing containing the bedrooms, bathrooms and study spaces. These two wings intertwine via the central courtyard, protecting it in turn from the harsh whip of the oceanic winds. This courtyard can be closed off at either or both ends for protection from the rain and wind and to help stabilise thermal heating within the house, opening up through carefully positioned windows and doors to allow cooling airflow and ventilation. In winter, a wood boiler within the courtyard is activated to simultaneously warm both wings of the house via a hydronic panel system.
Visually, the house is a showcase of different textures and colours. Recycled Australian blackbutt is used throughout the internal and external faces of the house, accented with Australian white mahogany cladding. Hoop pine plywood walls were also applied creating a visual reference and cohesion to the stand out hoop pine desk and contrast the blackbutt used throughout.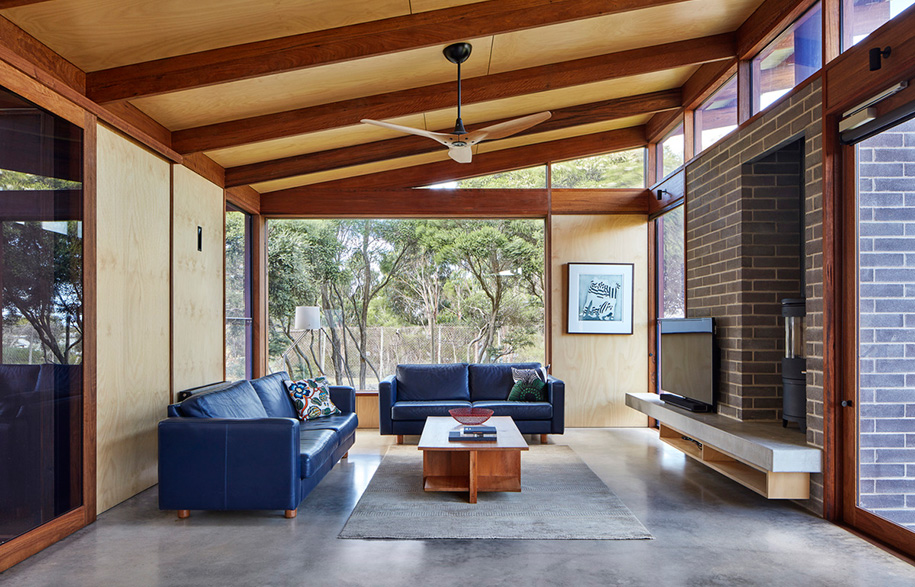 While the homeowners were inspired by their love of timber, they opted to veer away from more ordinary building materials such as plaster to create a truly crafted and original structure. Cement sheet is applied for its raw, deconstructed appeal, while polished concrete flooring promoted a sheen that amplified reflected light and lowered the house's eco foot print through its thermal mass properties.
The conceptual significance of the entrance – to invite and embrace – informs the design of the house. The emphasis is on the salient central courtyard, drawing you into the house. Sections can be closed off to offer clean, minimal spaces or alternatively unfold to create nooks and retreats. And while the house is designed to accommodate two people it is also able to stretch out and welcome in the pilgrimage of both friends and family.
Peter Winkler Architects
peterwinklerarchitect.com.au
Photography by Jack Lovel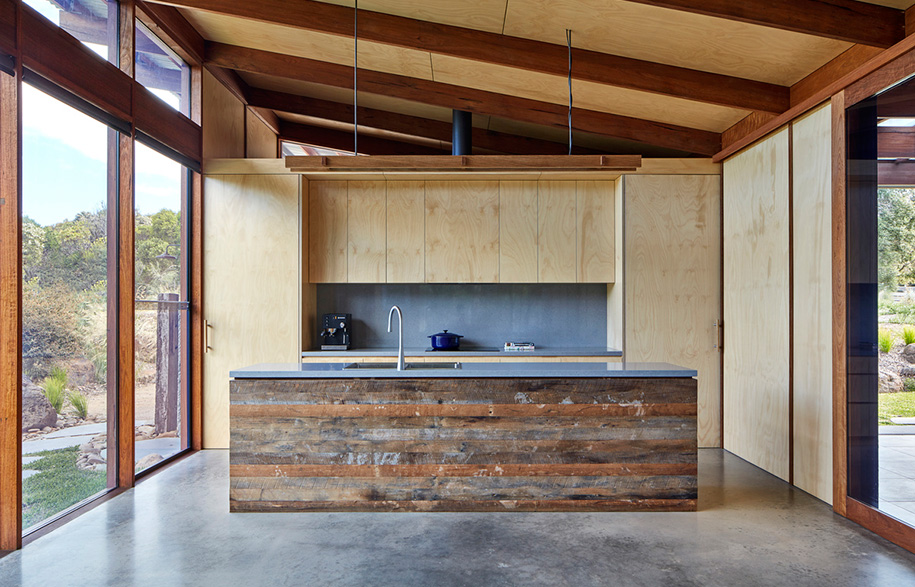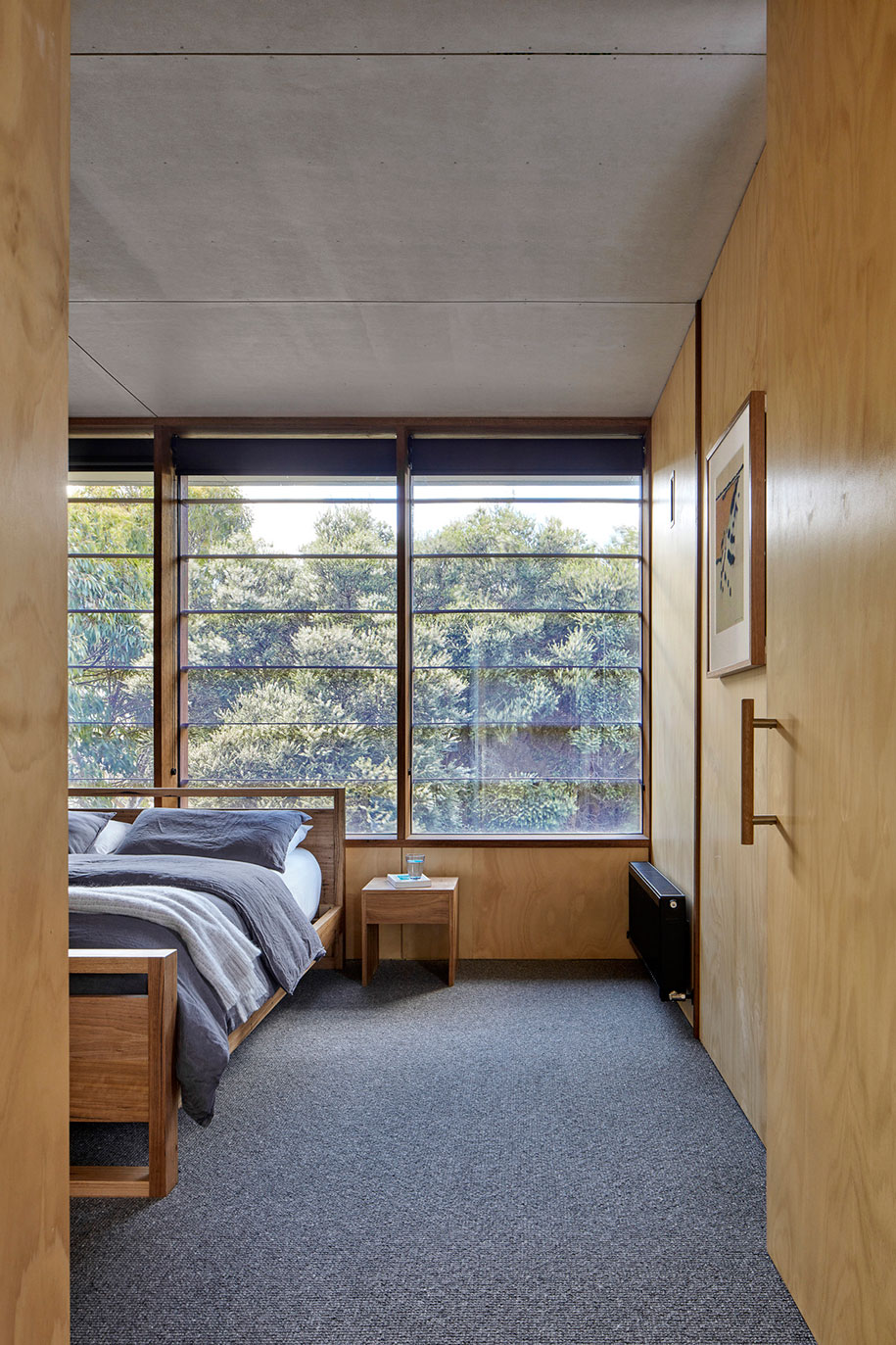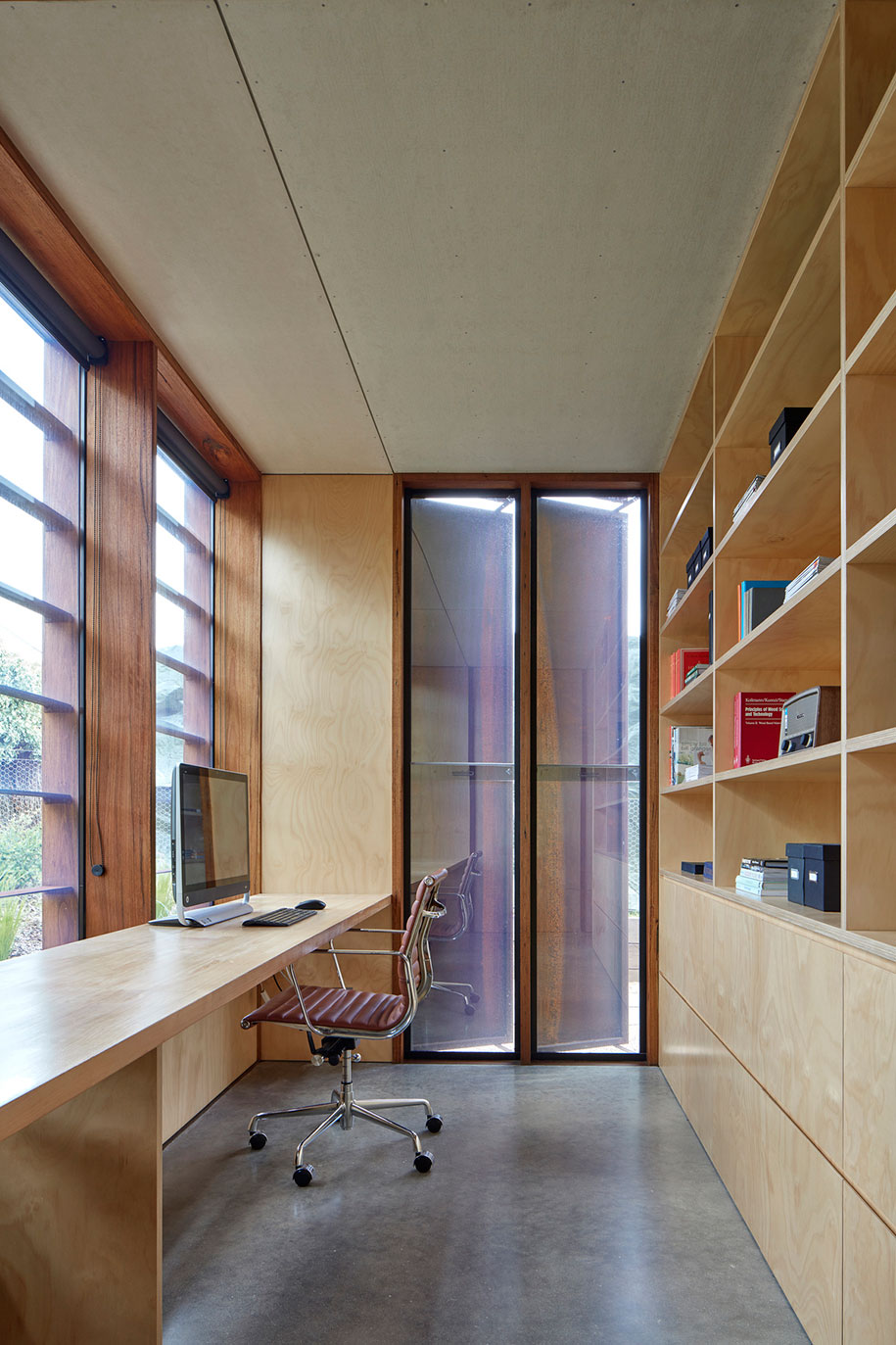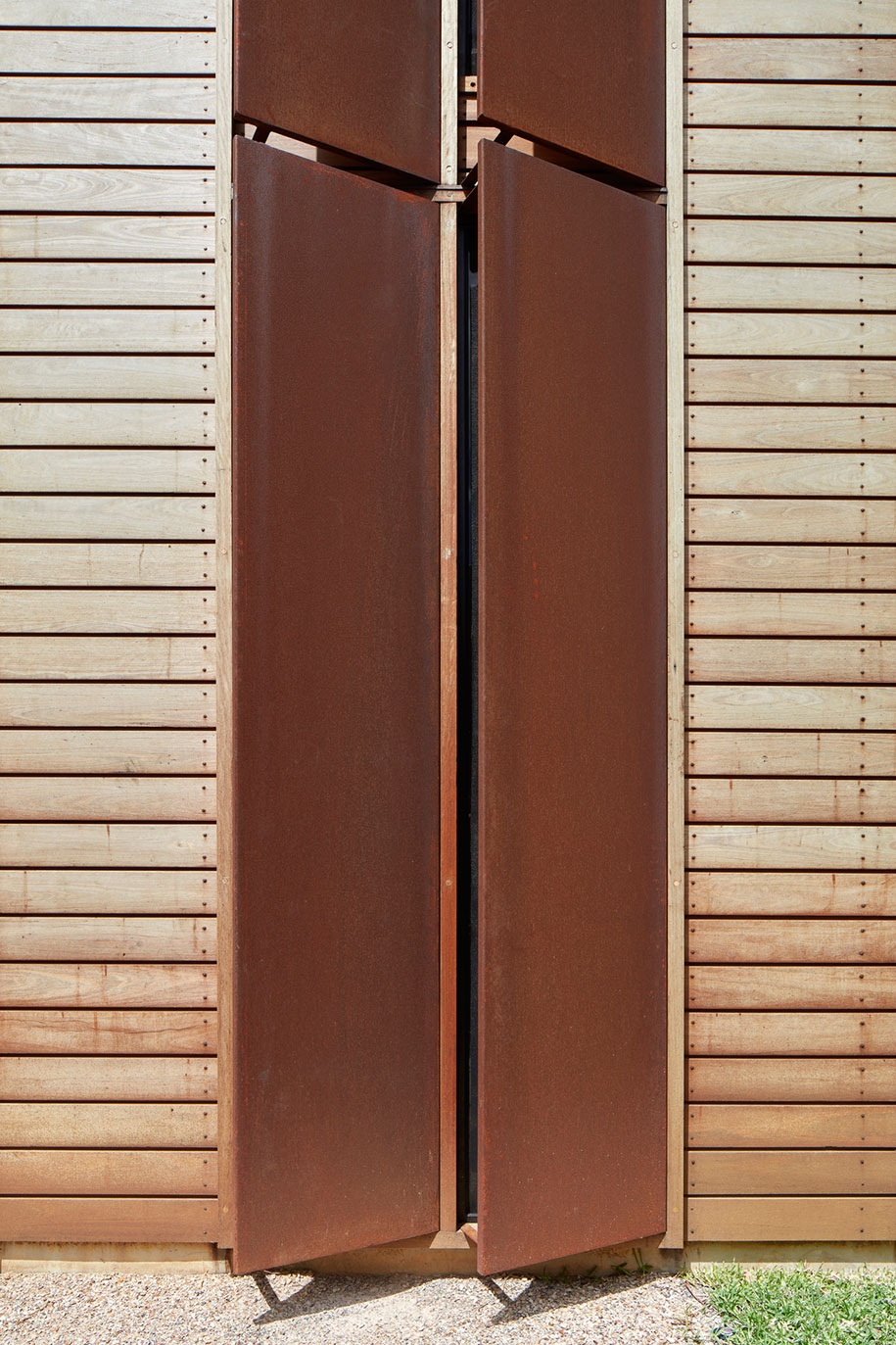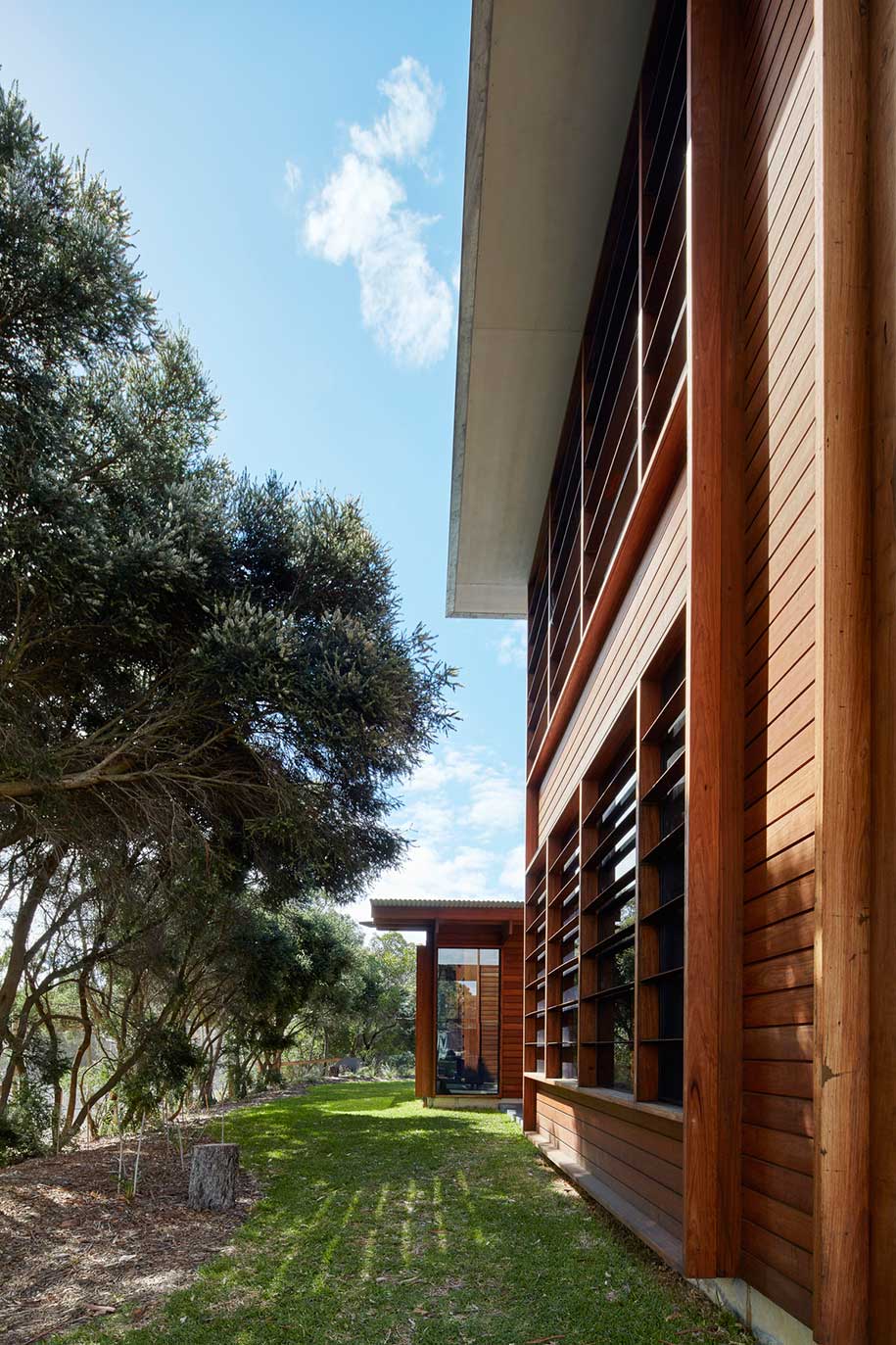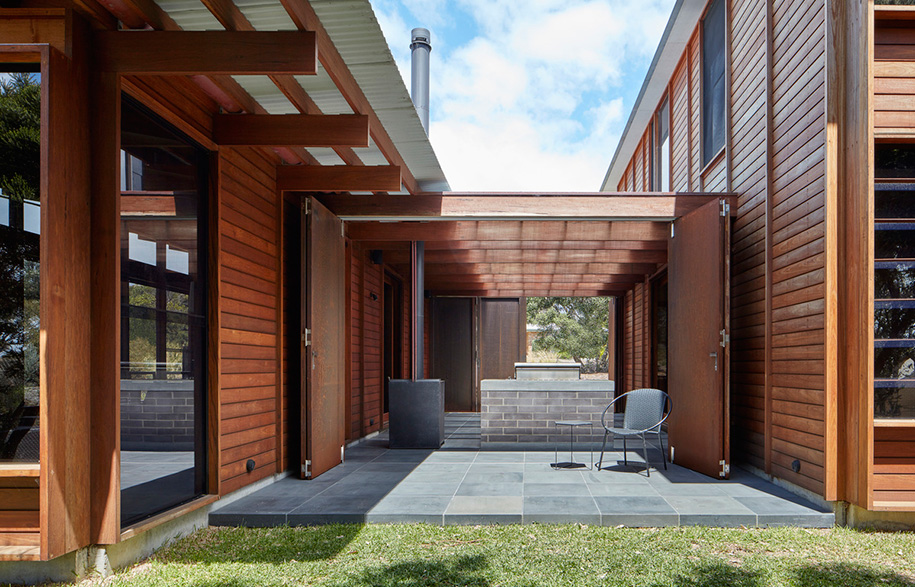 Tags: Home Architecture, House Architecture, Residential Architecture
---