A narrow urban lot in Sydney's inner west was the site of a tightly designed, yet ultimately warm and contemporary home. Adriano Pupilli Architects has responded to their clients' unique space and interests with an equally unique and specialised built. Being retired high-school teachers with a passion for theatre, travel, cats and their tiny but peaceful rear garden and jacaranda tree, the space had to be one that served their interests and unique inner west location.
The design of the Courtyard House focused a modest re-building the back-of-house area, so as to better draw in green vistas, sunlight and cooling breezes into everyday living spaces, as well as create a better viewing sightline for the couple's jacaranda.
In lieu of the laundry space, a blank void has been designed to overall decrease the floor space, yet improve the home's amenity and sense of light and space, funnelling winter sunlight and sightlines to nearby tree canopies deep within the kitchen and living room.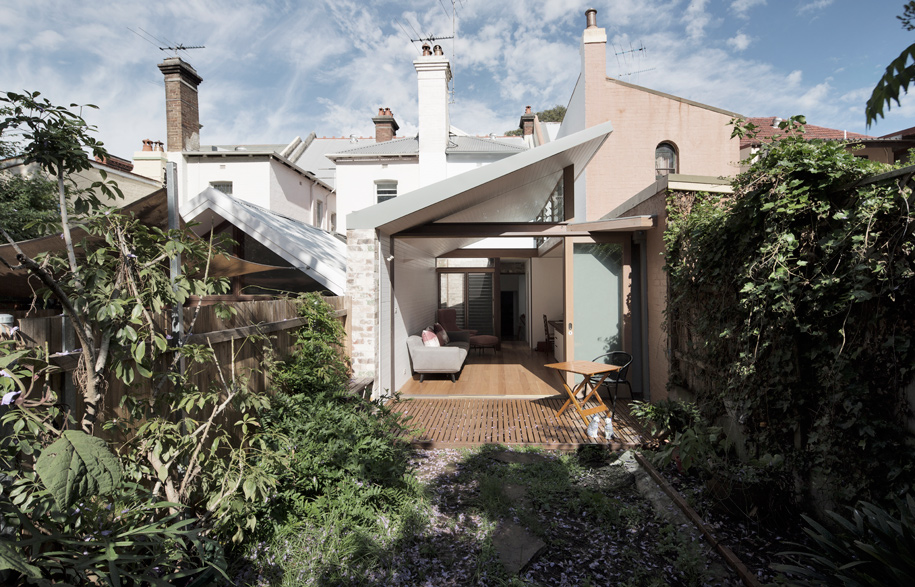 Key design ideas include a re-building an already existing lean-to in order to create a light-filled pavilion, with a floating skillion roof that captures the northward sun and expels summer heat. To the east, the Courtyard House opens seamlessly onto a newly designed deck, while the pre-existing garden is accessed through sliding glass doors that doubly serve to draw the garden inside.
A new internal courtyard creates a well of light, and links the Federation and contemporary architecture style in the house. This linking space also accommodates a downstairs bathroom, renovated kitchen and new living area. A newly designed breakfast bench doubles as a windowsill to the outside, extending the sense of nature into the kitchen.
Adriano Pupilli Architects
adrianopupilli.com.au
Photography by Simon Whitebread.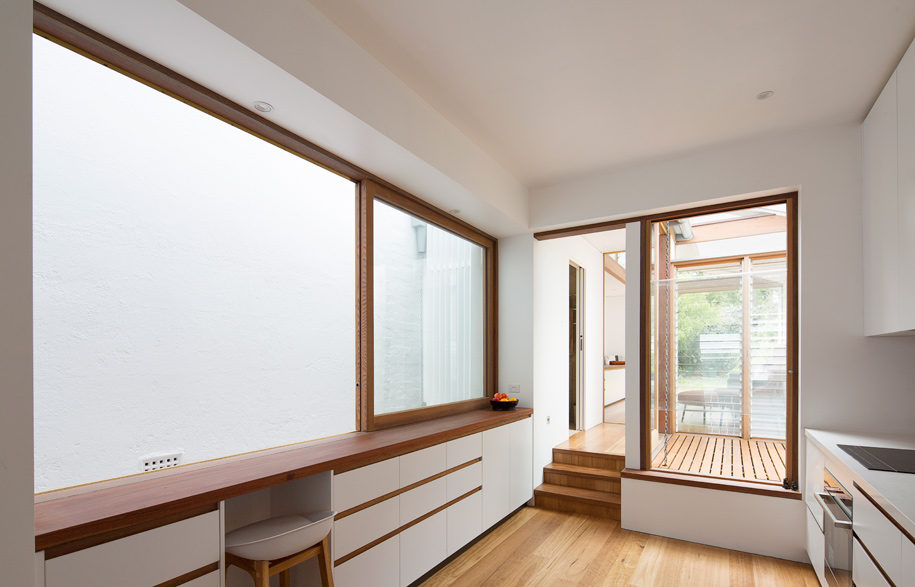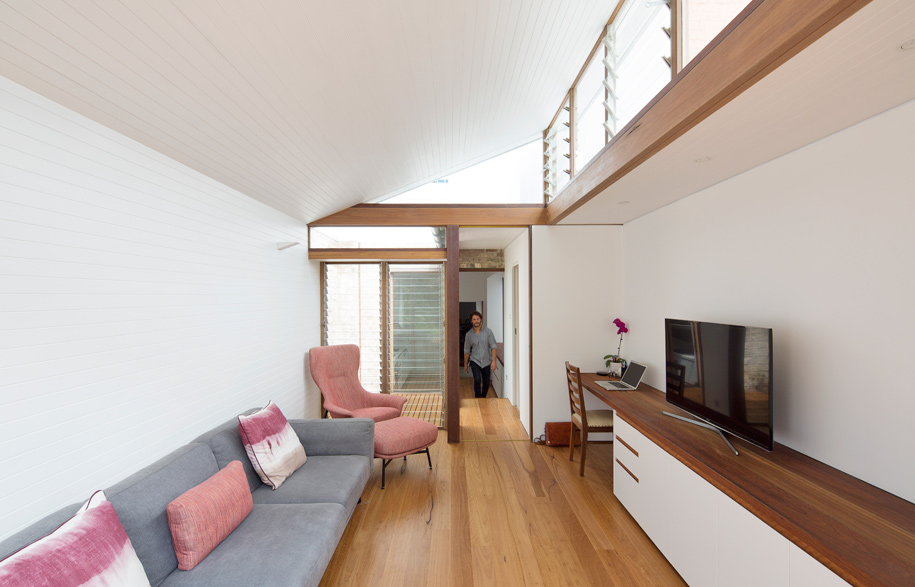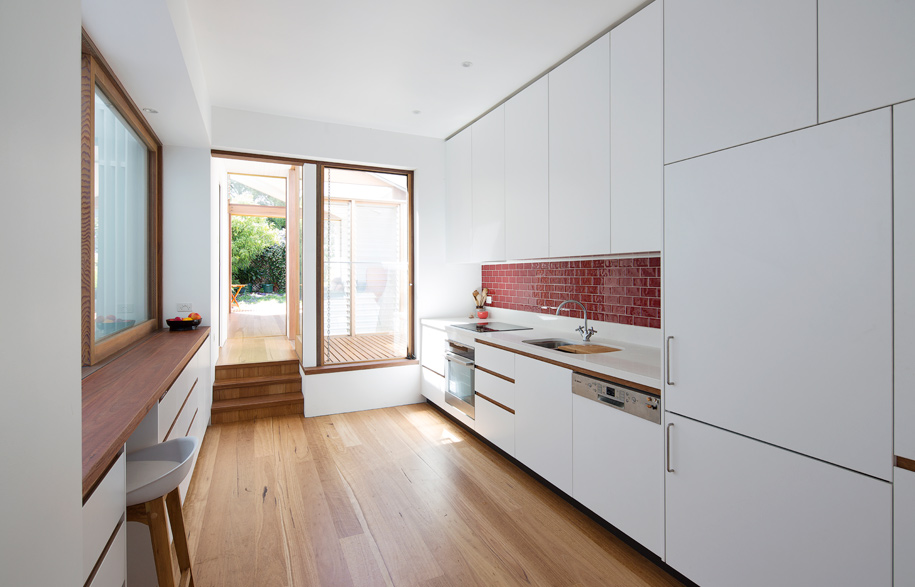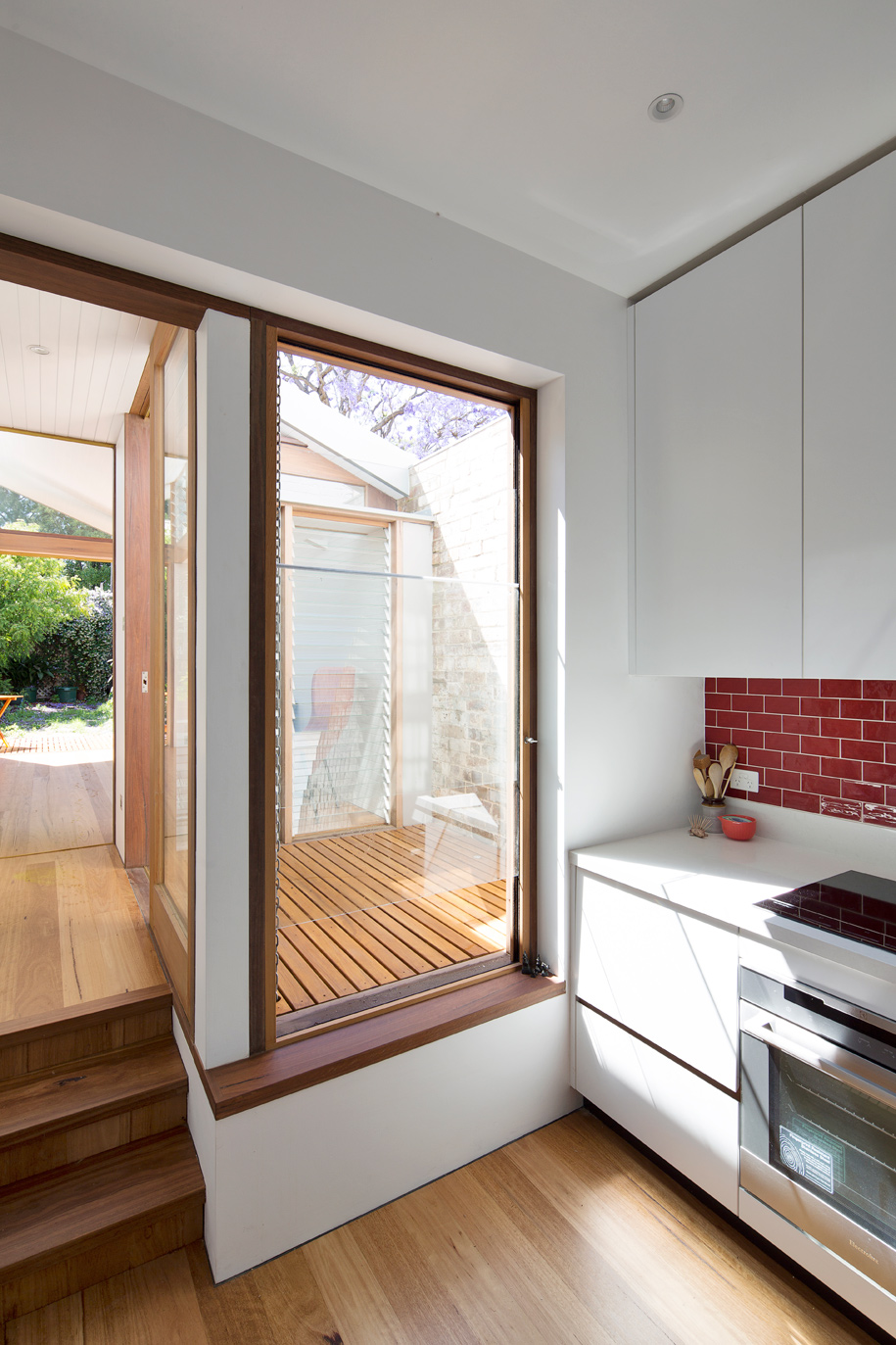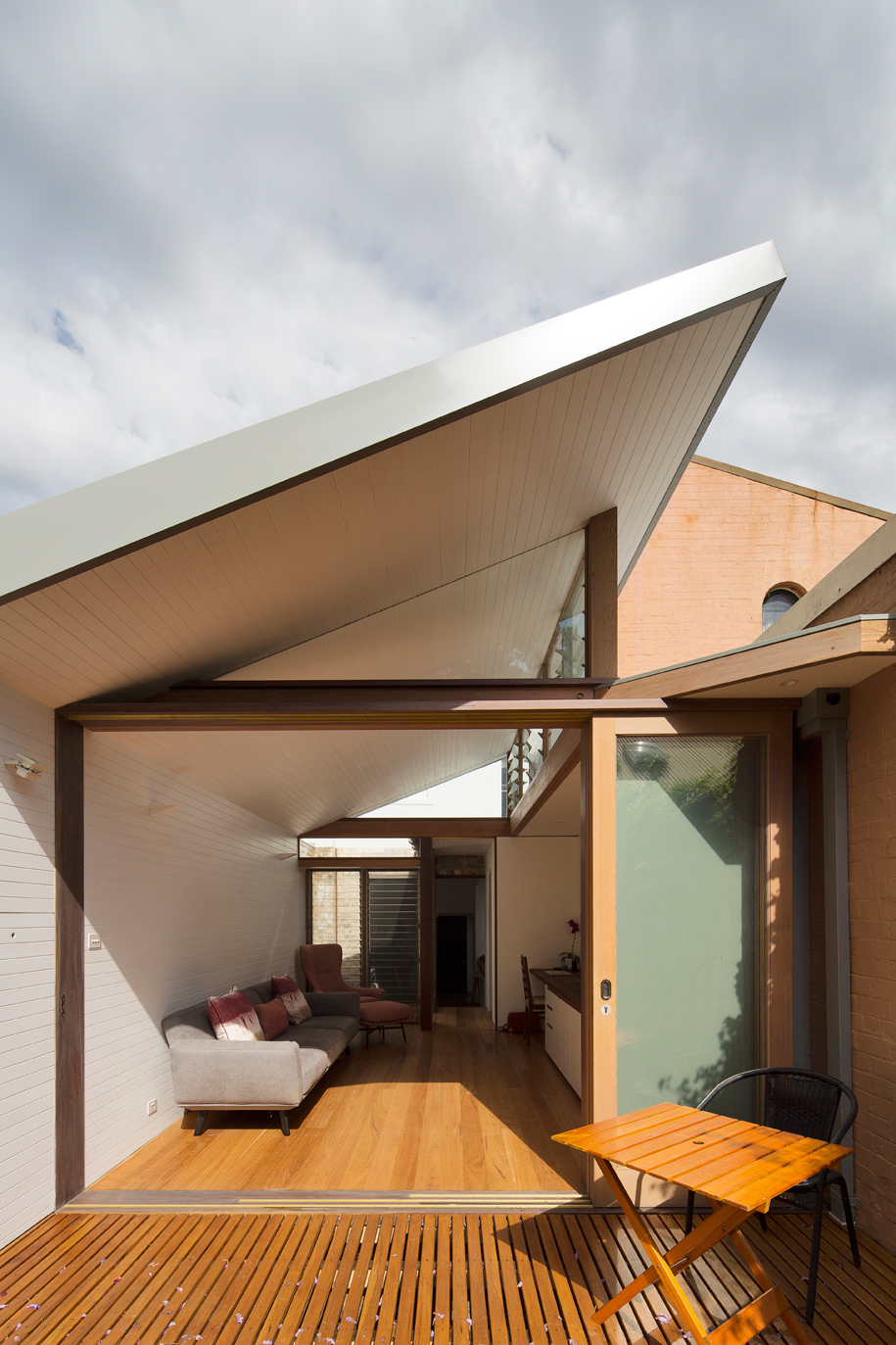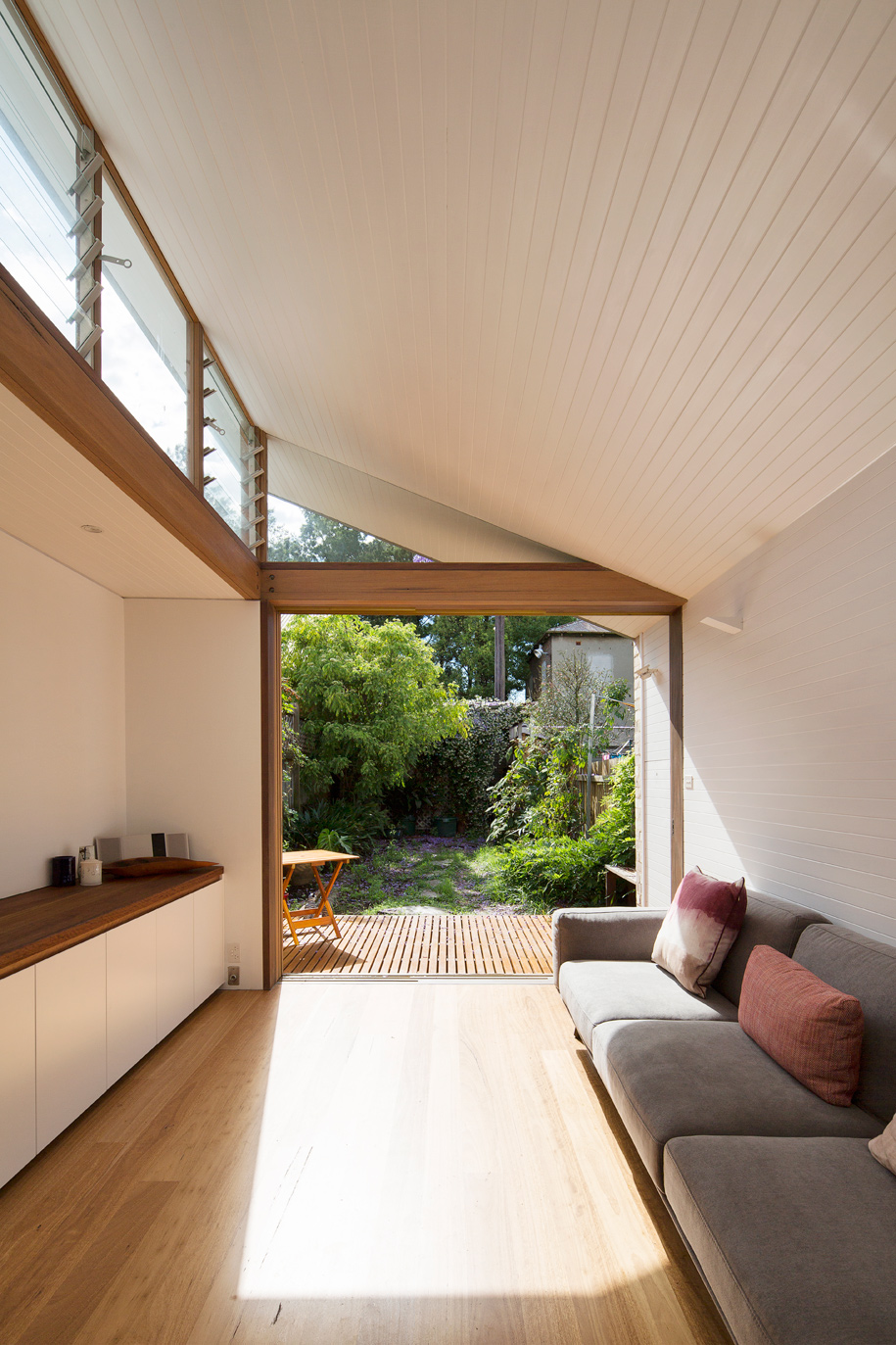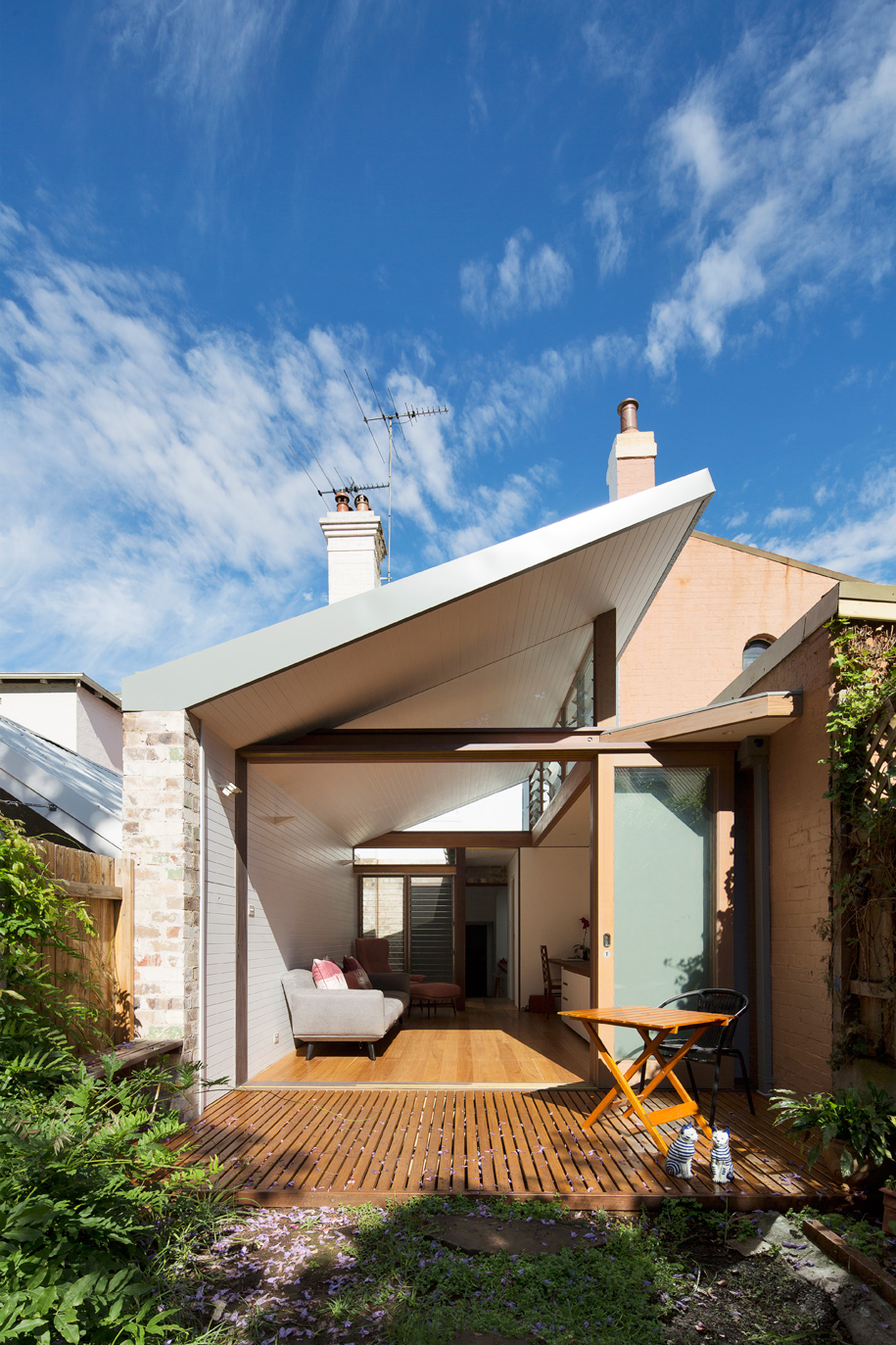 ---