Adopting the vernacular of form from local buildings doesn't have to be considered as a limitation, rather it can present the opportunity for creative thinking to craft new features from those often overlooked.
Bower Architecture was enlisted to help design a house that nestled in as part of the surrounding natural and built environment.
Close to the beach, in amongst vibrant native shrubbery and immense textured paperbarks, warm red timber panels adorn the façade of the house. They cast the illusion of stretching upward, carving a stark contrast to the blue sky above.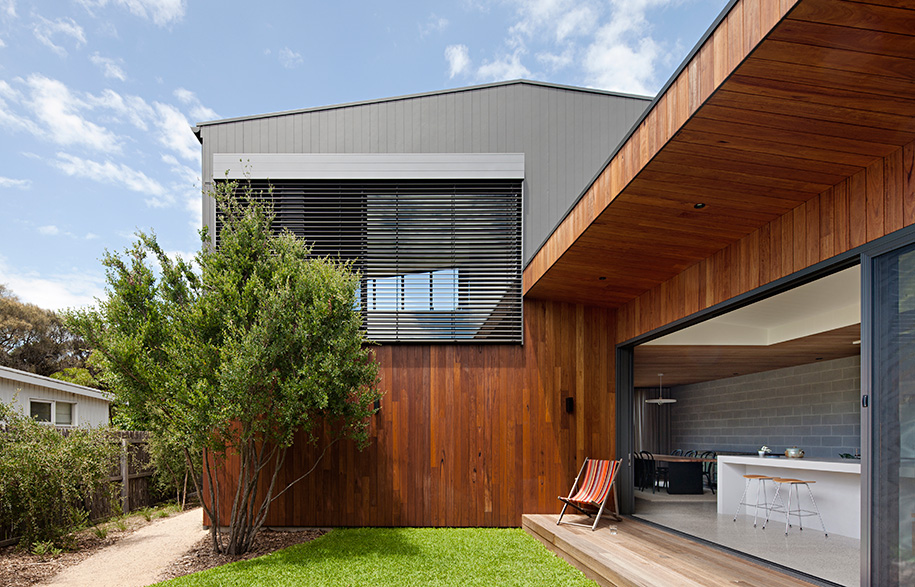 Appropriating the gabled houses common to the neighbourhood, Bower Architecture have redrafted the design to create a new extruded gable shape running the length of the property.
The inclusion of the gable form allows for excellent drainage on the exterior while capturing and casting poetic light throughout the internal spaces – alike a sundial reporting the movements of the sun.
The building seemingly cuts in half framing an impressive outdoor shower that celebrates the ritual of the beach return. Blue tiles appear to break up the house into protruding sculptural structures. The shower opens up to give a sense of being exposed to the natural elements while retaining a sense of privacy.
Timber panelling wraps around the length of the house, segmenting the upper and lower stories. Set off from the entrance, the second storey provides additional height and space while the ash-toned cladding disguises the form somewhat to continue the elegant shape of the lower level.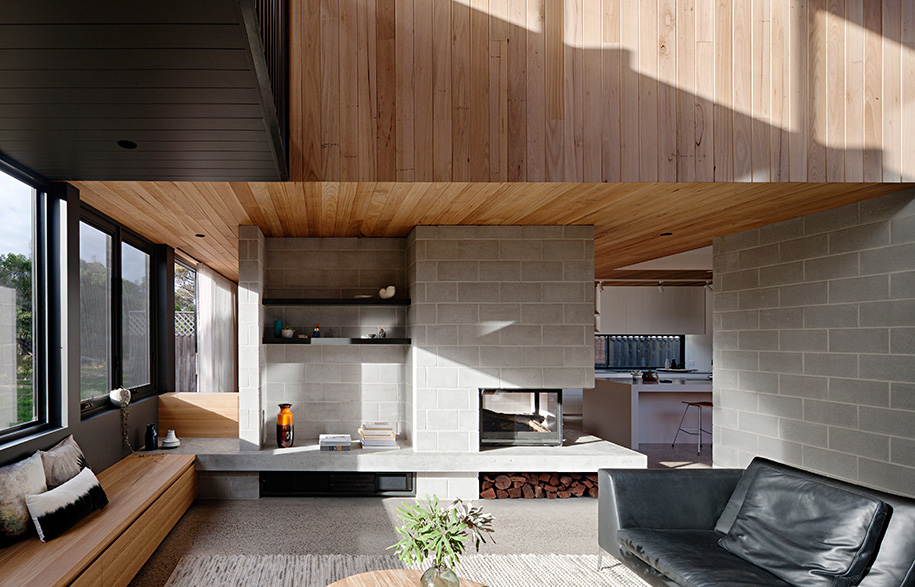 Timber extends also within the interior of the house, however the tone is more muted, to offer respite from the energetic outdoor world.
The double height living space enables for the room to benefit from the windows on the upper and lower levels. Large glass panelled windows set high into the entrance wall offer privacy while elongating the extended scale of the space. In the living room, a walkthrough on the upper floor connects the two stories to support a sense of connectivity in a segmented space that sprawls into its vast surroundings, such as the landscape surrounding the house that was in fact carried out by the owners, by means of their company Sensability Garden Design.
Bower Architecture
bowerarchitecture.com.au
Photography by Shannon McGrath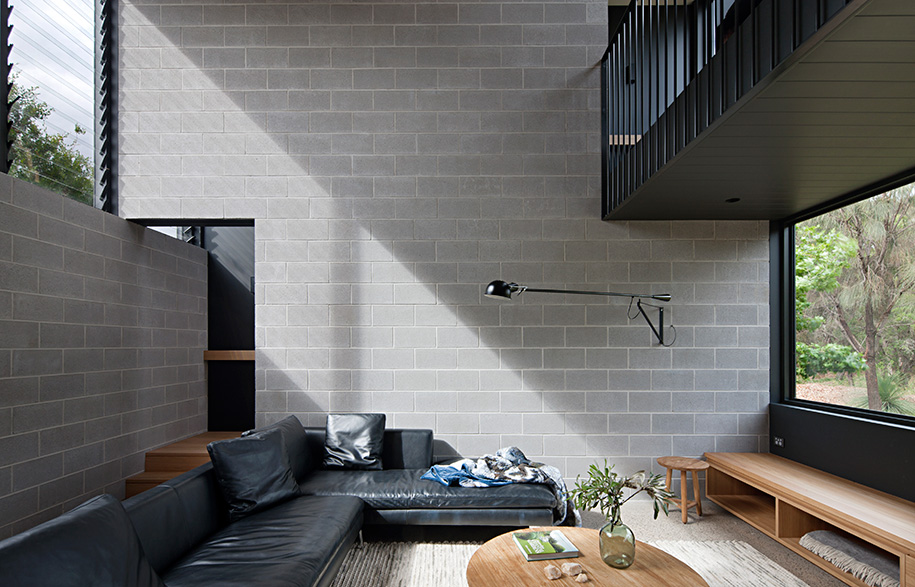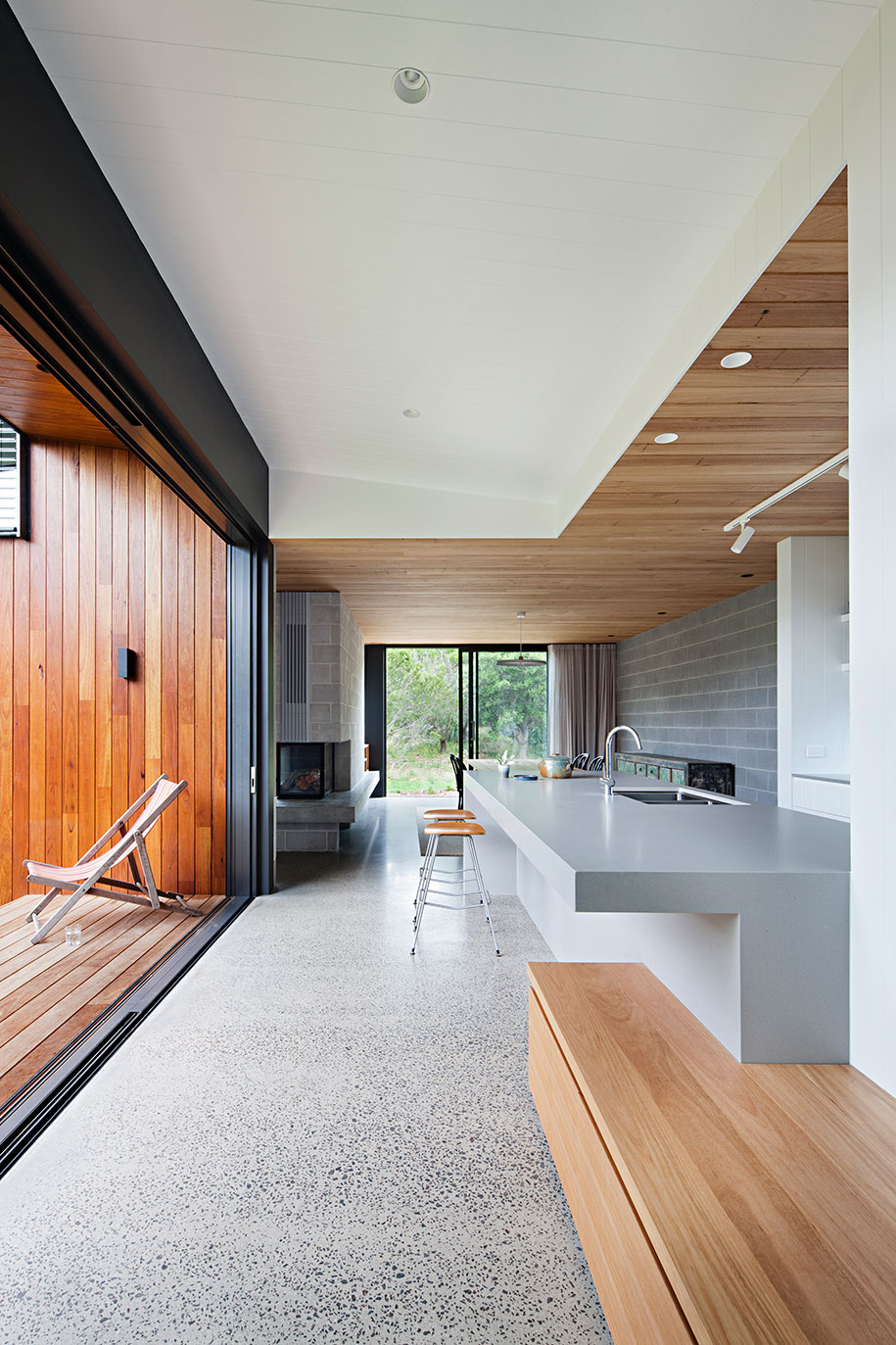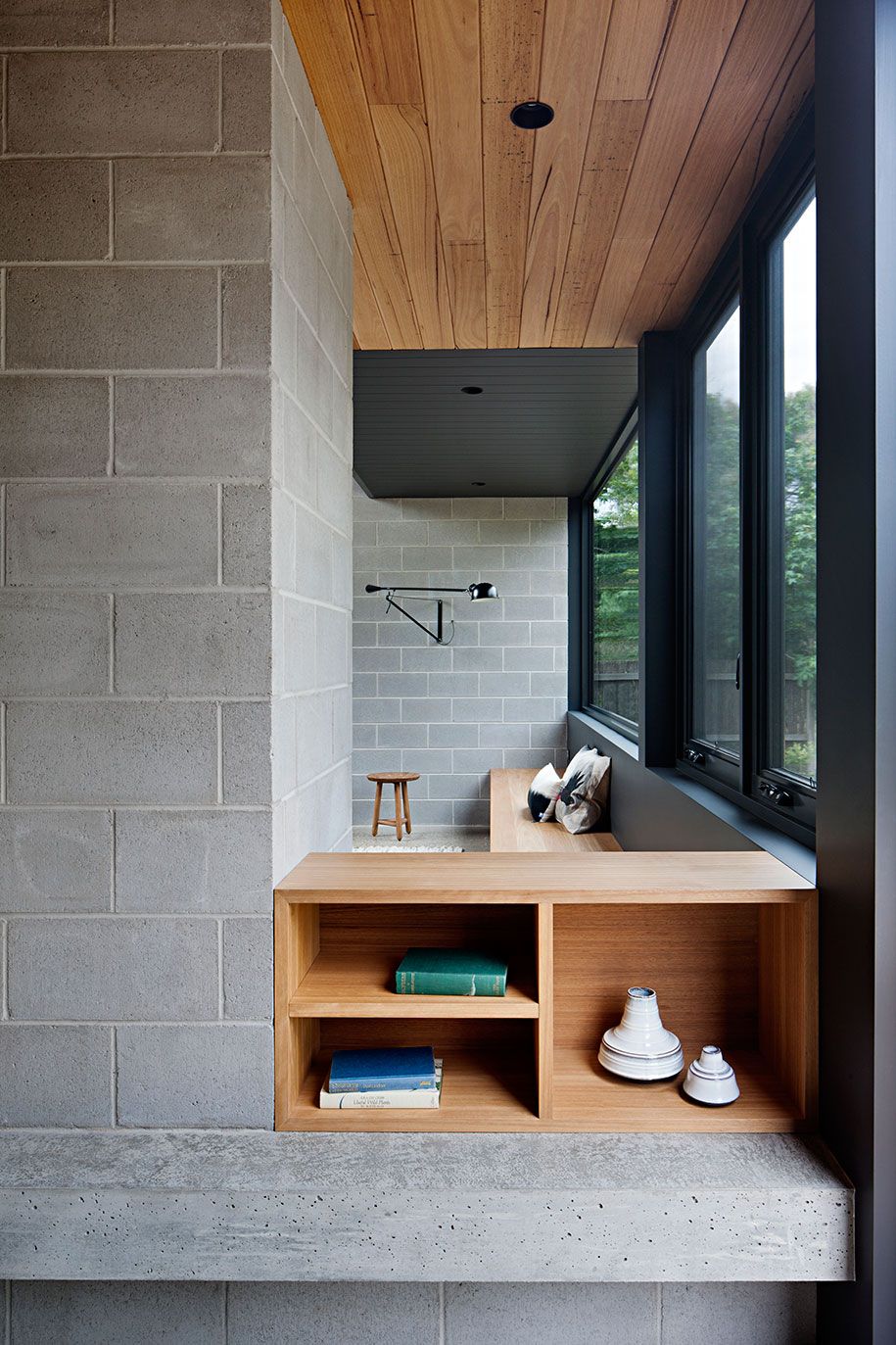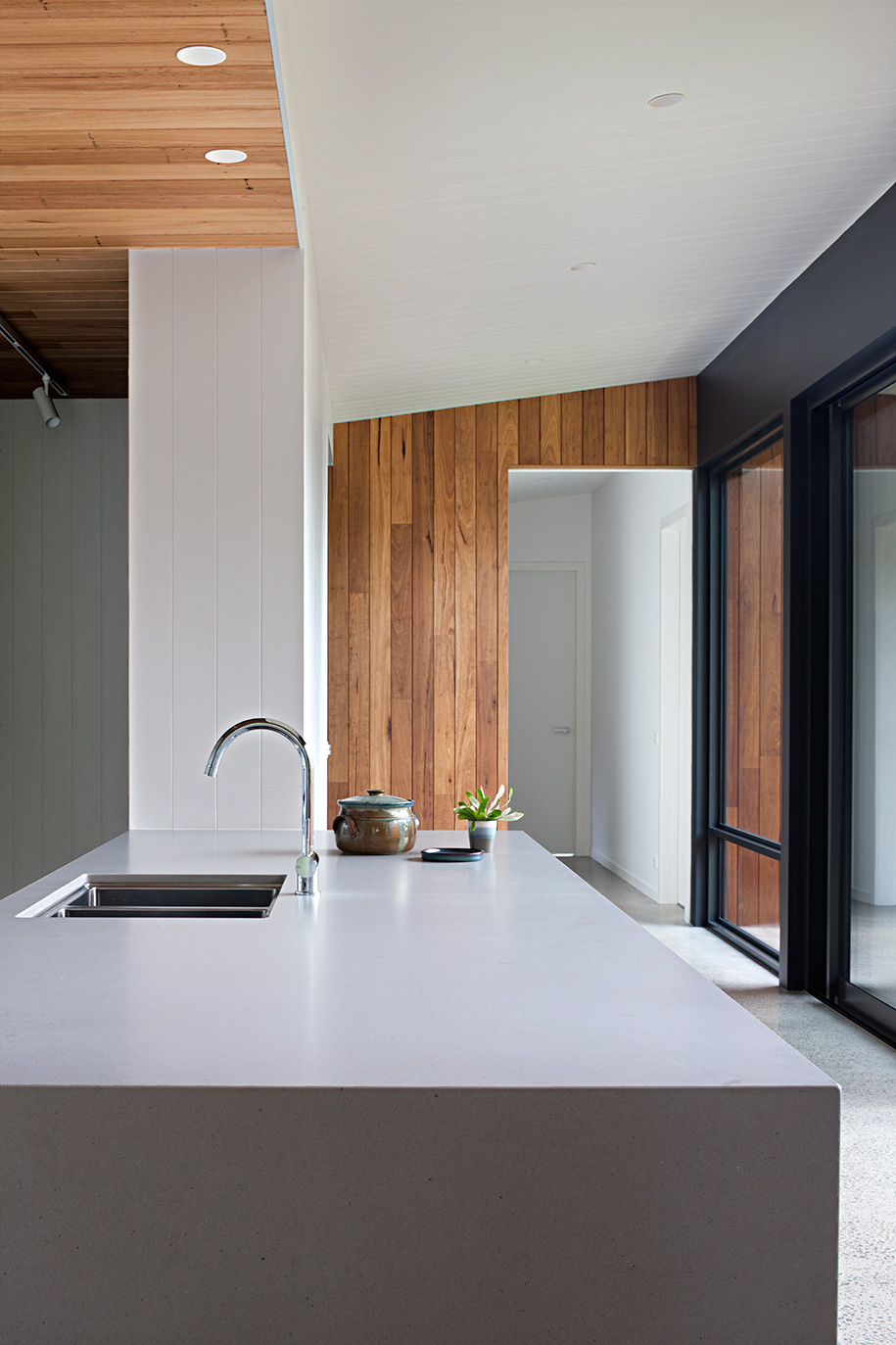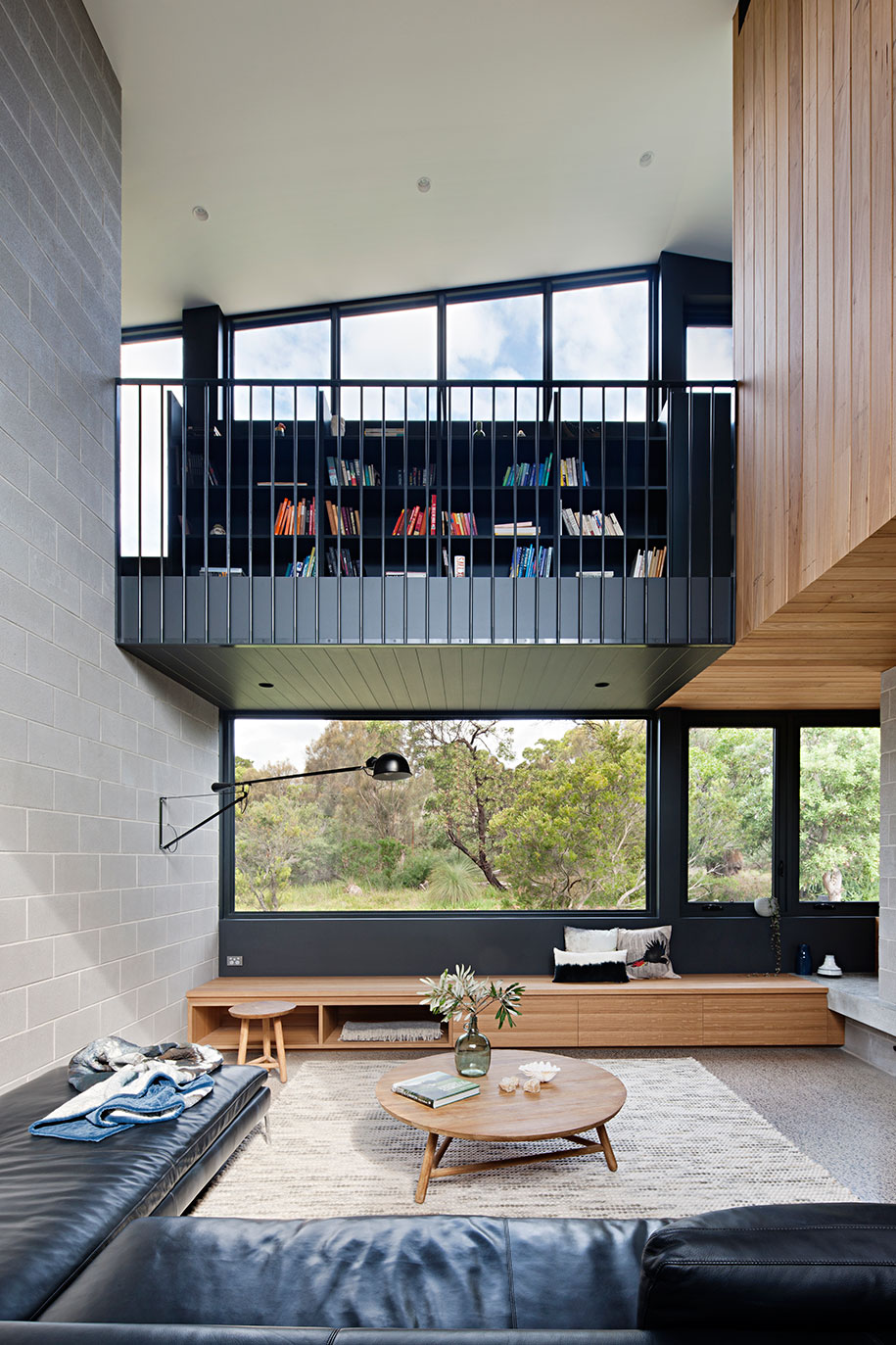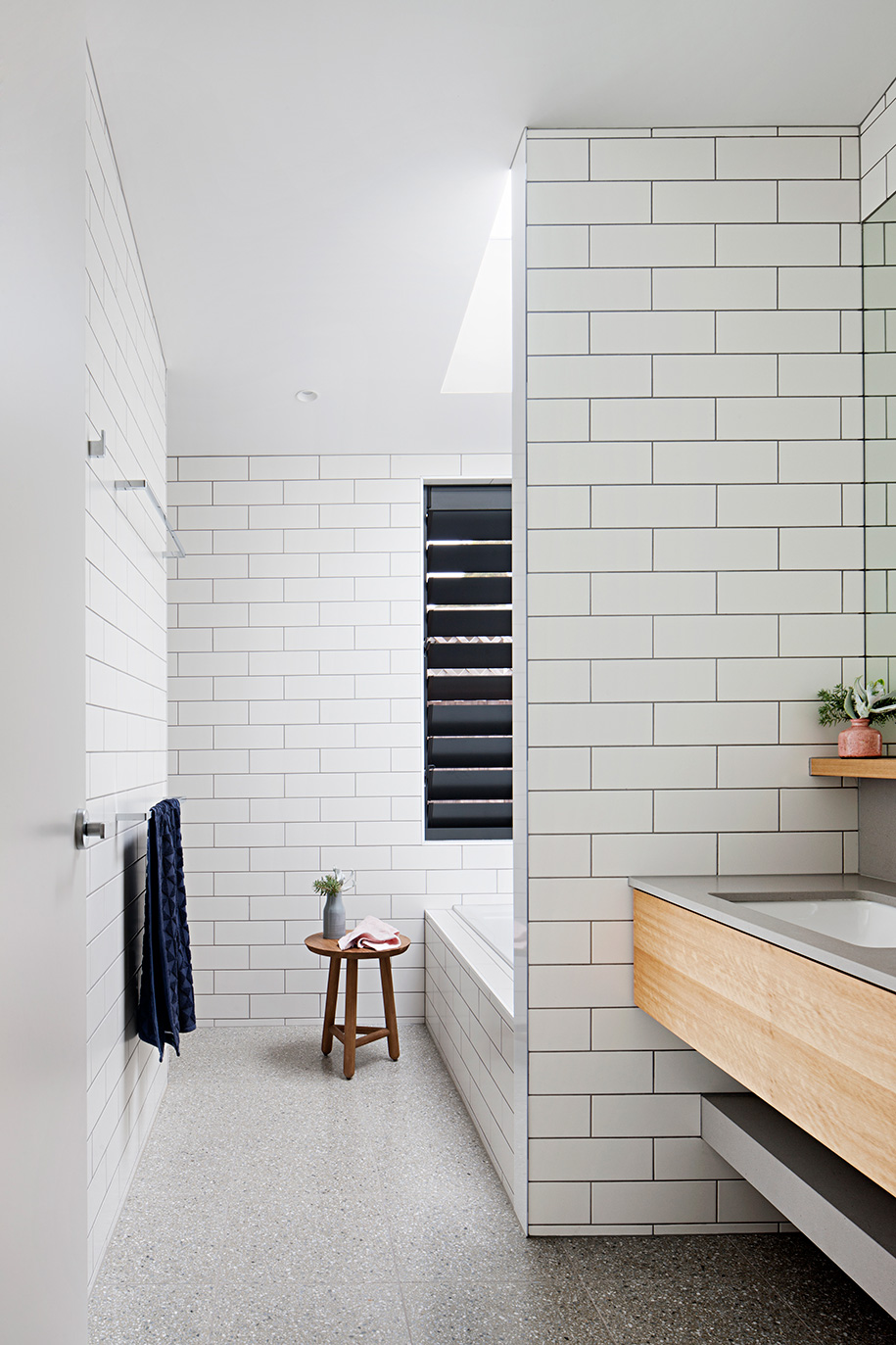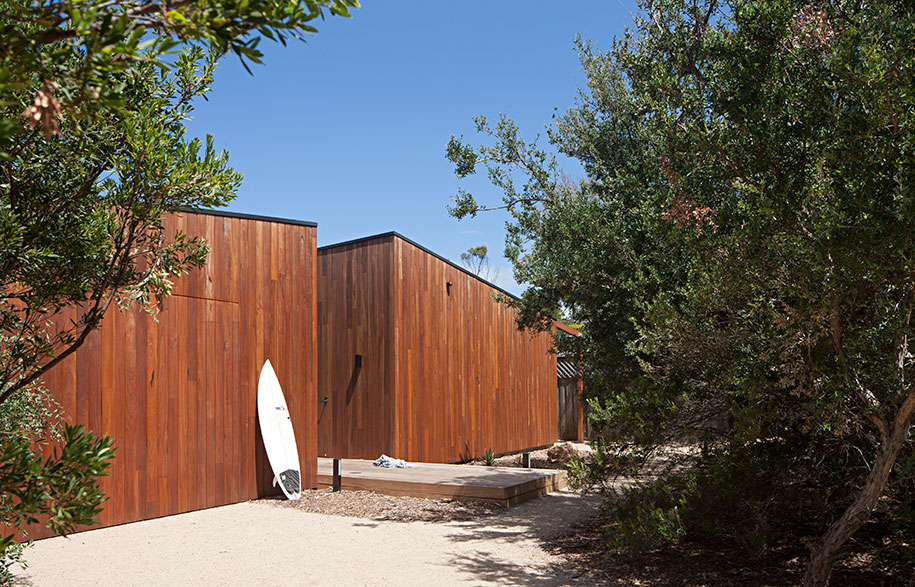 Tags: Home Architecture, House Architecture, Residential Architecture
---