For a busy couple with hectic trans-Tasman lives, their home base of South Yarra in Melbourne needed to serve a calming point of stability, not merely a stopping point.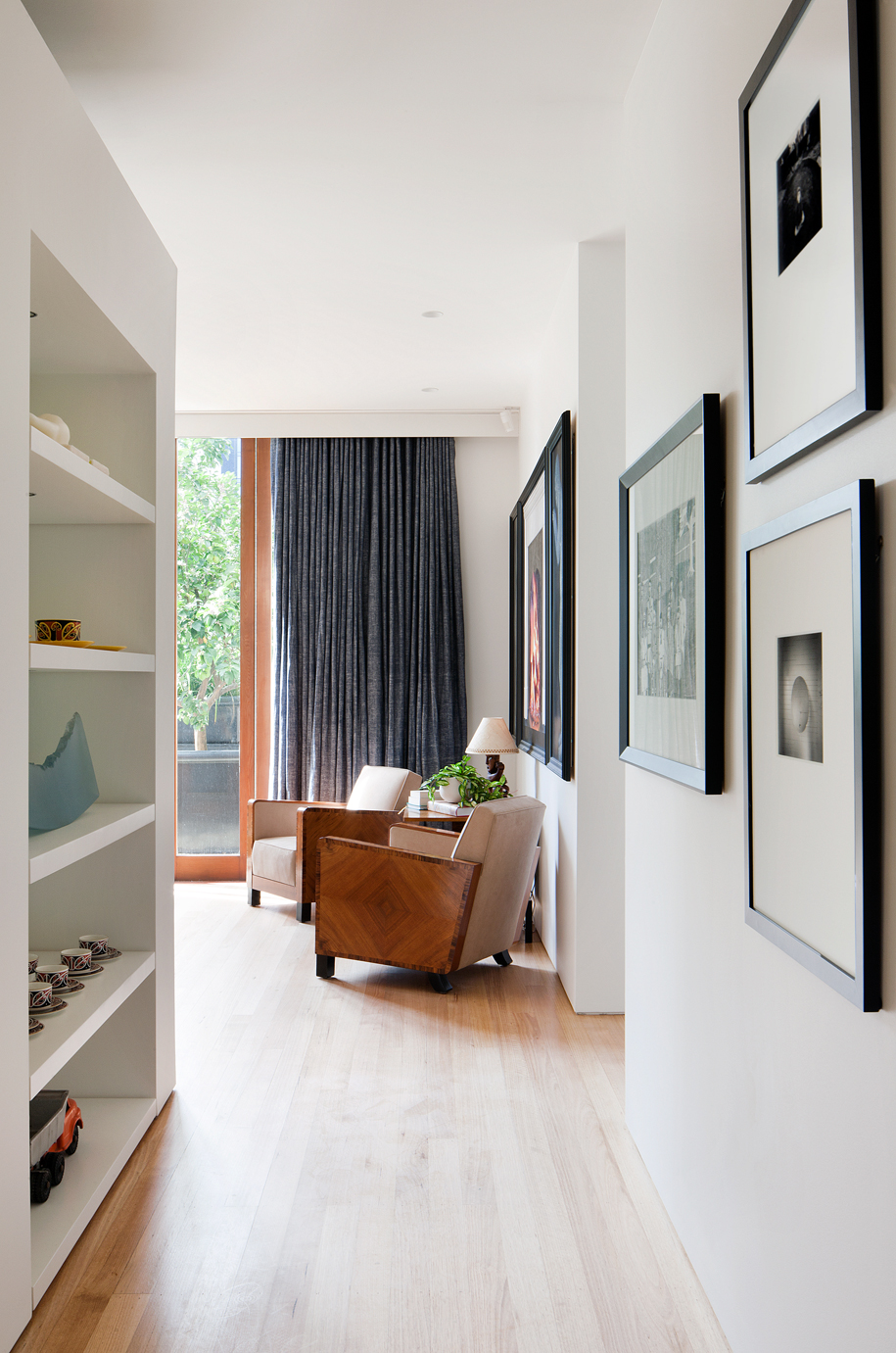 Pre-renovation, the 1990's loft style apartment was unusually divided. Despite occupying a full floor of a large building, its spaciousness and flow were hindered by labyrinthine hallways, awkward layout and unwieldy connections between spaces.
The renovation, carried out by Melbourne's Molecule, sought to maximize the size and useability of the space, emphasising a spatial looseness that epitomises the loft typology, making for more languid time at home.
Walls between the former lounge and main bedroom were removed to create a contiguous pair of living spaces that operate broadly as sitting room and den, but become two halves of a vast party room when the apartment switches into entertaining mode.
Borrowing ideas from hospitality, Molecule created a break between the former bedroom's wardrobe and ensuite to house a fabulous wet bar and powder room.
The previous dance studio in the apartment, complete with mirrored walls and sprung floor, has been repurposed to serve as the main bedroom. A large island of joinery provides a sleeping nook, display shelves for glassworks, an expansive wardrobe and a dressing station.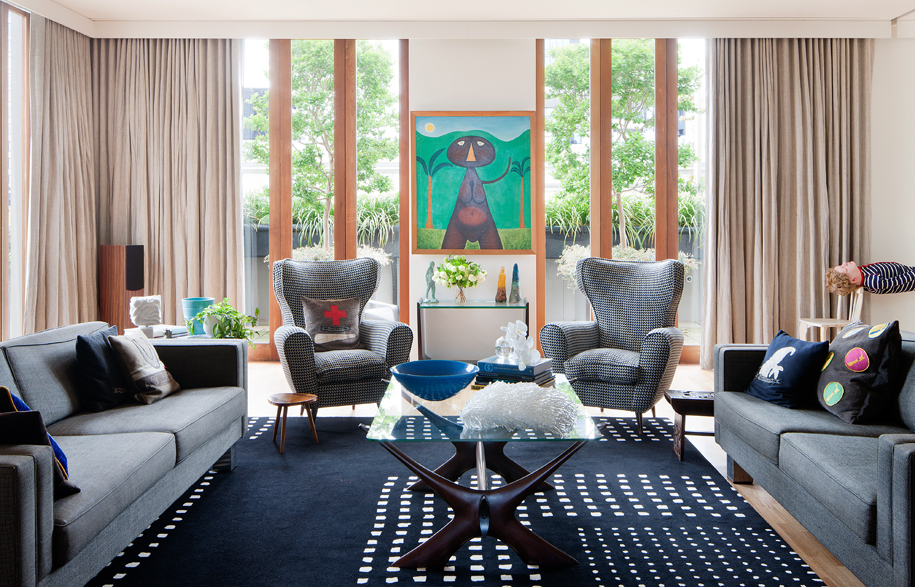 Continuing Molecule's signature interest in contextual sympathy, material selections and construction sought to achieve an invisible touch. A Japanese style of serenity has visible detail minimised, with white walls sitting a shadow line above light timber and stone floors.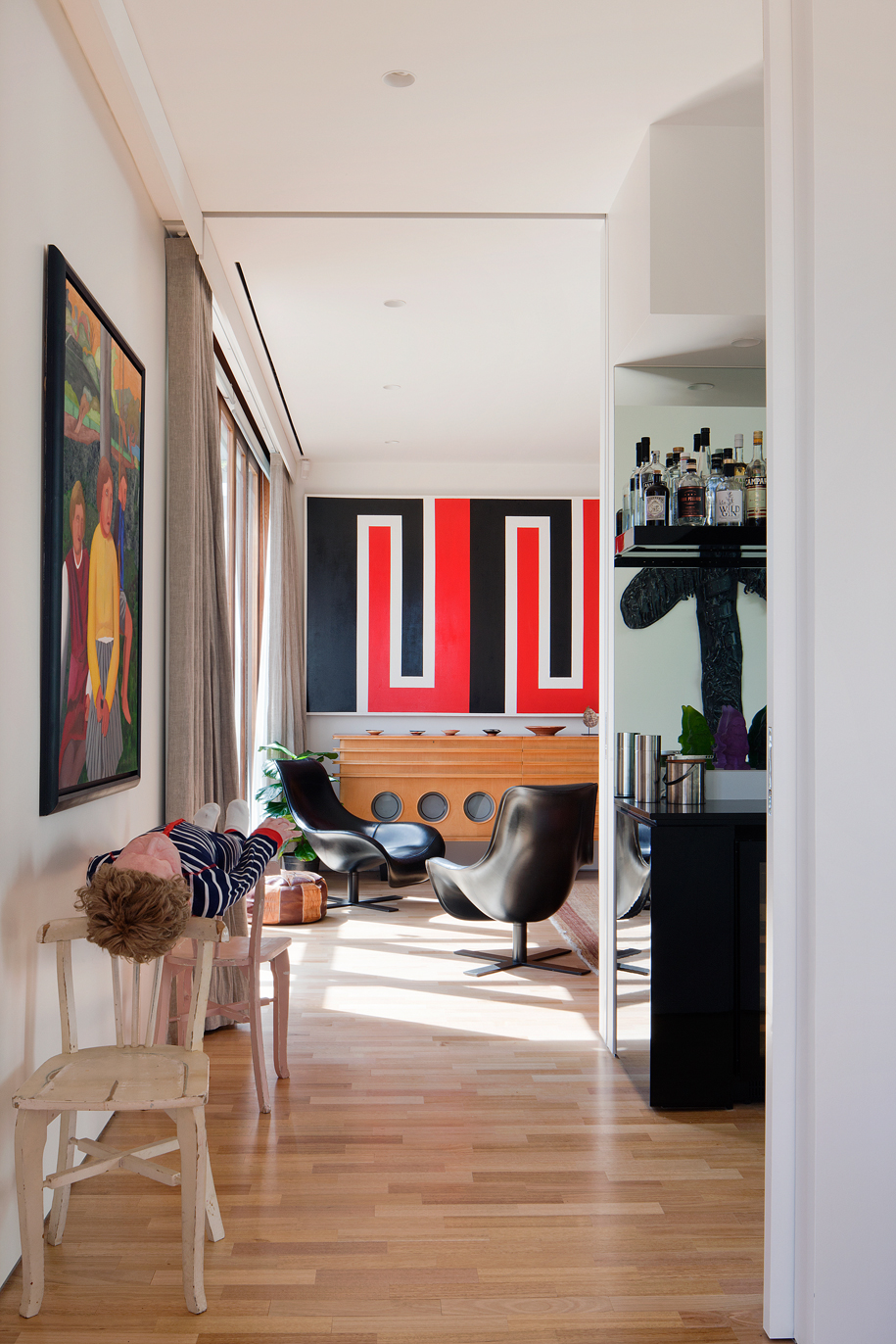 This soft touch of minimalist style emphasizes the design choices of this home. Not in its strict adherence to minimal aesthetic, but in Molecule's invisible approach to design. Through seamlessly integrating new elements, the apartment removes any discernible line between what was and what is.
Photography by Shannon McGrath
Molecule
moleculeweb.com
Tags: Home Architecture, House Architecture, Residential Architecture
---