Finding the balance between geometry and geography often compels architects to consider the importance of site and question the degree that the built and natural environment intersects. A vision of contemporary architecture and design that blends but also stands out from the environment, Crescent House by Matthew Woodward Architecture is the perfect contrast and meeting of nature with modern conveniences of a temporary aesthetic. Without compromising on one another, the built environment acknowledges the presence of the natural environment, and both are equally important to the clients' experience.
A building form that coexists harmoniously with its context, Crescent House is positioned as an organic sculpture in Vaucluse. The family home for five has expansive views of Sydney Harbour and Middle Head, with easy access to Sydney Harbour's foreshore.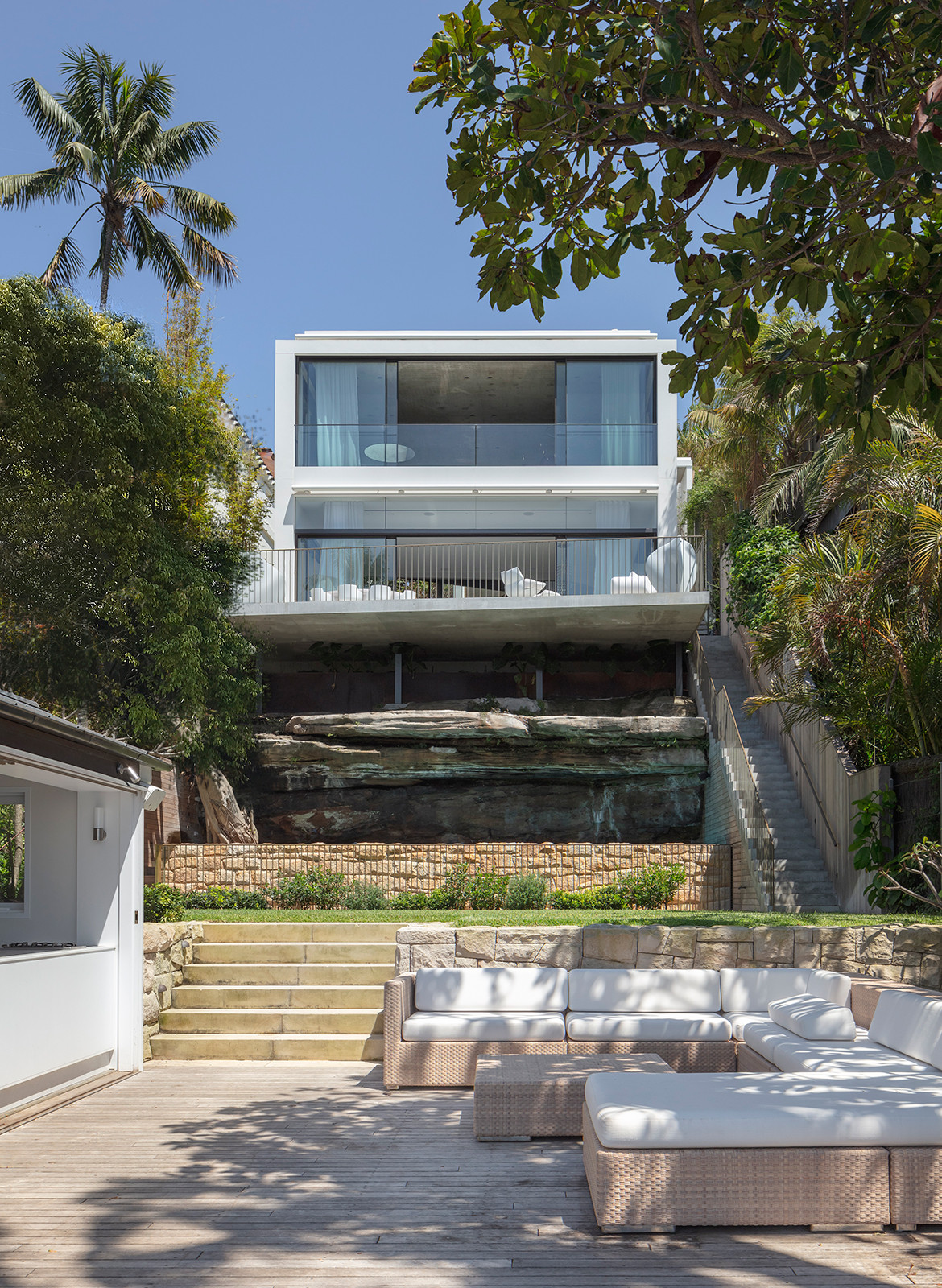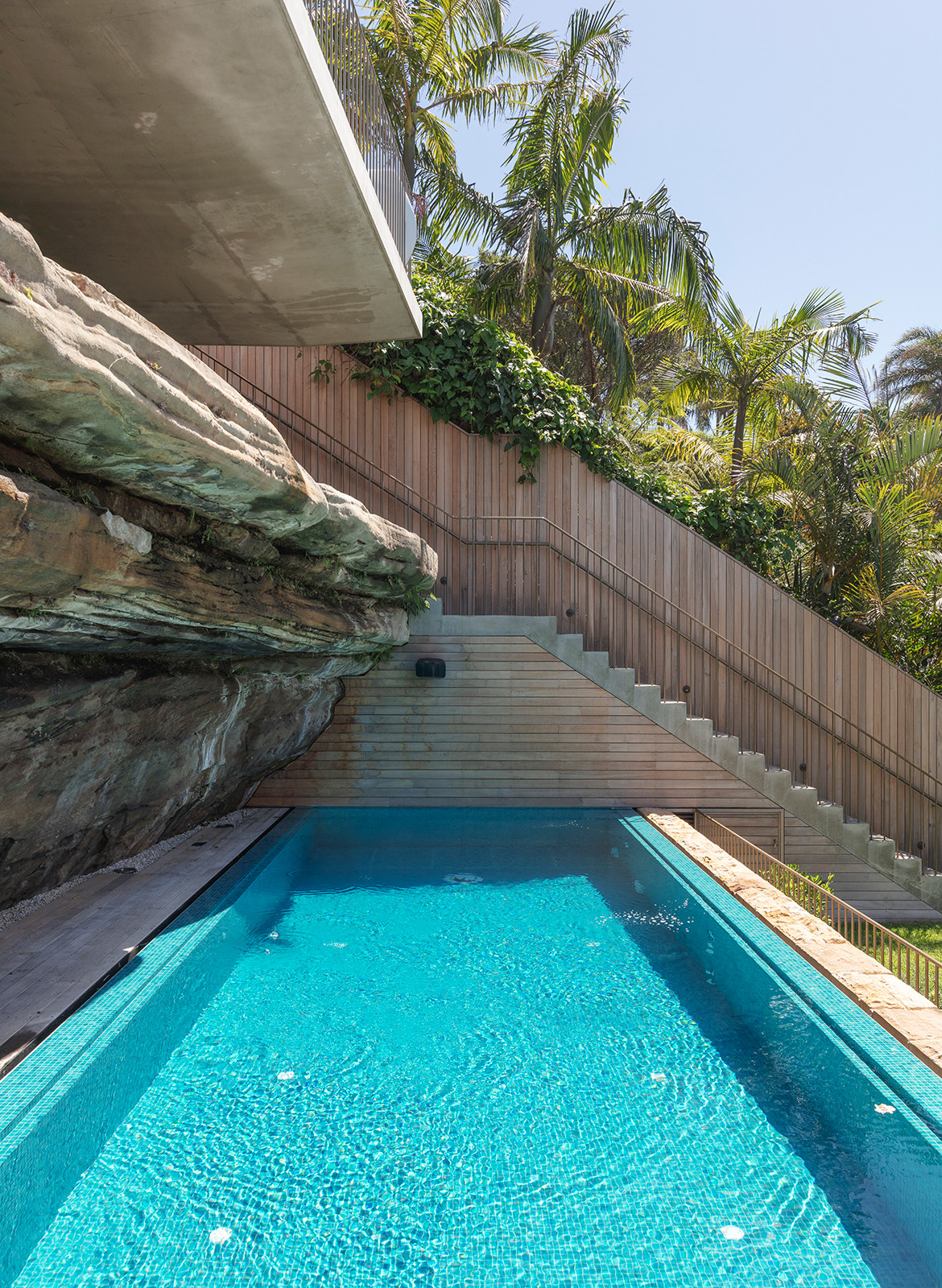 Part of the brief was to create a family future-proof home that acts as a machine for living, allowing for various activities and forms of entertainment, relaxation and resting.
Designed for a purpose in order to negate clutter, the design follows a minimalistic material palette and aesthetic. Predominantly monochromatic with highlights of greenery, brass and reddish tones, there is a clear continuation of the exterior within the interior. Utilising colours that are found in the external garden, the house does not impose itself into the landscape. The materials and textures, though withstand everyday living and use, are exquisite in its ability to patina and age gracefully.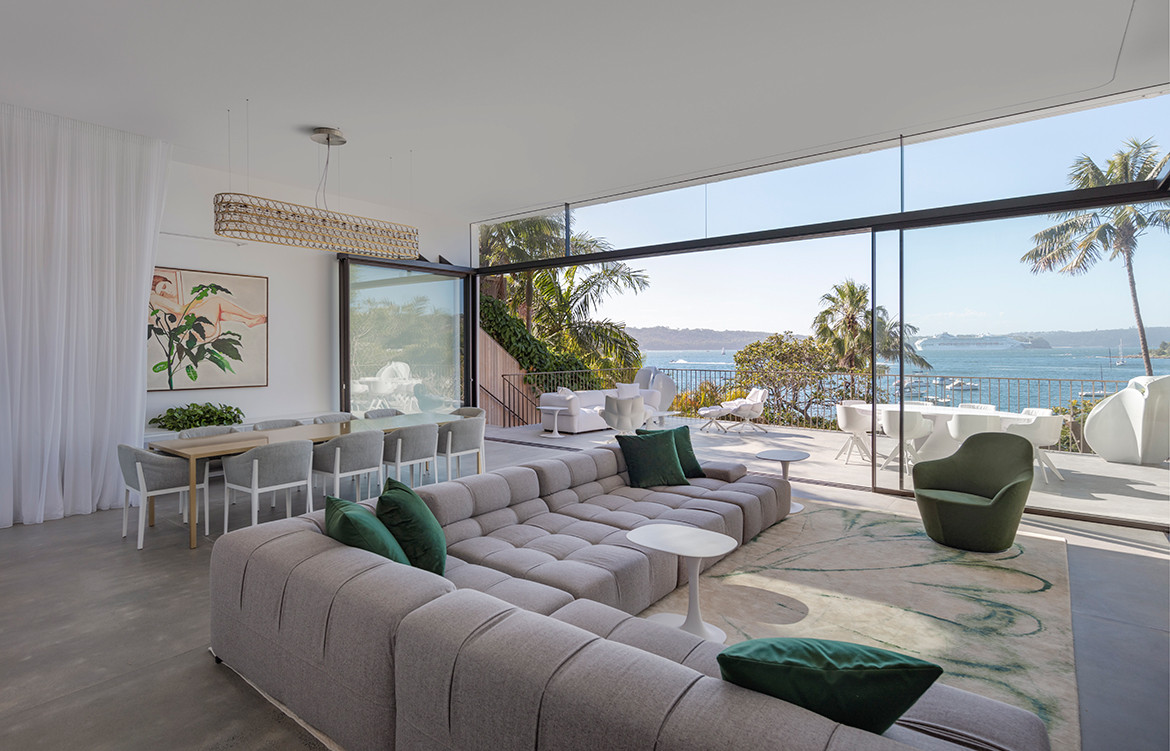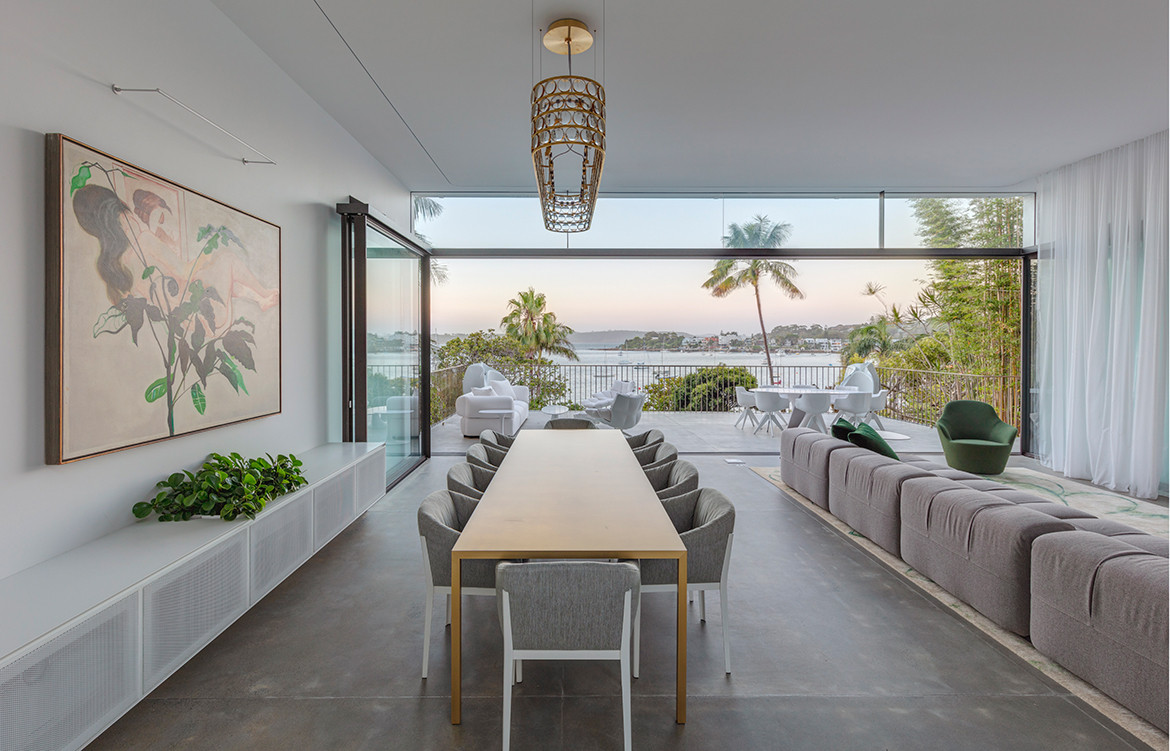 The external and internal walls are white, with a perimeter of garden courtyards and a green roof. The sequence of volumes with massing creates a procession of spaces through concrete, whiteness and penetrating light wells. The main hallway of the house, regarded by Matthew Woodward as the "gallery", connects the house together and organises spatial connectivity between all the spaces and rooms throughout the home.
Crescent House offers a sense of calm and order. The combination of impressive handiwork with a level of sophistication that can often be overlooked creates equilibrium between modern home and environment. The home definitely showcases Matthew Woodward Architects ability to synthesize all elements – designed and natural – into a composed and unique reflection of the client's brief.
Matthew Woodward Architecture
matthewwoodward.com.au
Photography by Murray Fredericks
Dissection Information
Dama pendant light from Viabizzuno
C2 Anelli pendant light from Viabizzuno
Vola 590 kitchen mixer in brass from Candana
Vola FS1 freestanding floor mixer from Candana
Mojo Oval freestanding bath from Candana
B&B Italia Tufty Time sofa from Space Furniture
Poltona Frau Grand Torino sofa from CULT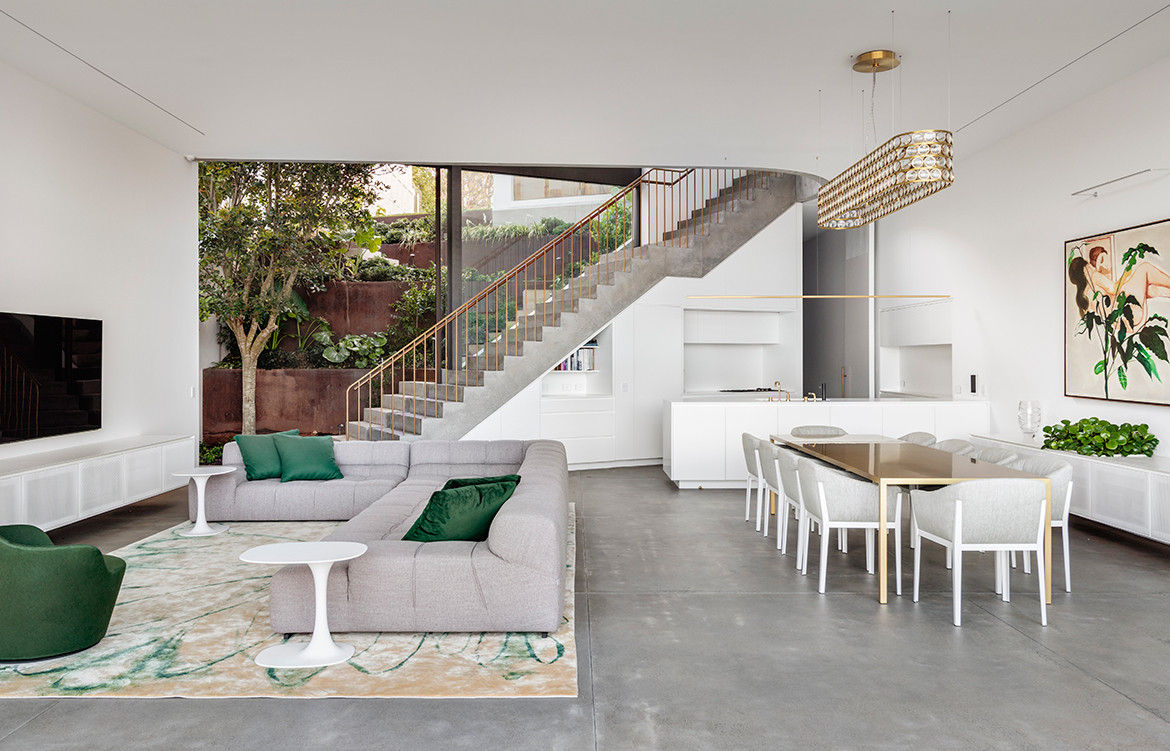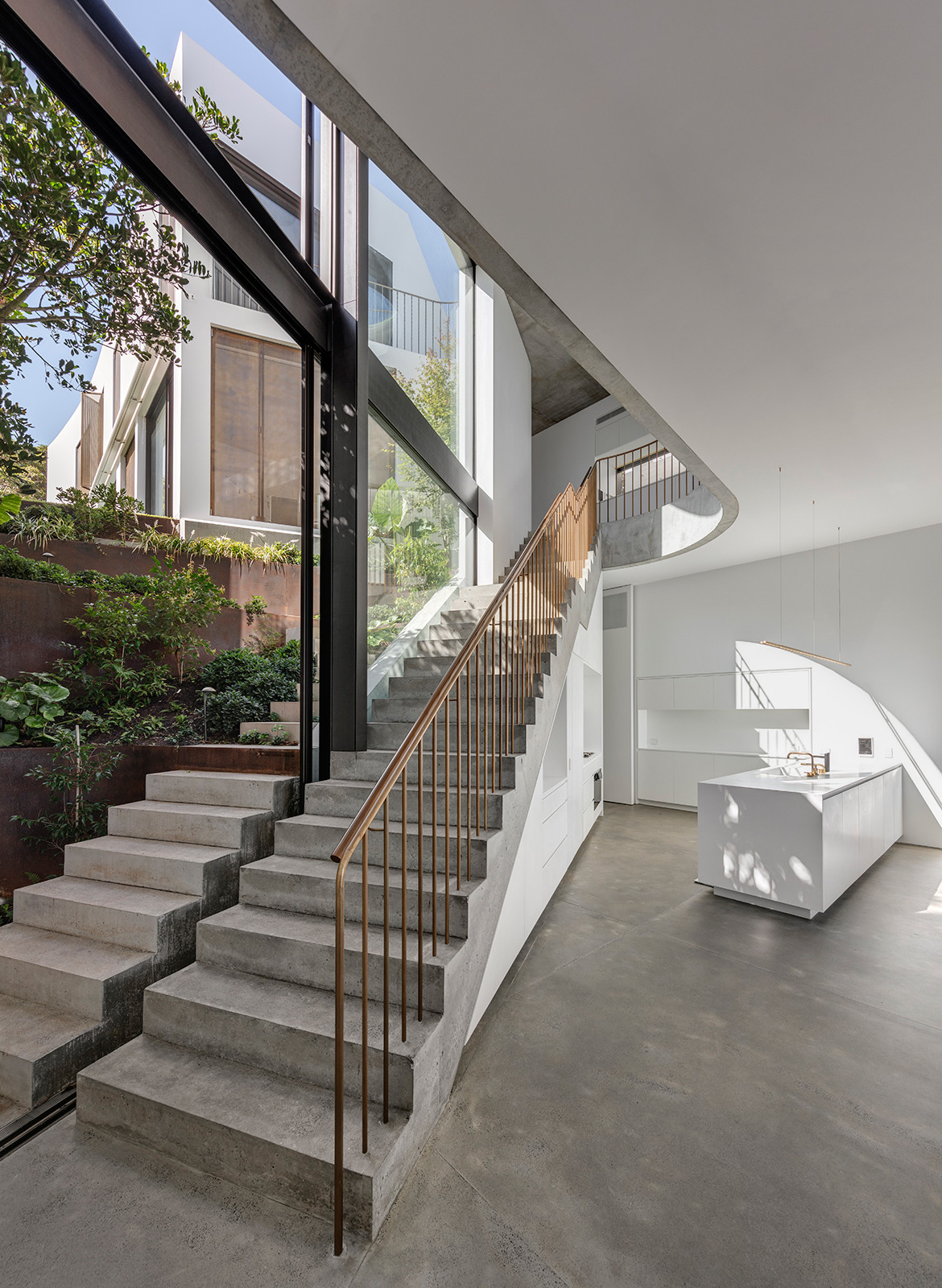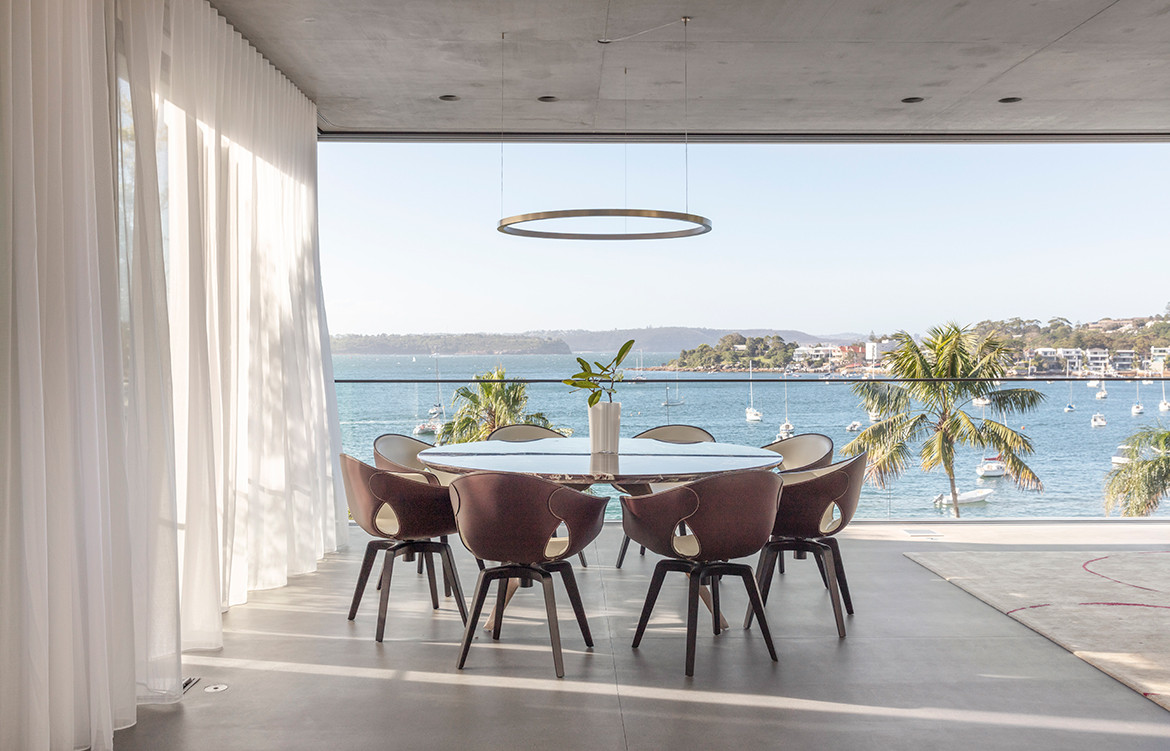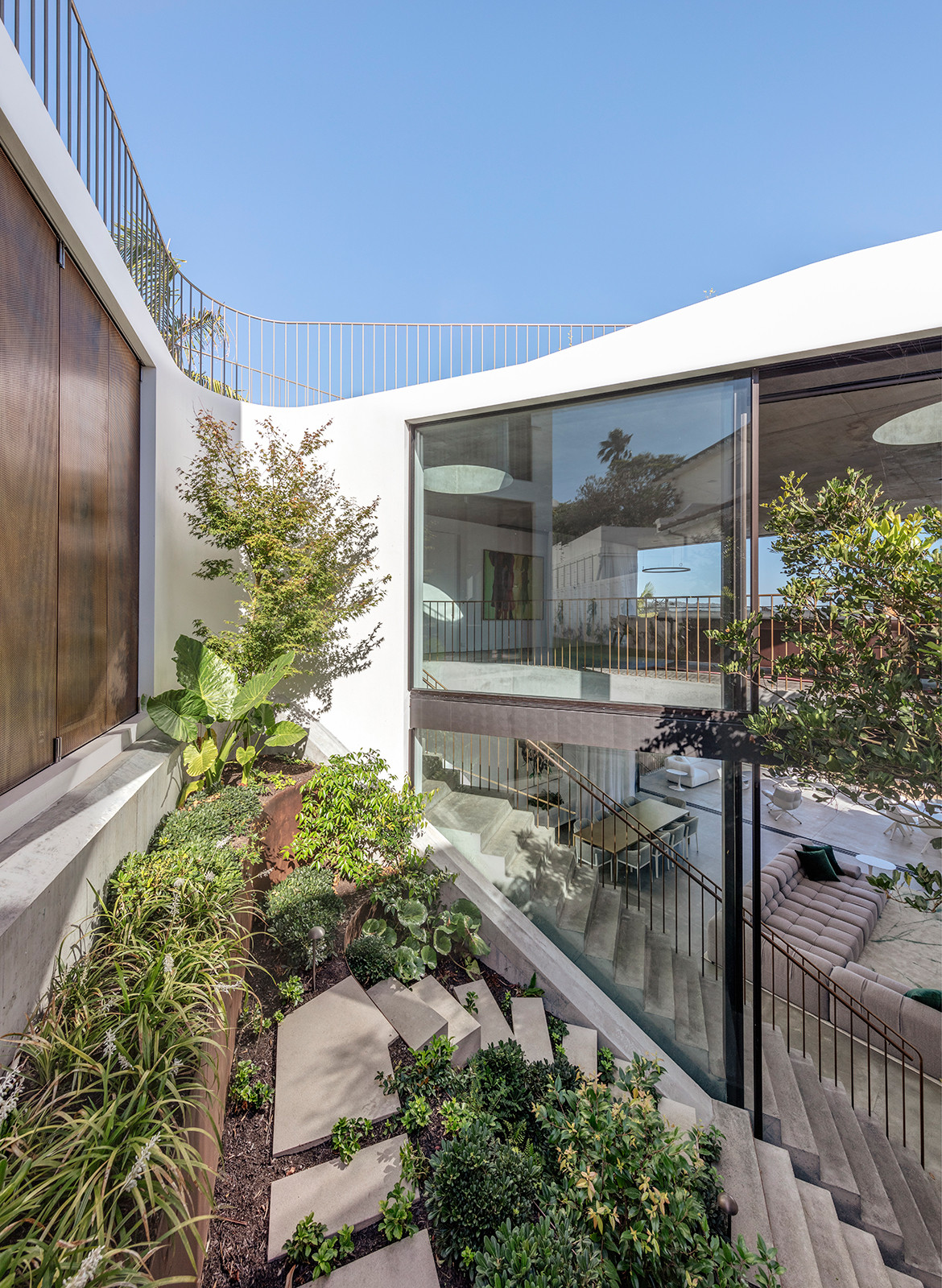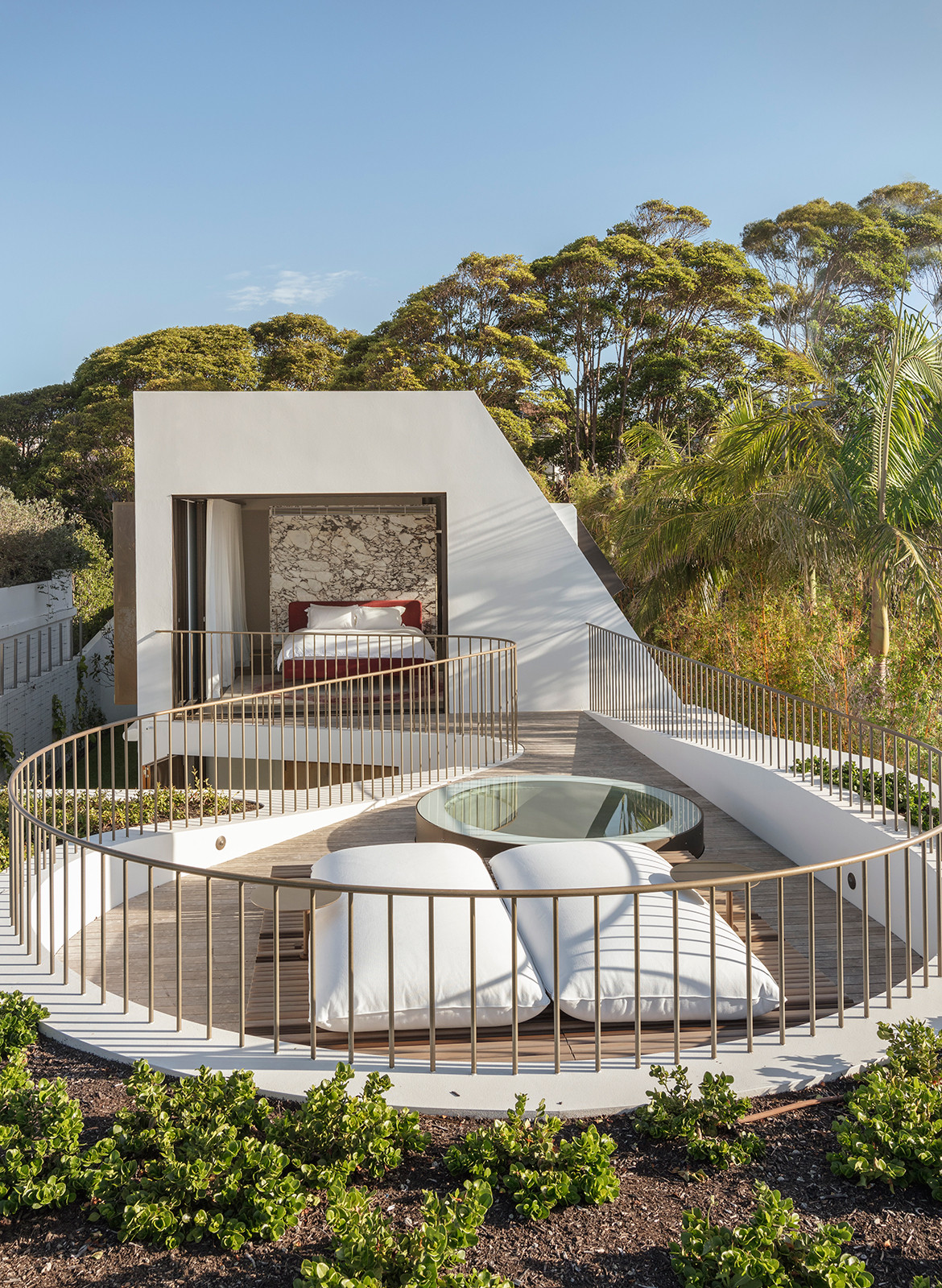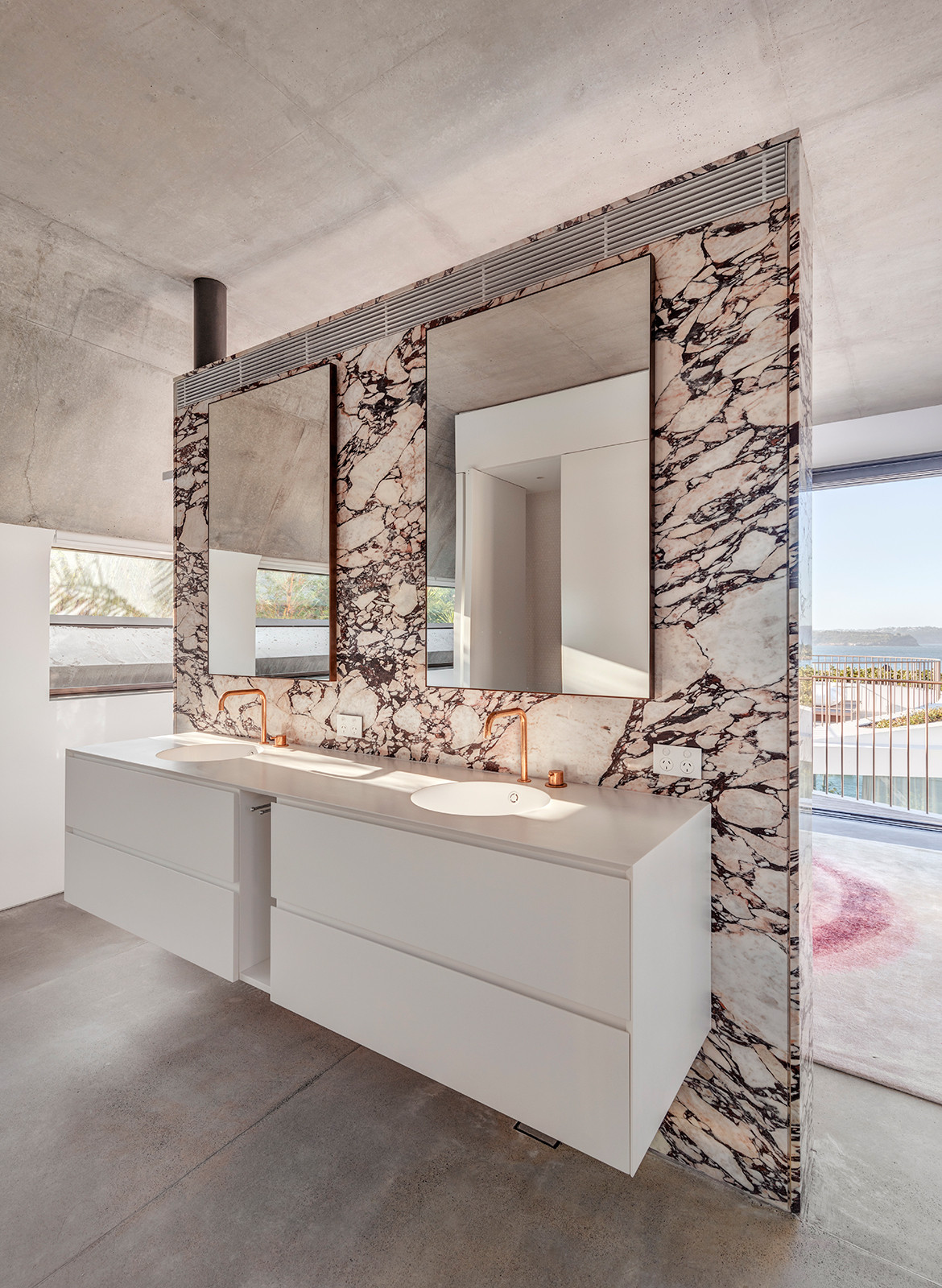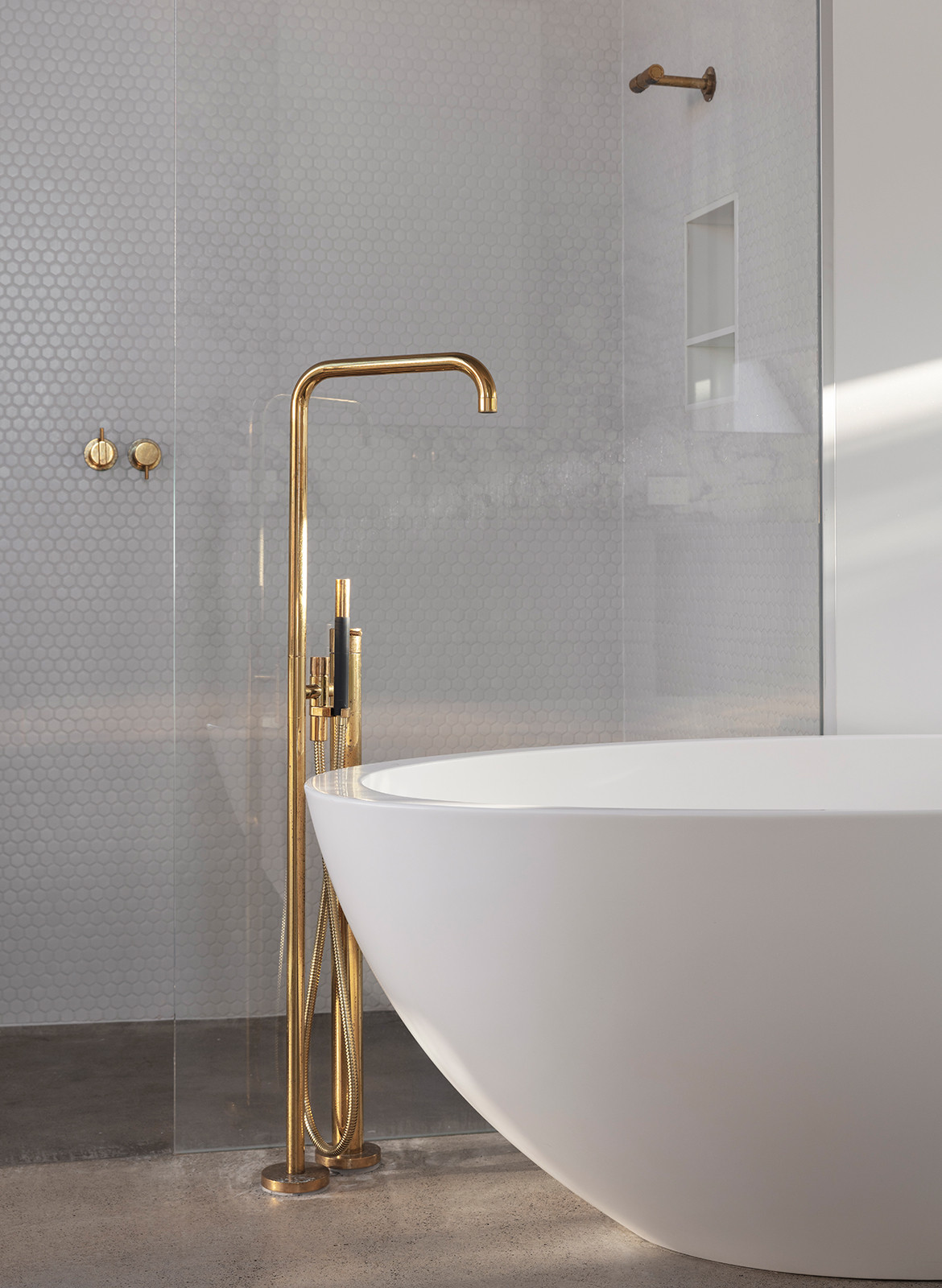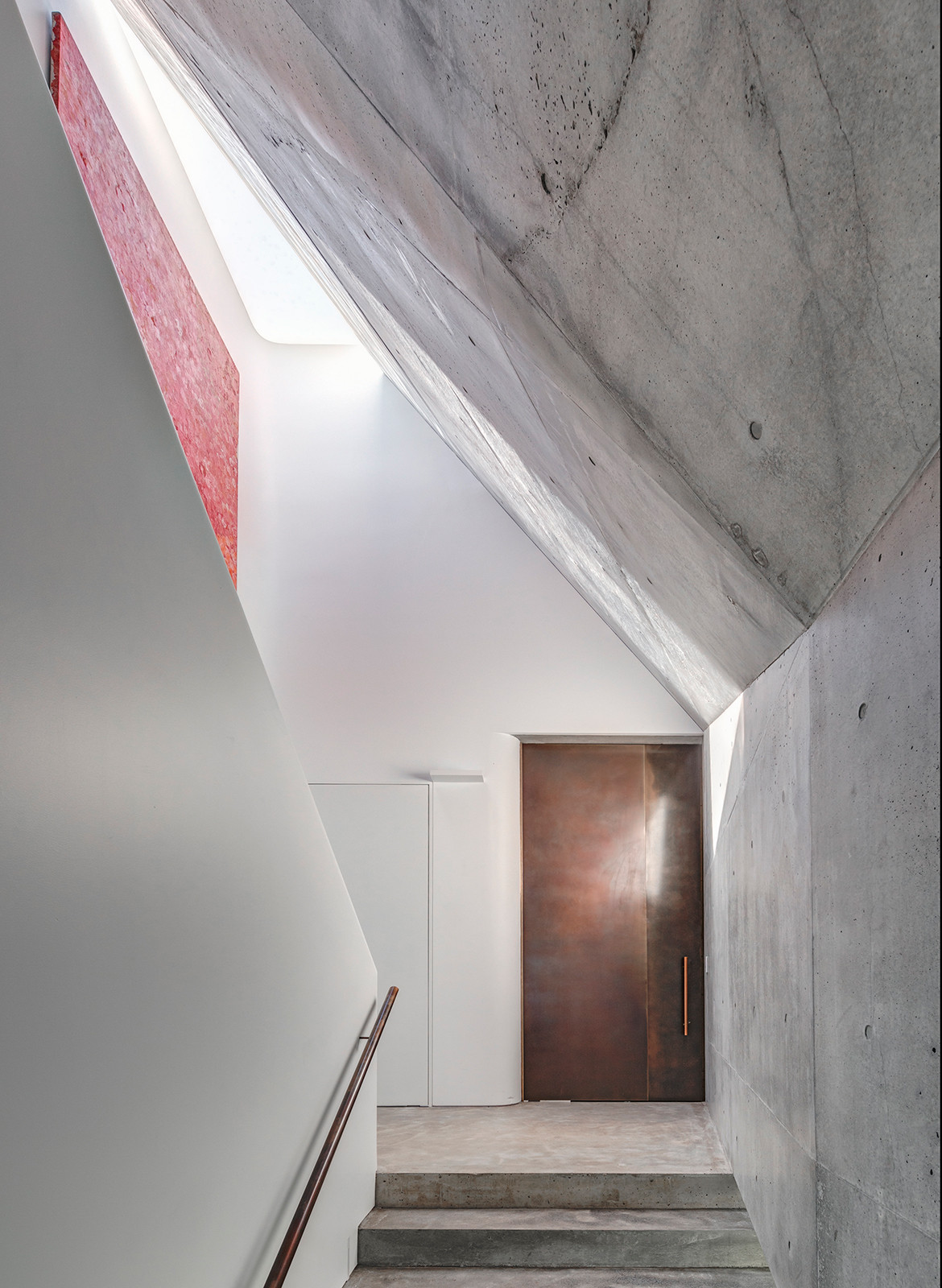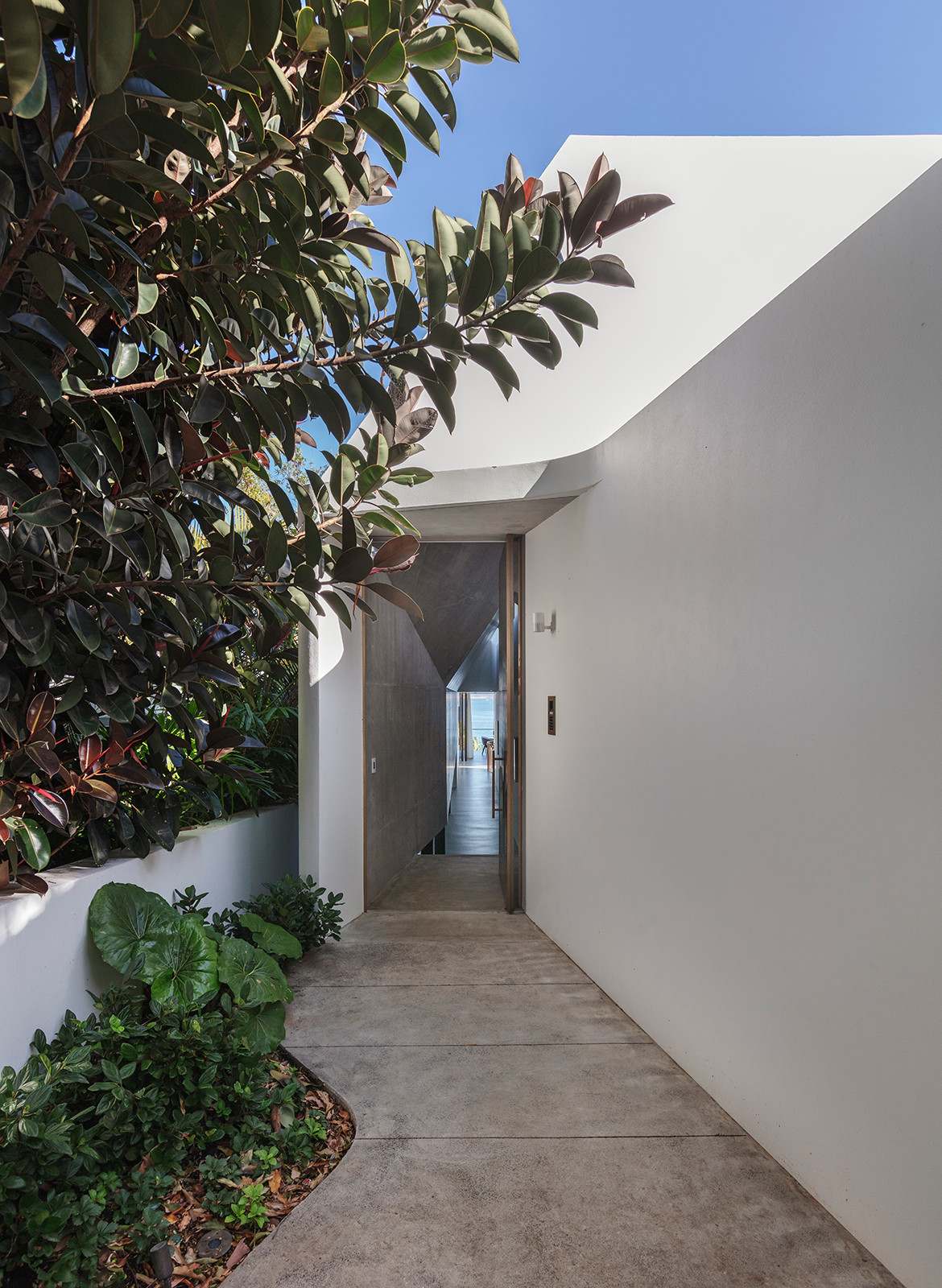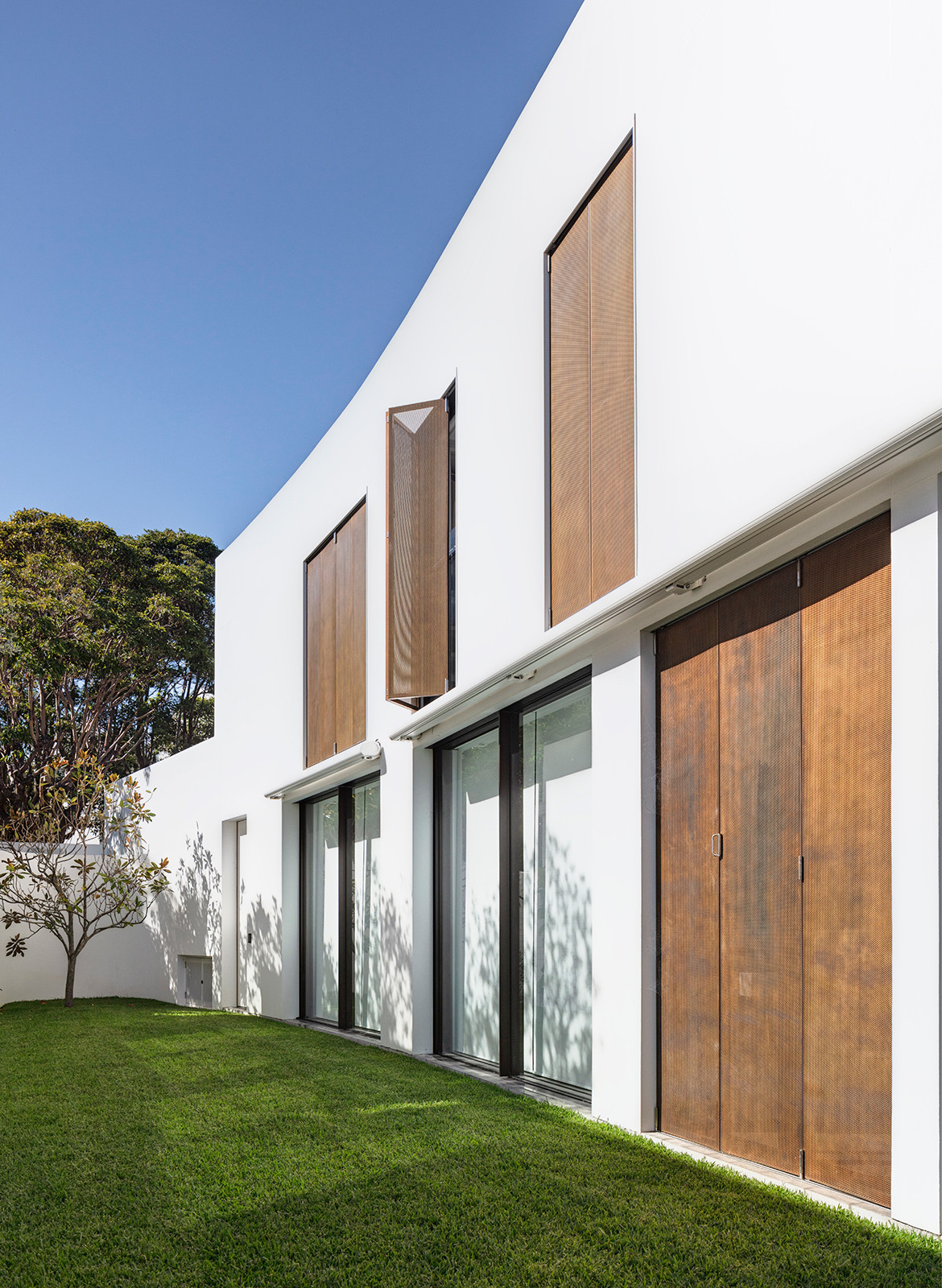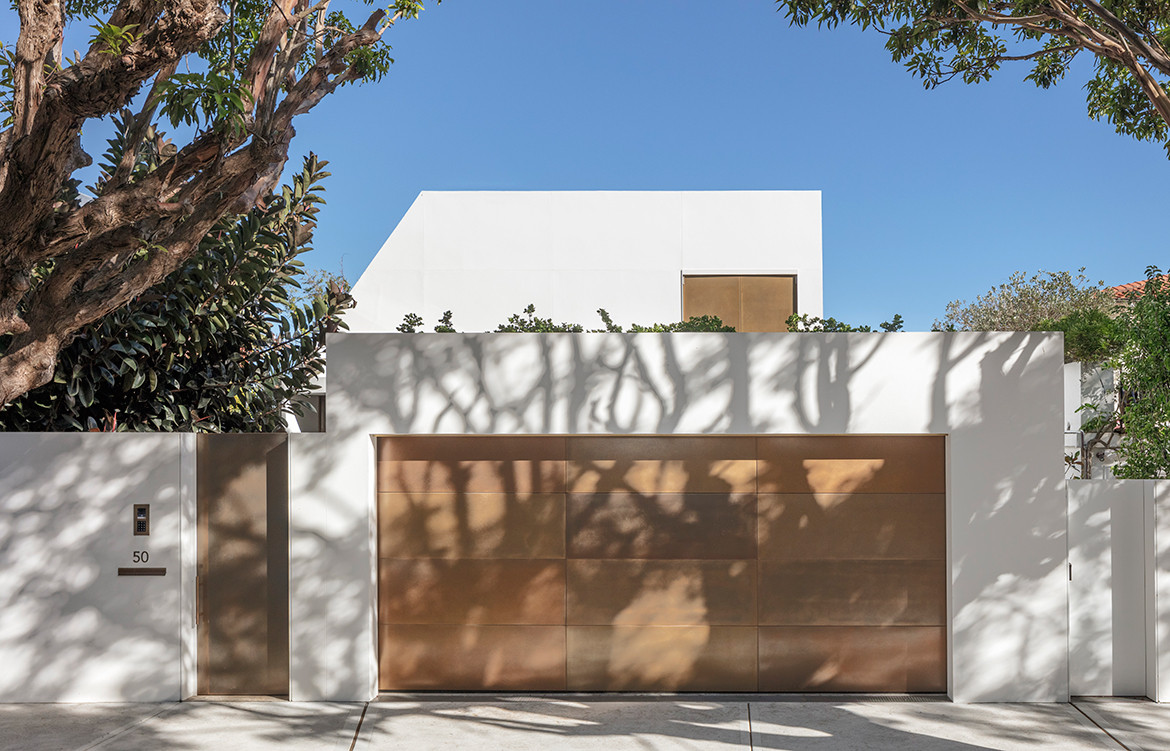 We think you might also like G'Day House by Mcleod Bovell Modern Houses
---