The project, named Darkwood Residence, was a three-year passion of clients Matt and Eloise. Matt built the residence by himself over three years but collaborated with Cumulus Studio with the poignant brief.
Upon coming through the trees and hills, the Darkwood Residence feels a part of its surroundings. Suspended in the scrub with views that capture the surrounding river, a connection to nature was the focal aspect.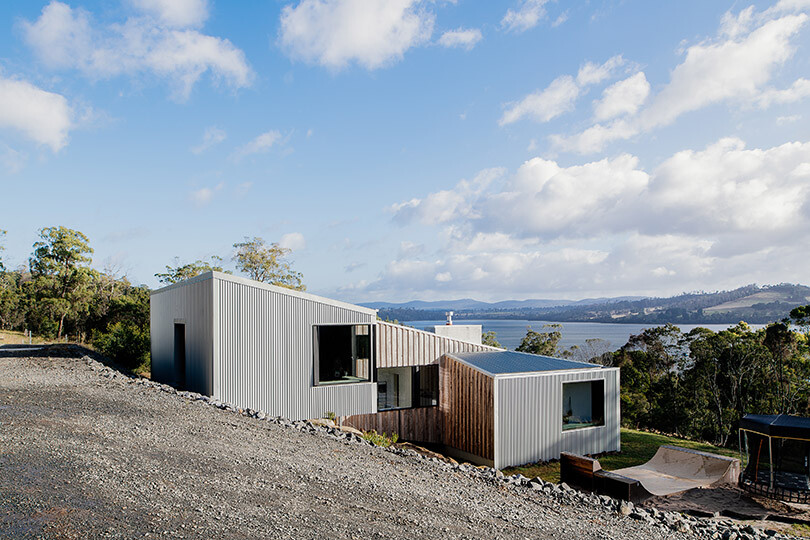 "Having a house that we use every part of is so important to us, not just to have space for the sake of it – no stagnant areas that are just for show," says Eloise. "It is such a wonderful space that Cumulus designed for us to live in, practical but also inspirational with its connection to the river and landscape."
The house is coated in a sleek tin skin that's robust and easily maintainable. The outer areas are clad with timber, adding tactility that is reminiscent of joinery or furniture.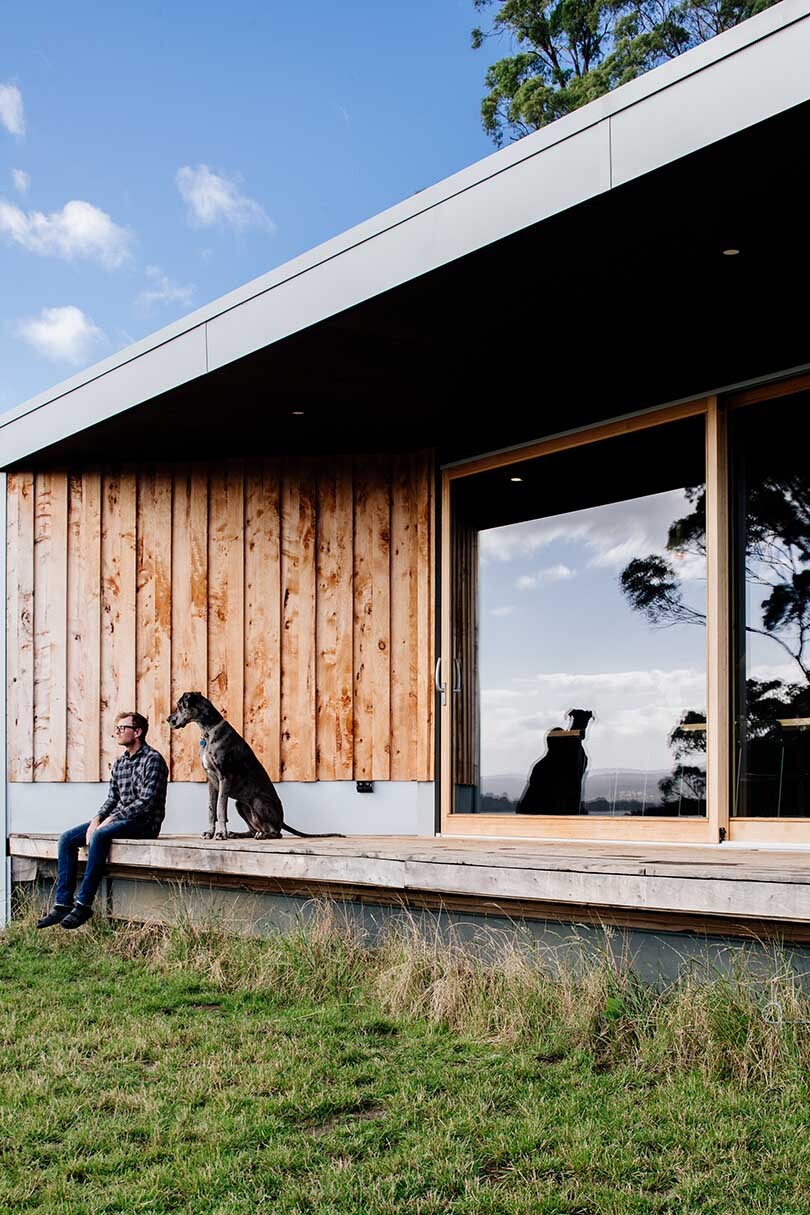 Darkwood Residence is entirely sustainable and low tech. It's not necessarily what the house brings, but how it prioritises the natural surroundings and light. The folded, sculptural roof guides light throughout every room, with deep windows that take in the breath-taking surroundings.
Its design harks back to the traditional Australian bush, reminiscent of tin shearing sheds, and settlers' residences – it's simple and practical design works inside and out.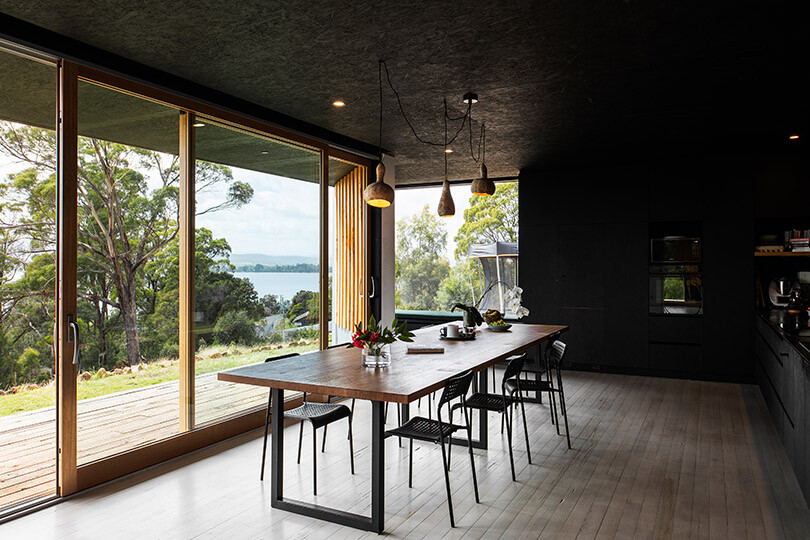 An internal courtyard offers sheltered outdoor space from the valley's winds and unpredictable Tasmanian weather. Inside, a monolithic concrete fireplace nods to Matt and Eloise's love for Japan while offering a comfortable retreat.
The perfect feature of Darkwood is how its design effortlessly responds to nature. A highlight is the specific placement of the windows with each one capturing little vignettes of nature. Cumulus Studio director and architect Todd Henderson recommended these windows be a vent system, rather than operable windows.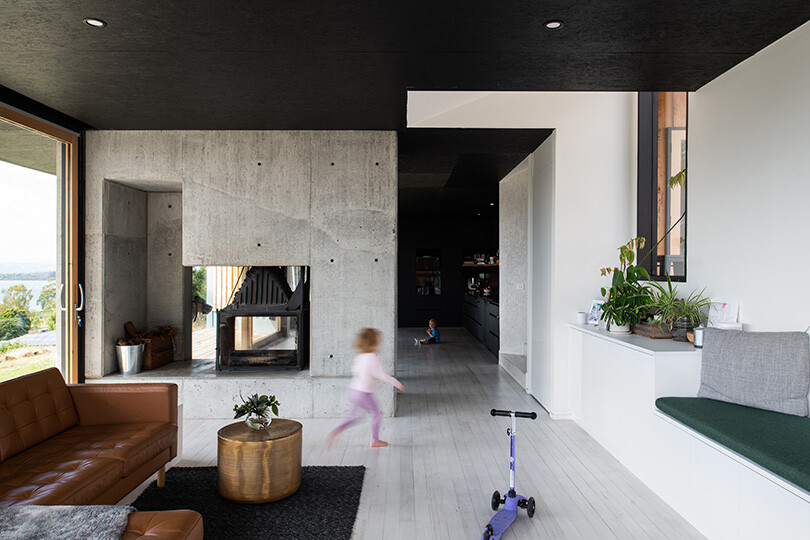 On this feature, Eloise says, "the vent system, rather than opening windows, could not be more perfect. It has really made each window more like a picture frame and I love it. So far we have found that the vents let in plenty of fresh air when required. The spaces feel big and so open but, the floor plan is quite modest."
Embodying the wilderness around it, Darkwood Residence takes it a step further – bringing the wilderness home.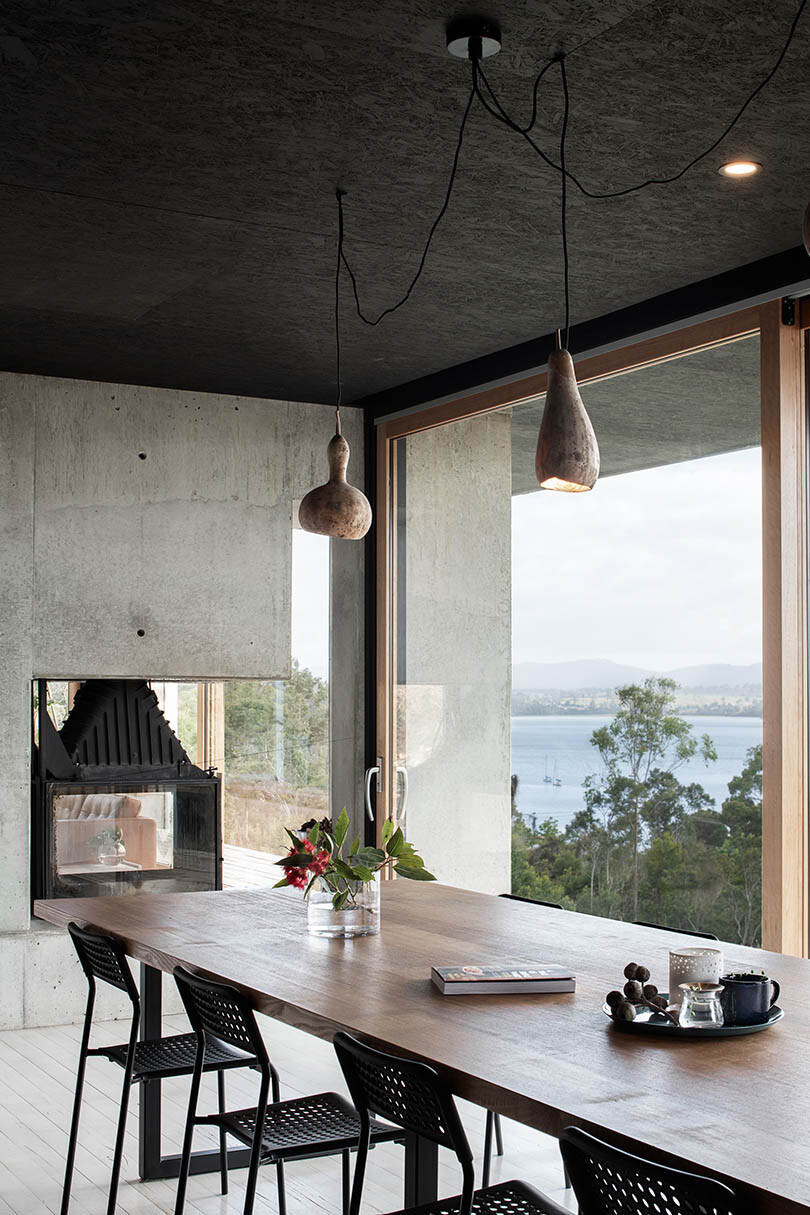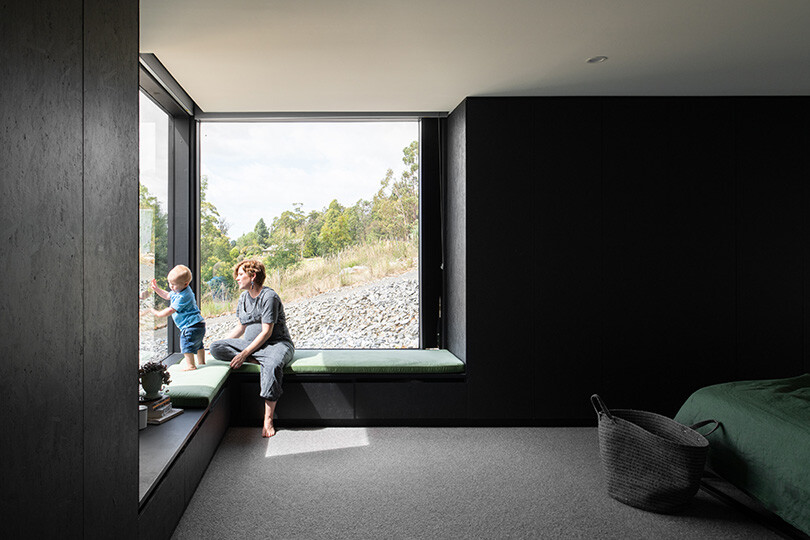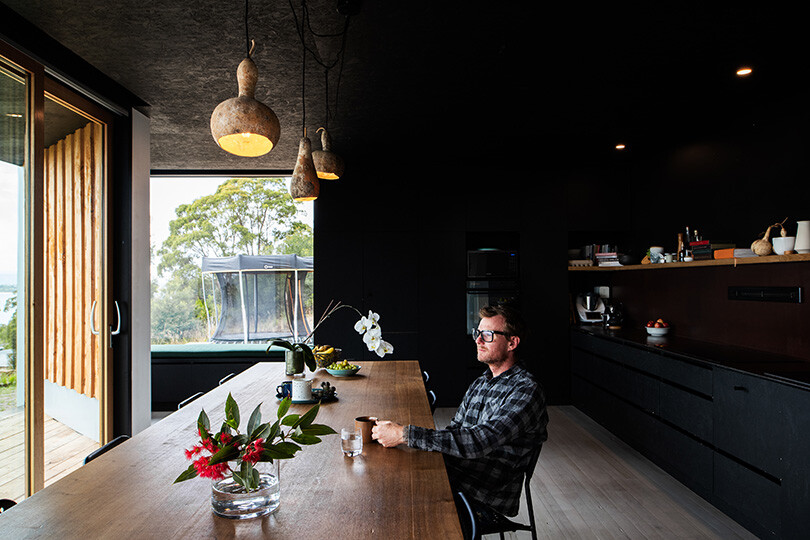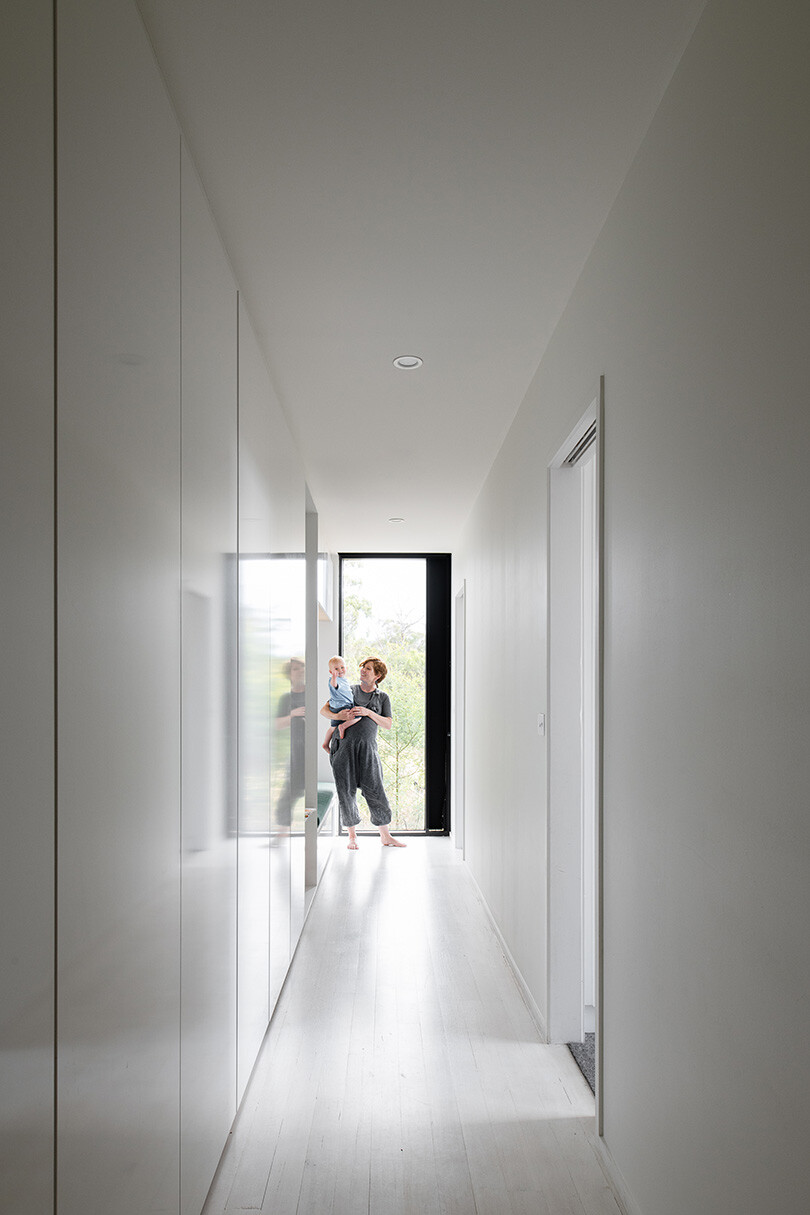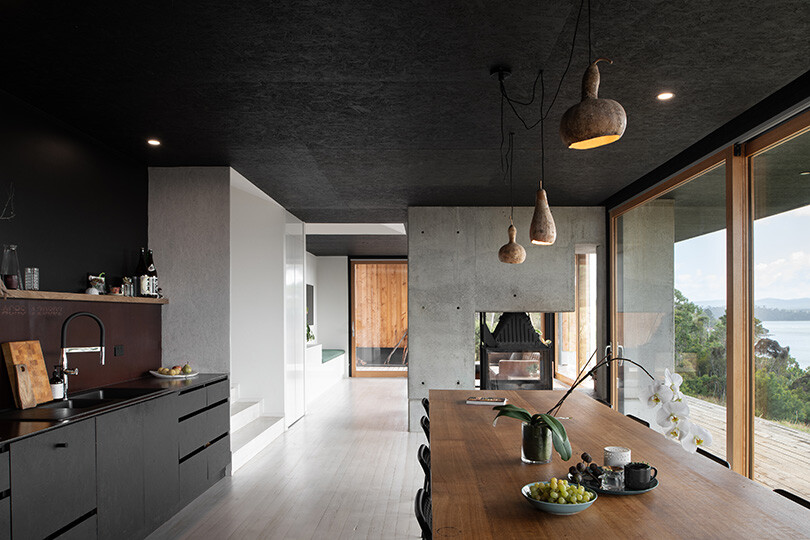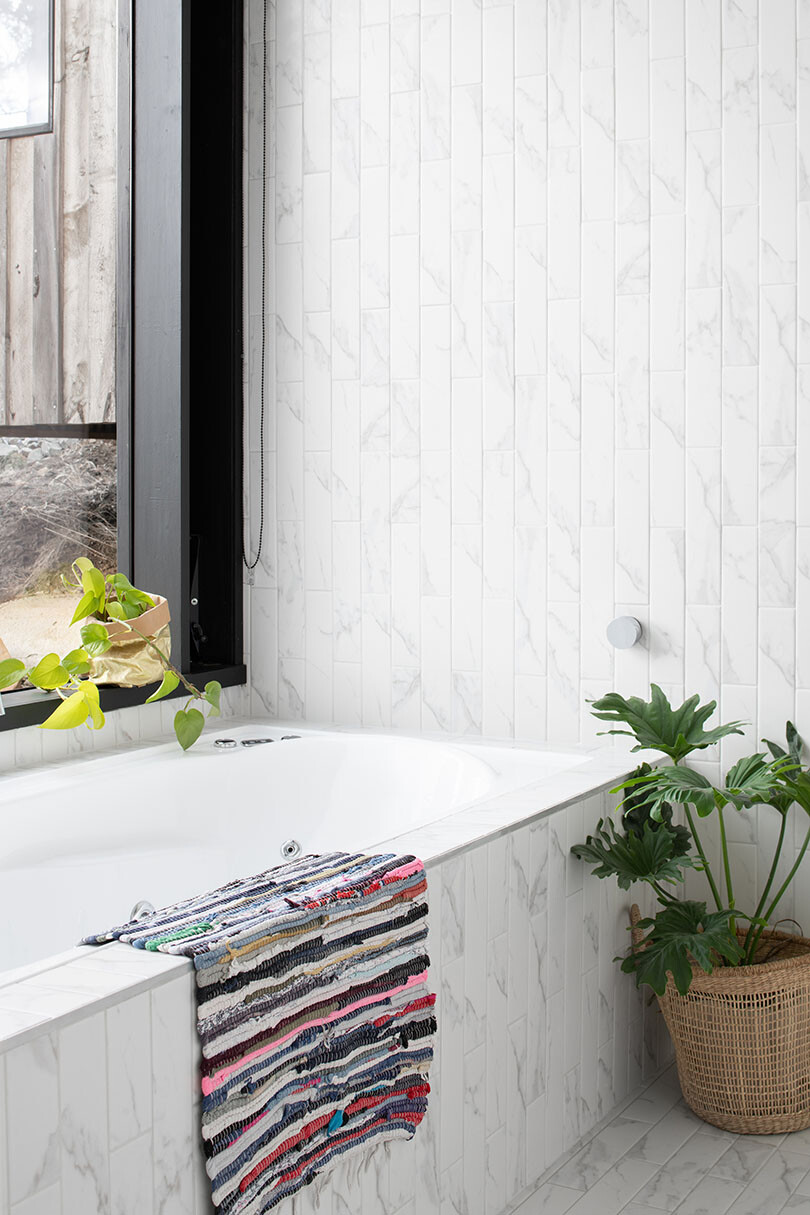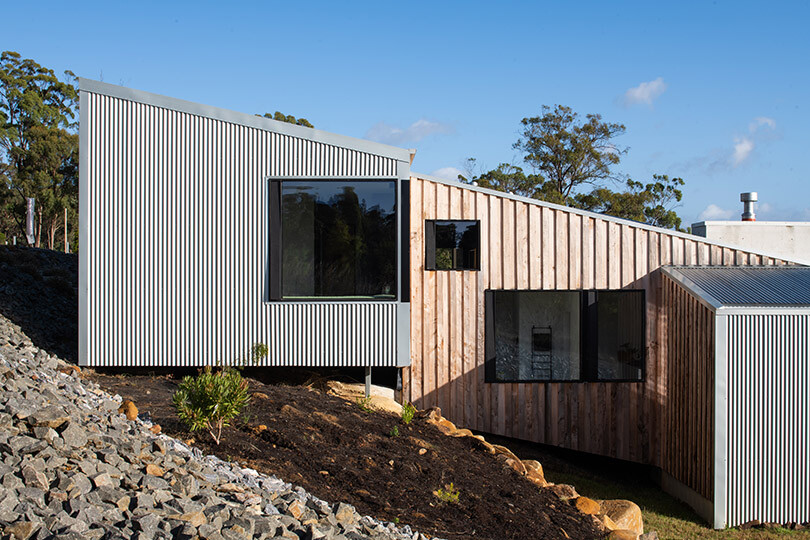 Project details
Architecture – Cumulus Studio
Photography – Anjie Blair
We think you might like this project, also by Cumulus Studio
---