The white box, with its precise lines and sharp angles, is usually associated with modernism and its attendant materials of steel, concrete and glass. One of the surprises at Terra Casa in Byron Bay, then, is that an exposed hempcrete wall steals part of the show on the inside.
Use of sustainable materials was a central aspect of the brief given to Davis Architects. The clients proposed hempcrete for wall structures at the residence and, rather like rammed earth, it turned out to have such character that some of the main internal walling has been left exposed. With its potential for experimental and sustainable design, interest in hempcrete is growing rapidly and this project shows why its aesthetics are a serious consideration too.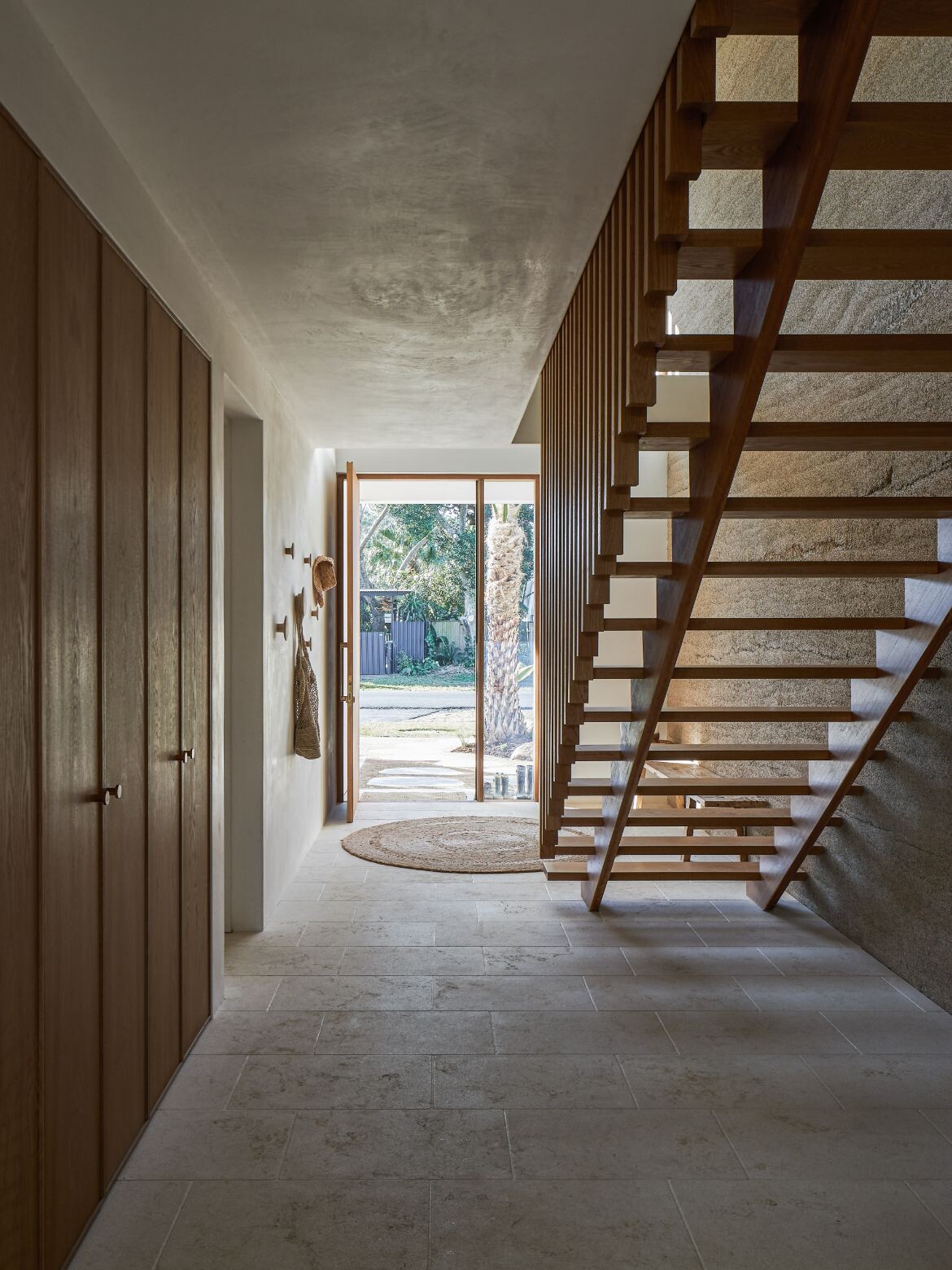 The 'party' wall between entrance hallway and studio remains exposed, bringing a warmth and rich level of texture to the interior. Meanwhile, sustainably sourced hardwood timbers and non-toxic paint extend the house's sustainability credentials alongside an overall design that facilitates airflow between inside and outside. The aim is that this ventilation, combined the thermal benefits of slab-on-ground construction, creates a home that remains cool in summer and warm in winter.
The porosity between indoor and outdoor spaces is clearly a prominent feature of the design, taking full advantage of the coastal setting in northern New South Wales. Timber-framed thresholds open up the rear on to a pool area, creating a continuous space that starts to feel more like a charming hotel or pavilion.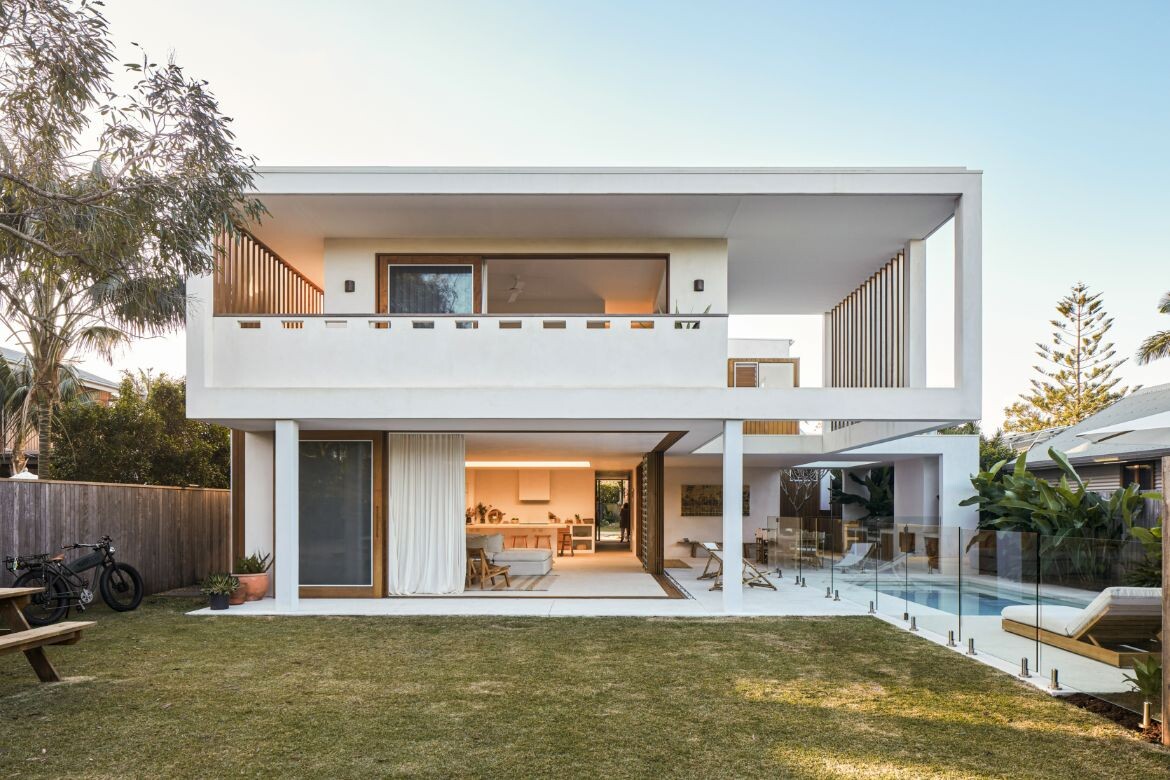 Warm material textures and a muted colour palette throughout work to enhance the openness of these spaces, all framed with an elegant and precise simplicity. Modern lines take on a softness amidst the generously light-filled and open spaces of the interior.
A key design challenge was posed by the southern aspect of the open rear area. The architects have dealt with this by creating a double-height roofline to bring natural light into the upper-level bedrooms and through the lower level of the house. A large, central void fully captalises on the winter sun for the kitchen and internal living areas, while the extended roofline also provides shade for the outdoor entertaining space.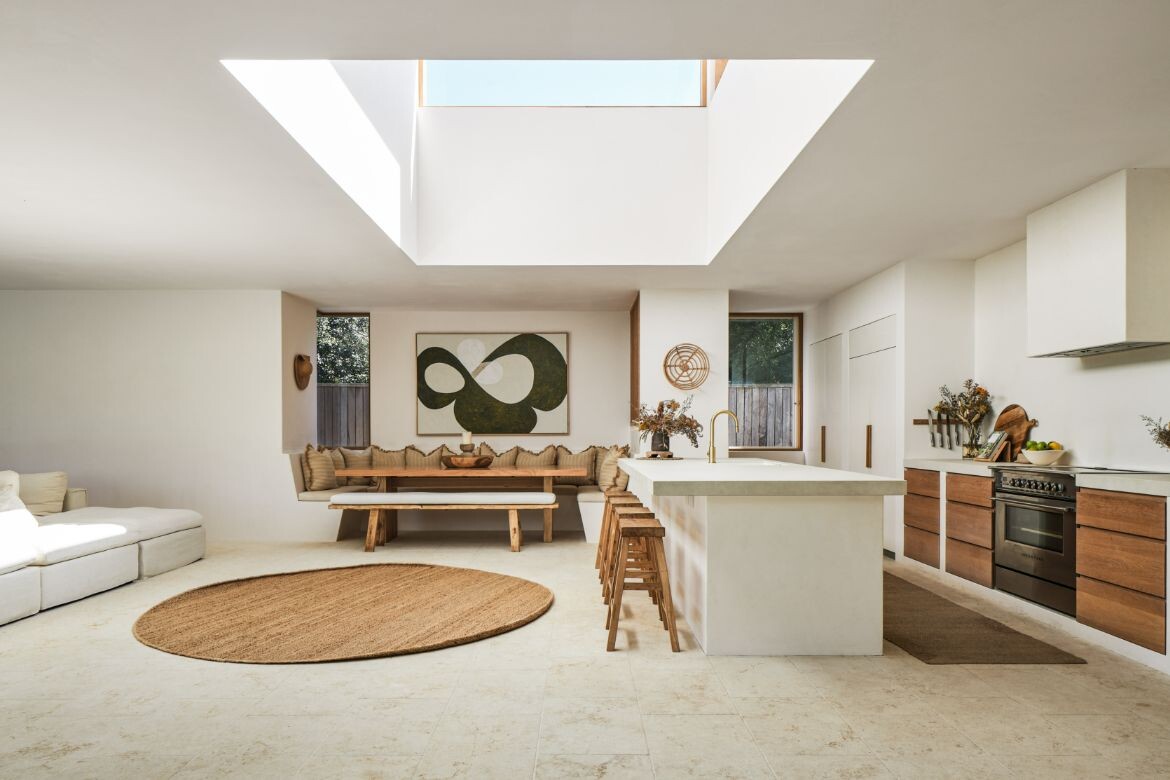 Meanwhile, a self-contained studio sits off to the side of the main house. Situated a short walk from Tallow's Beach, it's little wonder that this part of the brief called for guest accommodation amidst the generous 630-square-metre block. The outcome of Davis Architects' design is a rich coastal residence whose striking exterior is more than matched by a richly textured interior.
Project details:
Architects – Davis Architects
Builder – Vardy Build
Interiors – Sally McMillan Interiors
Landscapes – Mon Palmer and Lime Landscapes
Photography – Andy MacPherson Studio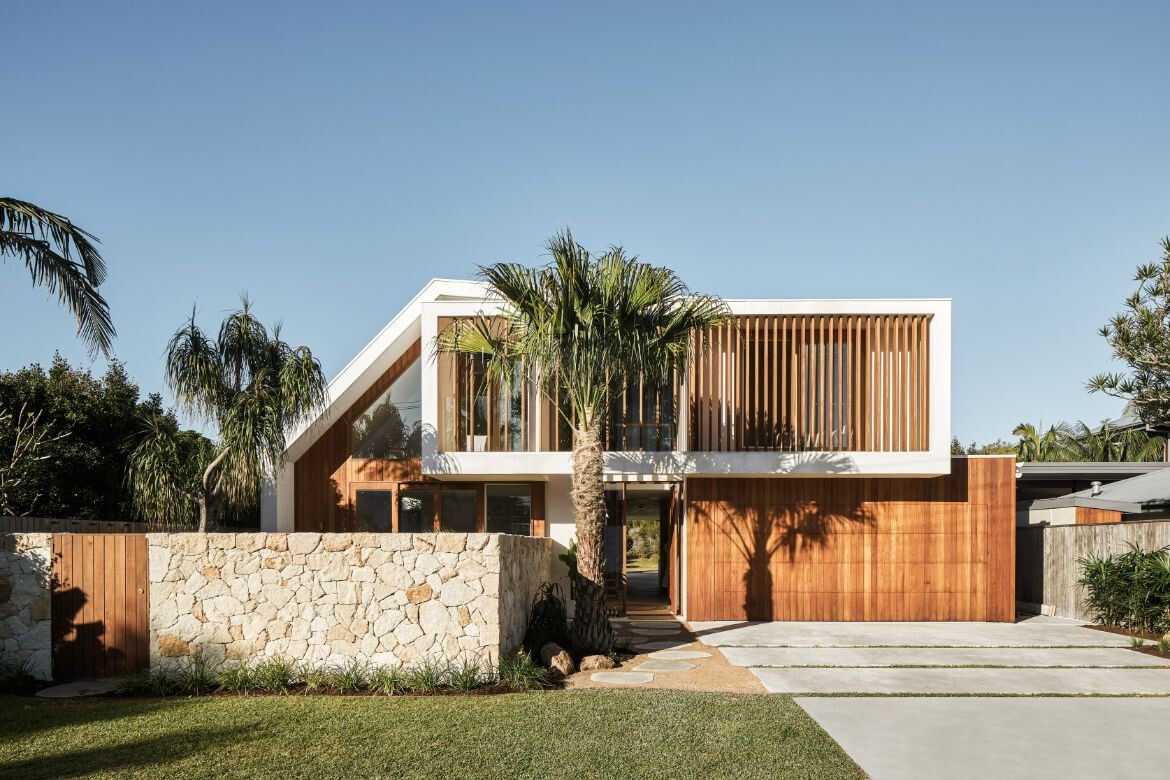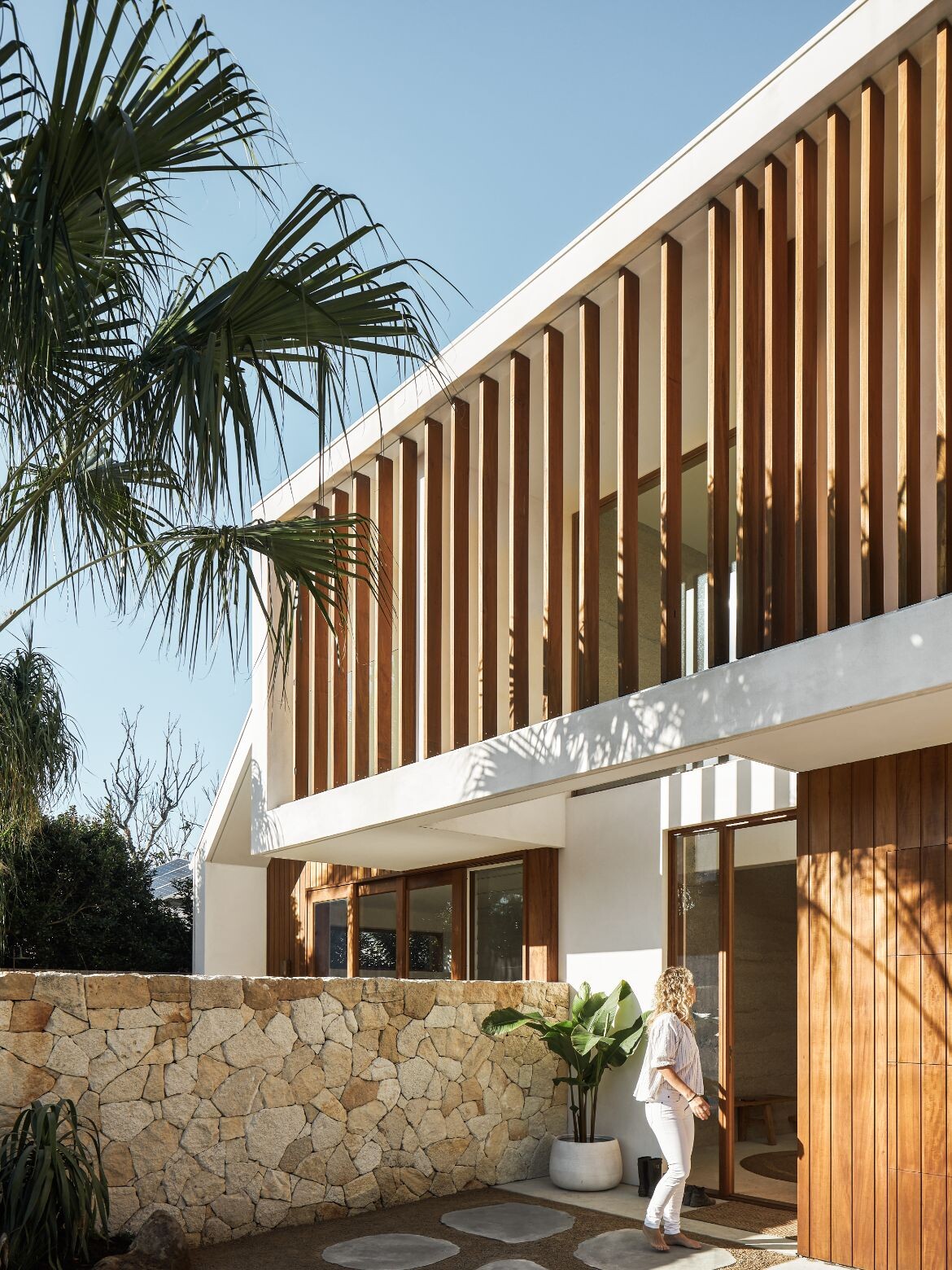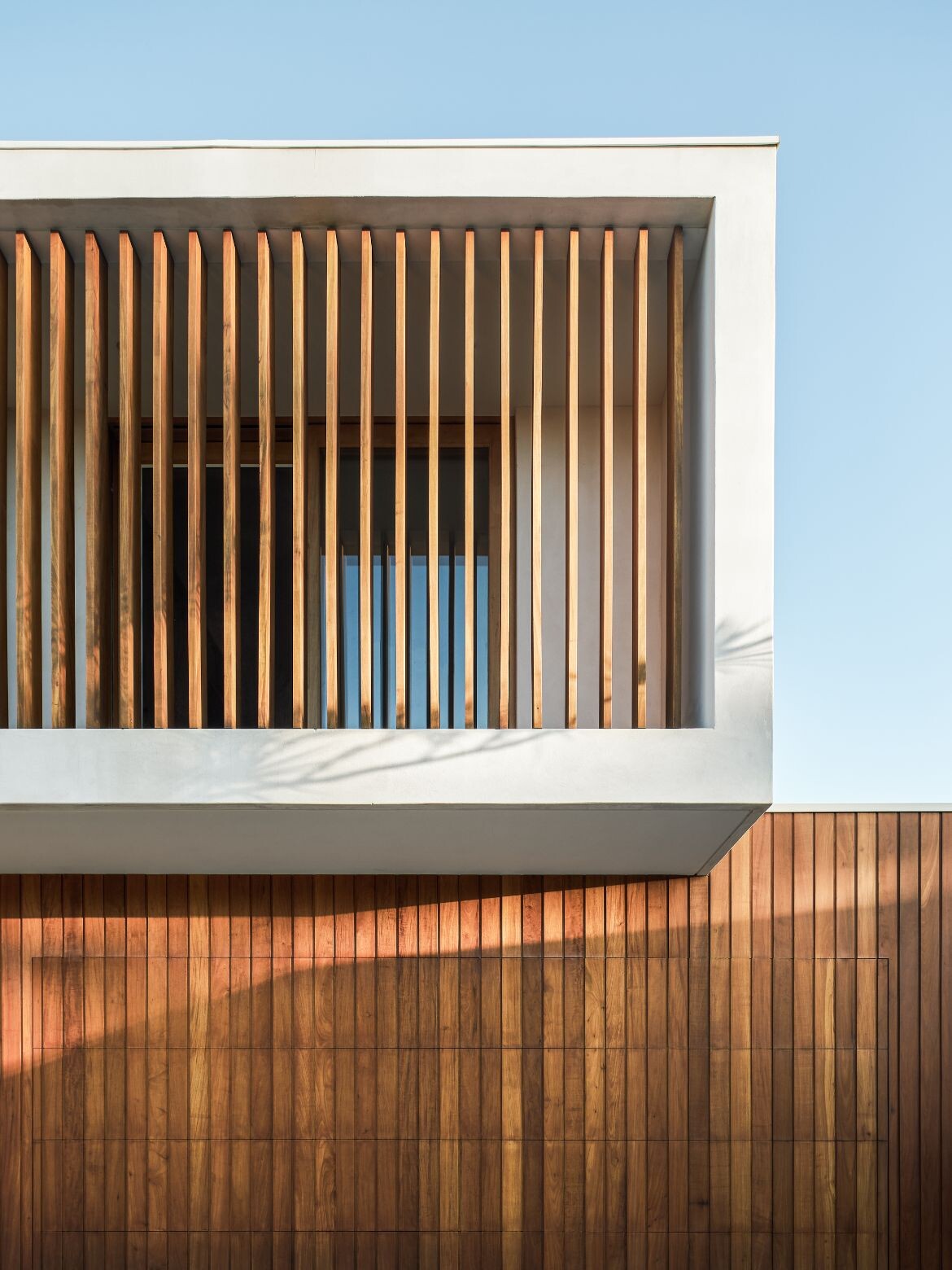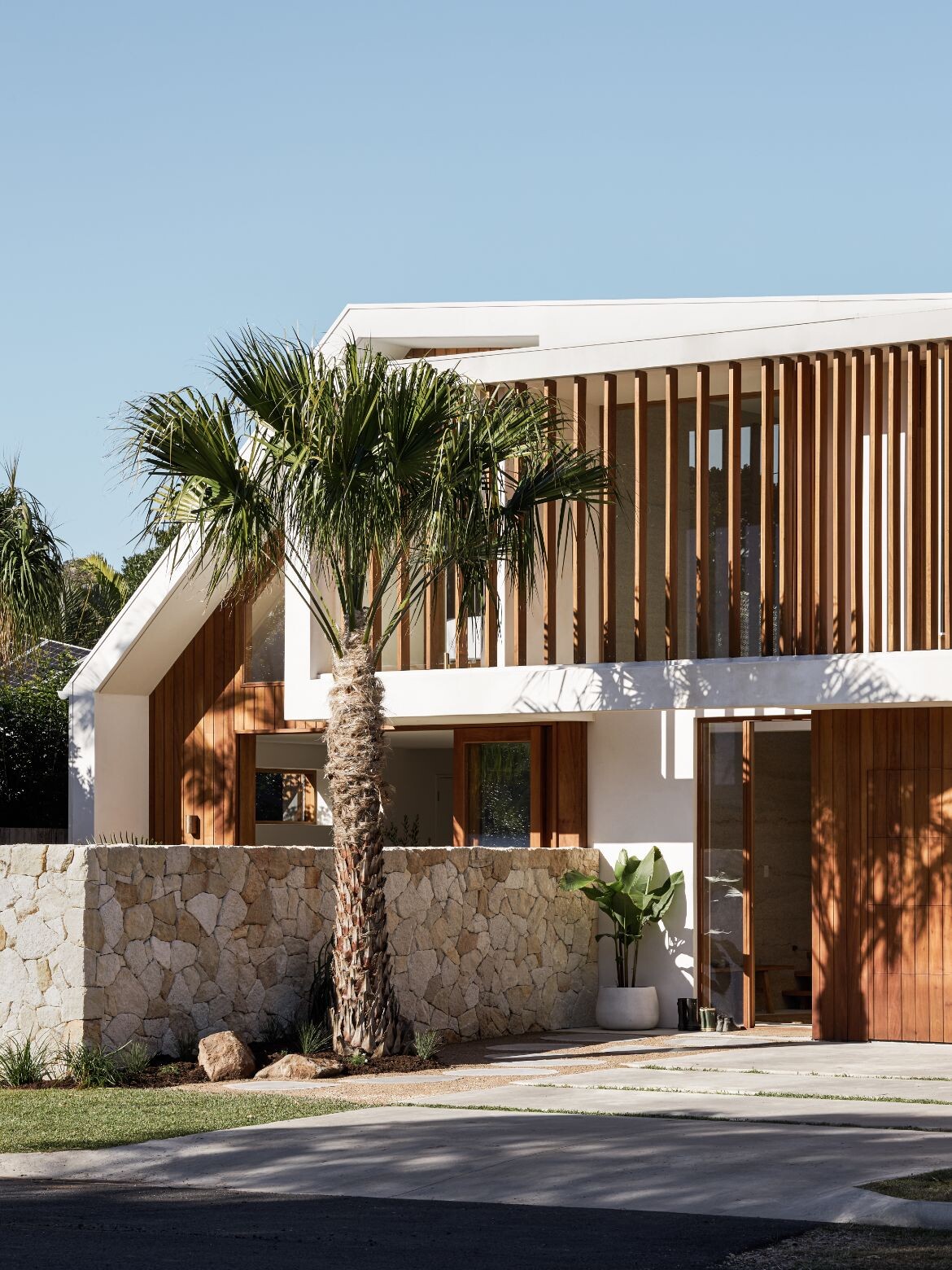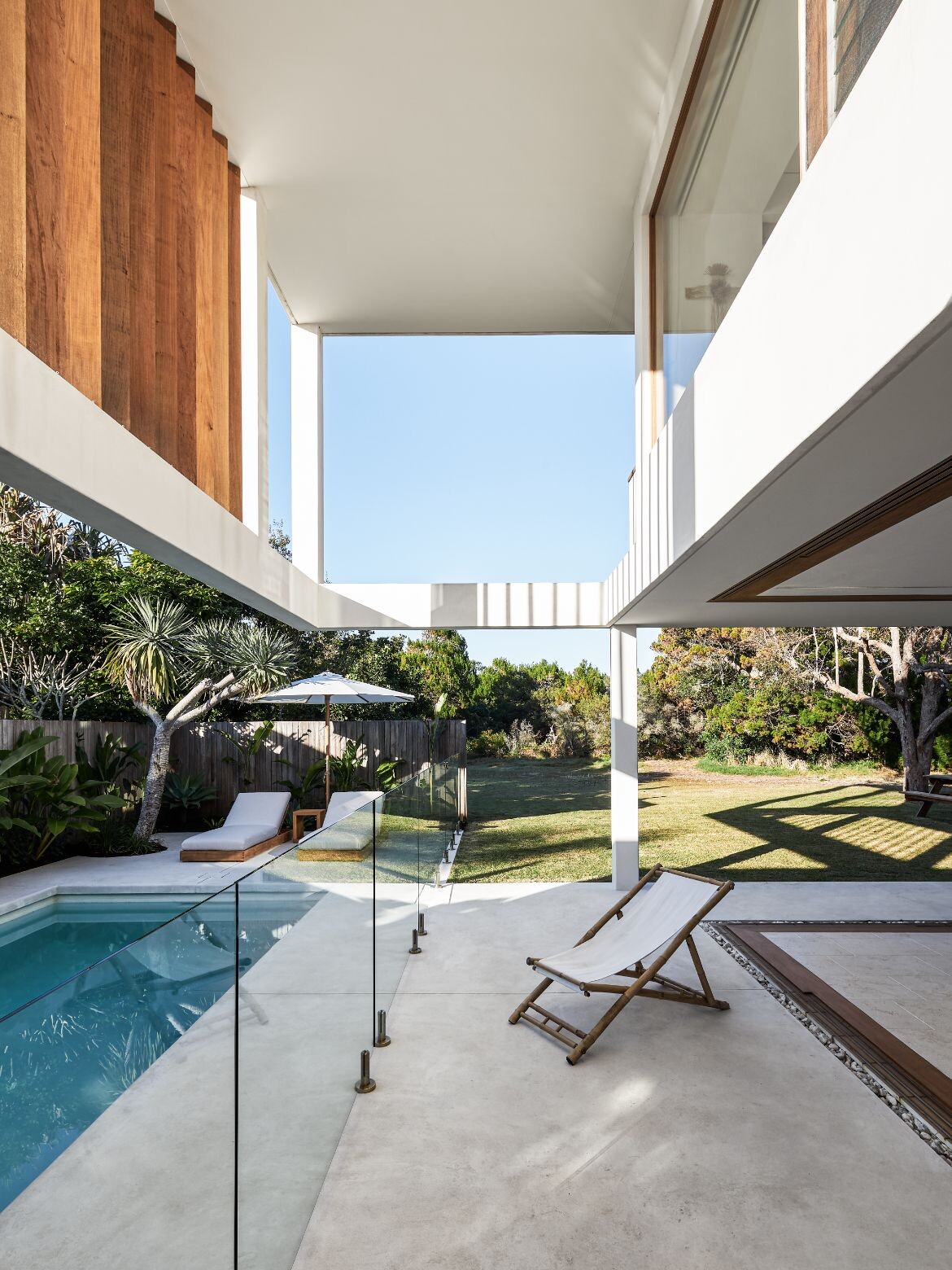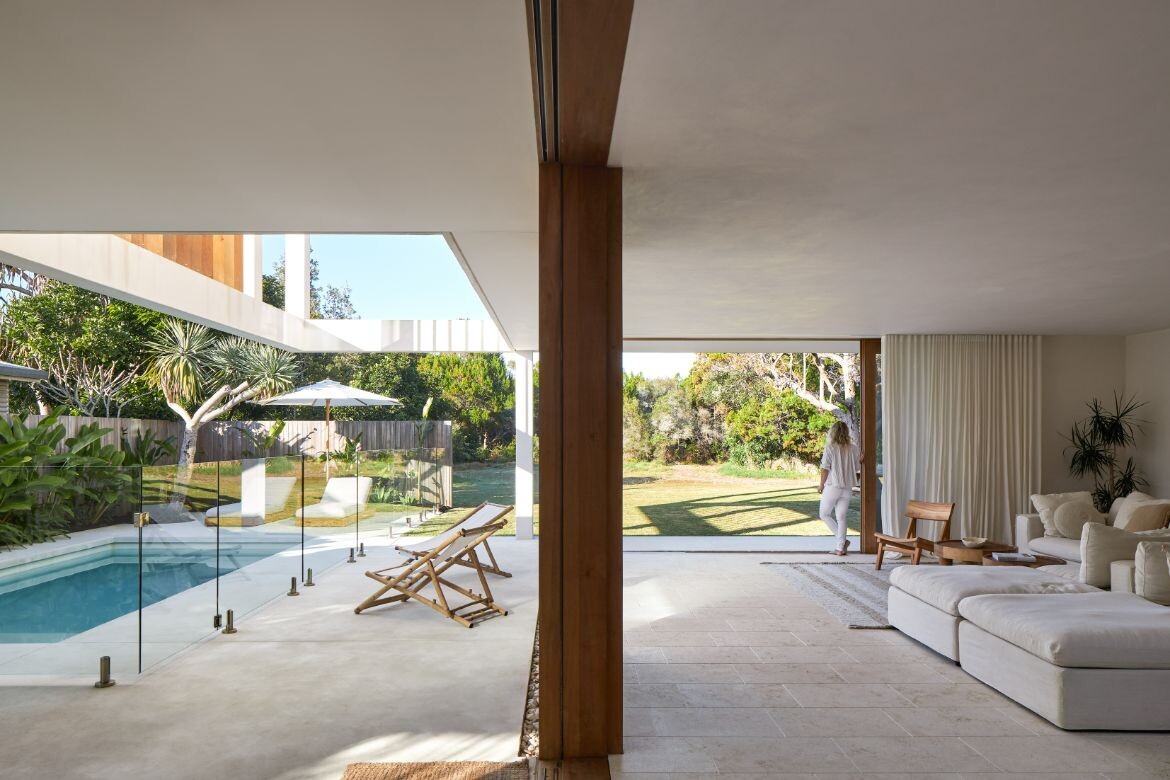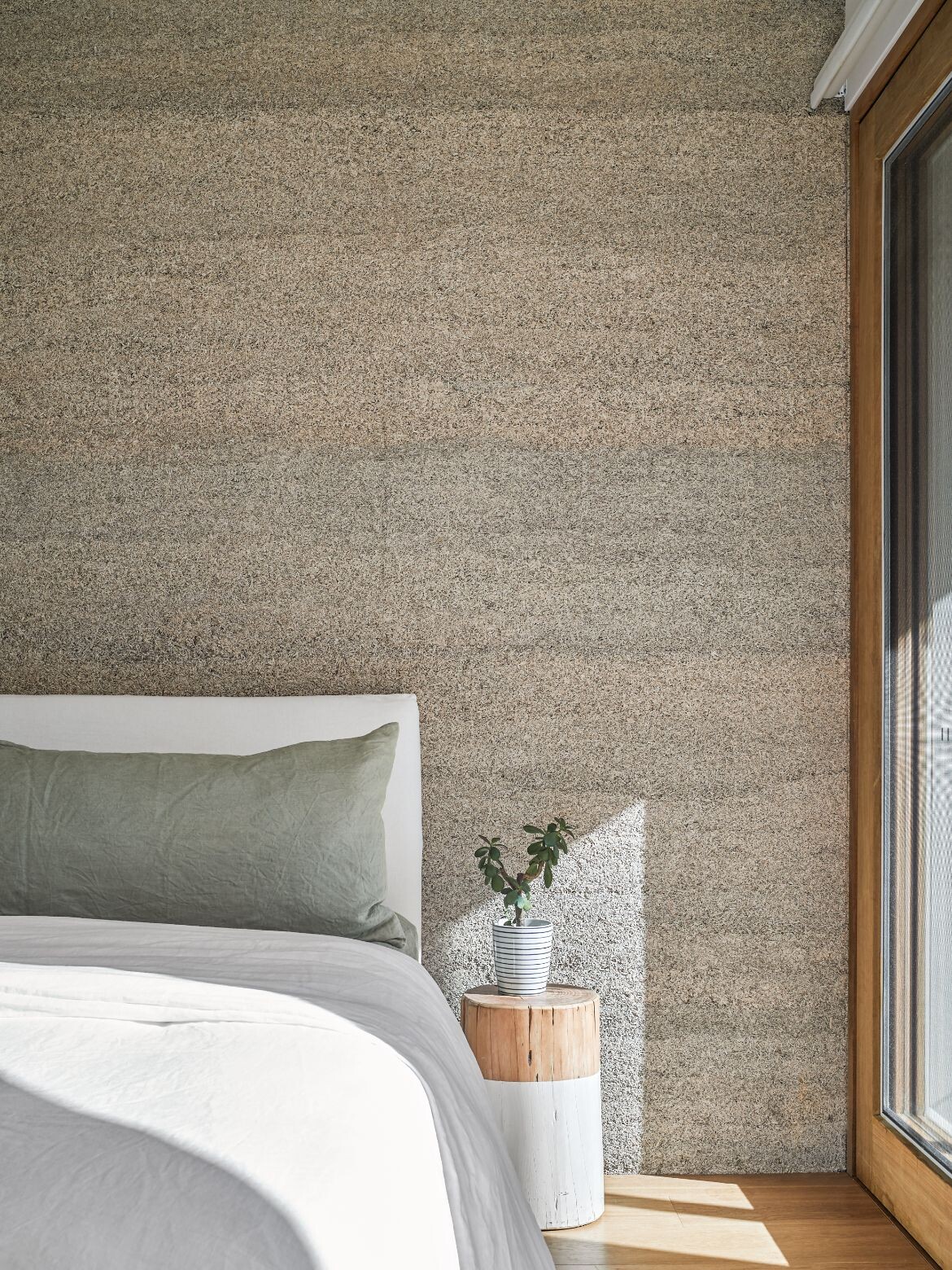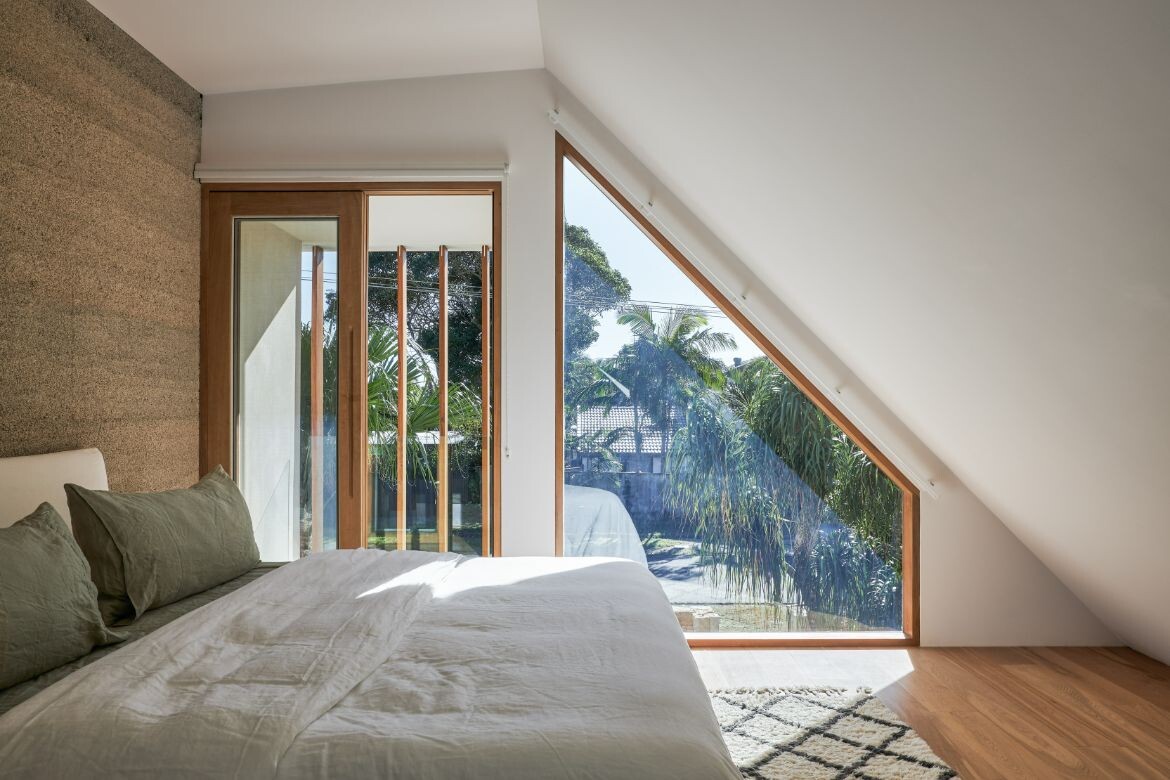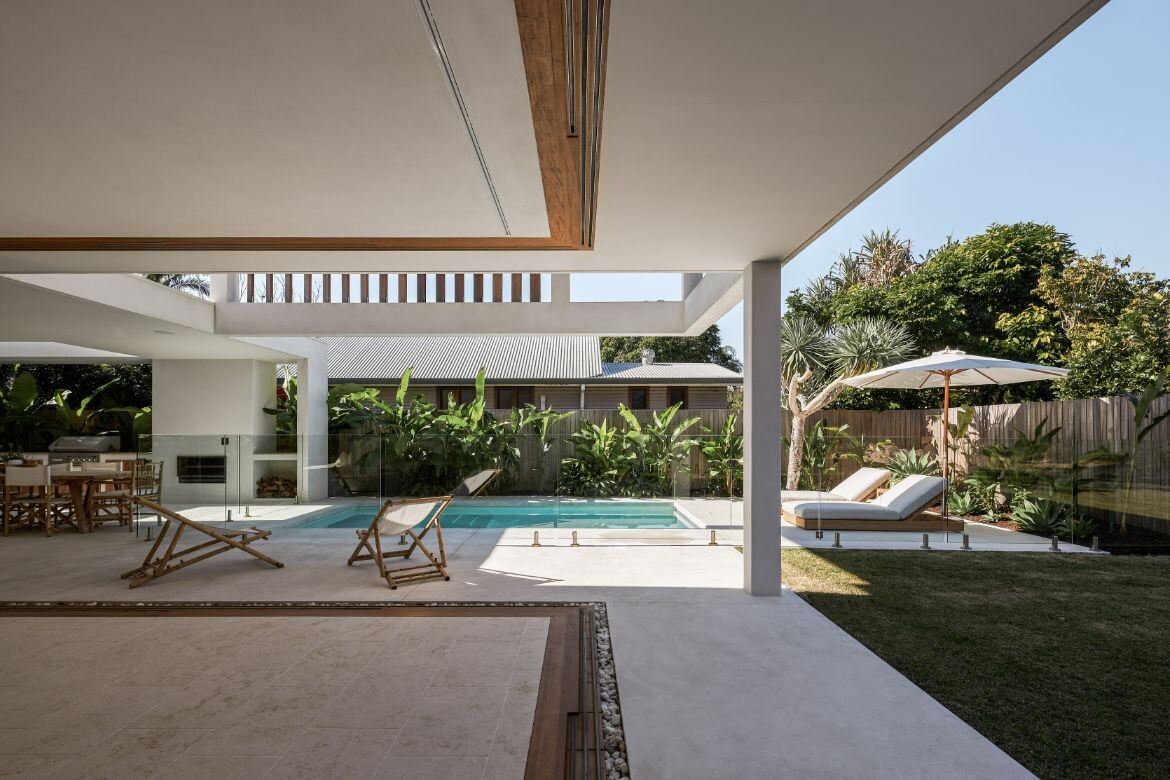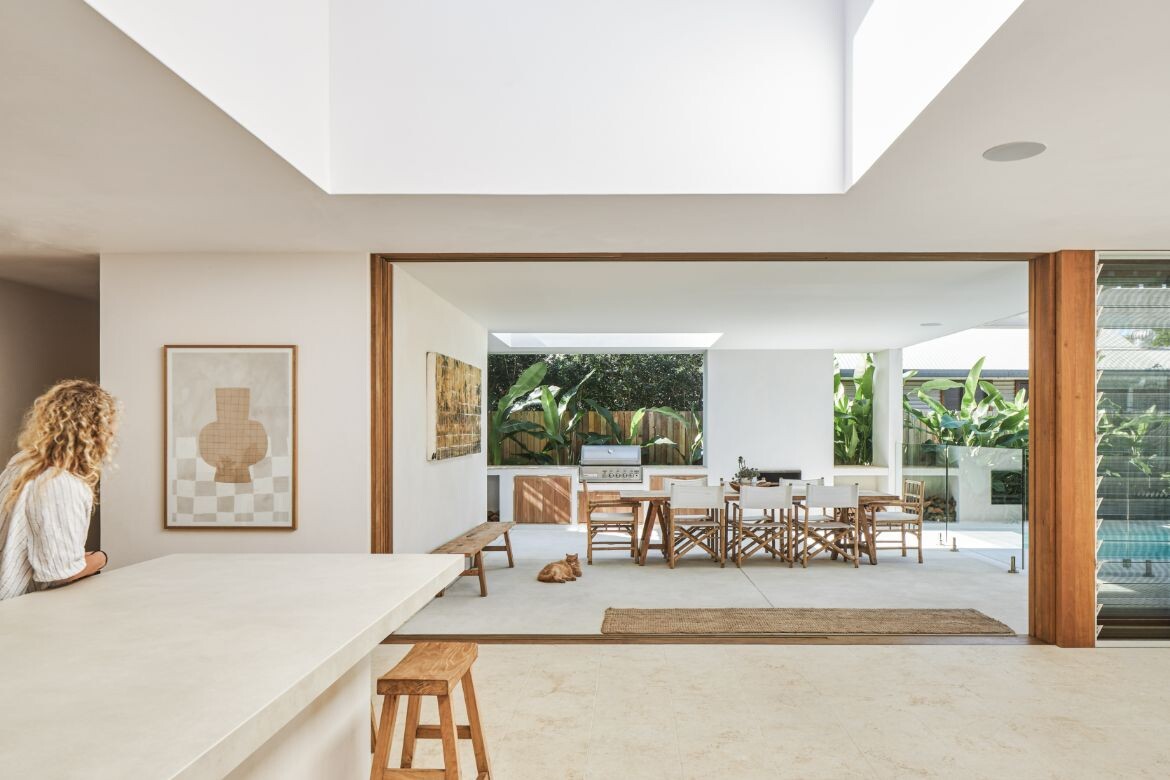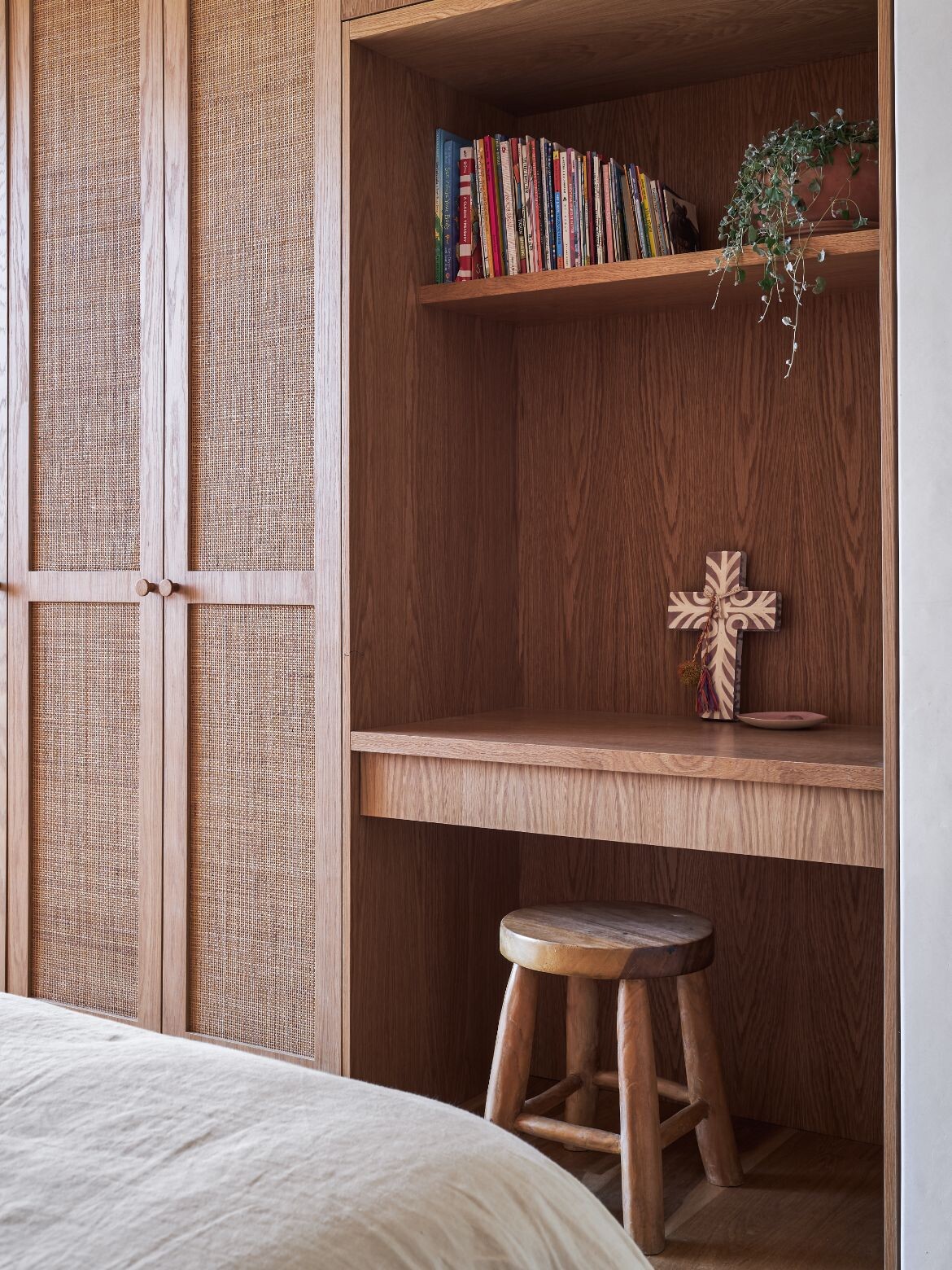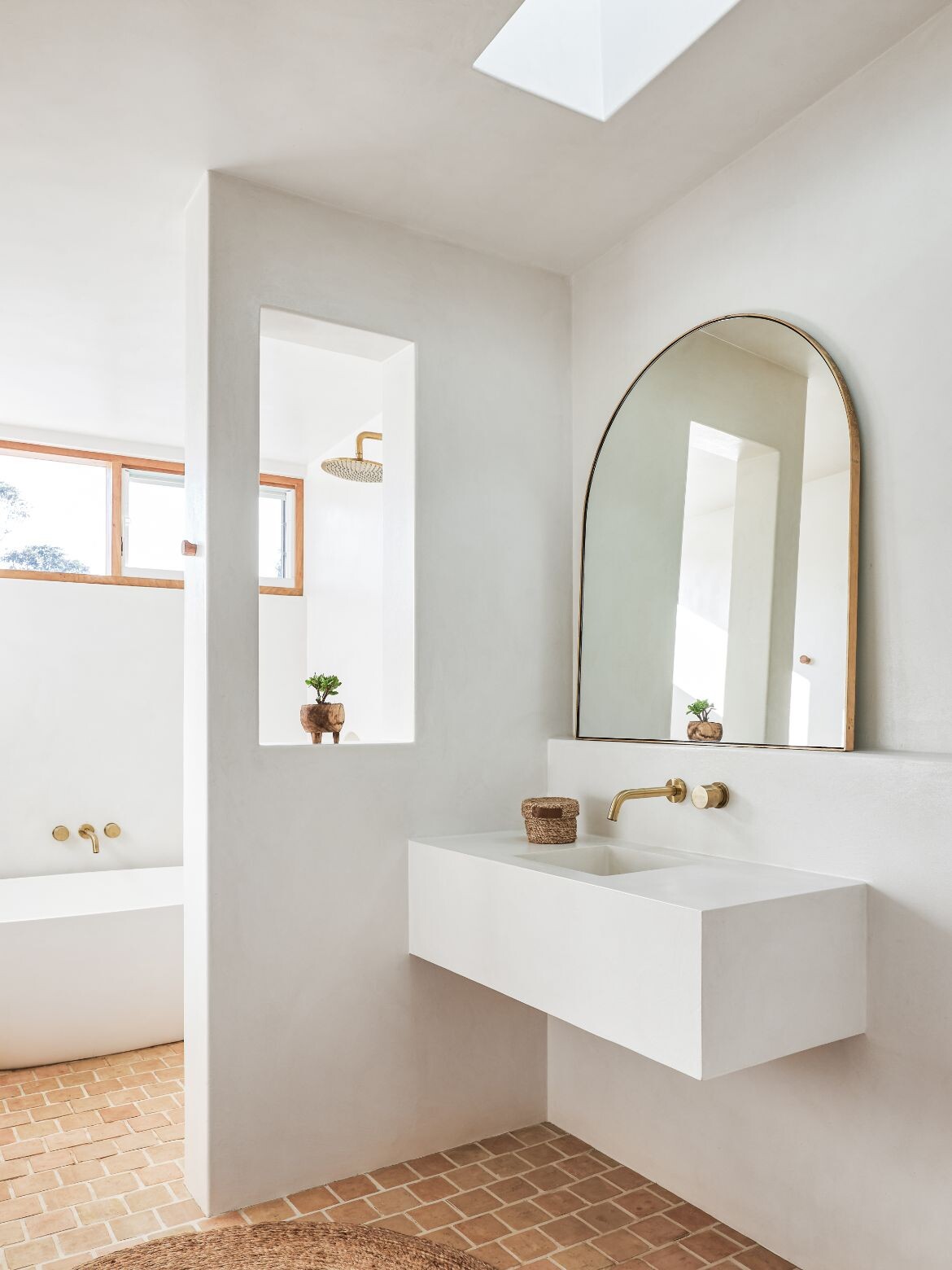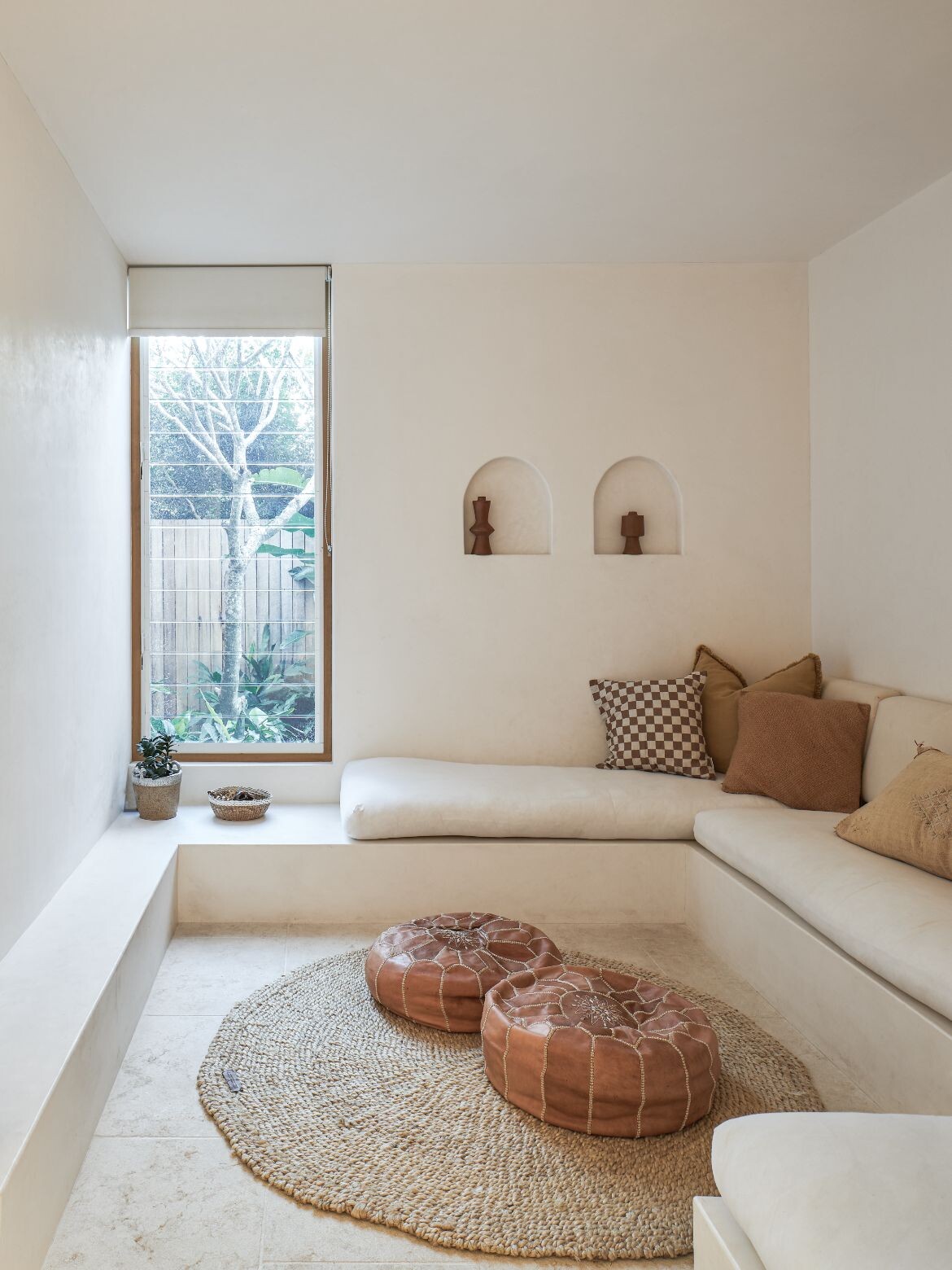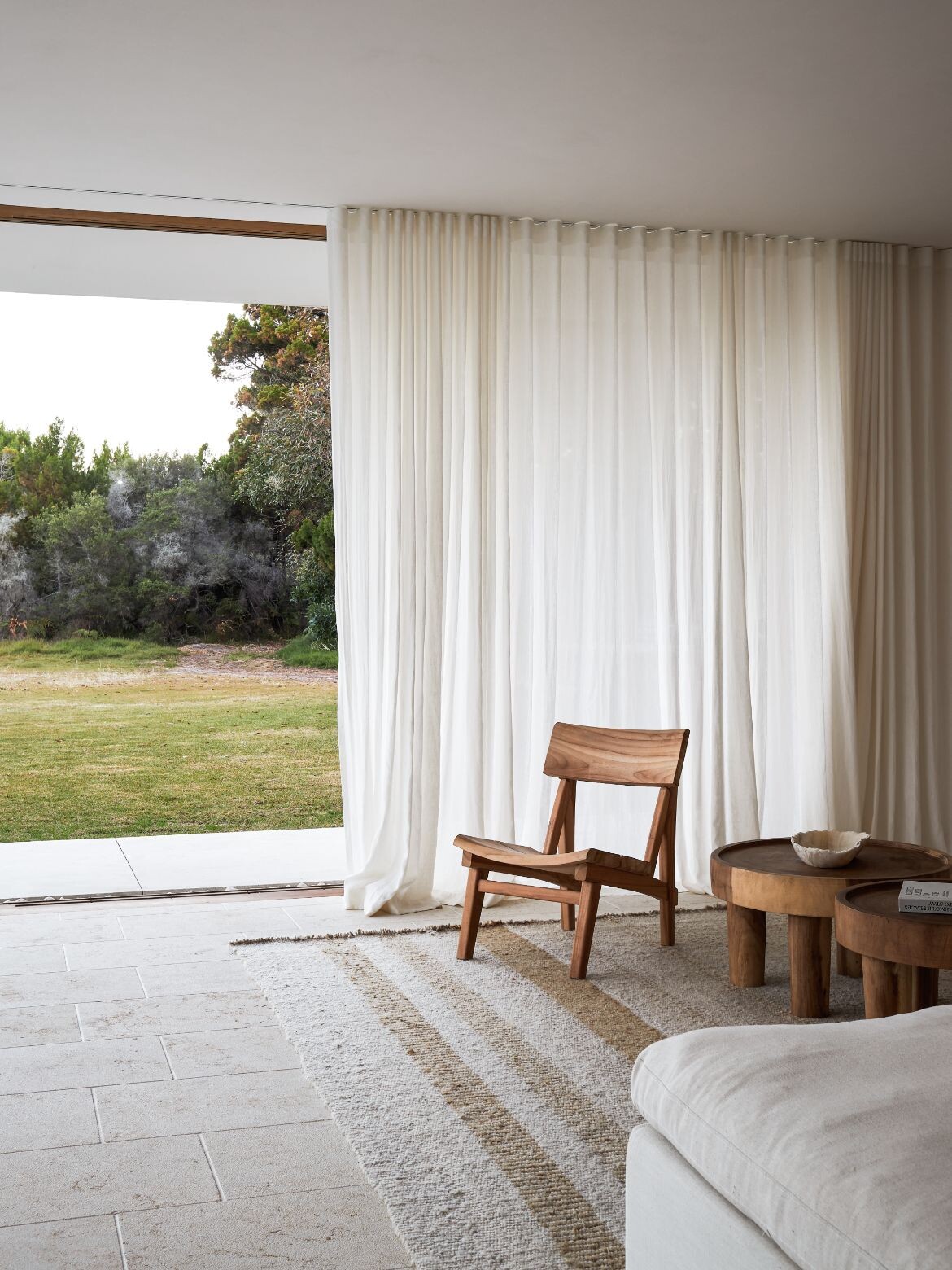 We think you might also like this story on Coorabell Springs by Davis Architects.
---