Charcoal walls, over-sized oil paintings, Persian rugs, taxidermy and mismatched granny's china help set a new tone for dining in Brisbane's inner city dining, This is not a typical brisbane restaurant with a slick bar, polished concrete floors and retractable glass windows.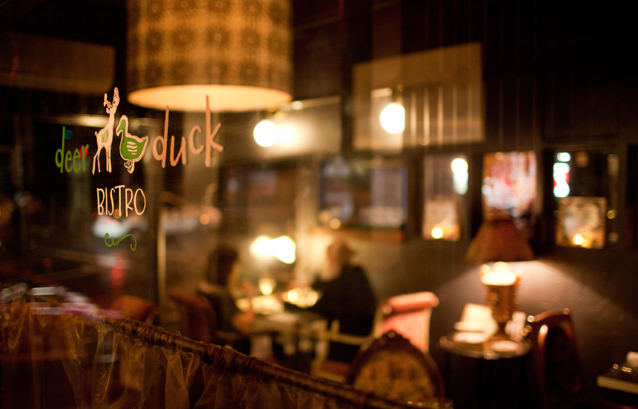 Opening quietly late last year, Deer Duck Bistro feels  much more like you are dining at an eccentric aristocrat's house.
A moodily psychedelic mural of ducks and deer designed by local street artists – The Anomy Project – adds a nice touch, with the street edge helping prevent all the gilt frames and velvet from sliding into fustiness.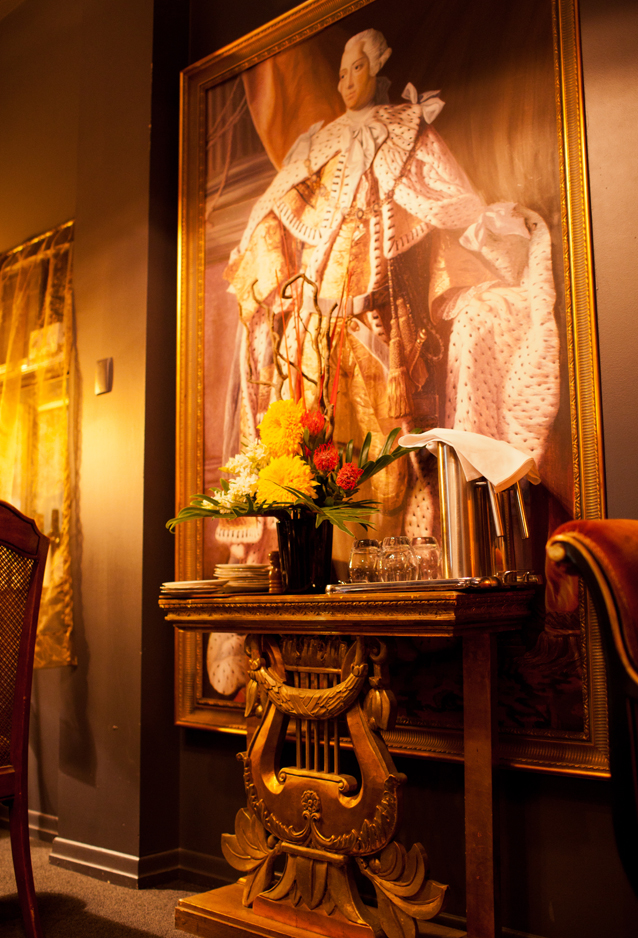 Owner Nicholas Cooper, a former chef from Melbourne, has spent a lifetime collecting the antiques and bric-a-brac you find collected in the interior. "My grandparents used to take me to auctions when I was little and now I find all this old stuff incredibly nostalgic and soothing," Cooper said. "It tantalises other people's emotions  too, by reminding them of things from when they were younger."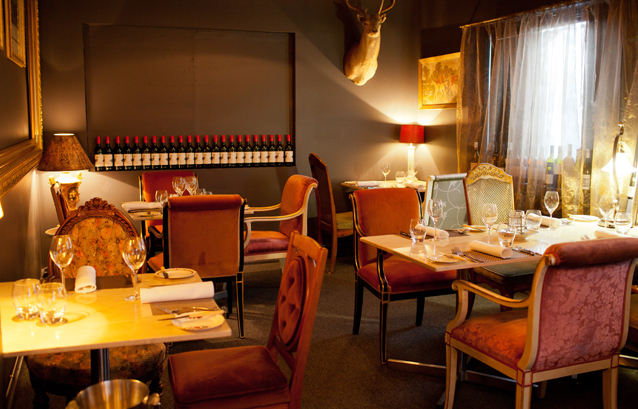 Every one of Cooper's treasures has a story: some of the chairs used to be in the High Roller's Suite at Crown Casino; antique fish cutlery was picked up at a recent King Salmon hunt in New Zealand; and  a table destined for the private dining room was originally commissioned by The Good Food Guide for it's 20th anniversary celebrations.
Chef Minh Le who originally created the menu at Deer Duck Bistro worked hard to reflect the quirky vibe. Cured ocean trout lounging on a bed of avocado with pillow-y pommes soufflé is almost too pretty to eat, while a baby vegetable dish served with spears looks like a tiny enchanted forest.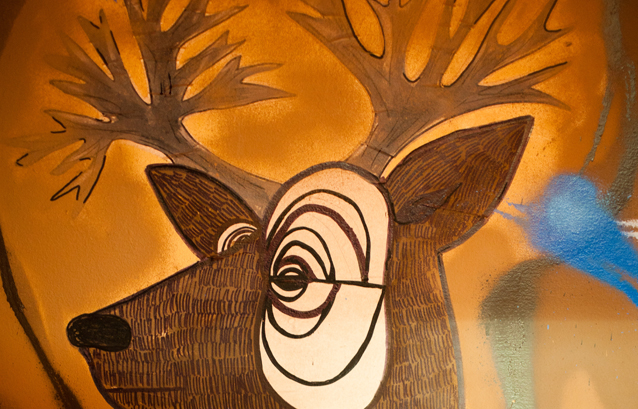 Cooper has a double garage crammed with even more antiques that will shortly be used when DeerDuck opens a downstairs cocktail bar with a private dining room.
"I had always hoped there would be a taste for this kind of restaurant in Brisbane," Cooper says. "I wanted to create a place where people could forget about their problems and go on a bit of a journey."
Deer Duck Bistro
396 Milton Rd, Auchenflower, Brisbane
07 3870 8482
Tags: deer duck bistro, Interior Architecture, Interior Design
---