Situated in the recently completed 1 Scott Street luxury residential building, the carefully curated apartment unfolds over 430 square metres and features three bedrooms, open-plan living/dining area and panoramic views of Brisbane's CBD.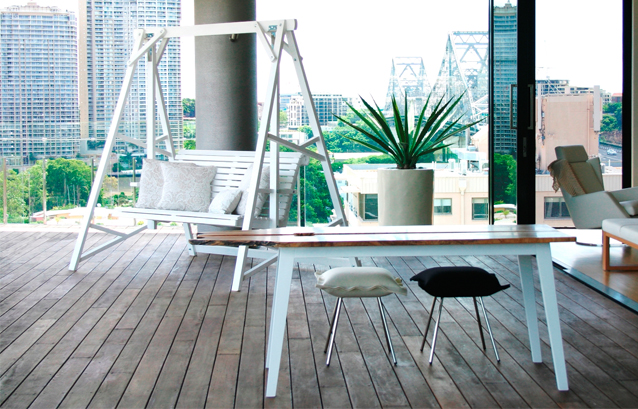 With a brief to showcase the best aspects of the space, Deka came up with a fictional resident for which to tailor the interiors –  an art collector, supporter of local design and musician with a visiting grandchild. This imagined character served as a conduit for Deka's signature Scandinavian-Australian aesthetic and use of local, natural materials, fusing with the building's contemporary architectural details to create a subtropical sanctuary. "We featured local timbers such as camphor laurel which Lasse [used to] make a new buffet, a new coffee table and the Banjo outdoor table, and blackbutt was featured in the Origins furniture collection. Natural materials such as paper yarn, cotton, leather and timber were selected for all the textures to bring the subtropical concept together" comments Deka's Nora Kinnunen.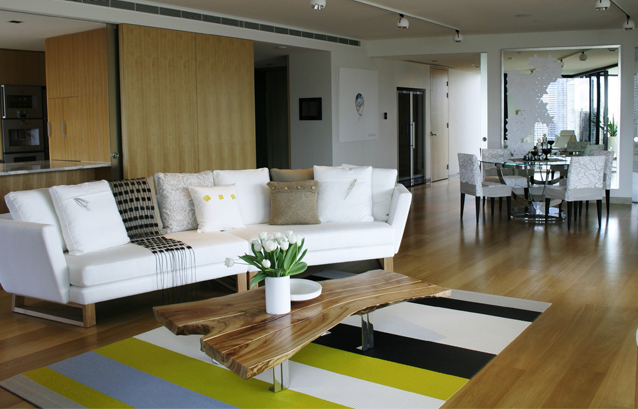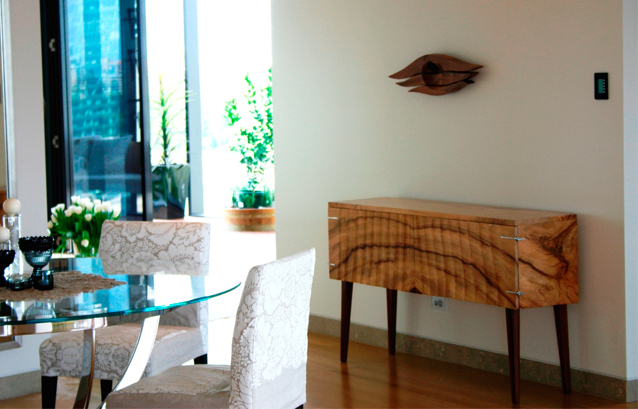 The choice of furniture and decorative elements demonstrates a considered reservation, a reassuring counterpoint to the obvious luxury of the apartment's location and volume; "we maintained space as a luxury by under-designing the decorative elements, and having less rather than too much furniture" says Kinnunen.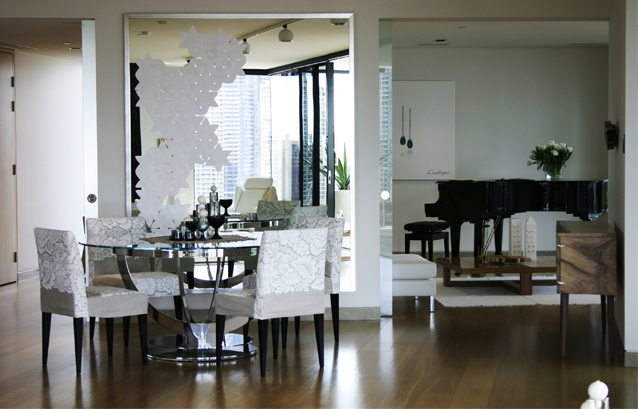 At the same time the building's urban context and indulgent qualities were acknowledged with playful touches such as the Kiikku Swing on the balcony, which, as Kinnunen observes, "makes you want to open the doors, connect with the outside and enjoy the city lights."
The project is all the more impressive for it's having been realised in little more than one month. In this Deka's integration of design and manufacturing was an invaluable asset, as Kinnunen states, "our holistic approach has a positive effect on the aesthetics, value, quality and lead time of projects…. [and] allows for a smooth, reliable and unique project for each client."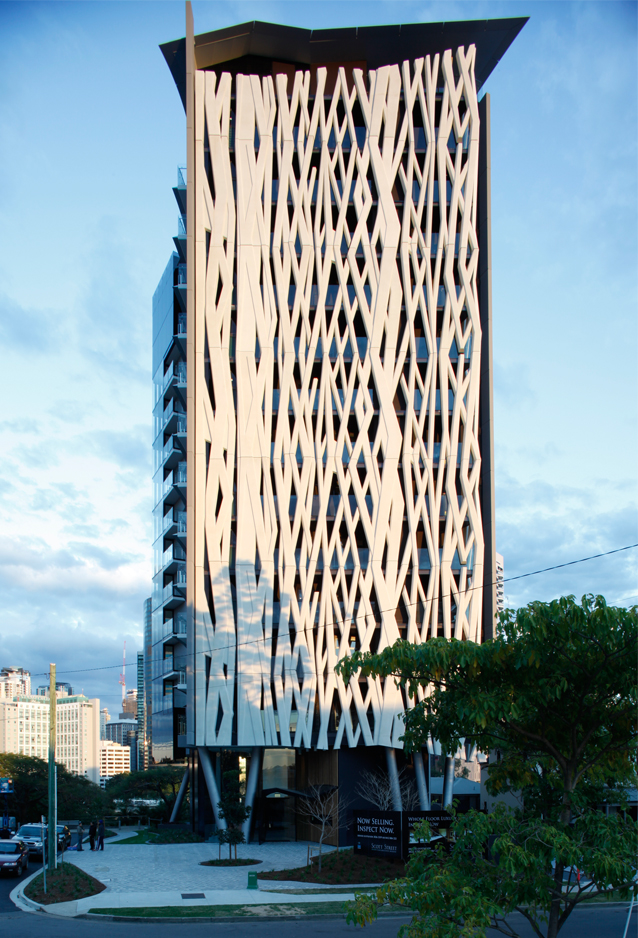 Tags: Calleija Jewellers, DEKA Design, Home Architecture, House Architecture, Residential Architecture, Scott Street Appartments
---