The original store, opened in 2007, had Melbourne architect Rodney Eggleston quickly constructing its façade over a mere five days; born more of necessity than design desire. Originally intended as a temporary installation, the cardboard clad interior was so well received that Aesop let it stand. After seven years though, refurbishment became inevitable.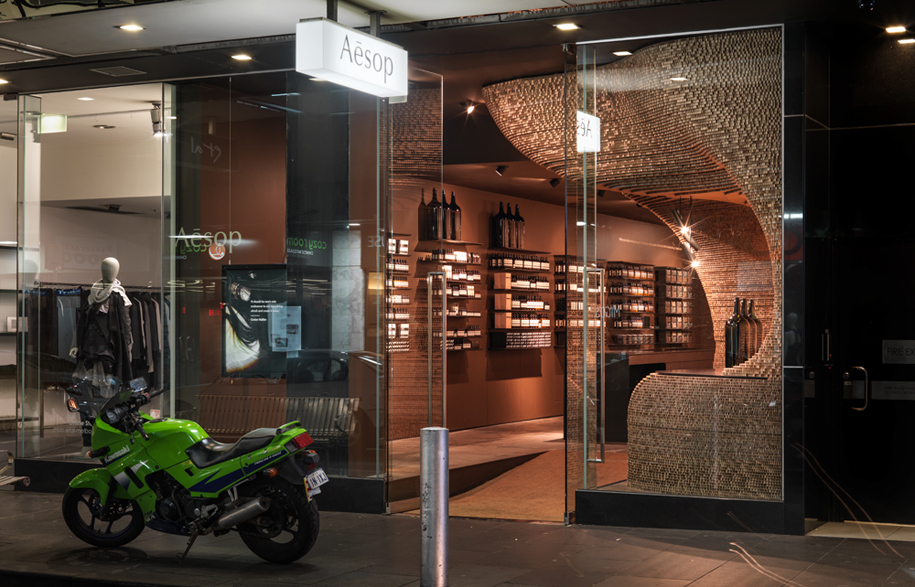 In a move that gives a fresh interpretation to the space yet acknowledges its history, the design features prominent use of industrial cardboard, including a bold feature wall created from 1550 cardboard sheets. The feature wall envelops the right-hand side of the store, its curvature guiding visitors through the space, encouraging exploration.
Intended to soften, wear and evolve with age, the structure reflects the connection between built forms and their occupants. A dark, restrained palette is seen throughout the rest of the interior, with a careful balance of concrete, lacquered oak and blackened steel.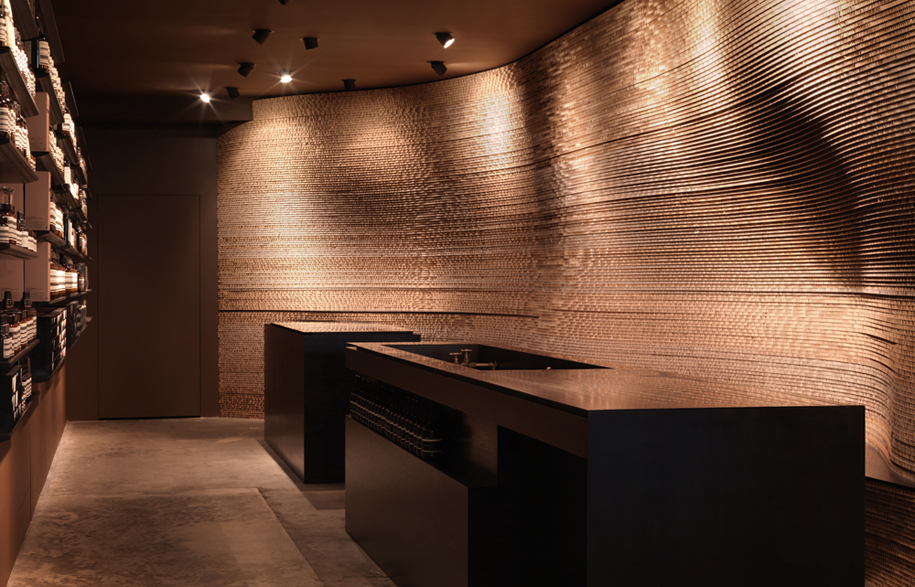 Customers can explore and select from Aesop's complete range of skin, hair and body care products, distinguished by botanical and laboratory-generated ingredients of the highest quality.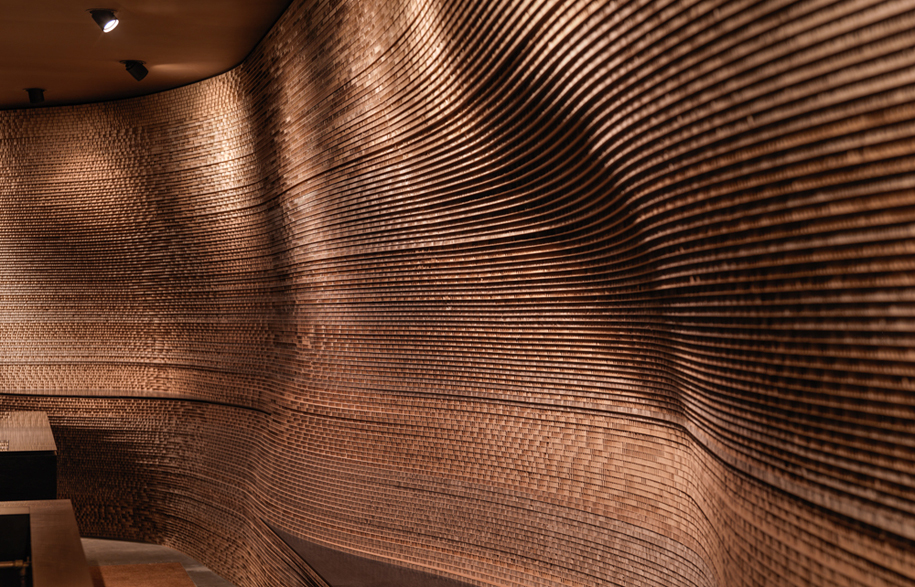 Founded in Melbourne in 1987, Aesop today offers its renowned range of skin, hair, and body care products in signature stores around the world. As the company evolves, meticulously considered design remains paramount to the creation of each space.
Aesop
aesop.com
---