In this house, a staircase, for example, becomes its own masterpiece and two rooms including a "nest" set in a reincarnated roof area, amid a residence boasting a practical and aesthetic engagement with its river frontage.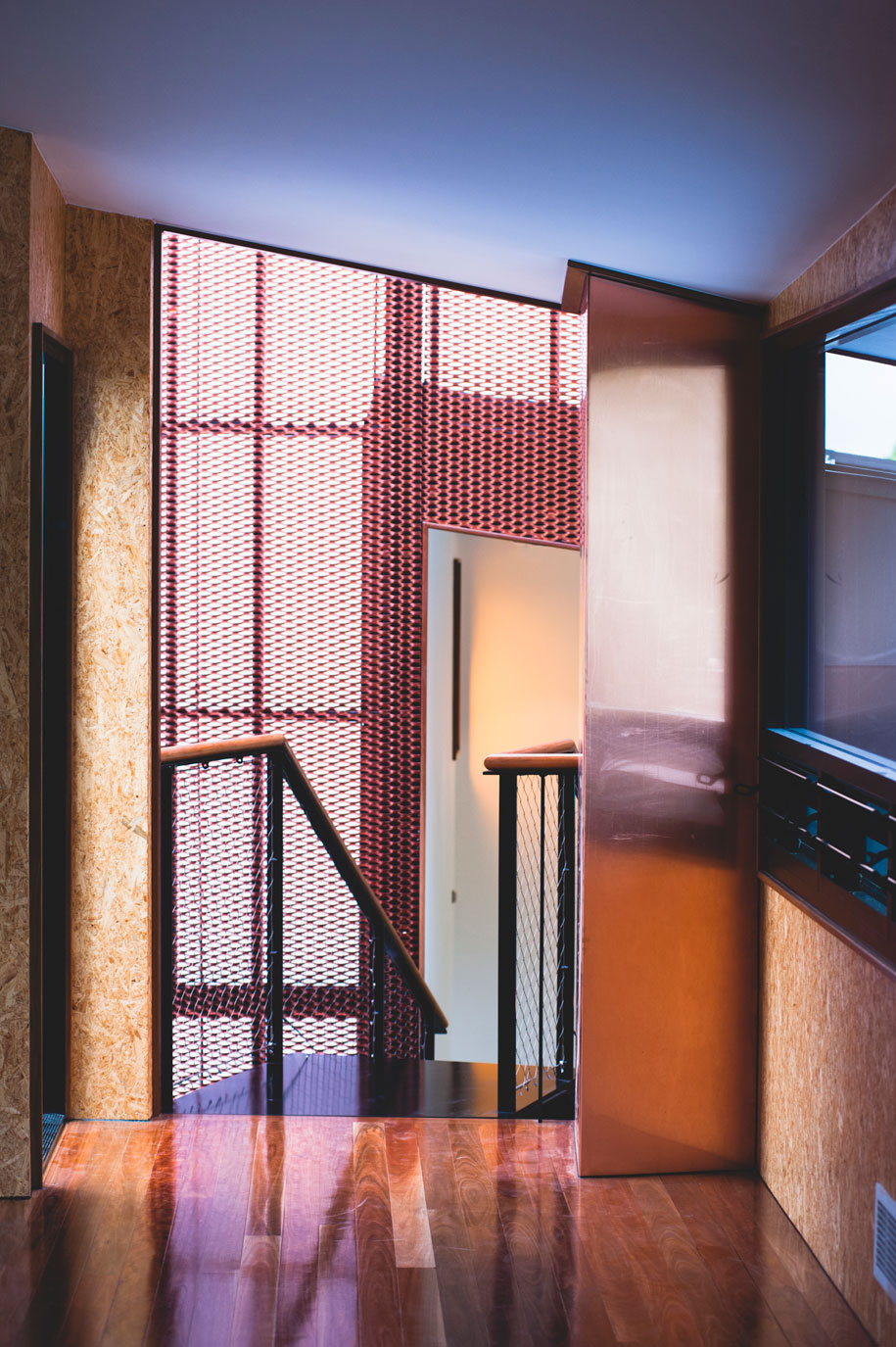 The brief, says UA Studio principal Joseph Pappalardo the graduate architect tasked with the design, called for the "existing bones of the house to be rethought".
"The house reflected a journey from the street to river, with the planning…changing to respond to the greater site and views the higher you climb," says Pappalardo.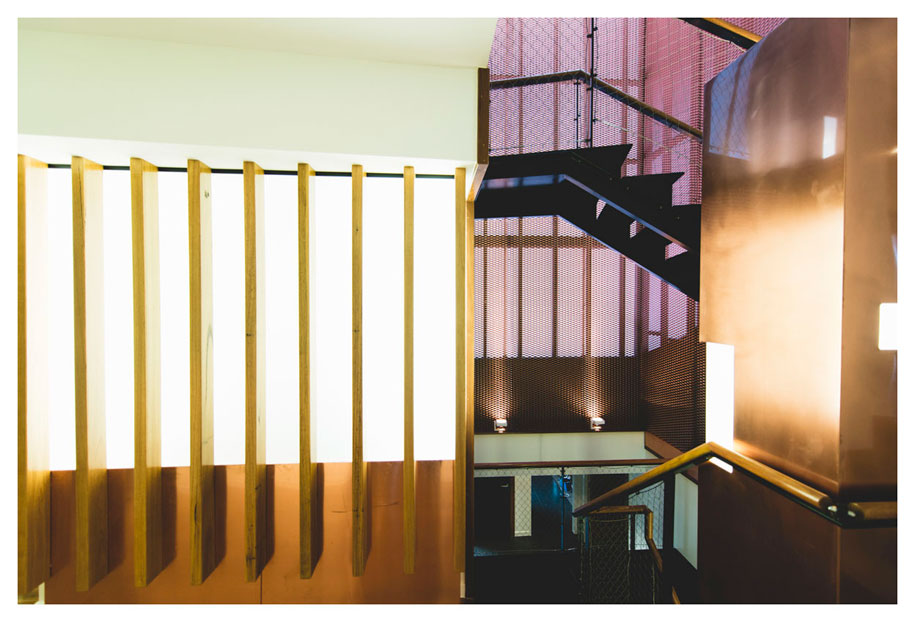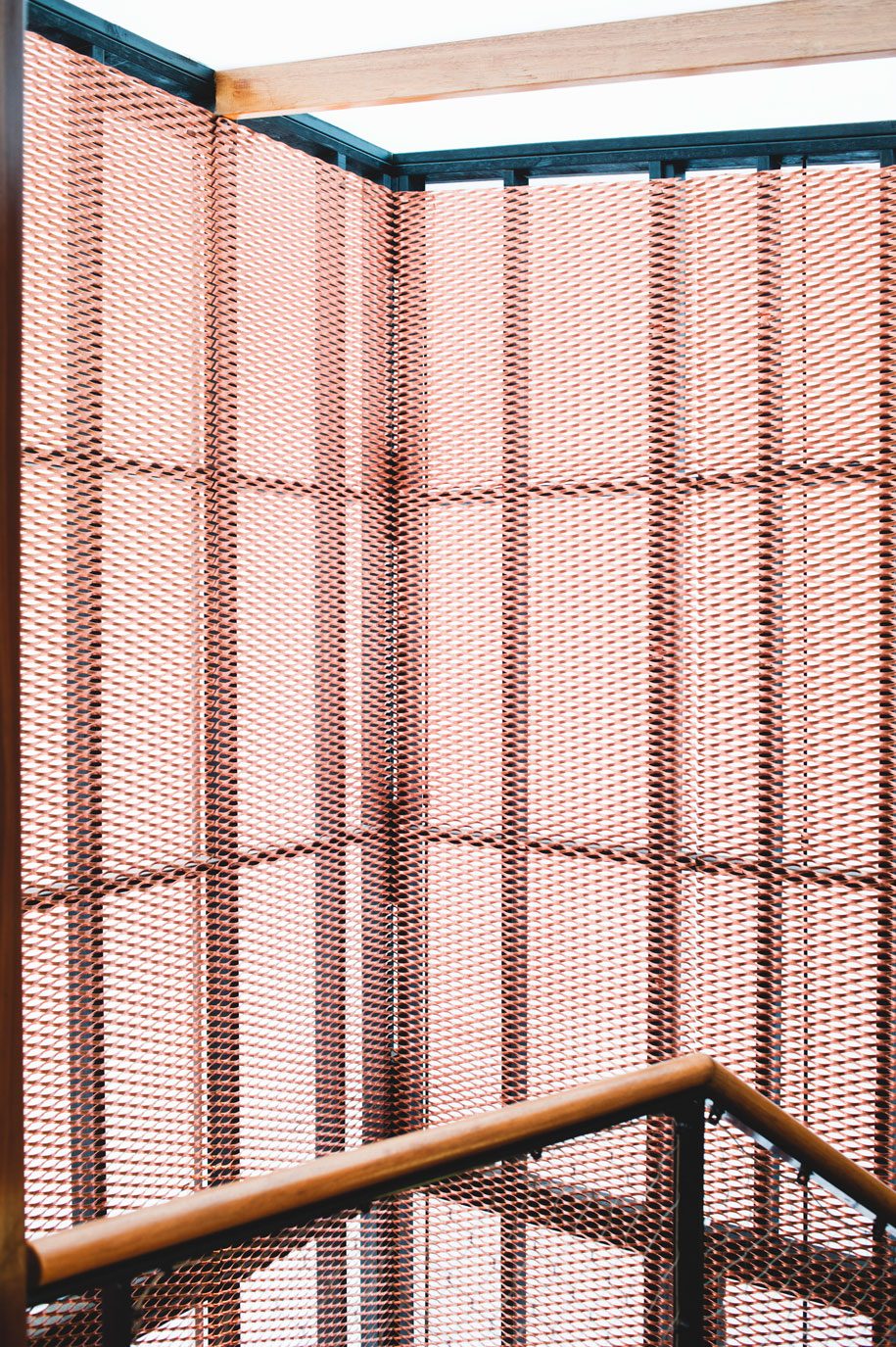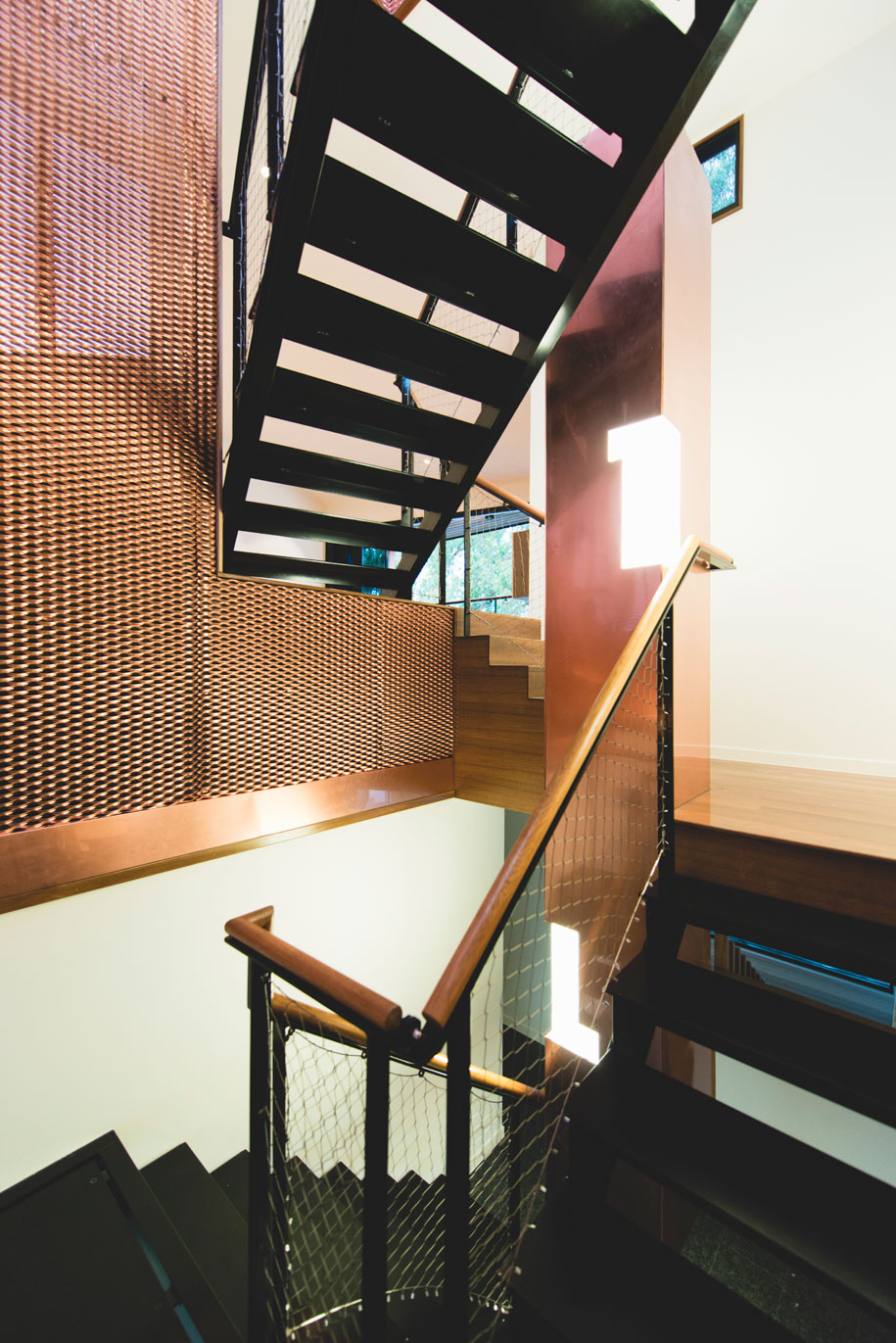 The planning yielded two additional areas within the truss roof which encompassed 20 to 30 per cent of the elevation – a rumpus room and a second living space. The latter, known as the "nest" for being "perched highest and most protected" in the house, is utilised as a studio for painting and music.
New additions to the ground floor were also incorporated including a glass-walled wine cellar and a new Poggenpohl kitchen which orbits a central pantry.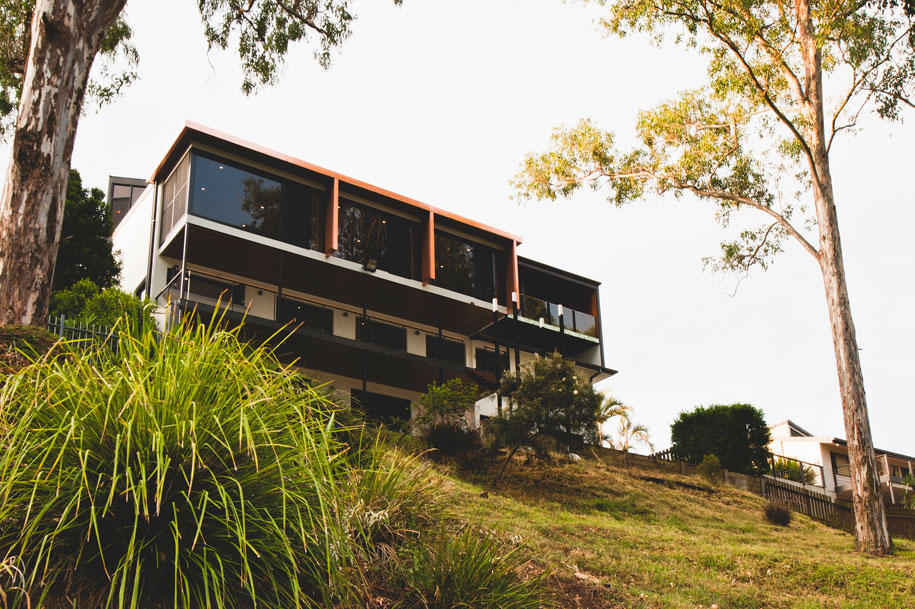 With the original home bereft of a connection between its different levels and a "lack of engagement" to the river frontage, shortcomings were remedied via two formal axes for public and private spatial organisation.
"One was an axis from the street out to the Brisbane River and the other was perpendicular to that, made to connect private spaces. At their intersection a large void was inserted to connect all four levels," says Pappalardo.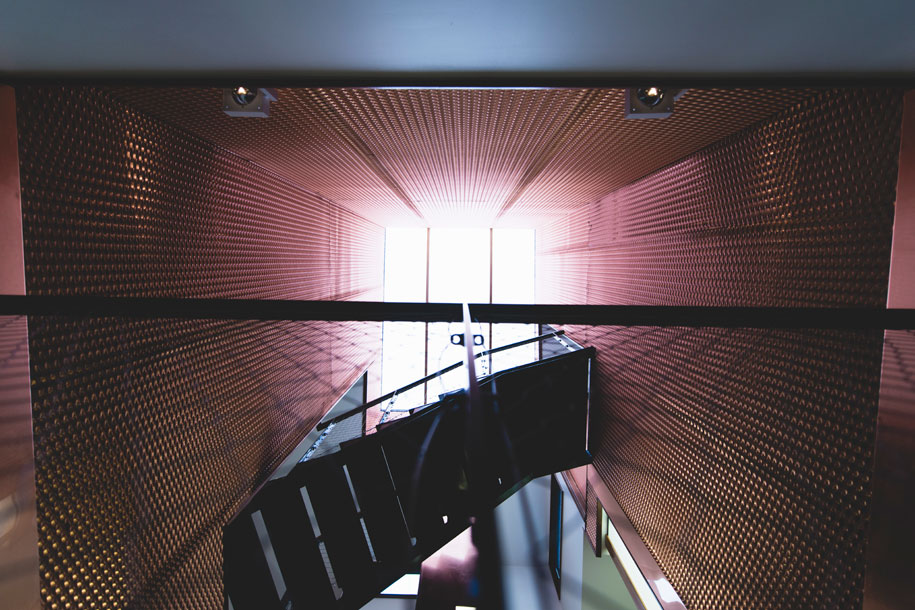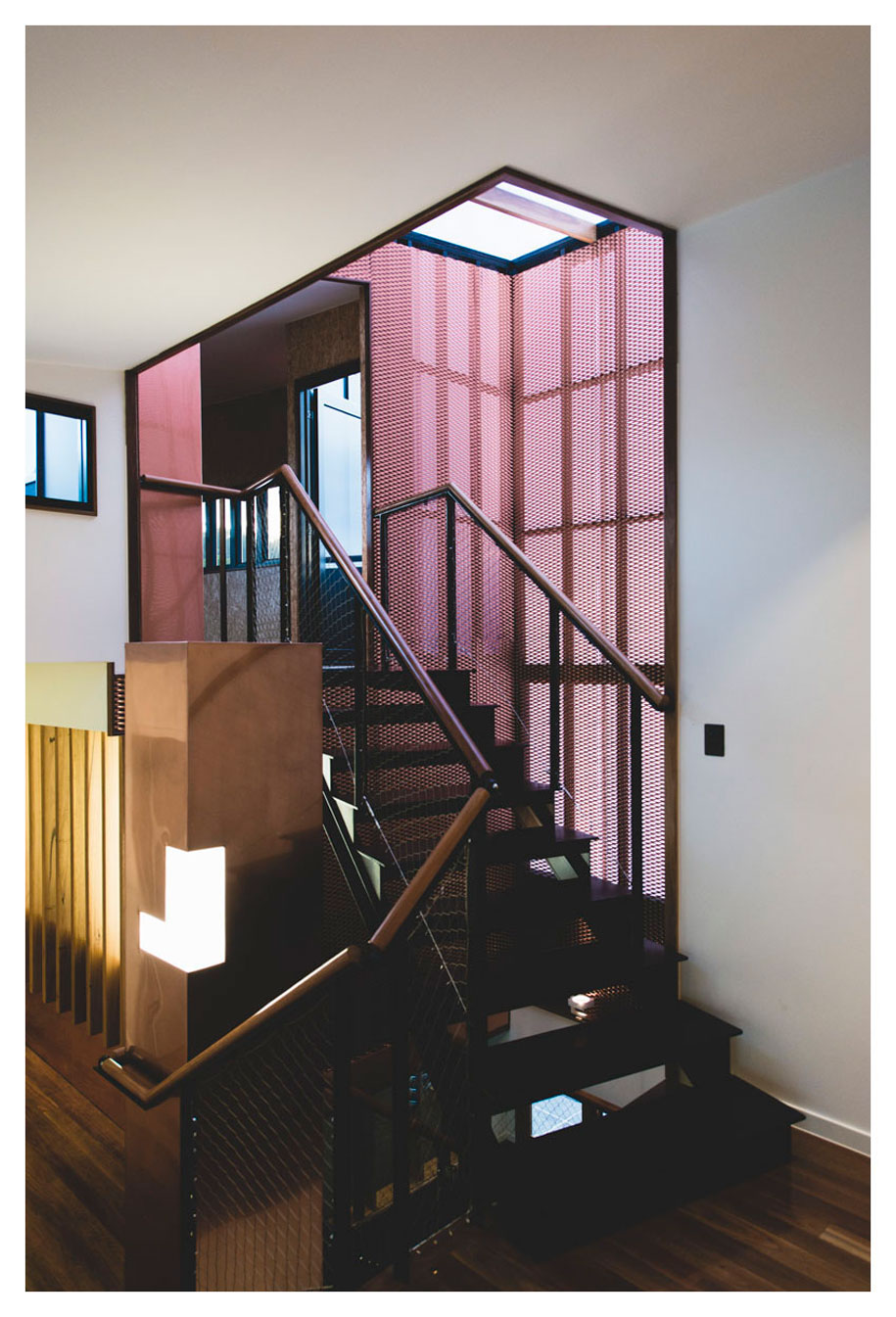 This void, adorned with copper mesh hung over openings, provides a creative play on light from above levels while twin-wall polycarbonate sheeting suggests a "level of transparency" to the space inside.
The two uppermost and geometric zones, the rumpus room and "nest" are oriented to the river, maximising the high ceiling space and vistas.
Further reflections of the "nest" concept for the creative domain are reinforced via the use of OSB (oriented strand board) wall cladding, giving the room a contemporary yet avian quality.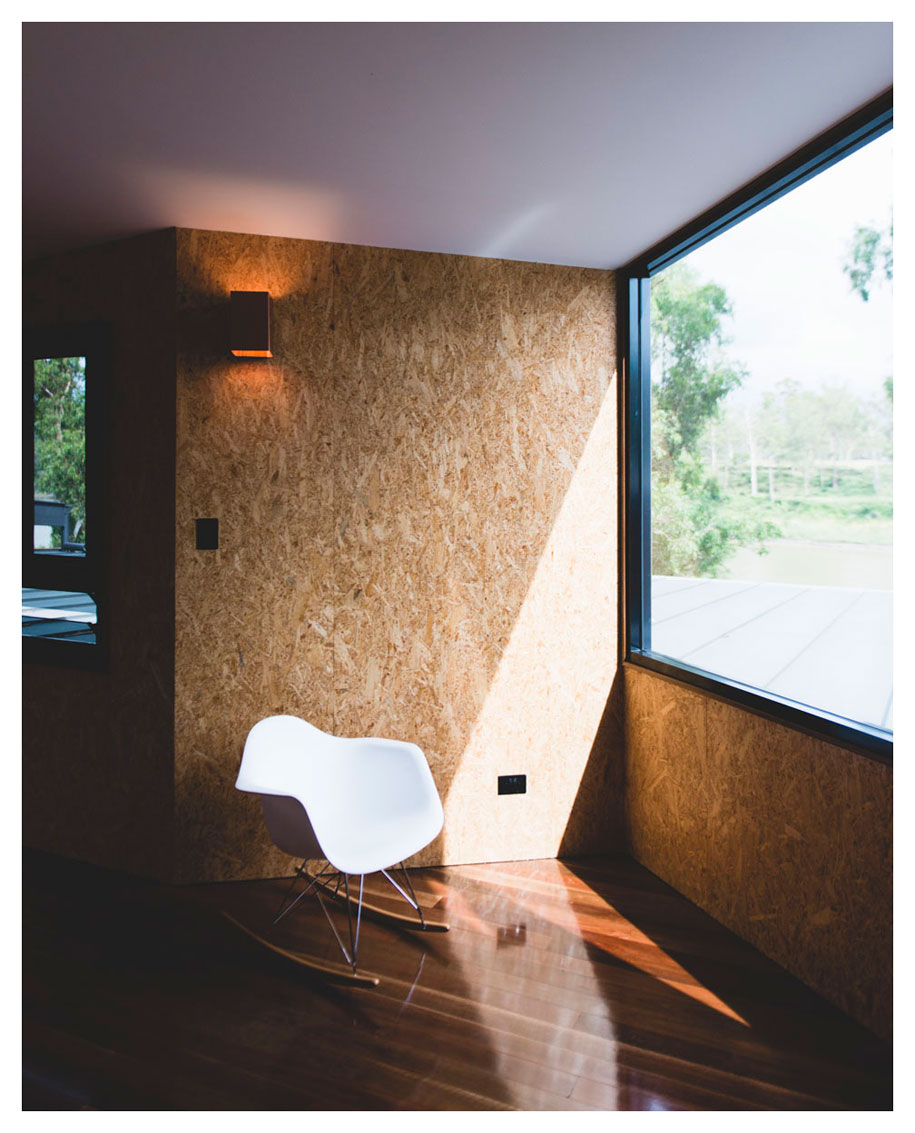 A finalist in the interior fitout-residential and treated pine categories of the 2014 Australian Timber Design Awards, the completed renovation and extension has seen the home now harmonising with its site.
"It was a highlight to see the transformation from what was originally a house that could have been placed on any site in Brisbane, as many of its neighbours had been, to become something that responds to its orientation, immediate site and distant context," says Pappalardo.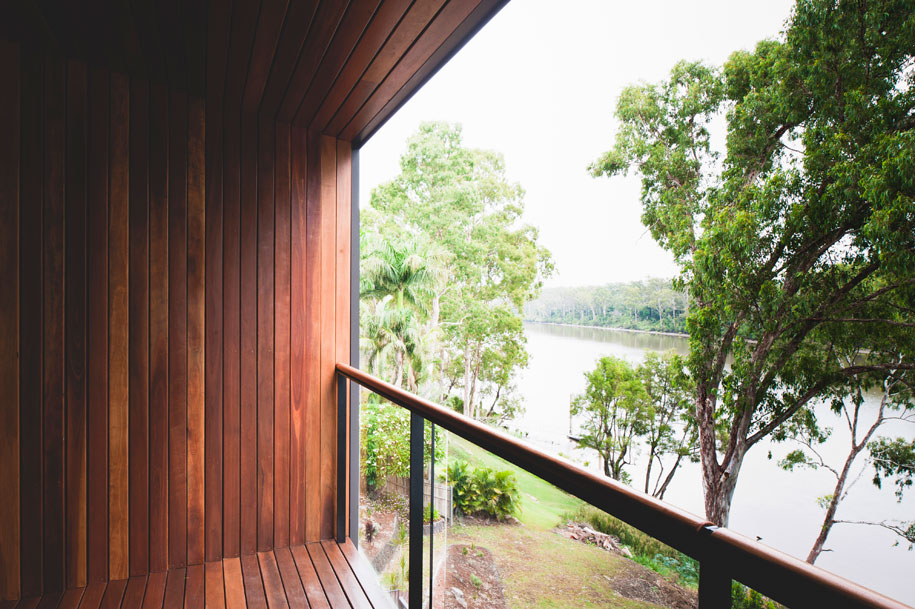 ---
Photography: Camera Obscura
DROPBOX
---
Design firm and architect: UA Studio, principal Joseph Pappalardo.
Location: Westlake, Brisbane.
Project Engineers: Incode Engineers
Project builder: Petro Builders.
Type of project: Renovation and extension.
Project parameters: 200sq m added to an existing 400sq m house.
Project completion: January 2014.
Tags: Home Architecture, House Architecture, Residential Architecture
---