Now located on the third floor of Crown Towers Melbourne, the 120-person dining room overlooks the iconic Melbourne skyline across the Yarra. The space itself formerly housed a six-month residency of Heston's trademark Fat Duck restaurant, Dinner by Heston Blumthal marks the first time the international superstar has established a permanent dining restaurant outside of the UK.
Upon entering, guests' eyes are immediately drawn towards an animated kaleidoscope, accompanied by a signature aroma based on the notes of damp moss, wood smoke and leather. A concealed, Japanese-style sliding panel reveals the restaurant and show kitchen in full. This experiential and avant-garde approach to design reflects Blumenthal's own cooking design – there is experiment in the design, but a sense of familiarity grounds things in the real.
Bates Smart paid particular attention to the lighting of Dinner by Heston Blumenthal, working with renowned lighting designers Electrolight to craft a series of custom fittings in order to properly set the mood of the dining experience. The result is a series of sumptuous pools of light, which focus on the areas that are most likely to feature guests; dining areas, cocktail lounge and private dining spaces. This allows details such as food presentation, table tops, bar and kitchen to emerge from the darkness. Inspired by the Tudor rose, the textured ceiling pattern is drawn from a motif originally used in the design of the chandeliers in Heston's London restaurant, tying the two spaces together thematically.
A custom illustration surrounding the chef's table, designed by English artist Dave McKean, completes the atmosphere of Dinner by Heston Blumenthal, and depicts a series of Australiana iconography.
Bates Smart
batessmart.com
Crown Towers Melbourne
crownmelbourne.com.au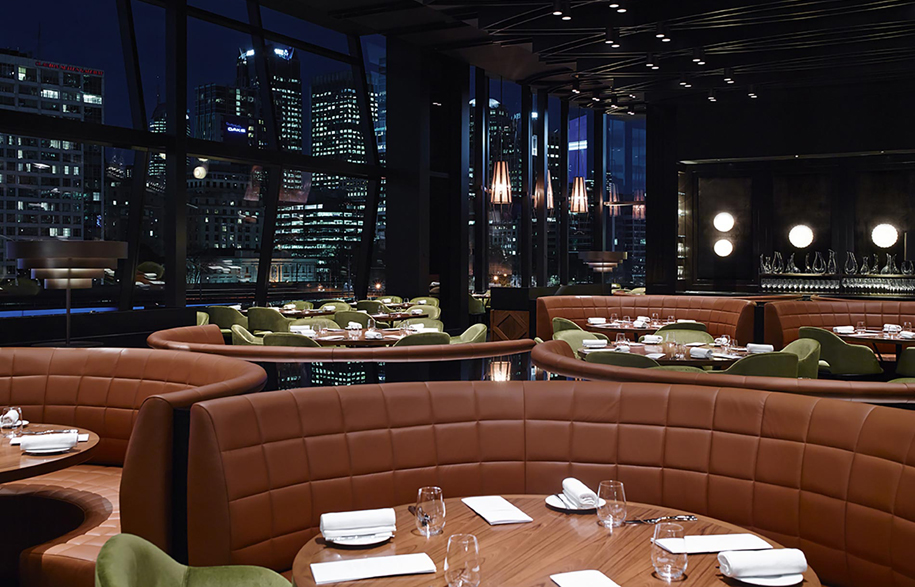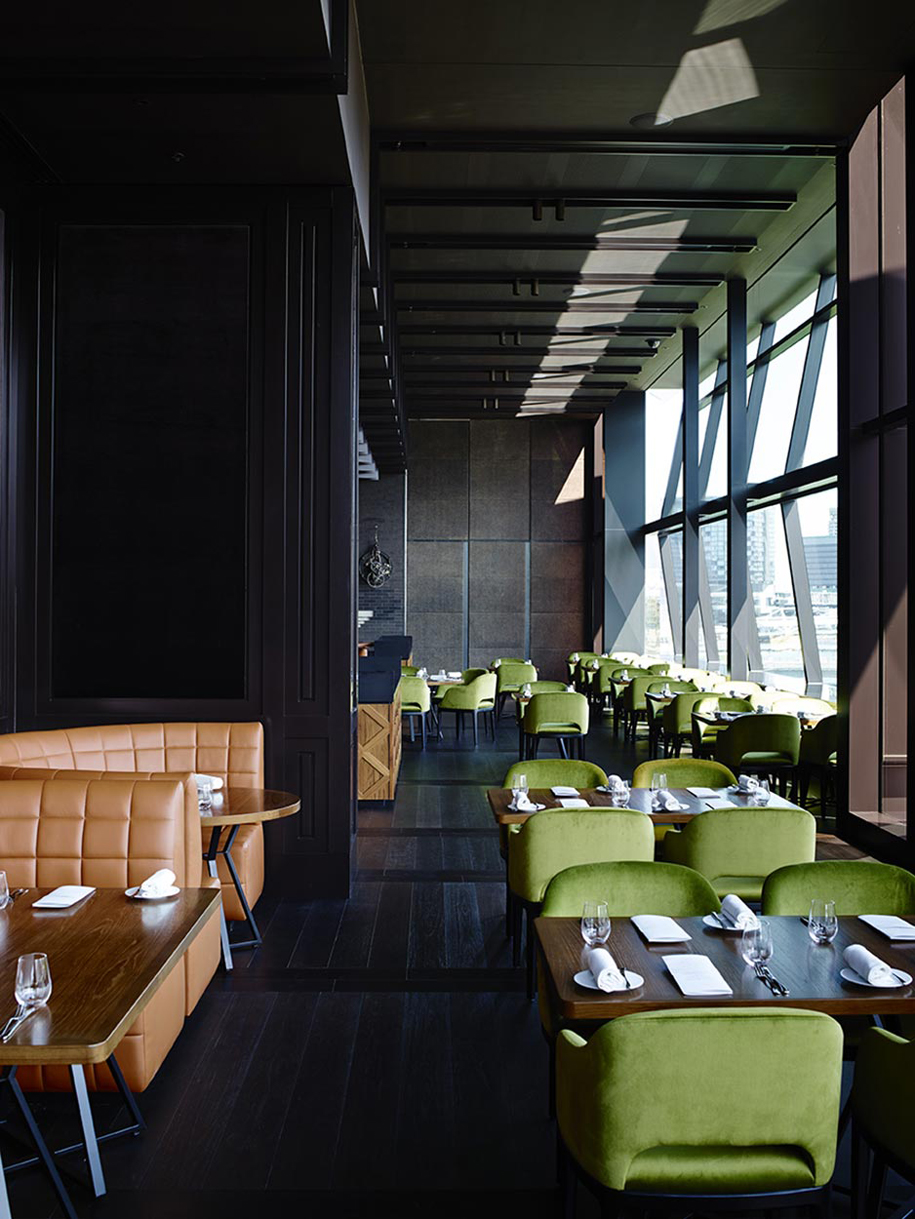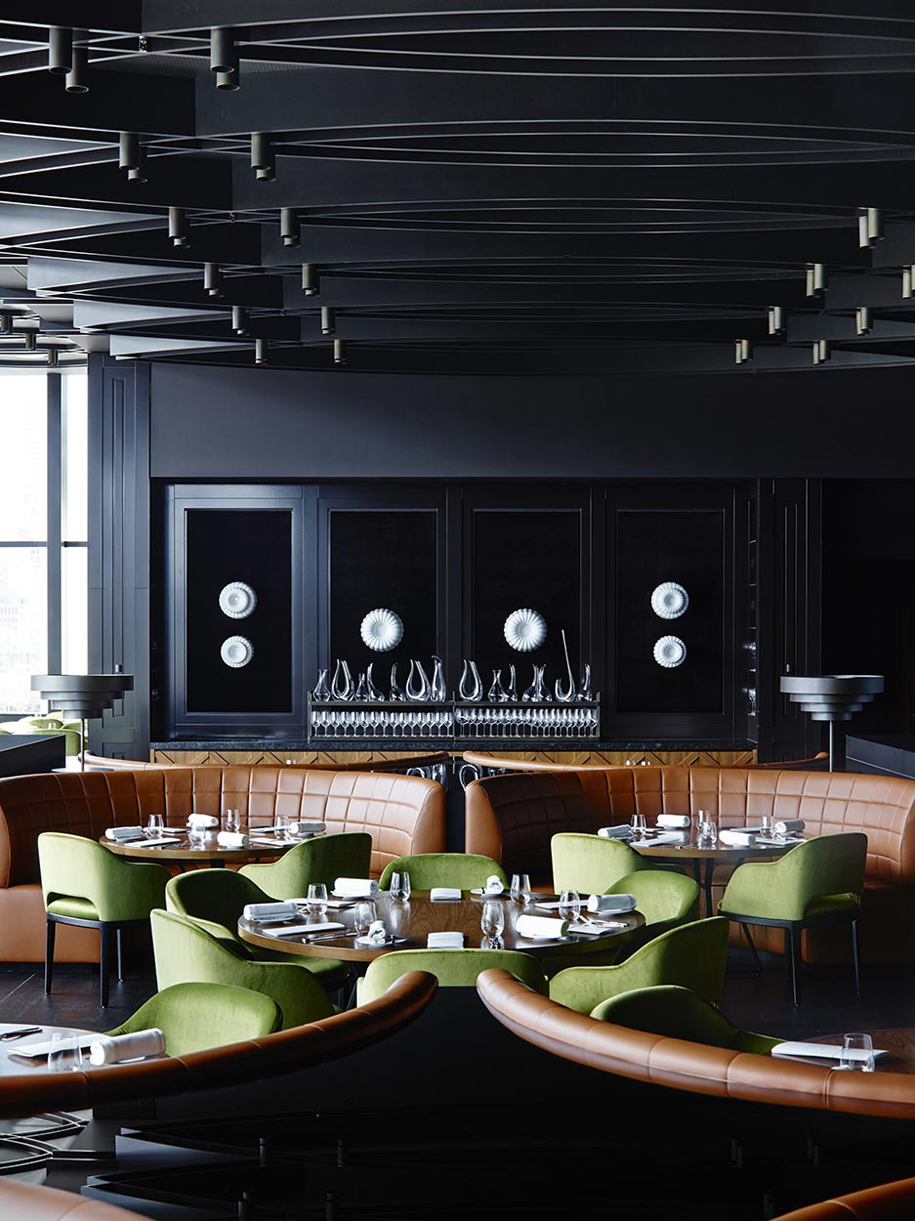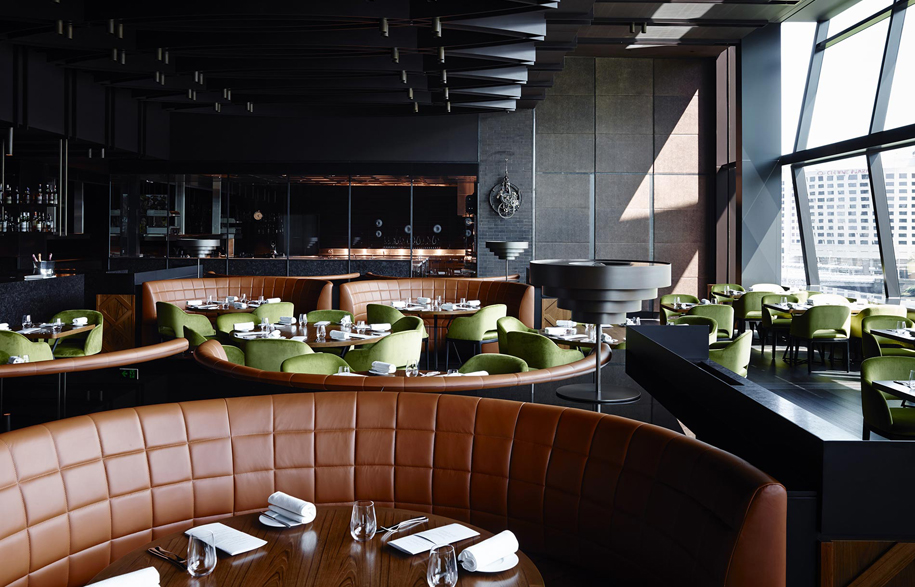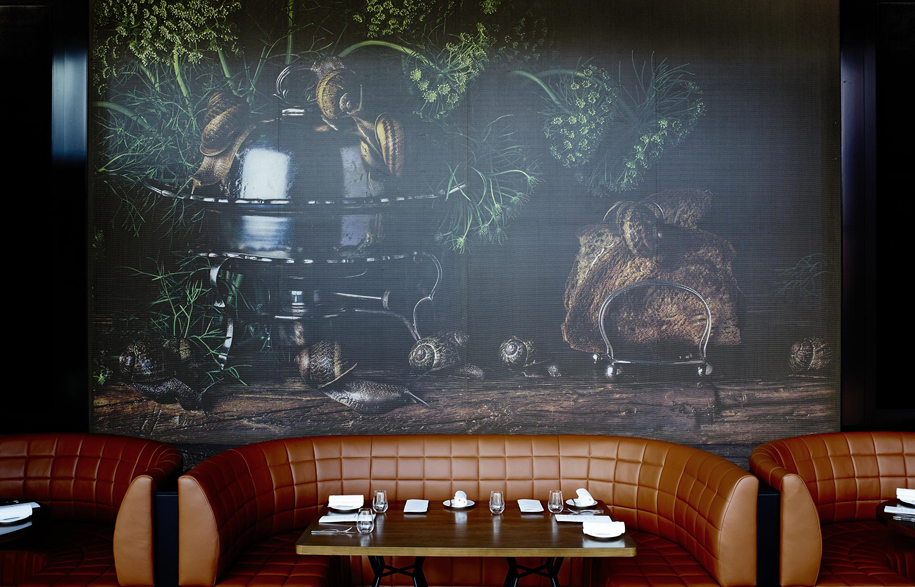 Tags: Interior Architecture, Interior Design
---