Picture this. A Ulysses butterfly flutters past as you rinse off under a rainwater-fed outdoor shower. Unfurled all around is a vista of serrated mountains and orchards dripping rambutans and mangosteen. The air is thick with the scent of frangipanis and the sound of frogs and birds that could be straight out of Borneo. Best of all, your dog is frolicking nearby.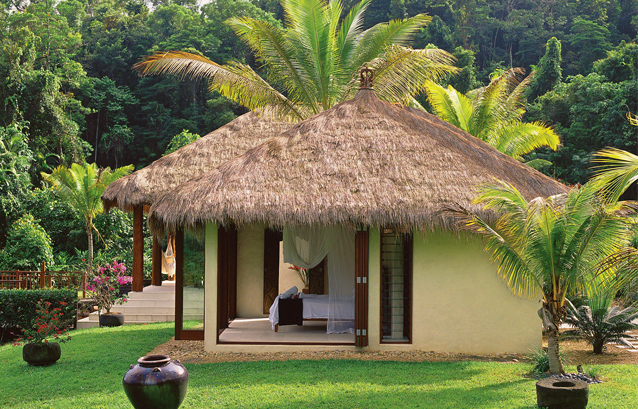 Welcome to Bali Hai, a luxurious tropical haven splayed across 80 blissfully private acres amidst the foothills of the Daintree Mountains, 20 minutes drive- passing cane-fields and erstwhile volcanoes- from Port Douglas.
Dog- friendly holidays have gone glam. Once, taking your best mate along meant dingy digs and a roll call of school mistressey rules. Happily, however, dog–welcoming abodes are increasingly likely to embody style and superior comforts.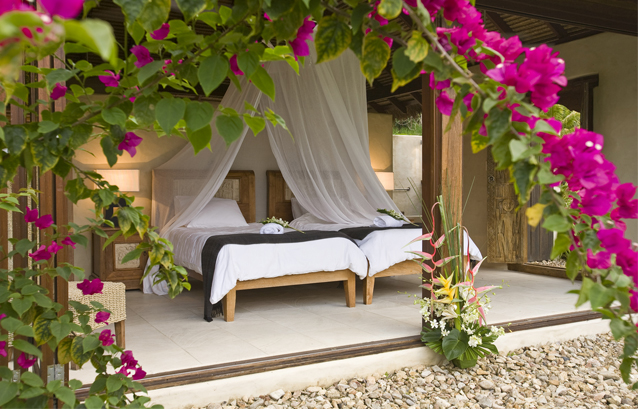 Bali Hai, just one of many dog–welcoming properties within the Executive Retreats portfolio, is a fine case in point.
Whilst the service and set up is that of a 6 star resort, the vibe is relaxed and homely. In the manner of the best concierge, you're met on arrival, thus spared mystified fumbling. Sumptuous L'Occitane potions, tactile linen, free wi-fi, cinema style TV, quality goodies in the pantry – think organic chai and boutique olive oil and wine- along with dog -treats and toys (some cerebral, some silly) spoil guests of all species.
To crank up the luxe, in- house yoga lessons, massages, spa treatments, and a private chef can be arranged.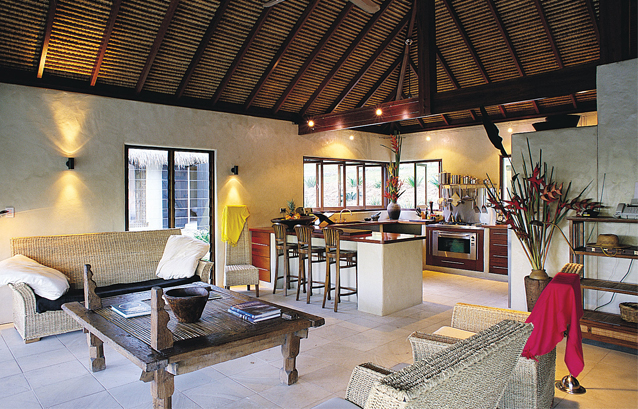 Suggestive of some of that island's best villas, Bali Hai is a sanctuary consisting of distinct pavilions, open on three sides to coax the breeze and Garden of Eden views.
Soothing, sensual details abound. The bathrooms, a fantasy of deep, sunken bathtubs, vast vanity space and open- to- the- heavens nooks, especially on a star-spangled night, allude to Asia's top spas.  The limestone flooring is a barefoot delight. Touch – me timbers in the huge gourmet kitchen, along with western red cedar, turpentine and ylang ylang grass roofing throughout the homestead combine with traditionally rendered walls to create an earthy, yet uncluttered feel. Covered pathways and park- like grounds are laced by oversized ginger and halaconia flowers.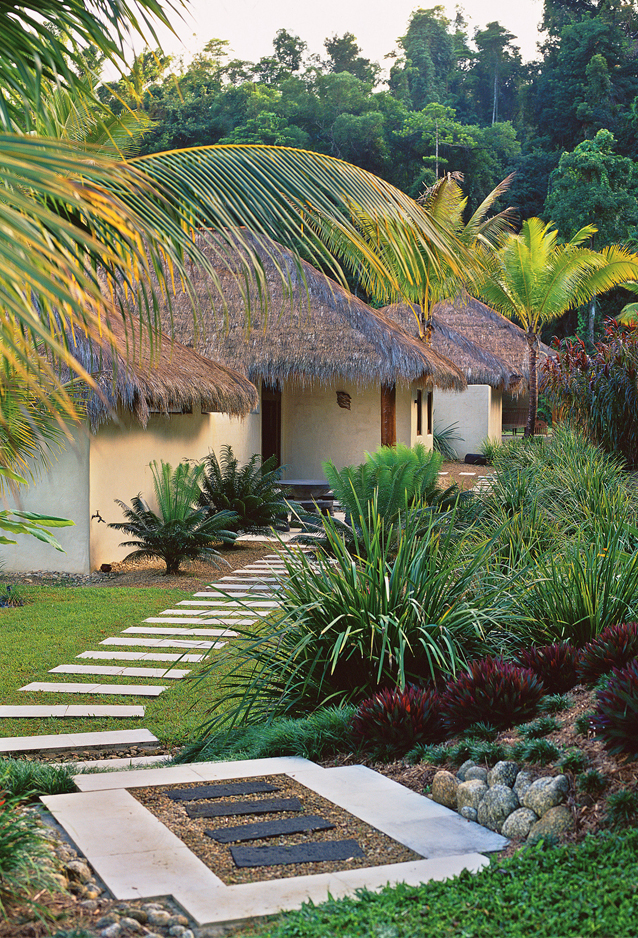 Thanks to thoughtful segmentation and spaciousness, Bali Hai lends itself ideally to celebrations. But then again, such seclusion is rare. Sometimes, it makes perfect sense to be selfish.
---