From its perch in Dover Heights, 'Budge Over Dover' overlooks the ocean at Bondi Beach. Having previously had an apartment in Bondi designed by YSG, the clients looked once more to the studio's characteristic celebration of whimsy and functionality when it came to designing their new house.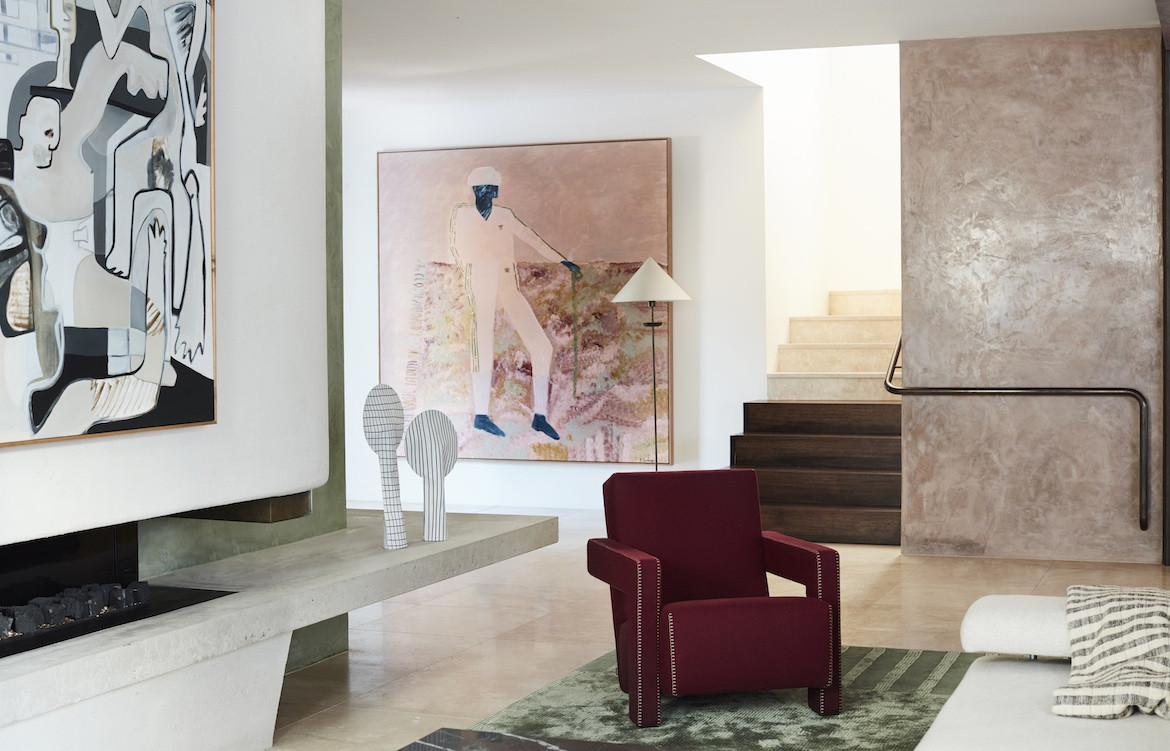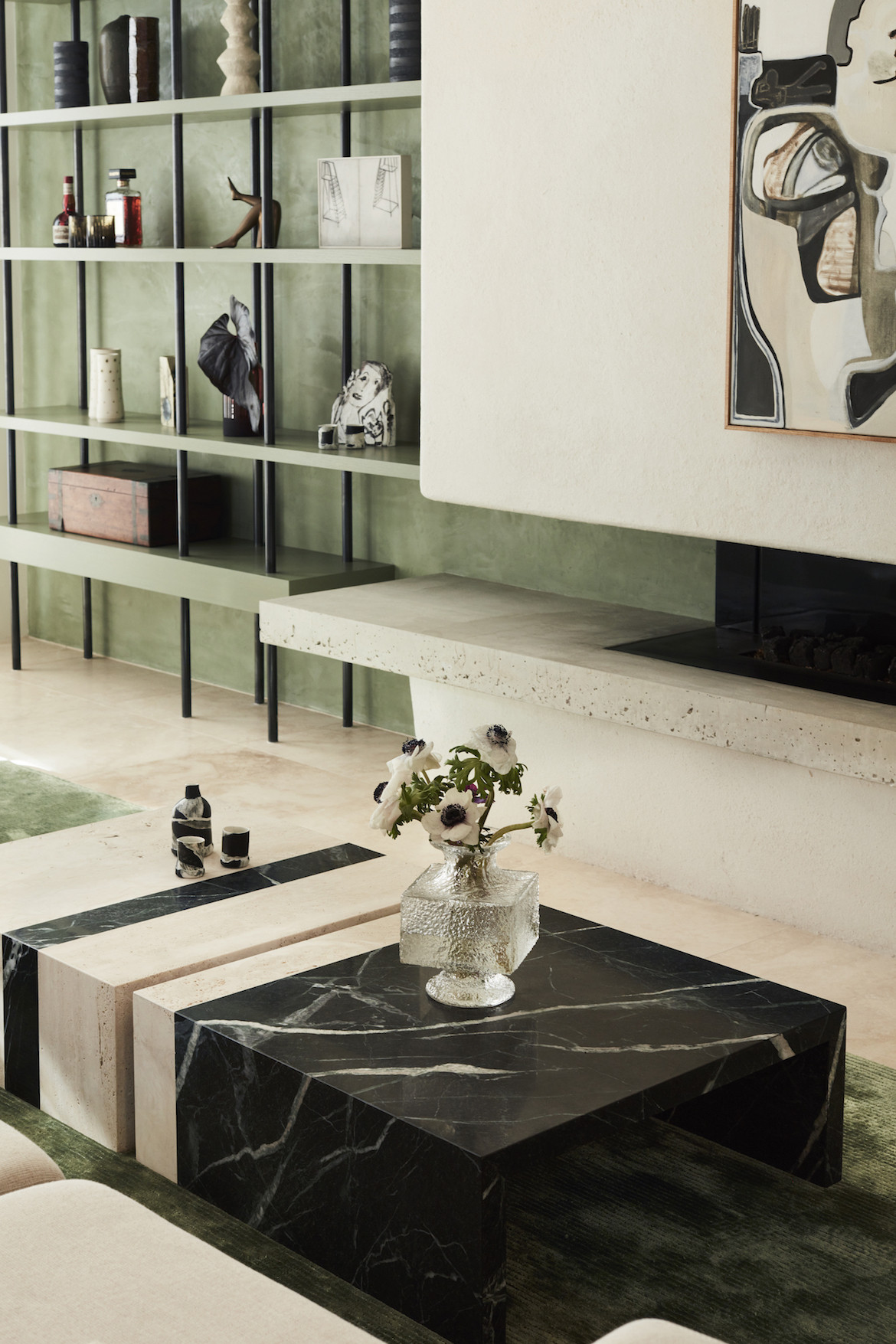 Originally a dark rabbit's warren of rooms with travertine floors, the clients were looking to open up the space, allowing direct view lines from the front door out to the pool area. Accordingly, YSG removed internal walls to create open and flowing living areas and the kitchen and living area roof was raised, allowing natural light to flow throughout.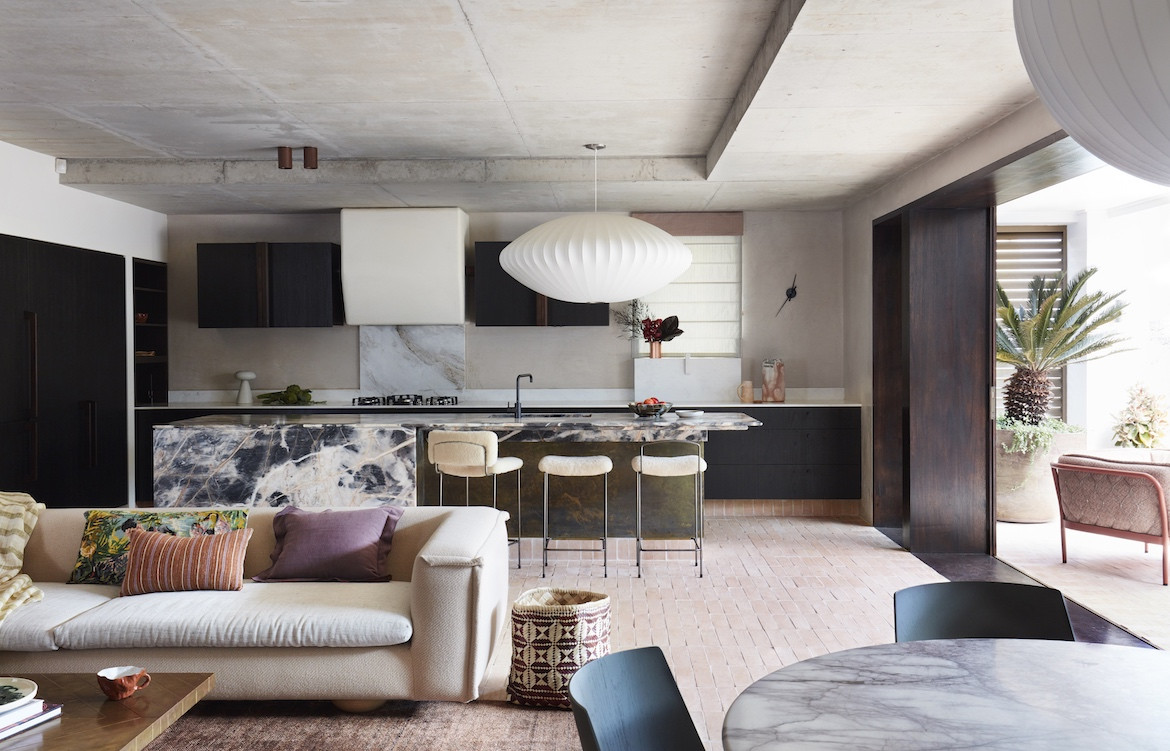 YSG replaced much of the travertine flooring with handmade matte terracotta tiles to bring character through undulating texture, complementing the small areas of retained travertine. Subtle curves in the arched doorway, cabinet handles, and built-in bench seat, along with the cushioned tactility of the sofa and bench seats soften the harder elements of the kitchen and living areas' polished marble and aged brass island bench.
"The home appears larger with raised ceilings, internal walls removal, re-modelled outdoor entertaining 'rooms' and the introduction of floating joinery particularly within the bathrooms and kitchen, imbuing a sense of lightness despite the luxe nature of the stone varieties," says YSG director Yasmine Ghoniem.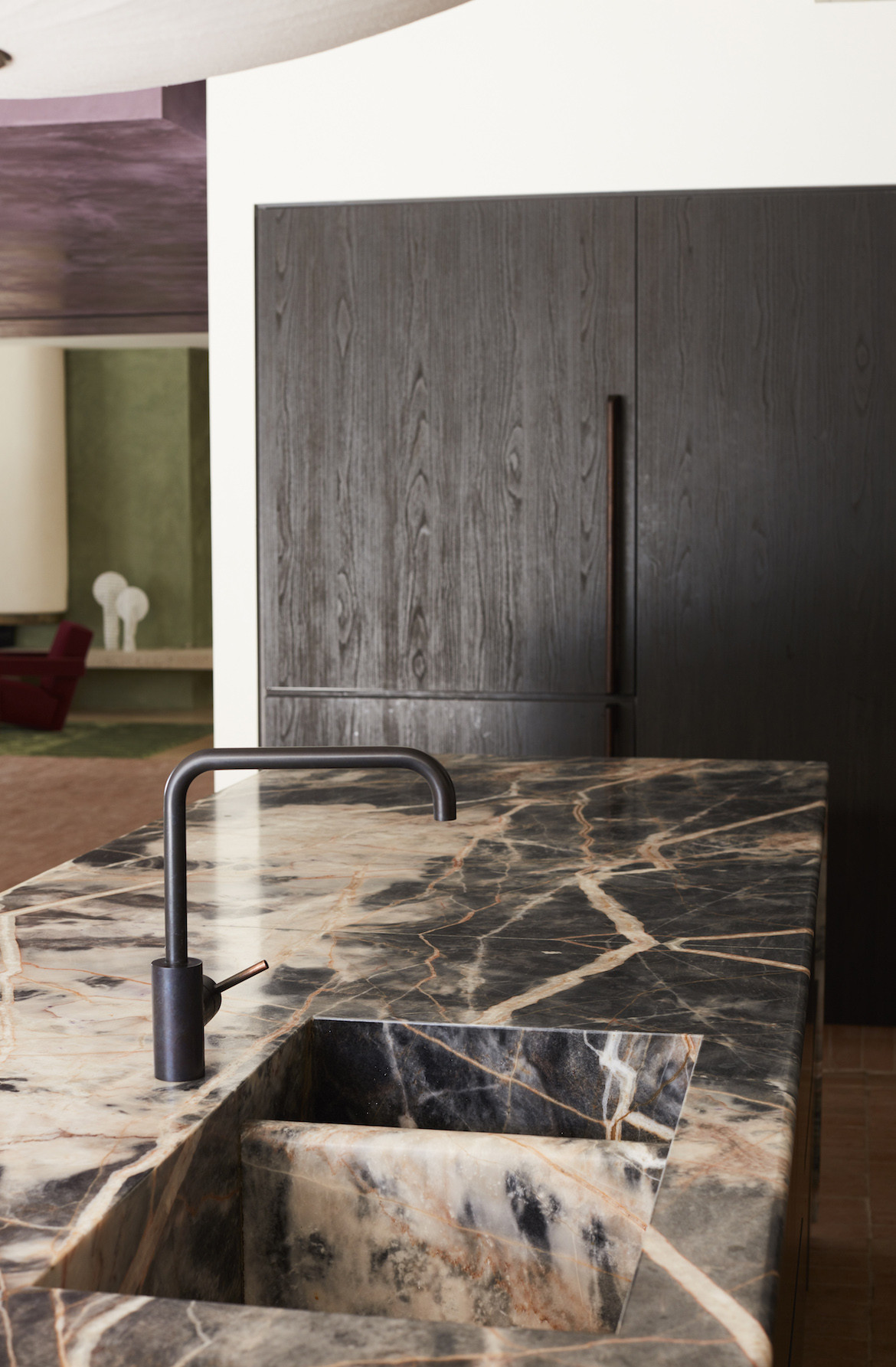 The client also looked to enhance the connection between the internal living areas and the external, including the garden, where the pool was reduced in size so there was more space to use it as an outdoor entertainment area, the courtyard and the upstairs ocean view balconies.
Generous bi-fold doors connect the living and dining area to the outside. The kitchen and living area were levelled with the outside, where the terracotta tiles continue, allowing the entertaining space to flow continuously between indoor and out.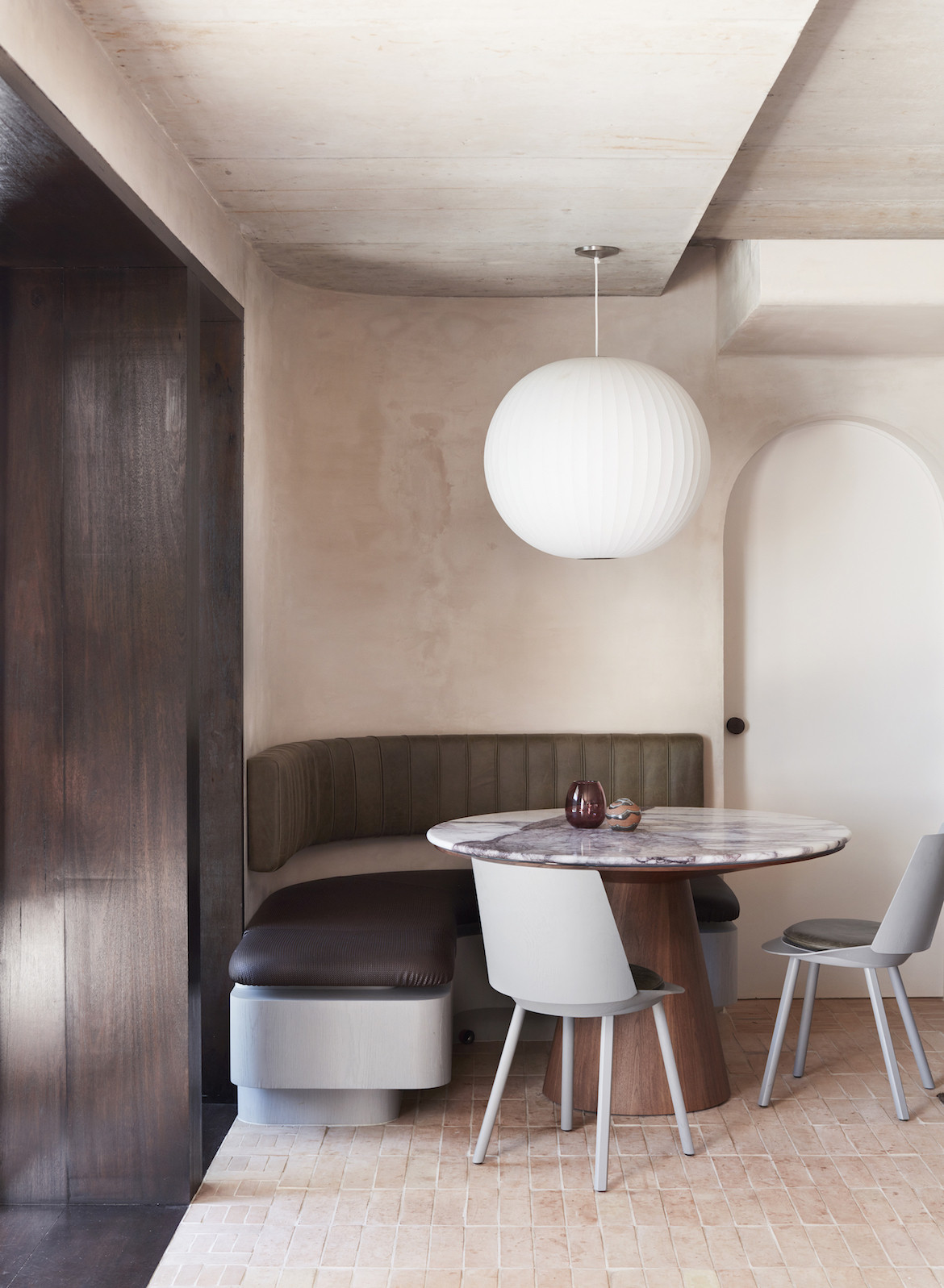 "The entire house is steeped in craftsmanship, with the indelible mark of artisans found on multiple hard surfaces, from the shimmering strokes of the sage and toffee Marmorino plaster walls plus blushing aubergine ceiling extending to the northern courtyard like an awning to its grainy finishes on the fireplace and the brusque caramel borders on the nursery walls," says Ghoniem.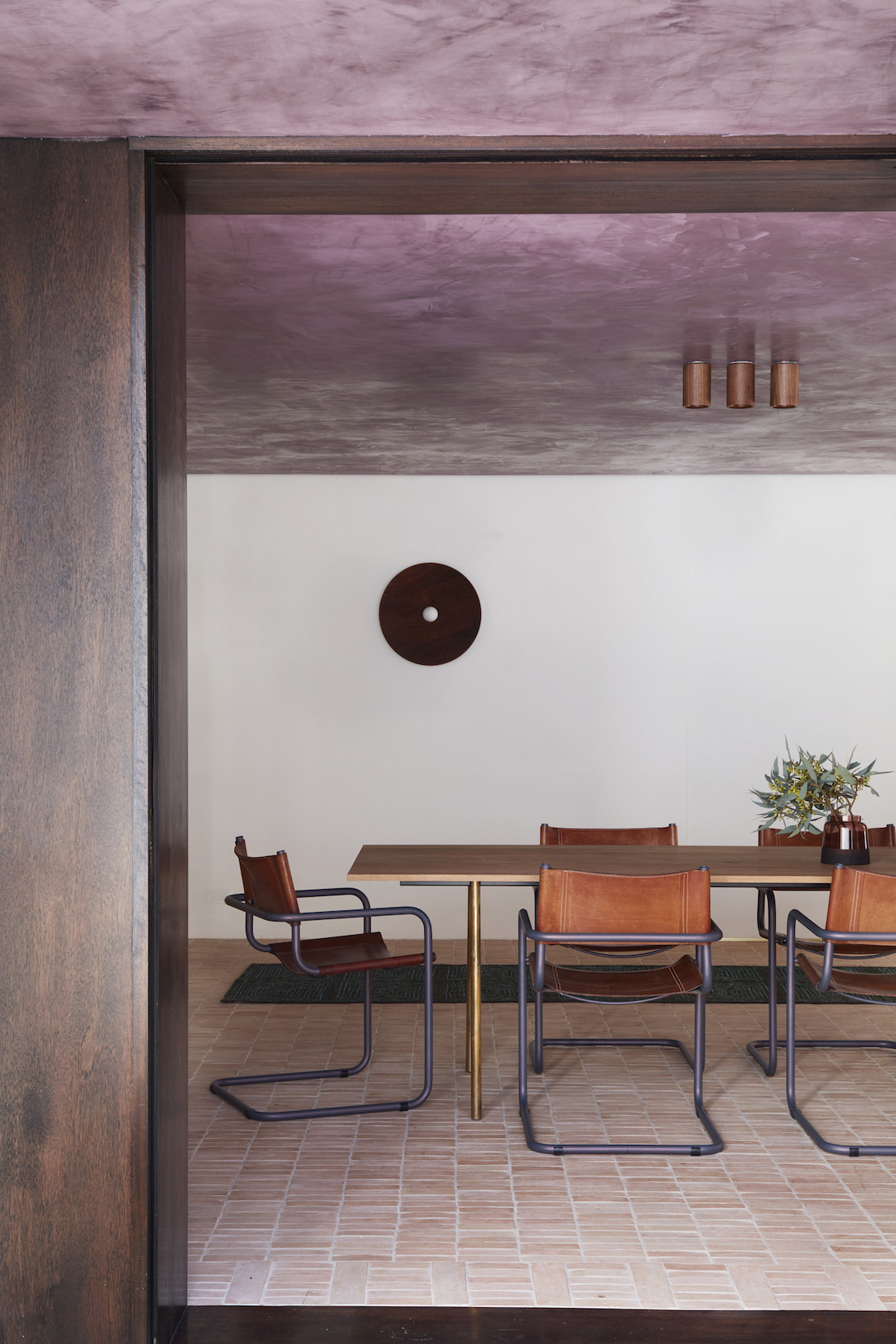 The craftsmanship through the house is evident in the diversity and refined mix of natural materials. Ten different types of stone throughout demonstrates this, including hewn sandstone plinths that anchor the open courtyard area, a custom coffee table in the lounge and bathroom vanity features.
The project was one of the first that allowed YSG to illustrate what the studio could achieve on a larger scale.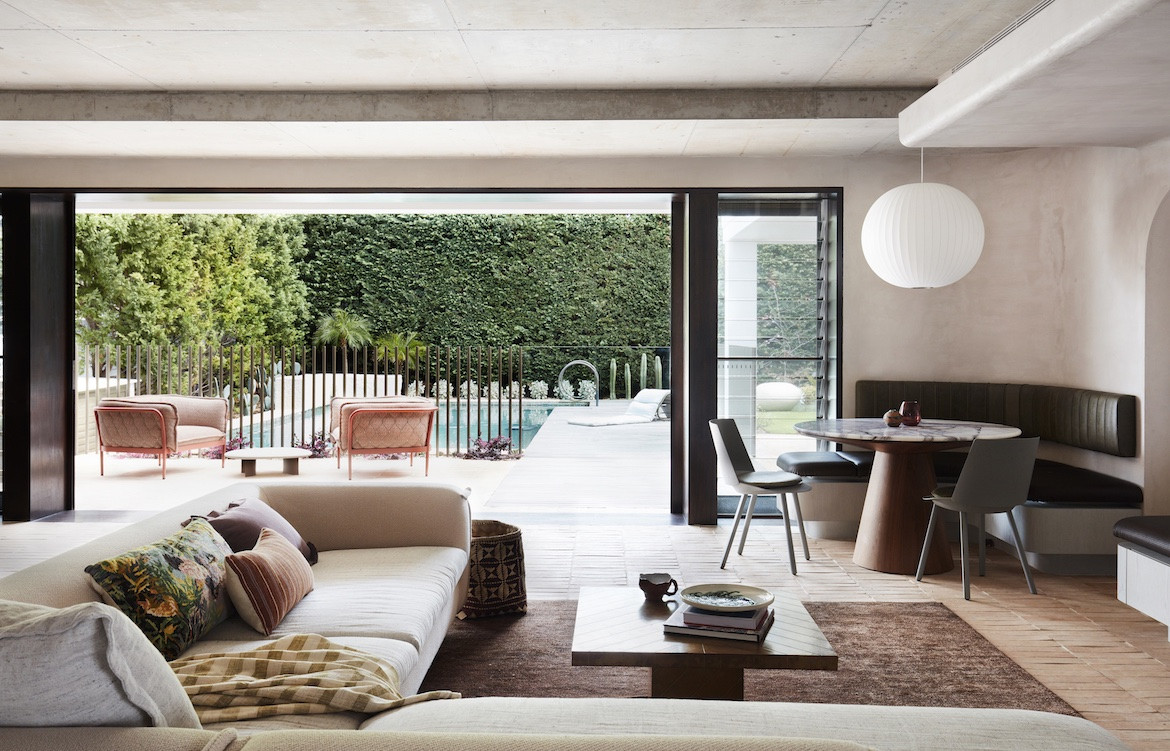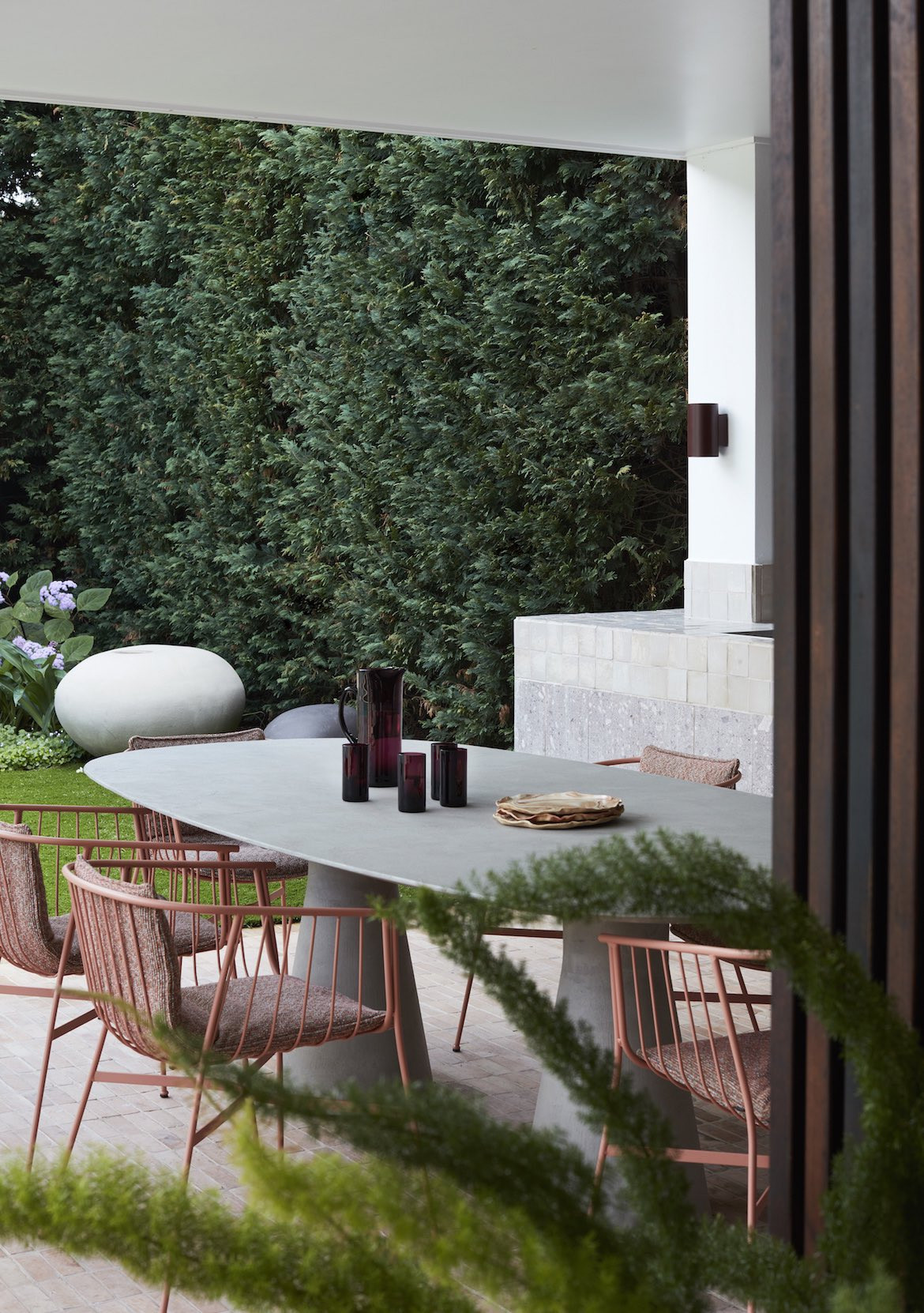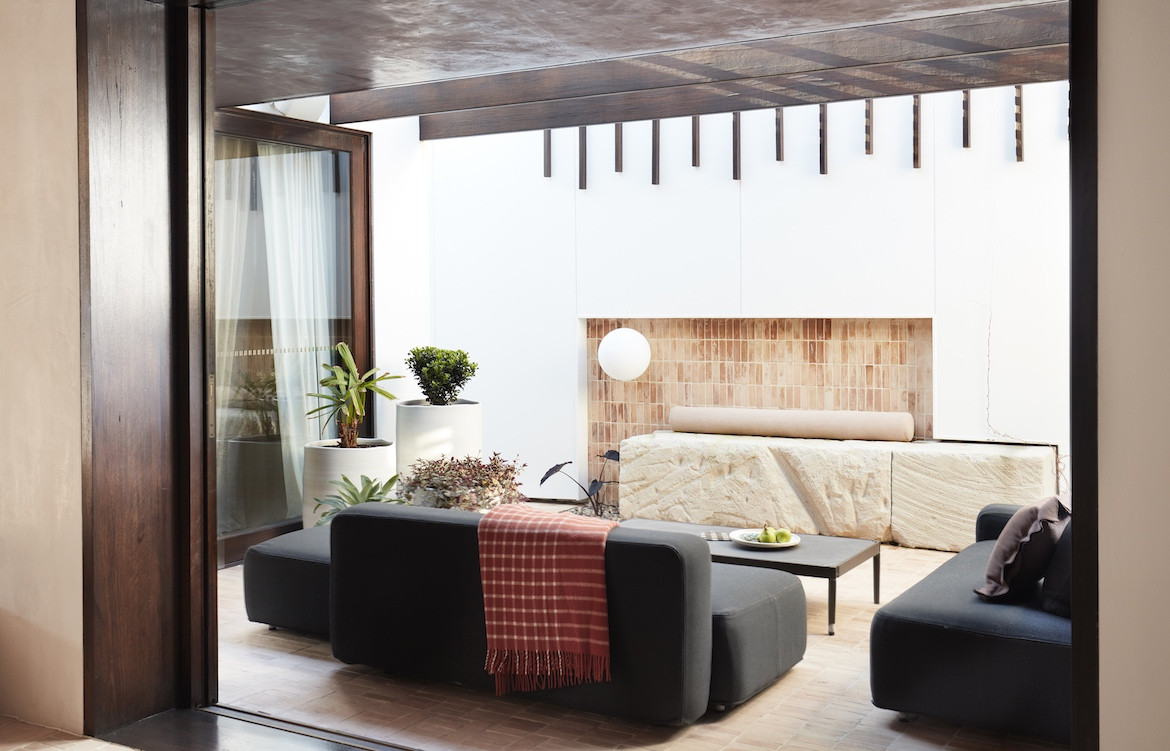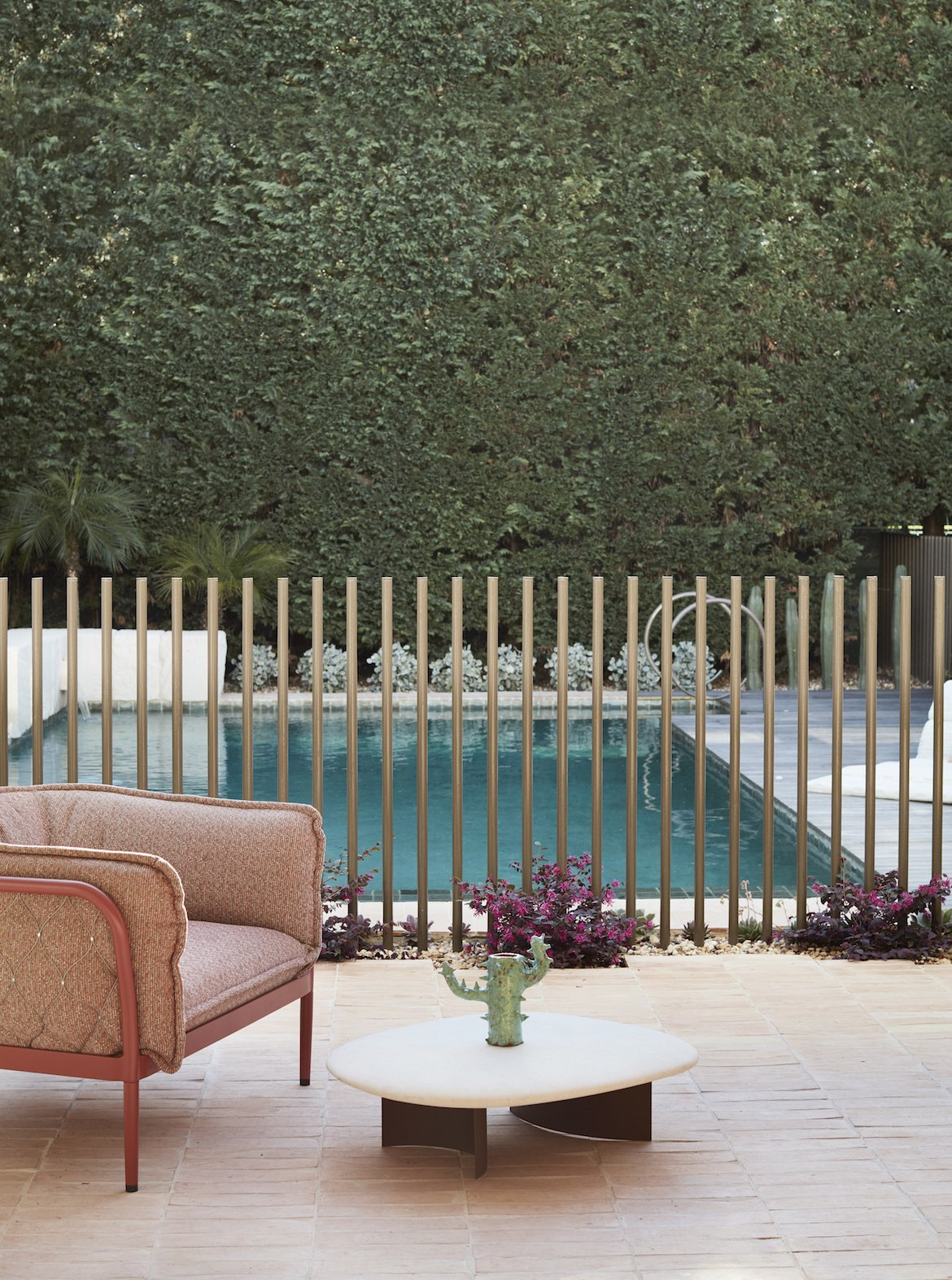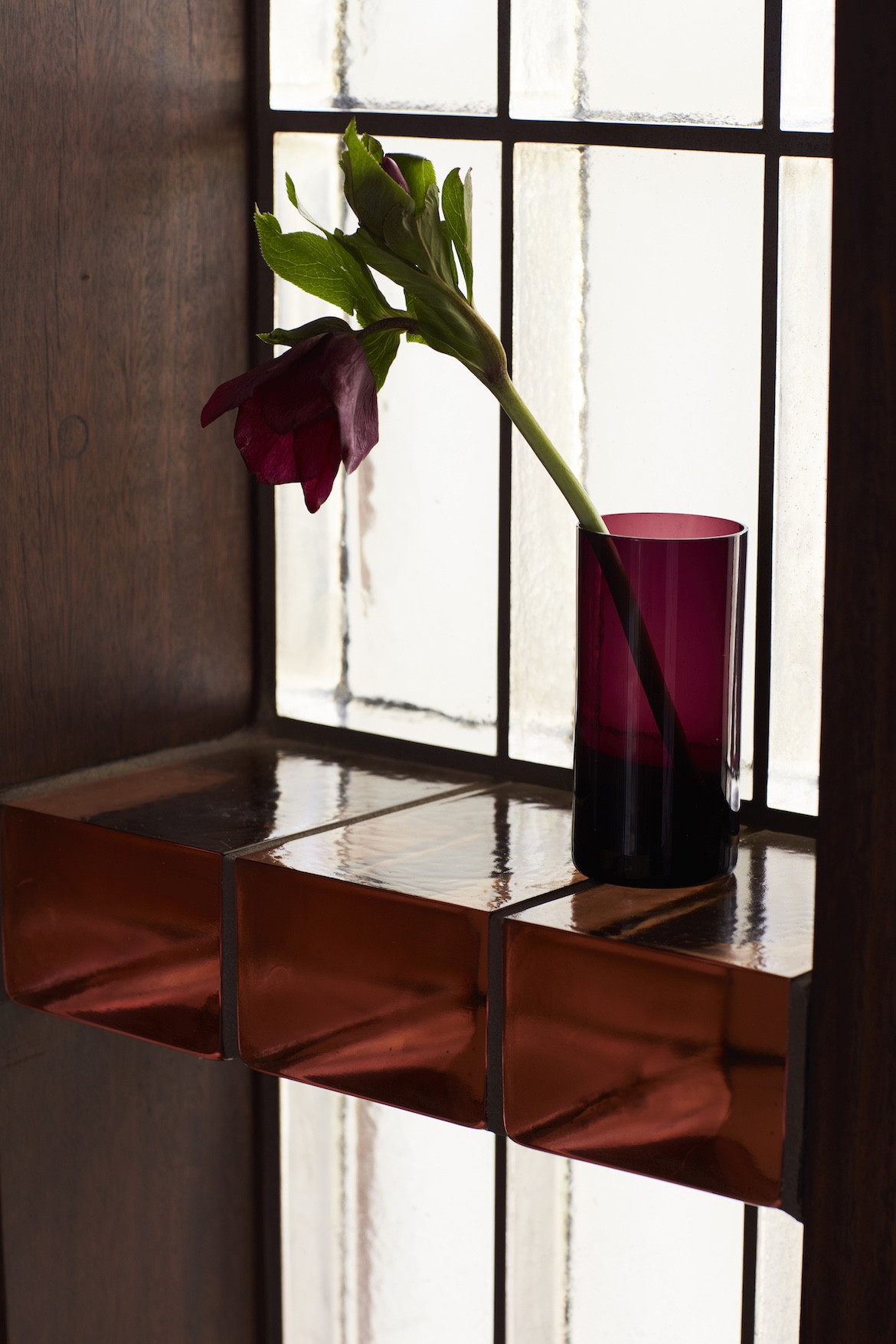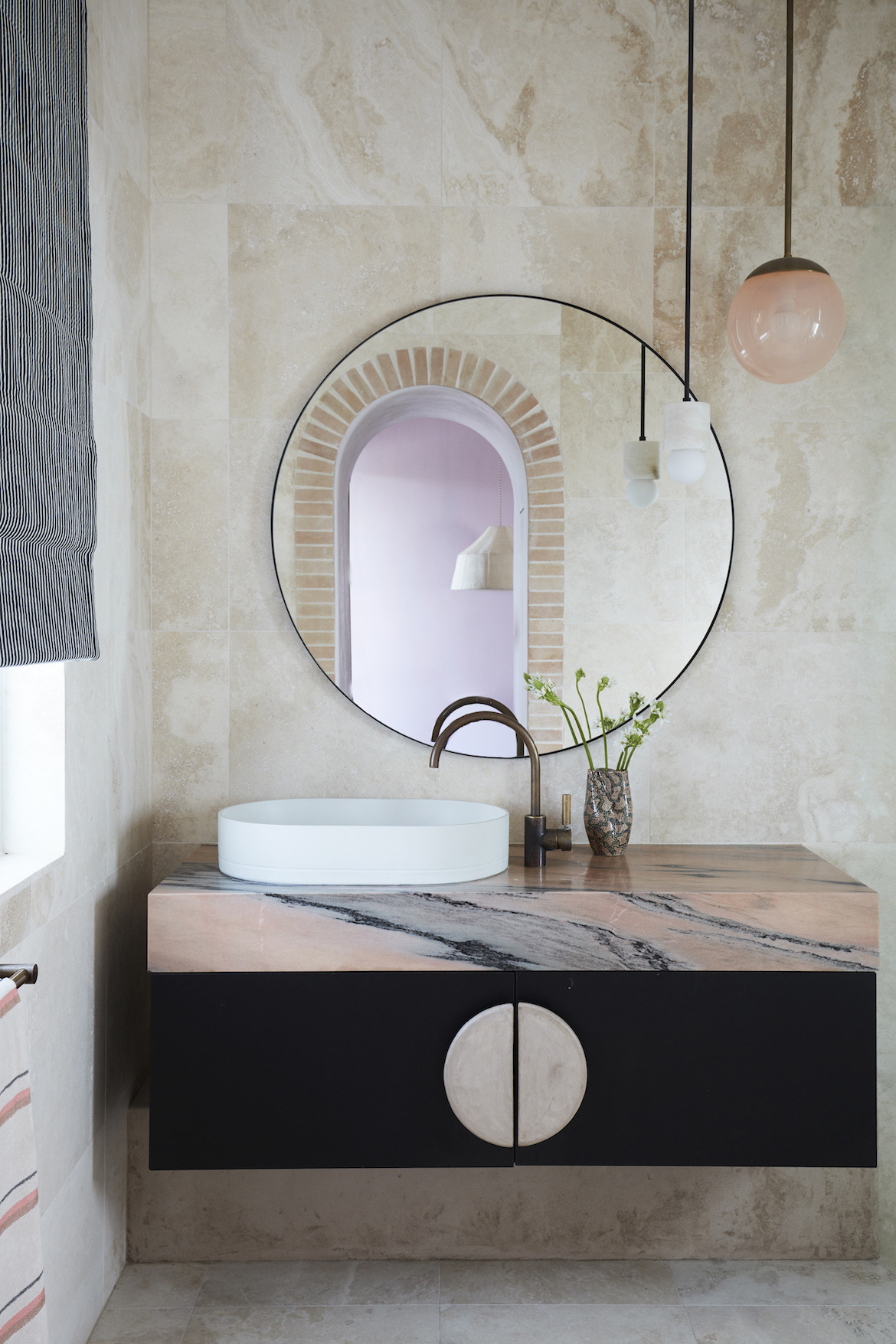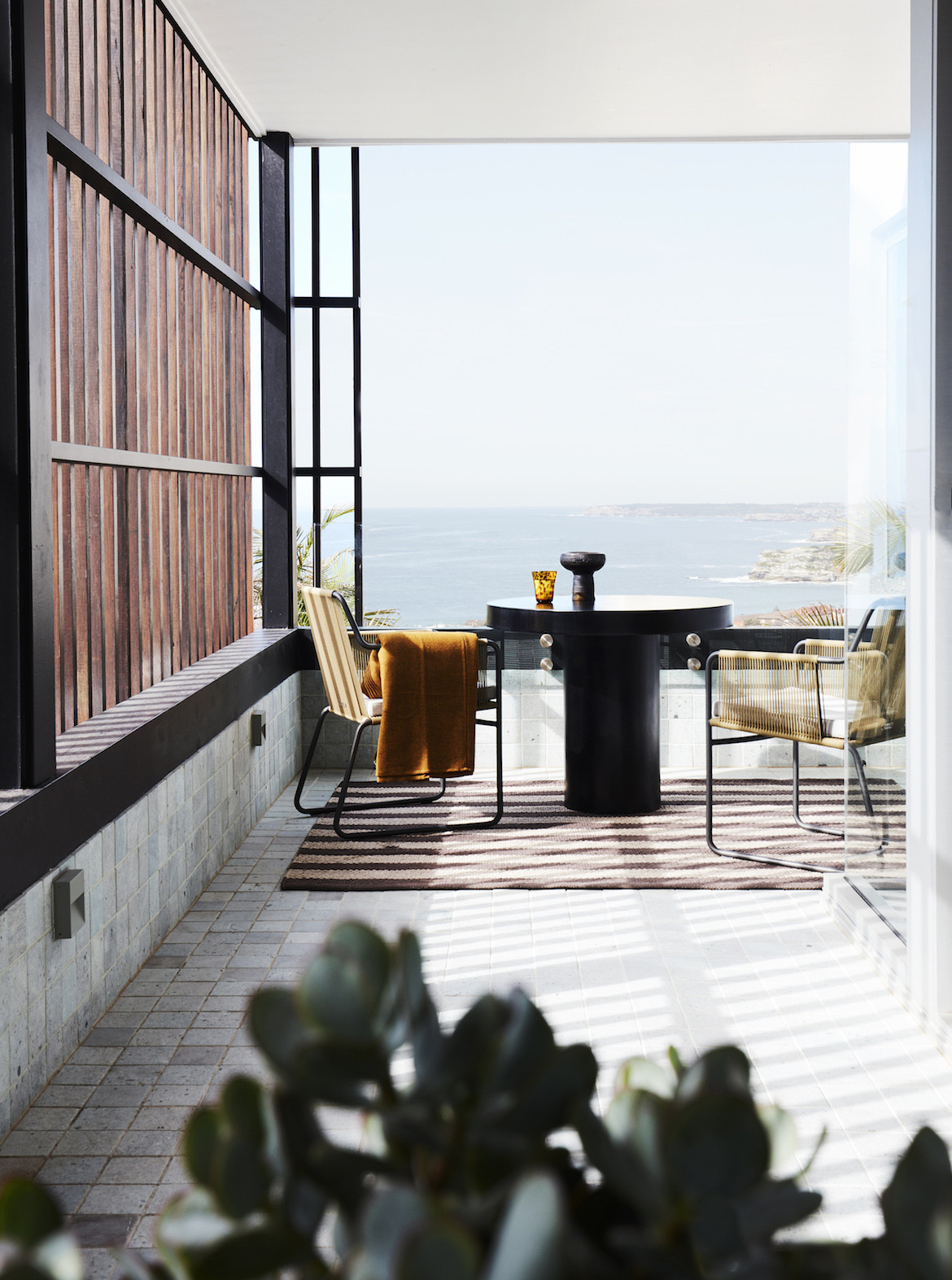 Project Details
Architecture and design — YSG
Construction — Promena Projects/Joseph Gordon
Photography — Prue Ruscoe
Enjoy this? You might also like Quirky Meets Calm at Sarah Ellison x Three Rooms Sydney.
---