The classic Queenslander is one of the most distinctive and recognisable architecture styles in Australia. Originally designed and built for the warm subtropical climate, it has become part of the vernacular of the Sunshine State. Dover House comprises a classic Queenslander with a modern concrete addition that reflects Shaun Lockyer Architects' approach to architecture, described as "subtropical-inspired regional modernism." While the traditional architectural tropes have evolved, the contemporary vernacular is still very much influenced by regional conditions such as climate, environment, lifestyle and resources.
The clients tasked the Brisbane-based architecture practice with creating a warm, contemporary home that retained the character of the original house and provided for outdoor living and the needs of a young family. The design concept fused the Queenslander with a concrete outdoor room to serve as the centre of family life and that opens to the rear lawn with a pool, cricket pitch and basketball/handball court. The existing cottage remains on the upper level at the front of house, with the addition extending below and to the sides and rear. "We wanted to celebrate the portion of retained character so that the cottage remained the hero from the street," says Shaun Lockyer.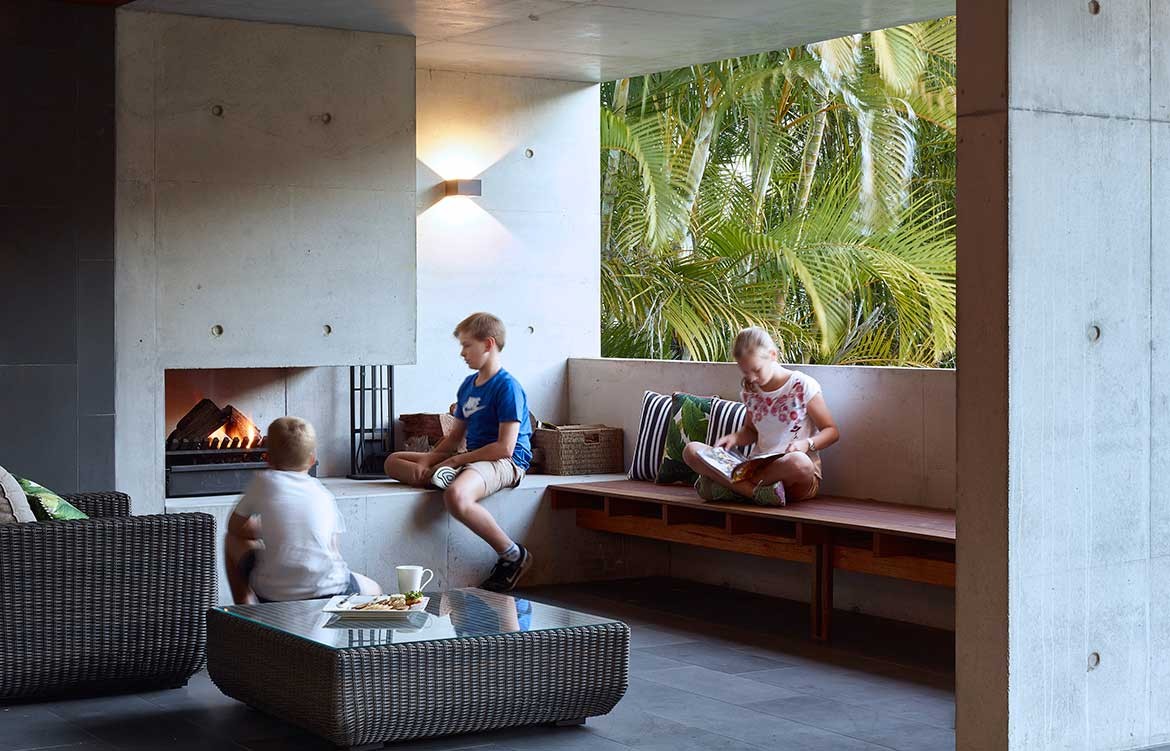 While Dover House clearly expresses the old and the new in forms and materials, the overall look and feel is consistent and cohesive. The two forms fuse in the extruded vaulted roof that extends over the indoor and outdoor dining tables, and an eclectic mix of materials continue the narrative of the original Queenslander. Traditional timber and tin is used where it relates to the existing cottage, and concrete grounds the rear of the home, with an outdoor curtain adding a sense of softness. "Spotted gum hardwood continues through new and old and presents as a heavily crafted home. Encaustic tiles in the bathrooms and kitchen offer a playful acknowledgement to both history and current trend," Shaun describes.
Responding to the climate, deep eaves, screens and outdoor curtains control light, heat and ventilation to the east and west, while the north side is designed to absorb as much sun as possible. Louvre windows, skylights and large sliding doors also leverage light and breezes to enhance the comfort and efficiency of the house. "Great architecture needs to be absolutely robust in the way it functions and is used, and then we find the most poetic way of executing it," says Shaun.
Indeed, designed for contemporary living, outdoor lifestyles and the local climate, Dover House by Shaun Lockyer Architects represents a contemporary evolution of Queensland's vernacular architecture, or what can certainly be described as subtropical-inspired regional modernism.
Shaun Lockyer Architects
lockyerarchitects.com.au
Photography by Scott Burrows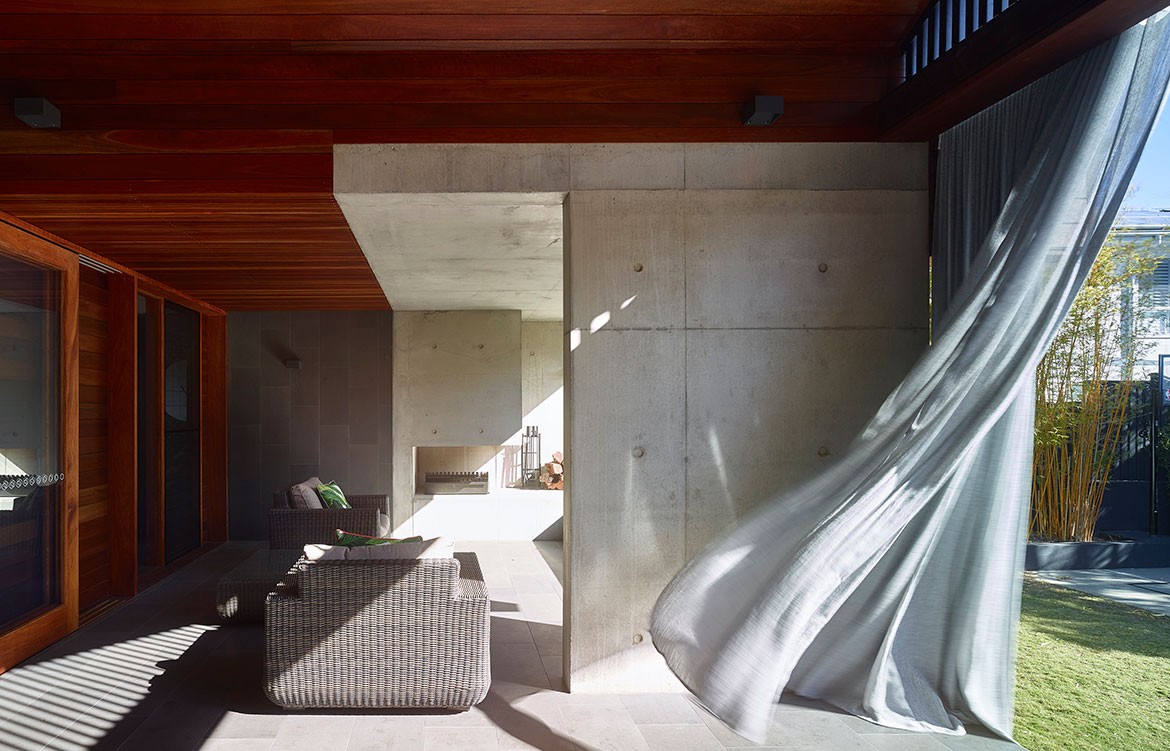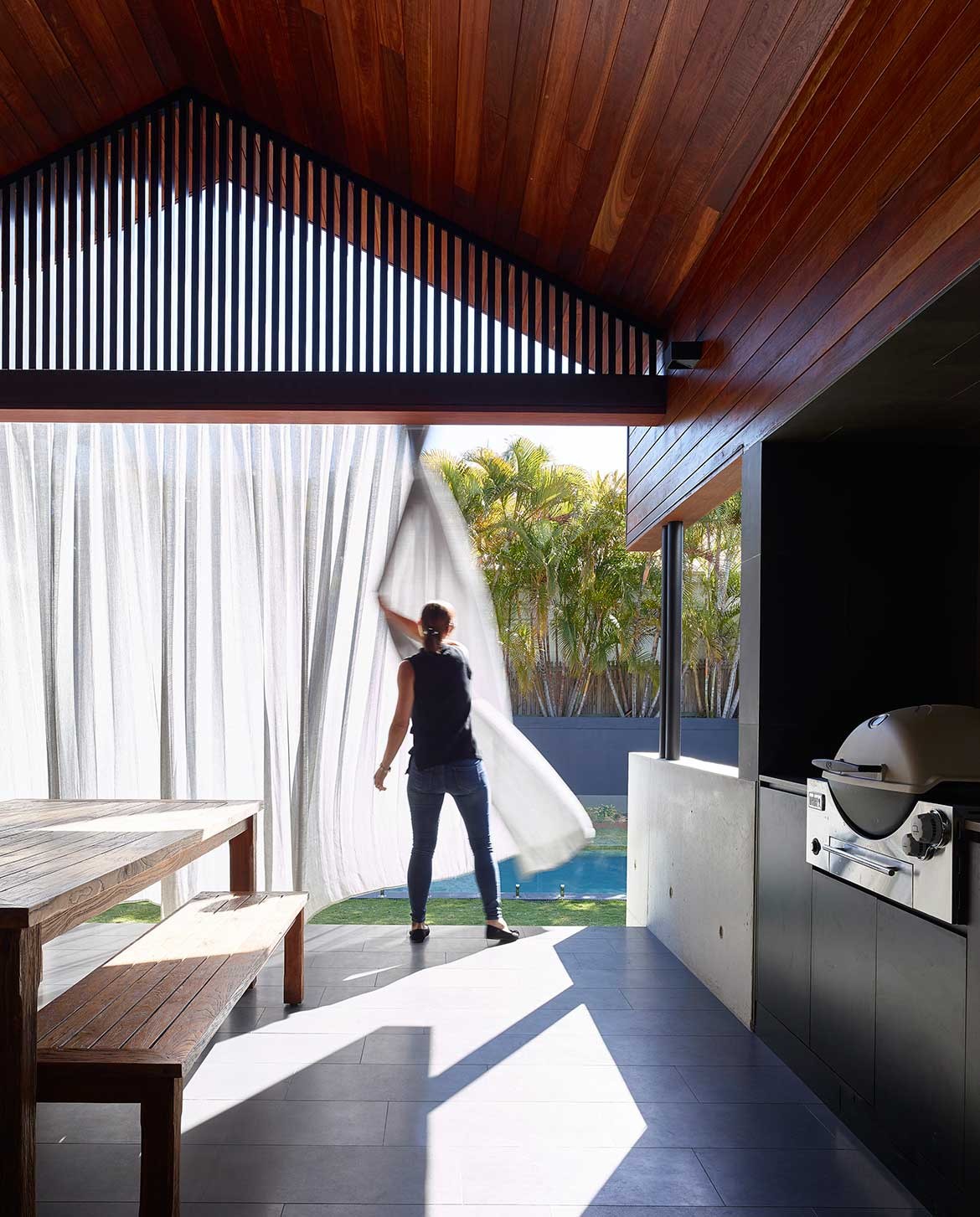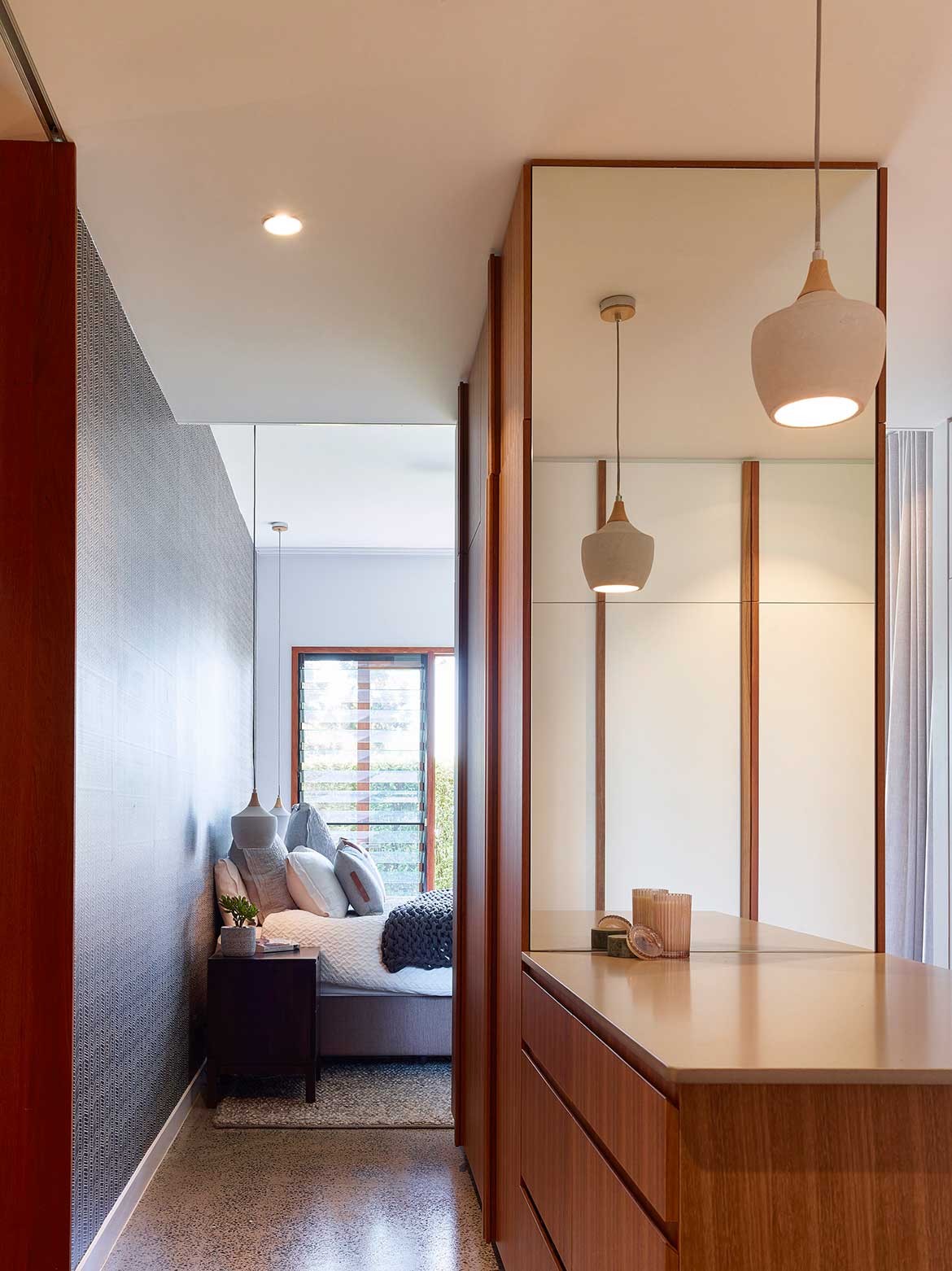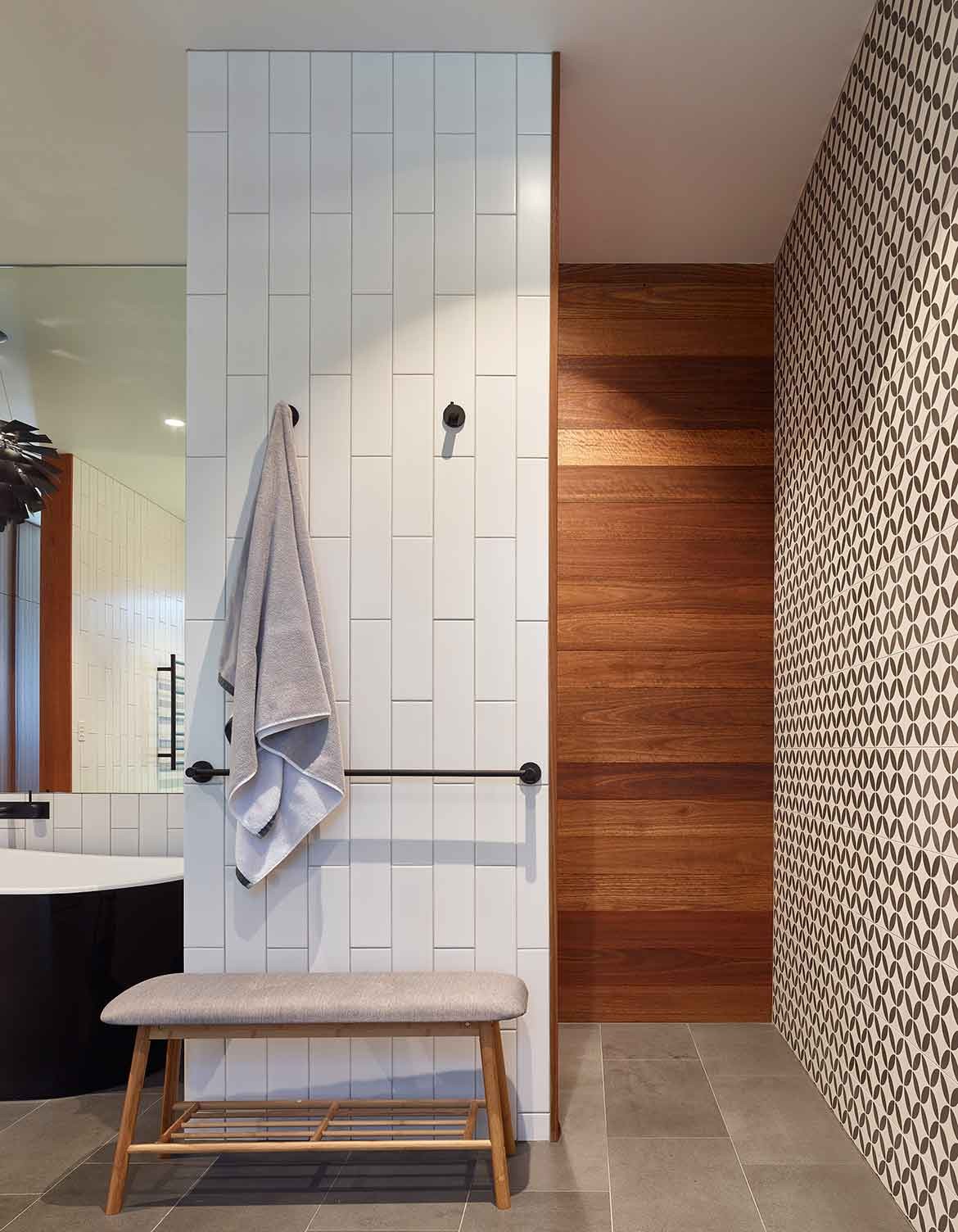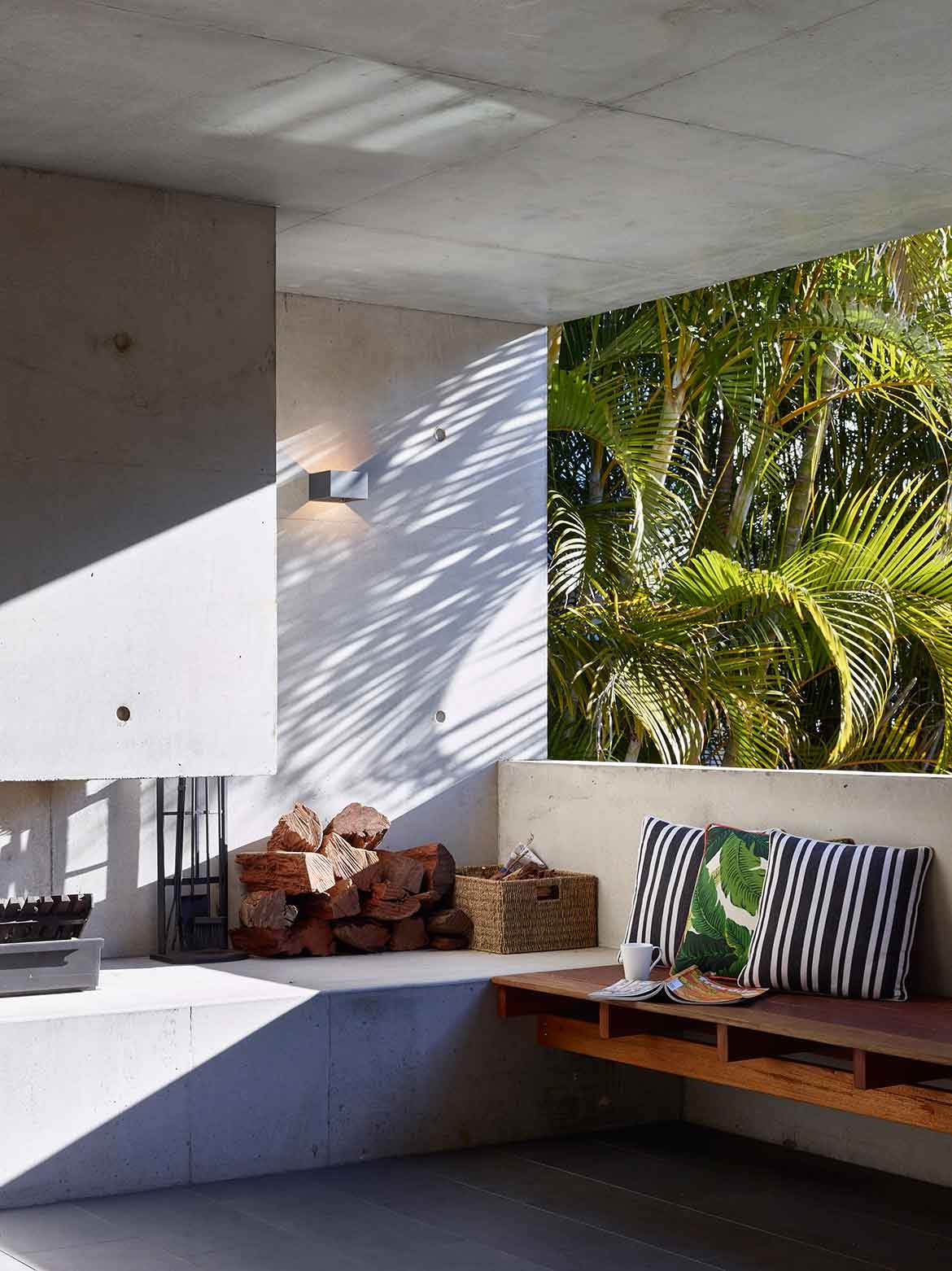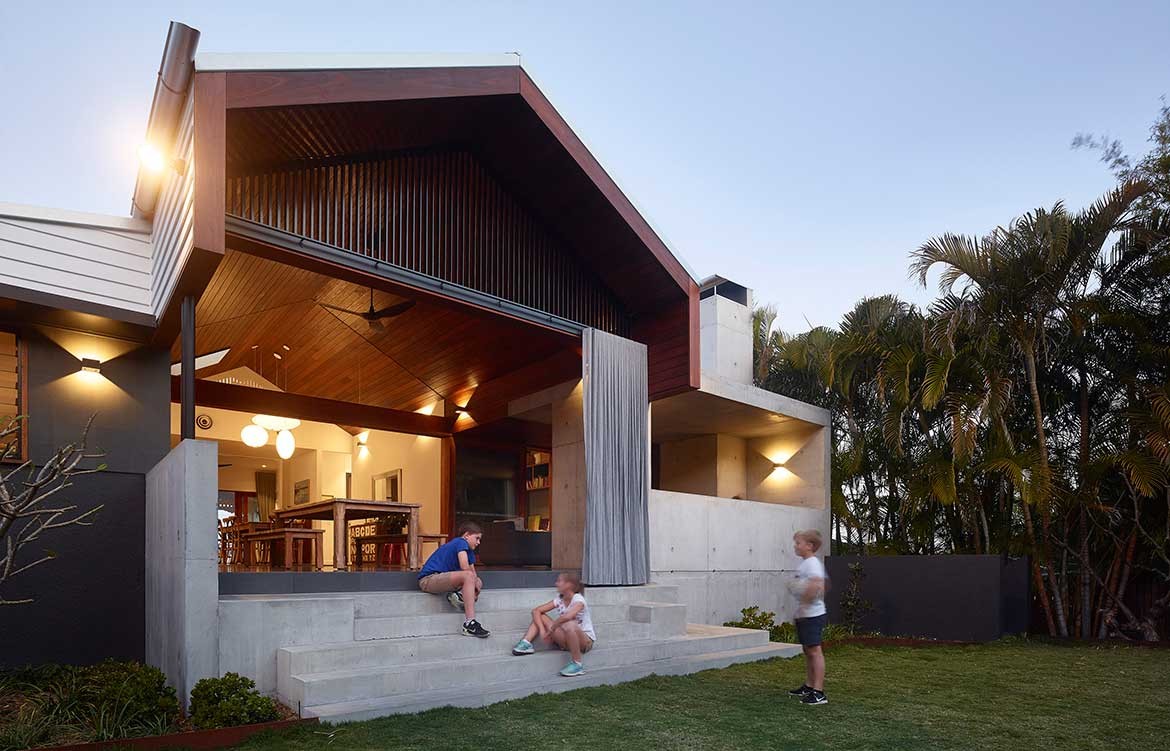 Tags: Dover House, Home Architecture, House Architecture, rebecca gross, Residential Architecture, Scott Burrows, Shaun Lockyer
---