While Auckland Council is busy re-designing its sprawling suburban network into a more compact and linked city, local architects and home owners are starting to explore what effect this might have on house design. In the brief for their Herne Bay house, owners Denise Brown and Paul Vujcich said: "no garage". It is the first house I have visited that makes such a strong stance, despite there being plenty of space for one, and the benefits displayed to house, site and street are very compelling.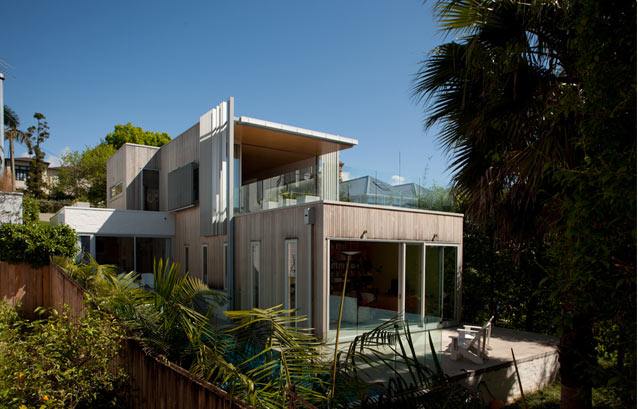 "We lived in the original house for over ten years without a garage, and I've never seen a garage that looks as nice as a house from the street," explains Paul. "A car is just a car. I couldn't care less if they sit out there on their own." Work and school commitments mean they can't dispense with the need for cars entirely, but on weekends they walk or use a scooter for short local trips.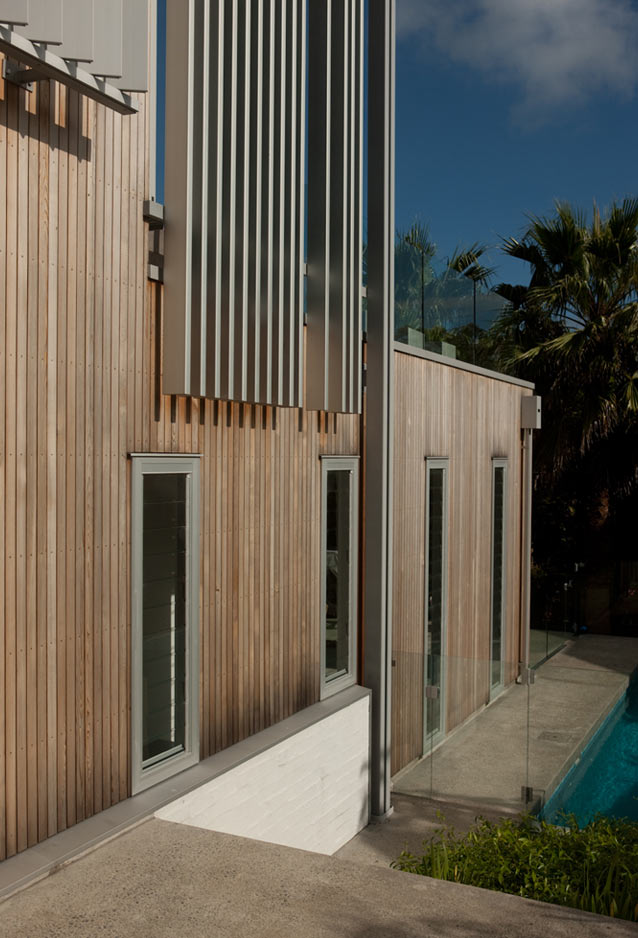 By dispensing with a garage, they have freed up valuable land area for other uses, and enjoy an open street frontage. Other than a small parking platform for scooters, the front yard is fully planted with a simple timber bridge leading to the glass-veiled entrance. "The context is not suburban, but it's not totally urban either," says architect, Andrea Bell. "We responded to this by avoiding a fence around the edge of the site in order to create a more urban feeling and sense of generosity."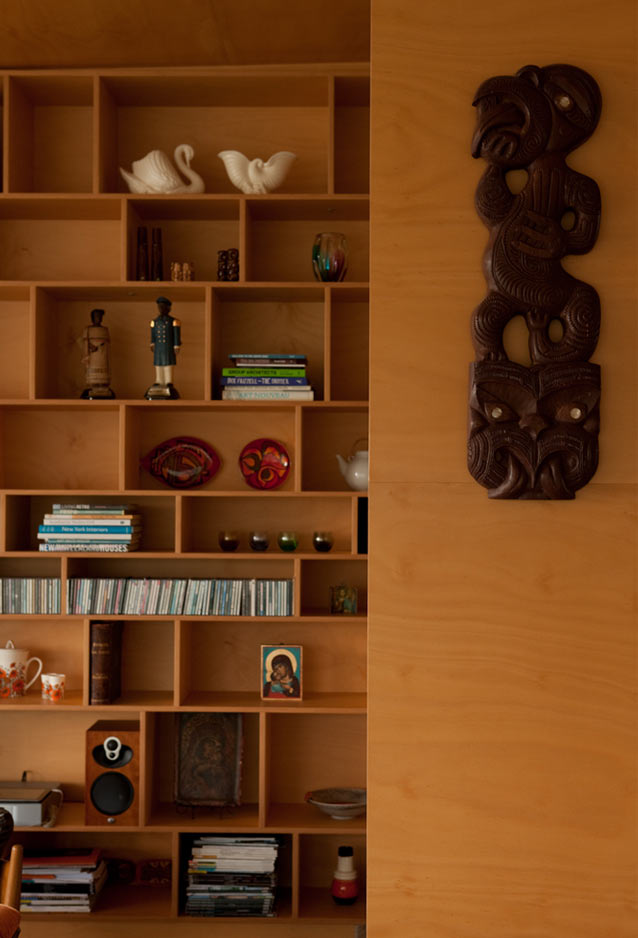 Read the rest of the article in this months Habitus magazine, available March 28.
---