The Sydney dwelling sits shoulder to shoulder with neighbouring apartment buildings, which presented a unique opportunity for the renovating designers Luigi Rosselli Architects. Ultimately, the design saw two separate homes transformed into a four-storey block, complete with basement car park, cellar, ground floor garden apartment, and two-storey penthouse.
The original design of the townhouses was largely retained, with just forty-percent of the existing structure demolished – mainly the dysfunctional rooms at the back of the property – which left space for the design and construction of a contemporary four-storey structure that is generous in internal space while still being economical in external design.
The front of the property retains its original Queen Anne leadlight windows, liver toned brickwork and timber shingles so as preserve the building's aesthetic marriage with the existing street style. This allows the reveal of the refined front rooms of the apartments' modernist open living spaces and generous terraces to stand a visually arresting and striking juxtaposition of styles.
The duality of this design is reflected the personalities of the residents too – urbane and modern, yet loaded with old world culture and family history, passionate about modern art, architecture and urban living.
Every millimetre of space in the duplex been carefully planned to condense the content of a large house, into an inner city pad. A careful blend between storage options and elegance in interiors was considered throughout the design, as exemplified by a library and study area with room for a comfortable armchair tucked beside the Jacobs Ladder stair. This space climbs to a glazed roof hatch and a landscaped roof terrace; a perfect spot to indulge in city skyline views or a dip in the spa pool.
Luigi Rosselli Architects
luigirosselli.com
Words by Andrew McDonald
Photography by Justin Alexander / Edward Birch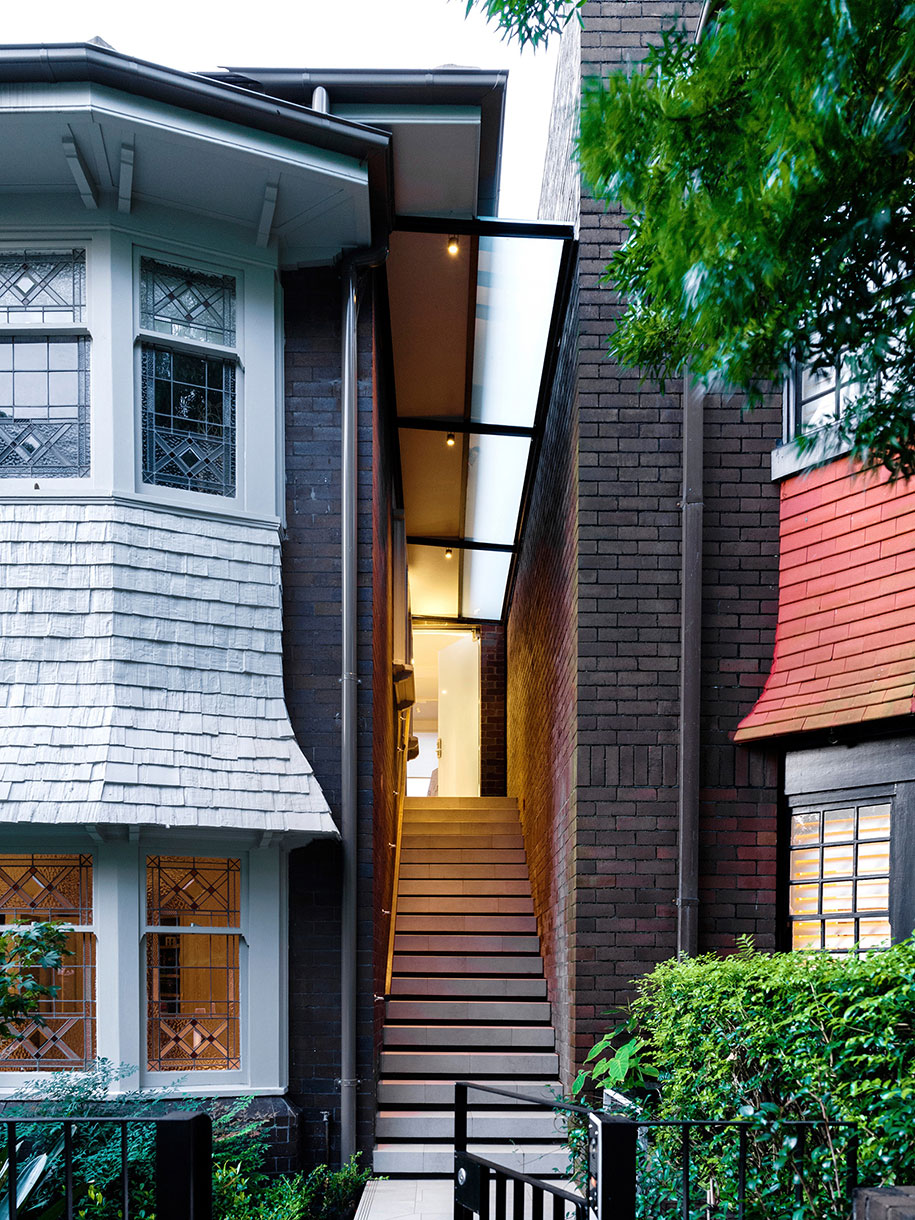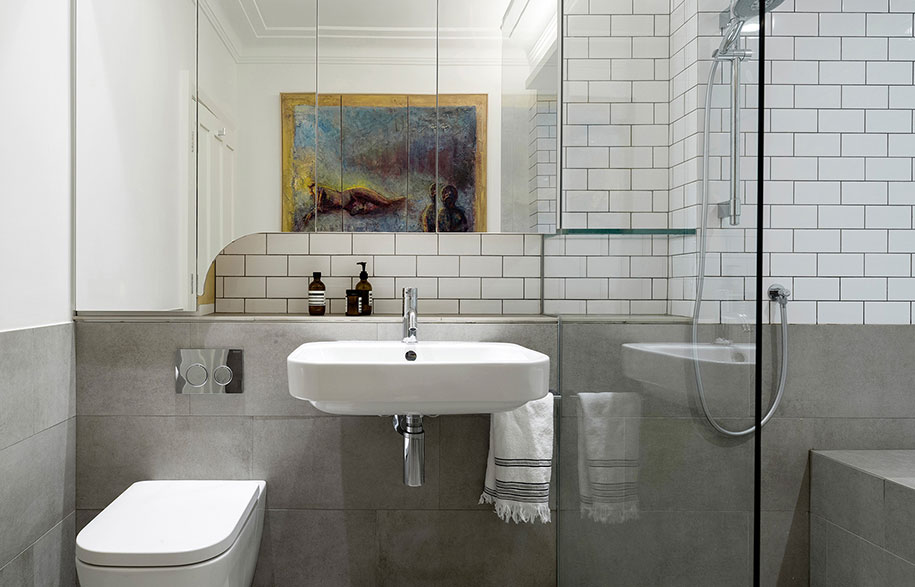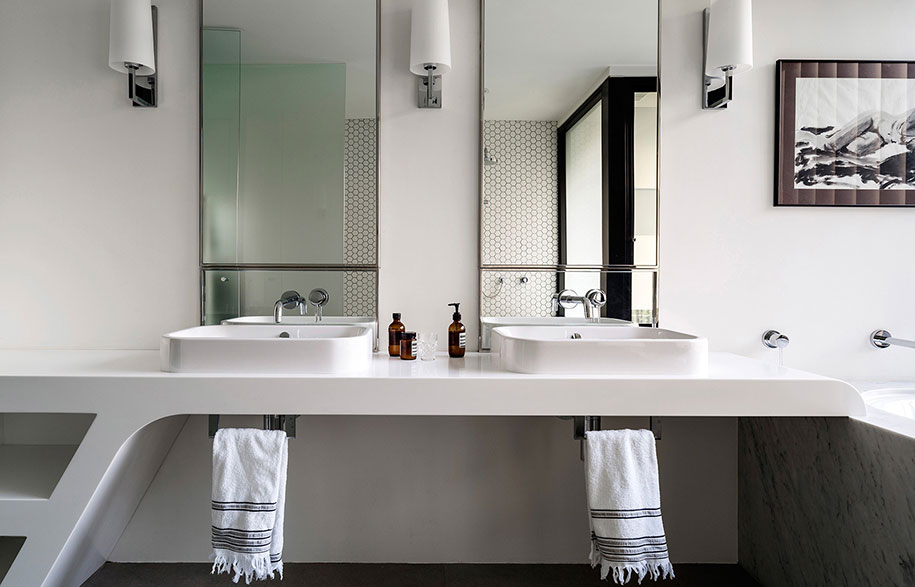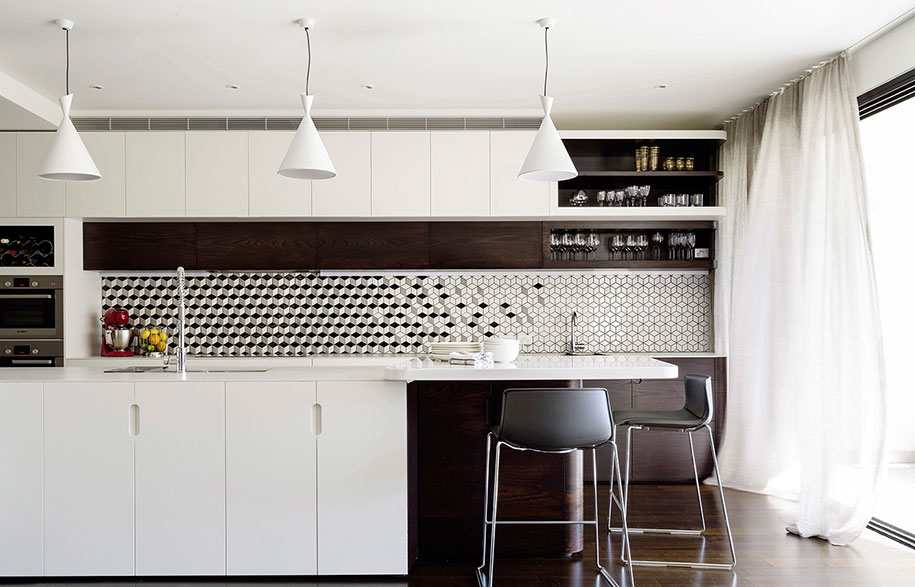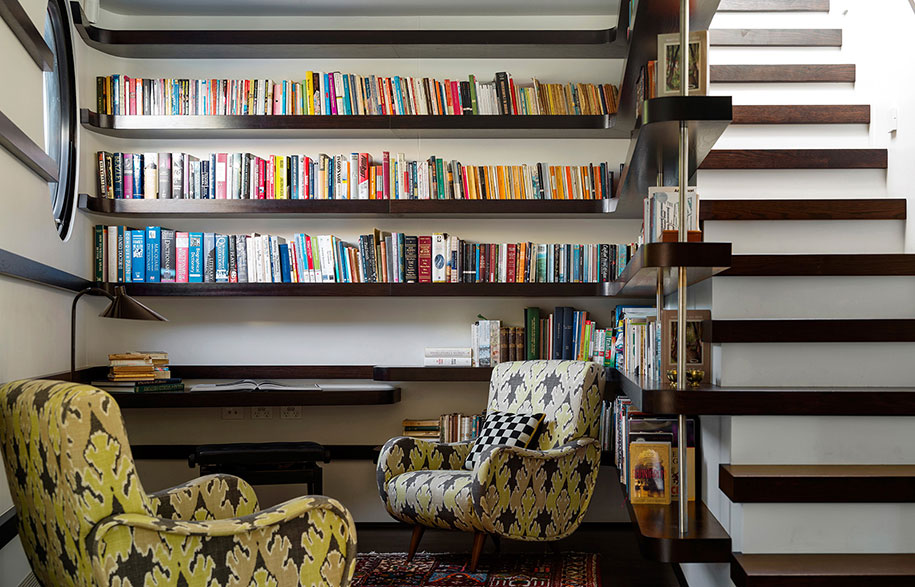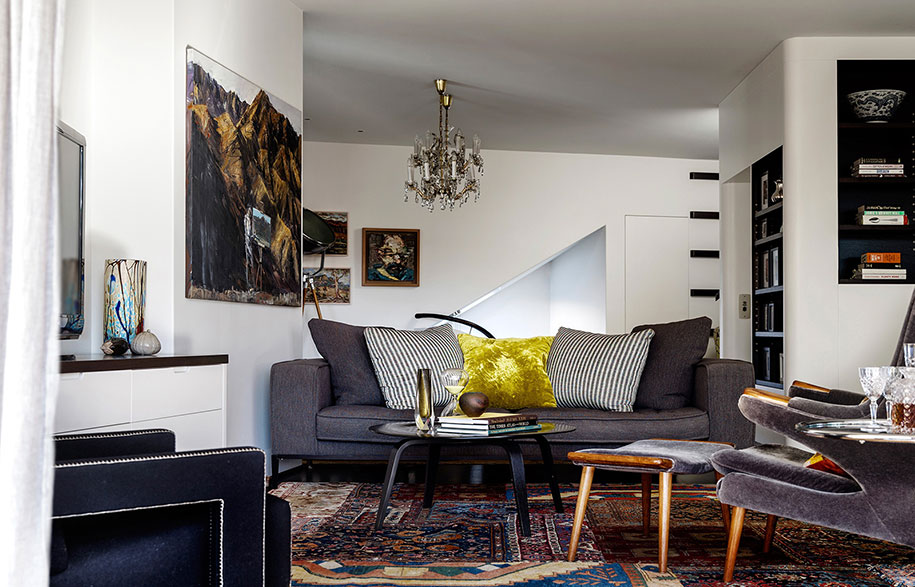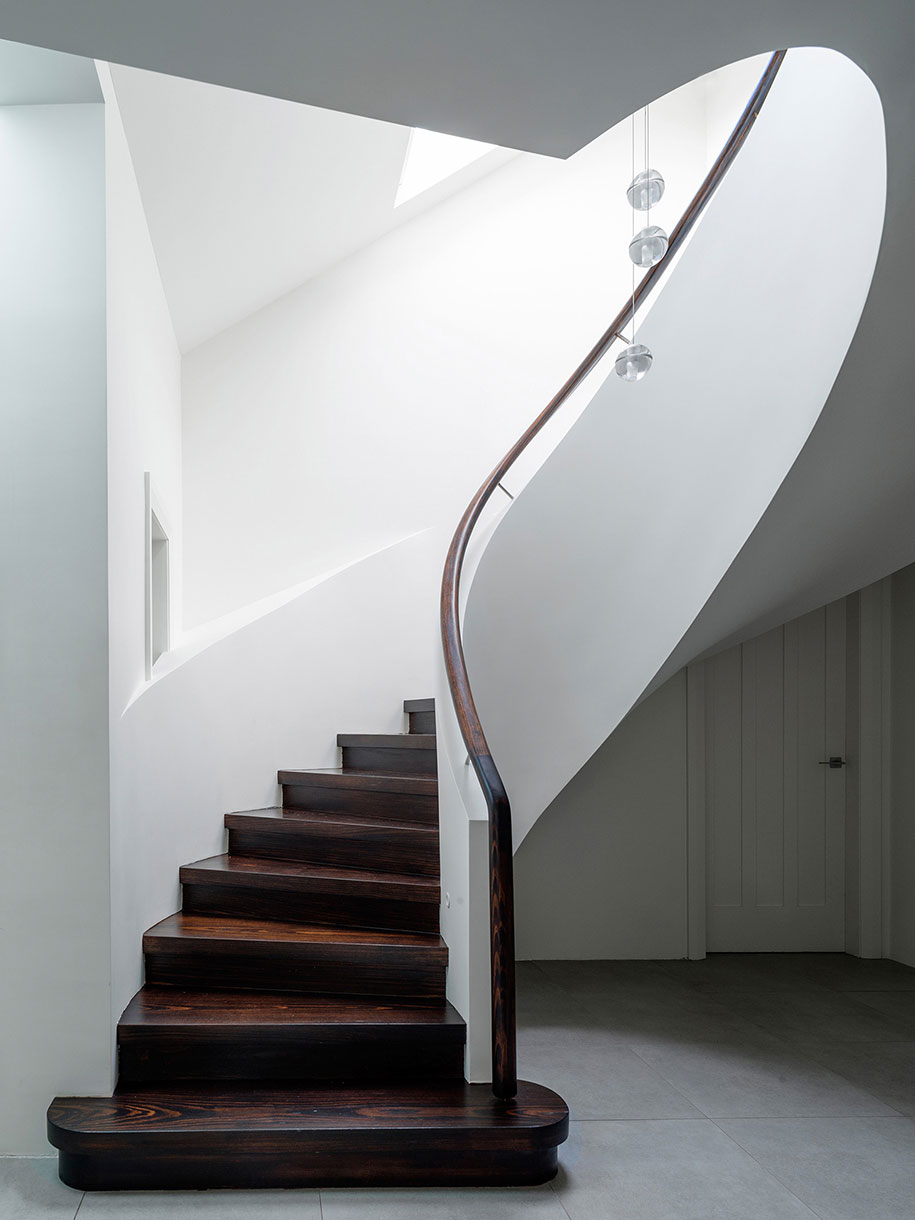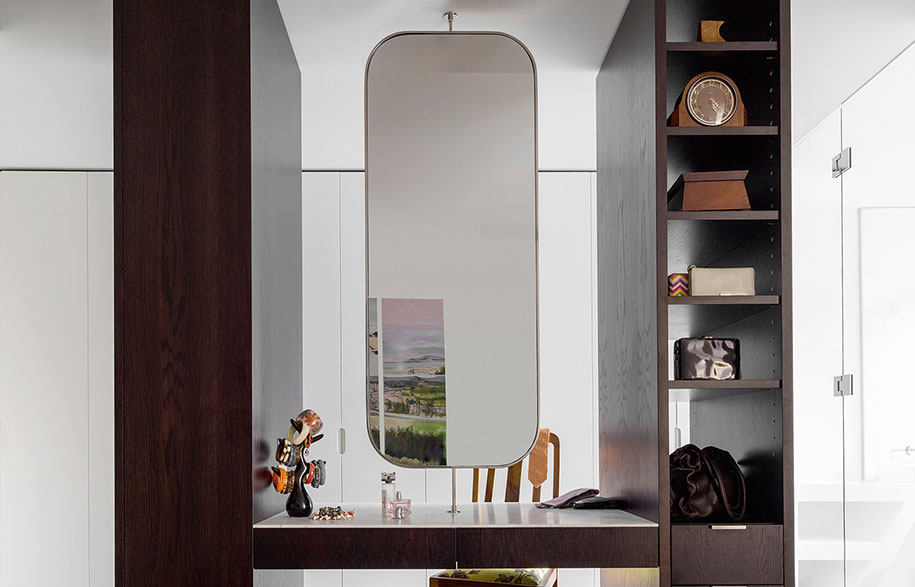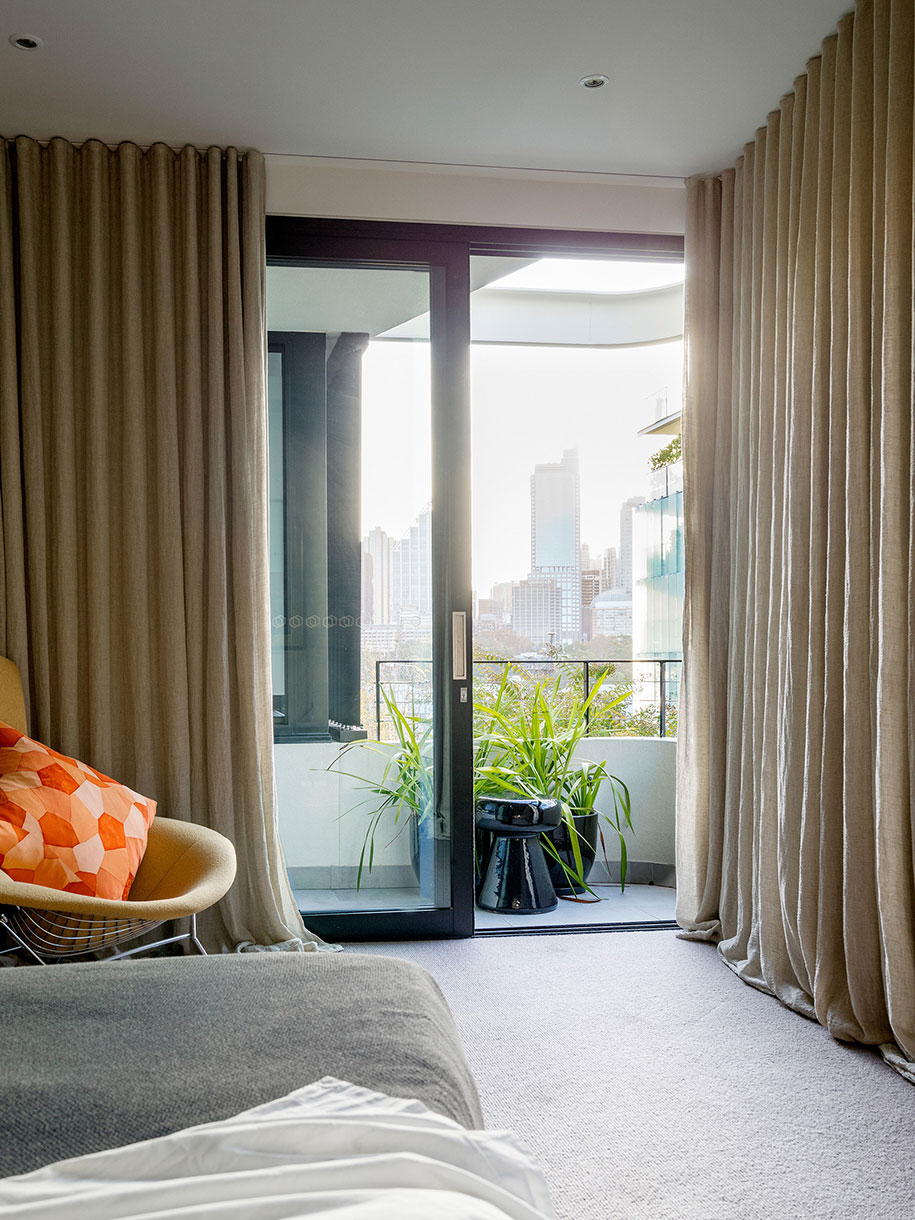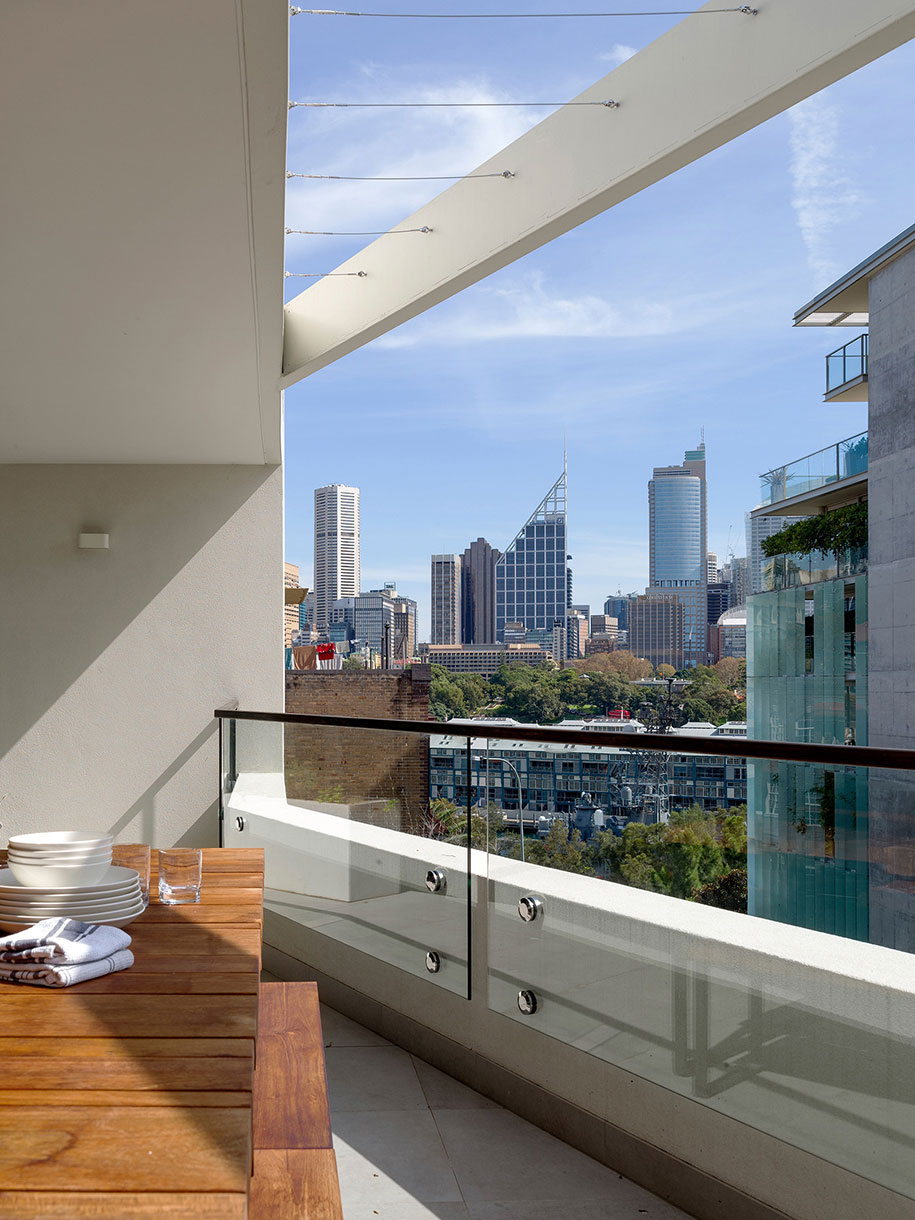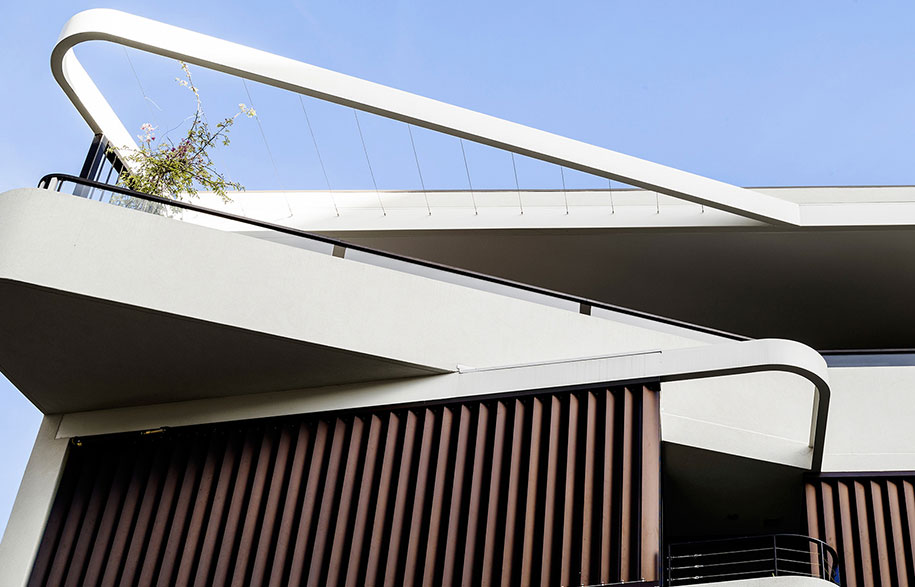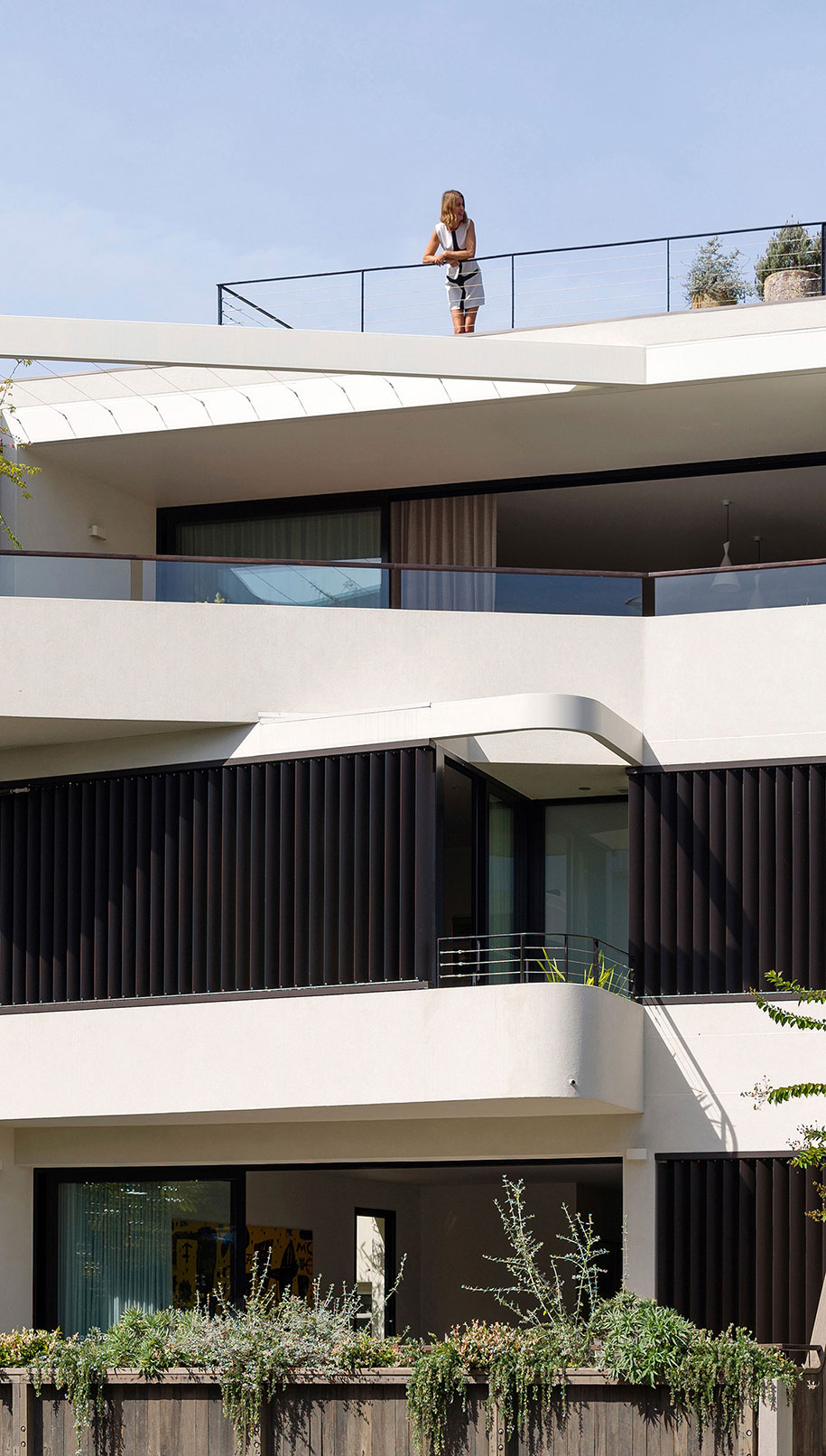 Tags: Home Architecture, House Architecture, Residential Architecture
---