Any Brisbanite in touch with the local bar and restaurant scene knows trendy newcomers Alfred and Constance. A-lister socialites or even hoteliers they ain't, but the names given to two gorgeous old timber houses (affectionately known in this part of the world as Queenslanders) that stand on the corner of Alfred and Constance Streets in Fortitude Valley.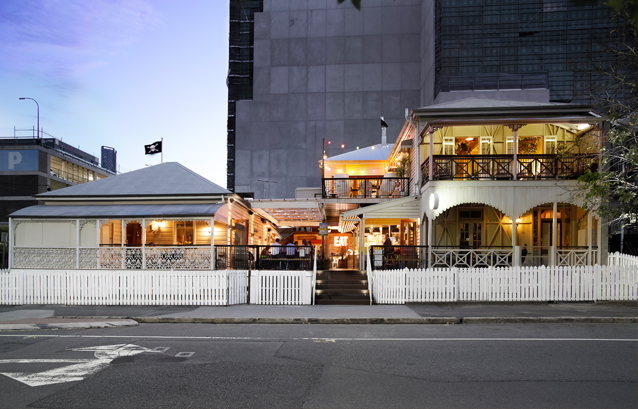 Owned by Damien Griffiths, the proprietor of the nearby boutique Limes hotel, as well as the new Chester Street Kitchen in Newstead, the interiors have been designed by Brisbane wunderkind Alex Lotersztain of Derlot.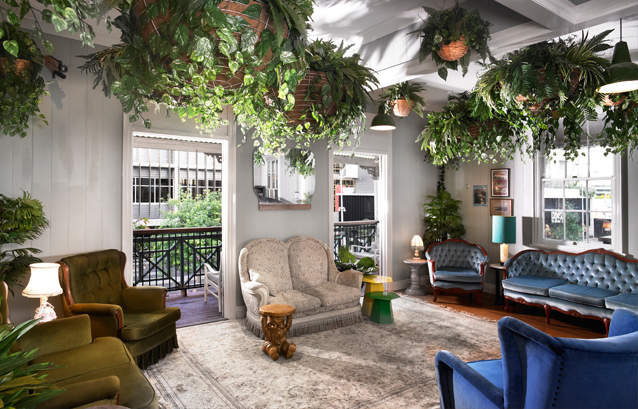 The designer and his crew took a year to source much of the eccentric décor that now fills the old timber-lined rooms, with a sprinkling of furniture from Derlot Editions added for good measure. While elements of the decoration may be an acquired taste (this reviewer in particular will never be fond of stuffed animal heads) the cumulative effect of the themed spaces is to create several, small, weird and wonderful fantasy worlds, complete with playful signage.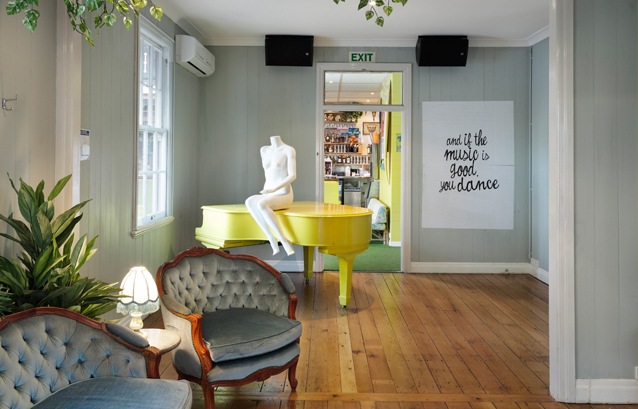 Downstairs, a breezy wooden deck (christened the Vanguard Beer garden) links the two buildings, with an open kitchen serving wood-fired roasts and salads, and a bar  called Tunes that keeps ice-cold beverages flowing when the summer humidity kicks in. Inside the single-storey Alfred cottage a self-titled café spills out onto a rear deck. At night the café becomes a haven for those who love desserts and post-dinner cocktails.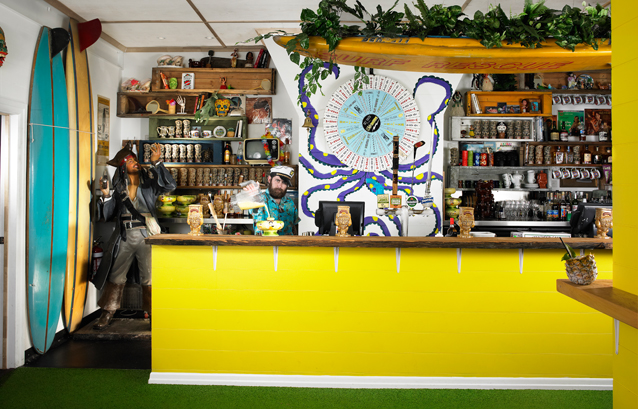 Upstairs, in the two-storey Constance, the White Lighting Tiki Bar, painted a lip- pursing acid yellow, and the adjacent Hemingway room, its ceiling festooned in large hanging baskets, share a decidedly tropical aesthetic that's entirely suited to the location. On the ground floor below is the Black Room — complete with chandelier and a skeleton in the corner — that's available for private functions. Below again is a cellar, running under both buildings, that houses the Hidden Bar.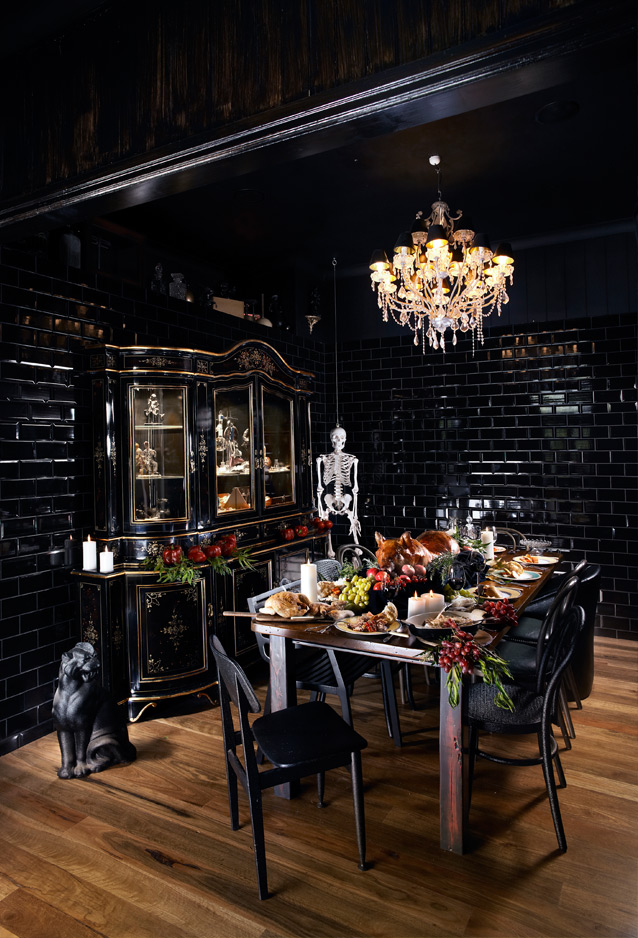 Putting several micro-venues, each with their own personality, under one roof (or in this case, two) makes Alfred & Constance a food/wine destination where punters can move from one area to another without leaving the premises. A first for the northern capital, it's a hotelier's dream.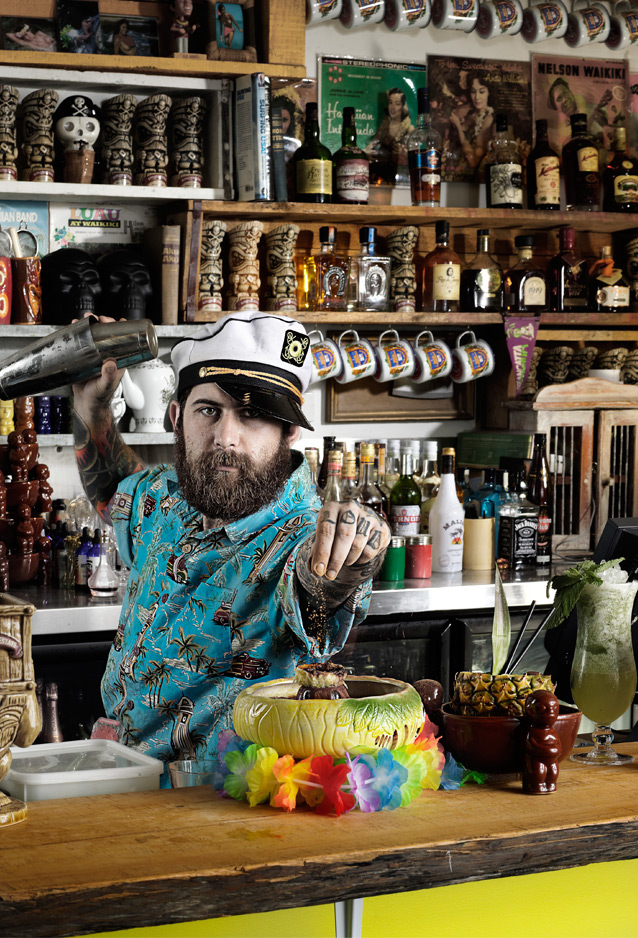 Photograophy: Florian Groehn
Tags: Alexander Lotersztain, Alfred & Constance, Derlot, Interior Architecture, Interior Design
---