Building on the success of his restaurant el Willy, Barcelona-born Willy Trullas Moreno has meticulously crafted a fine addition to the prodigious Shanghai bar/lounge landscape. From the unmarked entrance to the dividing wall made of columns of cocktail shakers (which sounds tacky but looks terrific) to the floral ceiling motif by Veronica Ballart Lilja and exposed raw brick walls, there is a playful spontaneity to the feel of el coctel that belies the care taken to balance each element of the design.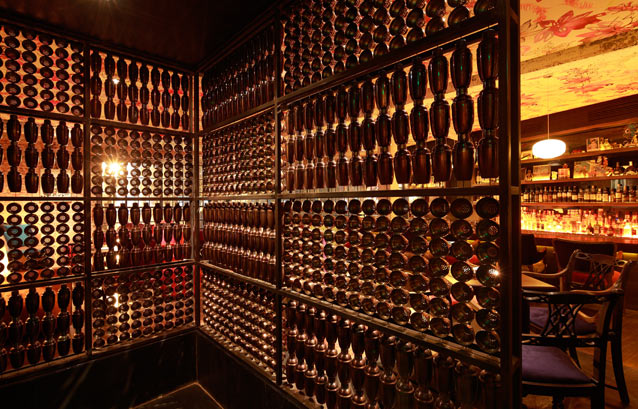 Once shown to one of the gloriously plush, Shanghai deco couches the attention to detail becomes fully apparent – in a land where extravagance is frequently marred by flaking paint and faux-marble the immaculate execution of el coctel's menus, the stainless steel olive picks and cocktail-specific glassware speak volumes.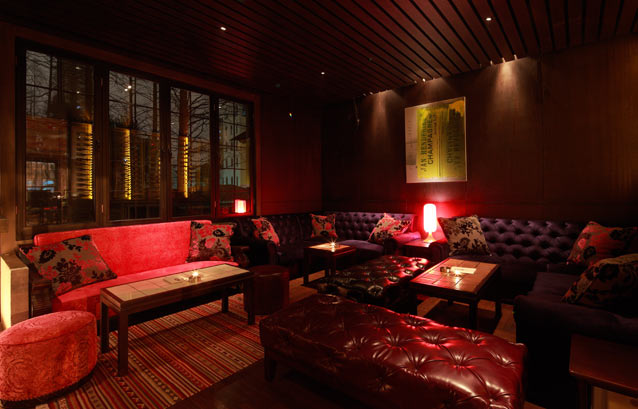 However as tasteful and inviting as el coctel's aesthetic is, the drinks are the main attraction. Bedecked in starched white shirt, black tie, vest and cufflinks Munenori Harada brings the precision and refinement of the Japanese mixology school across the East China Sea. His team elegantly (and quickly, waiting times are very reasonable considering the complexity of drinks' preparation) serve up an eclectic but selective range of beverages. Enormous attention is given to the quality of the raw ingredients – not only are premium spirits the staple but three varieties of ice, soda and tonic are made in-house and a variety of obscure, delicious syrups and concentrates are flown-in. The result is that one drink turns into three and 10pm into 1am, and even so a last glance is longingly thrown towards the menu as one stands to leave. Thankfully Willy has been kind enough to include a selection of light-ish dishes ranging from jamon iberico, cheese and olives to fabulously buttery hot-pressed sandwiches to accompany the seductive liquids.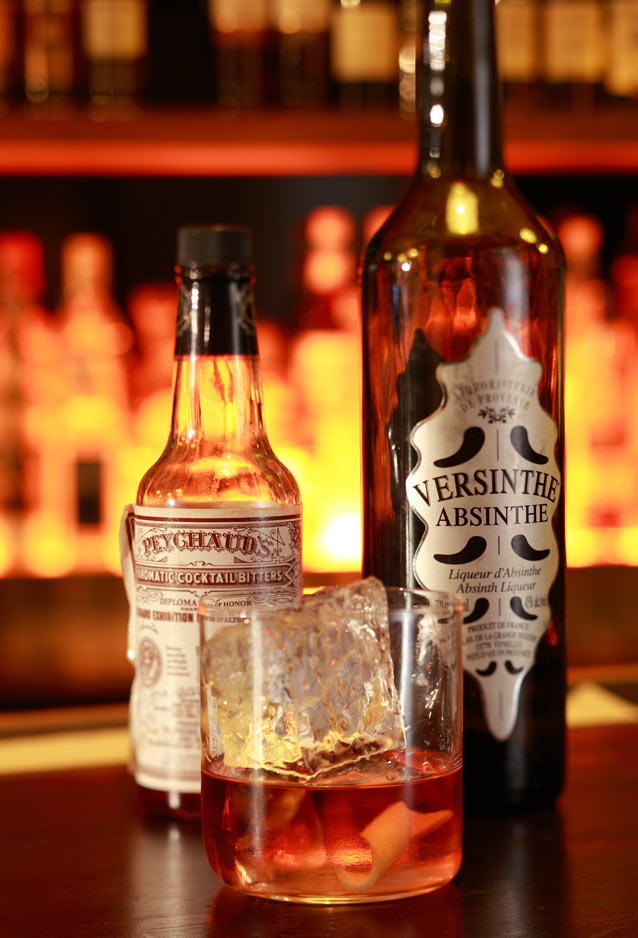 El Coctel isn't about Shanghai's loud, brash high-end hospitality, it offers a genuinely relaxed and sophisticated setting for murmured conversation and lovingly-prepared libations.
Tags: Interior Architecture, Interior Design
---