As China settles into its position of political and economic superpower, the hallmarks of its historic glory are resurfacing, manifested most visibly through its architecture. And, whilst the futuristic skyscrapers of Beijing and Shanghai carry the clarion for this trend, increasingly the private homes and exclusive destinations of the nation's upper class reflect it as well.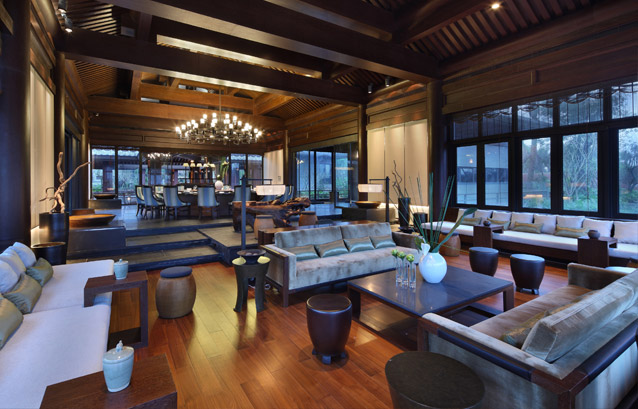 The brief for the Lakeview Restaurant, which forms part of the Eadry Royal Garden Hotel in Haikou, was for "a private club… reserved for the client's important/high-end guests or the hotel VIP guests". As such it is no surprise that the architects, BLVD International Inc., should draw inspiration from the Qing Dynasty Summer Palace of Beijing, a destination created to offer the imperial court respite from the city's heat and seclusion from the lower classes.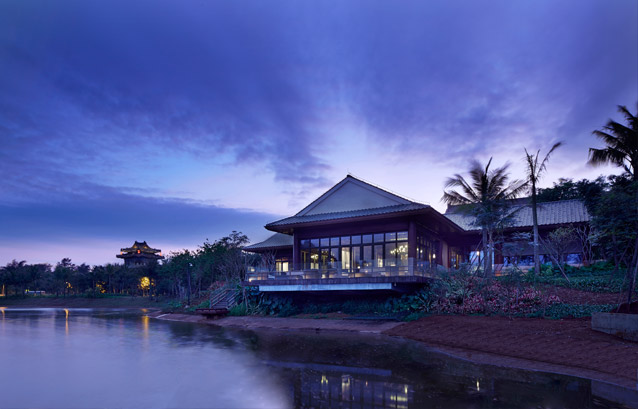 The building where the restaurant is located maintains this high level of privacy by being located away from crowded areas, and is nestled in the forest near the edge of a lake. Large windows on the perimeter draw the lush outdoor landscape inside, enhancing the continuity between exterior and interior.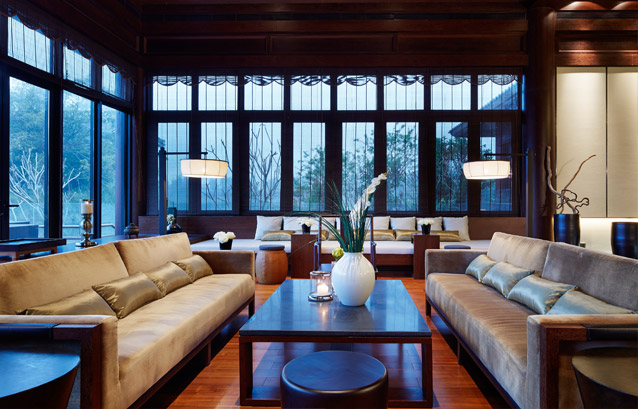 The layout of the restaurant responds to the Chinese philosophy of the five elements: earth, metal, water, fire and air. The main dining hall is treated as the central earth element while the west entrance signifies metal (gold) and the abundance of wealth, success and prosperity. North of the dining space is the peaceful study space, reminiscent of a calm body of water, while the fiery south was picked as the obvious location for the Kitchen. The lounge, located on the eastern axis, draws on the Chinese idiom that "precious air comes from the East" extending this flattering metaphor to its guests.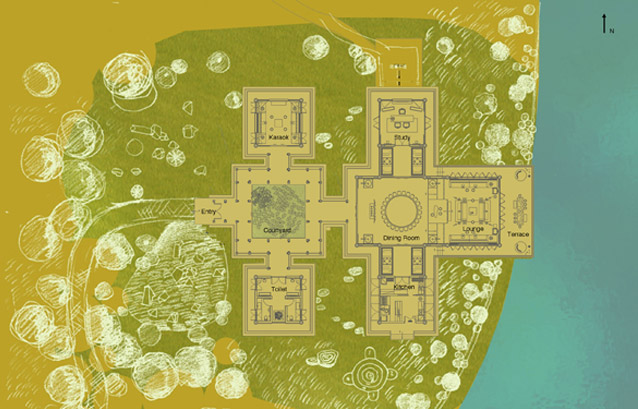 The material palette of the project sustains the premium feel, including 'golden brick' (used to pave the Forbidden City), ebony/rosewood (the most expensive wood in China), silk, china and traditionally valuable metals such as copper. Furthermore, many items and materials were custom made, such as the tables, composed of carefully selected rare woods and shaped by a specialized root carving method.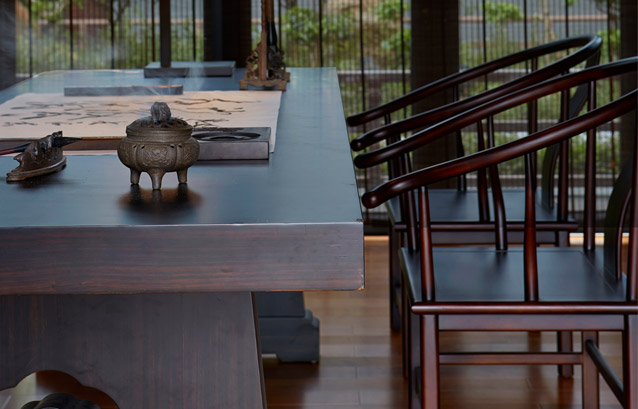 Overall the restaurant feels refined and expensive, managing to convey the luxury and prestige demanded by its owners and patrons while avoiding the more gratuitous opulence of other examples in the same class. Noteworthy, and ironic, is that while the explosion of wealth broadcasts the success of China's charge into modernity, the visual vernacular of the wealthy more and more approaches that of an Empire which ended more than a century ago.
Tags: BLVD, Interior Architecture, Interior Design
---