Though a visit to Neptune Food & Wine today would suggest otherwise, Ewert Leaf encountered something of an uphill battle in creating the venue's effortlessly stylish ambience.
Located on a commercial strip in Windsor at the former Charlie Dumpling joint, the original site came with kitchen facilities but was constricted, long and dark. Having once housed a secret bar concealed behind the old takeaway frontage, there was a total lack of existing natural light.
"You couldn't see a thing, it was pitch black! But we could all see the potential in it," says Toby Ewert, Director of Ewert Leaf Architects.
With a seasoned group of young hospitality guns at the helm, including brothers Michael and David Parker (behind cool culinary hotspots Pastuso and San Telmo) as well as Nic Coulter and Simon Blacher (responsible for the hugely popular Saigon Sally, Tokyo Tina and Hanoi Hannah), the planning for Neptune took shape. The group had all done small bar fit-outs before, mainly on their own, but engaged Ewert Leaf for this new venture to navigate a tricky space with architectural expertise.
"Those guys know how to run vibrant businesses, and because they had a clear vision, so they were great clients to have," says Toby.
Neptune's ground level was conceived as a warm, inviting wine bar, evoking the rustic elegance small bar fit-outs often associate with vineyards in an urban context. To achieve this, Ewert Leaf emphasised the character of the building with exposed brick walls, textural timber surfaces and a range of ambient lighting solutions. It's an unfussy yet refined environment which, along with the tasty cuisine, is hitting the right notes with locals.
"Some diners have been back three or four times since we opened, and that's the kind of business we wanted. It's just classic food, in a welcoming space," says Nic Coulter, one of Neptune's co-owners.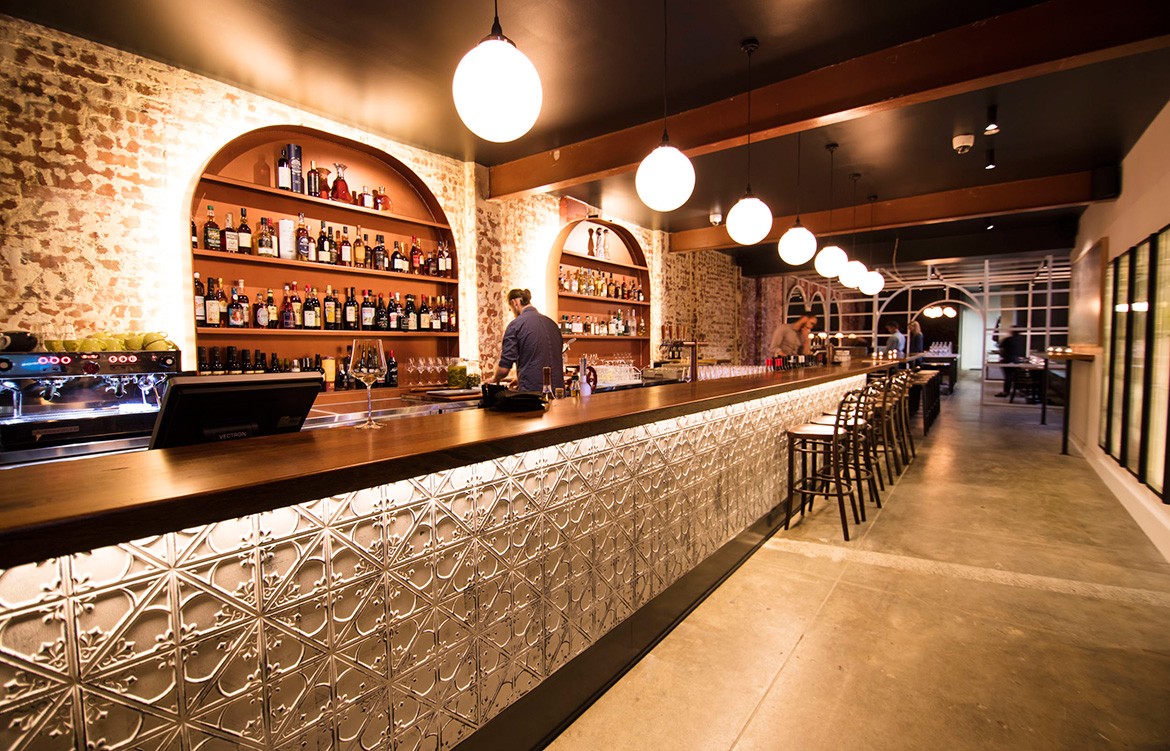 Towards the end of the lengthy dining area, a curvilinear white steel frame encloses guests in a more intimate zone. Inspired by conservatories, this feature exudes a lot of light overhead, with subtle greens in the banquette seating picking up the garden theme. Here, a central wine station for the sommelier doubles as a long communal table, creating a generous atmosphere while facilitating flow within the narrow space. Just beyond this, a fireplace draws a crowd of its own in colder months.
"Because it was such a long site, we needed to give people a reason to go all the way to the back. So we designed the conservatory to provide a very different experience," Toby says. "You can go there to settle in, but not feel like you're tucked away in a place that feels like an afterthought, just because you're at the end of the venue."
From an operational perspective, Nic agrees. "The steel cage really defines the space, and it engages both sides really well, so that there's great movement throughout the restaurant."
Upstairs is a slightly different animal. Designed as the more sophisticated next level to the experience downstairs, Neptune's first-floor cocktail bar and function space seats roughly 60 people.
"We created a private whiskey cabinet set up, so you can buy a bottle and leave it there," Toby explains. "You get given your own key, so each time you visit, you can open it up yourself!" A uniquely discreet luxury that gives off a speakeasy whiff, one of Neptune's more flamboyant points of difference.
"I think the greatest thing about the design is that it caters seamlessly for so many different groups," says Nic. "And every time you come you can access a completely new part of the experience."
Neptune Design
neptunedesigngroup.com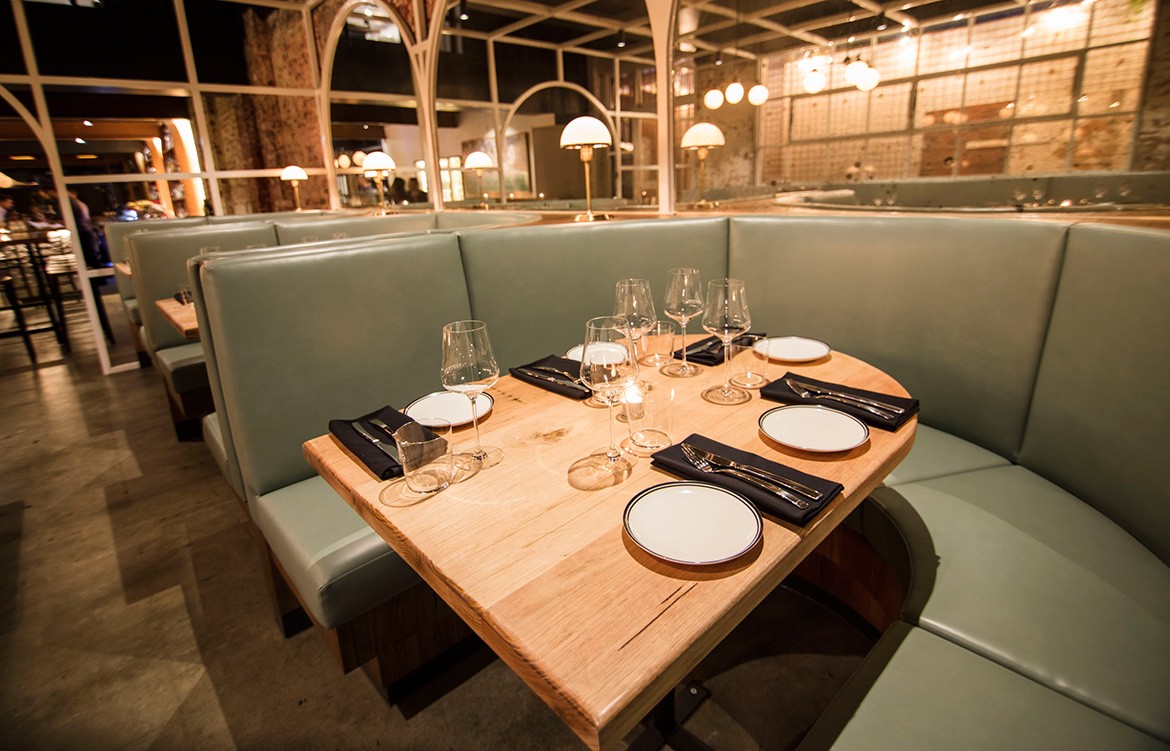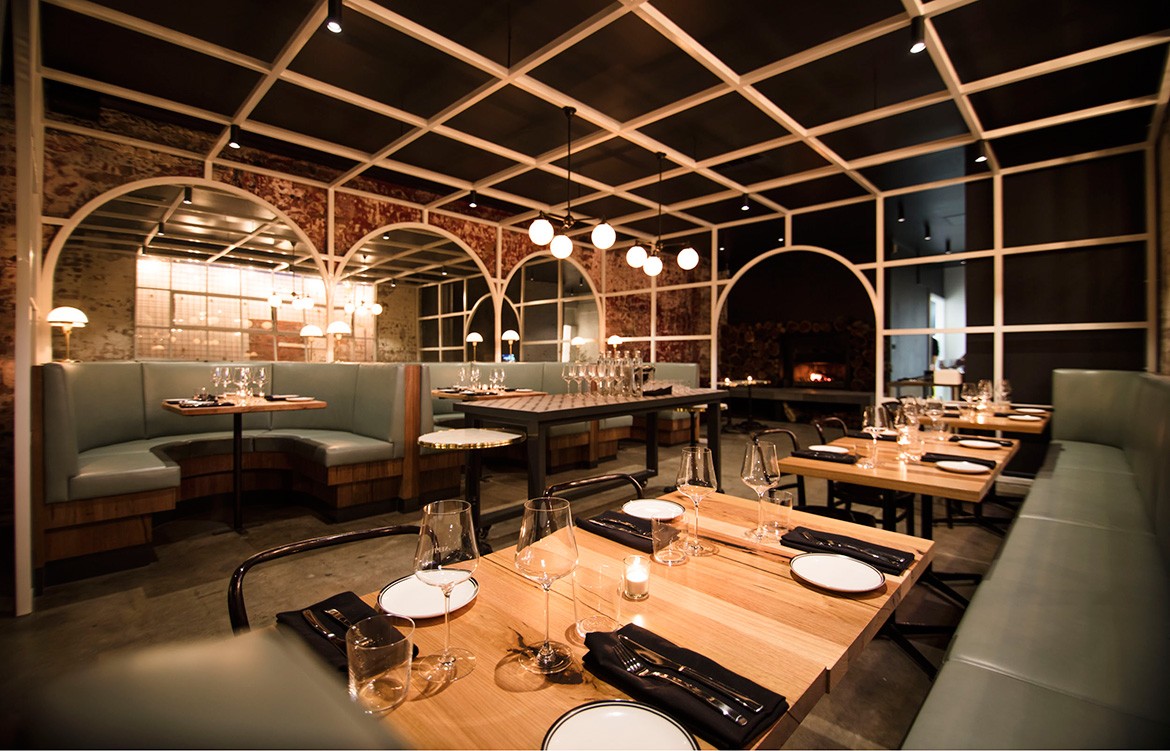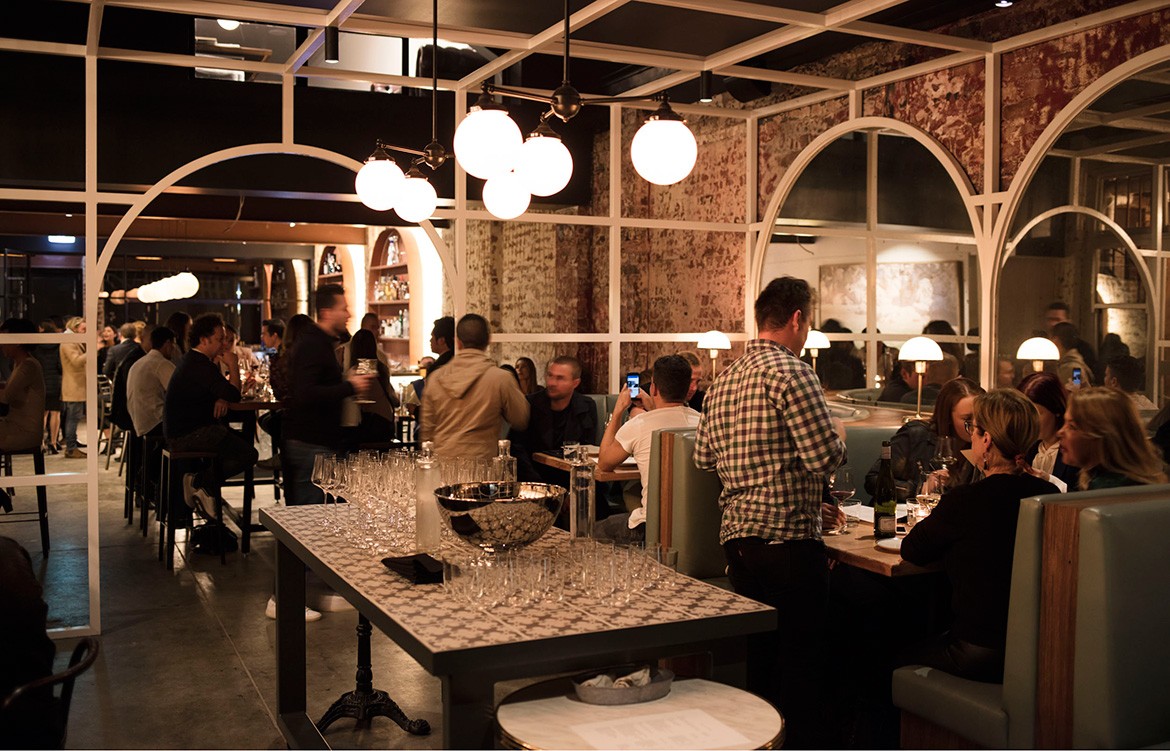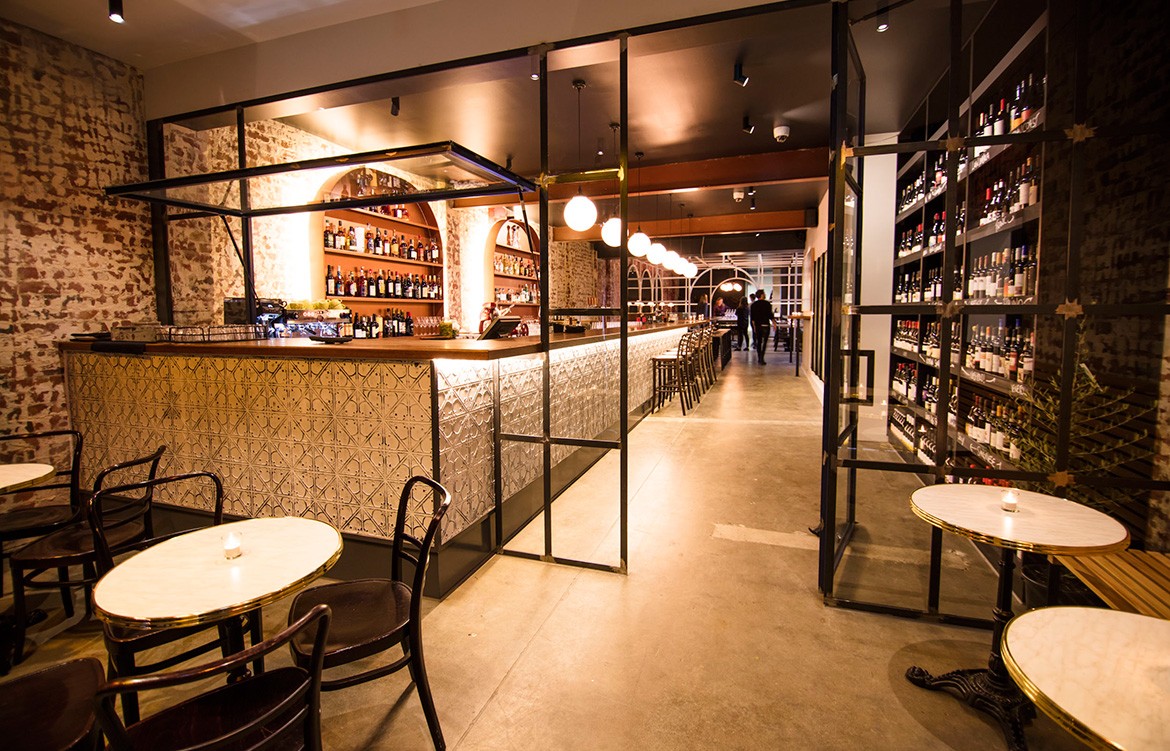 Tags: Neptune design
---