Fiona Dunin of FMD Architects is well versed in working with timber – she worked with wood luminary John Wardle for six years – but an opportunity to apply her skills in a more unusual way arose when contemplating a new house renovation for her client.
"The only particularly requirement was to find a place in the design for three tapestries that the client's mother had made," Fiona says.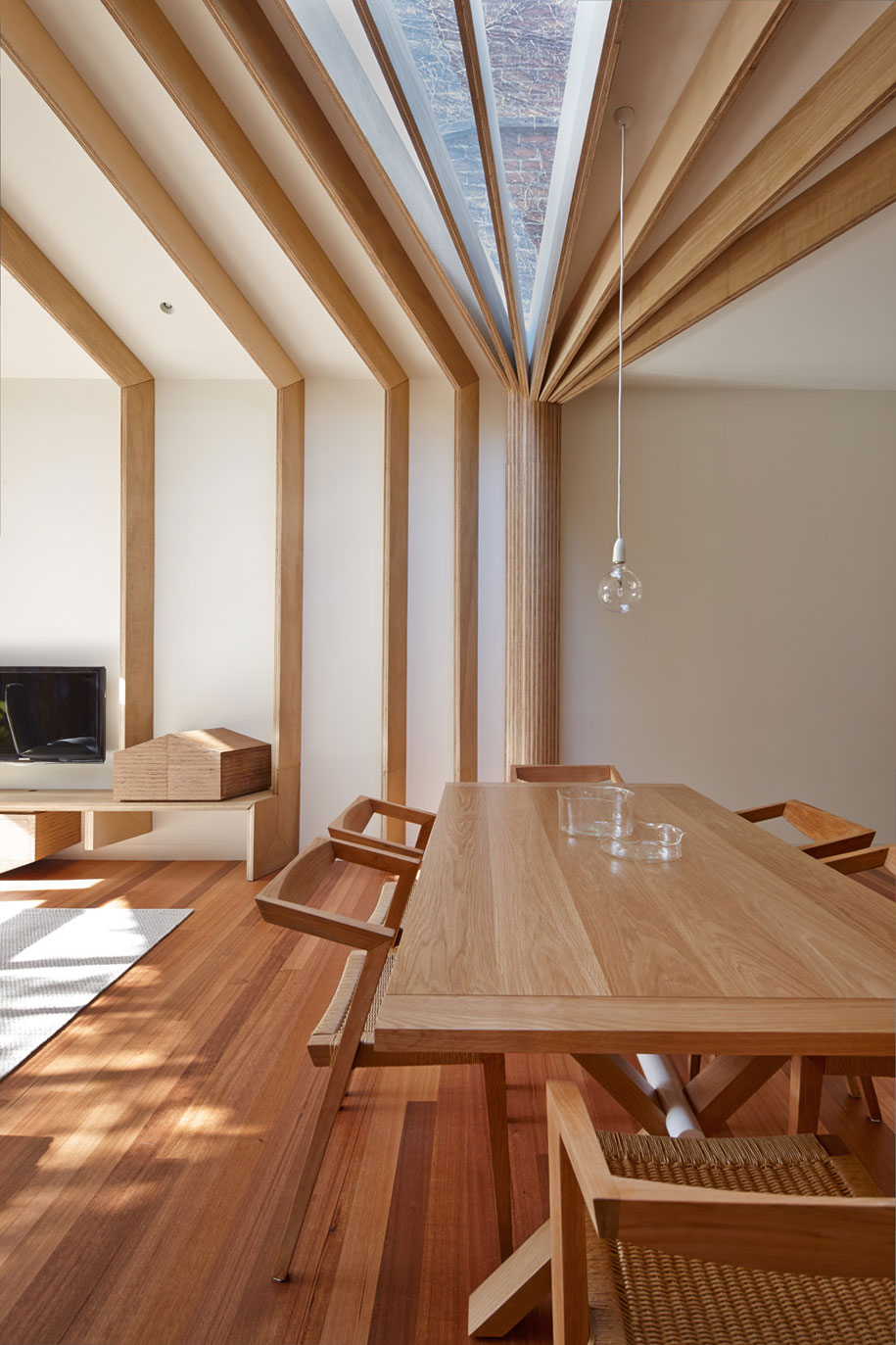 The practicalities of the brief were to create new living spaces, move the kitchen and bathroom, and increase the overall natural light to the house – a dark, damp Victorian terrace in Melbourne's inner city.
Always keen to celebrate each project's unique elements, Dunin and her team decided to explore traditions of tapestry and stitching techniques in the renovation.
"Our design approach established the concept of stitching the new house from the old," Dunin says.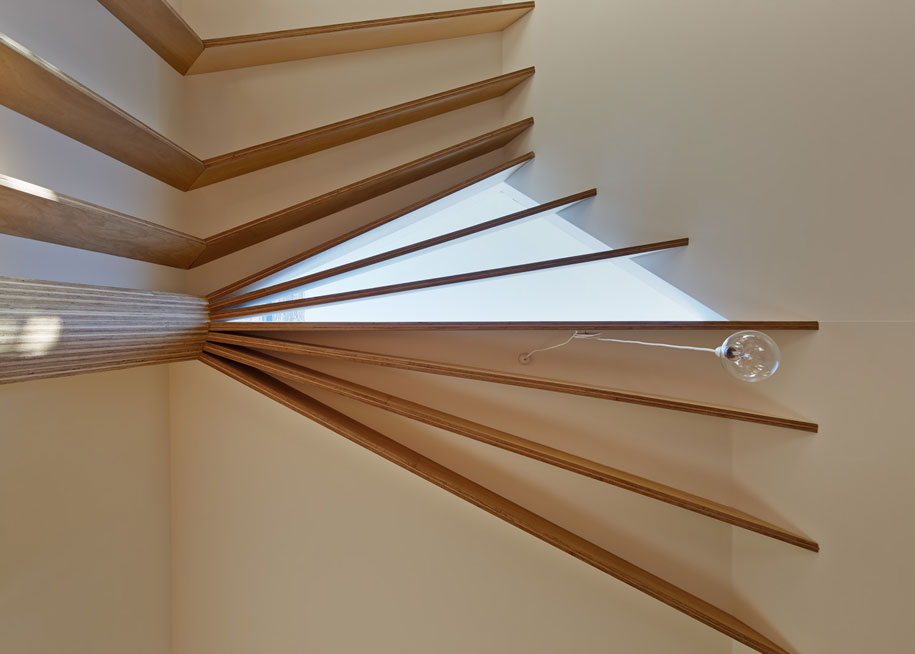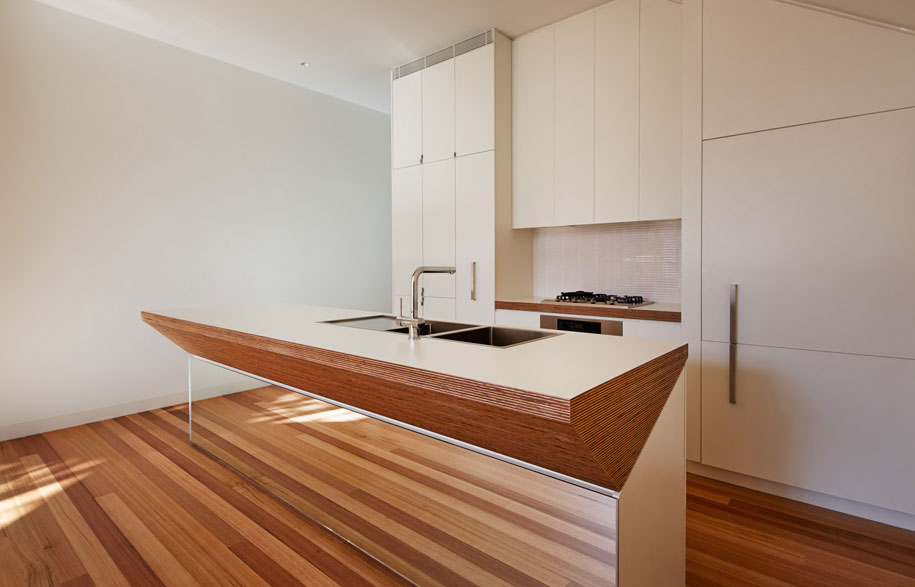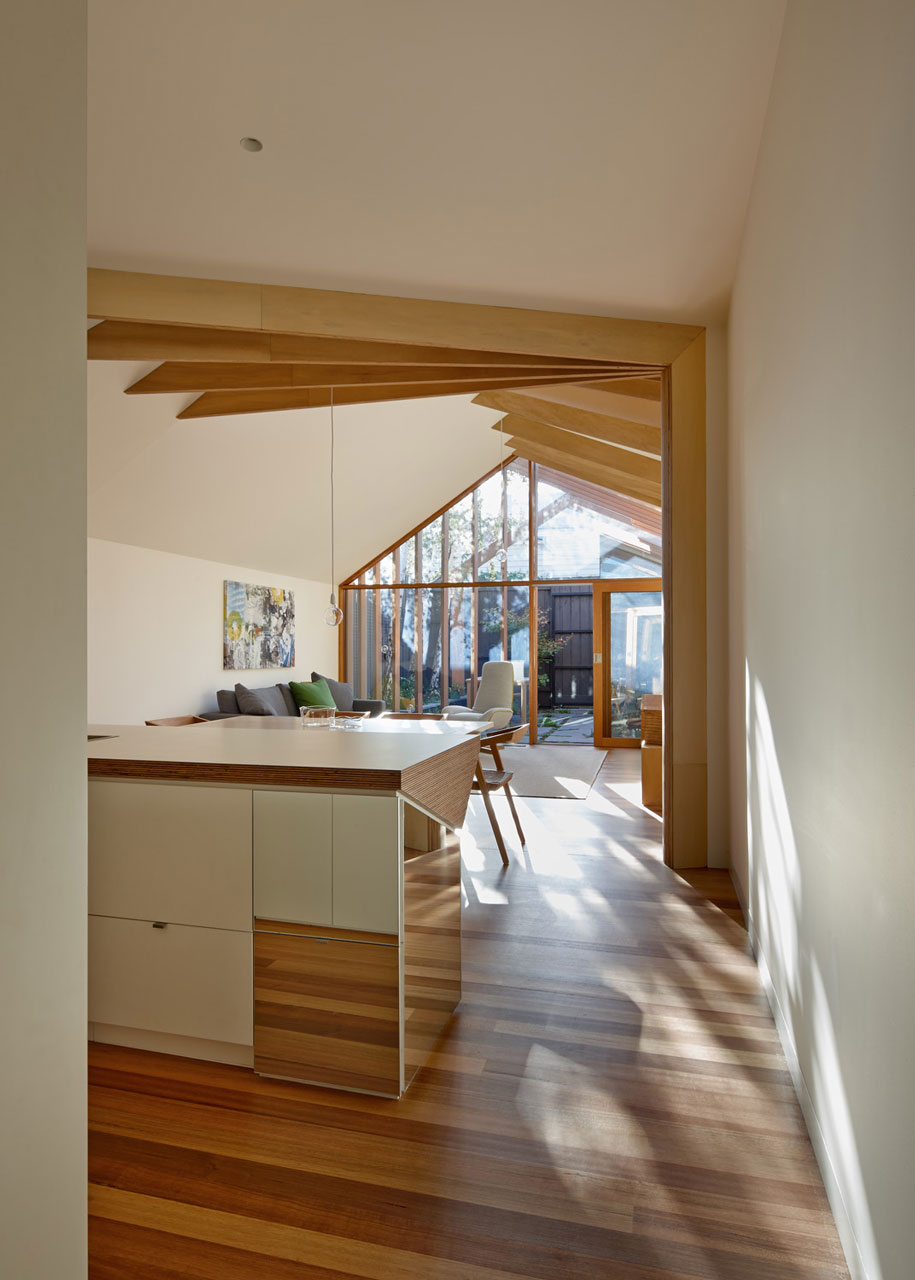 The new, rear kitchen and living space features timber beams that form the thread, which not only stitch this new space to the existing house, but also extend out to the western courtyard. They converge into a large timber column, similar to a bobbin thread, while the timber threads twist over the western courtyard façade to present a sense of unravelling.
"They also provide added shading to the living area, which will soon be overgrown with greenery," Dunin says.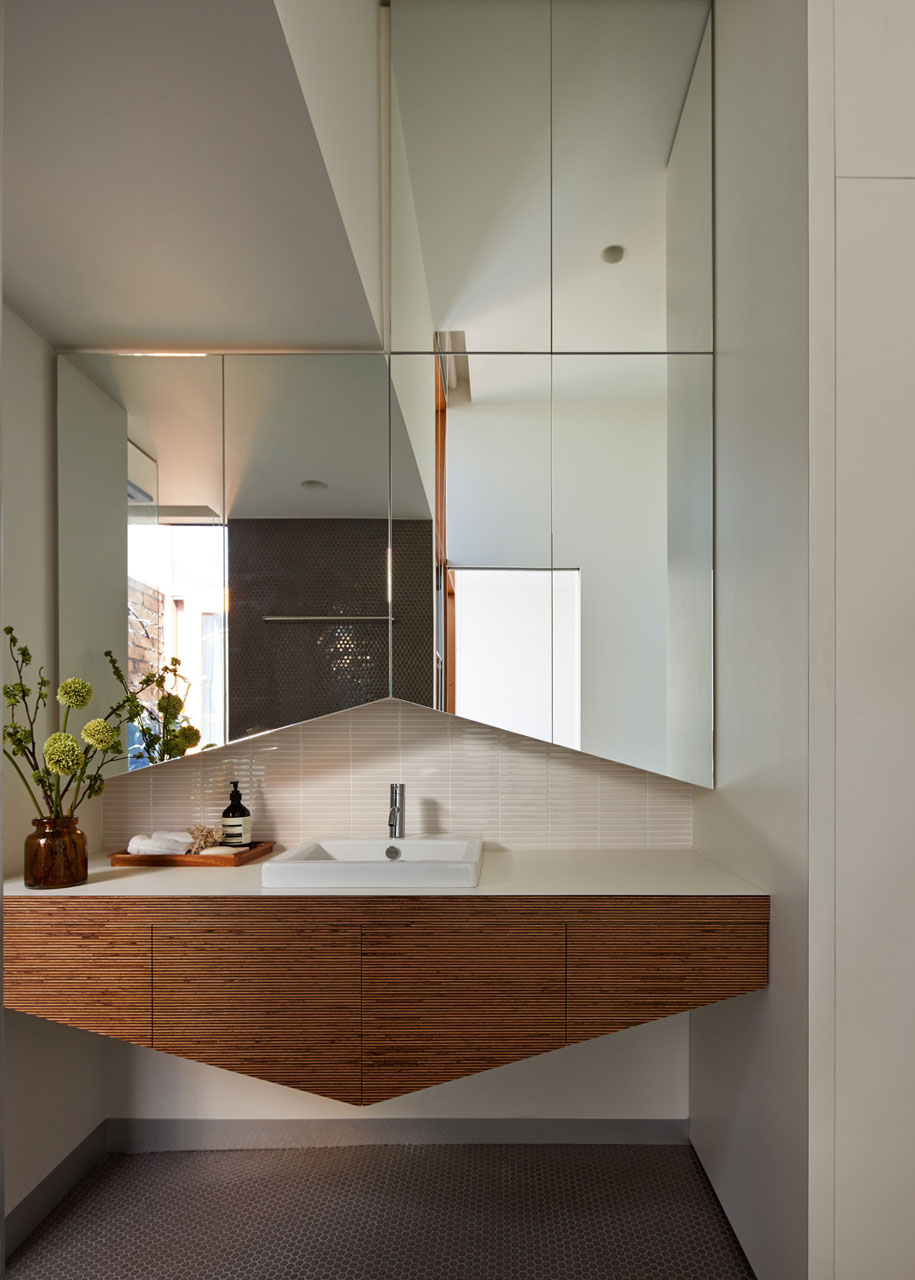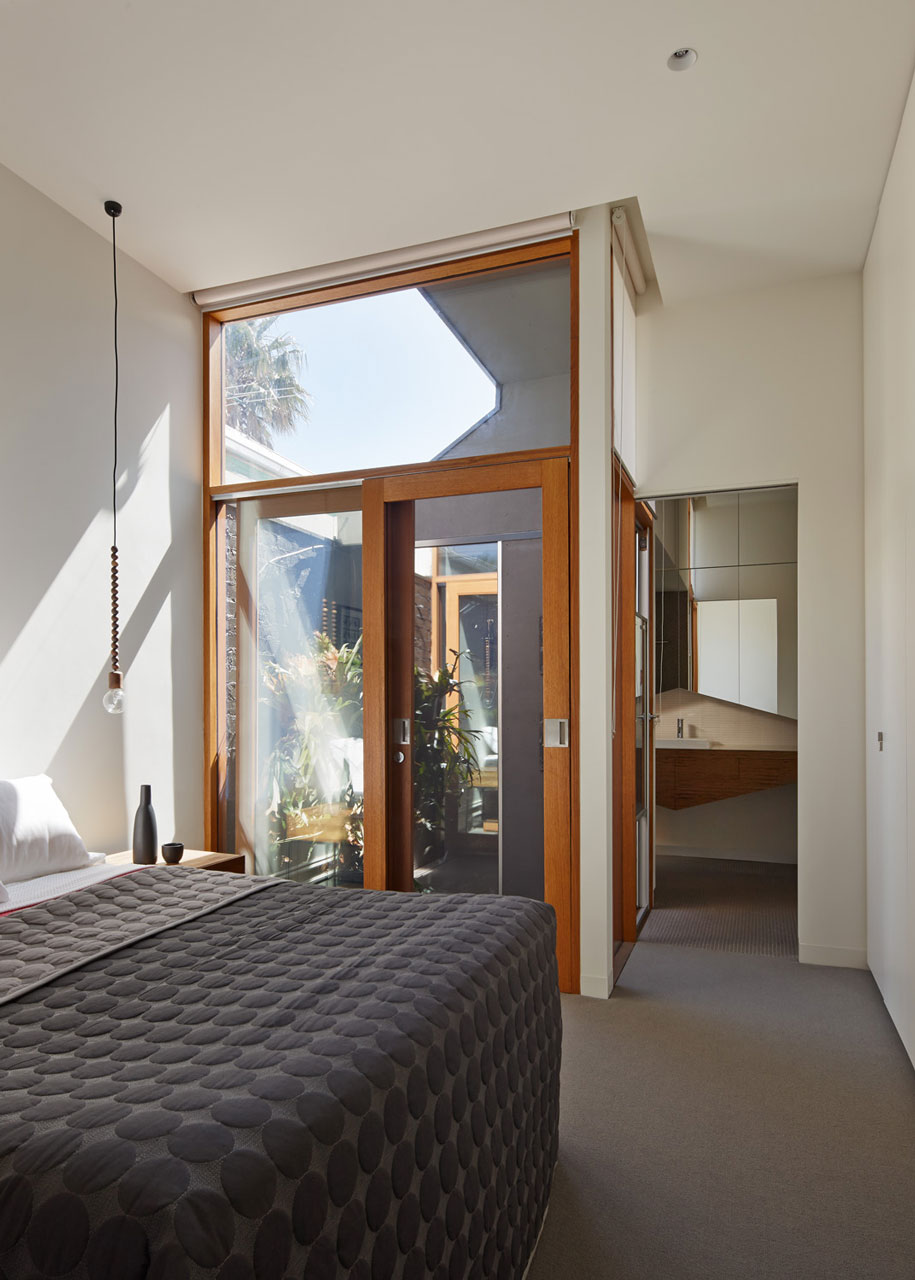 Within the project is no sense of the new beginning and the old ending, but rather an integrated approach to architecture, interior and landscaping, along with Dunin's well-documented interest in asymmetrical patterns.
"The traditional and the new are in constant dialogue through the built elements," she says.
Natural elements and sunlight are added through carefully positioned skylights, a water garden and courtyards, designed to enhance ventilation and air access.
"All materials are locally sourced," Dunin says. "They are just used in rich and inventive ways."
The house now introduces a spaciousness rare in this part of inner Melbourne.
"It's an oasis in the middle of the city," Dunin laughs.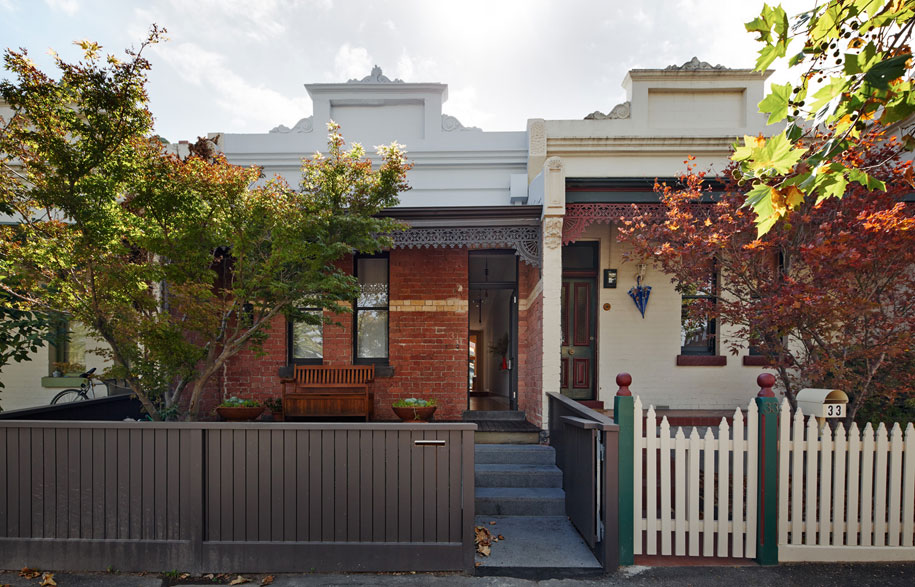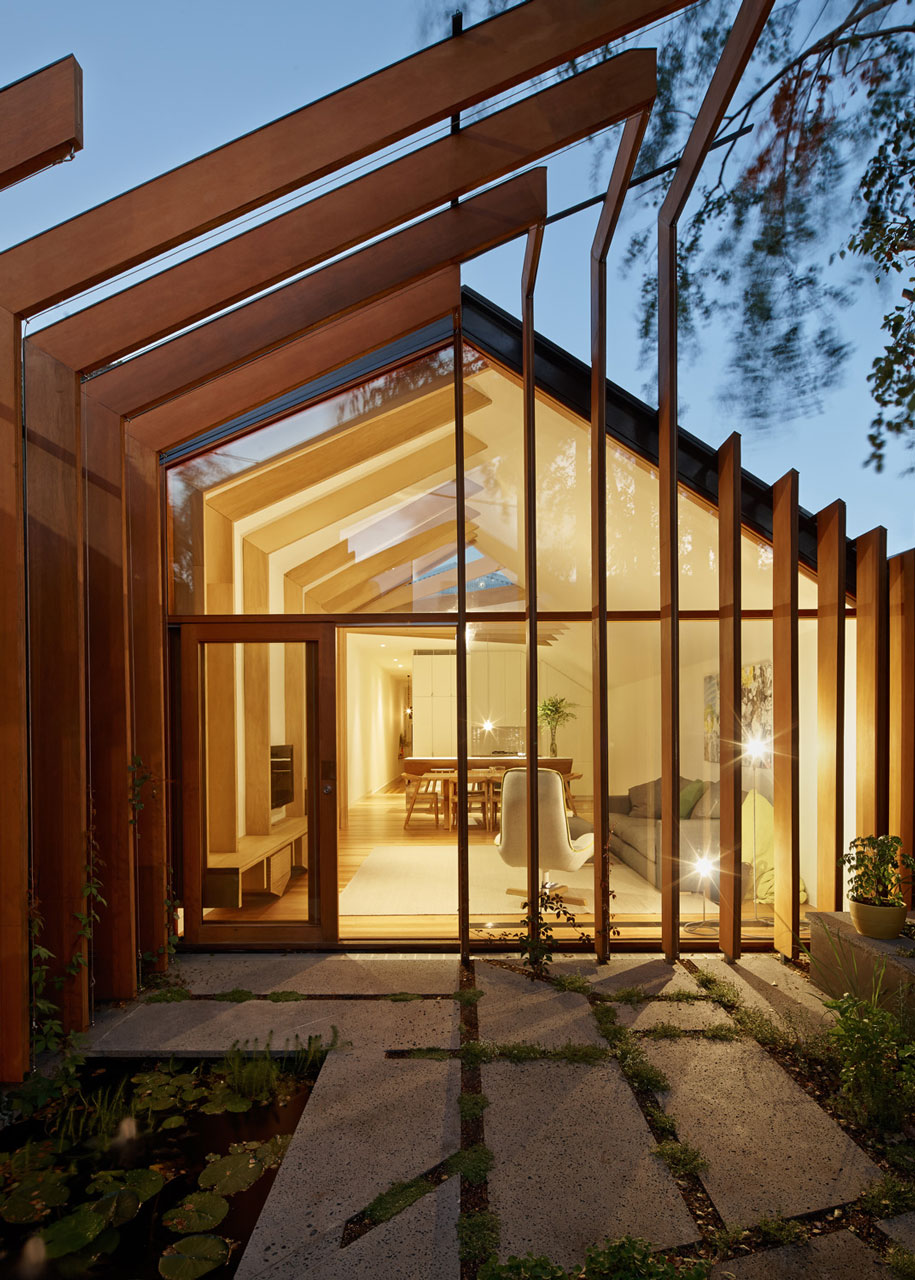 ---
Photography by Peter Bennetts
DROPBOX
---
Architect: FMD Architects
Architect team: Fiona Dunin, Andrew Carija, Robert Kolak
Landscape architect: Eckersley Garden Architecture
Awards: Shortlisted in the Houses House Alteration and Addition Under 200sq m
Kind of project: Residential
Location: Melbourne
Date of project completion: 2013
FMD Architects
fmdarchitects.com.au
Tags: Architecture, Home Architecture, House Architecture, Interior Architecture, Interior Design, renovation, Residential Architecture, timber
---