The clients, a professional couple with a large, combined family, wanted a contemporary addition to their suburban cottage which would allow them to indulge in their love of gardening and to cook and entertain in style.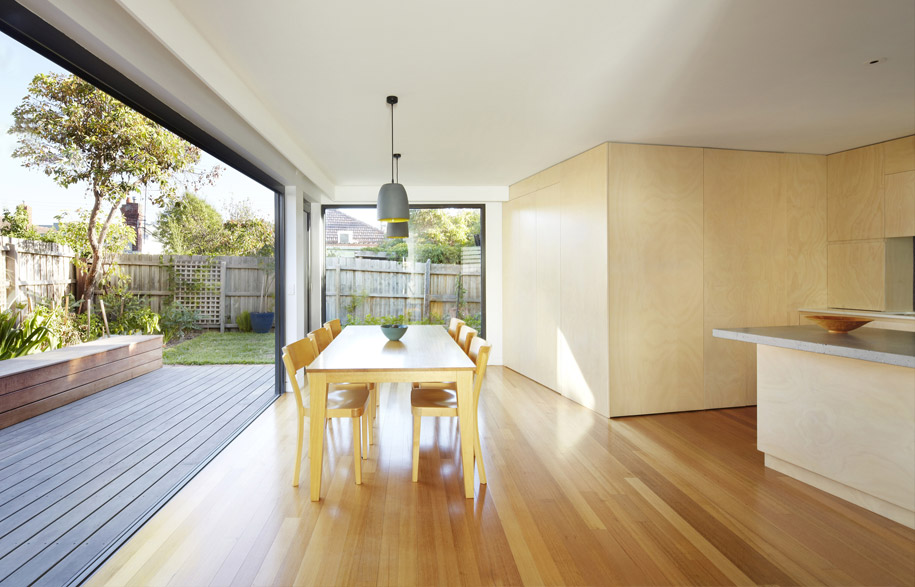 The design is a creative response to passive solar principles, a challenge as the extension is to the south of the existing house.A sun-court allows sunlight to penetrate the new living spaces from the north in winter, and serves to separate the new addition from the old house so that it reads as a clearly articulated pavilion in a garden.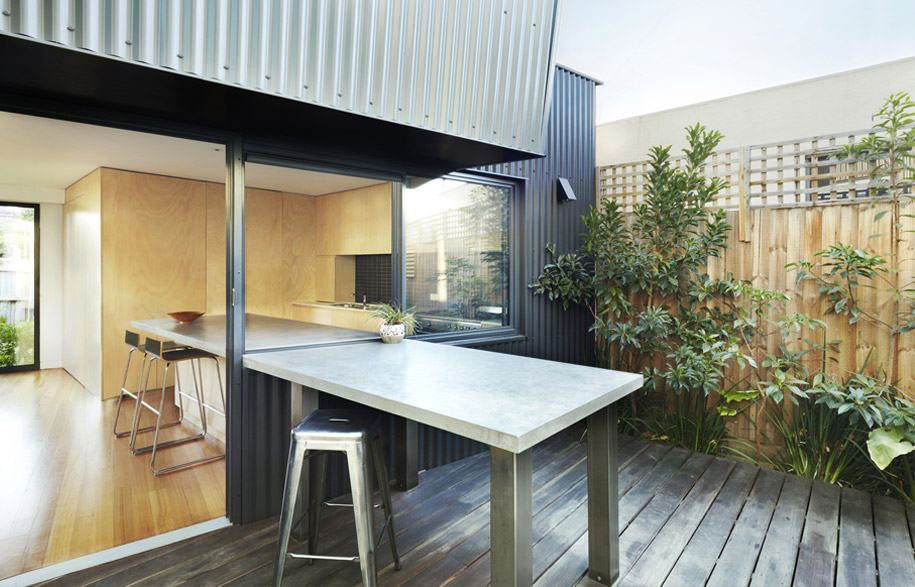 A number of dining and entertaining spaces work off the hub of the kitchen, which is designed to show off the home-cook in their best light.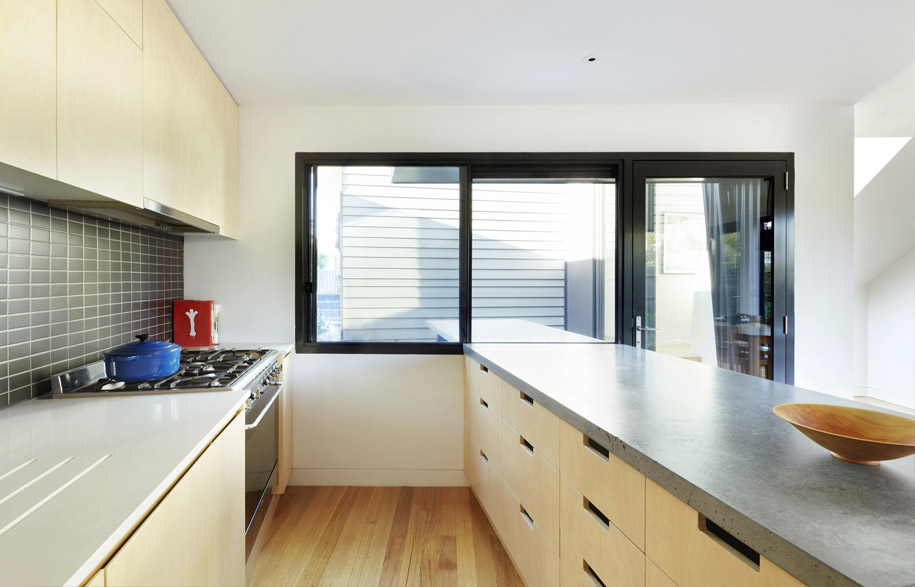 Conscious of the visual fabric of the suburb, the addition is designed to be contemporary but unobtrusive.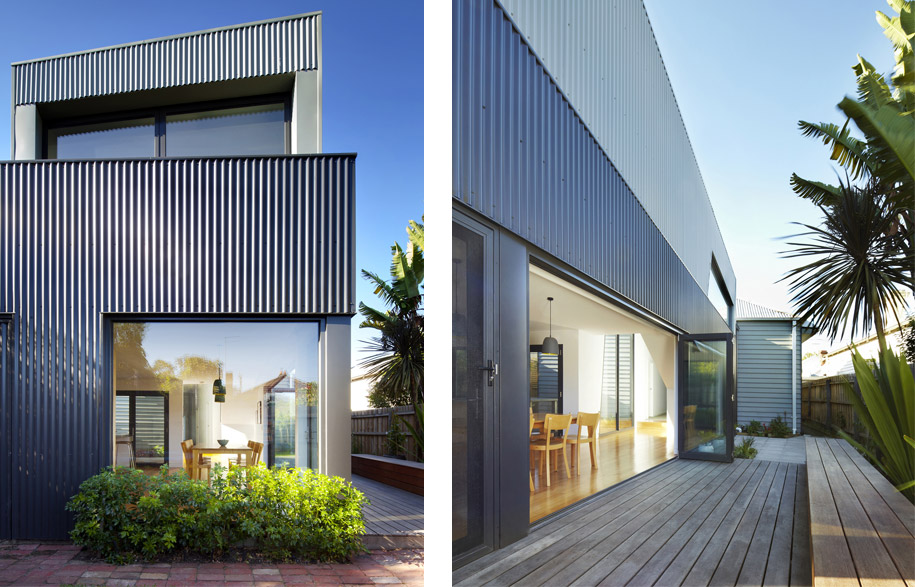 As Firkins comments, "The original weatherboard cottage was not heritage listed. It was however in a narrow, tree-lined street of mostly fairly conventional one-storey houses with front verandas and hipped roofs, so the two-level addition was designed so that it was barely visible from the street."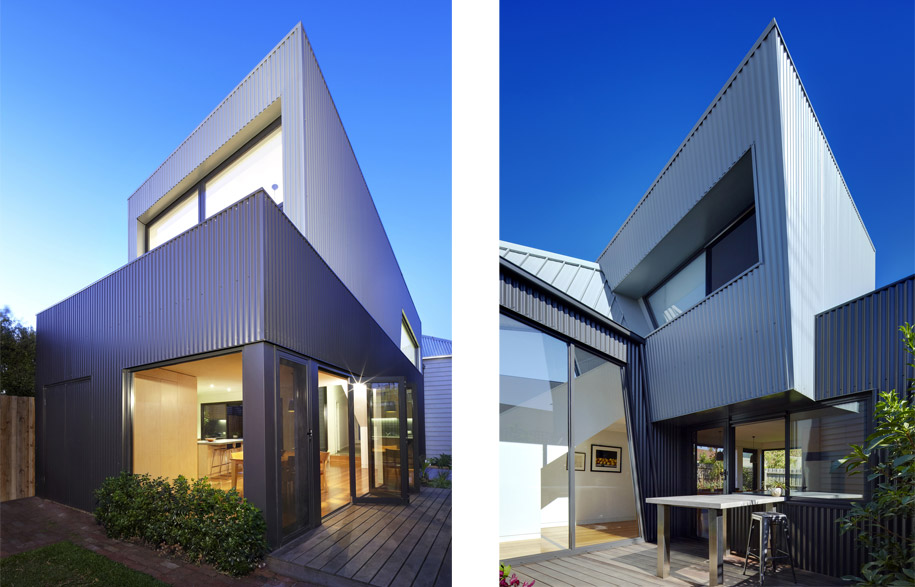 The material palette for the addition is clean-cut and industrial, satisfying the utilitarian demands of a proper kitchen while providing a fresh, spacious living and dining environment. The combination of blond timber finishes, the white colour scheme, and the abundant windows and sliding doors fill the space with light and allow it to connect to the adjacent garden.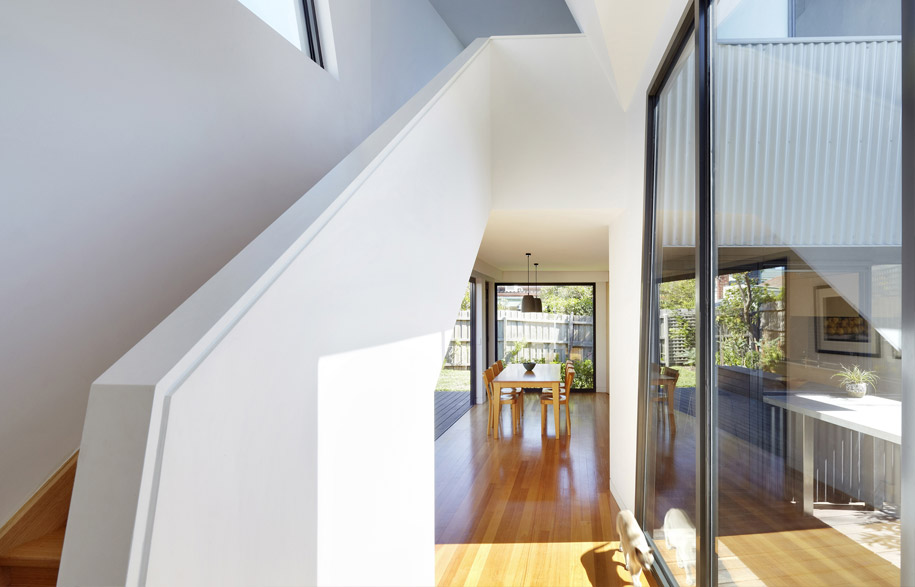 The pavilion is an excellent example of how older structures that might not cater for modern lifestyles can be expanded or complemented by additions to extend their lifespans, creating interesting interactions between old and new elements as they are developed.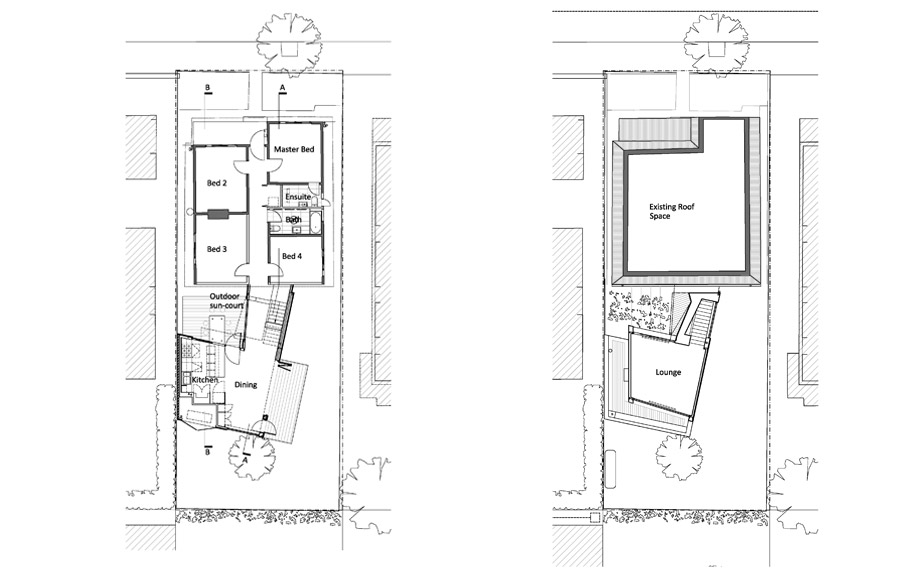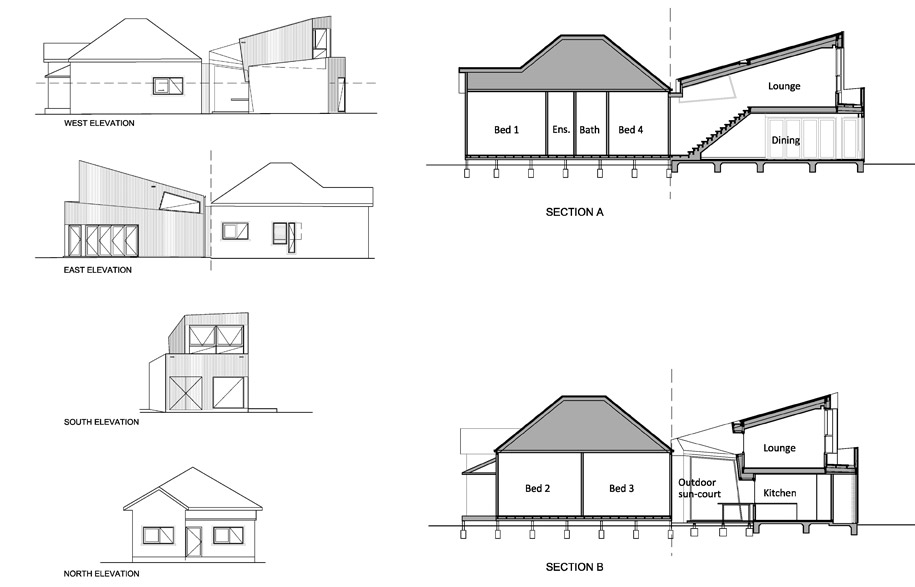 JFA
j-f-a.com.au
Photography: Christine Francis
christinefrancis.com
Tags: Home Architecture, House Architecture, Residential Architecture
---