Nestled into the densely populated Malaysian city of Petaling Jaya, Fabian Tan Architect's Knikno House is a study in carefully managed contradictions. An upper floor clad in grey concrete blocks rests improbably atop an airy, white carport canopy and ground floor, while an interior material palette combines warm timber with cool concrete and reflective surfaces. Deftly reconciling a busy urban context with a pared back, elegant residential typology, the home is a contemporary reimagining of perhaps one of the least contemporary forms possible: the barn.
The client, a growing young family, requested a modern interpretation of a barn, a brief that shines through in the home's two-storey, gabled roof construction. Two gabled structures – one elongated, the other stretched upward to a two-storey height – are arranged perpendicular to one another, forming an uncluttered, 'T'-shaped plan. Shared spaces comprise the lower, single-storey volume, while the upper storey is dedicated to bedrooms and private living spaces. Rustic stone perimeter walls also evoke the barn typology, and circumscribe the carport and pathway leading up into the house proper.
A graduate of the University of South Australia who is now local to Malaysia, Fabian Tan has a rich creative practice that encompasses architecture, furniture, and art. The craftsmanship and strong tectonic and material understanding afforded by the combined practices is evident throughout Knikno House, which blends strong geometry with finely considered details.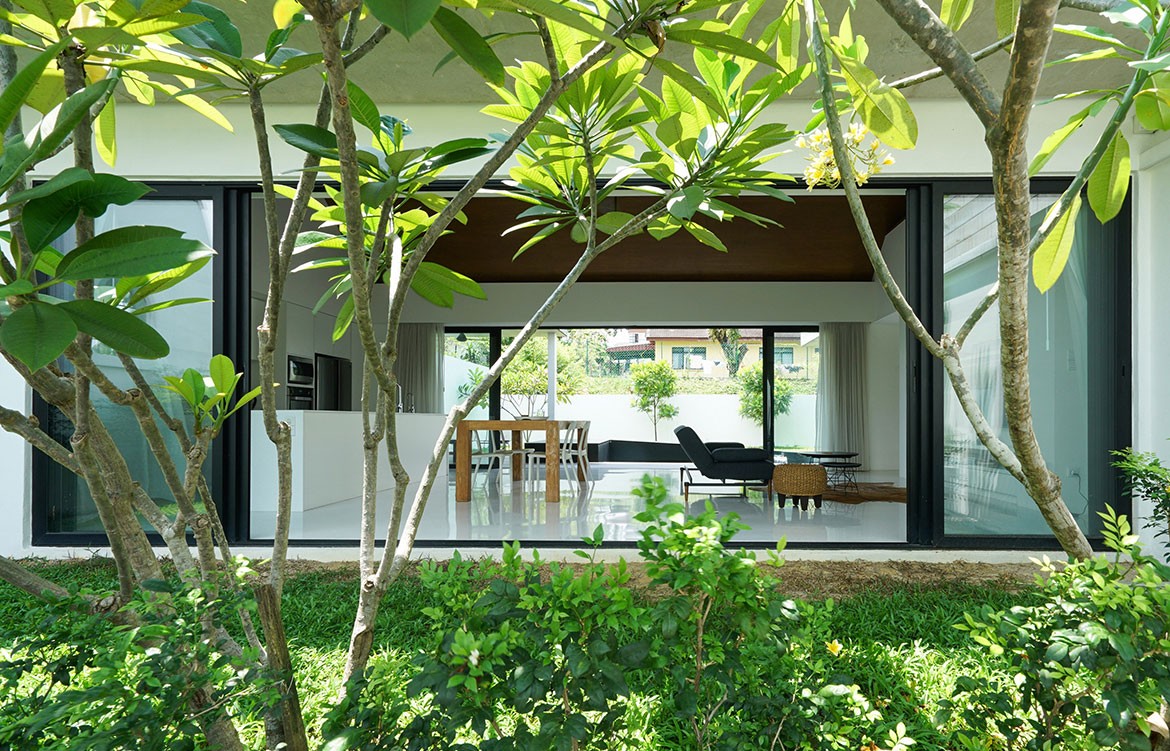 In the main living space, the joint between a timber-lined inverted gabled ceiling and the top of the white walls is managed with a strip of diffuse, yellow-hued clerestory light that accentuates the ceiling's warm tones. This careful handling of light is also evident in the polished white floors, which reflect daylight and bathe the interiors in even, natural light. The bright, voluminous space unfurls via full-height sliding glazing into the front garden, which shields the road view, and a rear garden, where a black koi pond and lounge deck provide a private space for reflection and relaxation.
Upstairs, timber floorboards and white walls and ceilings invert the visual language of the ground floor, and windows are strategically placed to maximise cross-ventilation. A shared corridor lined with bookshelves connects each of the rooms in sequence and contributes to an air of connectivity and intimacy.
Knikno House revels in enabling delightfully unexpected connections between spaces, dragging out sightlines and opening up circulation. On the first floor, a void at the intersection between the two volumes celebrates the articulated gable of the ground floor, allowing the family to peer into the space below.
"It is difficult to describe this home in a simplistic sense," says Fabian, "As its parts seem to mesh with each other, giving multiple repeated descriptions of spaces but hopefully, it will speak for itself in clarity to the present listener."
Fabian Tan Architect
fabian-tan.com
Photography by Ceavs Chua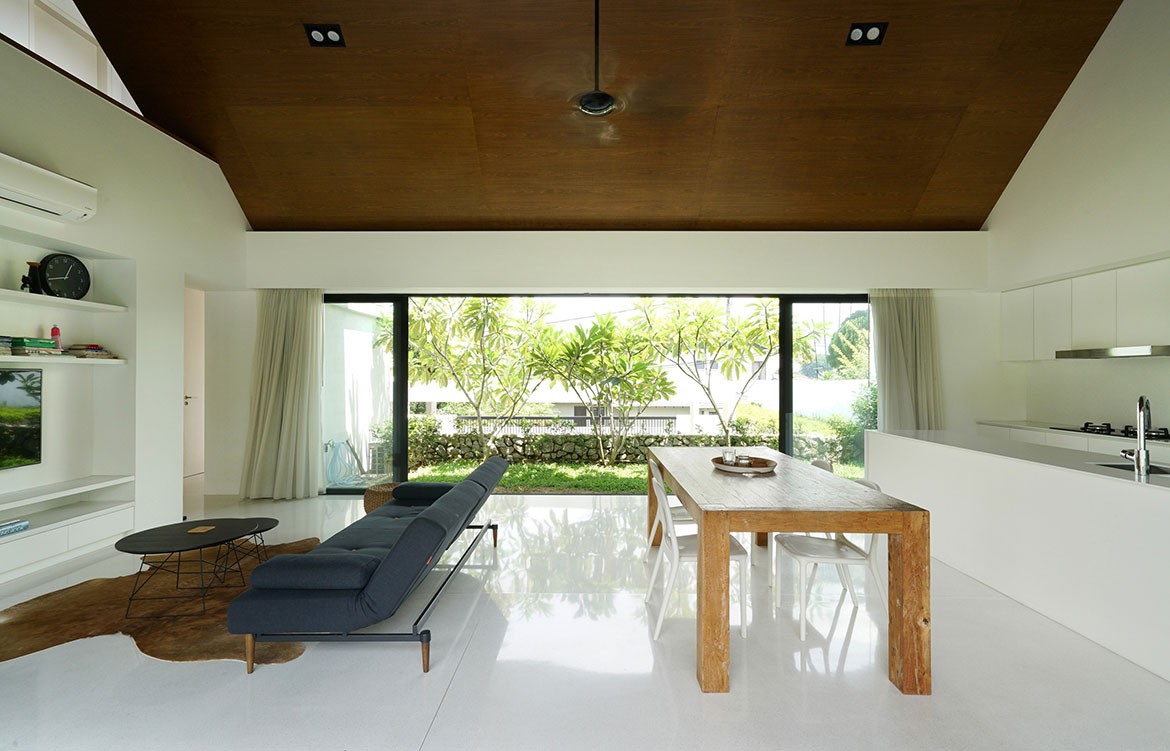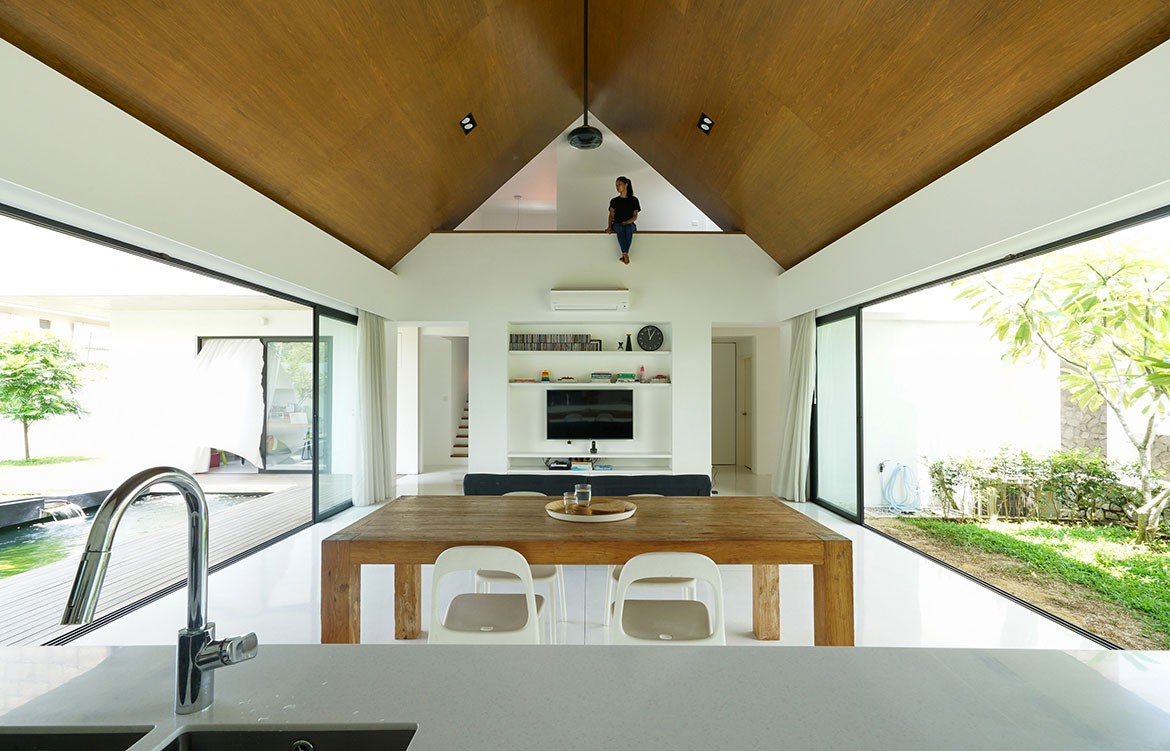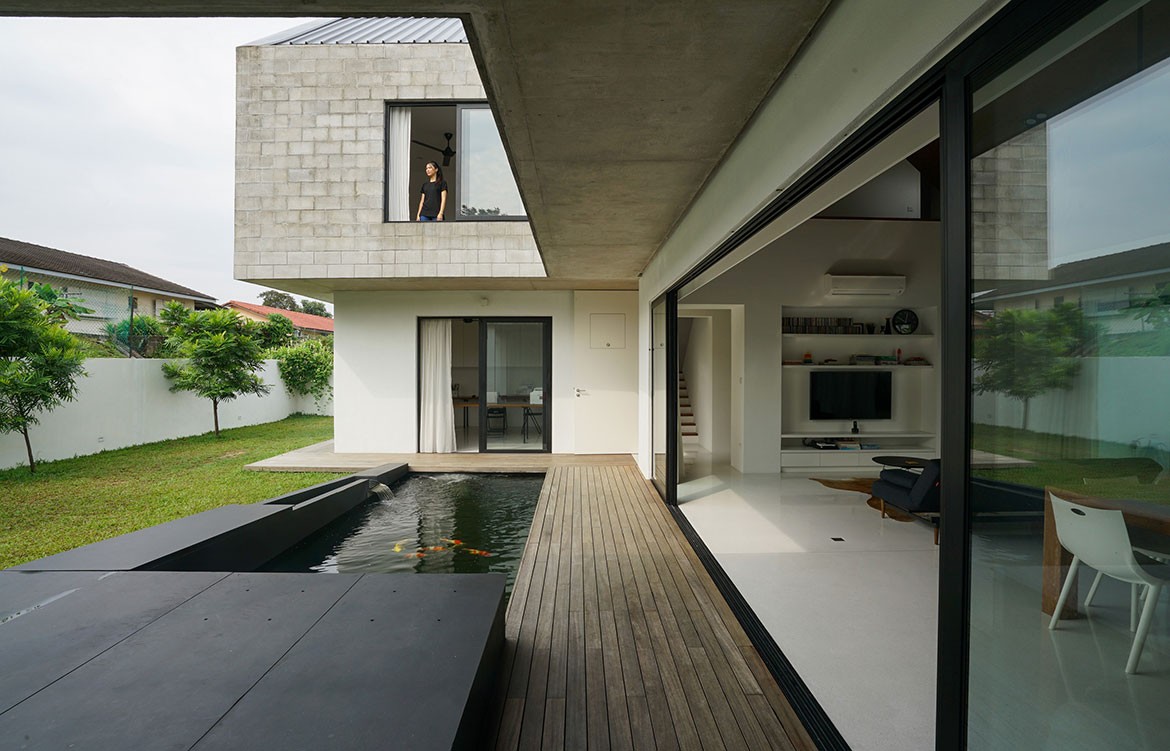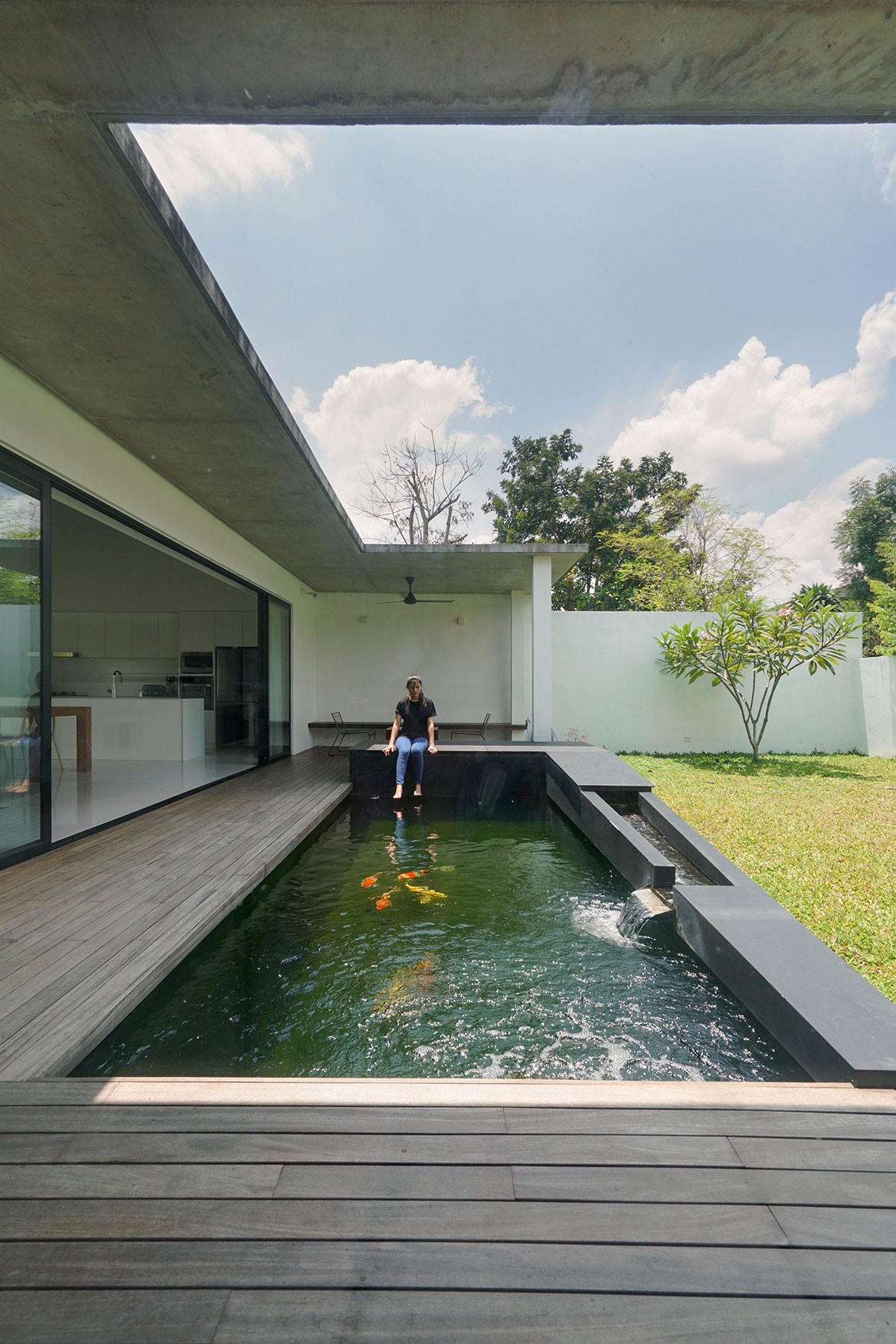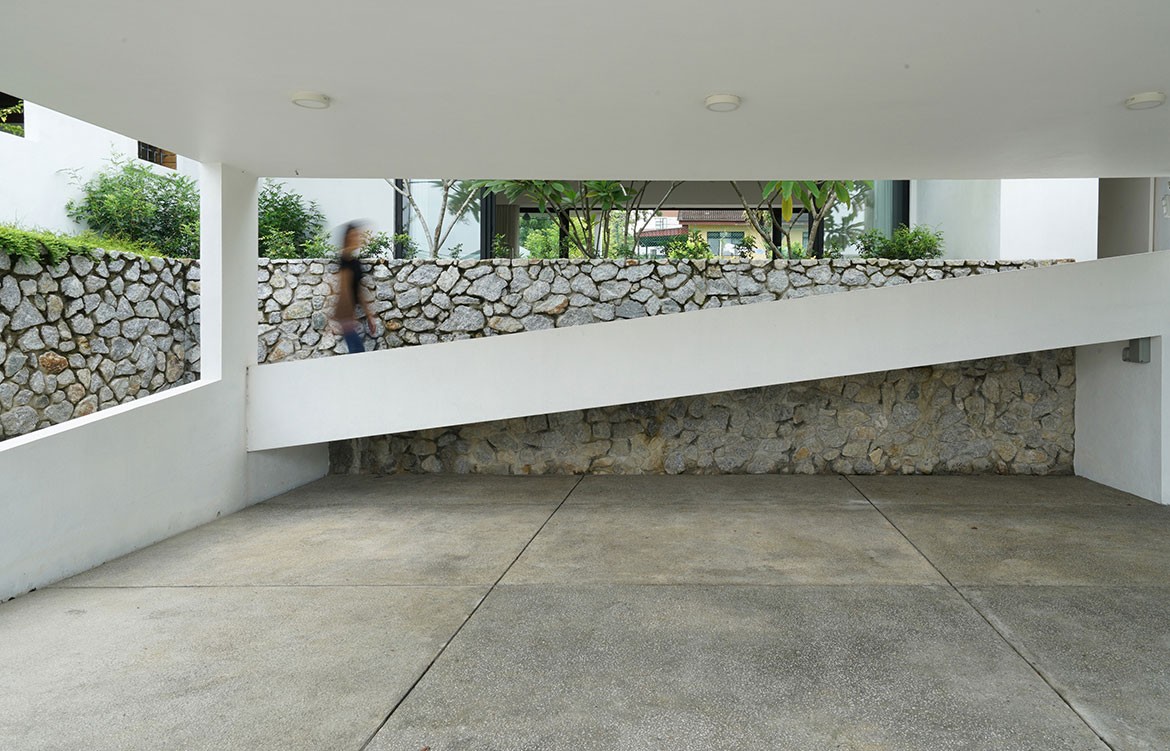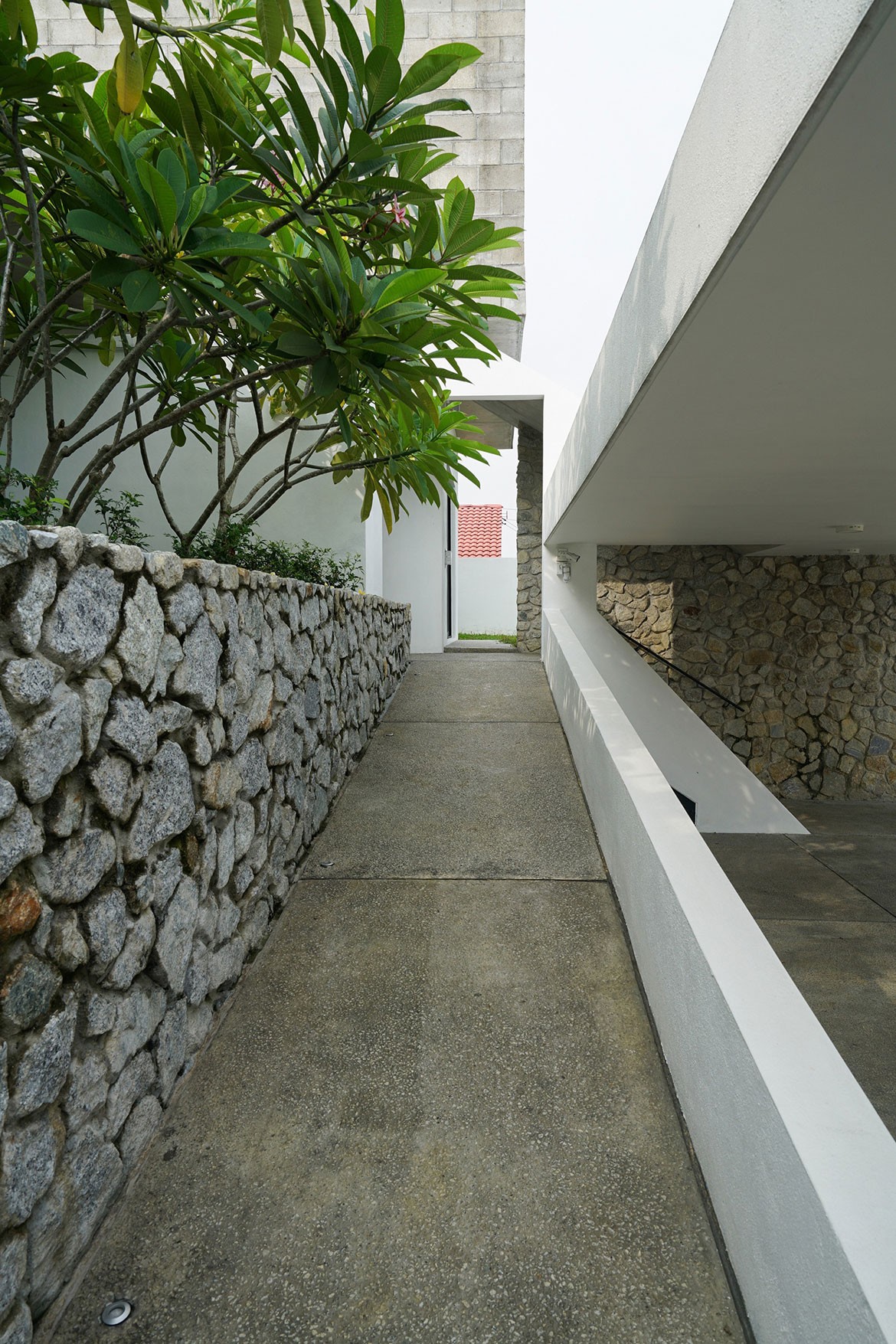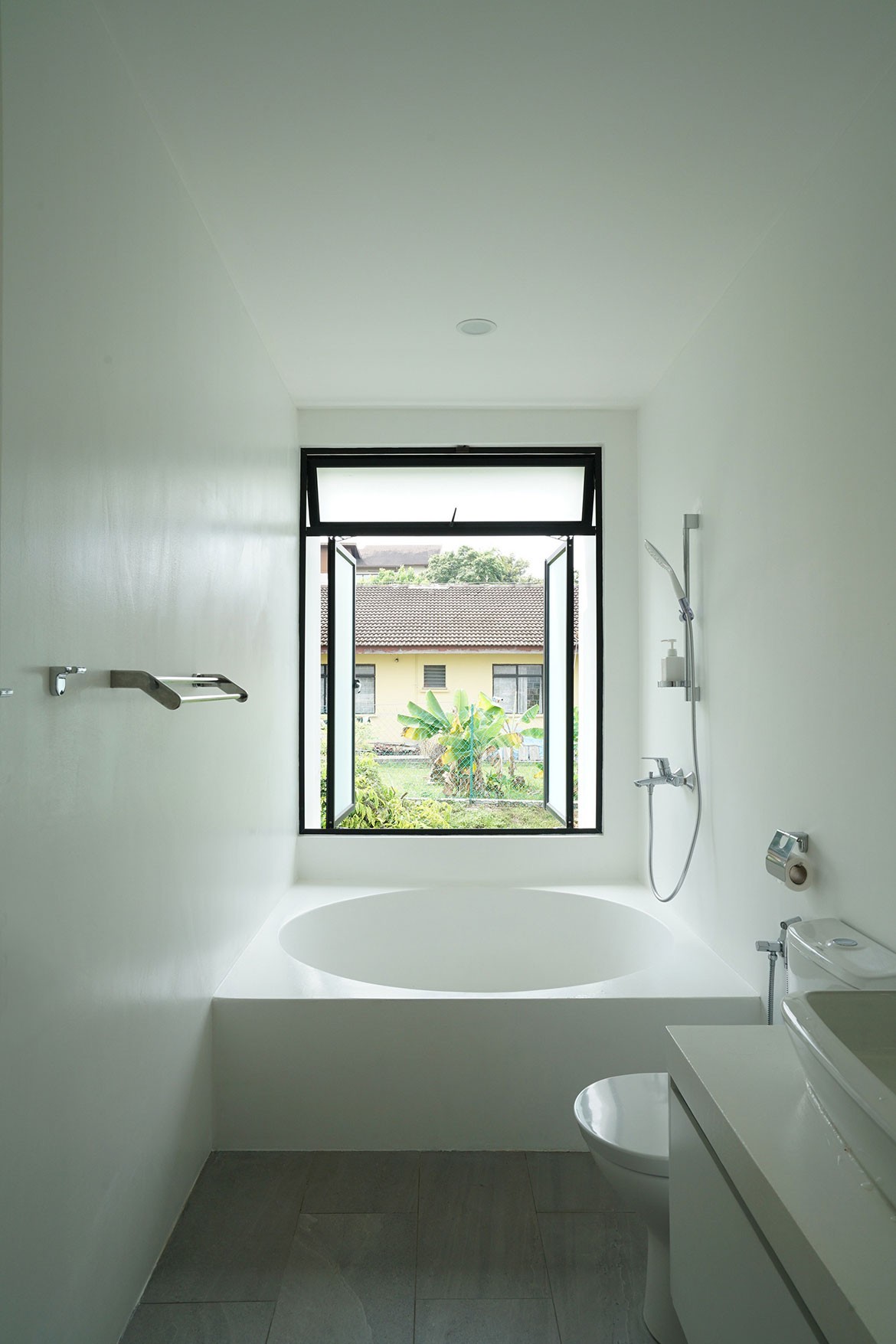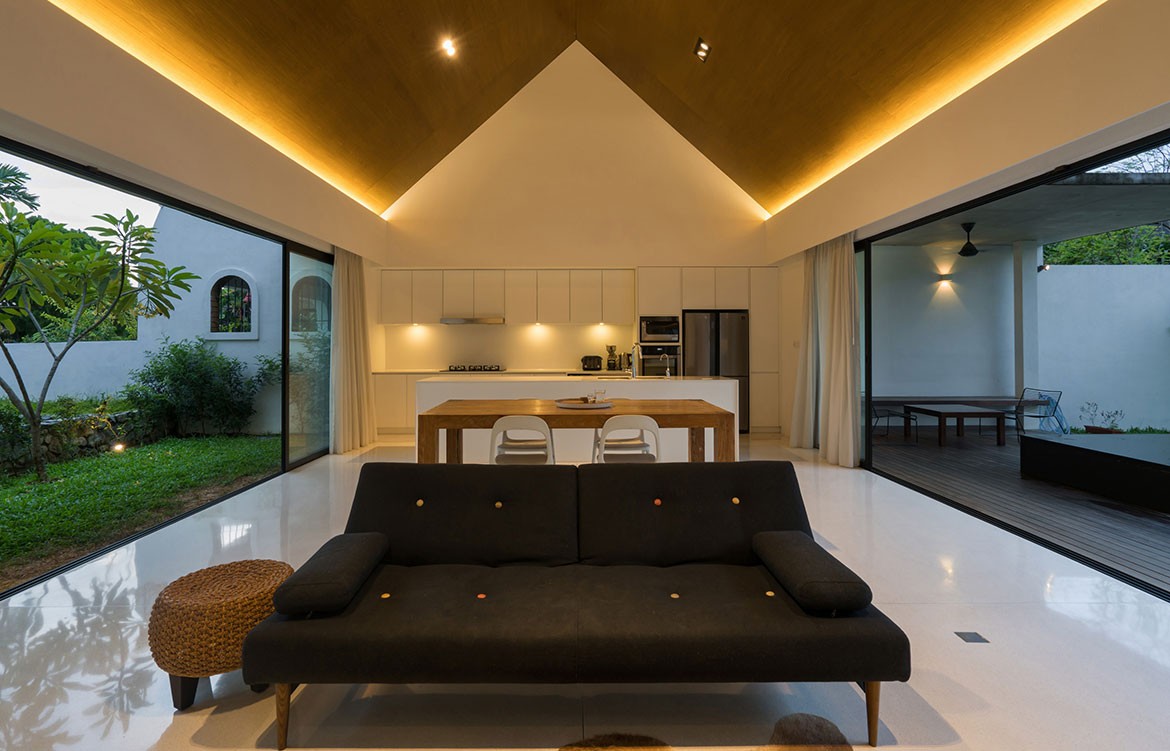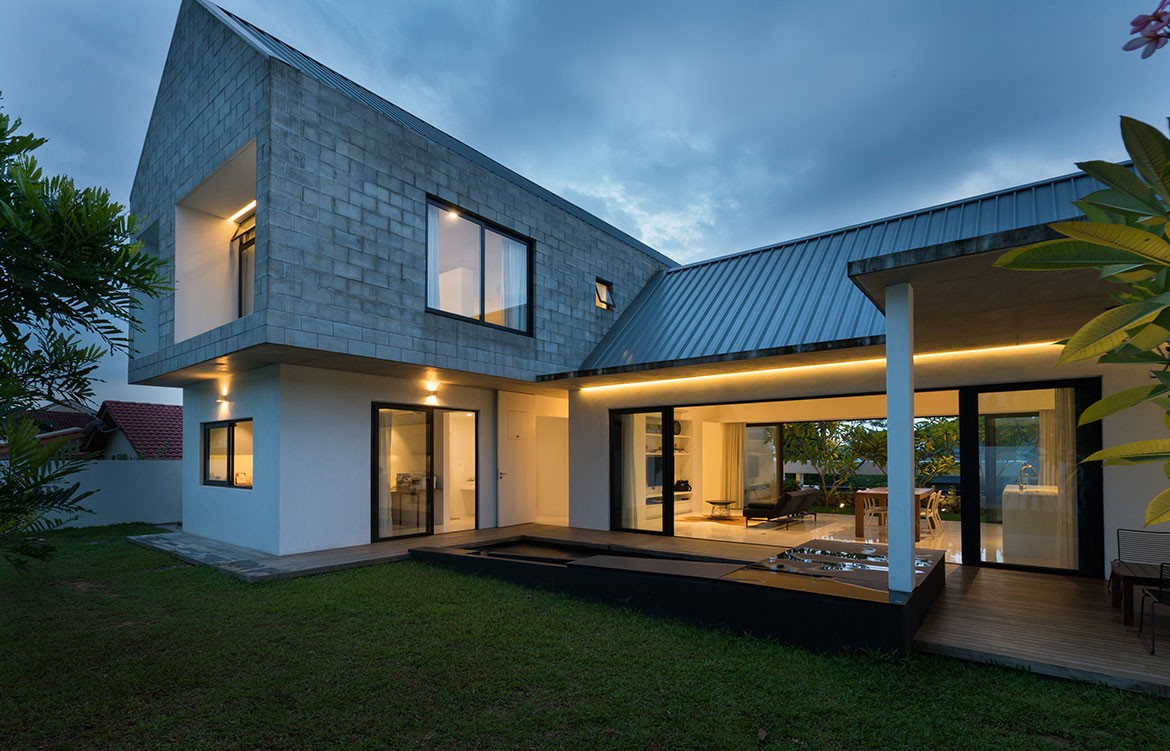 We think you might also like House W by Atelier About Architecture
---