In the Perth inner city suburb of Mount Lawley, new design ideas are surfacing. This factory style home, the first flagship residential project from local architecture and design firm State of Kin, marks a renewed sense of residential design in the city, and has already been well received by the community – being the most well received home in Open House Perth program history, achieving record sign ups prior to the November event.
"The holistic vision for this home was to create the illusion of a renovated, heritage factory turned house," says State of Kin Associate Ara Salomone, who now resides in the home with her husband and State of Kin construction manager, Donny Salomone, "This belies the reality that it is actually a brand new construction on a small, inner city block."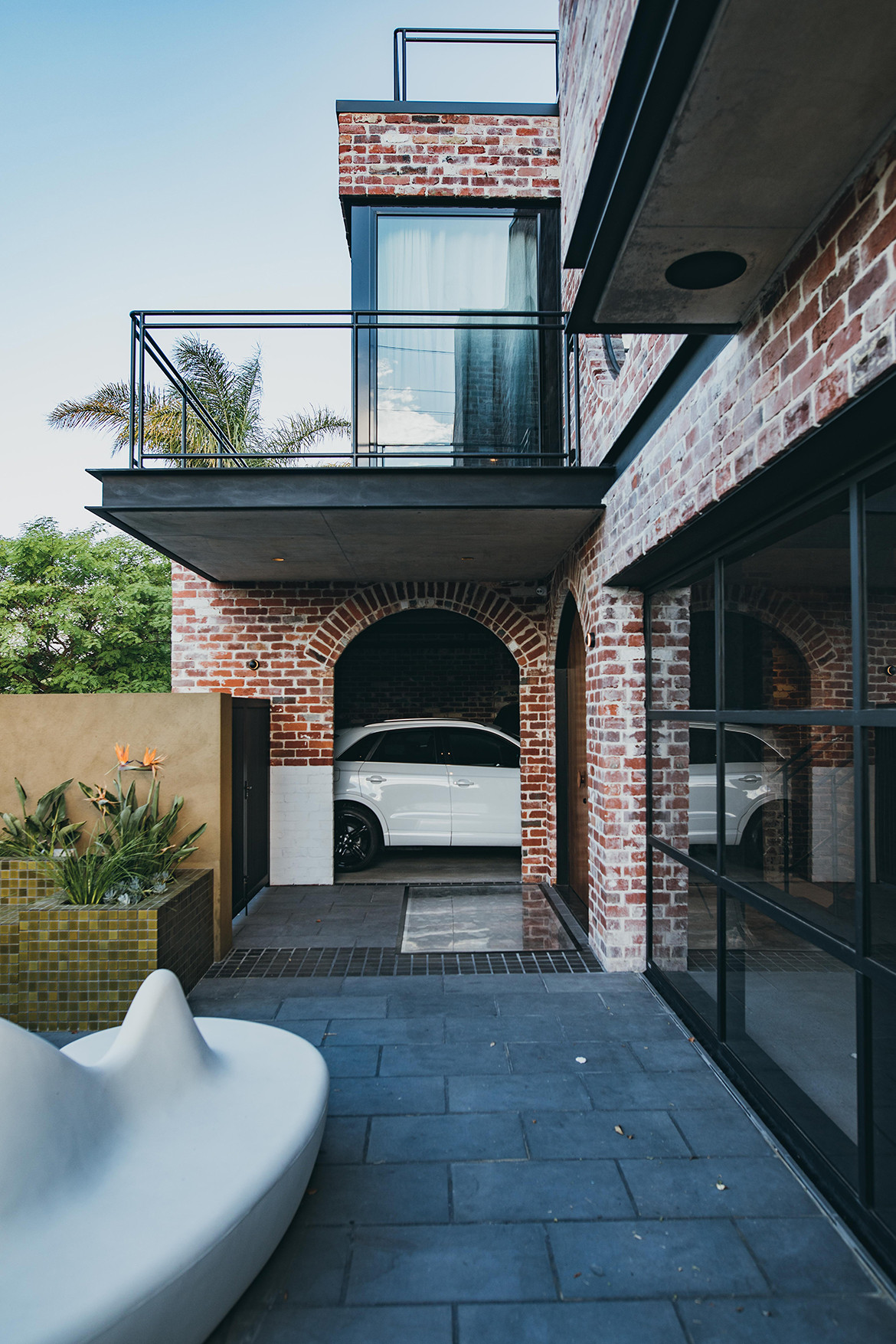 This old-meets-new aesthetic of the home is an approach that is present in the entire build of the home, which was designed with both new materials and old techniques – and vice-versa – in order to authentically embrace history within a contemporary build.
"The red bricks have been salvaged and repurposed, while an expanded steel mesh bridge and suspended reading hammock net have been specially constructed to allow light and movement to flow between levels and spaces," says Ara.
The industrial, factory style aesthetic of the traditional red brick façade throughout the home is offset with the warmth and external views afforded through generous window placement. The harnessing of light and embrace of the surrounding outside was given careful attention in the structural design of the home permeating the interiors in unexpected ways. The glass flooring in the home's entryway illuminates the large underground cellar below, and the cellar's herringbone brick ceilings recalls ancient European tunnel design. The large, eye-catching circular windows allow light to flood the interiors of both the rear and front facades. "These circle windows also beautifully frame city views to the south, as do large windows in two bedrooms, a rear facing balcony and the rooftop deck level," explains Ara.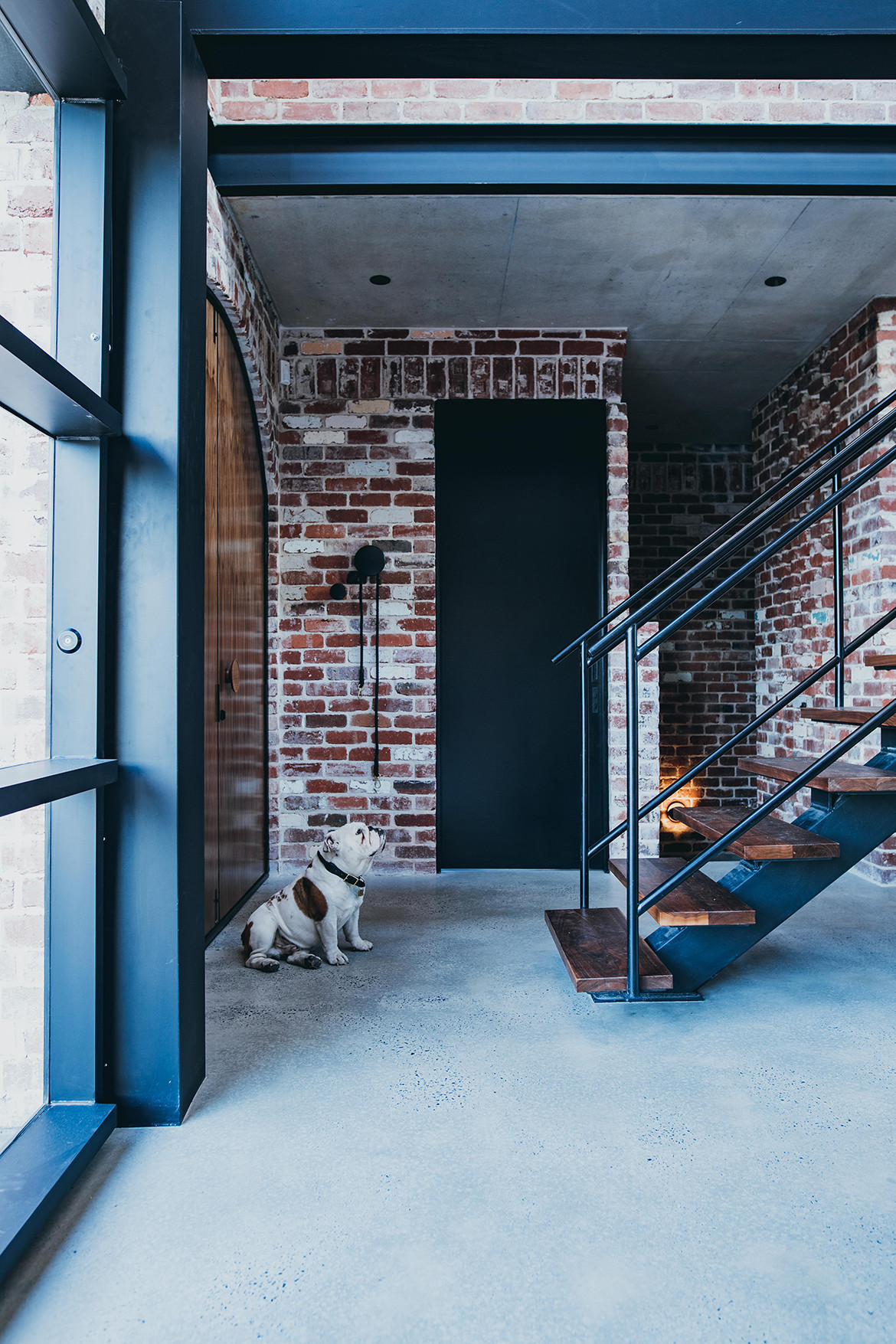 The kitchen is a clean, monolithic design, which neatly contrasts the texture and variegated tones in the red brick walls. "It spills outside to the outdoor kitchen as an adjacent wing, which includes a pizza oven and barbecue right bedside the main kitchen space," she adds. "The large tilt door to the front façade opens to connect the outdoor and indoor spaces for seamless entertaining, so that the dining, kitchen, living and alfresco are entwined."
A factory style home is a unique and charming prospect, if occasionally an intimidating one. Yet State of Kin have shown with this house, that factory style doesn't need to mean cold, overly industrial brutalism – it can be a welcoming family home that embraces light and comfort in playful and inspired ways.
State of Kin
stateofkin.com.au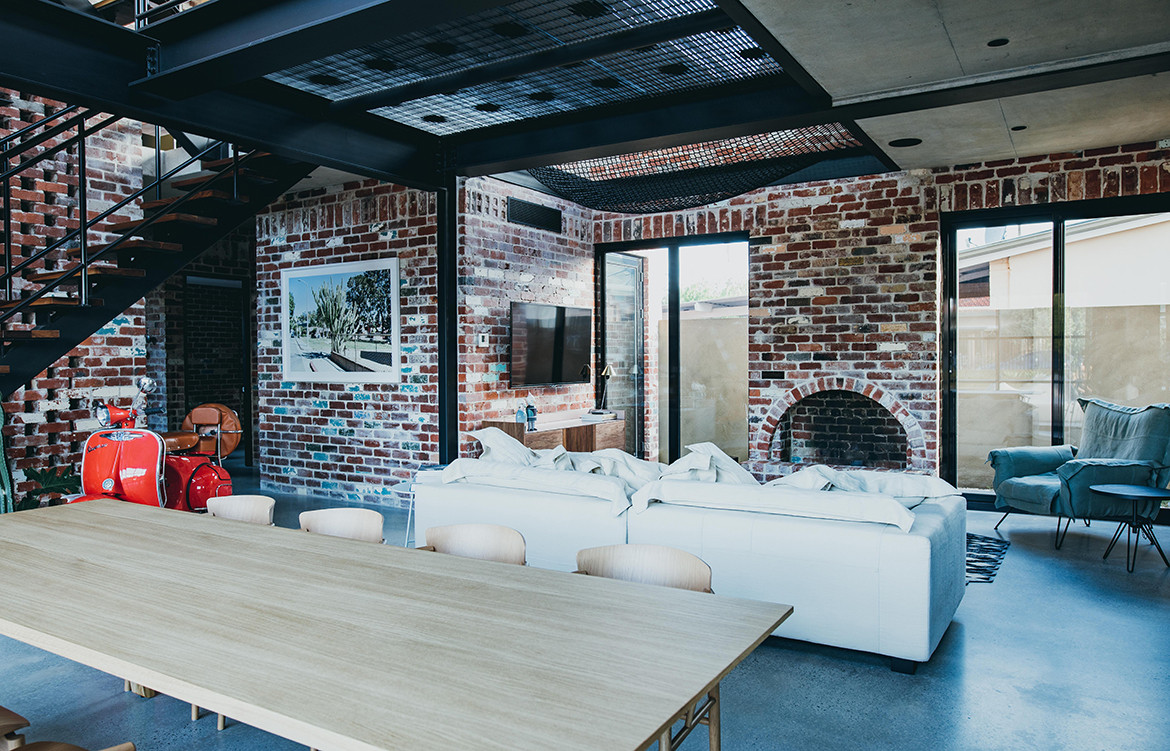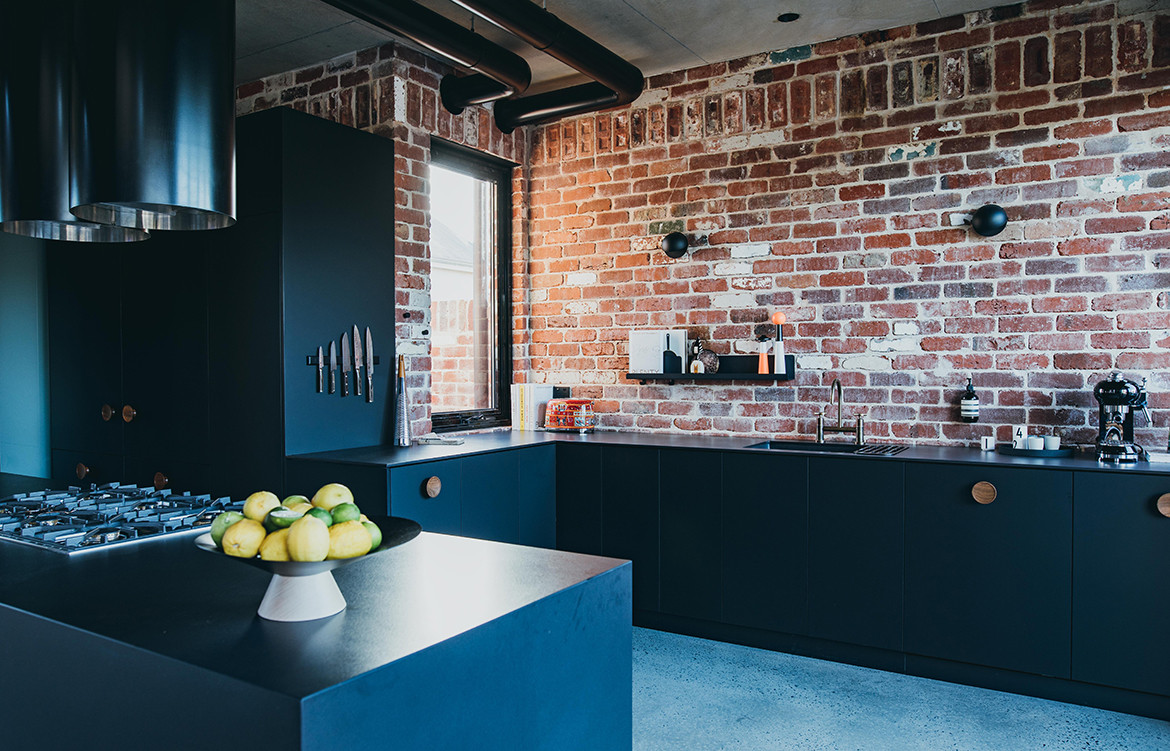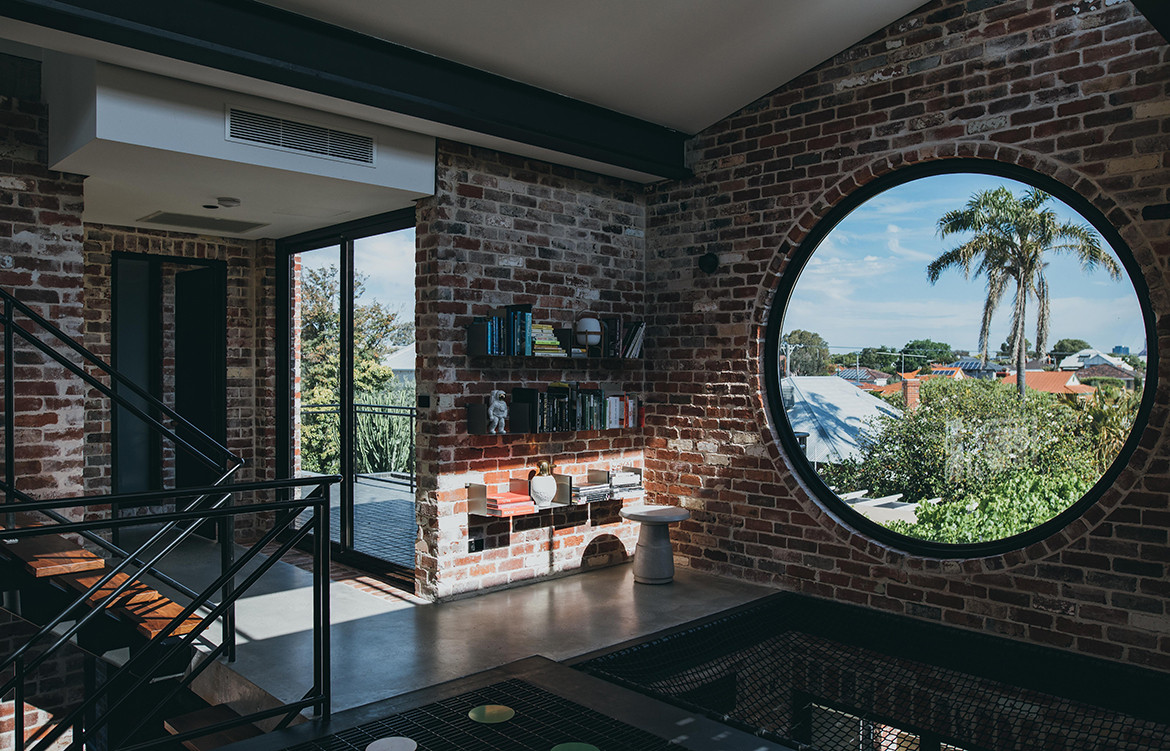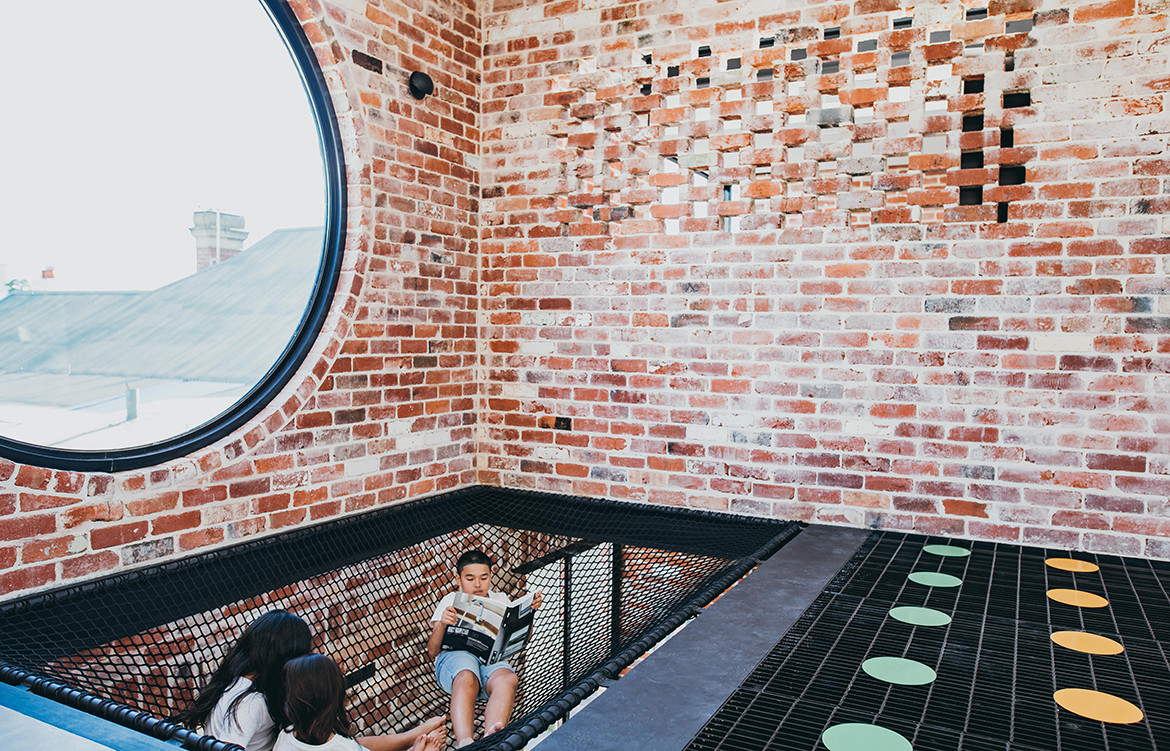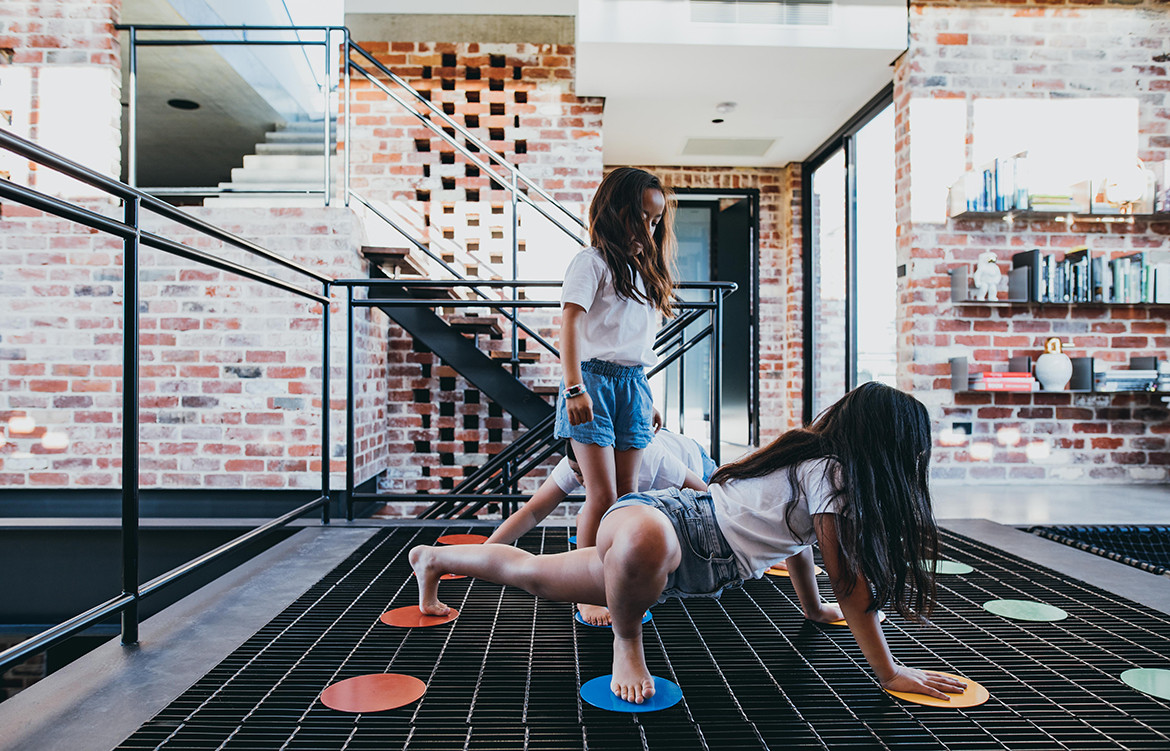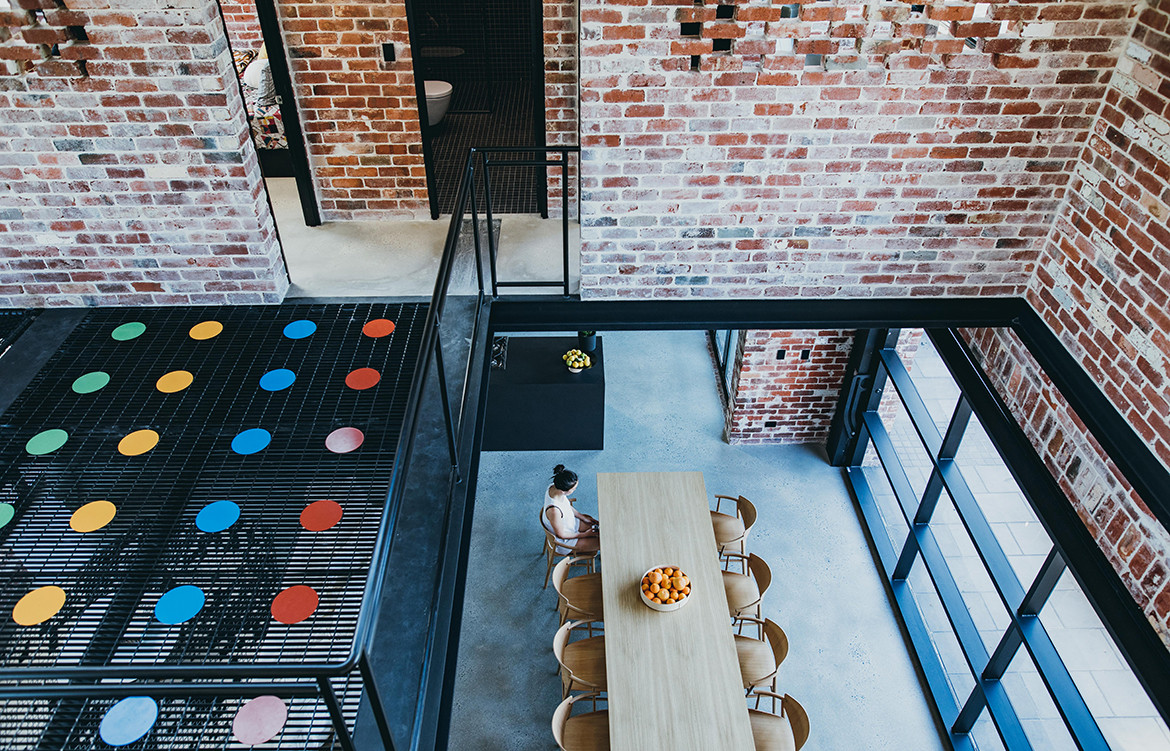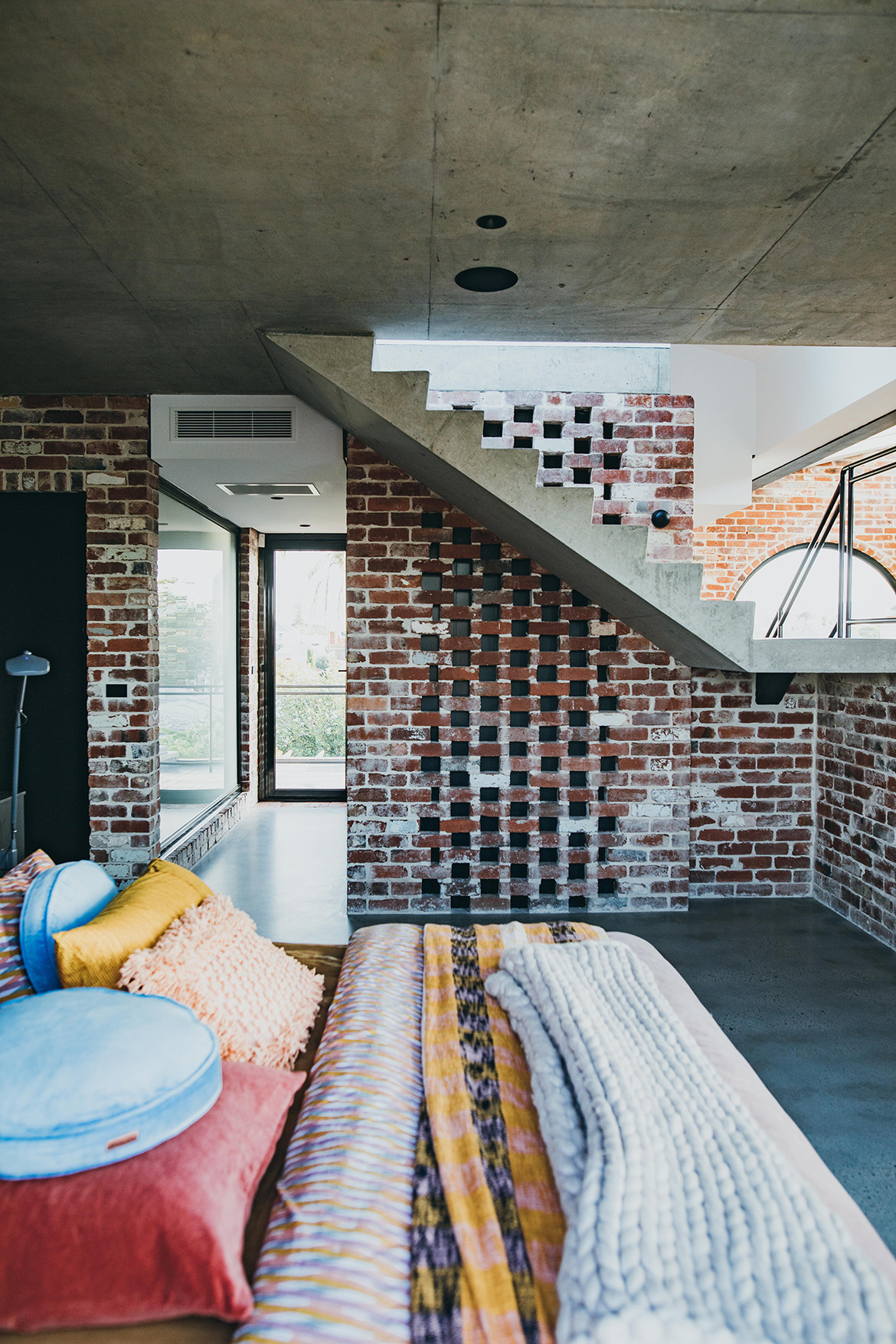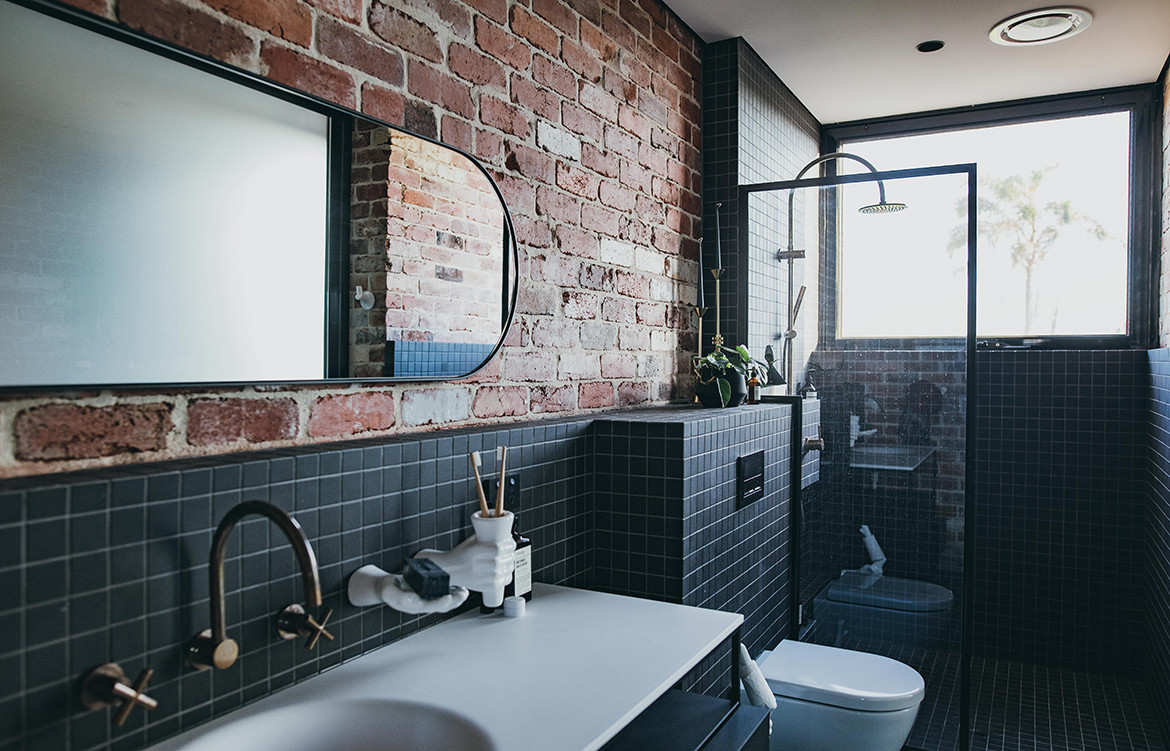 We think you may also like White Brick House by Upstairs
Tags: Ara Salomone, brick, Factory, Factory Style, heritage, Interior Design Perth, Mount Lawley, old-meets-new, Residential Architecture, Residential design, State Of Kin, Western Australia Design
---