Famish'd, the popular Melbourne eatery, have opened their second location, in response to the first outlet's burgeoning popularity.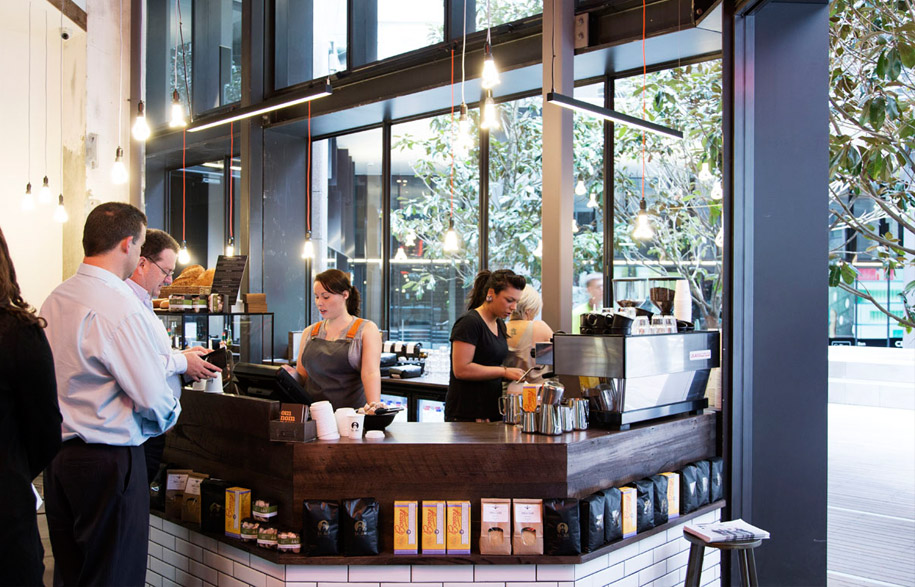 "Functionality was the primary objective of the client brief," explains Steve Mooney, creative director at Melbourne design firm, ST Style.  "The cafe experiences two 'rush hours' a day, so we were asked to create an engaging interior that would creatively support the daily influx of people."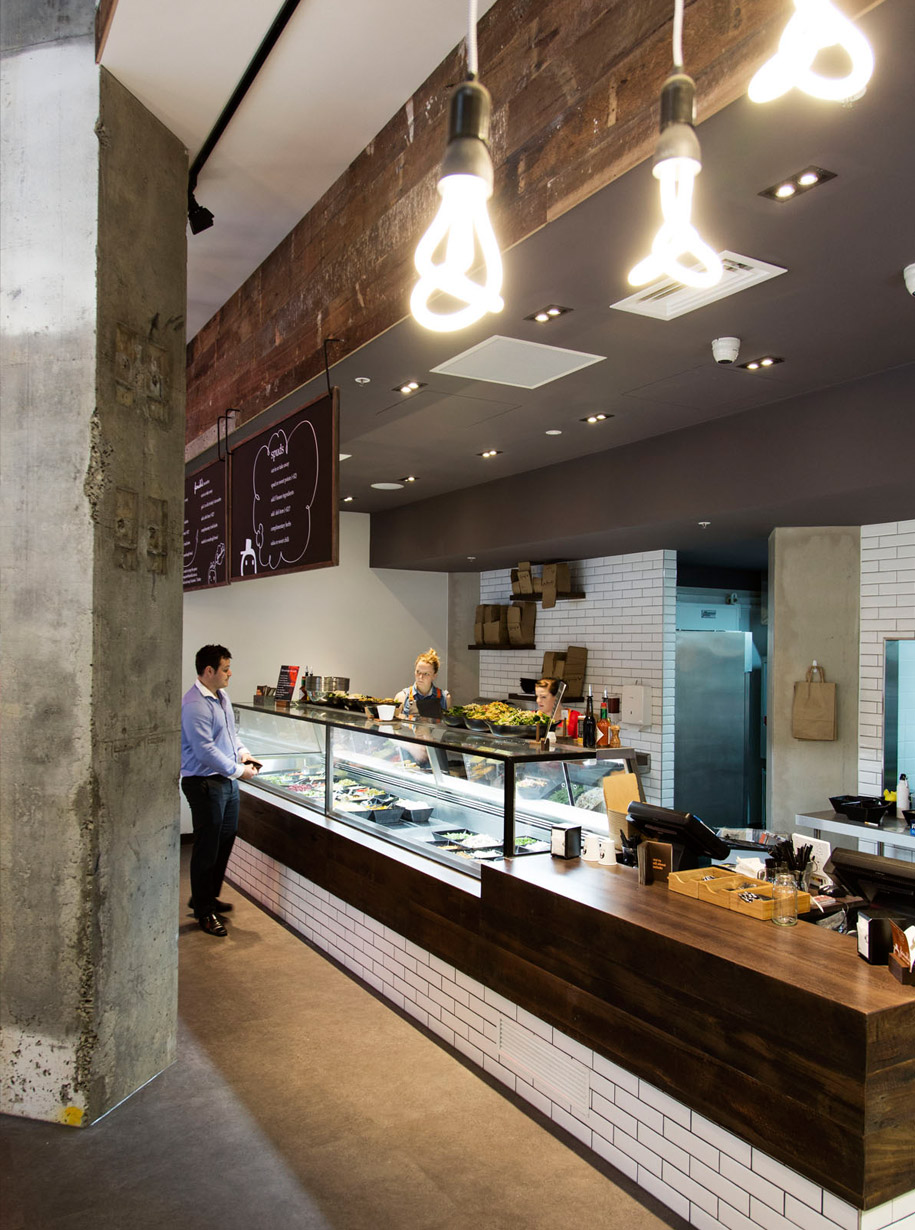 The team have created a dynamic internal layout that engenders a highly functioning and comfortable relationship between the food on offer, the servery, coffee station, pay station and the seating zones.
"Stylistically, the client wanted us to provide a design evolution of the original store," adds Mooney.  "This translated into the integration of timber as a primary element."  The material appears as cladding in different guises throughout the space, creating a sense of warmth in the 99 sqm tenancy.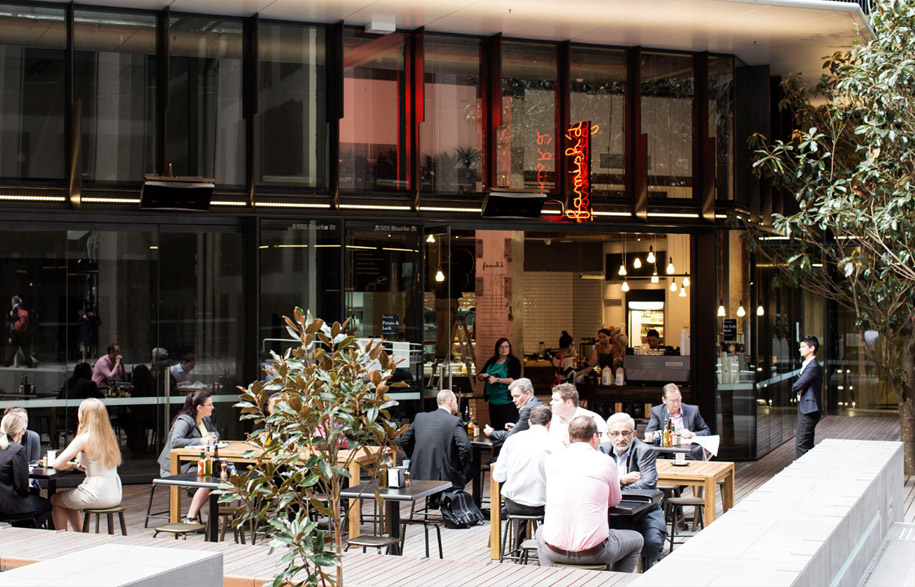 The team have also successfully integrated a medley of other textures, purposefully creating a "mismatch" of materials.  Reclaimed timber and exposed concrete are juxtaposed against glossy, white, three-dimensional tiles and neon signage.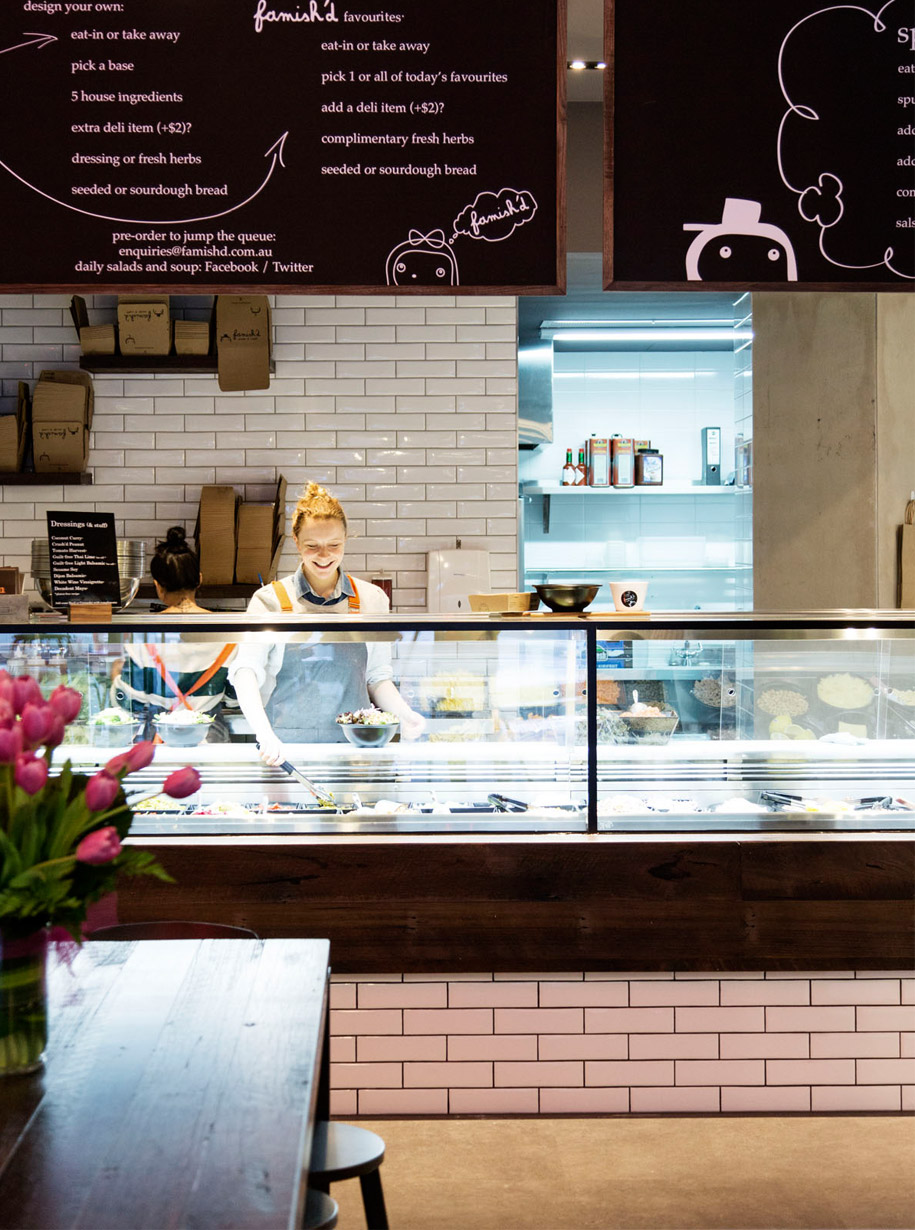 "We tried to integrate as much detail as possible," continues Mooney.  "For example, we used varying colours of grout on the white tiling, which creates a visual effect across the space." Despite a number of other creative proposals falling prey to value engineering, the overall effect is bold, cohesive and free flowing.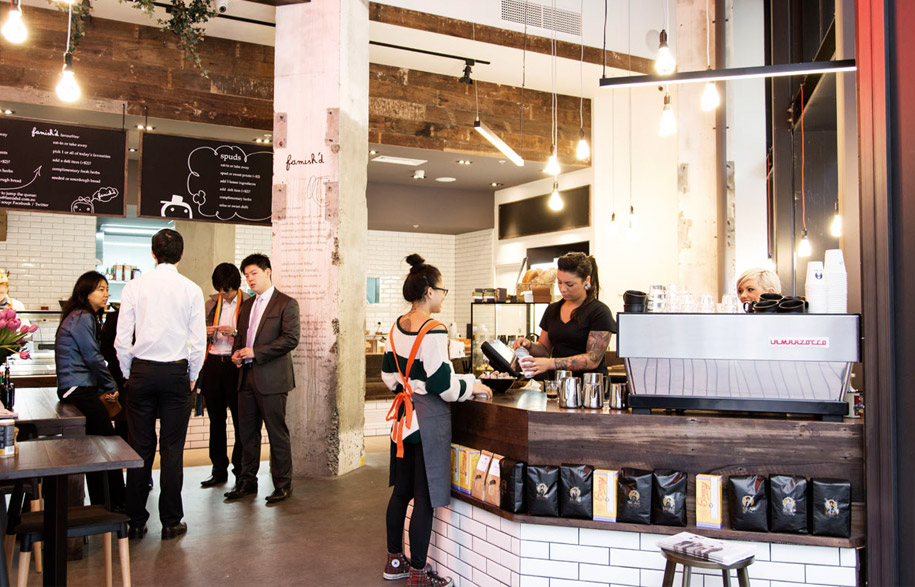 St Style
www.ststyle.com.au
Famish'd
famishd.com.au
---