The 1970s was a bit of a crazy time in more ways than one, particularly when thinking about design. Flagrant use of colour, absorbing patterns and bounding shapes. For a while there, everything went a bit wild. But the 1970s zeitgeist was joyful. How can you not enjoy yourself in a setting that, with or without you, is already having fun?
The Field House takes notes from this buoyant era of design and renders it – calms it slightly – to better suit the more sleek sensibilities of the present day. You can expect no lesser daring design in the home of architect Robert Puksand of Gray Puksand interior, architecture and design studio. Robert and partner Joanne were enjoying their newfound empty-nester freedom when they decided to downsize. Having their children now – to some degree – out of the picture, the couple were able to realign what it is that they want and need – and what kind of setting in which they would like to enjoy their day-to-day.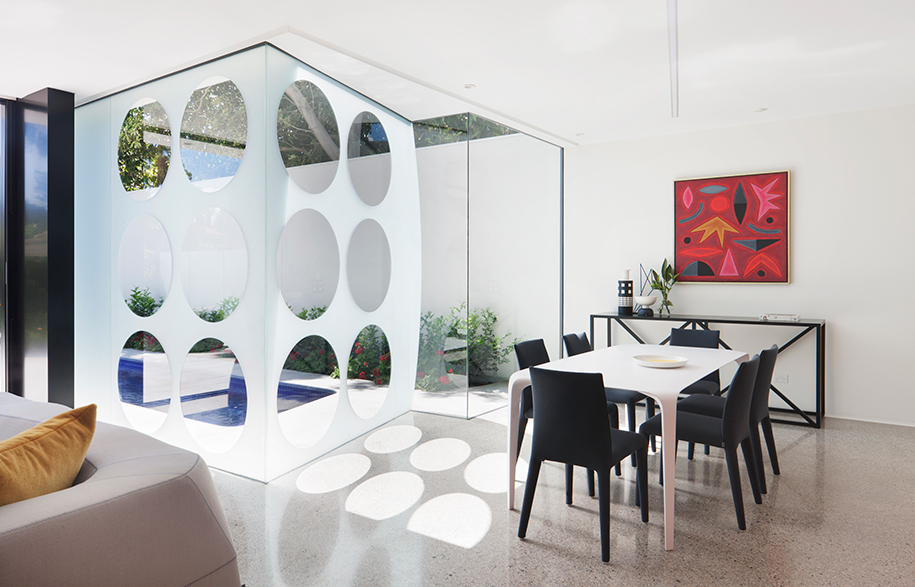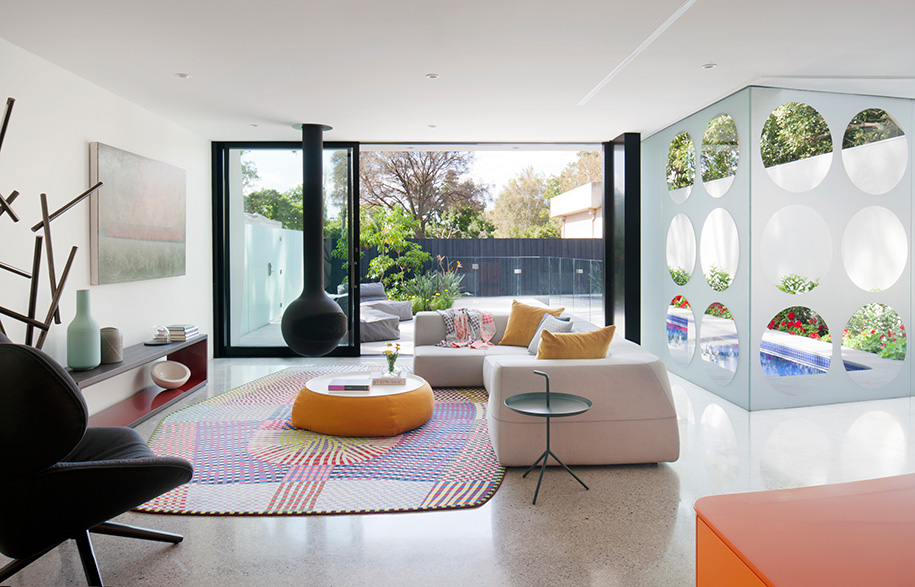 The brief Robert had for himself was to create a 'happy house'; a space that inspires a youthful giddiness and curiosity as it guides you throughout. The igniting vision for the design came from Robert and Joanne's combined love for the arts. The concept was for the house to break away from conventions, to not only hold pieces of art but also become a living sculpture itself. The role of the physical structure, then, is expanded beyond a mere shelter to become an interactive entity that directly affects the residents; as Robert muses, "music can make you happy, why shouldn't architecture be asked to do the same?"
Although located on a small Melbourne block, it was important for the interior spaces to feel open and generous. To achieve this, Robert adhered to an open plan design, minimising the amount of closed off spaces – creating an altogether more interconnected space. Robert's mother was an artist and he grew up with a keen interest in painting. Now able to freely move his passions out from the backburner, the house includes a top floor studio space.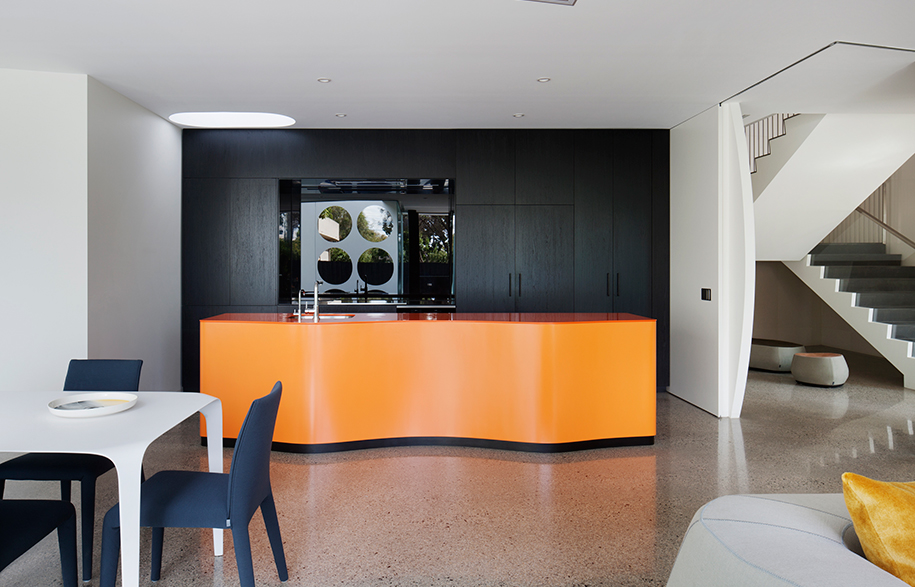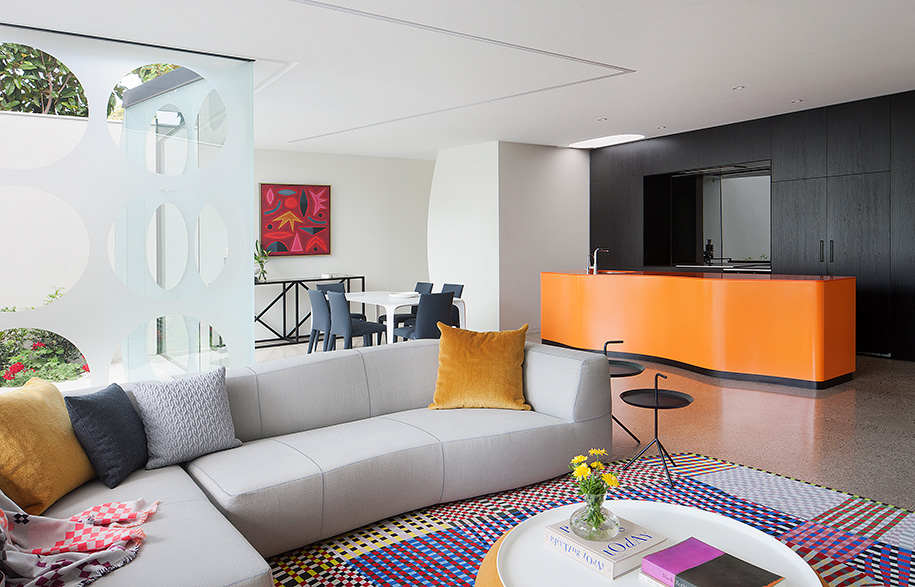 Not a pair to spend this next chapter of their lives tending to the garden, playing tennis and cleaning the kitchen, Robert and Joanne leant towards convenient and easy to maintain materials. Durable and easy to clean, polished concrete flooring flows throughout the interior spaces, while granite paving is used outdoors for it's virtually indestructible nature.
The kitchen also aims to free the couple from hassle and clutter. Reflecting a modern interpretation of this room as a liquid and flexible space, the kitchen in the Field House is fully integrated for a seamless look. Deep brown veneer cabinetry balances an elegant appeal to offset the magnetic orange island bench, which itself is transformed into a more sculptural element.
Blinded by the persistent run-around of raising children, one can too easily lose what it is that they want, or even like. And in the context of home design, living in a space that isn't suited to you can affect every area of your life. In the case of Robert and Joanne, their children moving out was a catalyst for the pair to re-examine their own space, rather than just their clients. And much alike the 70s era itself, the couple threw caution to the wind; enlisting bold colour and form to create a space that celebrated their new chapter of freedom and fun.
Gray Puksand
graypuksand.com.au 
Words by Ella McDougall
Photography by Shannon McGrath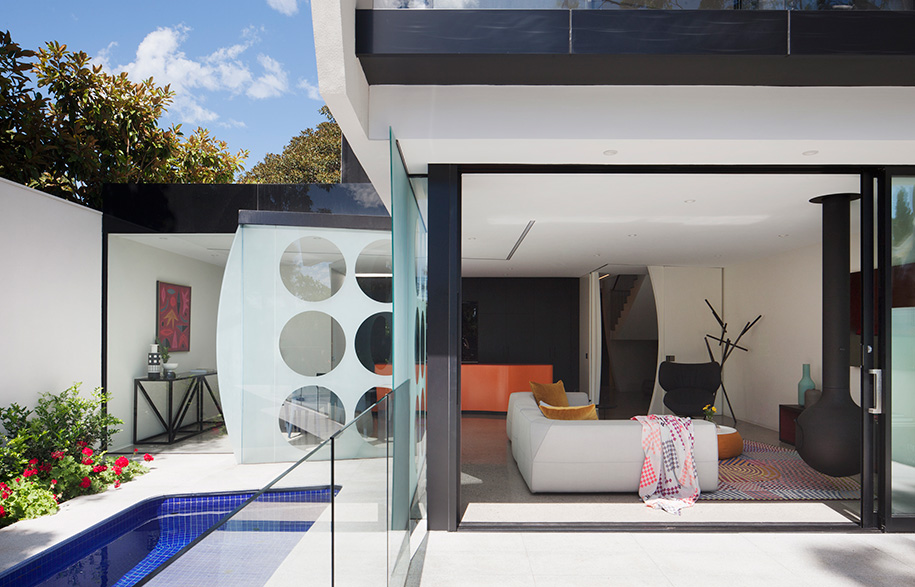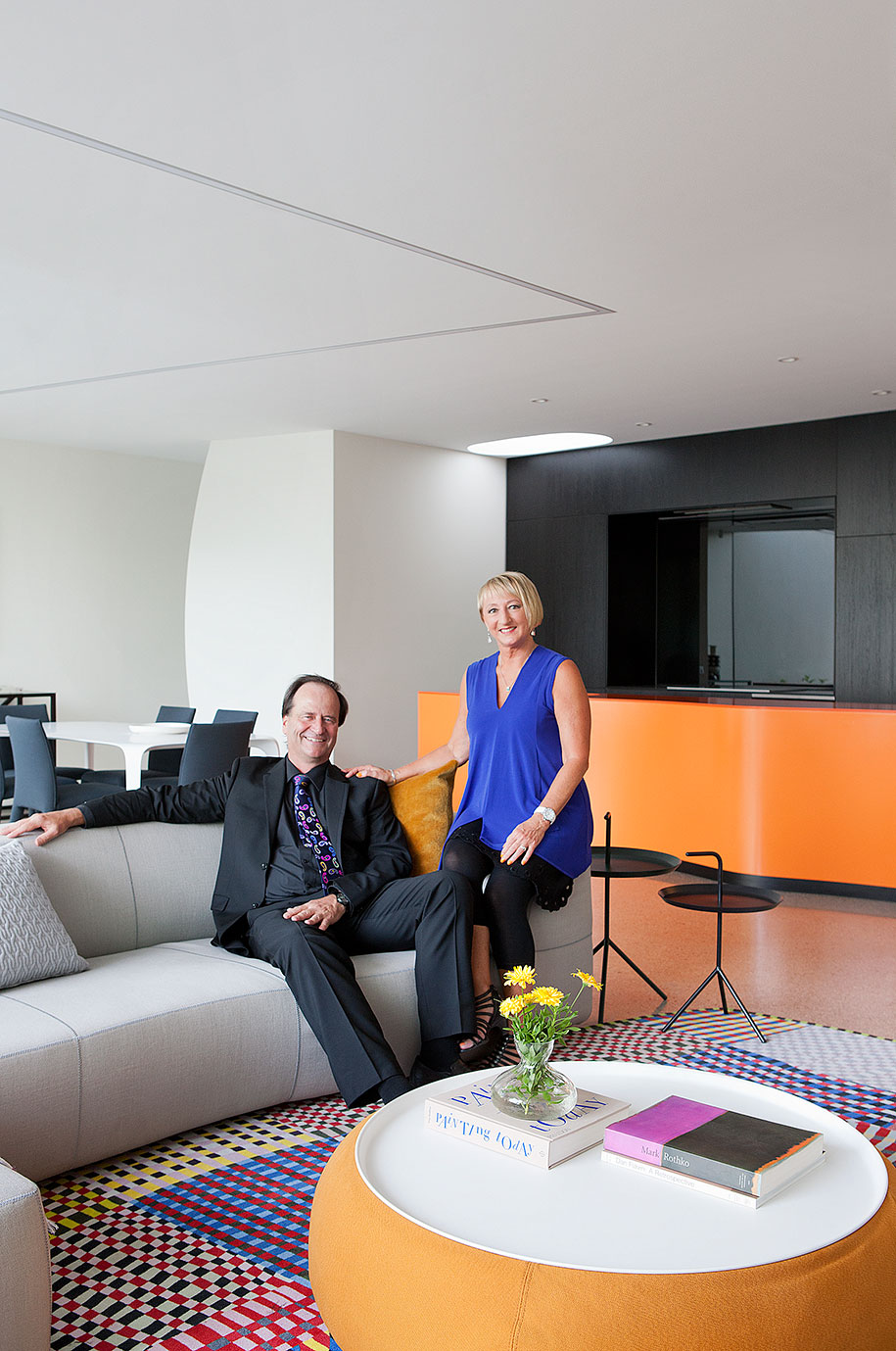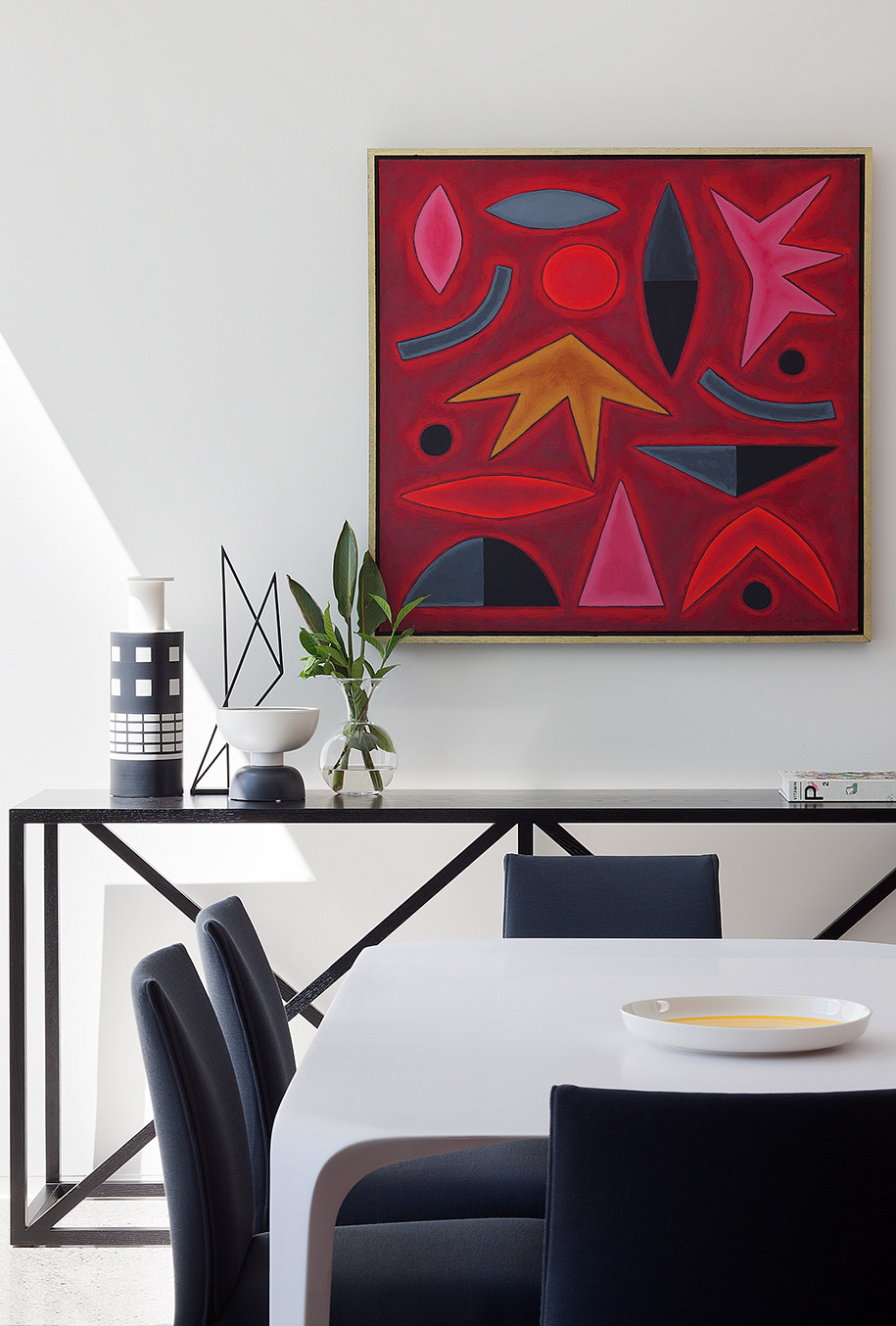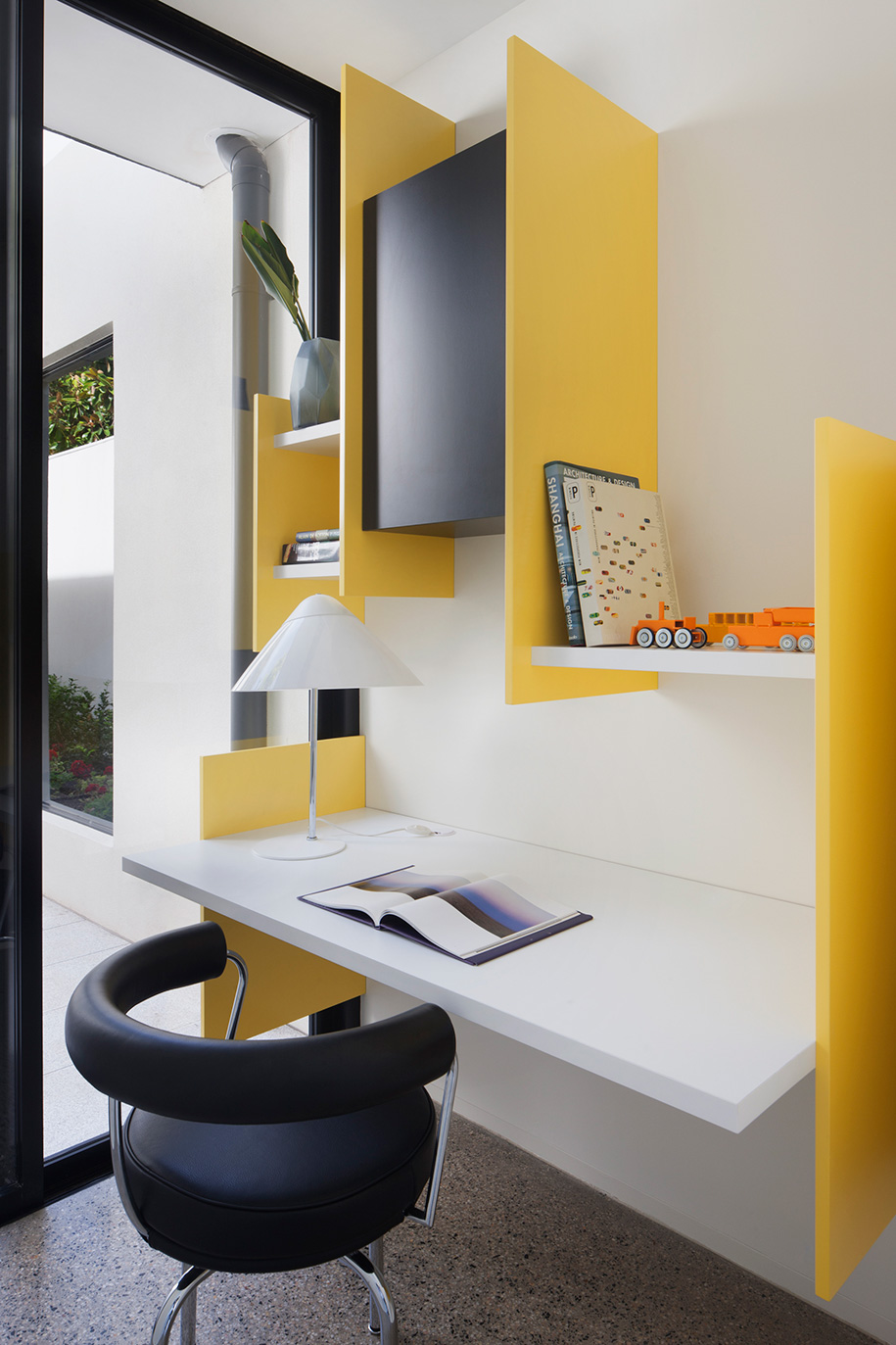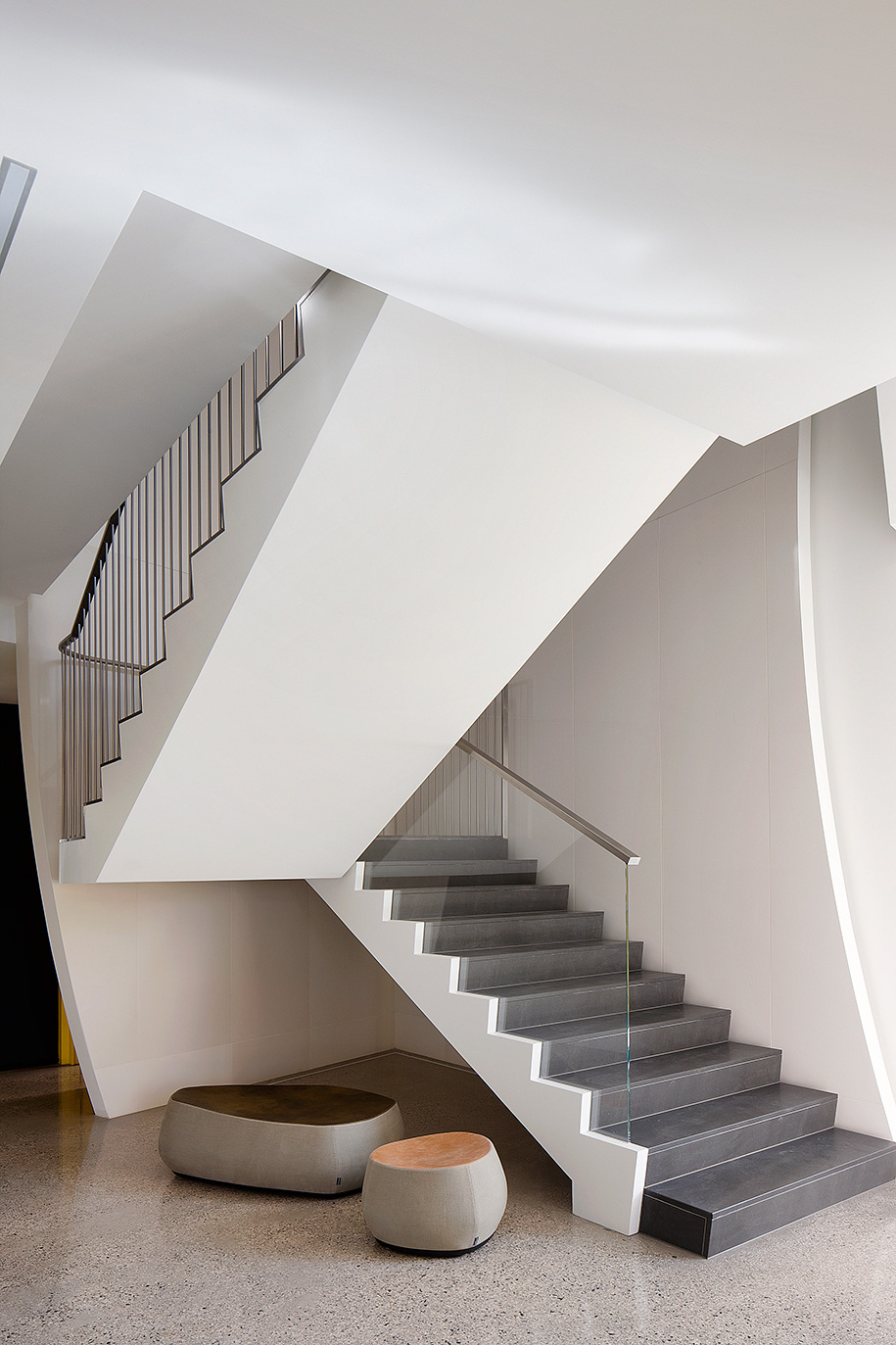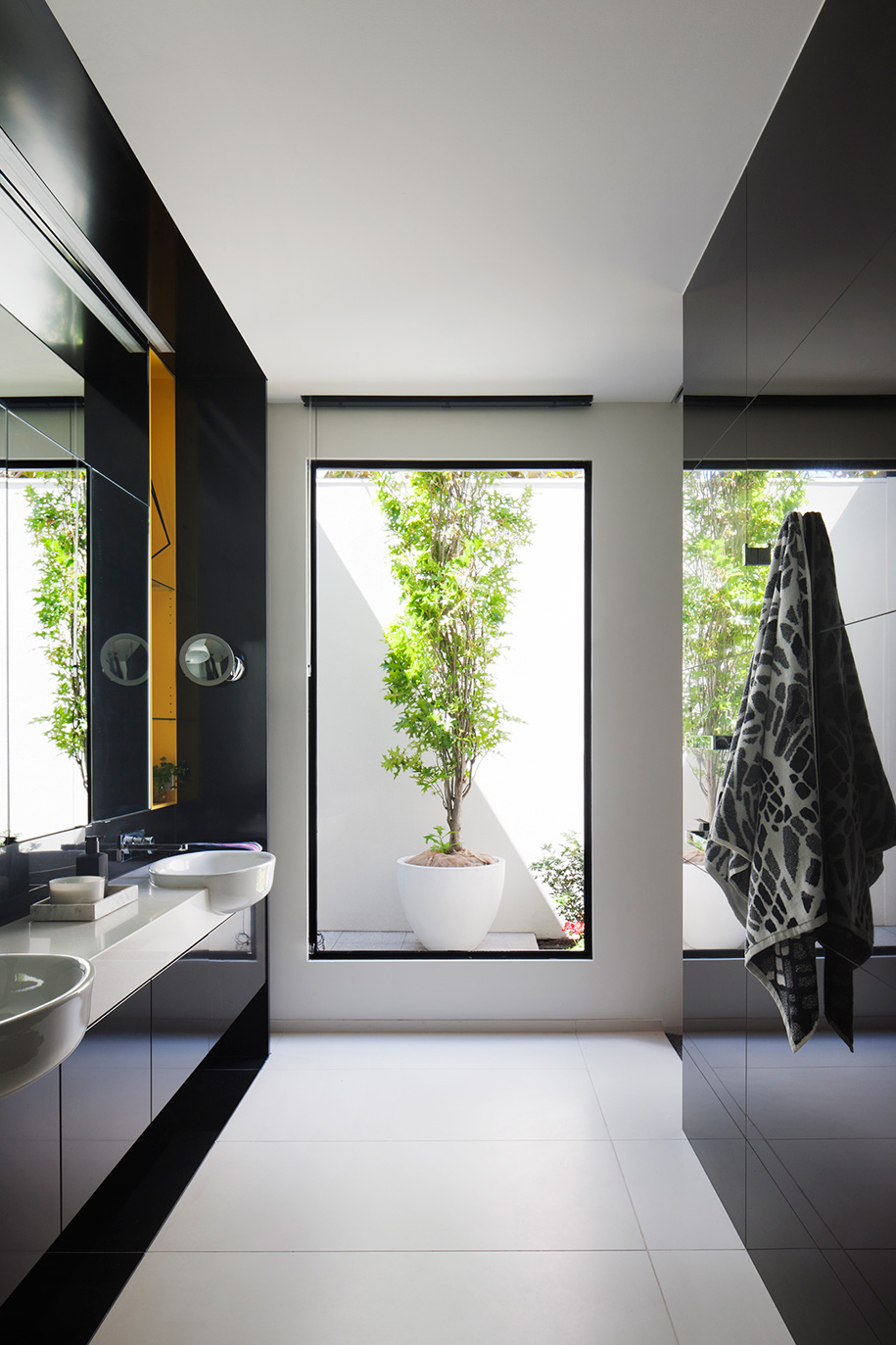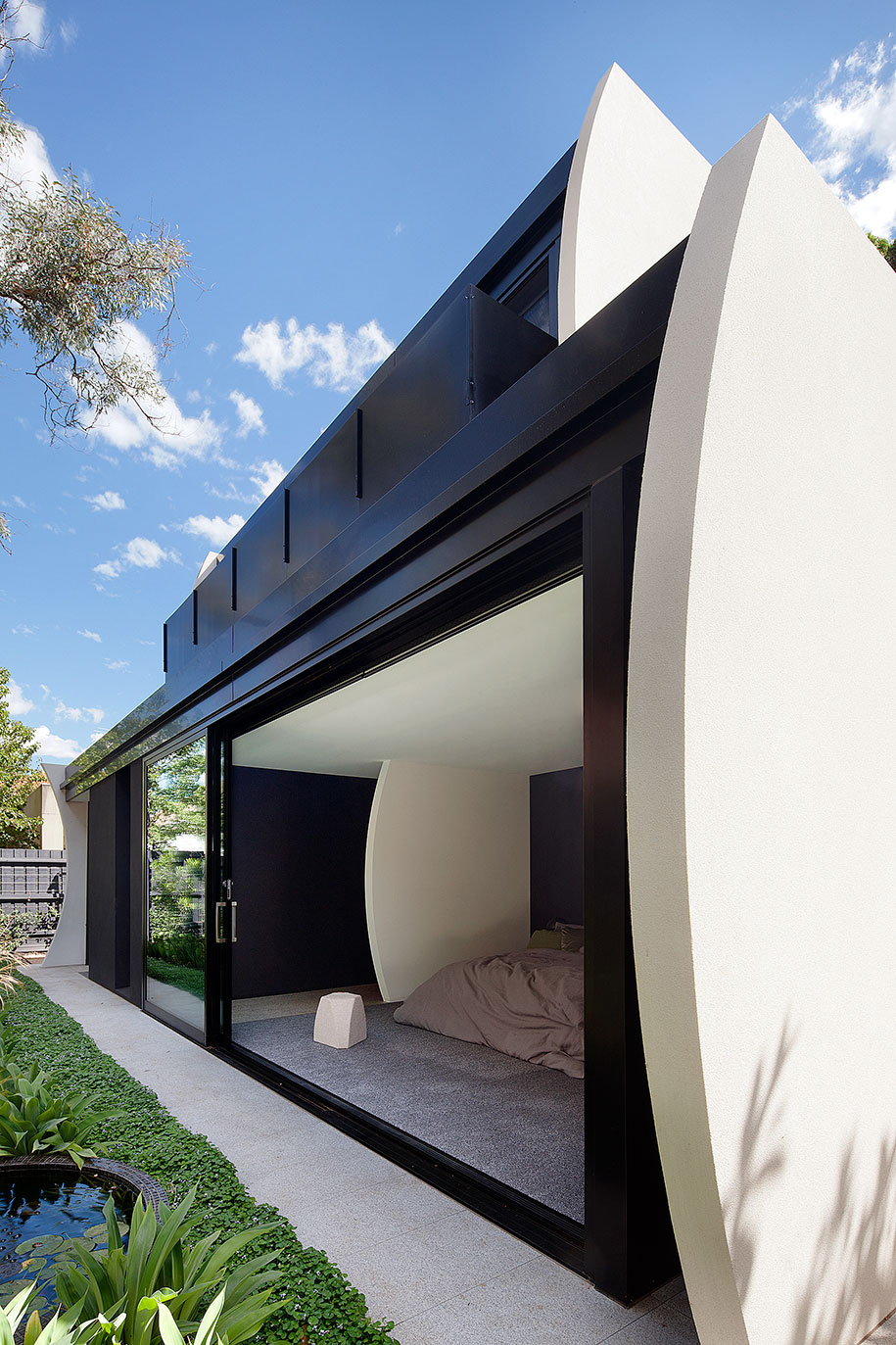 ---