Jackie and Richard Dargaville approached Edition Office to design a house for their retirement and narrow Gippsland, Victoria, block. Their top priorities were sustainability, comfort and flexibility of program, so they asked for a house with a small footprint to shield them from the strong winds, which can whistle across the surrounding farmlands, and mute traffic noise from the nearby busy road. This had to be achieved without interrupting spectacular views to Wilsons Promontory National Park, which made their property so attractive in the first place.
Flexibility of design was also necessary to accommodate future changes in mobility, and visiting extended family, when needed.
Edition Office solved the brief's binary challenges – enhancing both comfort and landscape experience in an exposed setting, and providing mod-cons, contemporary style and sustainability on a modest budget – through a single-level plan comprised of three skewed, black-stained pavilions on a North-South axis. The pavilions were separated by courtyards and wrapped, on all but one side, by a solid brick wall, ensuring both privacy and protection from wind and noise.
The well-oriented, modular program also allows easy movement through its volumes, which are easily penetrated by northern light, warmth and breezes. Any pavilions that are not in use can be easily closed up. Rainwater capture, a hydronically heated slab, onsite waste processing, solar photovoltaic electricity, and the option of wood fire heating, are other sustainable features that also enhance comfort.
From a distance, Fish Creek House presents as a dense, singular, rectangular form; monochromatic and anchored in the landscape. But as one approaches, the earthy, tactile qualities of the protective wall come into focus: its alternating perforated and solid sections made from recycled bricks, all thickly and messily troweled. Clean geometry married with the perfect imperfection of, what looks like, artisanal craftsmanship make for a surprising and tactile elegance up close; and nod to late modernism from afar.
Fine and curvaceous outdoor furniture from Tait's Tidal collection, in black, powder-coated stainless steel and smoked glass, work well as softening contrasts to the austere architectural form.
So it is unsurprising that Edition Office's solution to significant site and brief challenges has been recognised with every significant architectural award to date in 2017, including the Victorian Architect's Institute Residential Award and Houses New House Award.
Edition Office
edition-office.com
Dissection Information
Recycled brickwork walls with custom mortar joint
Silvertop Ash cladding with black stain
High Feature Silvertop Ash wall lining boards
Black film faced birch ply ceiling from MaxiPly
Blackbutt timber veneer
Devonshire hand made kitchen tiles from Bespoke Ceramics
Matt white 100×200 Vogue tiles form Classic Ceramics
Gold 'Brahma' dining pendant, small, from Living Edge
Black AJ4 Wall Sconce from Great Dane
Black Gemini track and surface mounted spot lights from Masson for Light
900CH Esse wood fired range cooker and hydronic boiler
Fisher & Paykel Induction Cooktop
Fisher & Paykel integrated dish drawer
Electrolux integrated fridge
Neptune sink from Franke
Water Jewels Vitra washbasin form Rogerseller
Zero 50 washbasin from Rogerseller
Roca Freestanding bath from Rheece
Astra Walker Icon tapware
Custom Blackwood robe hooks, door and joinery pulls form Interia
Custom steel door pulls form Like Butter
View 8 wood fired stove from Stovax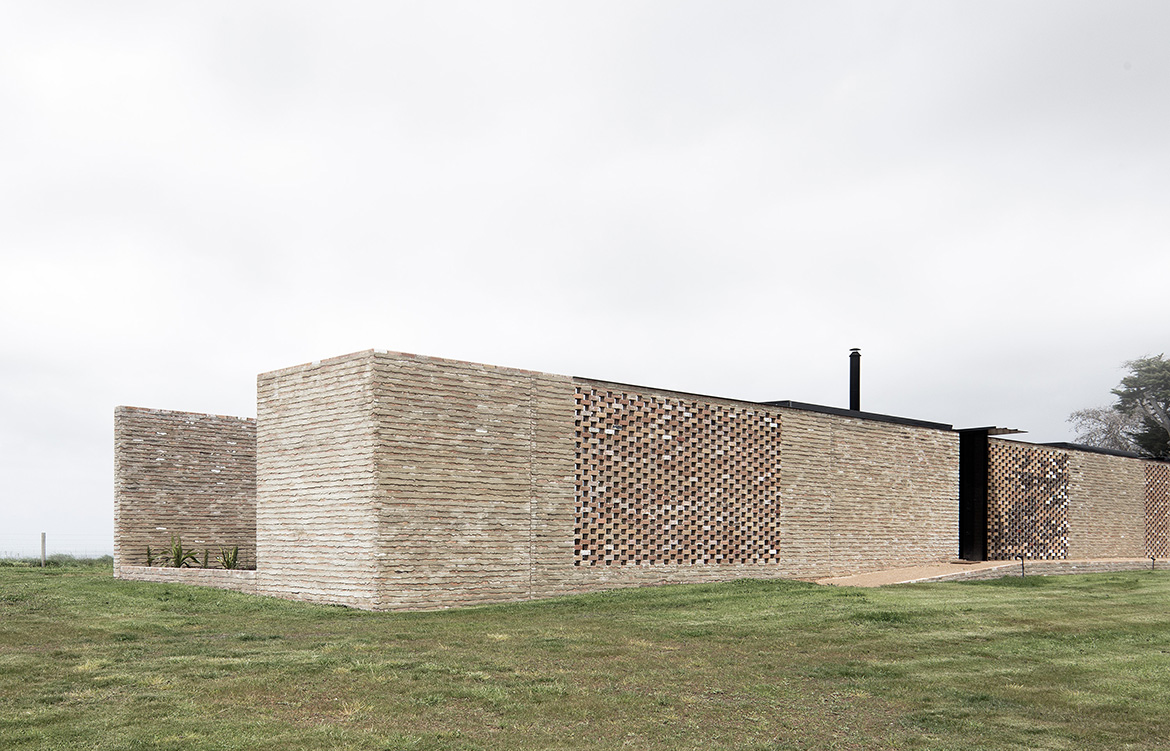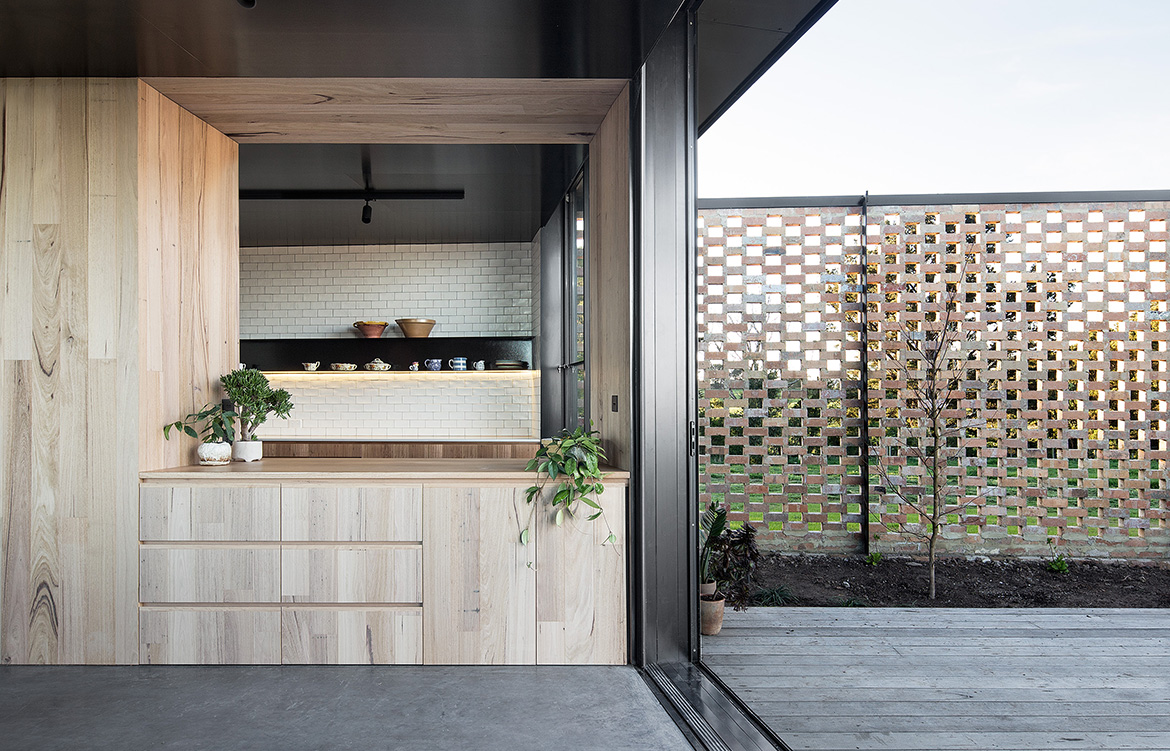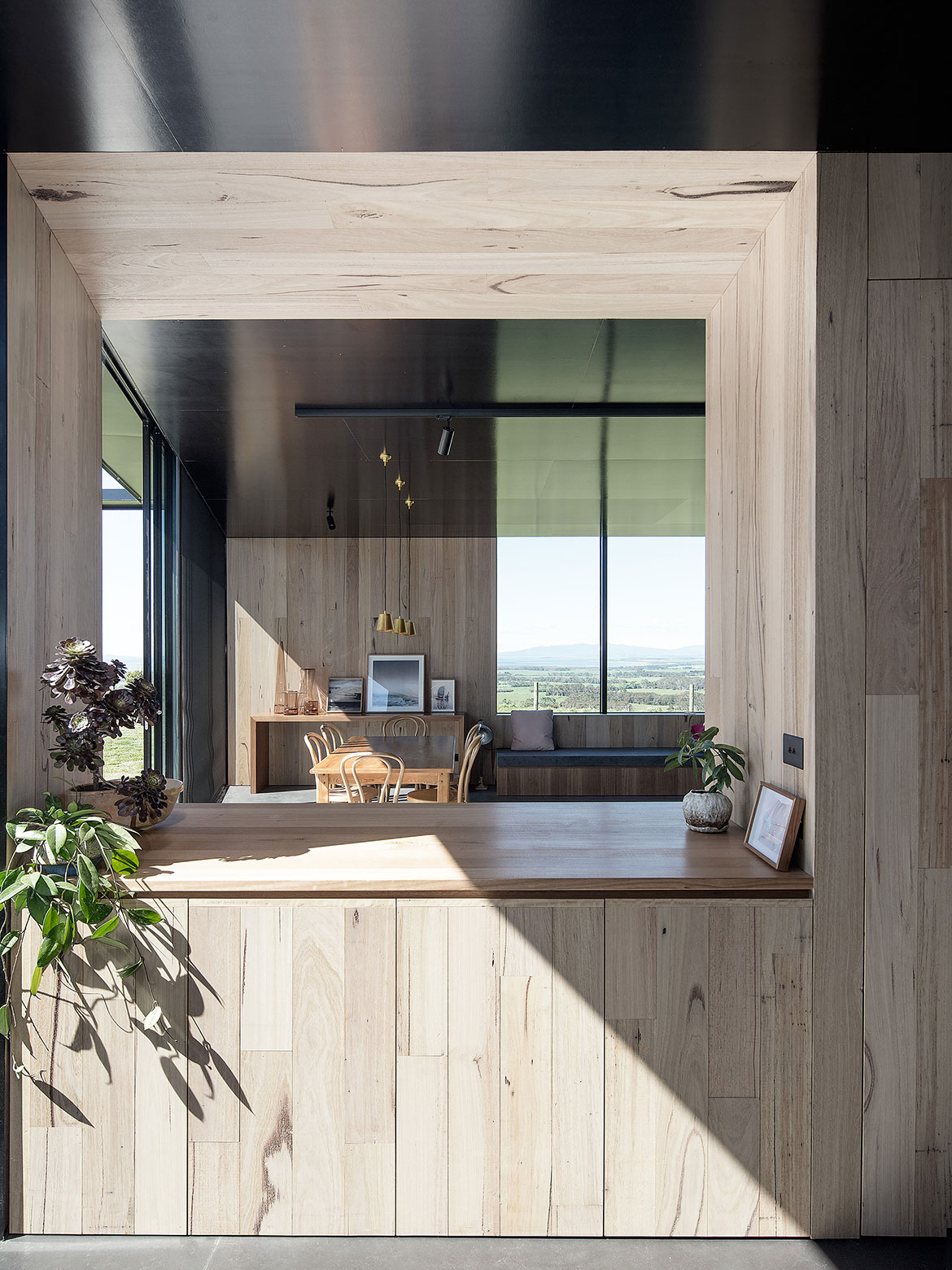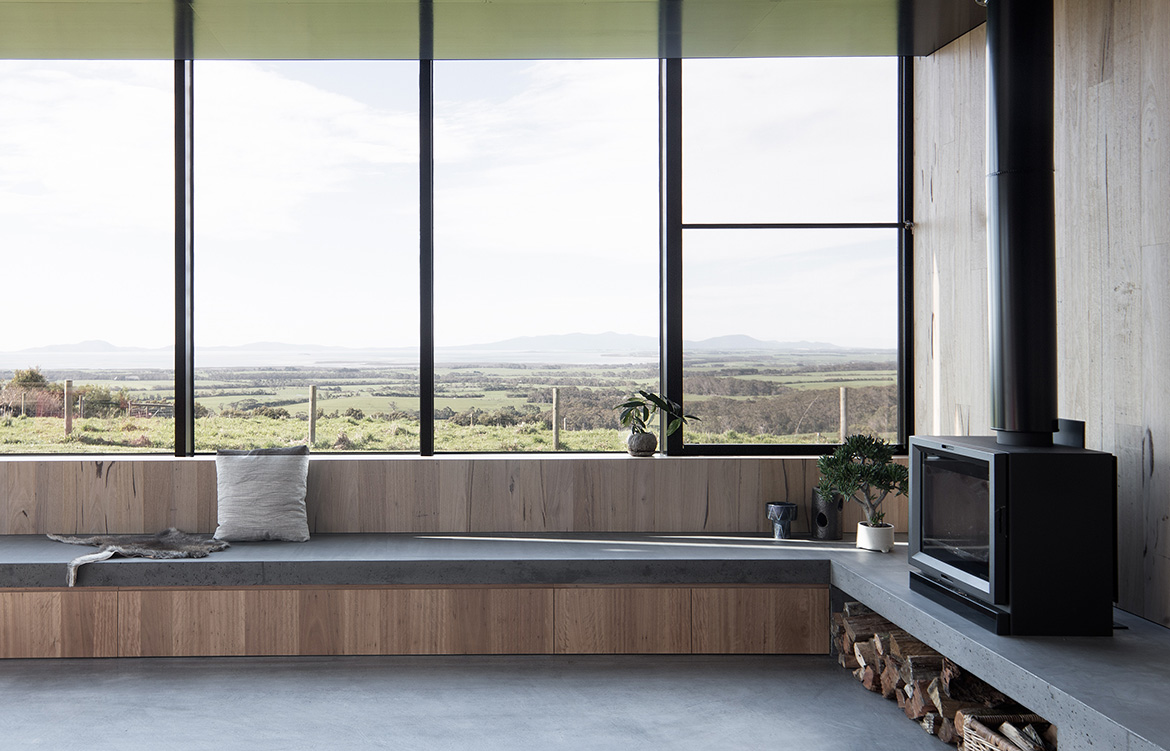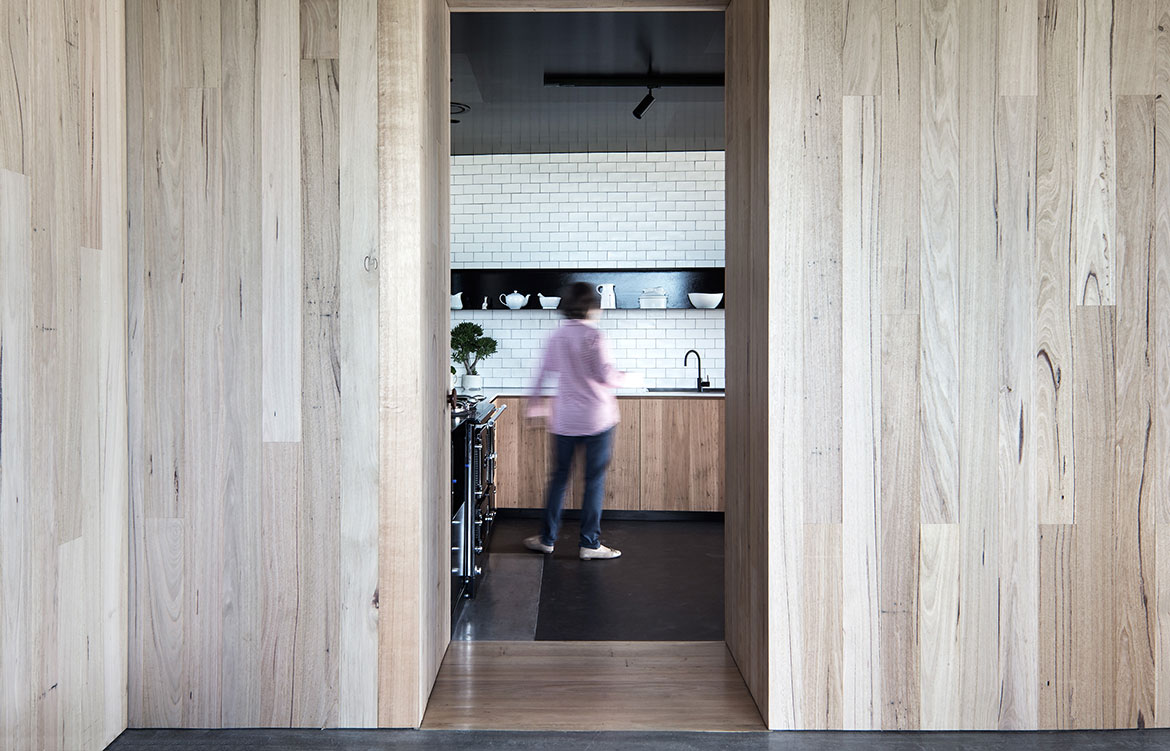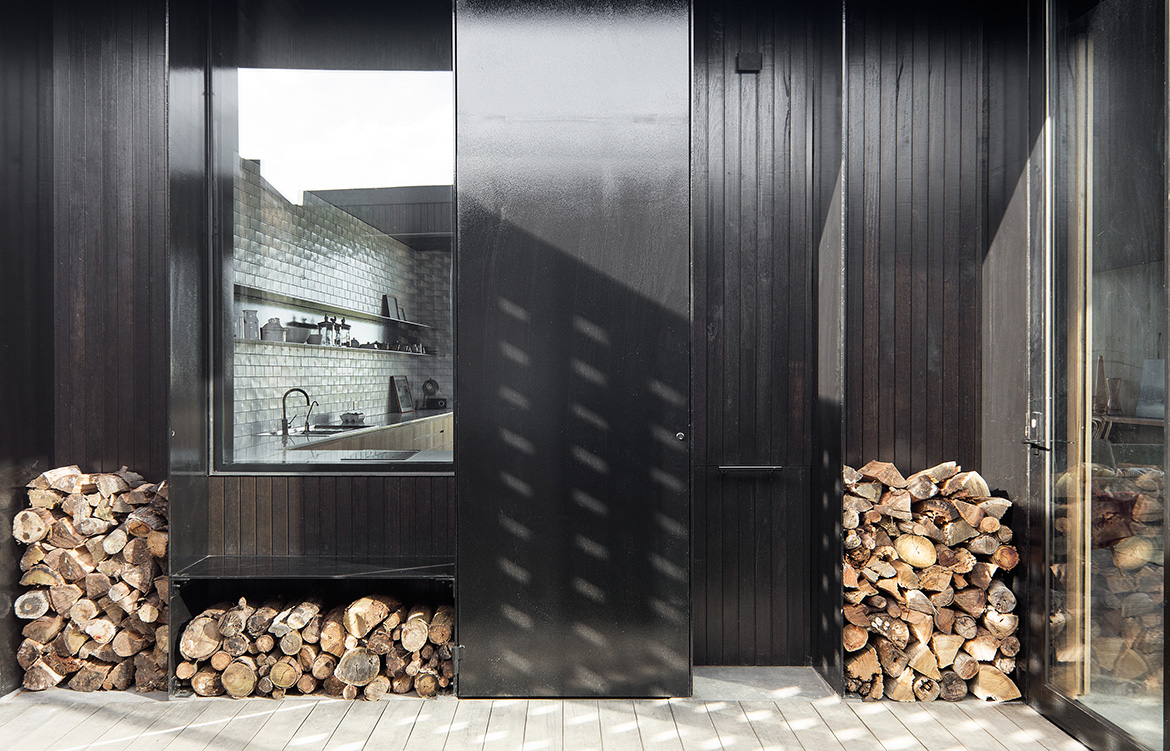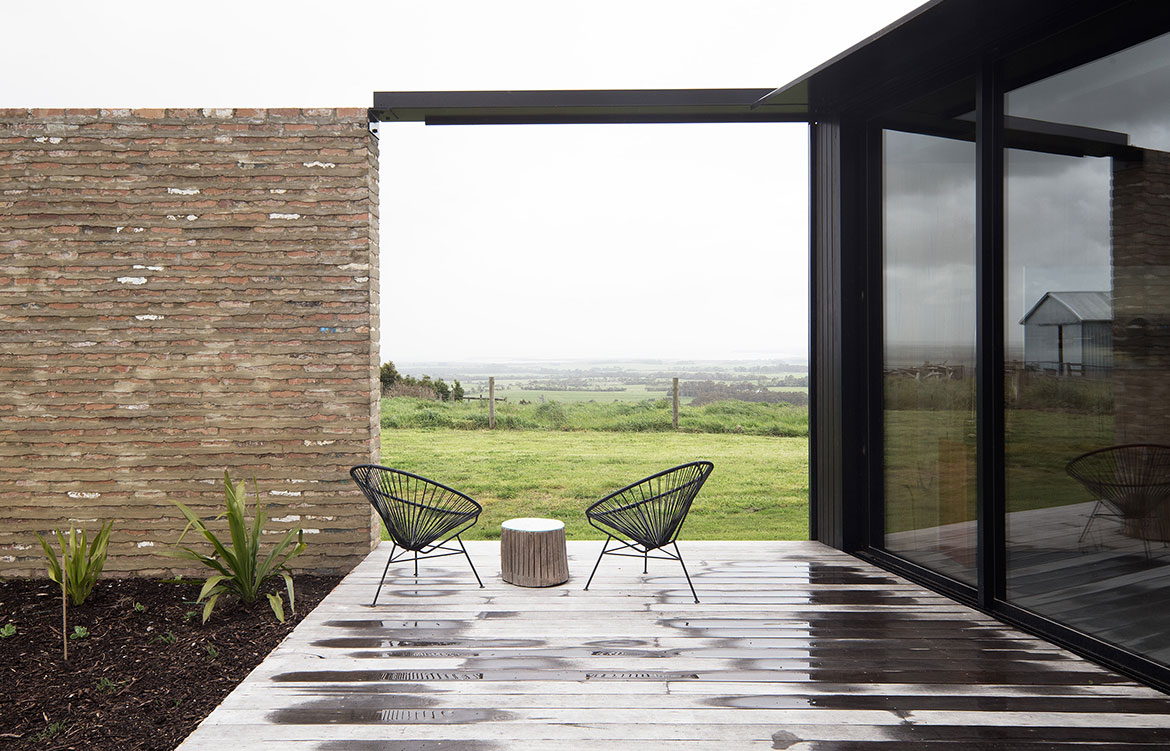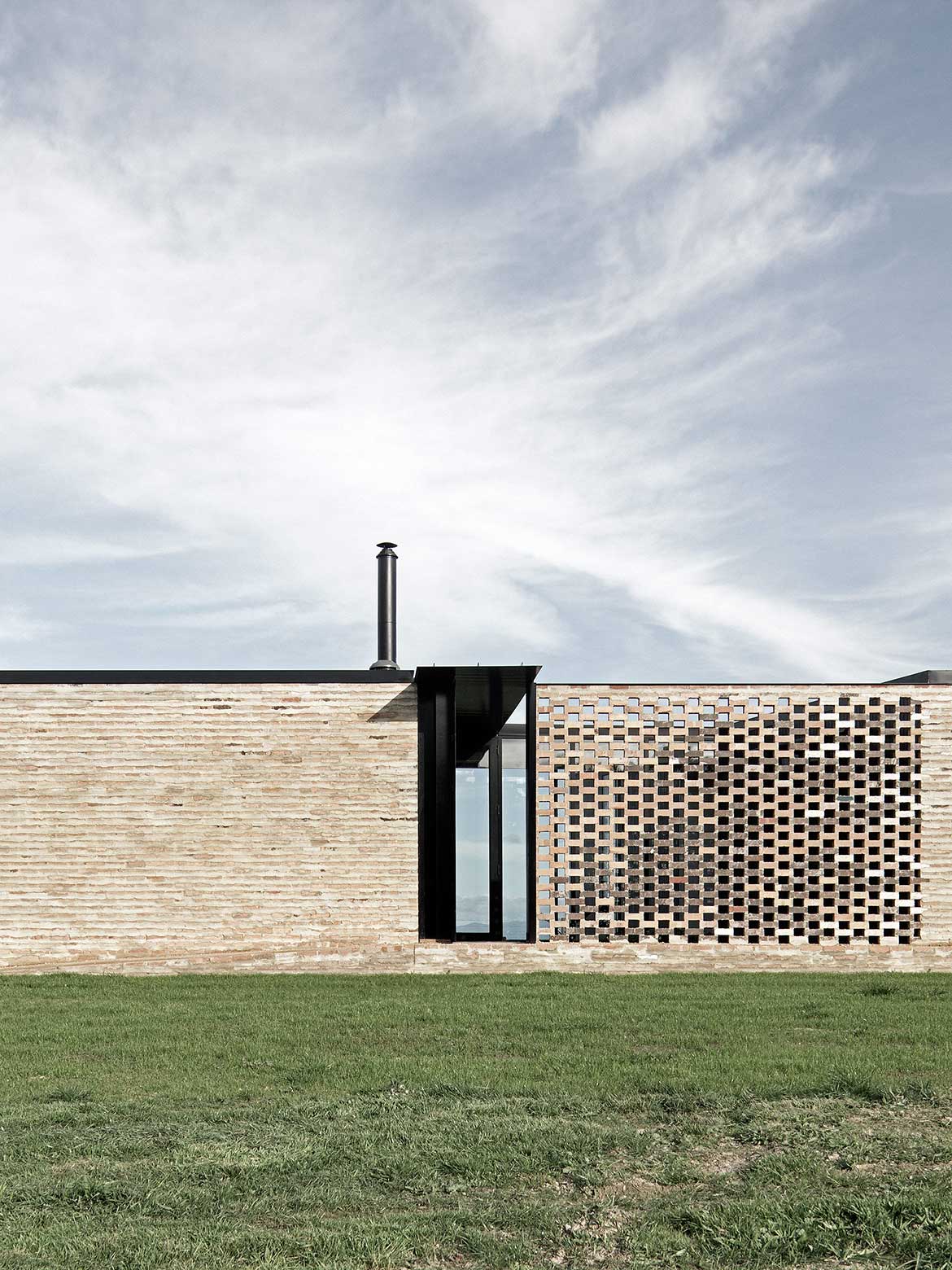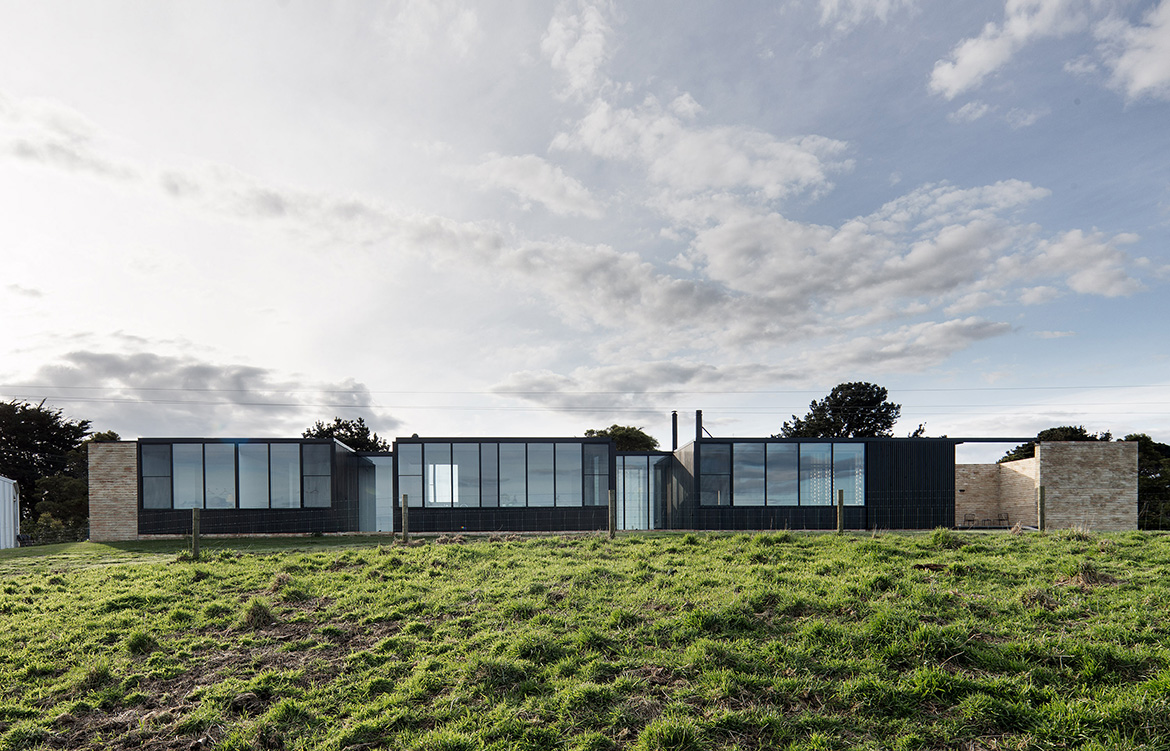 Tags: Classic Ceramics, Great Dane, Home Architecture, House Architecture, Residential Architecture, rogerseller, tait
---