Upon signing the contract to extend this quiet family home in Thornbury, Victoria, the team at Foomann Architects were warned that both sets on interstate grandparents had booked flights over for Christmas, and so the deadline to modernise began.
The couple were inspired to expand from the desire to create a forever family home. With three young kids, an iguana and a cat, it was time to establish a space that would become a fundamental part of their lives and the lives of their children. A place that would endure the years – and changes ­– to come.
With such a weighty importance held upon the creation of the family home, the couple played an integral role in the designing and building of the extended structure. Each decision carefully calculating costs, longevity and environmental impact.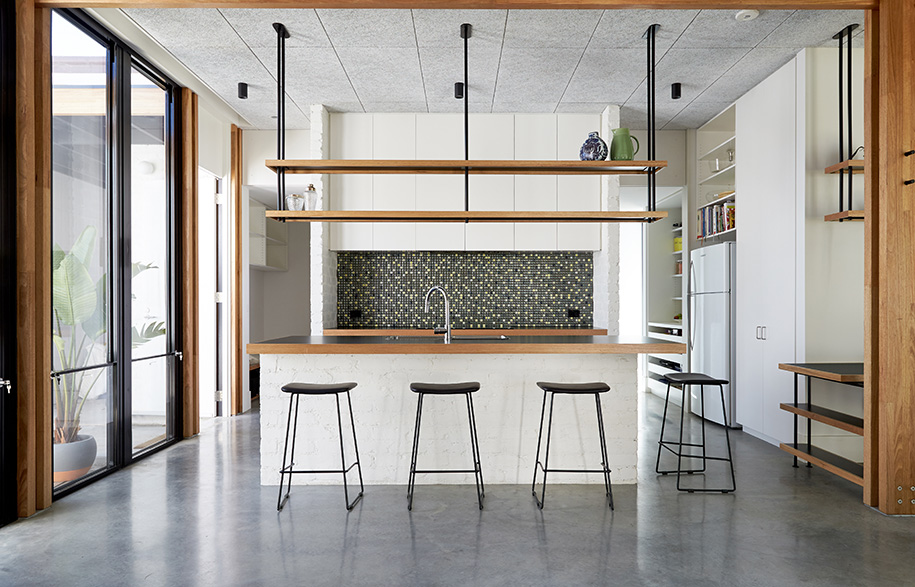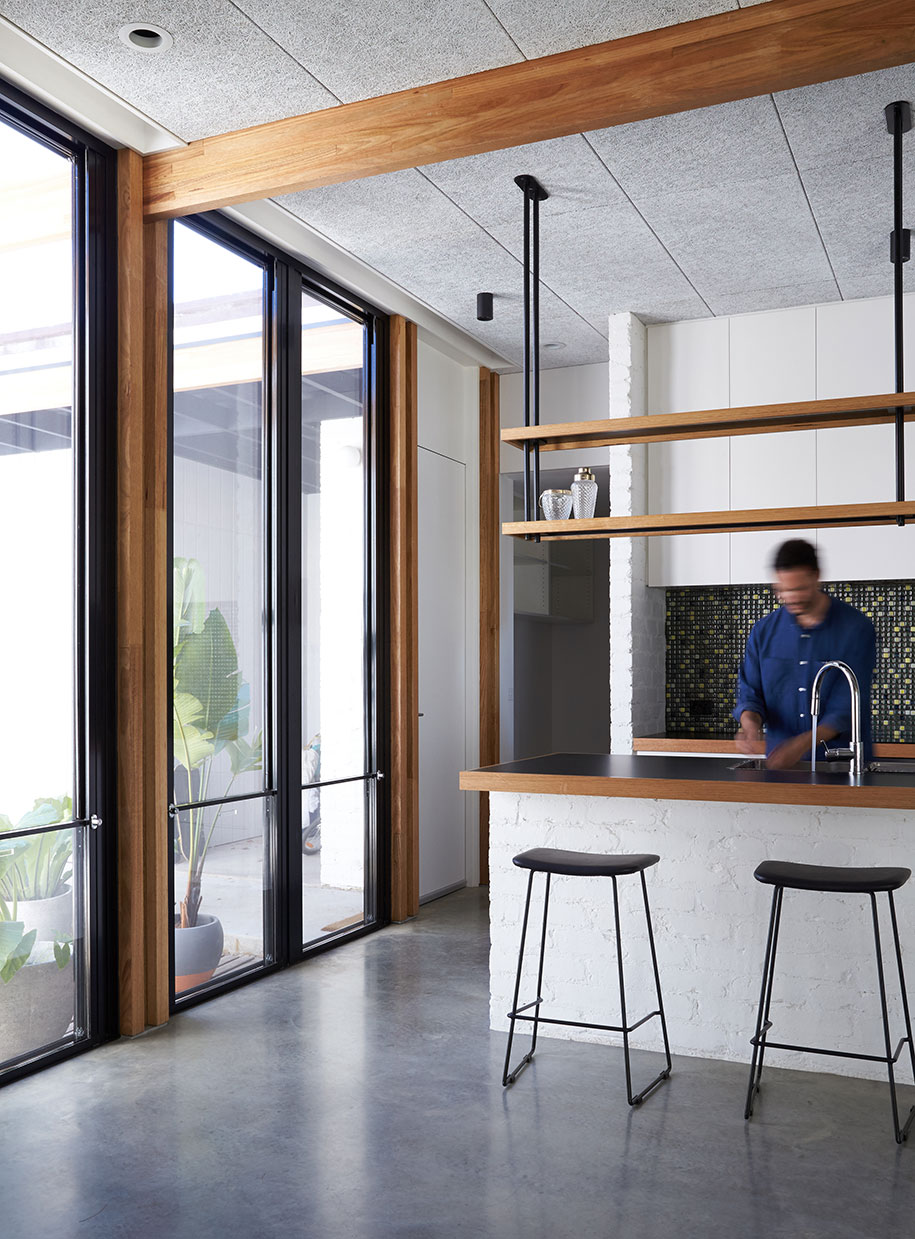 The home was designed to be no bigger than necessary, avoiding any unnecessary wastage. Efficient consolidated rooms seep into one another, giving a great sense of cohesion all the while enabling for circulation and ventilation. Clever spatial design ensures that the interiors feel generous and connected to the exterior spaces.
The traditional frontage of the house is maintained while the new side addition creates an entrance that guides guests to the living spaces without having to move past the bedrooms in the old part of the house and disturb young sleeping bodies.
While the historical integrity of the house is retained, the palette of texture-focused materials gives the premises a fresh, modern and deconstructed appeal. Polished concrete flooring suggests an industrial tone while augmenting sunlight throughout the inside spaces. Wood ceiling panels were chosen for their acoustic properties and painted recycled bricks offer added interest to the wall surfaces.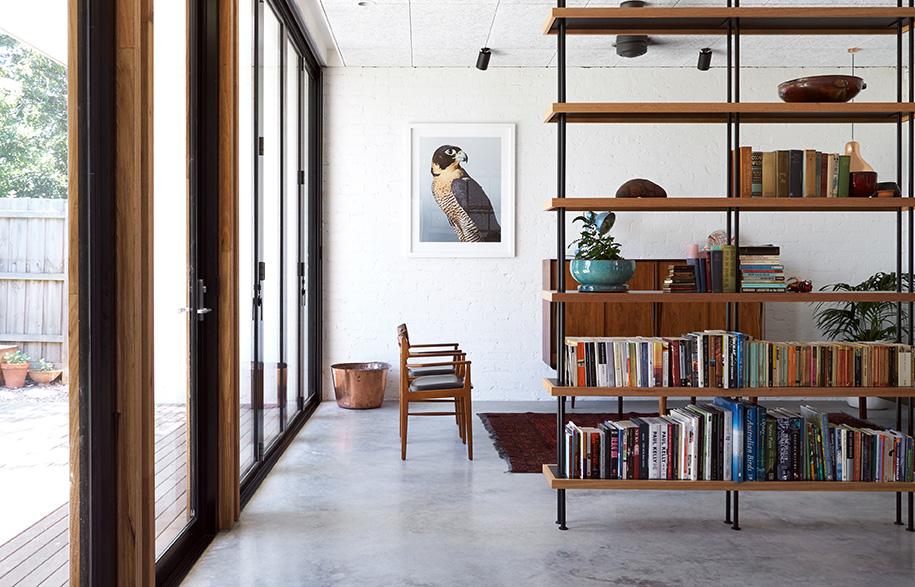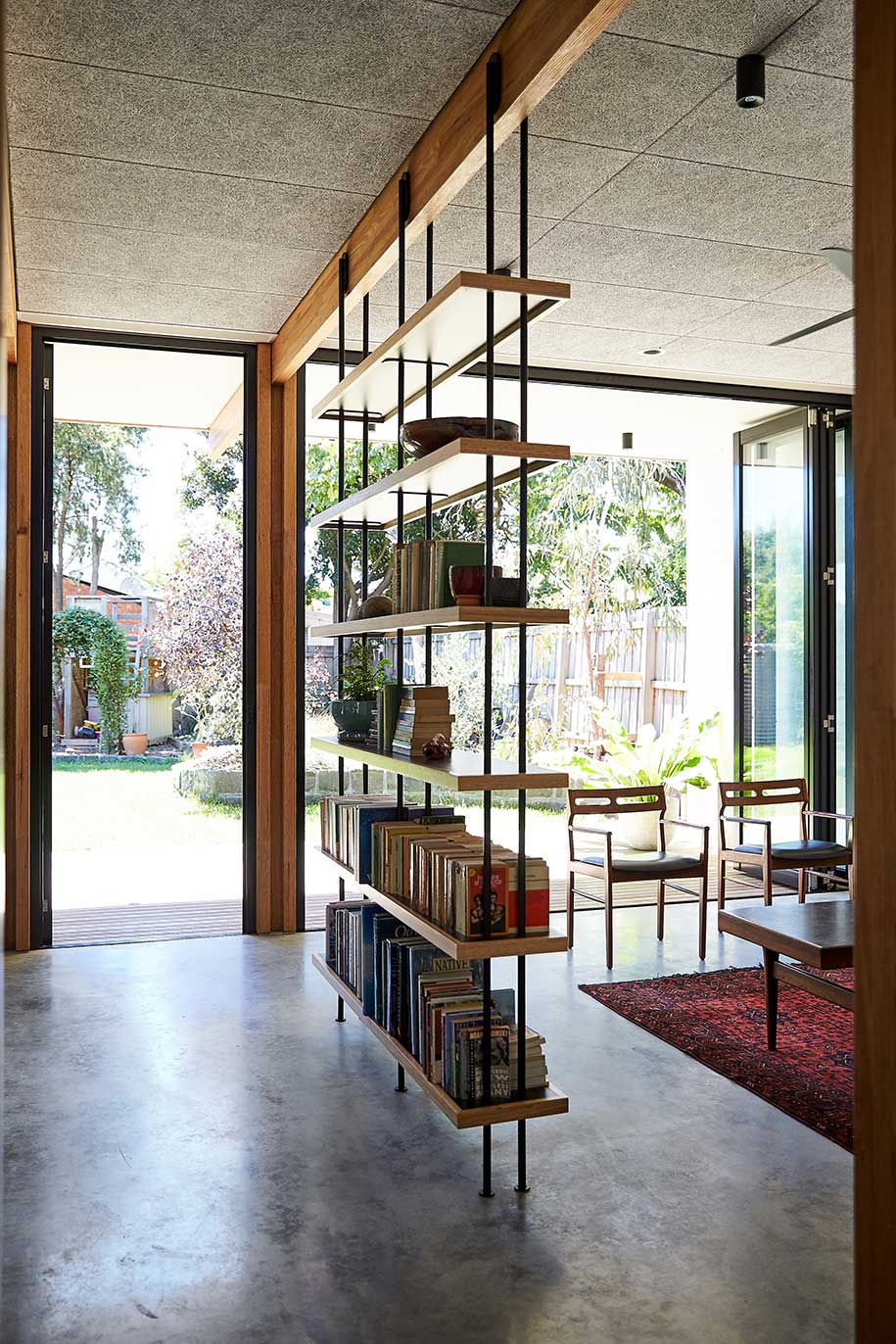 Exposed timber columns and beams support the new part of the house, chosen equally for their structural and decorative character. The columns span throughout the length of the house, inside and out, while the frames integrate joinery that reference the furnishings, creating a sense of unity between the new and old sections of the house.
The house needed to be bigger, to nurture the growing family, while maintaining the outdoor gardens and courtyard. The new extension also aided in concealing the side apartment blocks from the house, creating a family home that redirects distractions and ensures the focus in on itself, protected for the outdoors and encourage time spent together. The extension champions rather than dissects away from the initial building, ensuring there is enough space for the growing family to live together and accompany the influx of visiting loved ones.
Foomann Architects
Provan Built
Words by Ella McDougall
Photography by Willem-Dirk du Toit
Styling by Esme Parker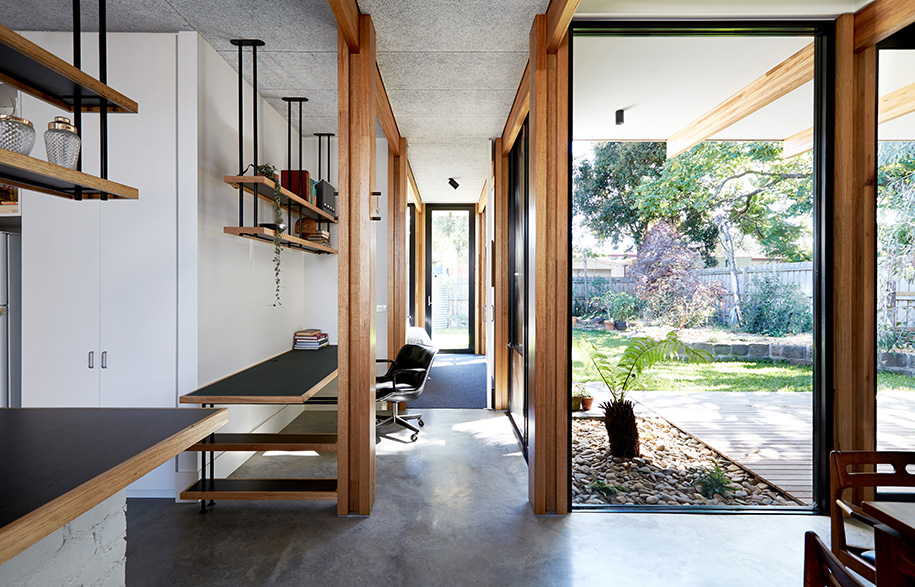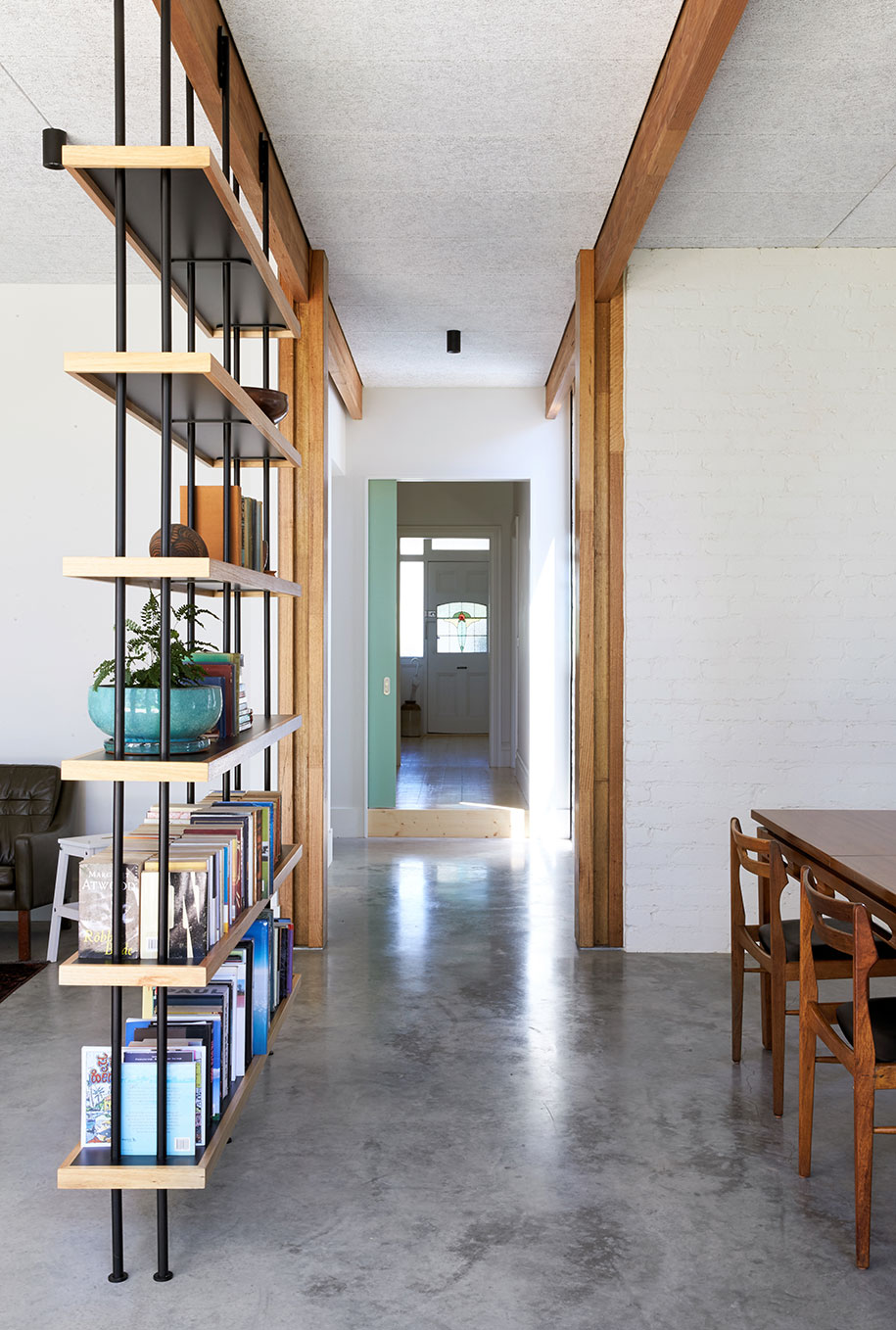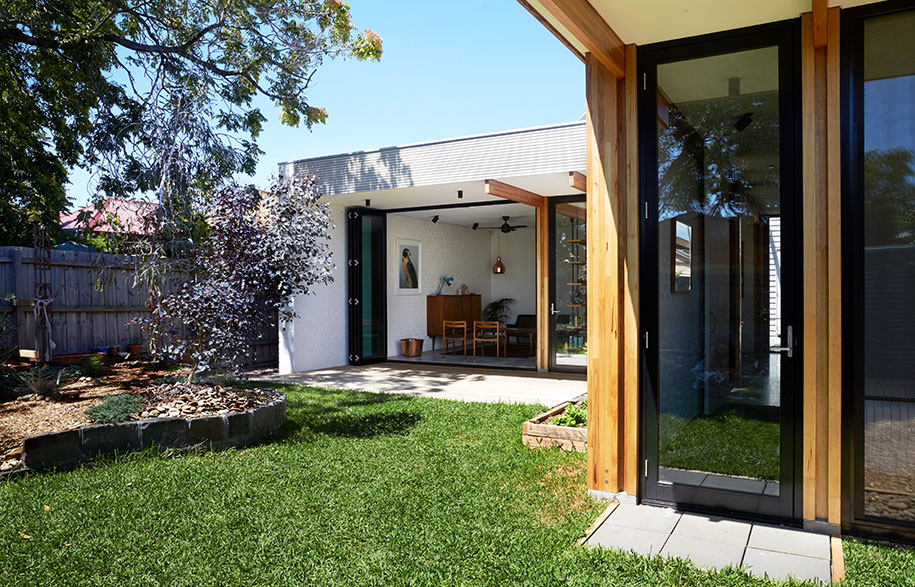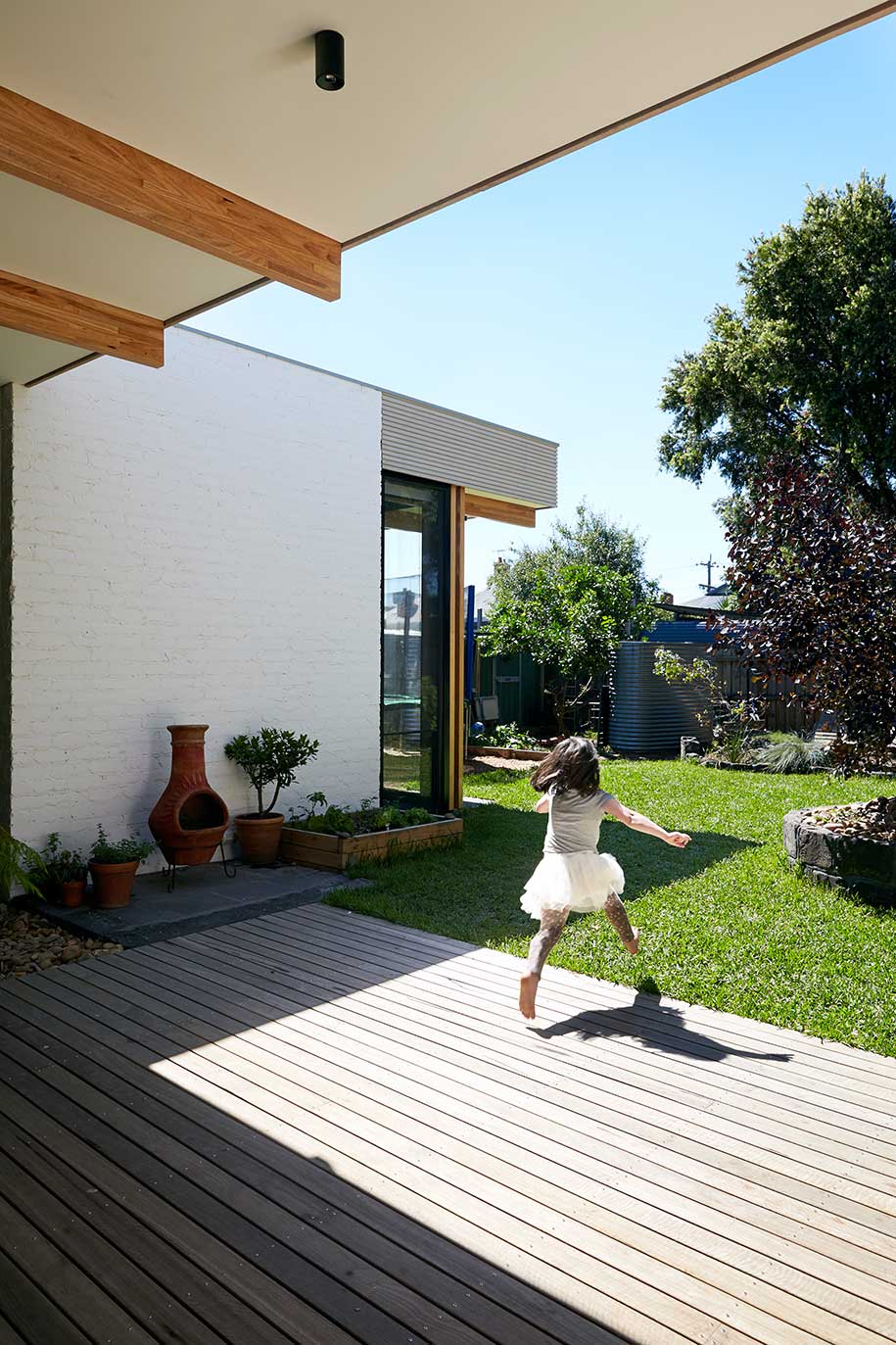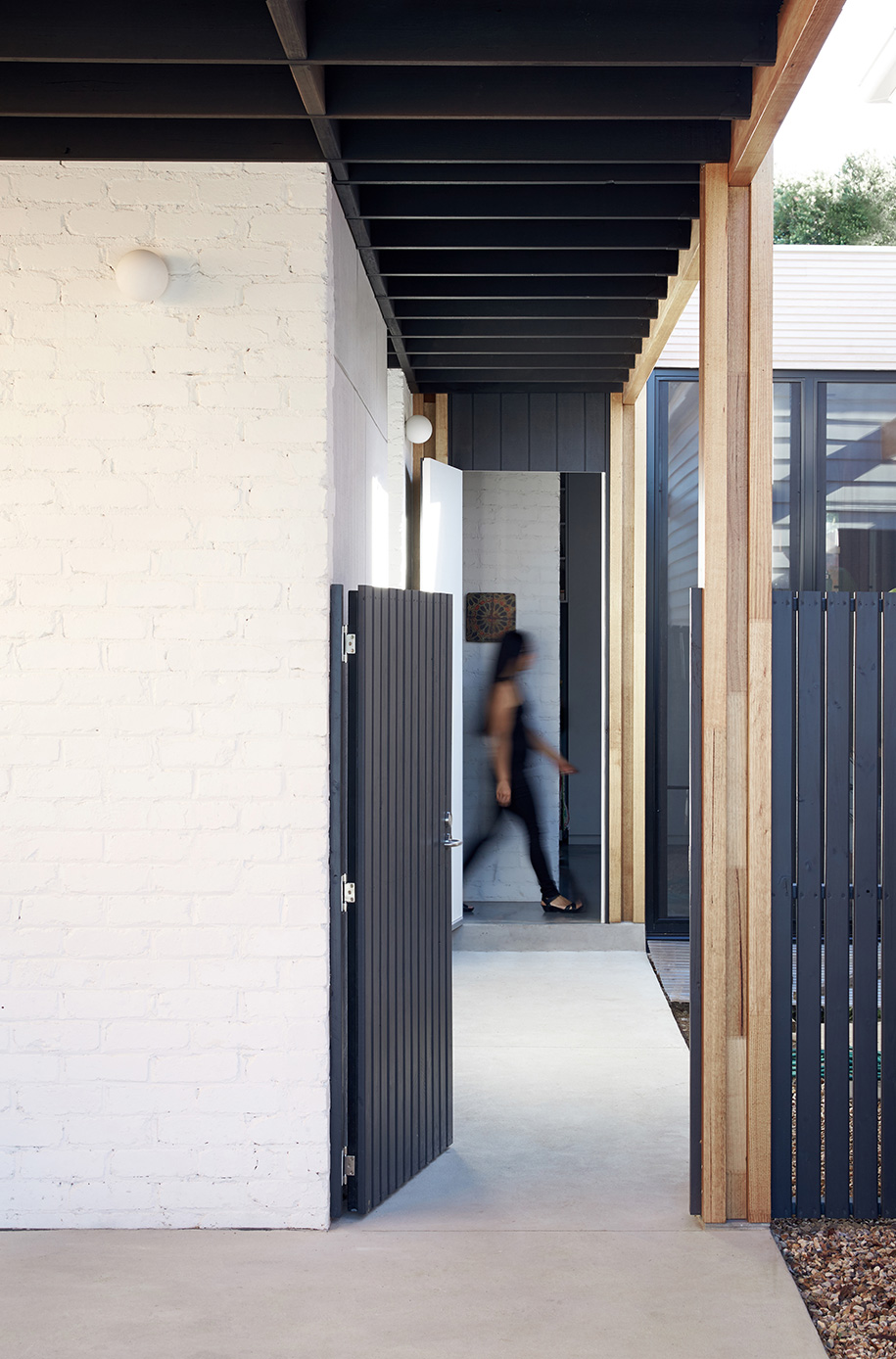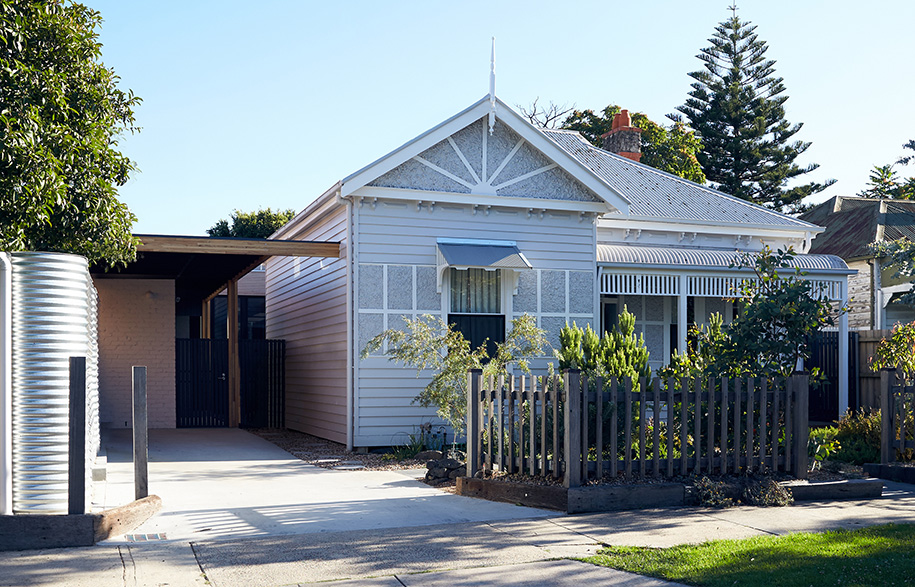 ---