When Tadao Ando said, "We borrow from nature the space upon which we build," he was not directly talking about Four Leaves Villa by Kentaro Ishida Architects Studio (KIAS), but he may as well have been.
Throughout Japan, the fine line between the built and natural environment is a blurred one. One of the country's leading architecture and design studios, KIAS, has utilised this concept to form an innovative and cutting edge design for a client's holiday house. Located 150 kilometres from Tokyo, the residence is located in the Nagano district, a mountainous terrain rich with greenery.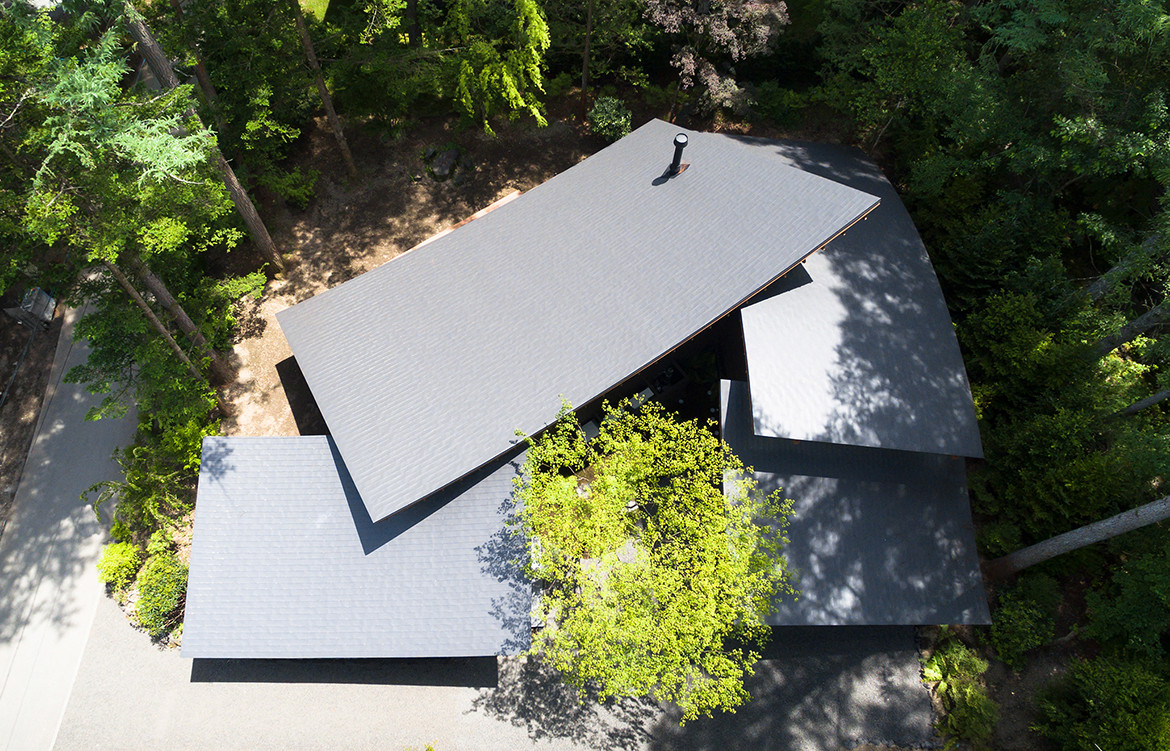 Sympathetic to the natural world, the environmentally sensitive structure of Four Leaves Villa creates an honest dialogue between architecture and site. This is primarily evident with the concave and convex roof configuration. Divided by interconnected volumes, each of the curved roof surfaces resembles gently twisted leaves with slopes that join on top and arch over each other. The straight laminated veneer timber joists are left exposed on the ceiling, forming a sea of geometric and organic shapes. Internally, the ceiling beams are left exposed to detail high dark wood ceilings. This ceiling form does not just respond to the site, but also reacts to the exterior environment through the sun, wind and weather patterns, while also aiding in storm and rainwater drainage.
An aerial view of the villa reveals a picturesque landscape of fallen leaves, an aesthetic inspiration from the natural world. This references the dominant aesthetic features apparent within Japanese heritage designs, but with a contemporary twist.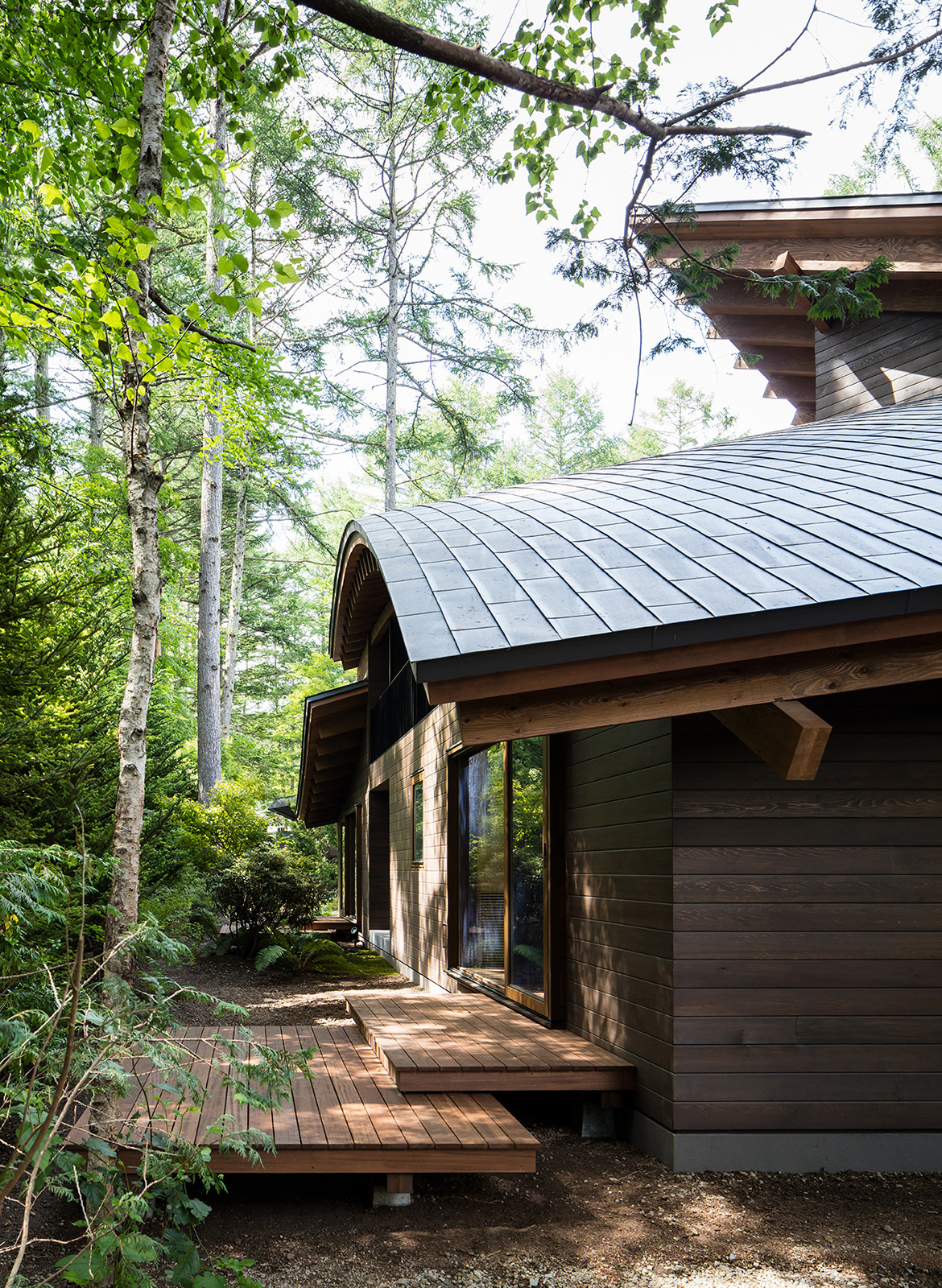 The purpose of architecture is not just to create a building, but also to create an atmosphere that will enmesh itself within a context. It is for this reason that each room within Four Leaves Villa is oriented differently to maximise natural light and scenic views. Specifically, the living and dining space face southeast for increased brightness, while the master bedroom and bathroom face west, fitting cosily into a densely wooded area of the forest. Completed with a central courtyard, the Four Leaves Villa is an exemplary use of "architecture as an aggregate of diverse living spaces," explains the designer, and is an integration that occurs as a result of blending nature with built context.
KIAS
kias.co.jp
Photography by Norihito Yamauchi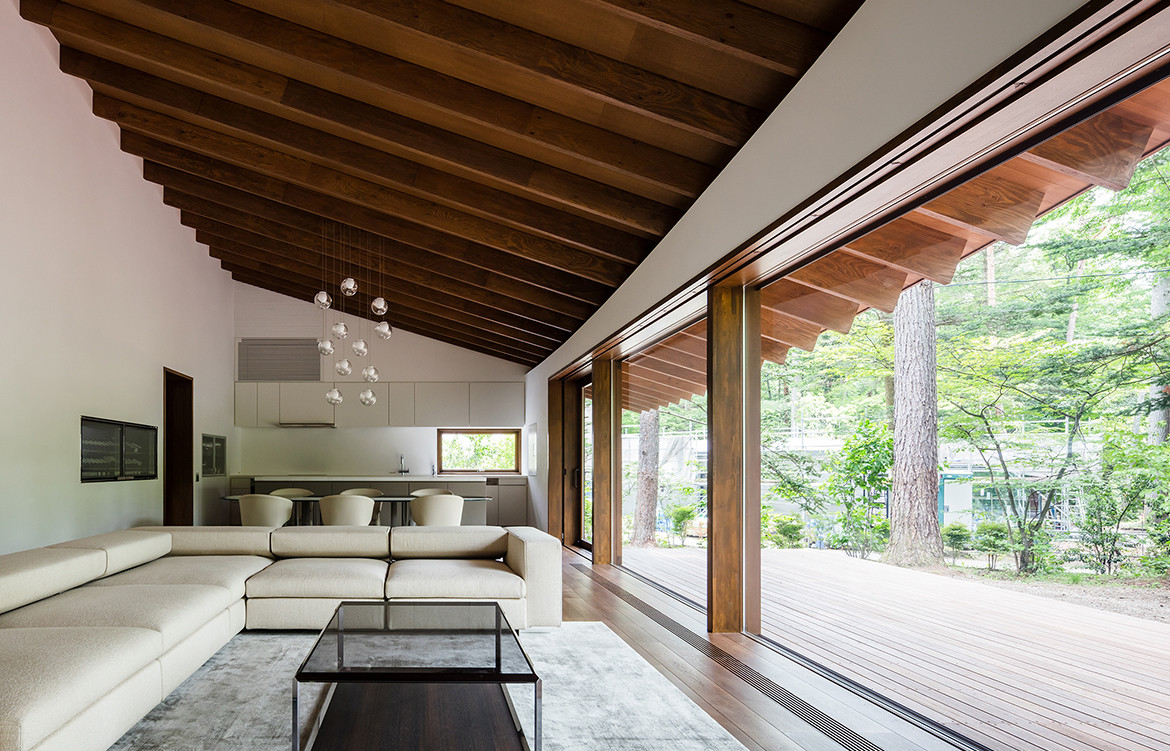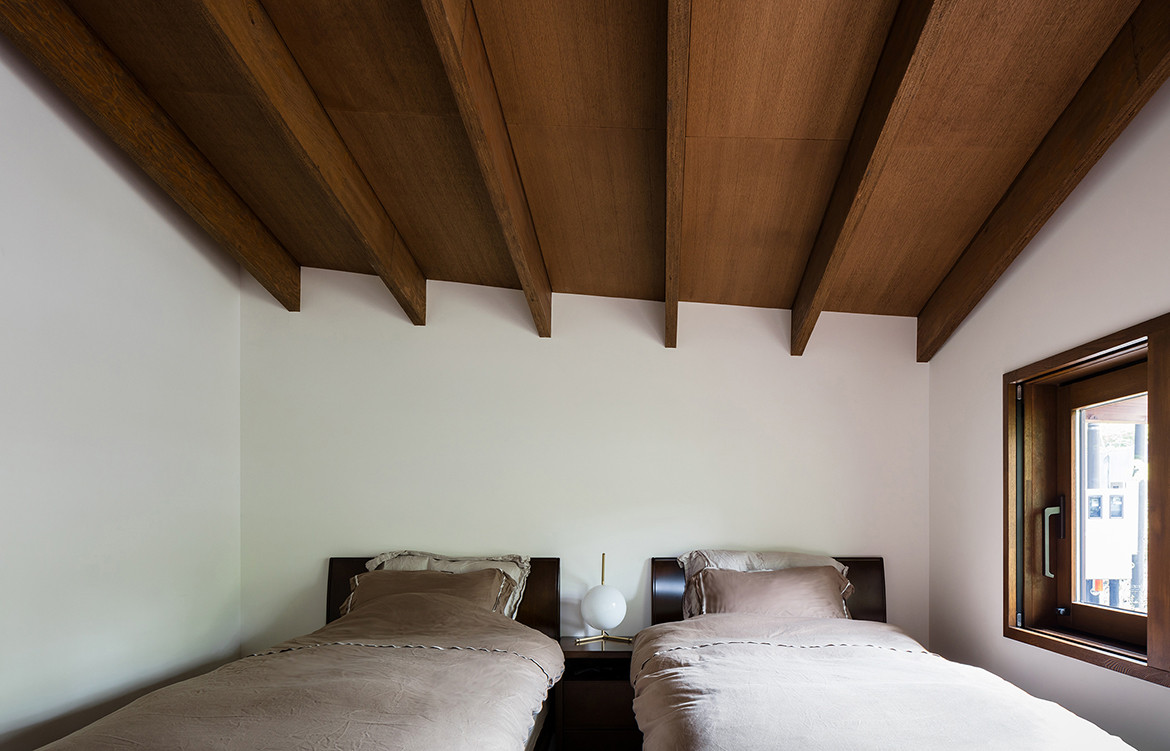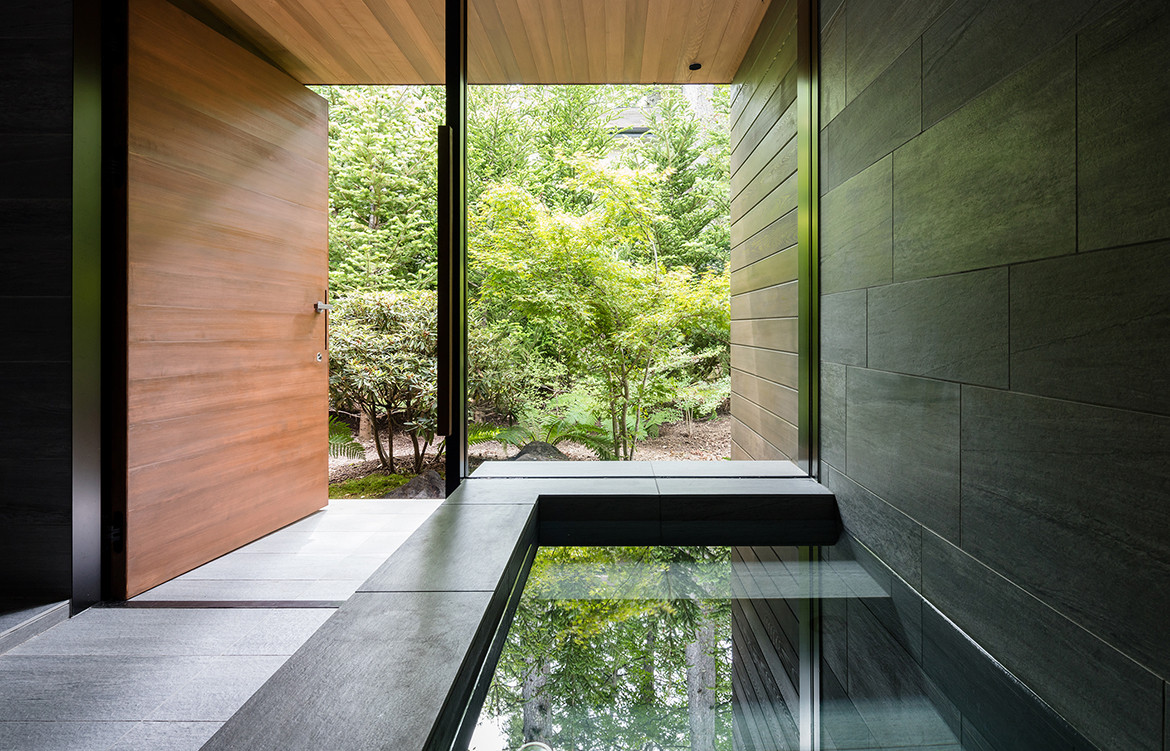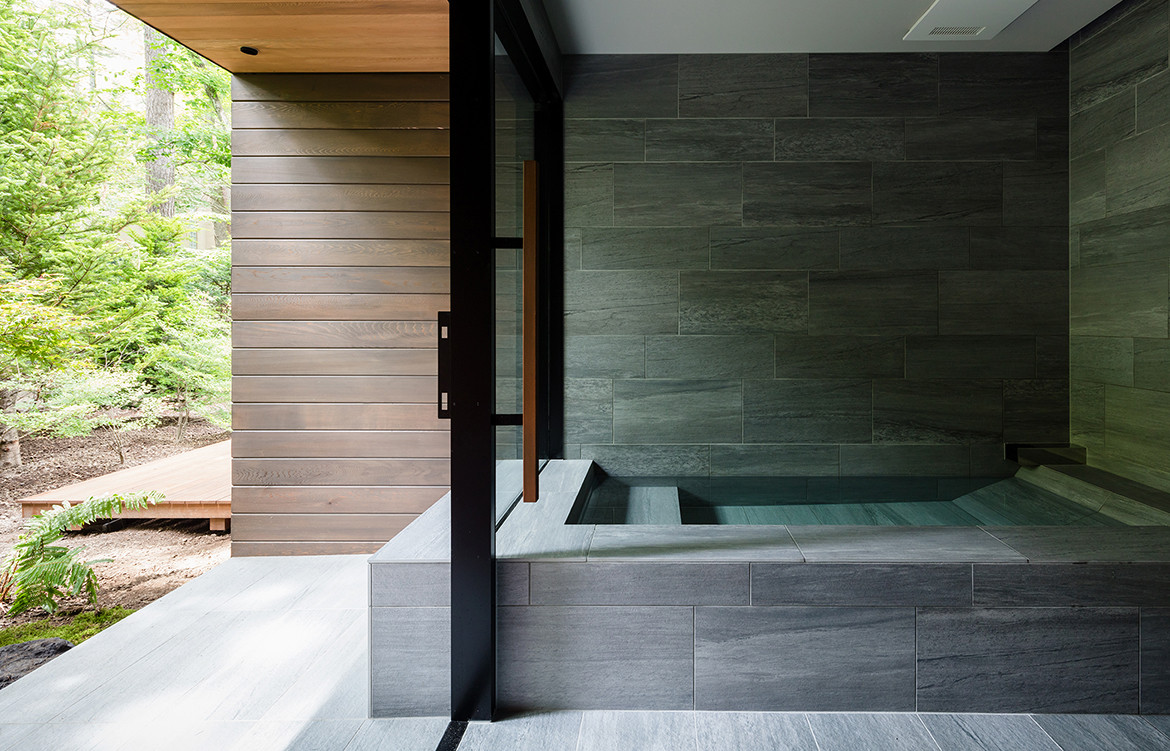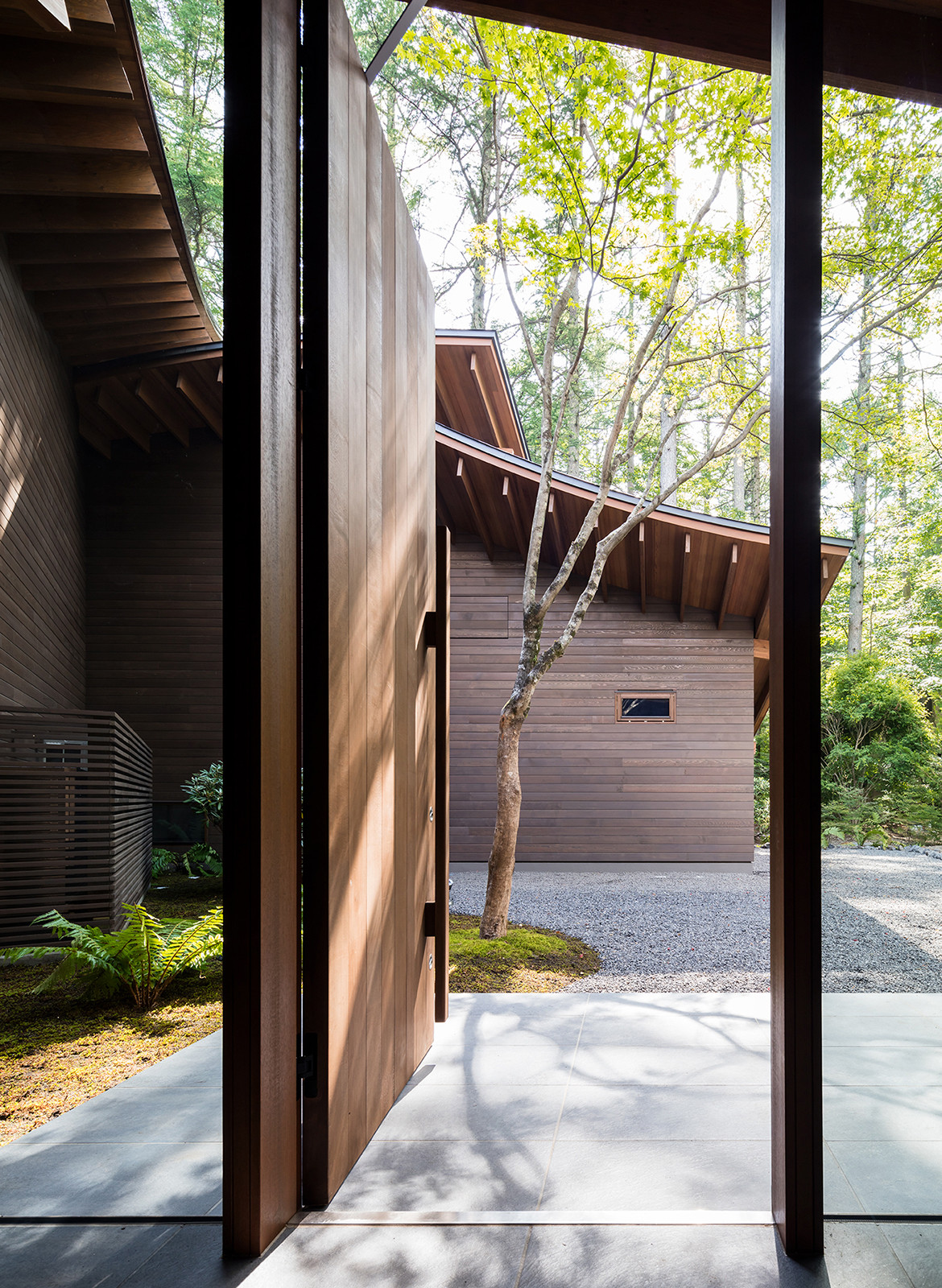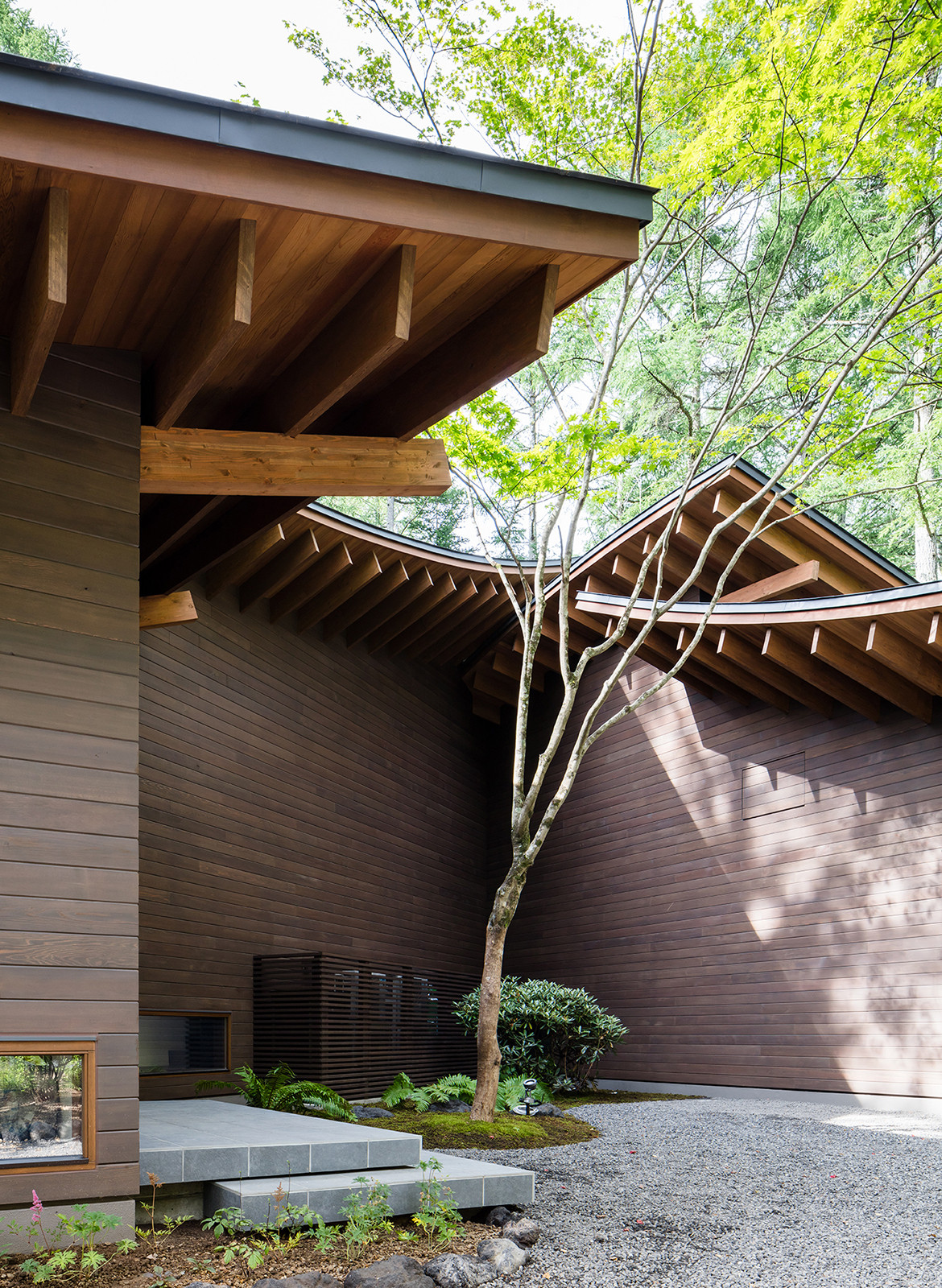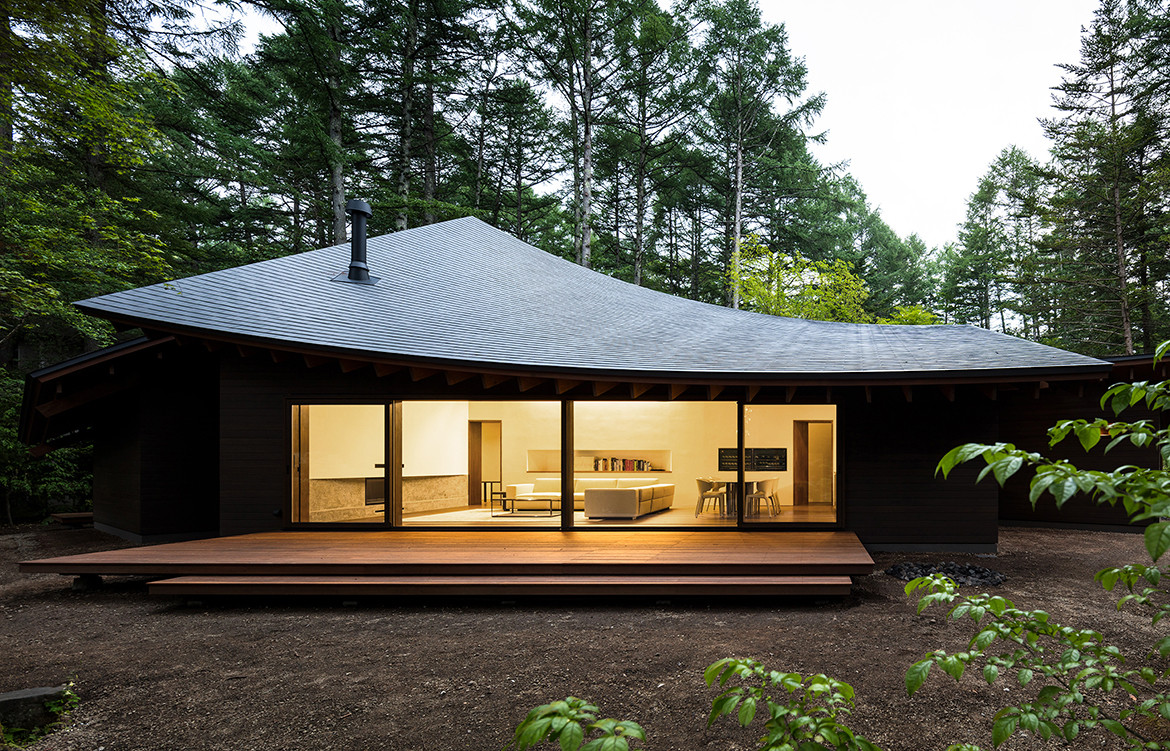 We think you might also like House With Shadows by RT+Q Architects
Tags: Architecture, Interior Architecture, Interior Design, japan, kentaor ishida archiects studio, kias, Nagano, nature, Residential design, Tadao Ando, weekend home
---