The fact that the Frame House is so very different from its neighbours, might seem like stating the obvious given the home's imposing, black, brooding, rectilinear form. Or put it another way, this isn't the sort of mannered home you'd normally associate with Melbourne's leafy south eastern suburbs.
It's not only what it looks like that sets it apart, but the way it addresses the street and sits on the block that really distinguishes it. And that's because this is a hood where the homes have a wide footprint and present their most impressive face to the street, with a minimum setback.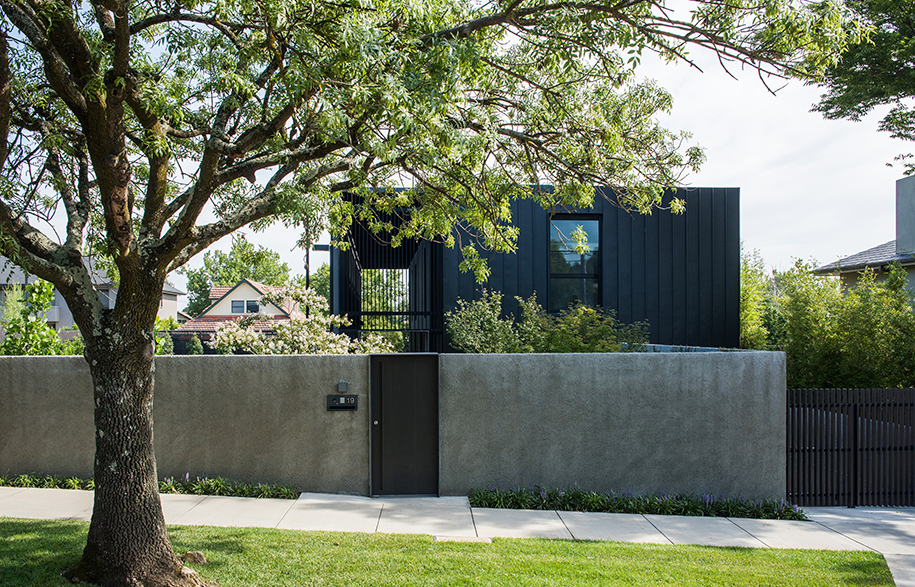 The Frame House, designed by Carr Design Group, instead rejected the norm and is settled back within its landscape – taking the lead from Australian modernist architecture, such as the work of Guildford Bell.
From the street the house presents its shortest elevation – traditional notions of street appeal mean nothing here. This not only provides seclusion and privacy but also gives the impression of the house sitting in a much larger setting.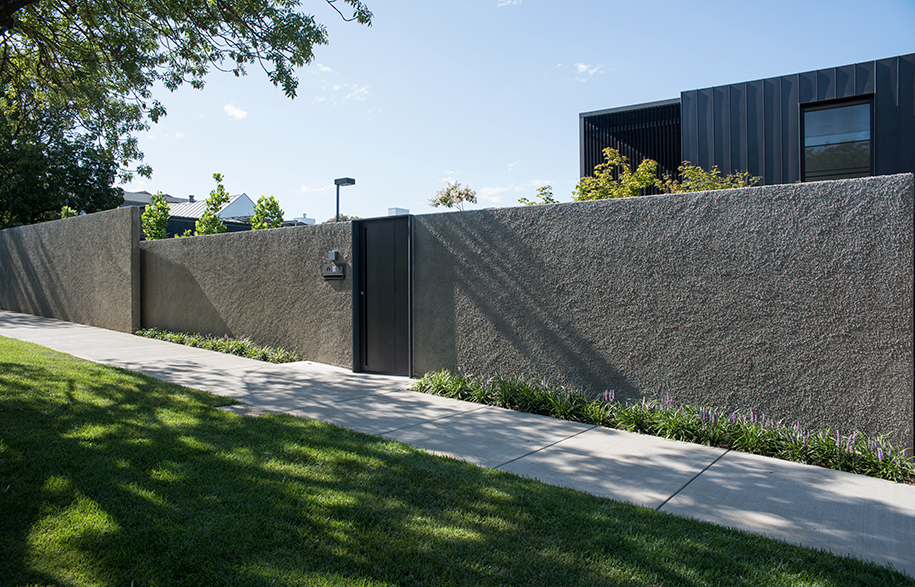 Built for a family of four in steel and zinc, the homes sits within a stepped landscape of terraces and pavers and opens up to a tennis court and swimming pool.
On the ground floor is a formal living room, kitchen, dining and family living area and a guest bedroom and ensuite bathroom.
The family living area is the heart of the home, spilling to the tennis court, pool and onto terraces to the west and the north. Framed by large glass sliding doors, the entire ground floor can be completely opened up to allow for cross ventilation.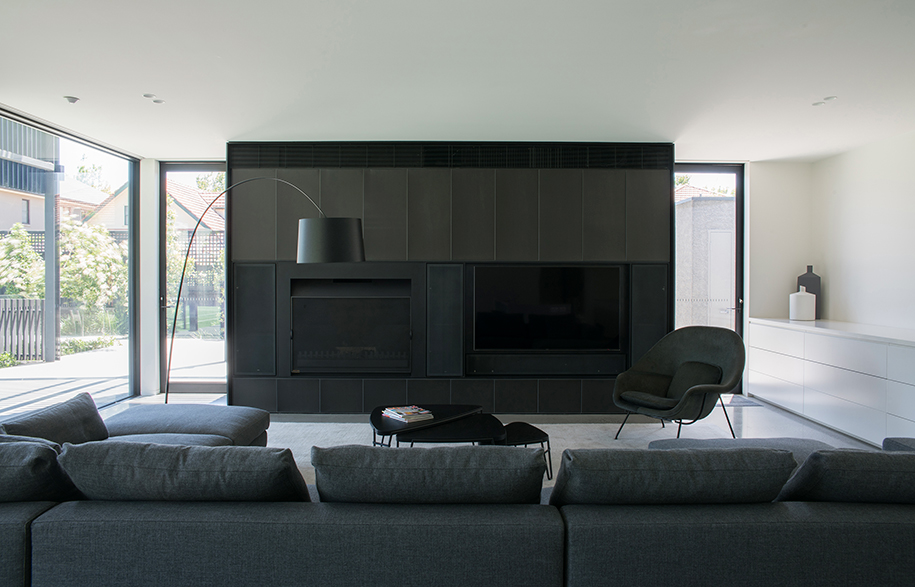 There are four bedrooms upstairs, accessed via a folded steel staircase or elevator. The master bedroom features a luxurious ensuite bathroom, a walk-in-wardrobe and a study. The children's bedrooms share a bathroom, designed to be flexible and divided into three parts (the owners didn't want each child to have their own ensuite).
There's a five-car garage on the lower ground floor, a wine cellar and a rumpus room. The rumpus room can be reached from the pool and a barbecue area above via an outside staircase – just so the children don't need to run through the living space dripping.
Carr Design Group
carr.net.au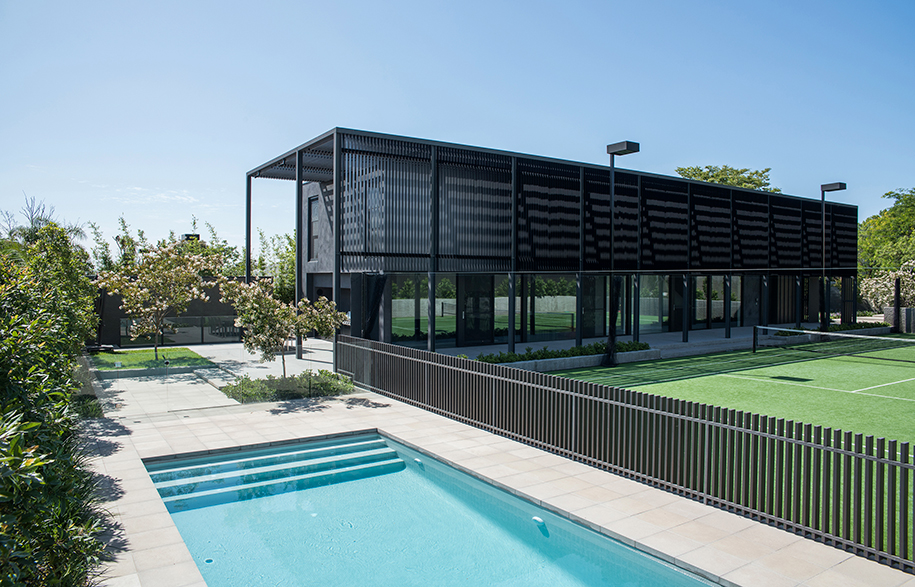 Tags: Architecture, Home Architecture, house, House Architecture, Melbourne, moderni, Residential Architecture
---