Considered the best venue to embrace the night scenery of Pattaya city, the Horizon restaurant and bar designed by DWP is a world of its own on the rooftop level of the 34 storey complex of Hilton Pattaya Hotel.
Hilton's pursuit for the sophisticated experience – their vision of the "Hilton moment" for the visitors, is genuinely reflected in their commitment to interior design within each space. Each facility delivers strong aesthetic presentation from different award winning designers.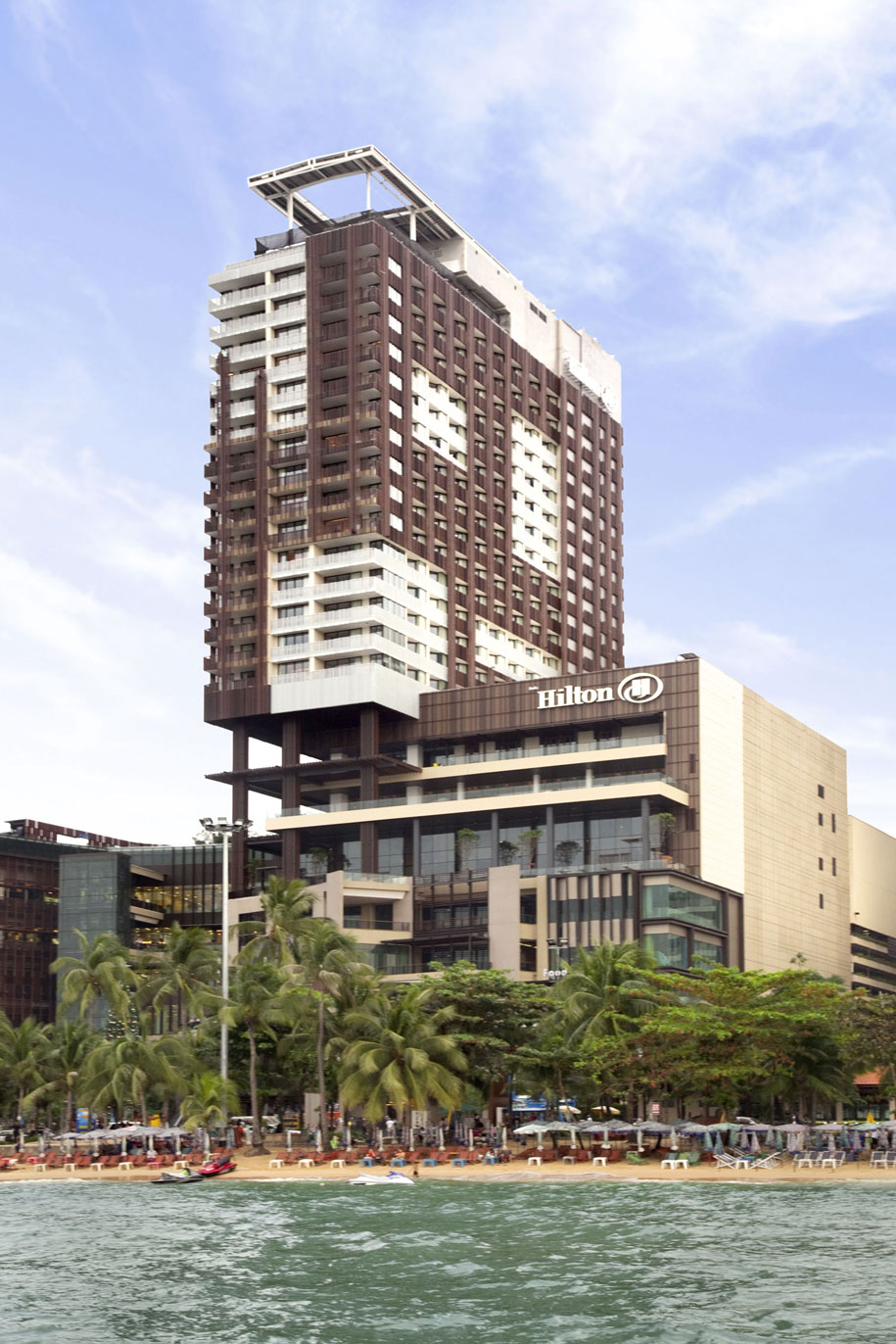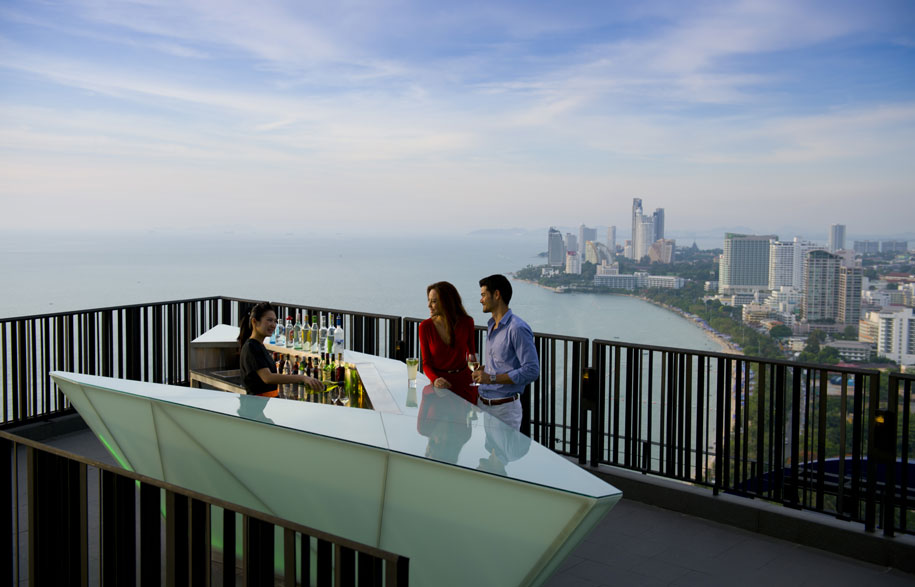 Though all award winning facilities in this vertical seaside resort share the mutual theme from the sea, Horizon sets itself apart as the place with the experience of overlooking the panoramic view of the bay from an exclusive cliff pedestal, one that is high above all without any backdrop obstruction.
With its own path to walk from the other facilities inside the hotel complex, Horizon has the long corridor from the elevator access that illuminates only enough to navigate safely to the restaurant entrance. This gives a silent message as to what the eyes should fix upon, which is certainly no longer the interior, but the glittering bay view outside. On the other hand, the series of vertical wood panel finishing of the interior wall in this area serve to remind its affair with the vertical manner of the exterior form.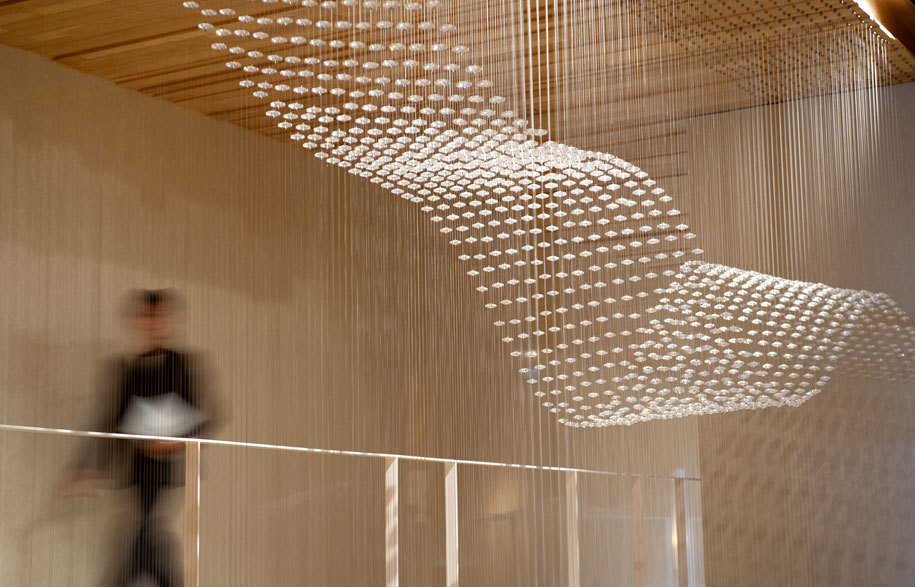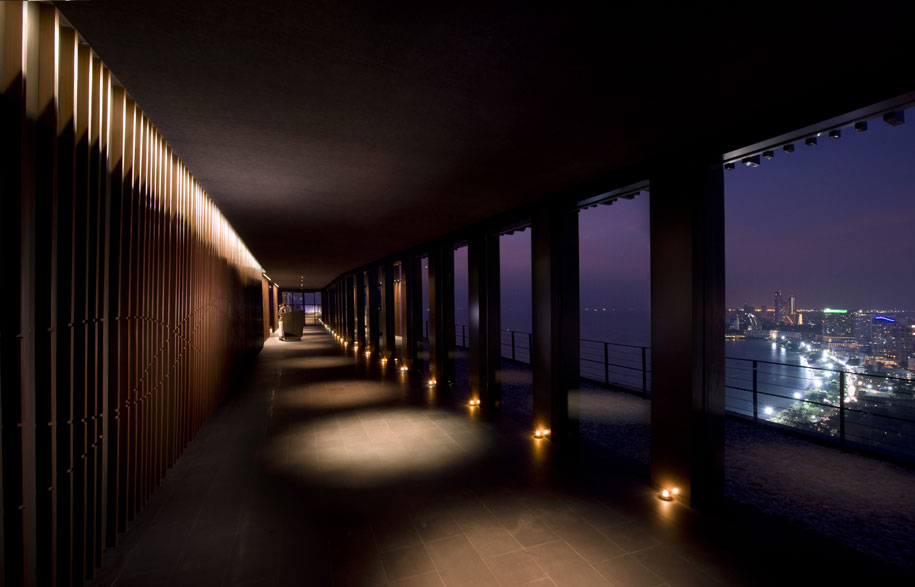 Horizon functionally divides itself into three zones; the interior dining, the exterior mixed-use, and the cocktail viewing deck. The cherry-on-top of this already impressive display of city's lightscape is in the design execution of the exterior space that dominates by a large circular opening that fills with cool-blue lighting on the ceiling, and the atmosphere of dining under the stars that simulate on the ceiling by the countless LED lighting effect throughout both the interior and exterior spaces.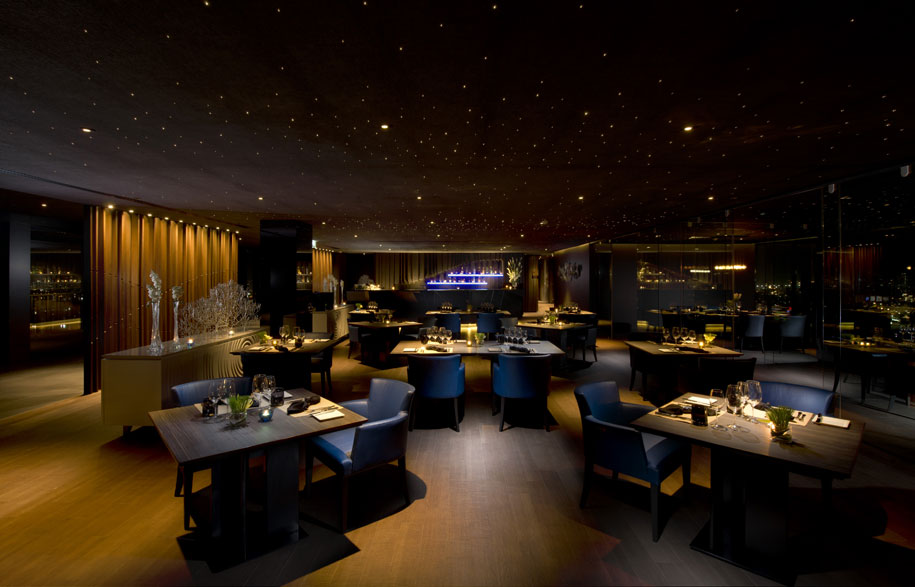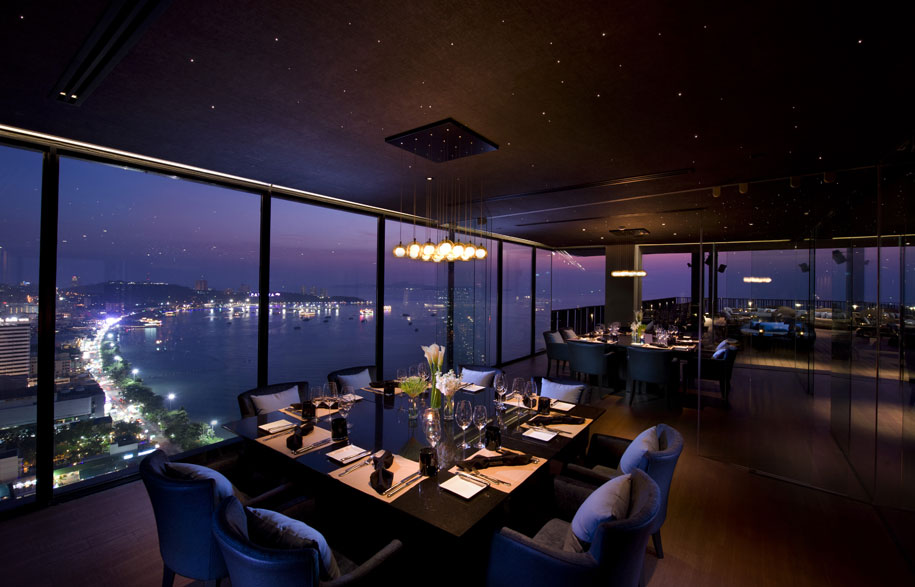 While it is a successful asset for the hotel to be blessed with the highest building at the shorefront with panoramic sea view, having each space designed by different design practices could have been a potentially risky decision, causing a sense of chaos, were each space competes in attention. But Hilton has cleverly eluded this design anxiety by entrusting each space to be best appreciated at different times of the day via its architectural language. And in this example of Hilton Pattaya Hotel, Horizon epitomises how the city should be seen and celebrated.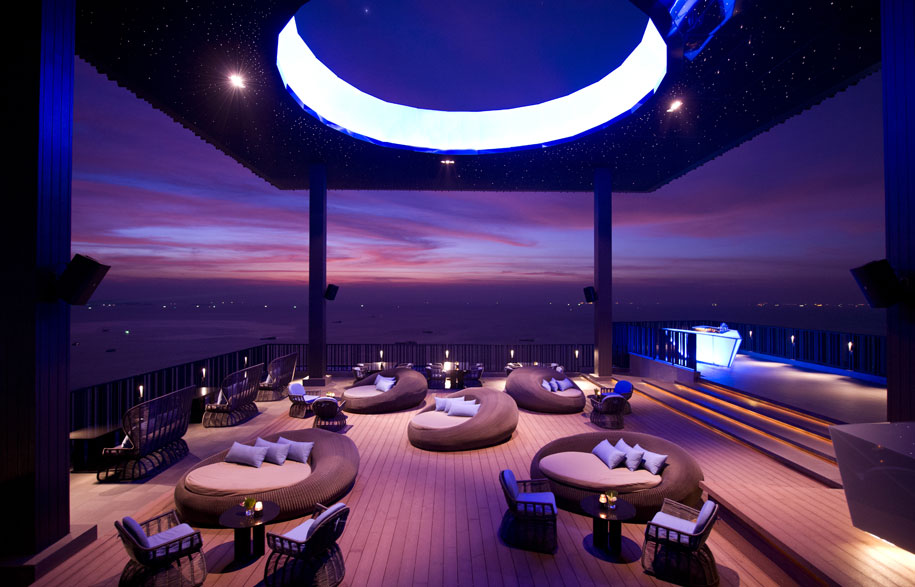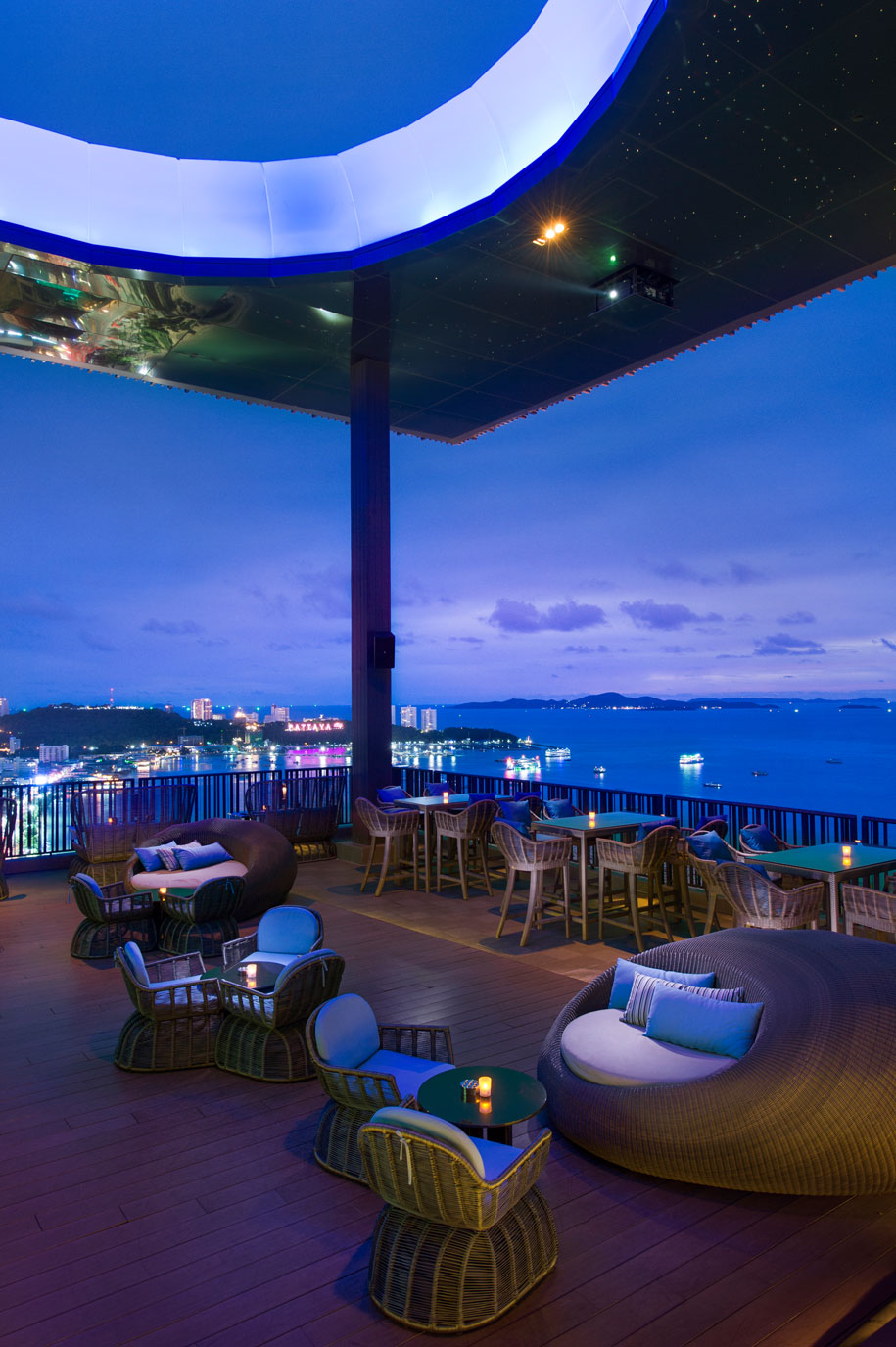 Hilton Pattaya Hotel
hilton.com
DWP Design Worldwide Partnership
dwp.com
---