You may be transfixed by the arresting art-deco or palazzo facades or busily checking out the innumerable exhibitions, however, when a gargantuan bulk carrier glides by, merely metres away, there's only one response: press pause and stare.
If you've ever despaired that so many working harbours have been subverted by the scramble for glitz, then Newcastle – one of Australia's busiest ports – will conjure an almost childlike excitement.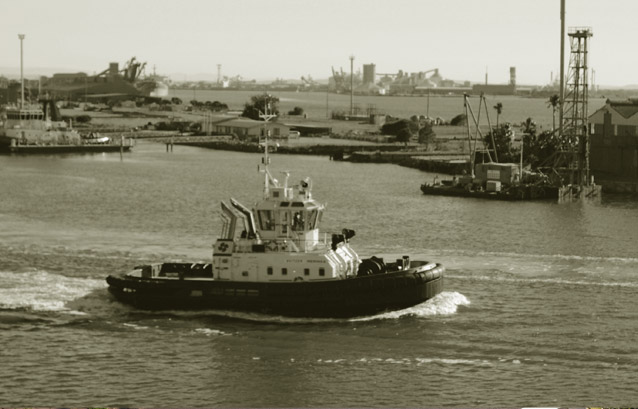 With the engaging vibe of a country town and boasting Australia's only beach-fringed CBD, Newcastle, having moved on from post-industrial stereotypes, is now abuzz with live music, eat-streets, artisan markets, artist talks, street parties, art-house moonlight cinemas and accessible arts and music events.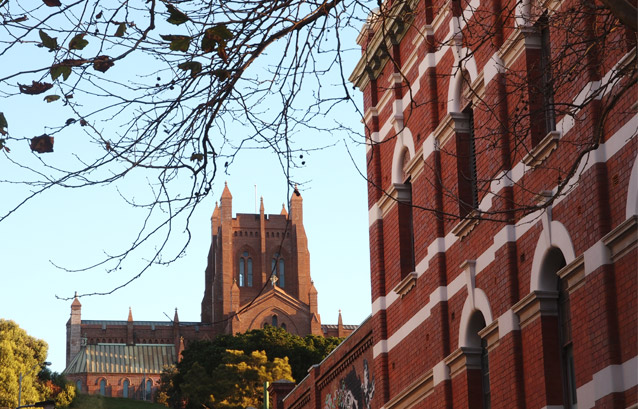 Situated near the tip of a peninsula anchored with maritime history, the homely Terraces for Tourists provide a uniquely atmospheric sea-scented base. The iron-lace balcony is the perfect perch to feel the ship horns and church bells ricochet along Newcastle East's 19th century lanes.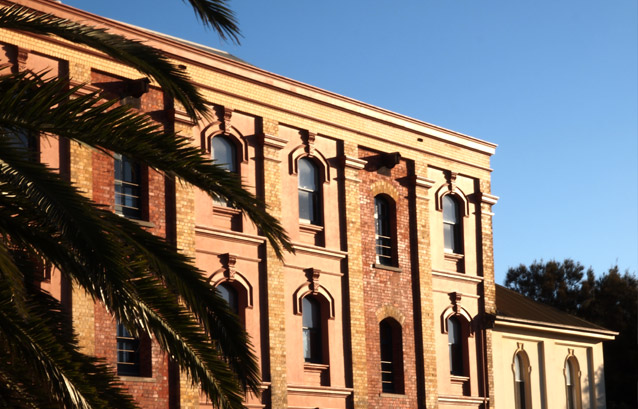 A quintessential way to get into the Newcastle groove is to take a dip at the nearby art-deco Ocean Baths, followed by a drawn-out and delectable breakfast at surf-facing Estobar.   
From here, fans of narrative-infused streetscapes are spoilt for choice in this delightfully walkable city.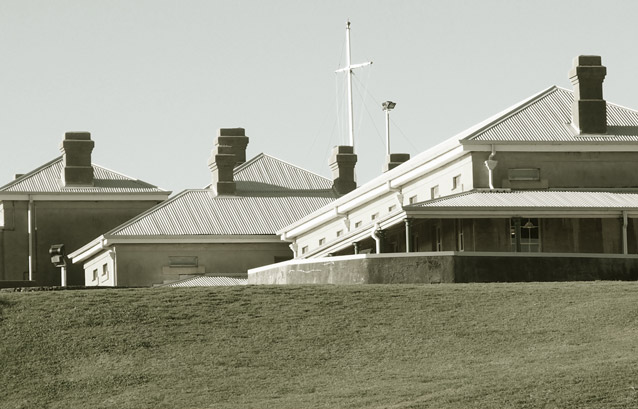 A stride up The Hill reveals whimsical mansions and panoramic vistas. At the Victorian terrace lined streets of Cooks Hill, it's hard not to coo out loud.
Reminders of a golden age when Newcastle was considered the 'Pittsburg of the Pacific' reverberate along Hunter Street. The husks of former financial powerhouses, largely unaltered since the jazz age, still ooze attitude. It's easy to imagine rows of elegantly-attired patrons pouring into the erstwhile 'picture palaces'.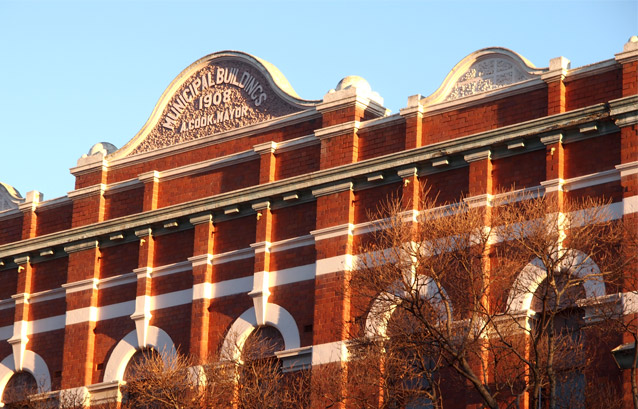 1930's suave is alive and swinging in the recently restored bar and dining room of the Great Northern Hotel.
You'd expect a certain swagger from Australia's second oldest city and there's plenty of it in the Civic precinct, which radiates around the stately City Hall and the 'Spanish Baroque' Civic Theatre, a flapper-era flourish that remains a magnificent space to catch a show. Just a block away at the Honeysuckle district, early colony wharves now regale with eateries, bars, markets and a fetching waterside walkway.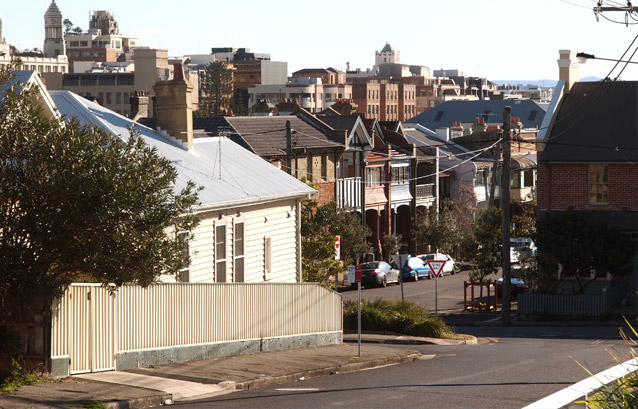 If you channel the locals and tap into the vast network of cycle-ways, it should take only about 20 minutes to reach time-frozen neighbourhoods such as Wickham, Islington (renowned for its retro outlets) and Carrington (a quirky fusion of loading docks, cute workers' cottages, sourdough bakeries and fine art galleries). 
For an iconic sunset, refuel at an outside table at Bluewater Pizza- where it feels like you can reach out and touch the parade of hefty ships and bossy little tugs- then promenade to Nobby's Lighthouse.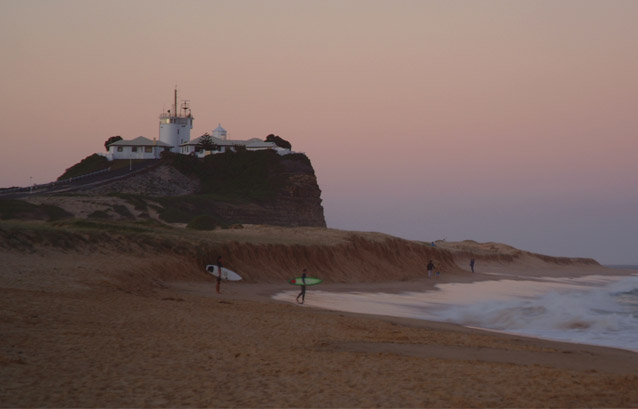 ---