In the picturesque town of Red Hill on Victoria's Mornington Peninsula is a small-scale project that expresses the artistry of architectural transformation. Bassano, a reimagining of two existing cabins, emerges as an opulent haven – a private suite and an artist's sanctuary reimagined under the eye of Tom Robertson Architects and Simone Haag.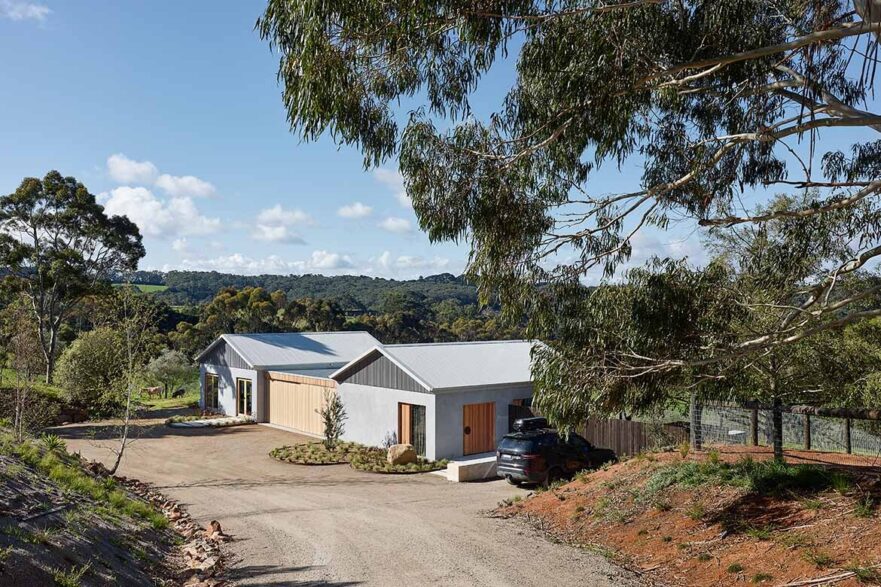 Approaching the cabins, the exterior carefully marries together the man-made and the natural. Pale brick and timber battens, cleverly composed, blend seamlessly into the landscape. This initial impression sets the stage for what lies within.
Rich tones and sumptuous textures have been meticulously chosen to craft an oasis where city dwellers can escape and reconnect with the serene beauty of nature. Bassano embodies this vision, exemplifying the power of design to unite and harmonise with the natural world.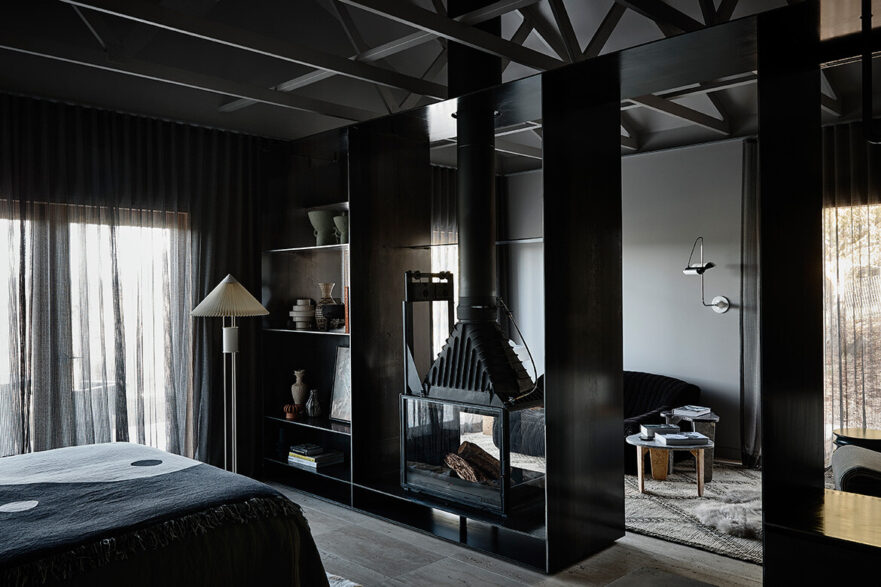 Inside, the scene shifts dramatically. Industrial elements and bold forms dominate the landscape. The steel spine, industrial kitchen, and travertine floor tiles cast a contemporary vibe. Yet, traces of tradition persist, most notably with the ceiling beams that pay homage to the region's storied farmhouses. Through expansive windows, the ever-present farmland connects the dwelling to its surroundings, underscoring the vital bond between structure and environment.
A central, reeded glass wall divides the living quarters into distinct zones. On one side, the kitchen, breakfast nook, lounge, and fireplace unite to form an inviting communal space. The other side embraces the main bedroom, robe, and a striking custom concrete bath that basks in the ethereal glow of a skylight. The outcome verges on the monastic, with the striking lines and targeted light a showpiece.
A testament to thoughtful design, the double-sided fireplace serves as both a functional and aesthetic divide, delineating the lounge and bedroom spaces. Here, curated vintage Italian and French pieces harmoniously coexist with contemporary Australian furniture, rendering a richly textured, thoroughly unique atmosphere.
The result? A sanctuary that exudes individuality, creativity and comfort.
The project's underlying brief was to breathe new life into an existing structure and transform it into a retreat of unparalleled luxury.
Project details
Architecture – Tom Robertson Architects
Interiors – Simone Haag
Photography – Derek Swalwell
Landscape – Blac Design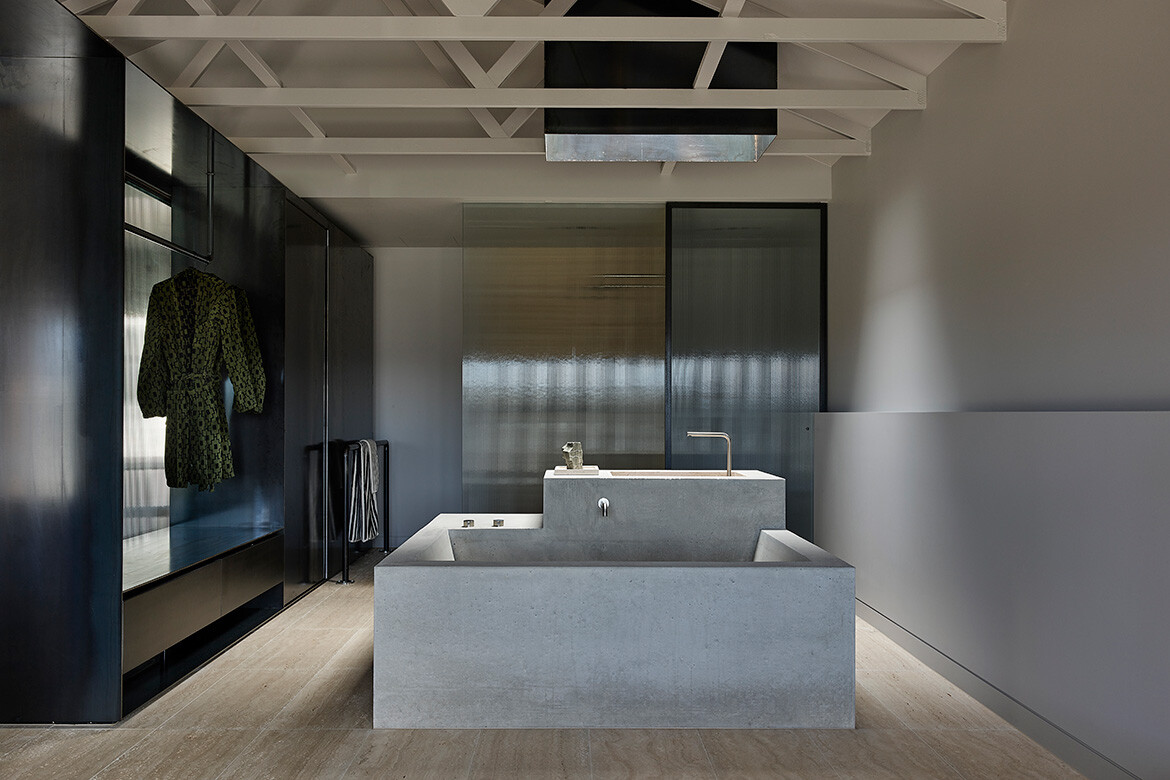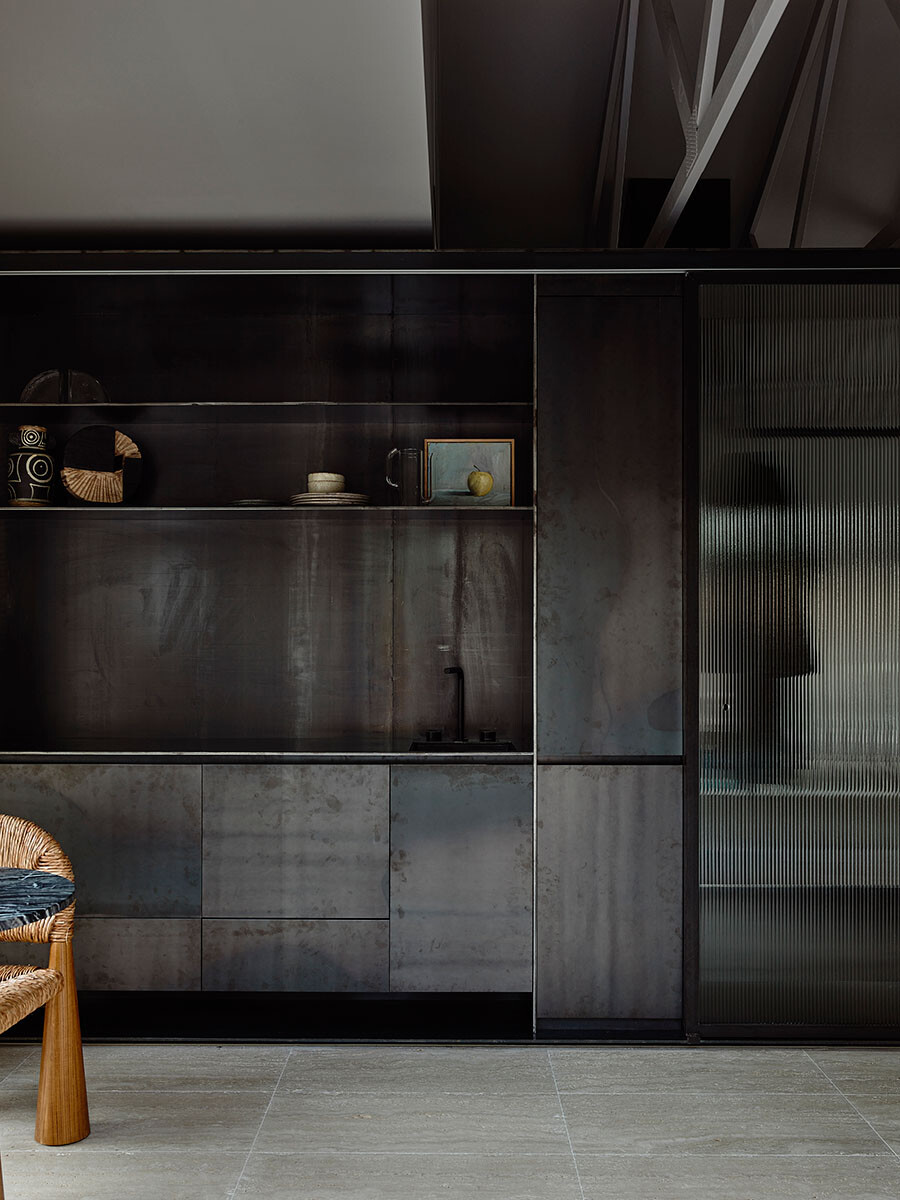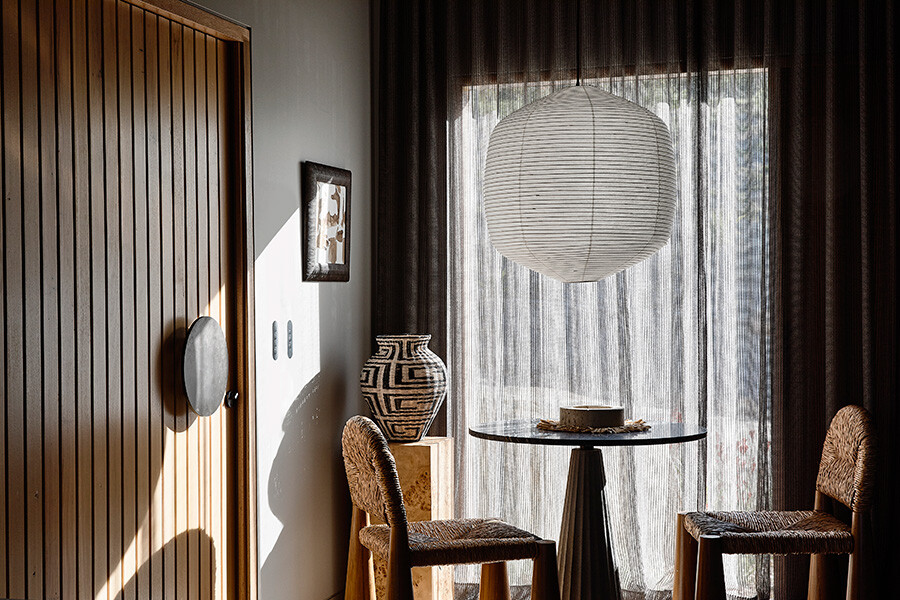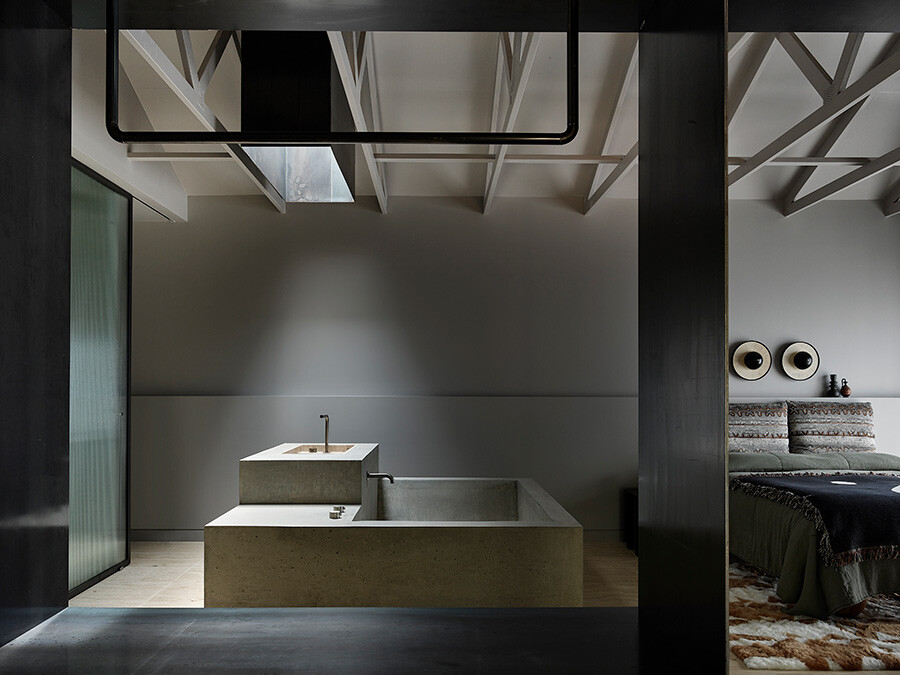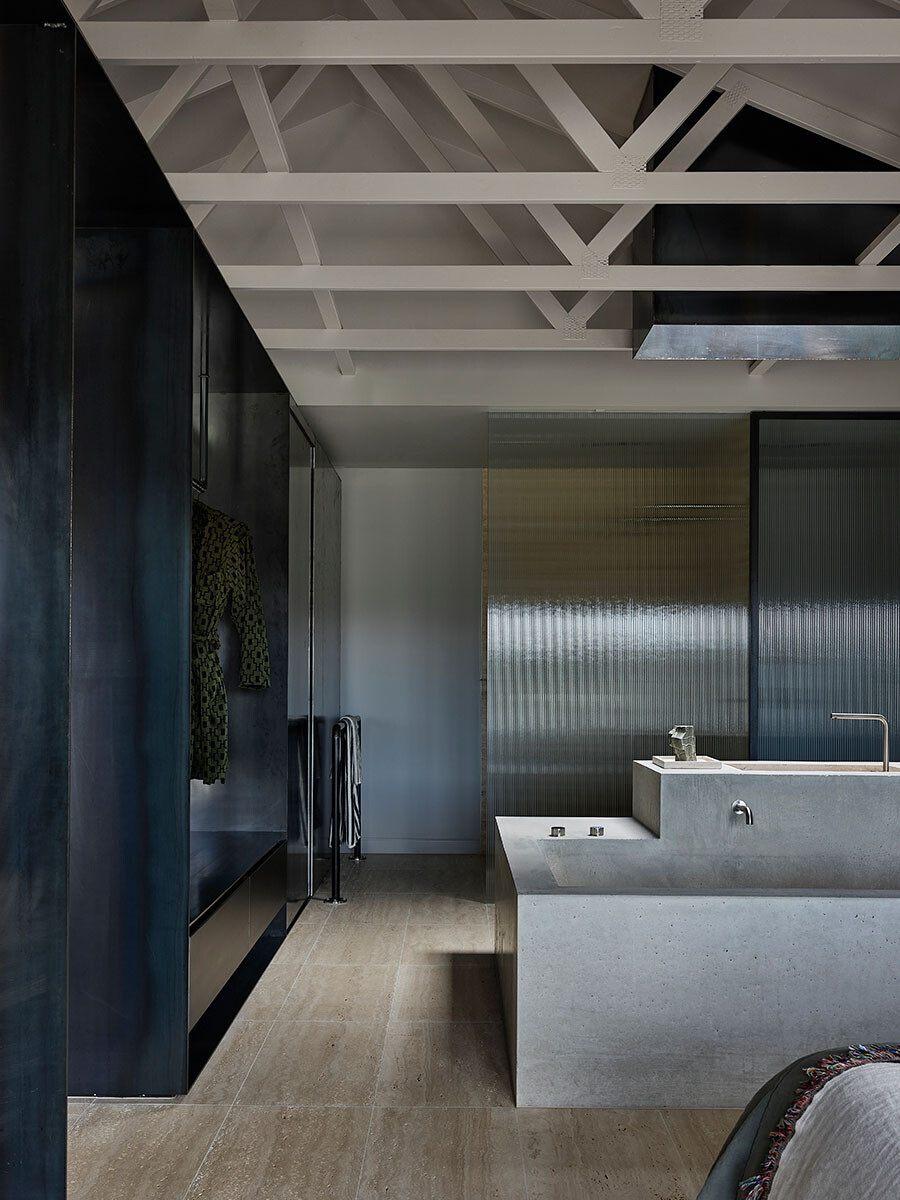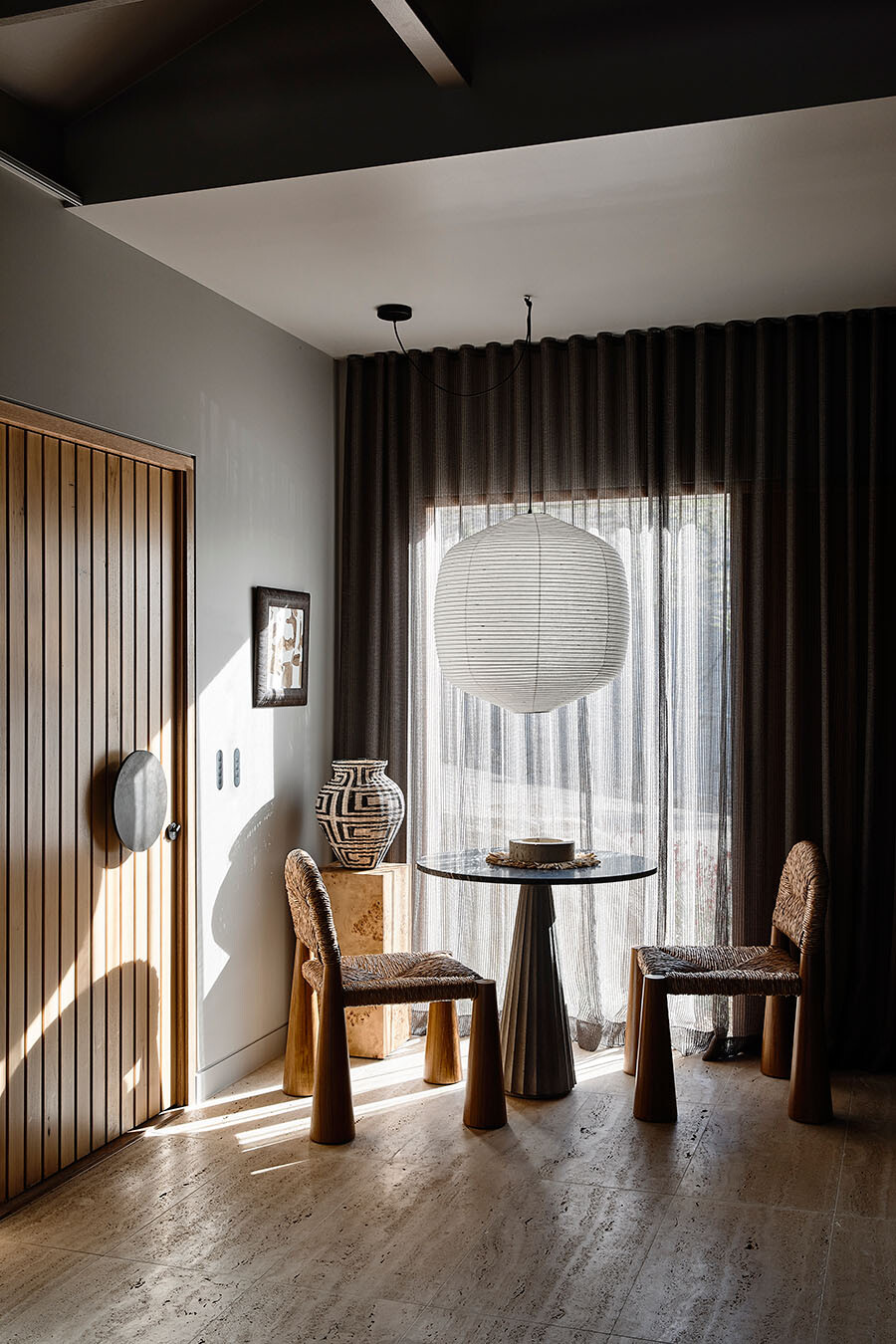 ---