FKP commissioned Pike Withers to design the Interiors for the 'Luxe' apartments on the site of the former Sydney Eye Hospital in Woolloomooloo. The 77 apartments range from 1 bedroom terrace style apartments on Crown Street to 3 bedrooms penthouses with extensive views over the Domain and Woolloomooloo.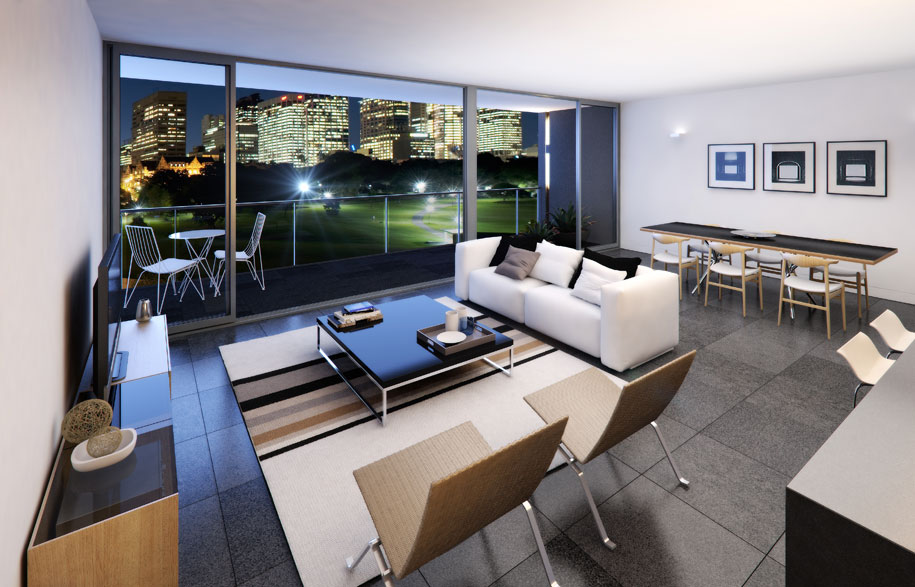 Completed in 2014, the 40 million development clearly demanded the best-of-the-best. Throughout all bathrooms and en suites the designers used Geberit concealed cisterns. The Sigma 75 cistern with the Sigma 50 smoked glass mechanical flush plate were selected "because of its slim design but also for the choice of finishes available on the flush plates, without any screws or fixings" says lead designer and project leader of the Luxe development Michelle Latham – Associate Director at PikeWithers.
"On the LUXE development the interiors were a balance between modern and edgy but with a warm natural materials and refined detailing. The bathrooms had a restrained palette which made it essential to have a flush plate that would be as minimal as possible and could easily sit into the design."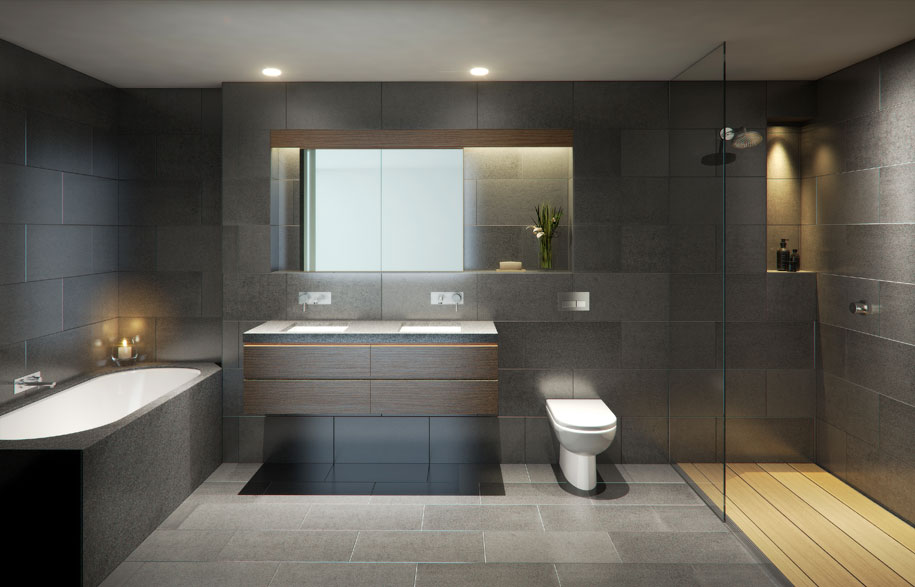 As Lathers says, the decision to use concealed cisterns comes down not only to saving space – which they do, but "the overall look. It allows a much cleaner, minimal look and it's easy to integrate into the pan into the design." In this project, for example, it was integrated into a ledge running along the room – allowing more design freedom, especially important when space is restricted. And as a product designed to save space, it was a perfect choice for the Luxe development.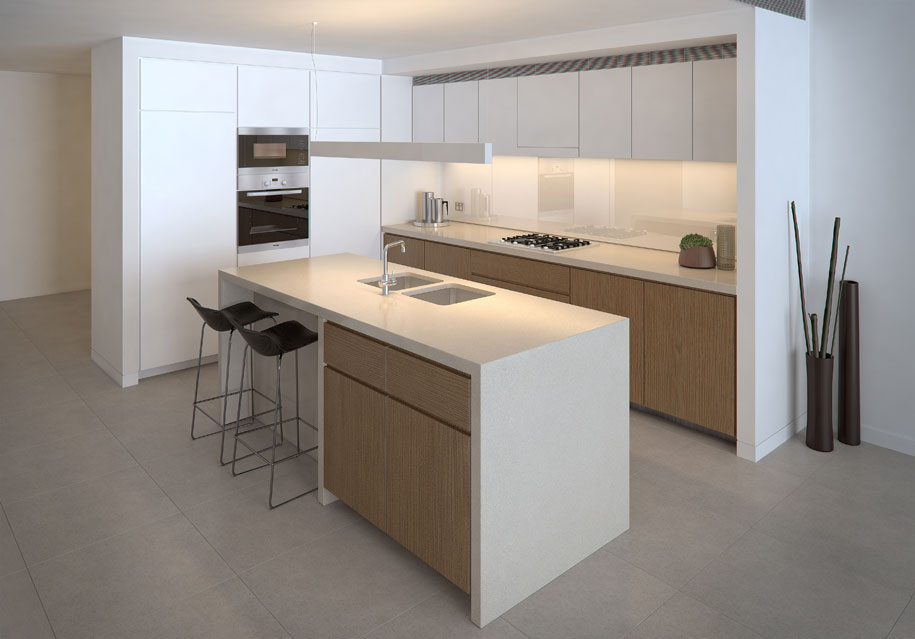 The Geberit Sigma 75 concealed cistern, for Back to Wall pan, is the slimmest in-wall cistern on the market – ideal for bathrooms where space is at premium, renovations and new builds. Once installation is complete, all that can be seen is an elegant, sleek flush plate, paired with the pan of your choice. The functional parts of the toilet (plumbing, cistern, valves) are hidden behind the wall.
The Sigma50 mechanical flush plate is also a minimalist design with a rich palette of colours. It has a glass, frameless plate which gives the appearance as though it's floating off the wall.
But while the selection process, as Latham says, is largely "design driven," the cistern also has to meet the requirements in terms of heights, depth, overall look and maintenance. Again, Geberit plays the game well, meeting those needs – which is why as well as Luxe, Latham has used Geberit cisterns in many previous projects. "I have always found them very reliable with a great aesthetic look," she says.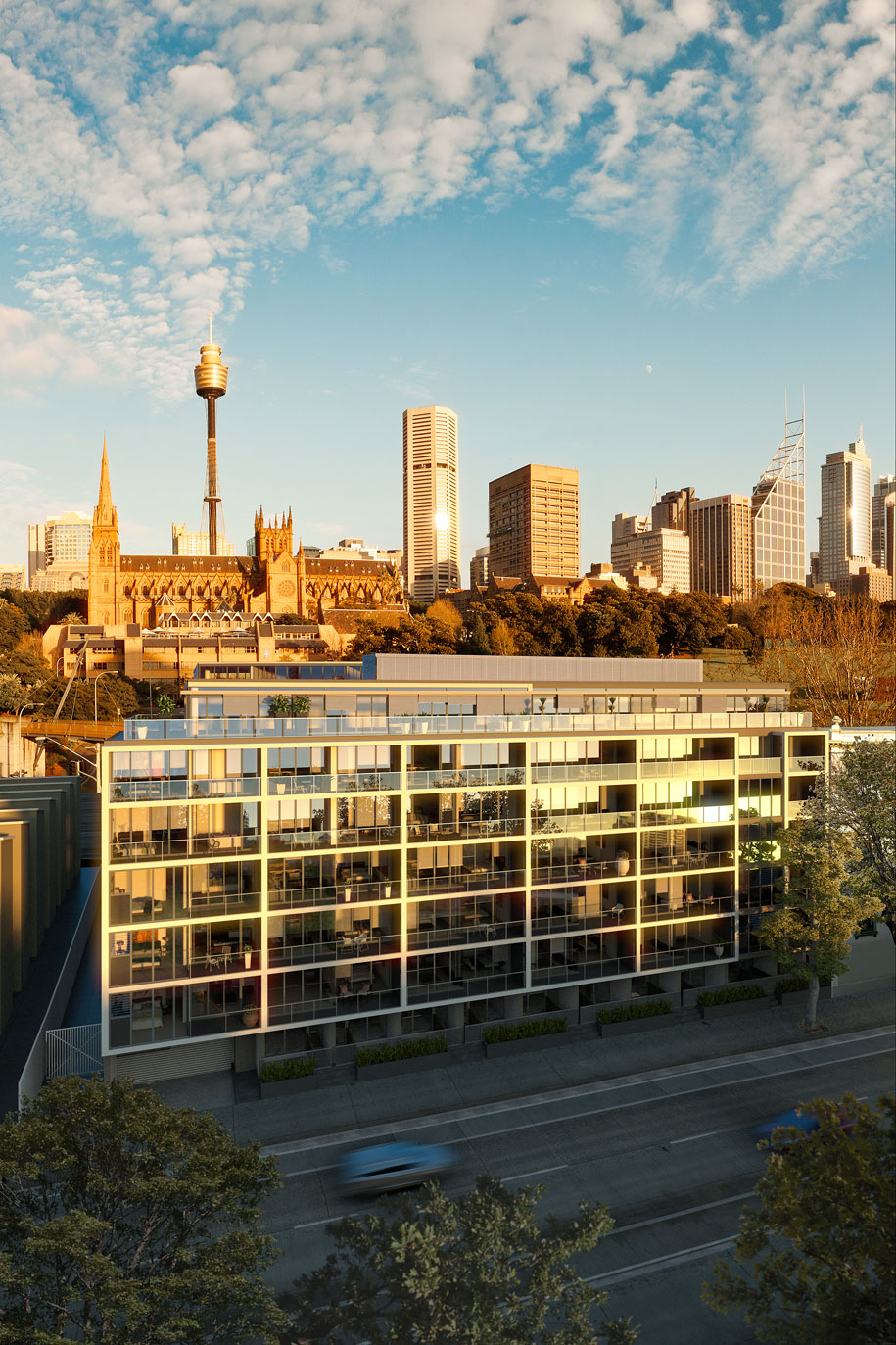 Geberit
Geberit.com.au
PikeWithers
pikewithers.com.au
Tags: geberit
---