The central brief for the project was to convert an occasional holiday home into a main home, and thus required both an internal reconfiguration and that addition of a new structure.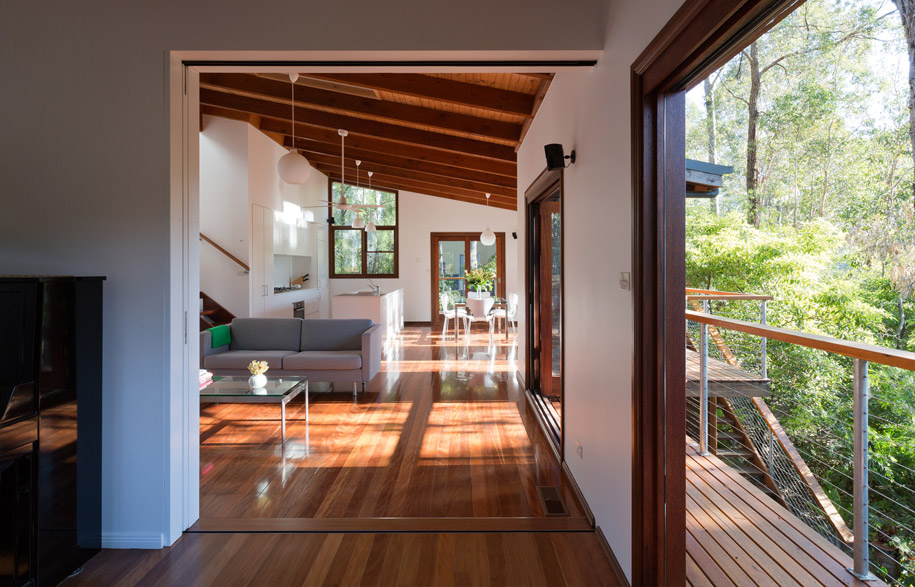 The site was well suited for the addition of a studio in terms of position and orientation as it was able to face north, connect well to the house and yard, and have large areas of glazing, shaded by adjacent tree canopies and screened from neighbours by thick understorey.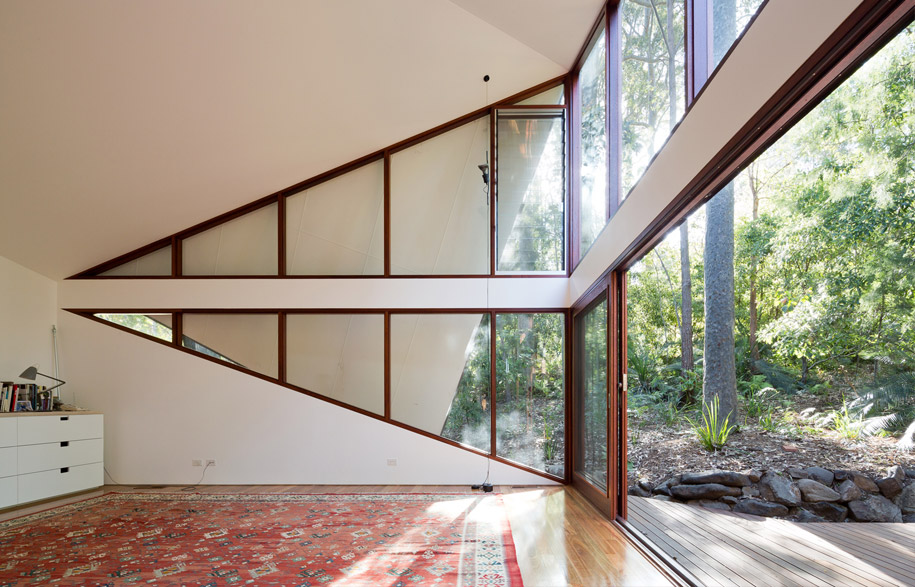 Matt Fearns, director of Fearns Studio, took the project as an opportunity "to explore a little bit with irregular geometry, which was done both as an experiment and because it related to the existing pitched roofs and raked ceilings in the existing house."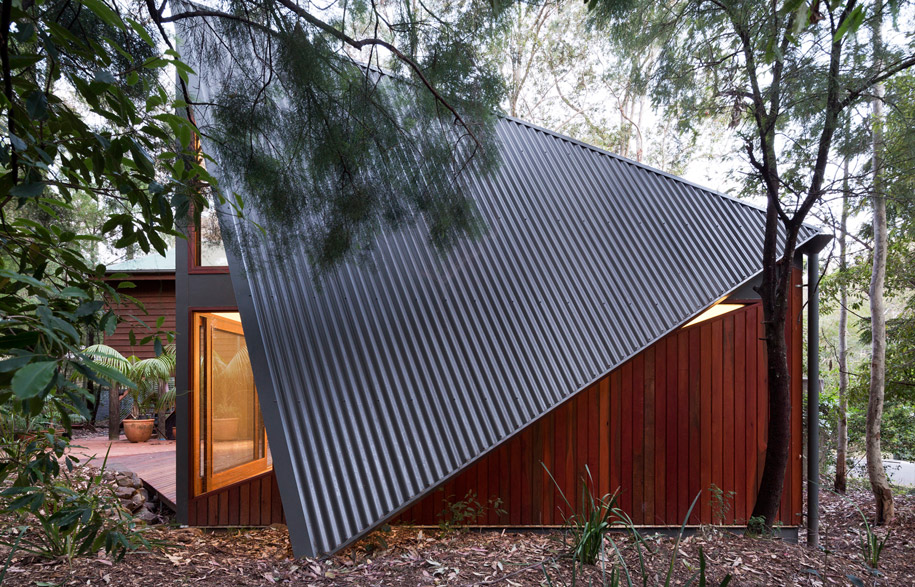 While appearing simple because of the regular square plan, the studio geometry is in fact quite complicated, due to the angles created by the different corner post heights, the diagonal ridge and the fold-down roof. "It's actually hard to pin down once you start thinking about it," muses Fearns.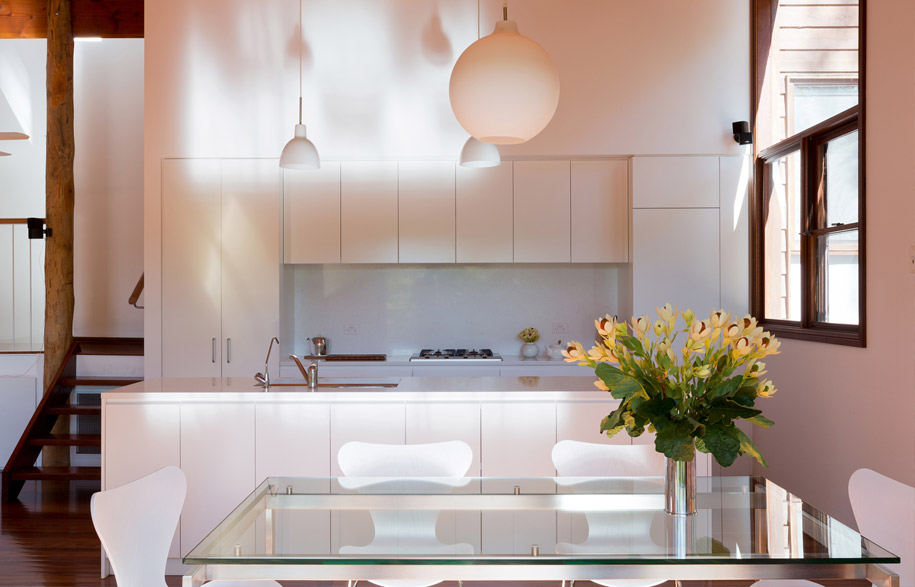 Materially, the house is simple, and responds to its context. As Fearns comments, "Bush fire constraints, surprisingly, were relatively incidental – they actually were a good excuse to use hardwoods for cladding, windows and doors." Interior surfaces are predominantly hardwood for flooring and plaster walls.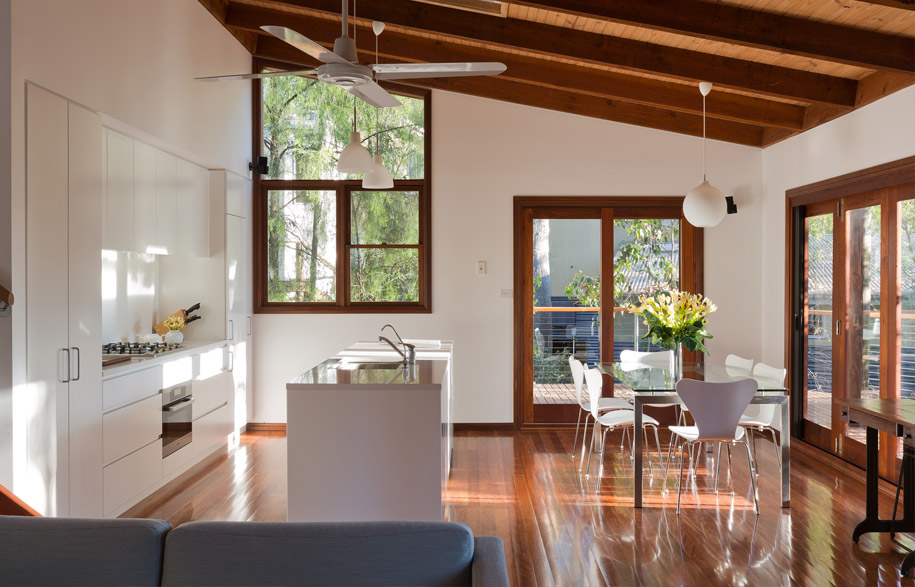 Overall the project has reinvigorated the existing structure and augmented it with a dynamic new space. As Fearns concludes, "The addition of the studio and changes to the main house greatly improved the experience of being at the house – it's basically just a nicer place to live now."
Fearns Studio
fearns.com.au
Photography: Tom Ferguson
tomferguson.com.au
Tags: Fearns Studio, Home Architecture, House Architecture, Residential Architecture
---