The latest kid on the increasingly hip Potts Point block, Monopole packs a lot of character into its tight confines. With only 150 square metres for front and back of house and a miniature kitchen, Pascale Gomes-McNabb's fit out of the space has been a study on spatial efficiency.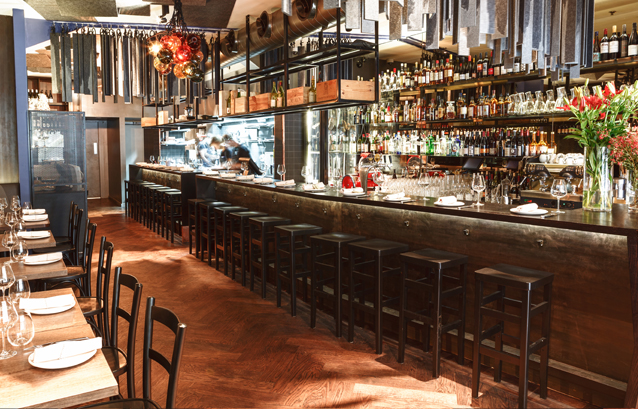 The site had previously been occupied by a different restaurant, and whilst the renovation was comprehensive, the basic bar and kitchen configuration was retained and enhanced. As for how best to arrange the seating a simple solution proved the best one, with the food and beverage preparation area positioned on one side and dining down the other.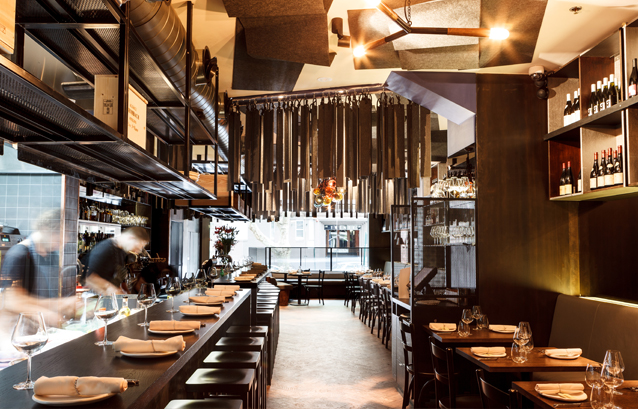 A strip of open flooring and a row of bar stools occupy the no man's land in between, preventing the room feeling too cluttered and allowing easy circulation of customers and staff. Whilst this layout may have sacrificed a few seats it elevates the restaurant's aesthetic impact, with the parallel lines of the row of tables and bar creating an attractive sense of depth and perspective.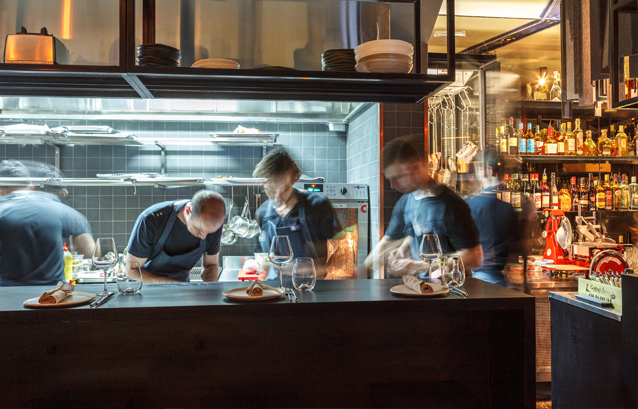 The restaurant's warm, slightly decadent mood is created through soft, indirect illumination (we particularly like the Mark Douglas and Christopher Boots feature lights), dark timber furnishings, leather upholstery for the bench seating and metal cladding on the bar. A coherent, dark earth colour scheme interrupted by reflected surfaces and spot lighting gives the space a vaguely cavernous feel, enhanced by the stalactite-like ceiling pendants.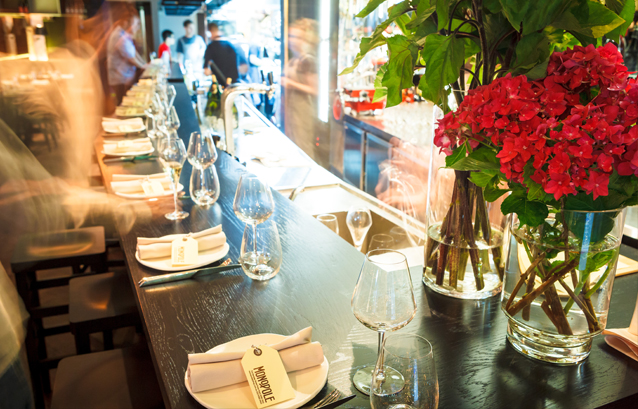 The food and beverage concept is courtesy of the folk behind Bentley Bar, and the kitchen certainly knows how to make their dishes look good. With the eyes so thoroughly satisfied, we sincerely hope the flavours and service do the aesthetics justice.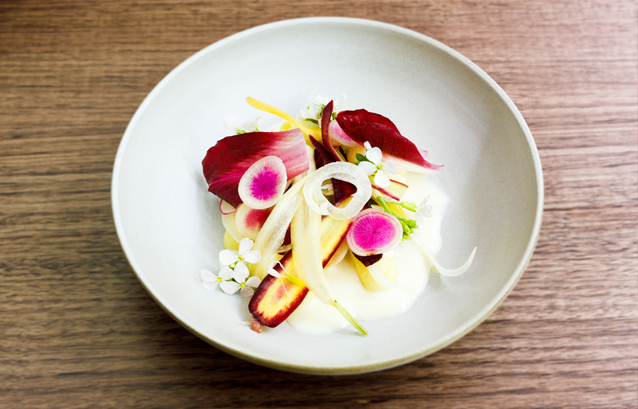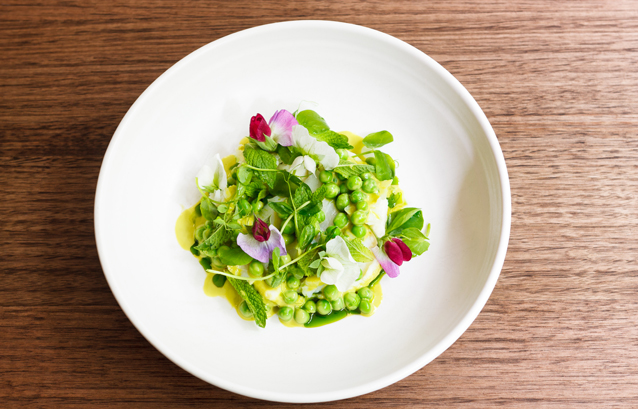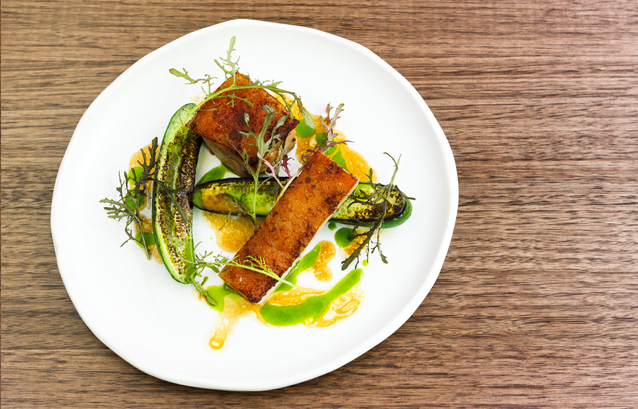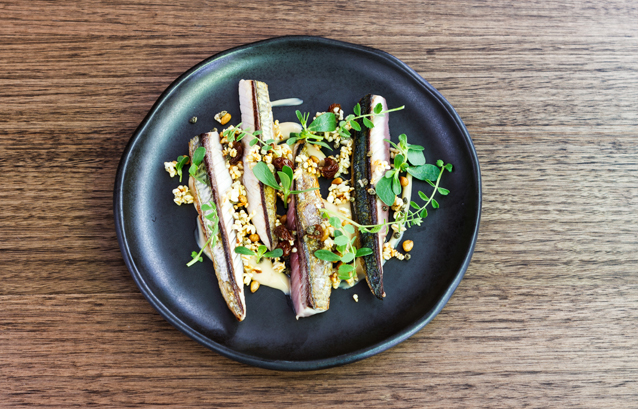 Metal work is by Robert Hook
Feature lights by Mark Douglass (handblown glass pendant) and Christopher Boots
General lighting by Euroluce.
Chairs and stools by Thonet
Tables & joinery by Beclau
Acoustic panels are echo panel from Woven Image
Paint by Dulux
Floor by Havwoods – oak engineered herringbone.
Leather from NSW Leather
Tags: Interior Architecture, Interior Design, Monopole
---