With all things in life, knowledge is power. However this is particularly true when designing and constructing one's own home. Melbourne architectural firm Pleysier Perkins was approached by one of their very own builders to help extend and update a family home in Glen Iris. The client's involvement and understanding of materials and engineering, allowed for incredible collaboration between the design and construction phases of the build. The architect and builder were able to forge a close relationship, enabling for the creation of unique details and absolute precision.
The original Californian bungalow structure was dysfunctional and awkward. The client (and builder) wanted a home closer resembling a "modern farmhouse", where he could proudly exhibit his passion for craftsmanship in a space that – guided by architectural design – would be a creation of his own.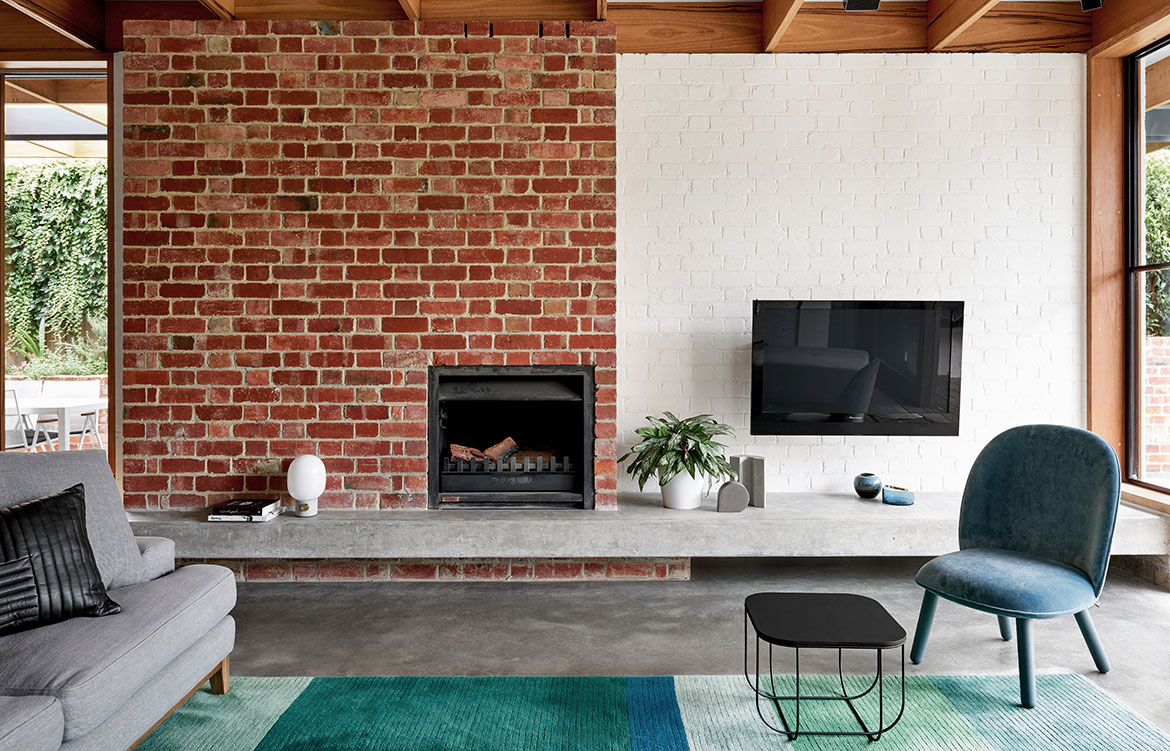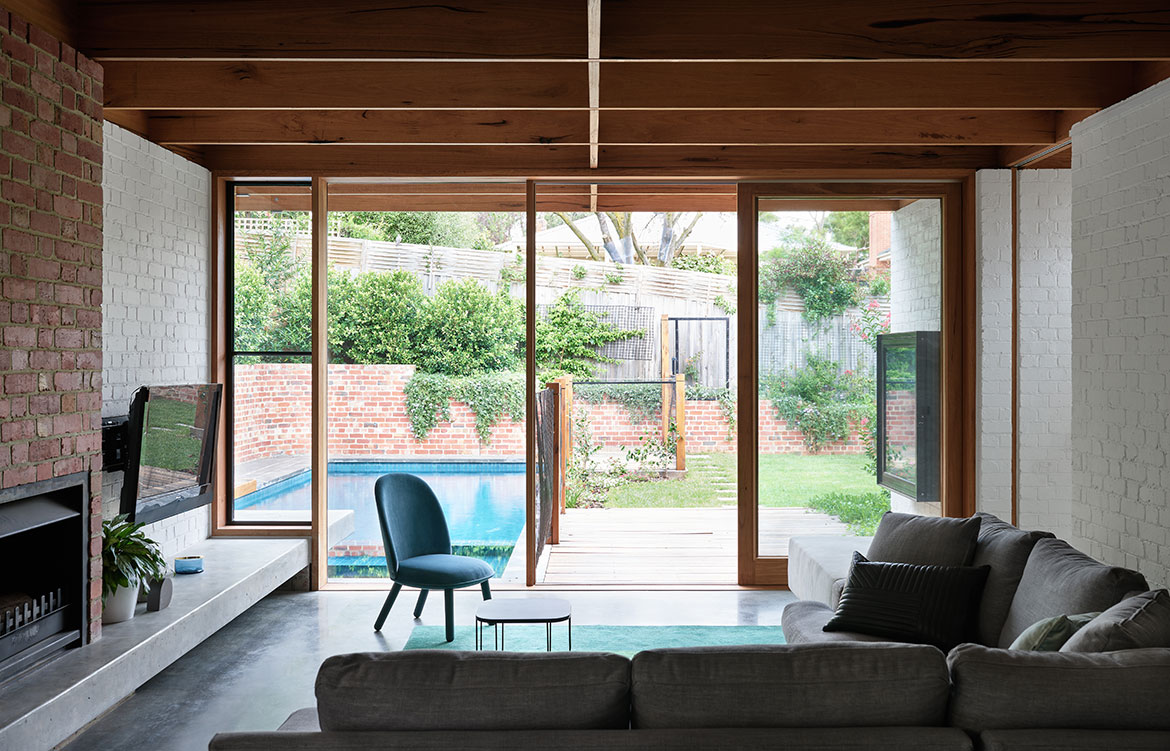 The new pavilion extension centres on the juxtaposition between syrupy timber and rough recycled brick. These materials combine to form a textural and airy open-plan living and meal area that connects to the existing house's kitchen. The choice of these decisively exposed and raw materials reference the resident's adoration to quality and craftsmanship. While the interaction between the two help to visually segment the space, balancing the openness and intensity of the white walls. Timber beam accents seep through the interior, focusing in on the windows and doors, and help to orientate you throughout the broad living and dining space.
Heavy, textured materials are the mantra for the Glen Iris house. The white rendered stucco from the existing structure flows between the interior and exterior, and creates a surface that beckons you in to touch and investigate. Pleysier Perkins augmented the tactility of the house, adopting in their own visceral material palette. In conjunction to the red brick and timber, polished concrete is introduced in the form of an eye-catching custom heath. This reaches through the wall acting as seating and table in the living room and transforming into a clever jumping board over the outside spa.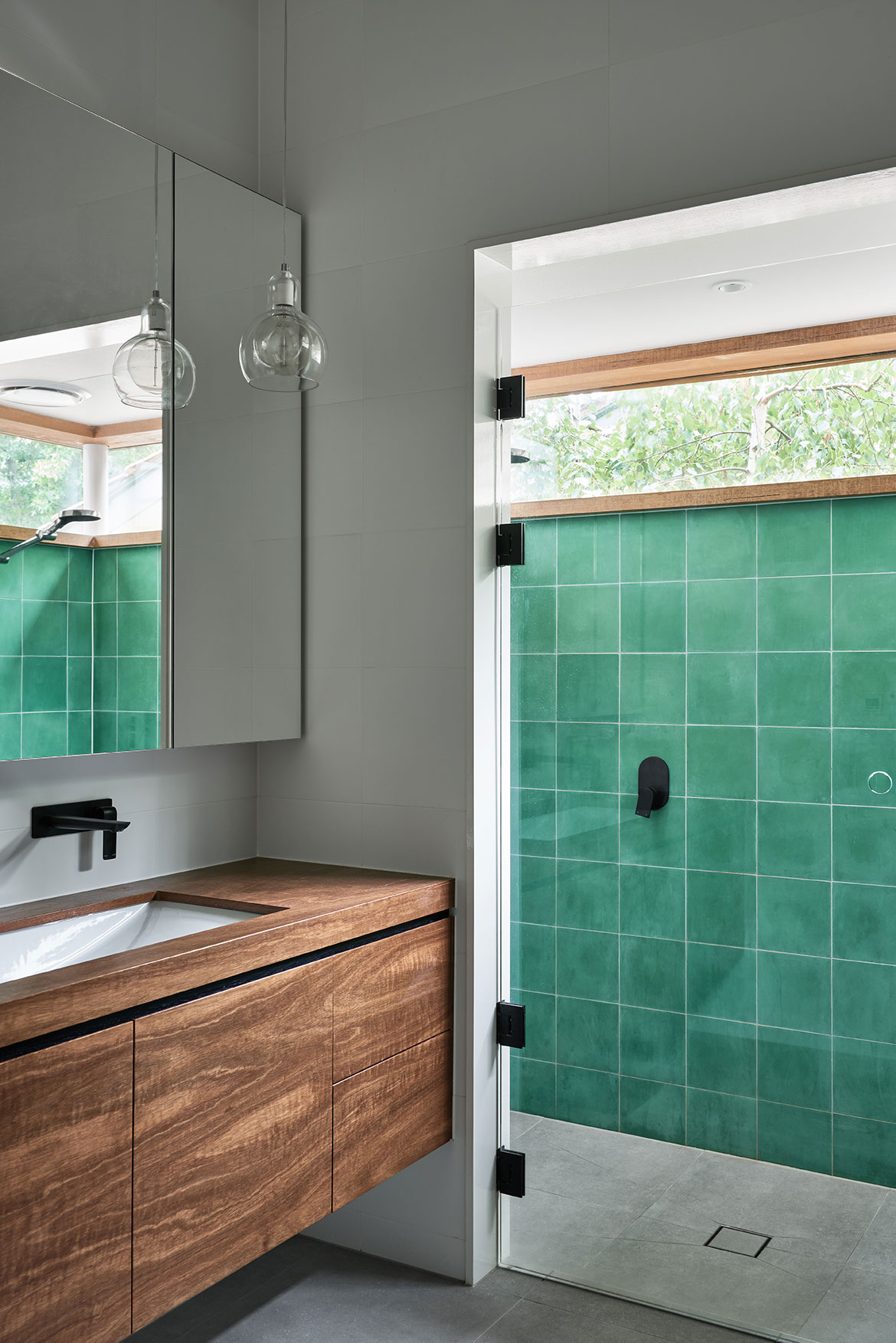 Despite a suburban block, the presence of nature has been cleverly optimised. The neighbouring fence is dressed in a gush of vines and verdure to create a sense of privacy and serenity within nature. The floor to ceiling sliding glass doors open the interior into the outside world, and evoke the presence of greenery without the use of indoor plantings – helping to keep the interior space decidedly clean and minimal.
The resulting space is a genuine reflection of the resident's own knowledge and skill base. Synergy is the act of two elements coming together to create something that is altogether mightier than its own parts. The Glen Iris house is a great example of how communication and collaboration between not only the architect and the builder but also the architect and the resident to create a home that is able to reach its utmost potential.
Pleysier Perkins
pleysierperkins.com.au
Words by Ella McDougall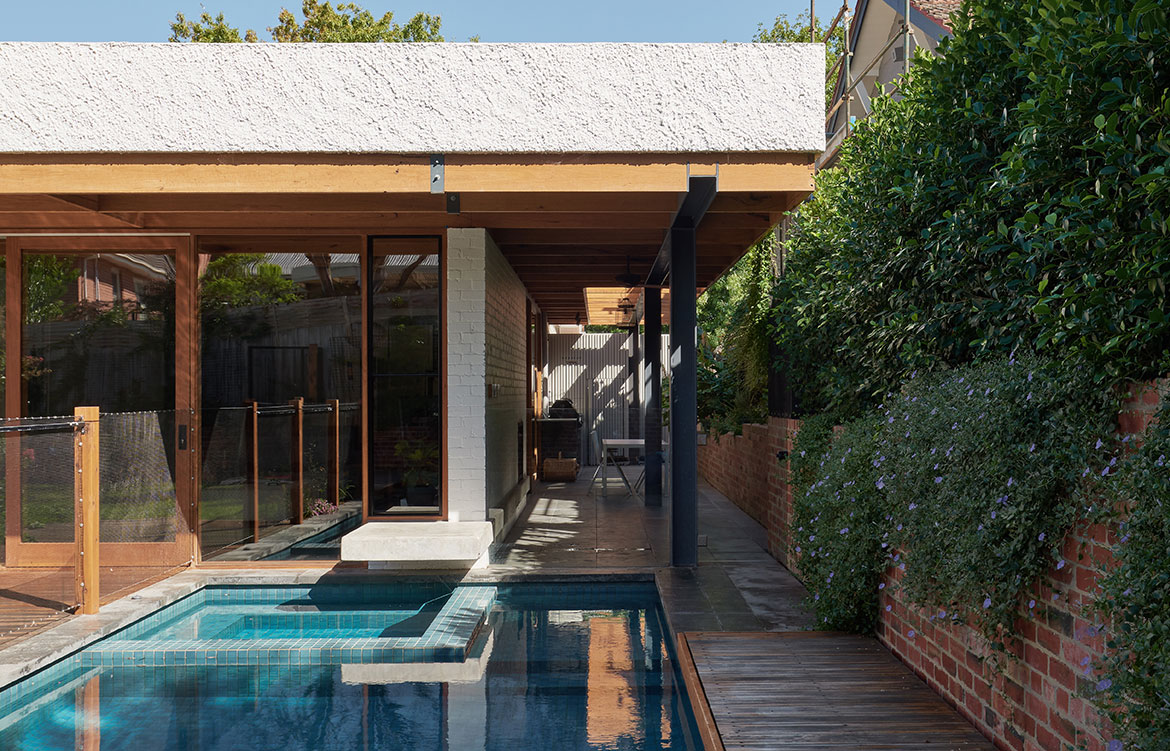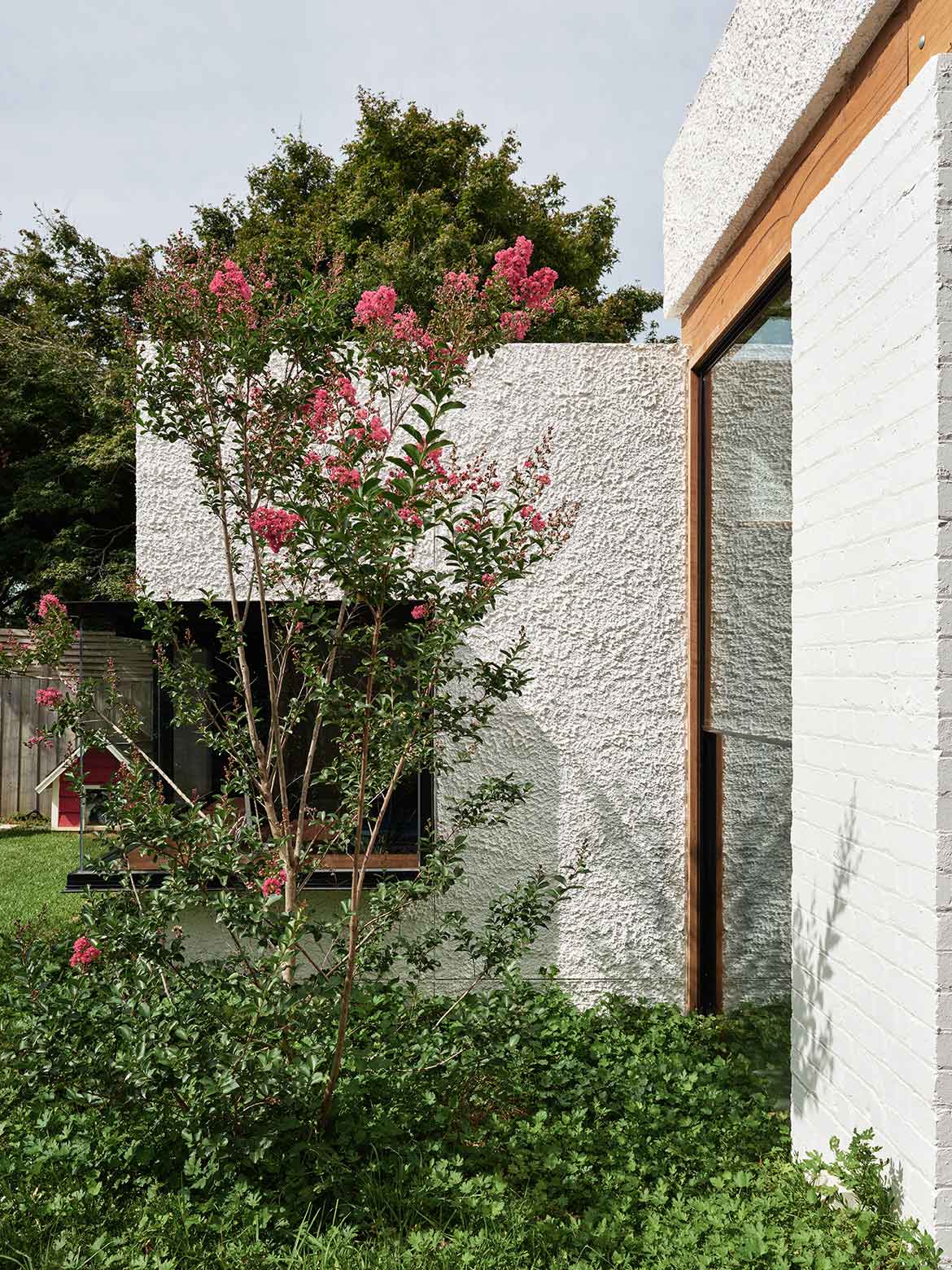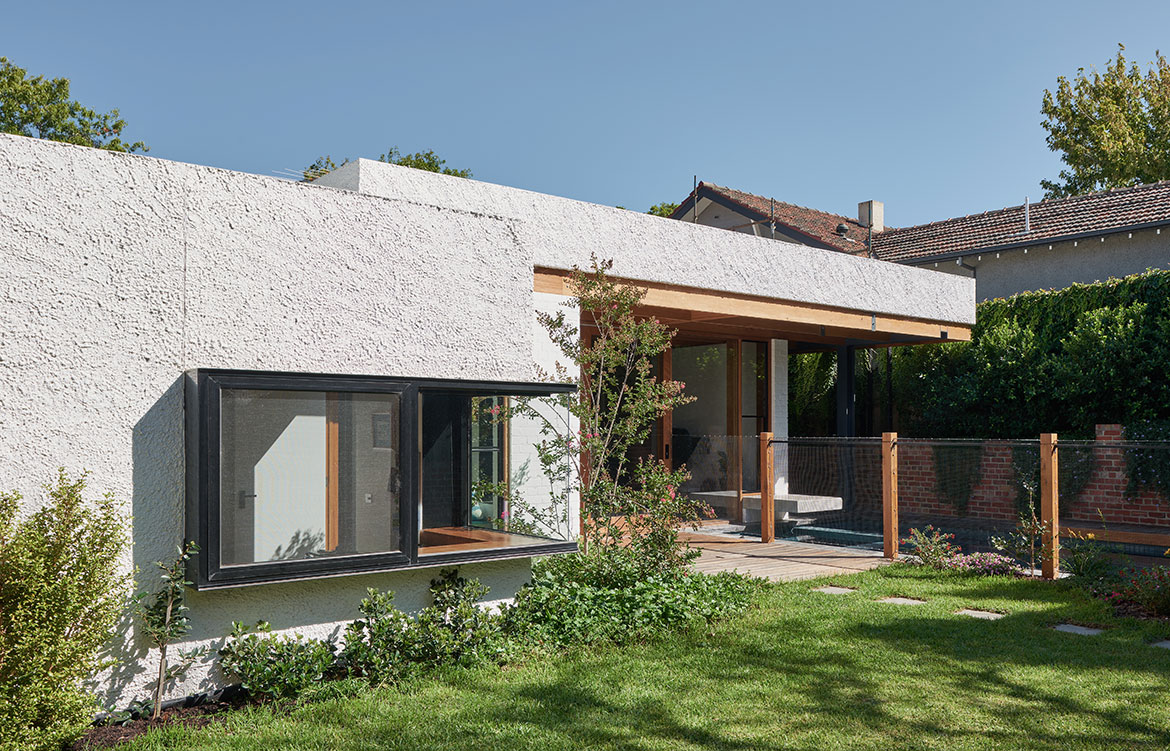 ---