The six-bedroom home on the foreshore of Gordon's Bay, Coogee, was built for a young family, and incorporates a north-facing courtyard that allows a sense of light and air into the centre of the home.
The main challenge of the home, designed by Madeleine Blanchfield Architects, was the steepness of the hilly site. In order to strike the ideal marriage between privacy and views, the design of the home cantilevers out of the side of the hill to the east, with three-storey high concrete walls framing the main spine and staircase.
Large bays of operable timber louvres control the privacy inside, and maintain views, while the entry offers a vista from Gordon Avenue through the stair void.
Spread over three levels, the Gordon's Bay House has an elevated main living, kitchen and dining space and a casual, lower level which opens onto the garden and vista.
The use of courtyards and mature trees framing the home reinforce the importance of the local landscape and site of the design. Borrowed views through these courtyards bring a sense of clarity to the design and ensure a permanent connection to the garden and the bay.
The aesthetic, like the home's owners, is elegant and unpretentious. The Gordon's Bay House is a place for living, and for finding pleasure in simple things, from the qualities of light, to space and honest materials. The architecture aims to deliver thoughtful details and enjoyable spaces.
Madeleine Blanchfield Architects
madeleineblanchfield.com
Words by Andrew McDonald
Photography by Felix Forrest and Robert Walsh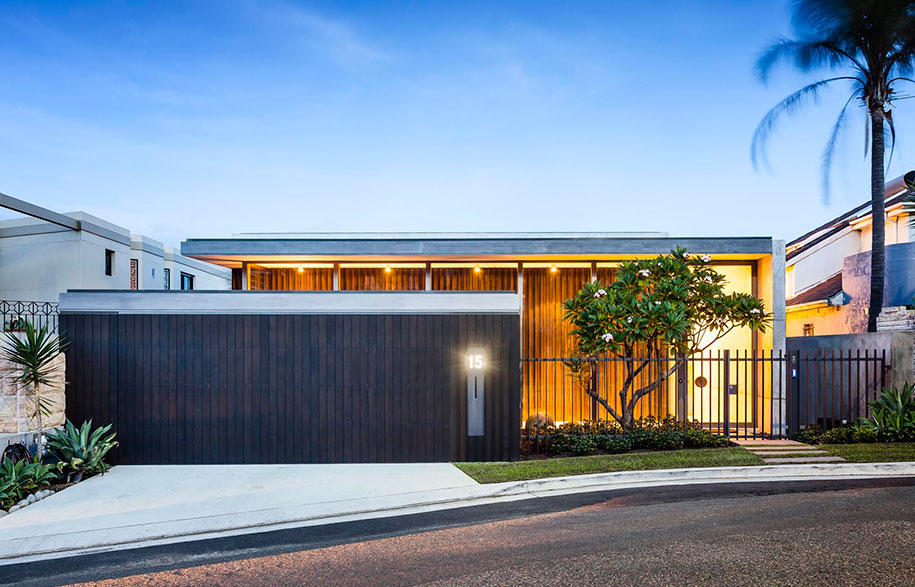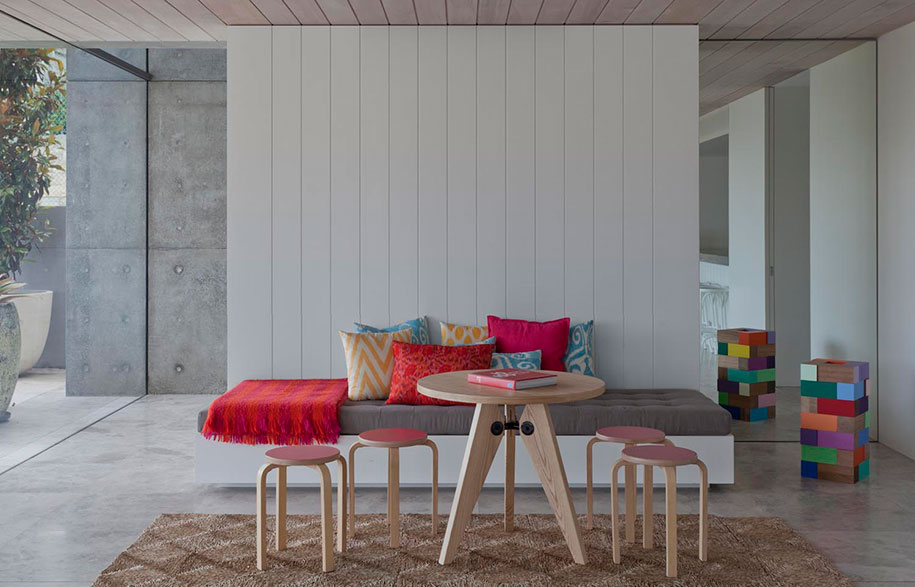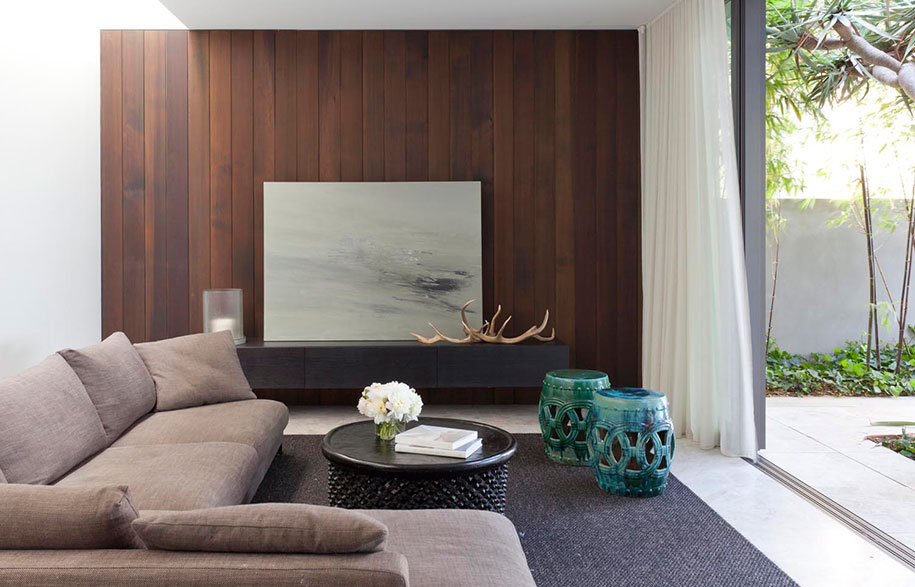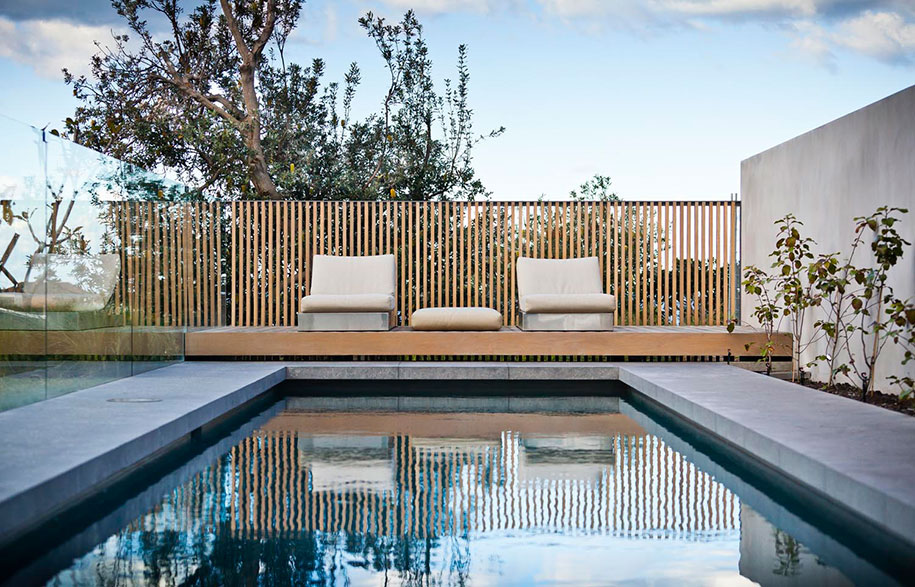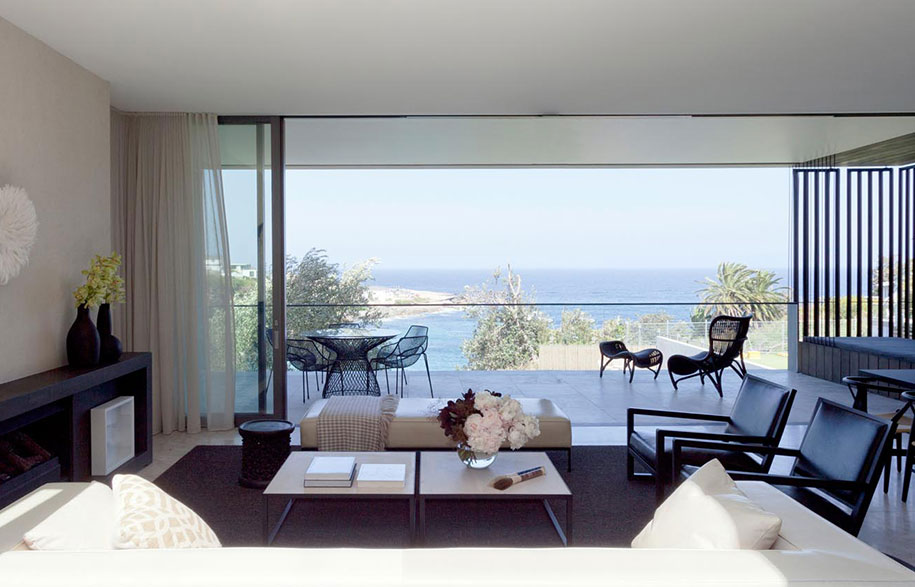 Tags: Home Architecture, House Architecture, Residential Architecture
---