For Melbourne-based architects Techné, the central challenge of the project was to preserve the heritage status of the structure while designing a space flexible enough to operate across Melbourne's varied seasonal conditions.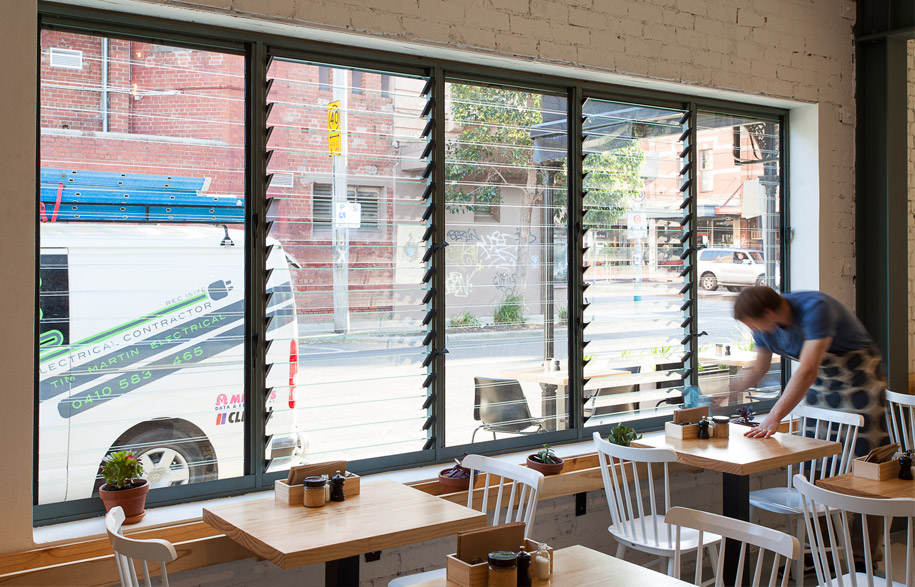 "We utilised a range of window types to address these challenges, including a combination of operable sash movements, louvers and fixed glazing," explains Techné project architect Alex Lake.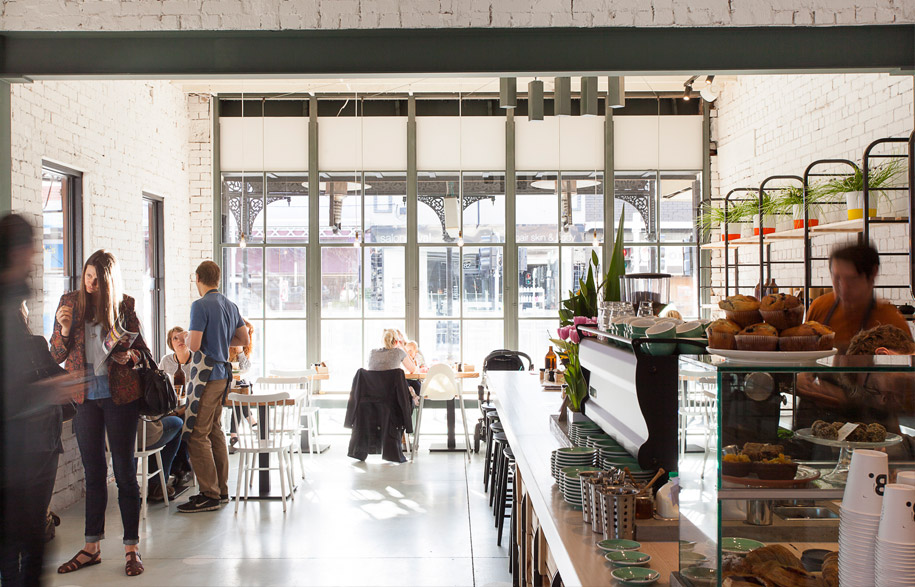 "We also integrated fixed bench seating into the shopfront glazing to promote street activation and to capitalise on the operable façade during warmer seasons".
The end result is a façade of green tea-coloured steel louvers and a counterweighted steel window frame that lifts up and engages the freshly renovated Barry's with the Westgarth streetscape.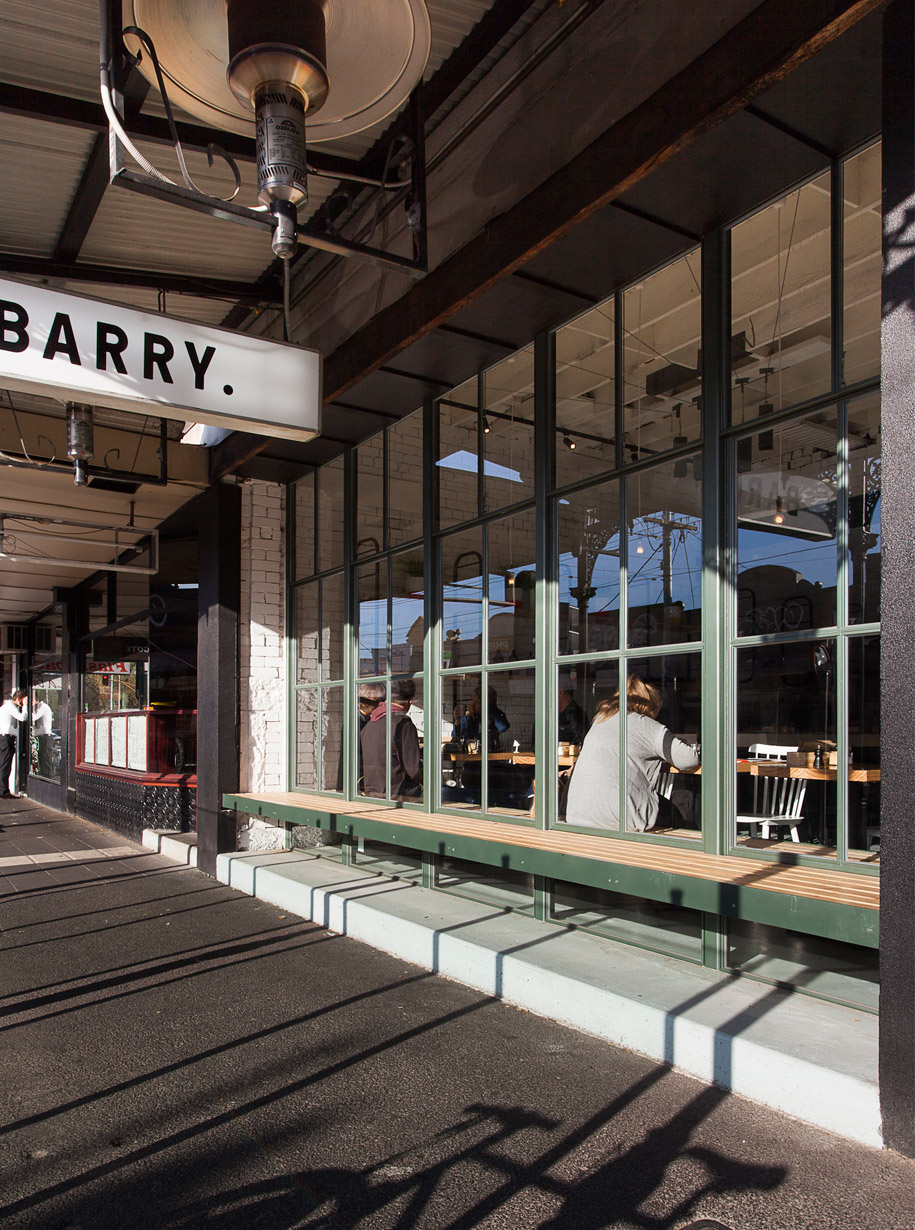 The floor-to-ceiling bespoke windows from Windows on the World are also a welcome sight for patrons and passers-by. The design maximises natural illumination and accentuates the light-filled, white-walled interiors of the café.
"The result is absolutely beautiful," says Windows on the World director Charlotte Atkinson. "I believe it's a first for Australia".
Barry Café
barrycoffeeandfood.com
Techné Architects
techne.com.au
Windows on the World
windowsontheworld.com.au
Photography: Ari Hatzis
arihatzis.com
Tags: Interior Architecture, Interior Design
---