Greg Natale had Casa Masetti – a 1970s masterpiece by Paulo Mendes da Rocha – in mind when designing this home, with a tropical modernism that's been translated to the Australian climate.
The owners Michelle and Zack, a young professional couple, had initially engaged an architect for their home, but Natale and his team steered the project to fruition, underpinned by this strong vision.
Throughout the process, Natale explored the Brazilian architectural habit of combining seemingly opposite ideas with exceptional outcomes: "That's what I really like with the Brazilians, they are very good at mixing pattern and brutalism together," he says.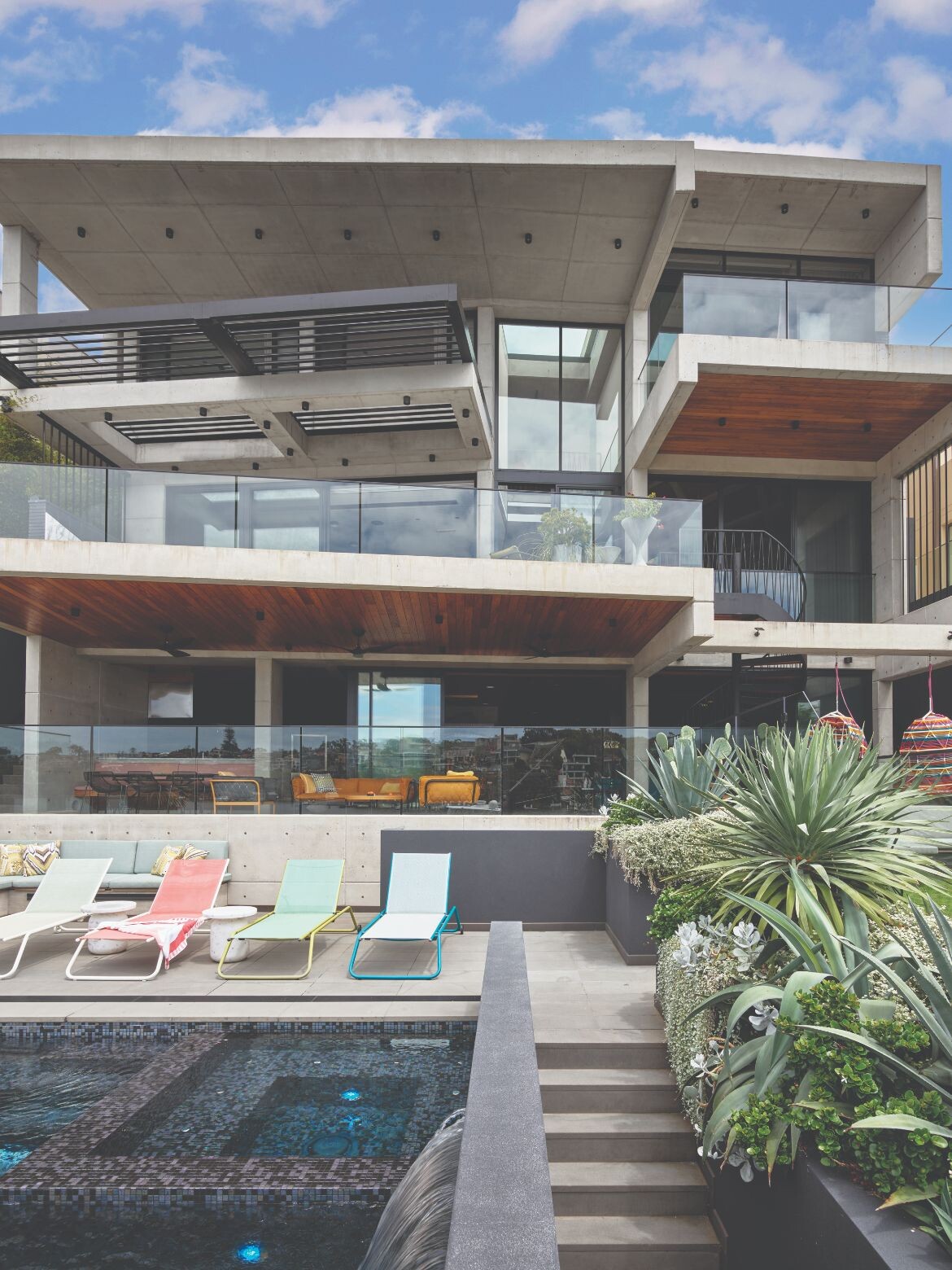 Natale was excited by the textural variations that are possible with site-poured concrete in combination with different tones of timbers. "I was able to push the clients down the road of American walnut and New Guinea rosewood, and also Palisander rosewood, from Brazil, to add a sense of warmth, which brutalism can lack," says Natale.
Blush pink linen drapes similarly add a softening element to the strident lines and concrete swathes. However, it is Natale's layering of pattern that gives the interior its enormous depth. A custom runner from his latest collection with Designer Rugs, for example, runs the entire length of the mezzanine hall.
Heavily patterned in geometries of burgundy, grey, black, yellow and rose (there is a touch of Memphis to the forms), the rug sits over a floor of American walnut timber, but below a ceiling with a surface of geometric patterns formed on site.
"We explored a lot of different formwork textures on the house; it makes it interesting and gives me more patterns and textures to work with," says Natale. A large brutalist B2 planter in burgundy momentarily truncates the hall's length, before a single mid-century chair in burnt orange captures attention.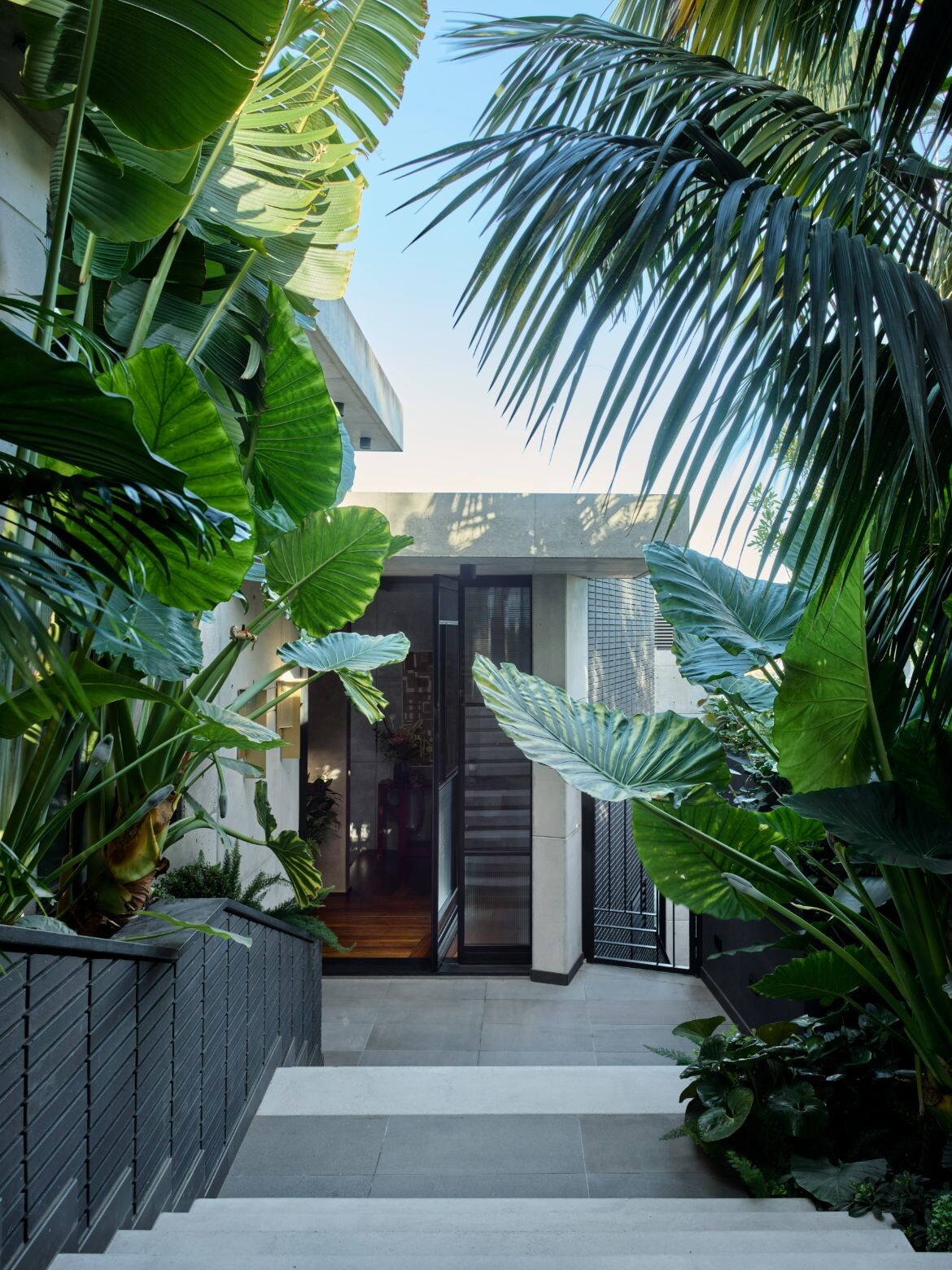 The layout is expansive, split over three levels – with landscaped gardens by Myles Baldwin – that lead to a boathouse. Located on Kyle Bay, an inlet of the Georges River, south of Sydney, the views are a combination of bay and bush.
Large sun decks on each level take advantage of the aspect, with the ground floor given over to entertaining. This includes outdoor lounge and dining areas, plus a waterfall-fed pool covered in geometric tiles. The boathouse gives access to the river, which feeds directly into Botany Bay and from there the ocean.
True to his client's wishes, high contrasting combinations are subdued by expanses of concrete, but there is an intention of intensity to the colours that refuses to be ignored.
"Michelle is an old friend of mine. She loved things that weren't so matchy-matchy, preferring things that clash. She definitely pushed me creatively with this house to reawaken my love of design," says Natale, adding: "It was funny working with her, because when I would say 'elegant', she would say, 'Don't use that word. I don't want it to look elegant. I want things to be interesting. I want things that I like.'"
The sunken lounge is arguably Natale at his best. Here a geometric grid of cement batons runs across a ceiling of dark rose timber. This same pattern is picked up in the rug of burgundy, cream and grey, which in turn is tonally picked up by the grey-green sofa and vintage '70s burgundy lounge and stool.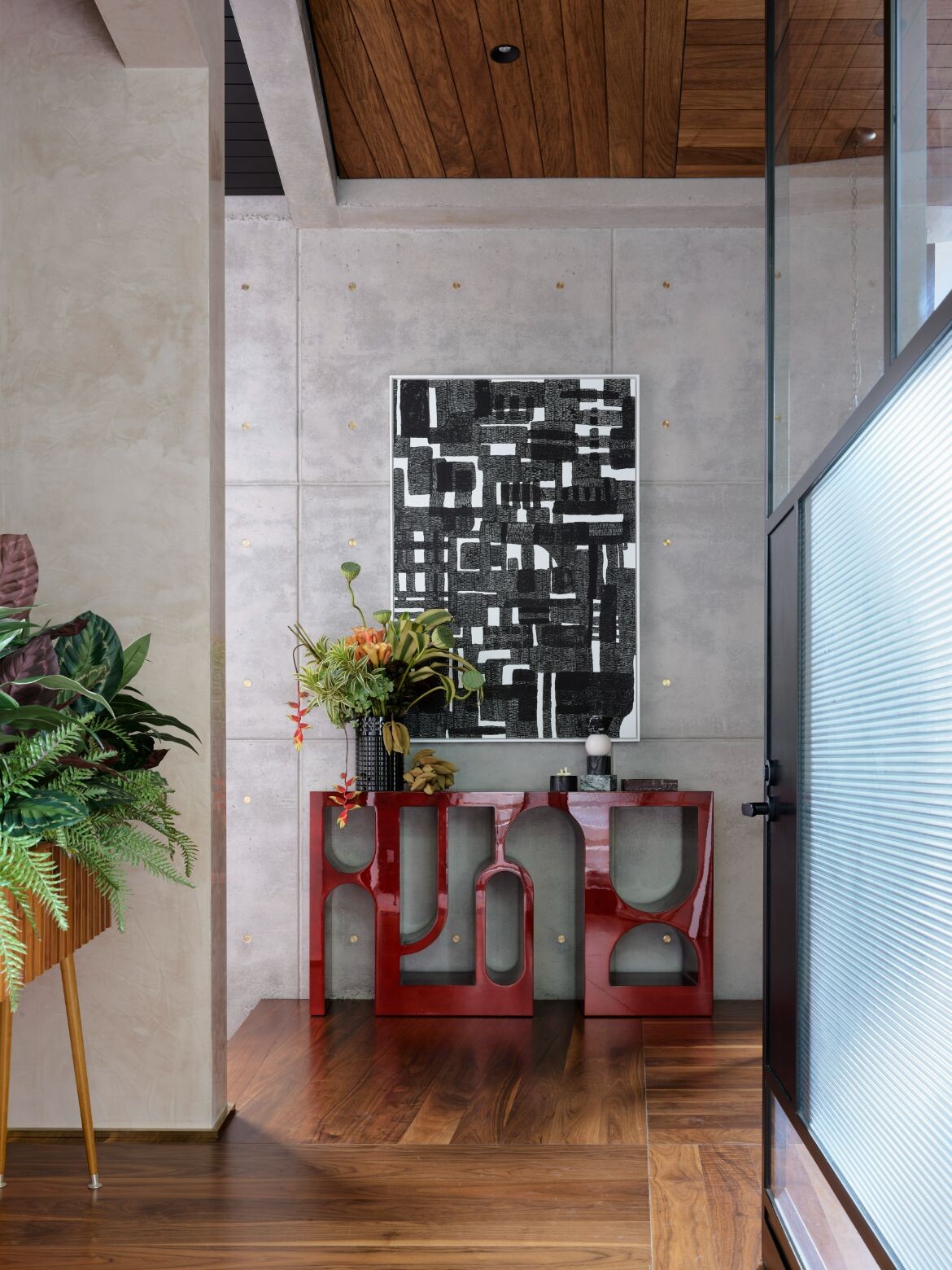 Contained by large cement walls on two sides, one (with a high clerestory) displays art, while the other has a fireplace surrounded by heavily striated marble. With a magnificent view to one end and a fireplace to the other, Natale has orchestrated the room for diurnal and seasonal focus.
What makes the project particularly interesting is the degree to which Natale has taken authorship. "I love what the Brazilians do, but Australia is different, so you can take an idea, but it has to be reworked to suit our lifestyle and a contemporary Australian aesthetic," he says.
In this fashion, elements of Brazilian design, such as a graphic starburst, have been reimagined – in this case as a tonal exploration of timbers for the kitchen island. "That mid-century element was something that Michelle really loved, but she also wanted the whole kitchen to be really sculptural," says Natale.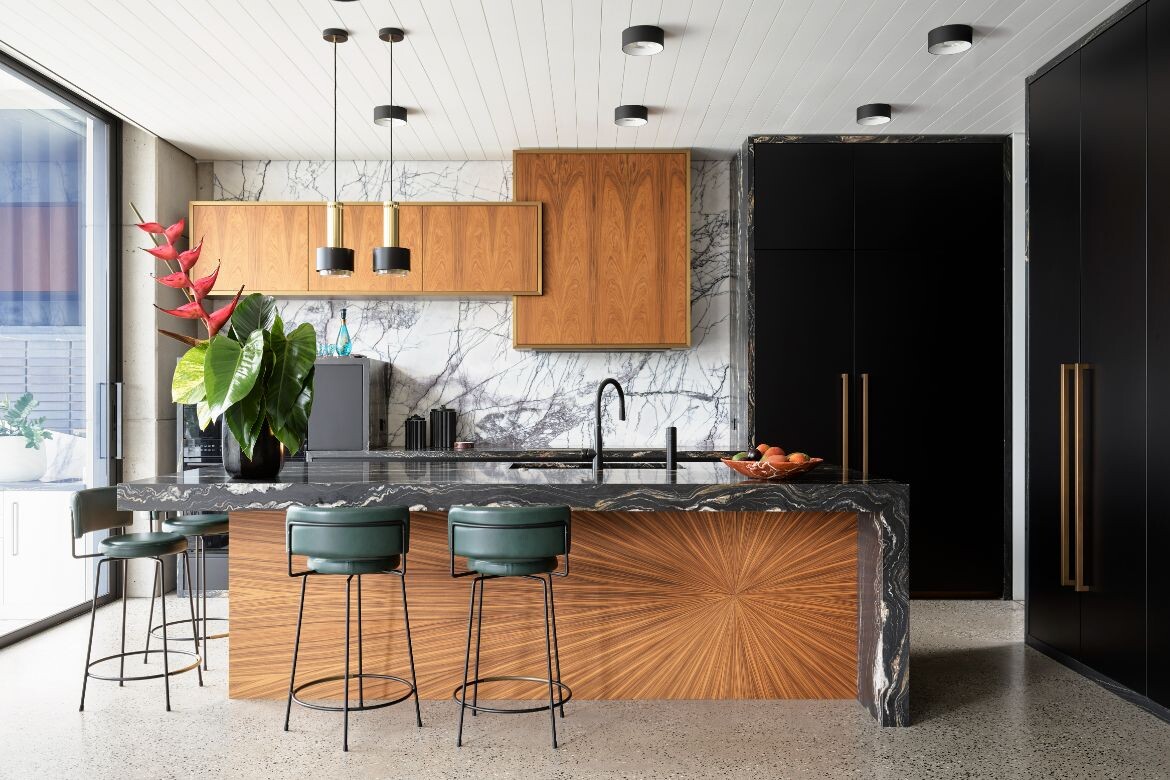 Achieving both, Natale has arranged the kitchen elements of Palisander rosewood as a set of floating geometric volumes, framed by larger expanses of black and white granite.
For each cabinet, the grain of the timber is clearly articulated and celebrated, while the granite remains a hero in its own right. Olive green Diiva bar stools by Grazia & Co hark back to the mid-century flavour that runs through the whole.
Natale's ability to extrapolate within his own design language is exceptional. He is also unabashedly passionate about his work, which is always simultaneously unique and very much a Greg Natale design: "You know, my DNA is still there with the pattern and layers. In a way [Michelle] pushed me to find another direction that was still on brand."
Project details
Interiors – Greg Natale
Photography – Anson Smart
Location – Sydney, Australia
Traditional Custodians – Bidjigal People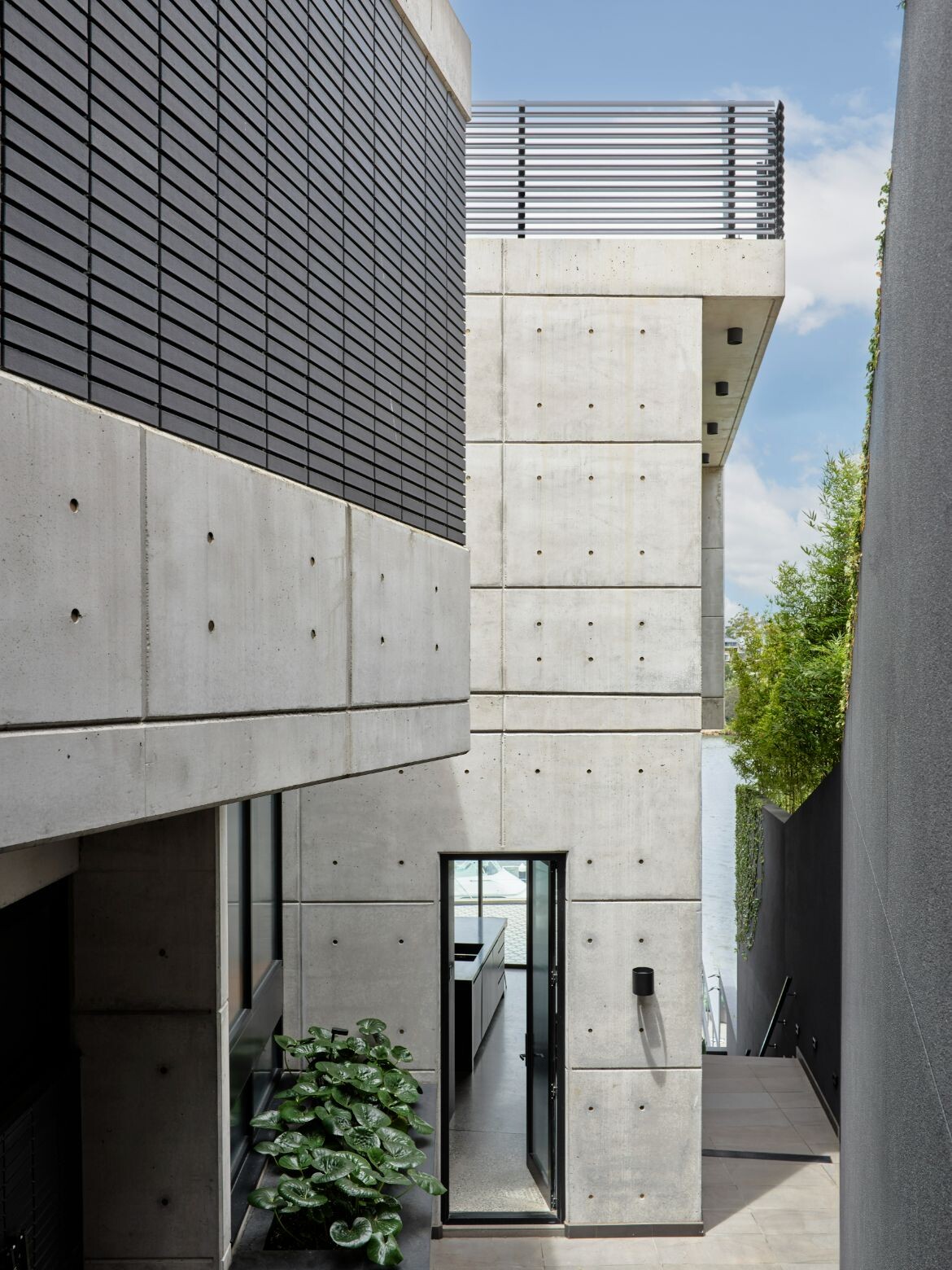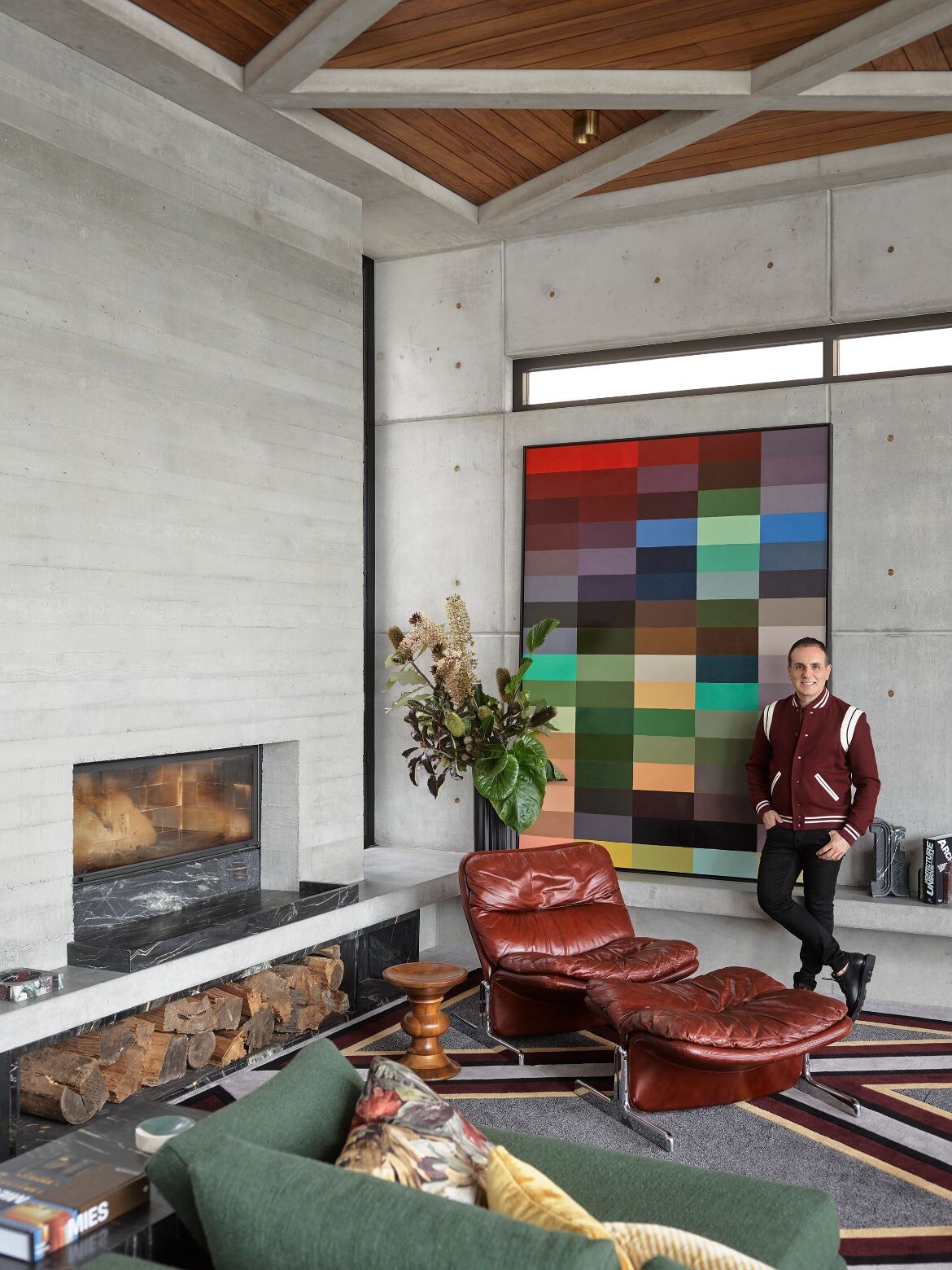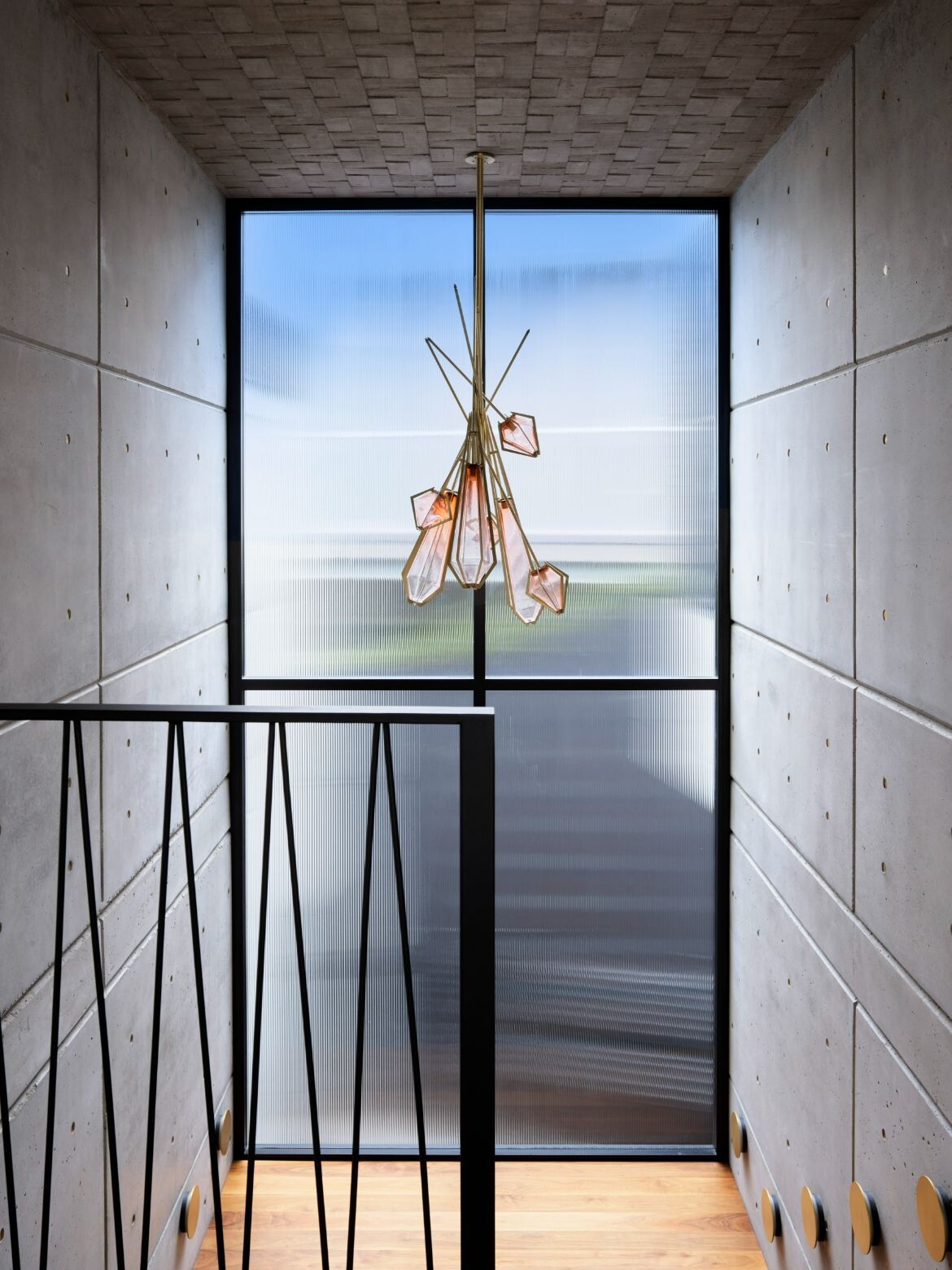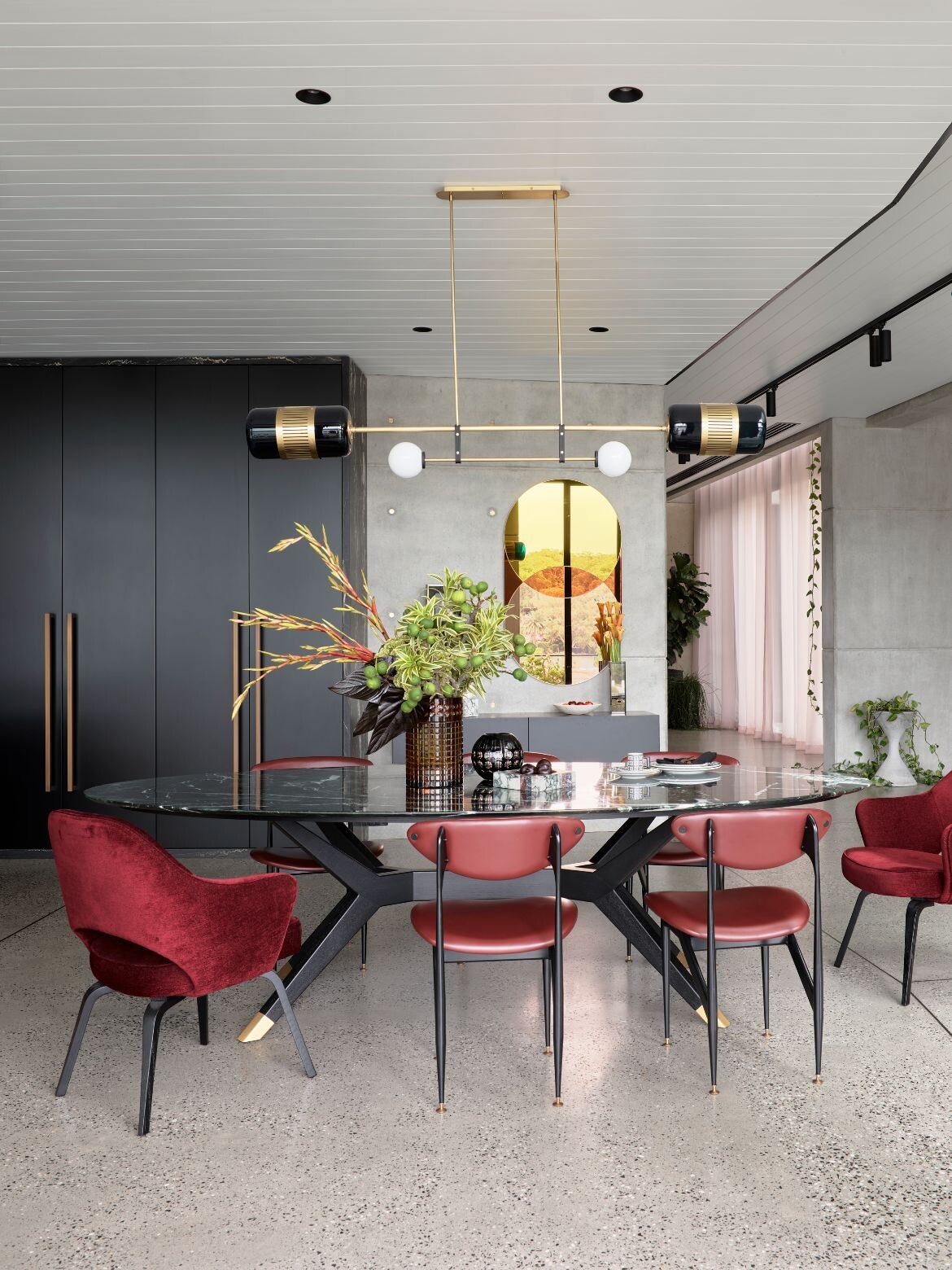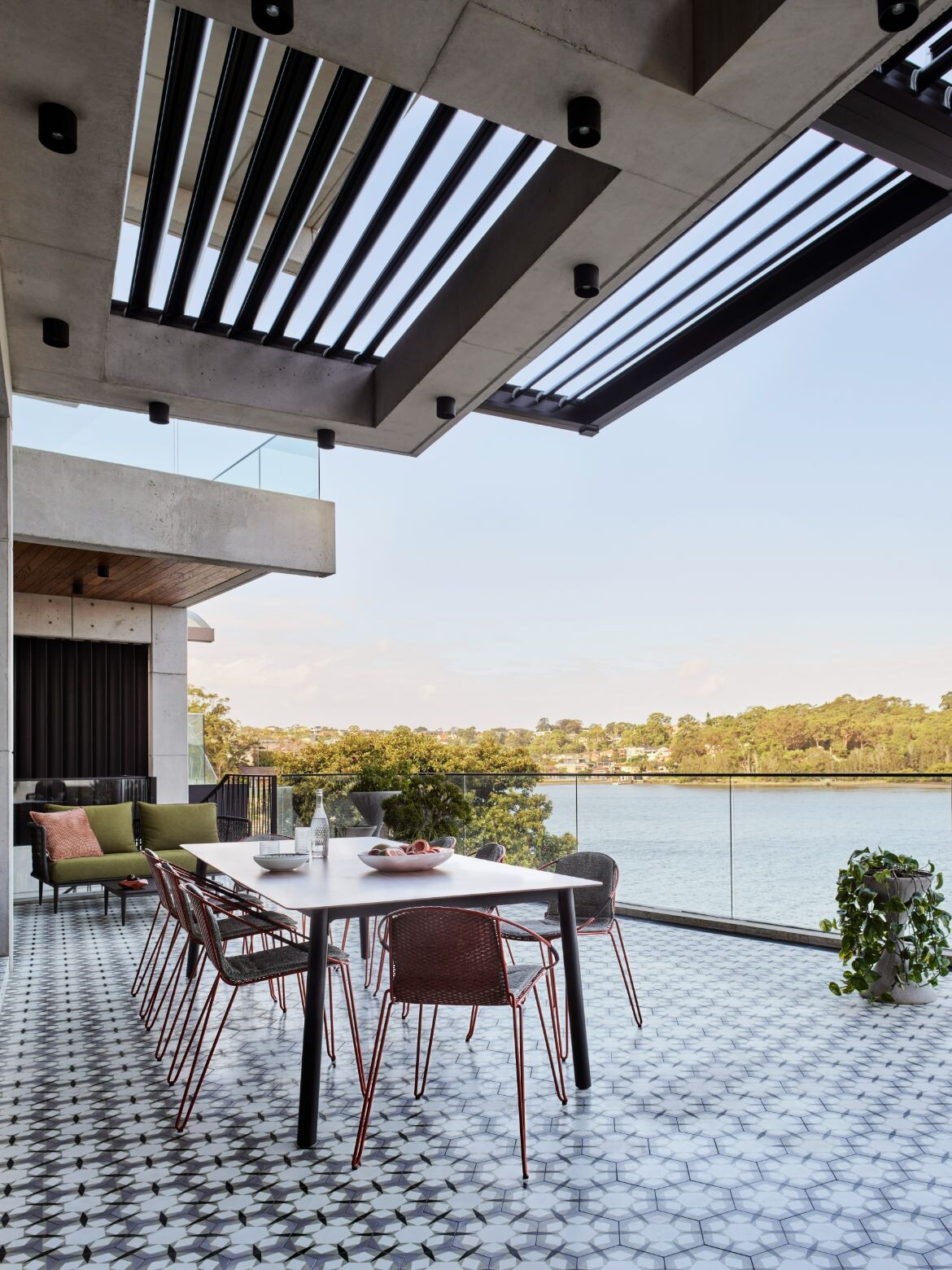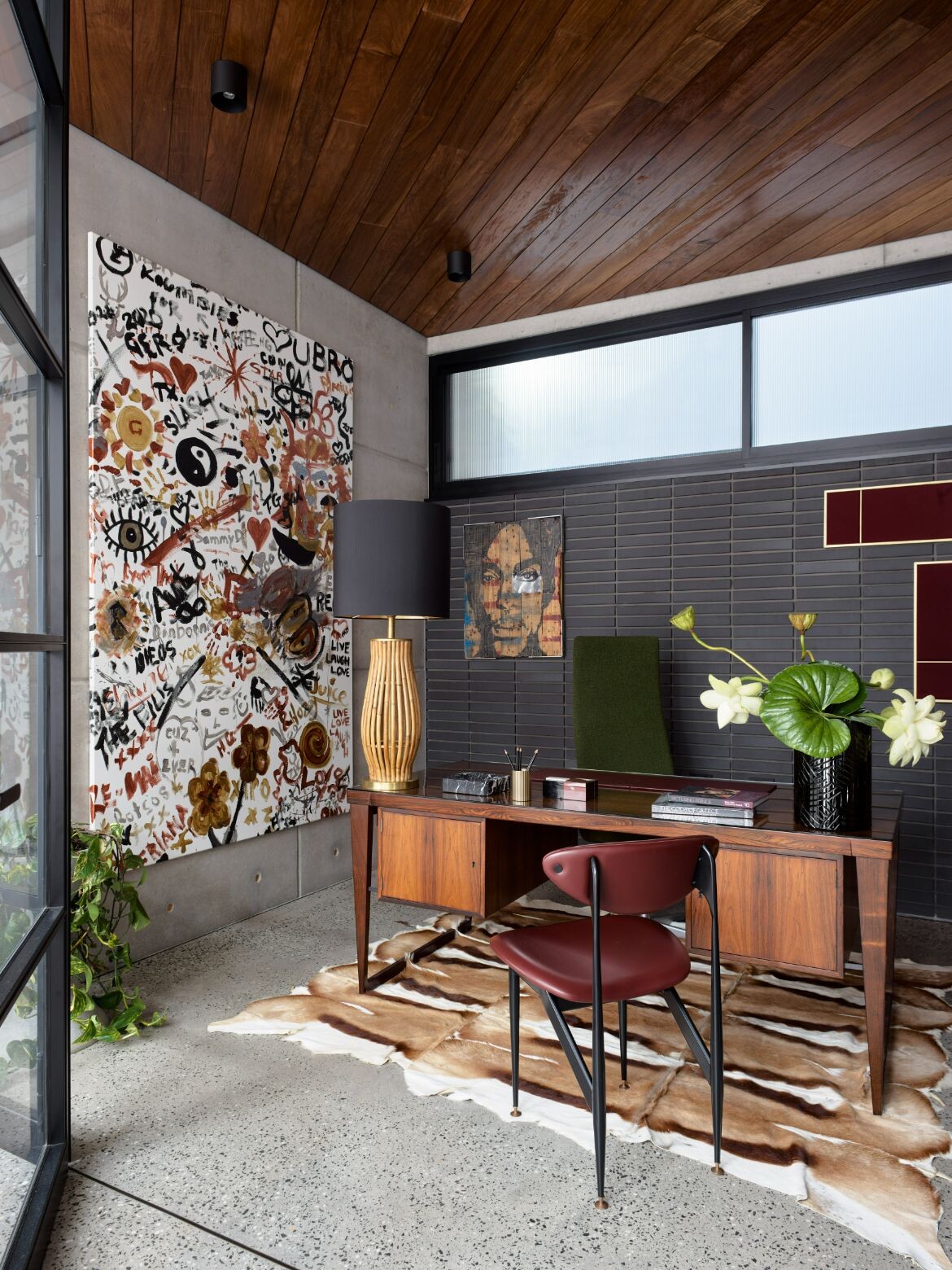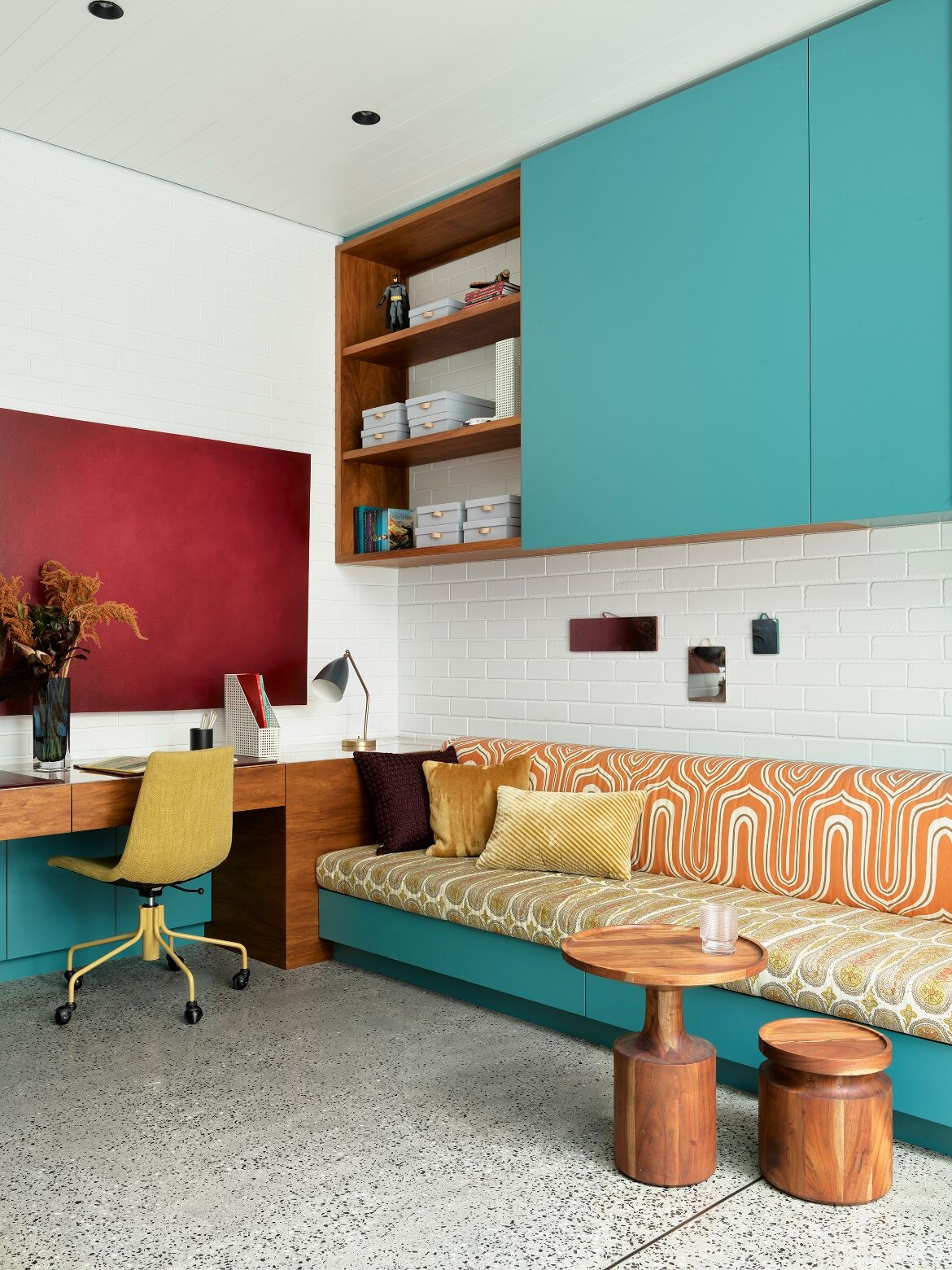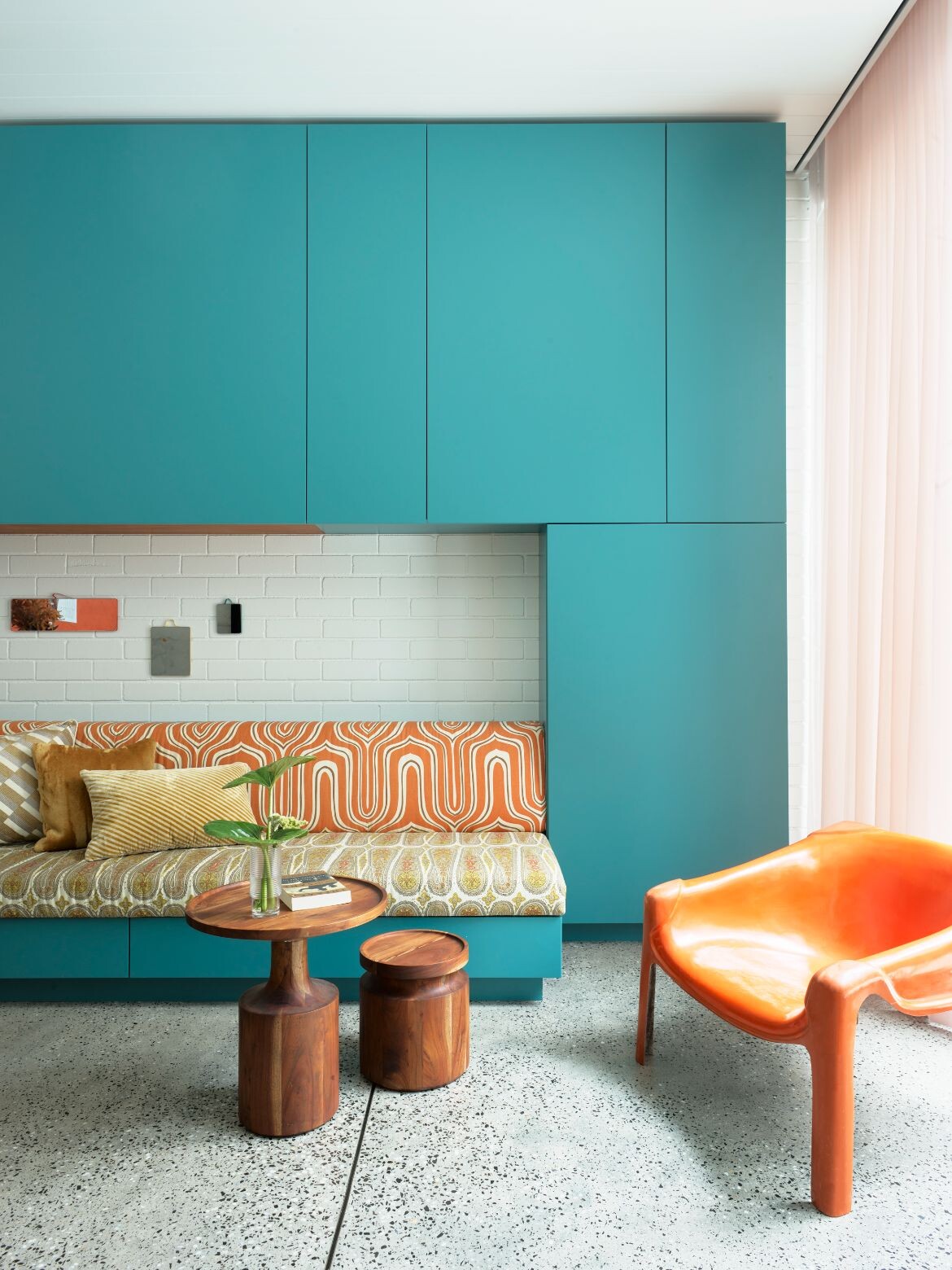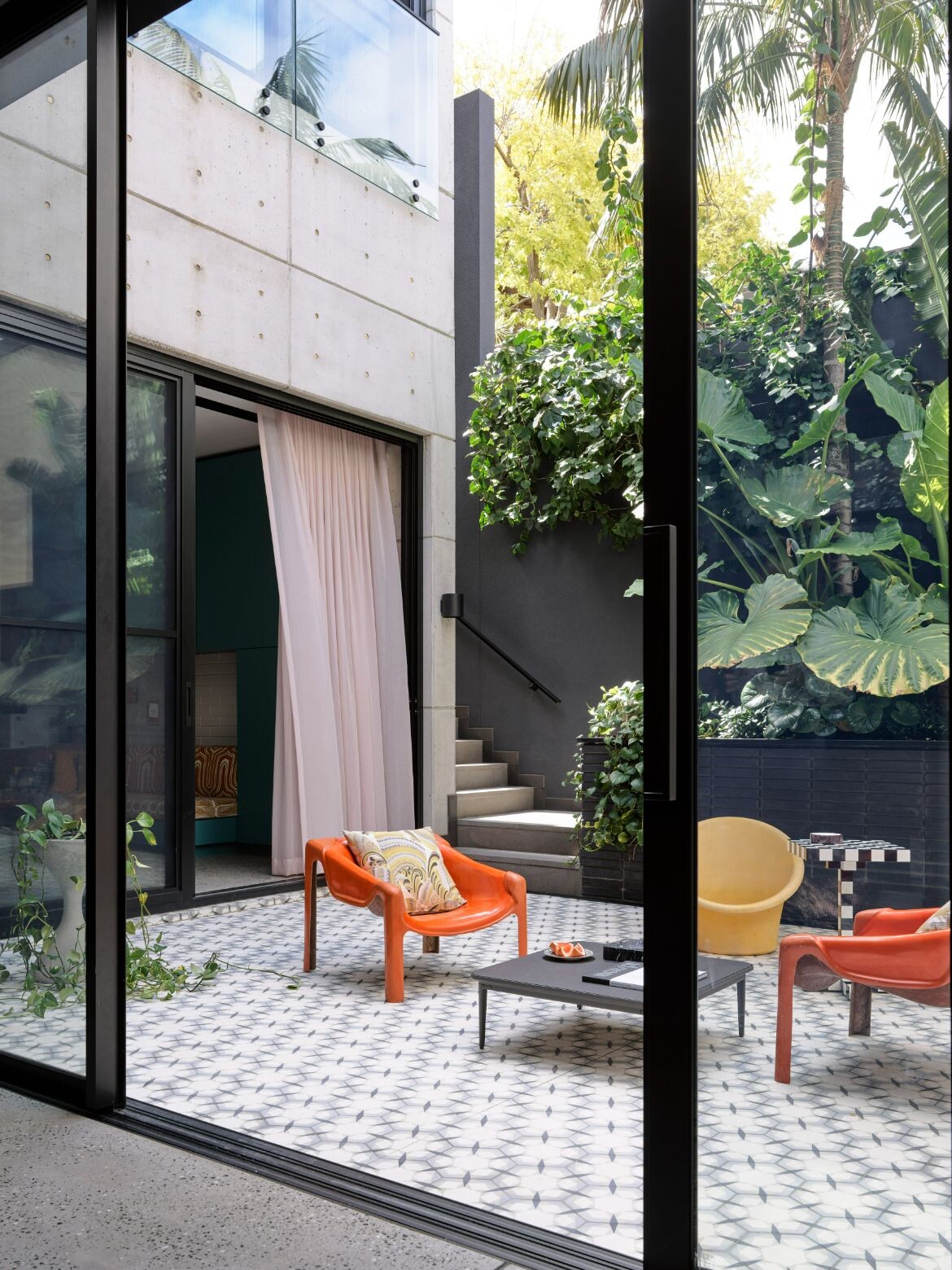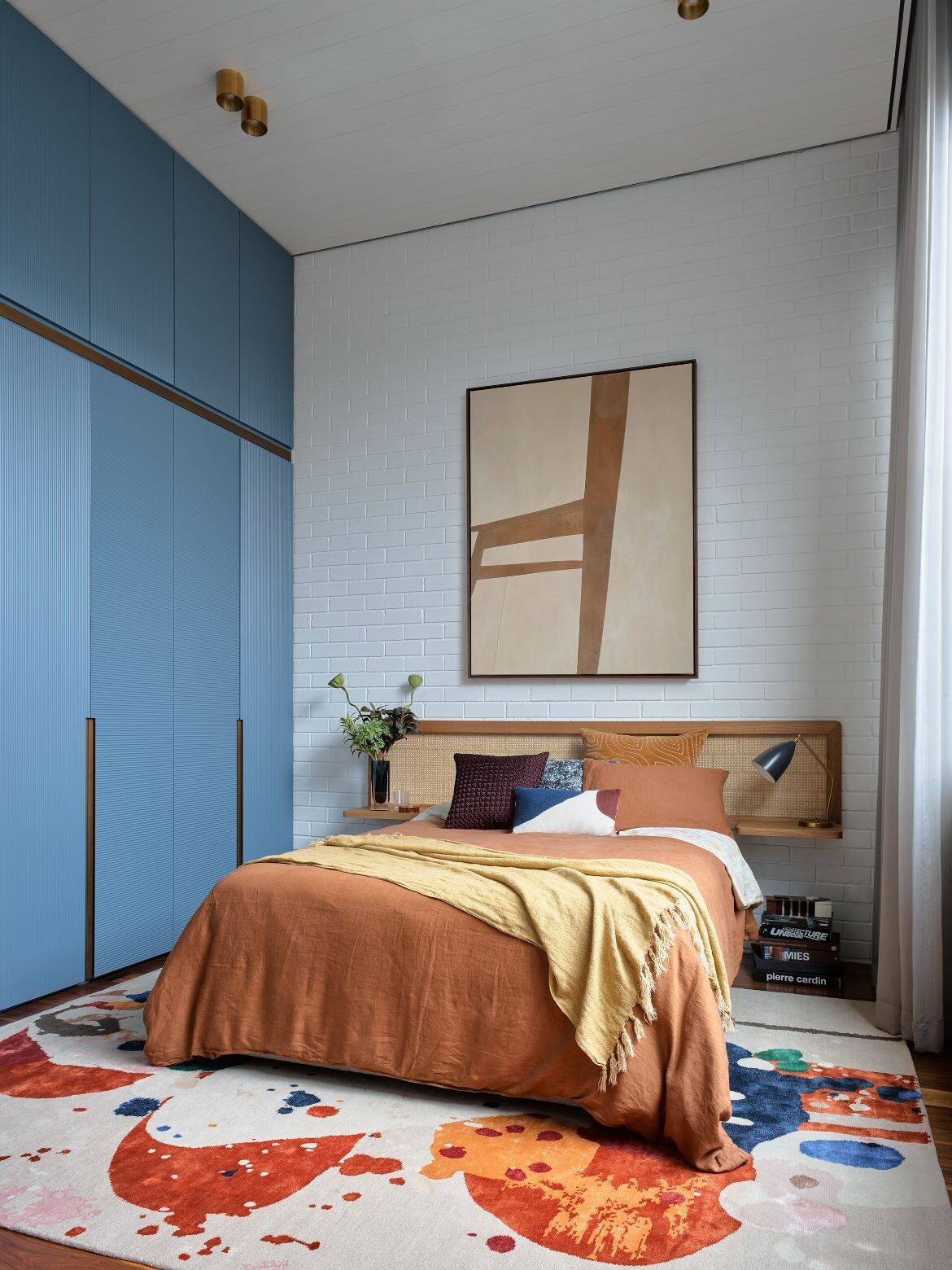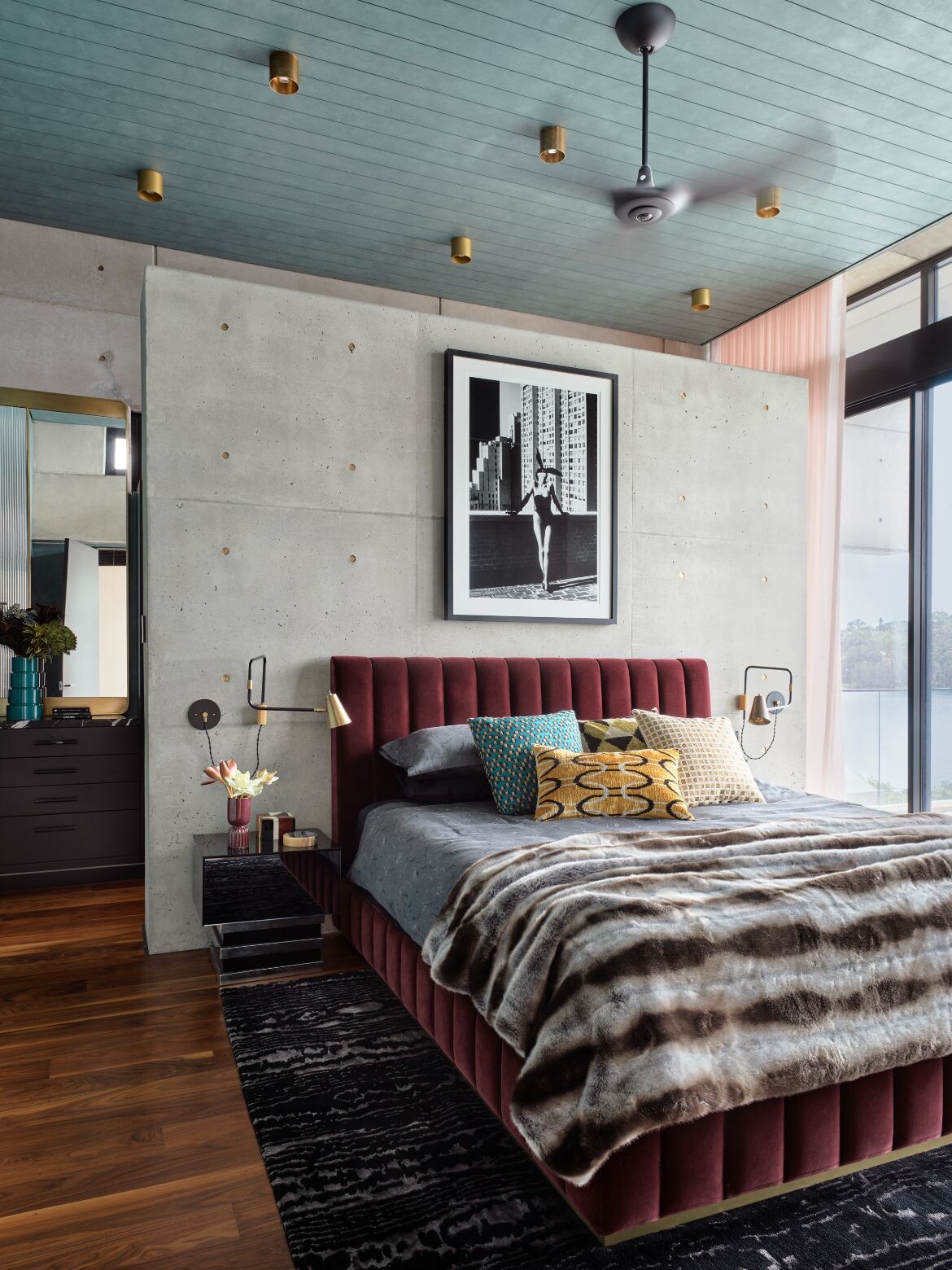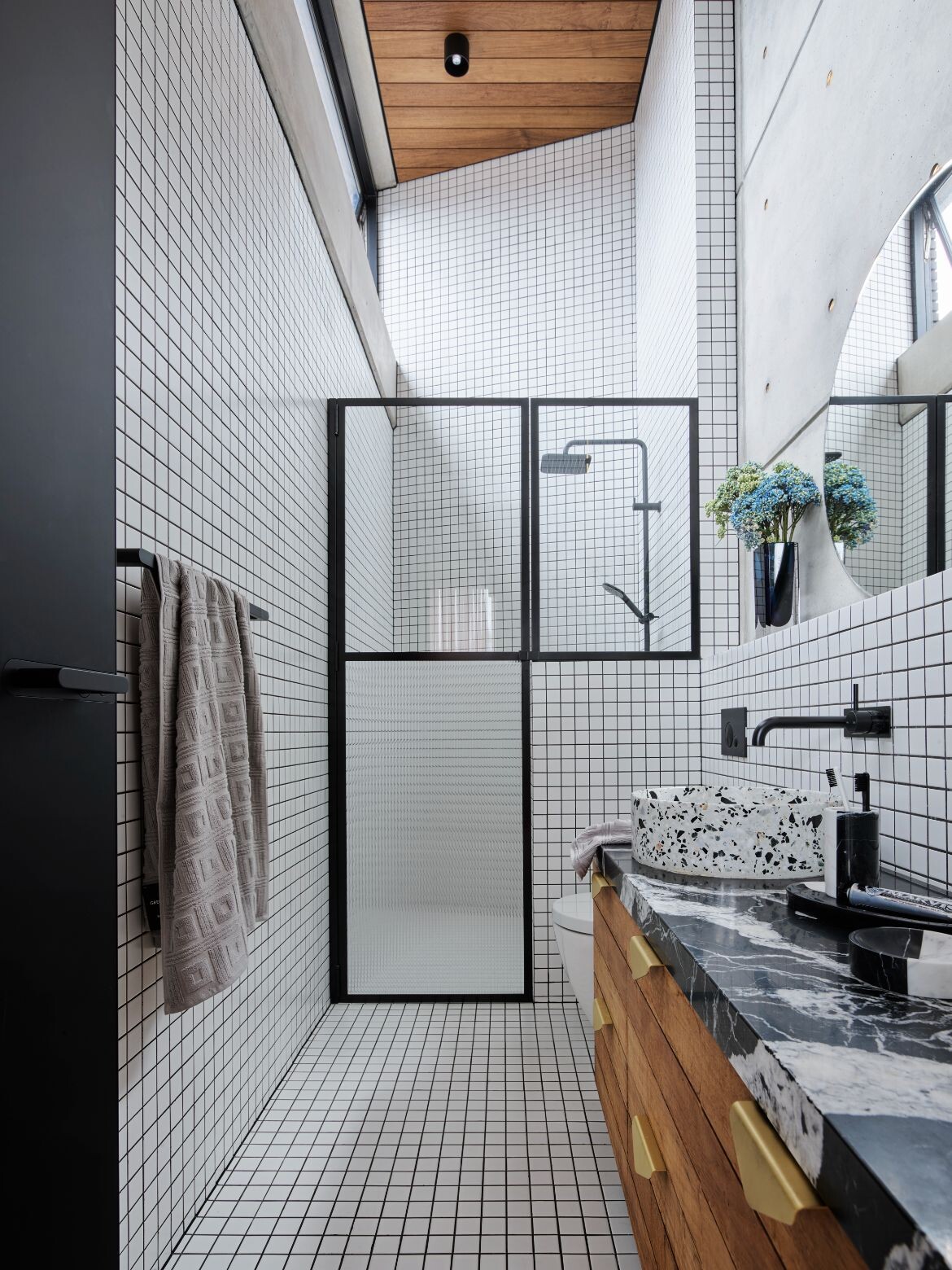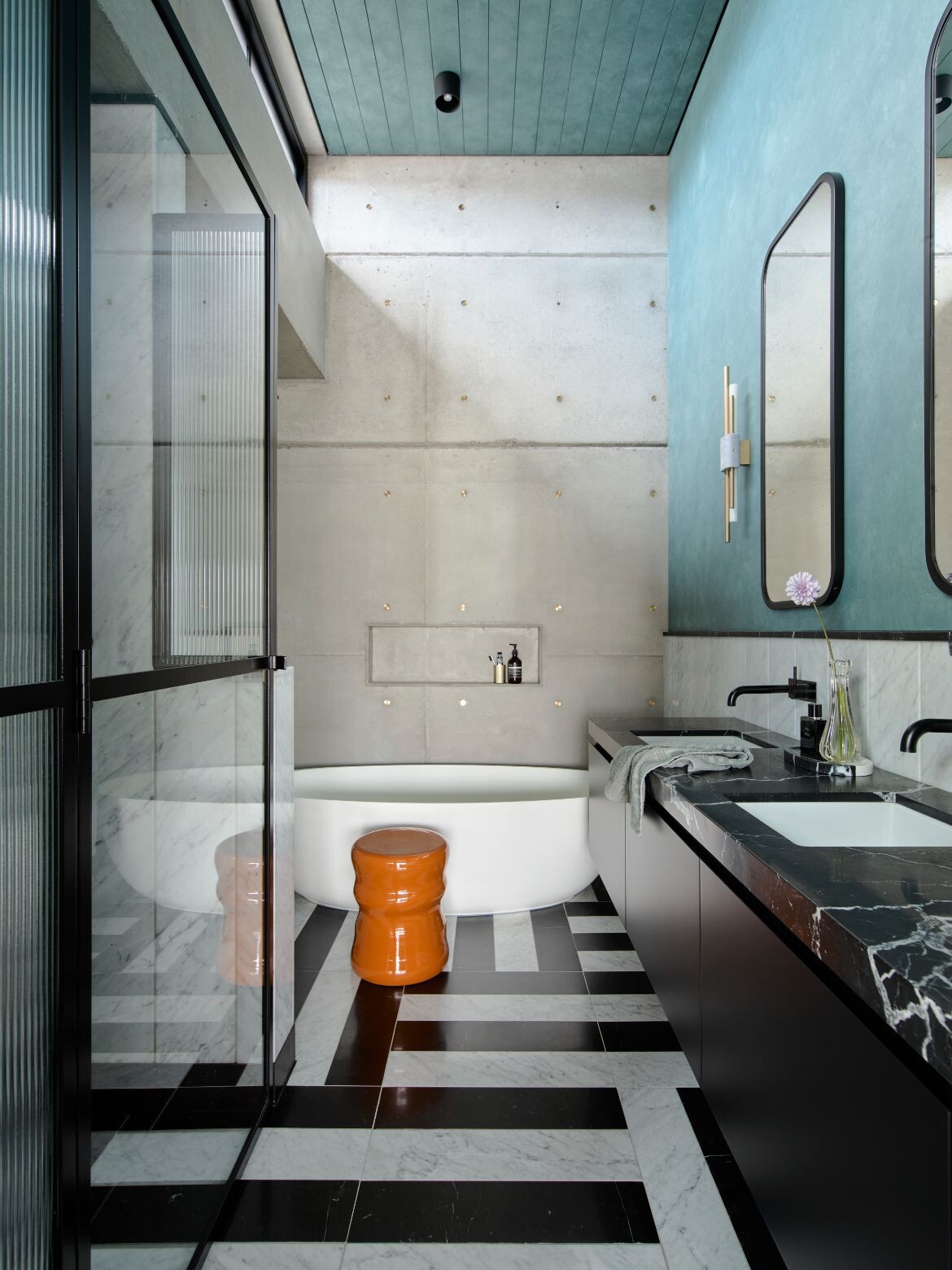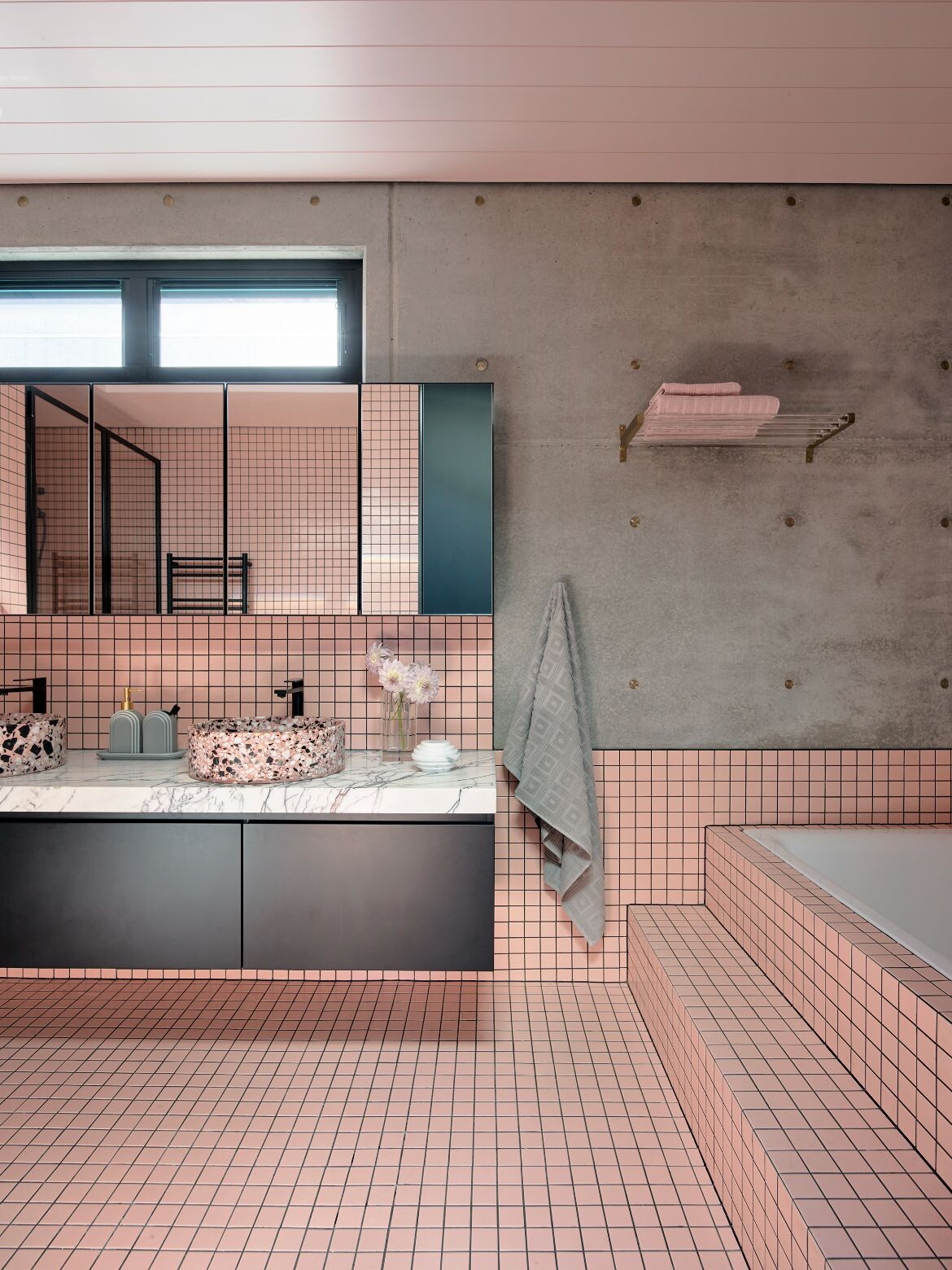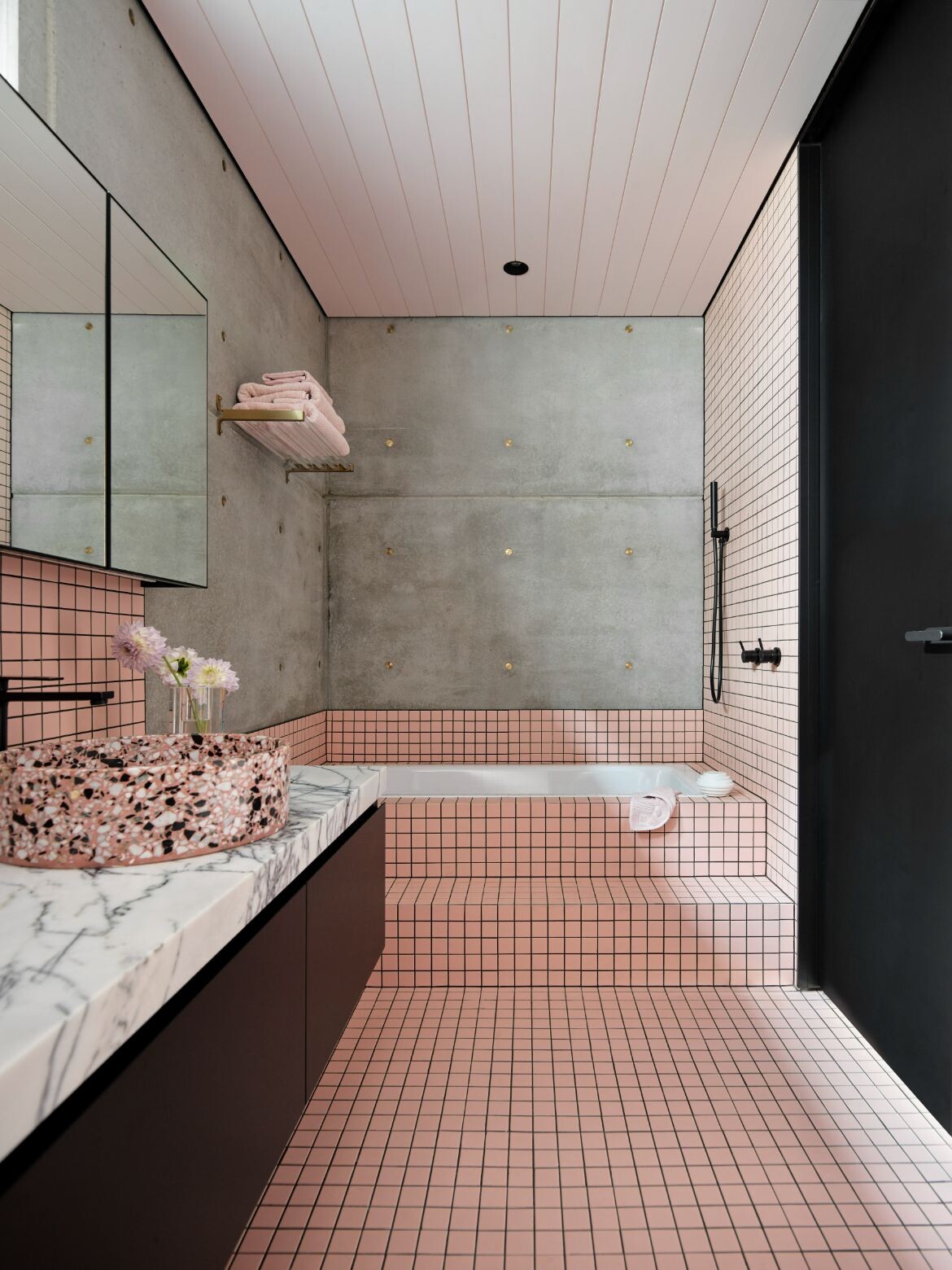 We think you might also like this article about our Coastal Living issue.
---