If you haven't heard about the 'Grow It Local' phenomena yet, then you must be too busy microwaving packet dinners in a bid to keep up with the modern world. Introducing the amazing team from 'Grow it local' including the infamous ambassadors Costa Georgiadis and Kinky the red-hen who are opening eyes to the wonders and rewards of the slow food movement. These guys have put in hours upon hours to bring their passion for gardening and sustainable living to the forefront of modern-day life and the support is overwhelming. Just visit the 'Grow It Local' website and you will see the amount of local growers in your region who have taken the time to register their veggie patches on the map.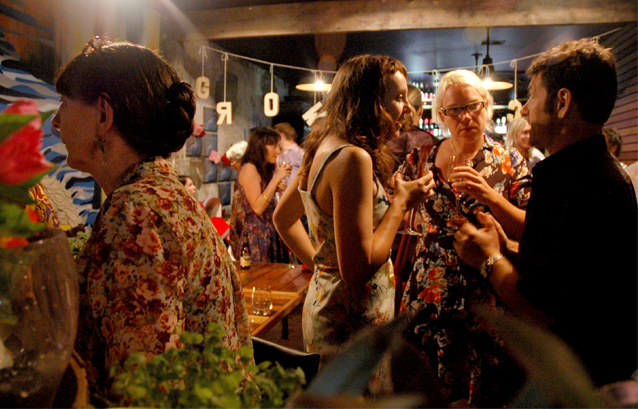 Although the 'Grow It Local' community mainly stay connected via the Internet, the concept of last Sunday night was far from a cyber affair. The event was something more like a celebration of rustic delights for Local Growers who had donated the fruits of their labour to the 'Grow it Local' team at the Bondi Farmer's Market on Saturday. These ingredients were then delivered to the chefs at the Three Blue Ducks restaurant who took to the ingredients like artists to a blank canvas.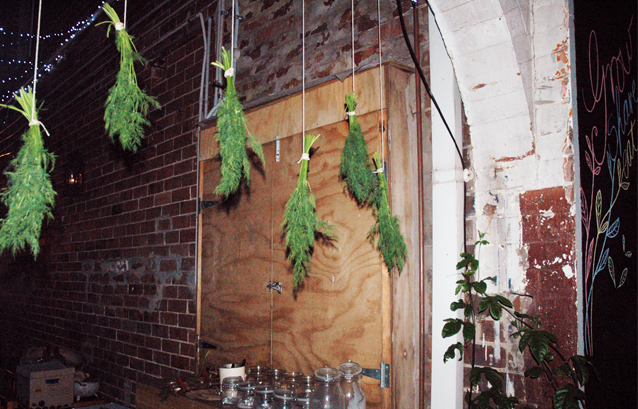 Arriving at 143 Macpherson St Bronte – restaurant, bar and self-sufficient-veggie-patch (replete with chickens) – guests were welcomed in to the space and left to explore the ins and outs on a hunt to find the infamous Blue Ducks. Chatting with waiter and brother of chef, James, the name of the must-eat restaurant developed from a childhood story that is more sinister than it first sounds, "The three blue ducks was a name that developed out of a story we used to tell potential love interests to get them to the top of Bronte Hill with us". "We used to ask them 'have you seen the blue ducks at the top of the hill?'" says James.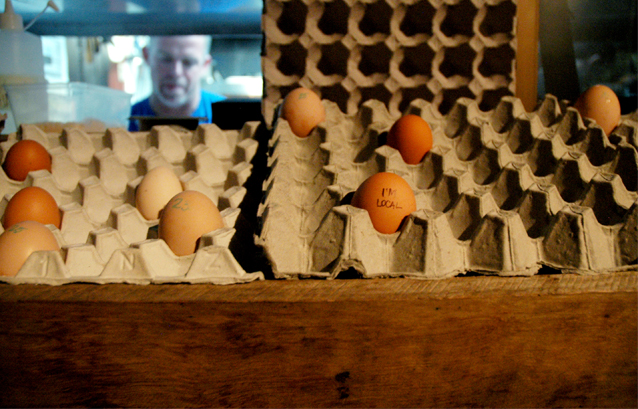 Although the name of the restaurant was born out of bogus blue ducks, the food delivered on Sunday night by the amazing chefs was nothing but real and wholesome. The energy brought from the growers filled the venue with overflowing life as the guests mingled and were united by a common love for agriculture, growing, sharing and eating.
The excitement continued to climax throughout the evening with a raffle, dessert and numerous exchanges of insider tips on growing, harvesting and cooking. To become part of your 'Grow it Local' community nurture your green thumb and register your garden whether it is a backyard, balcony, community or windowsill at http://growitlocal.com.au/
---