The Haitang Villa, from Archstudio, is a three-story townhouse in a residential area of the busy CBD of eastern Beijing. The design of the townhouse sees the first floor and basement connected, serving as a receiving area for visitors. This blending of spatial use is an ongoing theme of the home. While the second floor has been designed for practical daily living with separate entrances and exits, it also serves as a continuation of the home's theme of blurring the traditional lines between spaces.
For Archstudio, the basic concept of the design for the townhouse was to use the changing of material and space to blur the boundary between indoor and outdoor spaces. The result is a home rich in layers, and low of superfluous flourishes; a minimalist wonder that doesn't sacrifice designer charm in a pursuit of less is more. The home serves as a natural, simple and quiet living atmosphere.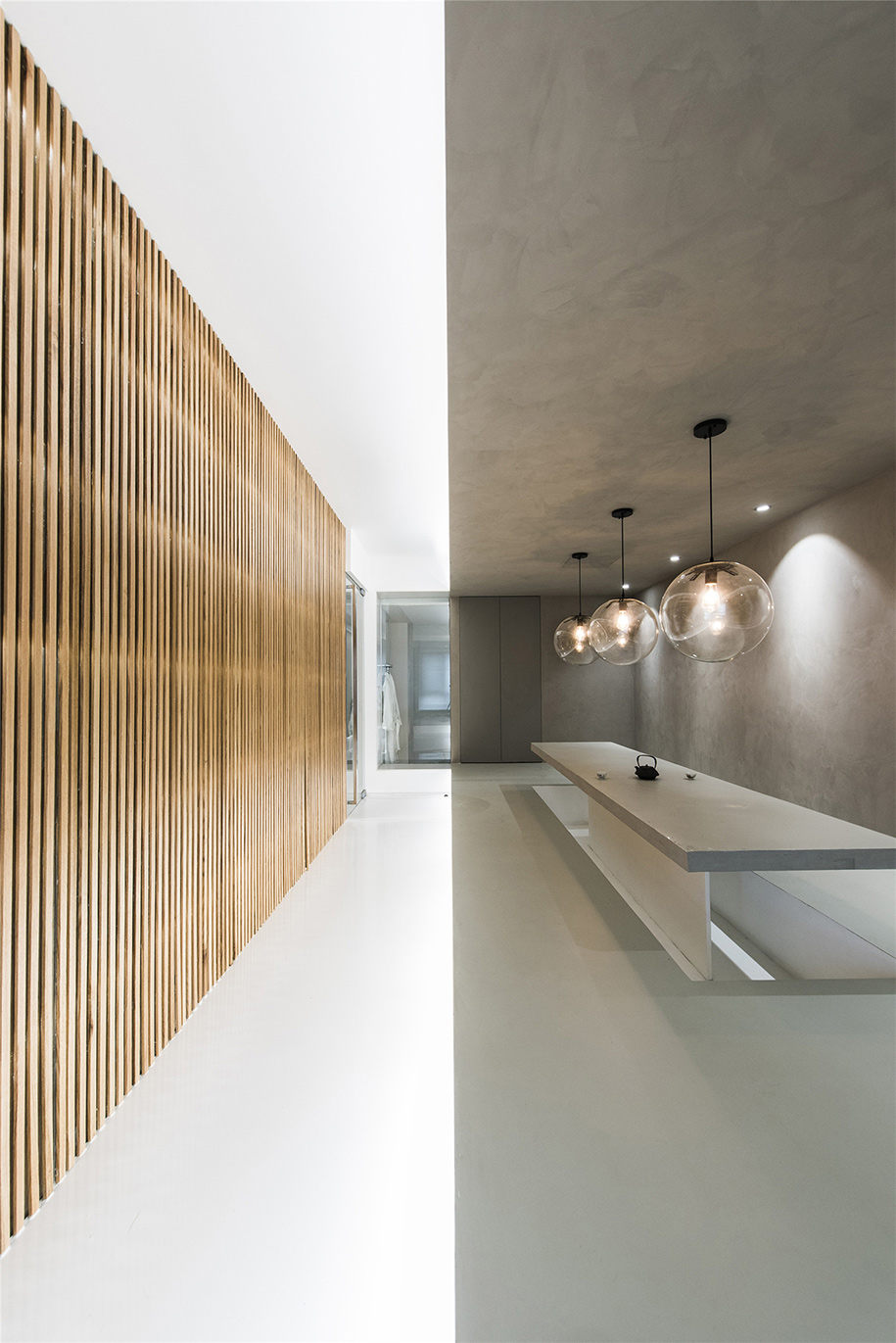 The first floor is designed around the living and study rooms, with a unique and visually arresting oak grille and shelves used to meet requirements of book collecting, exhibition and display, as well as creating a sense of layers with its semi transparent nature.
The house tea room is finished in stark gray cement paint, complete with a custom-made concrete counter and table top, contrasting the grey box aesthetic and resulting in a sense of playfulness between scale. This design aesthetic is carried over into the design of living room and bedroom.
For the basement floor, the designer reintegrates the relationship between the sunken garden and interior spaces, where a bamboo forest in the courtyard creates a conversation between interior and outdoor views. The idea of the dome has been used in the design of the main living area of the second floor, softening the relationship between the roof and the wall and making the interior space inviting and full of change.
Archstudio
archstudio.cn
Words by Andrew McDonald
Photography by Magic Penny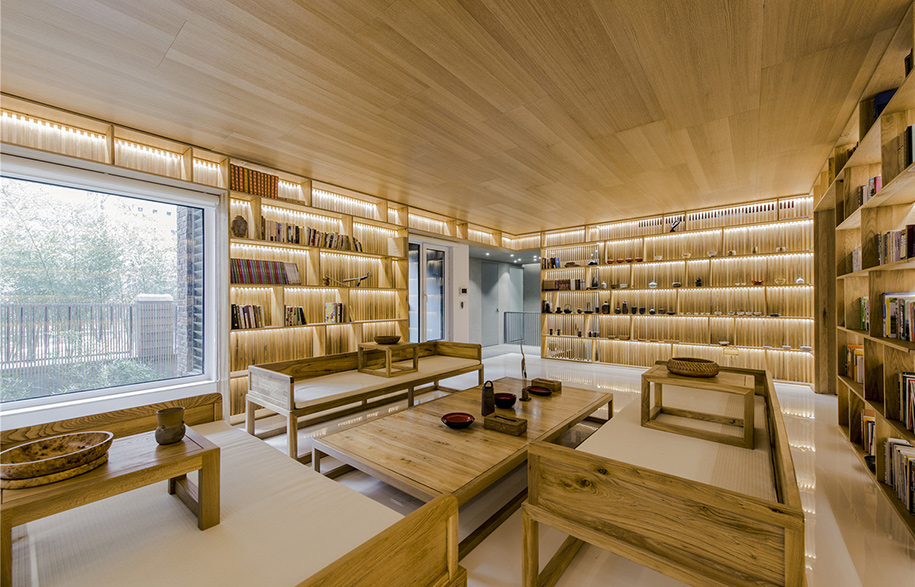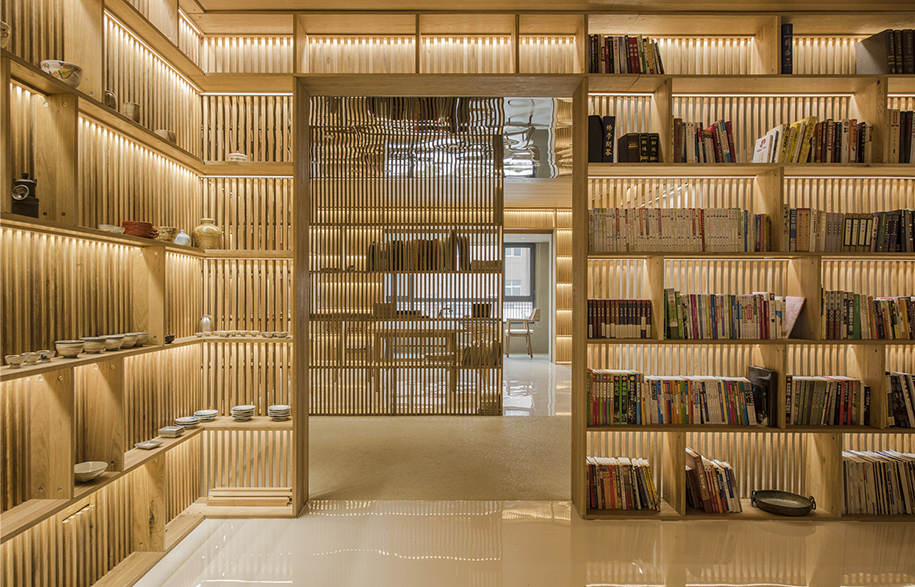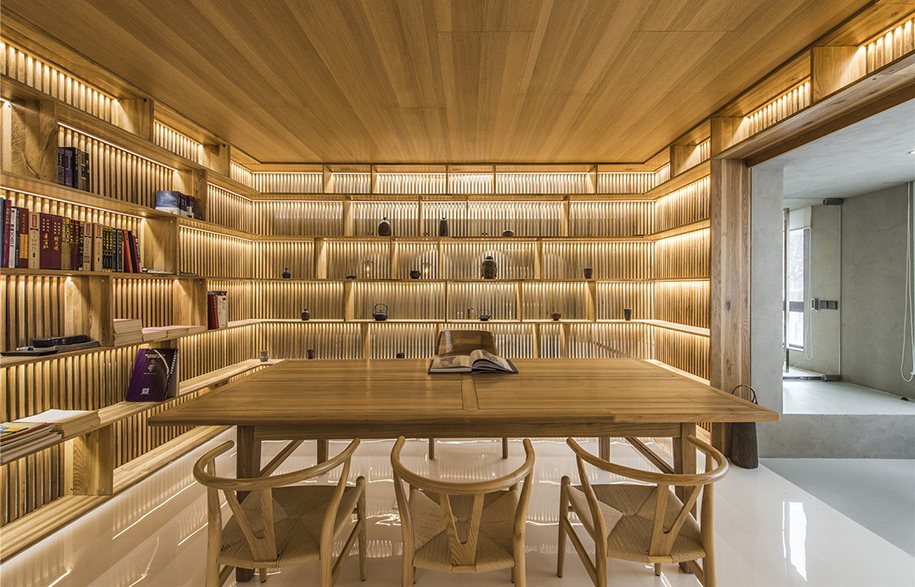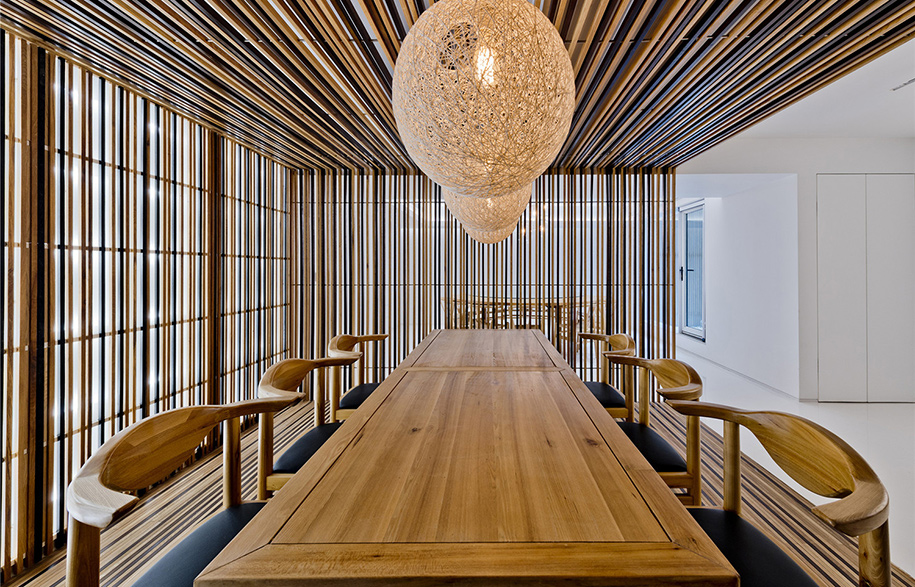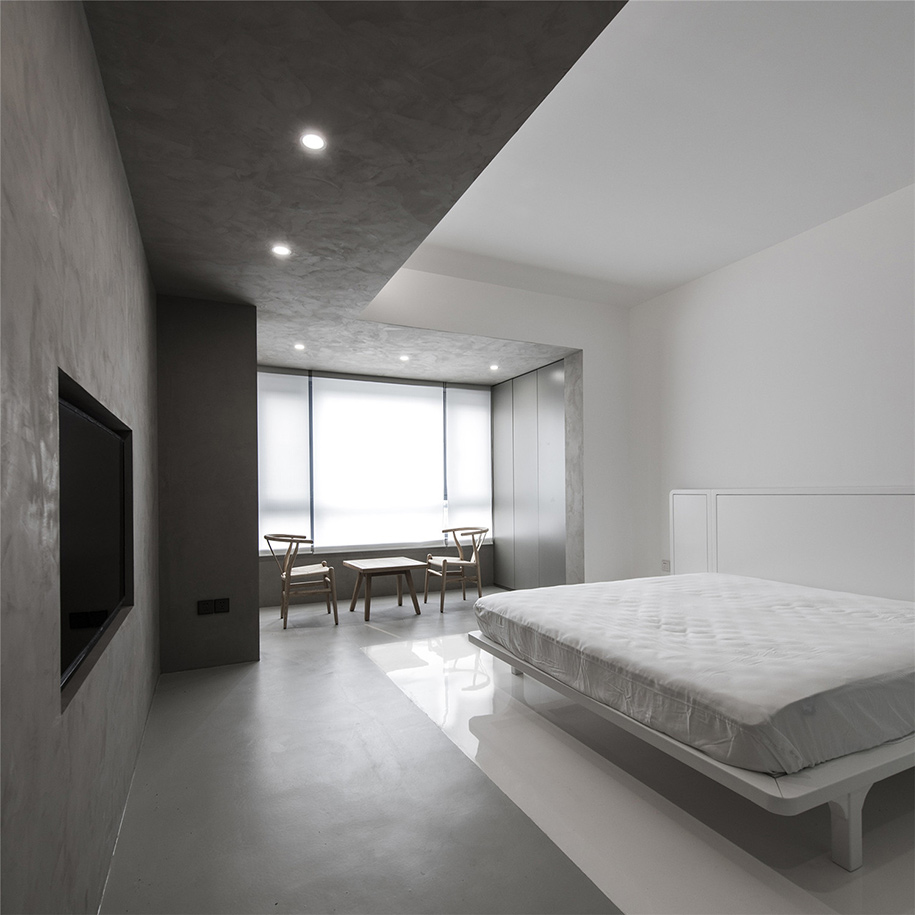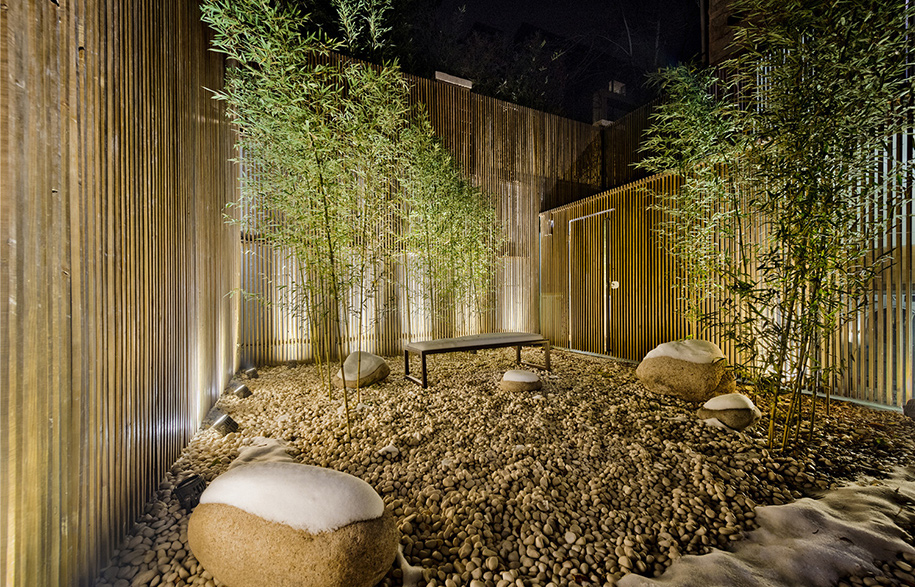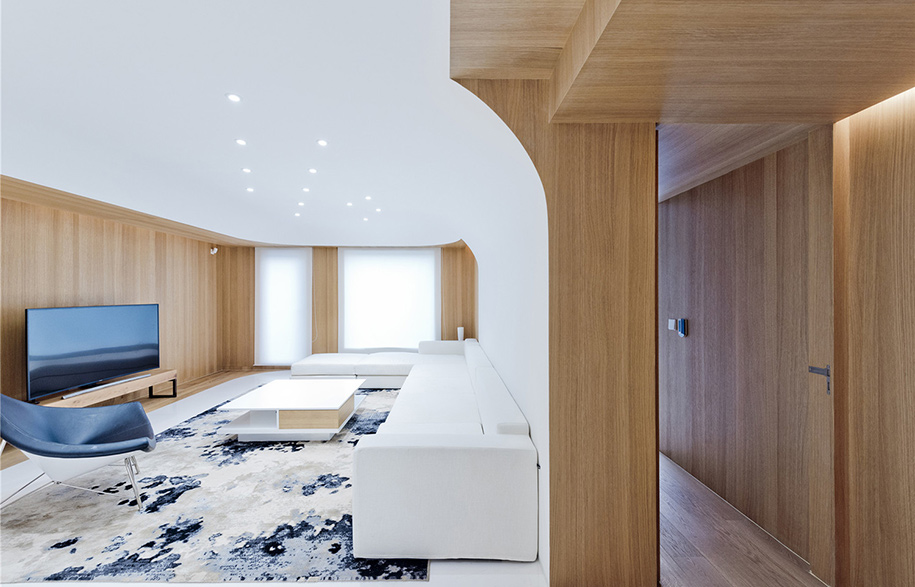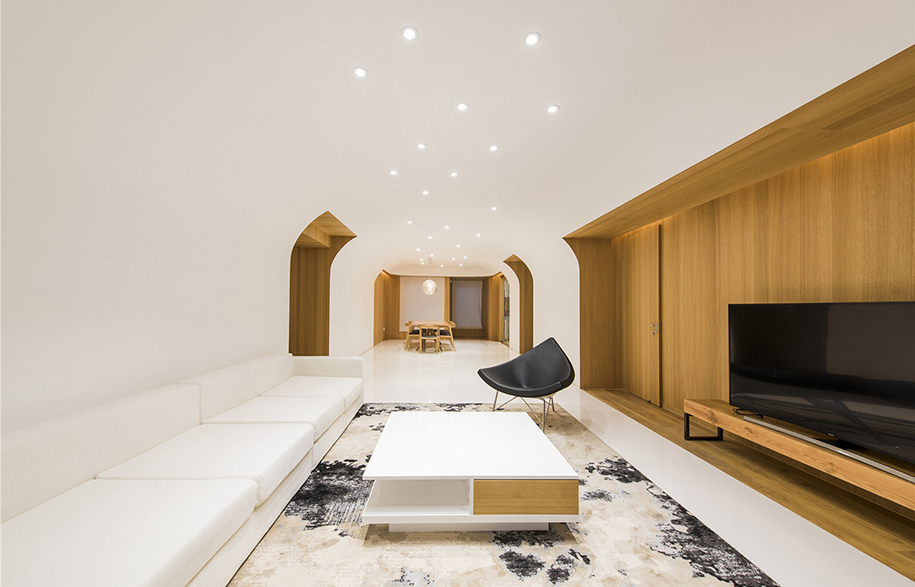 Tags: Archstudio, Home Architecture, House Architecture, Residential Architecture
---