Ambience, comfort, good food and good service are the foundation for an eatery to be successful. Nationwide, Melbourne is known for its eclectic and diverse food scene. So when the trio of hospitality experts, Leigh Worcester, Asaf Smoli and Adam Wright-Smith came across an old fabric mill during their drive down Melbourne's freeway, their connection to site was almost instant.
Standing on the street, in front of a naked brick façade with a gabled glass roof behind it, it may not immediately strike you what Half Acre is. Curiously, it draws people through an arched, illuminated entrance before opening up to a chameleon of spaces. "To me, Half Acre is like my home. When the doors open, I am really saying 'come into my home.' I want people to feel comfortable, I want them to feel like we are friends and they are here for a catch-up," says Adam.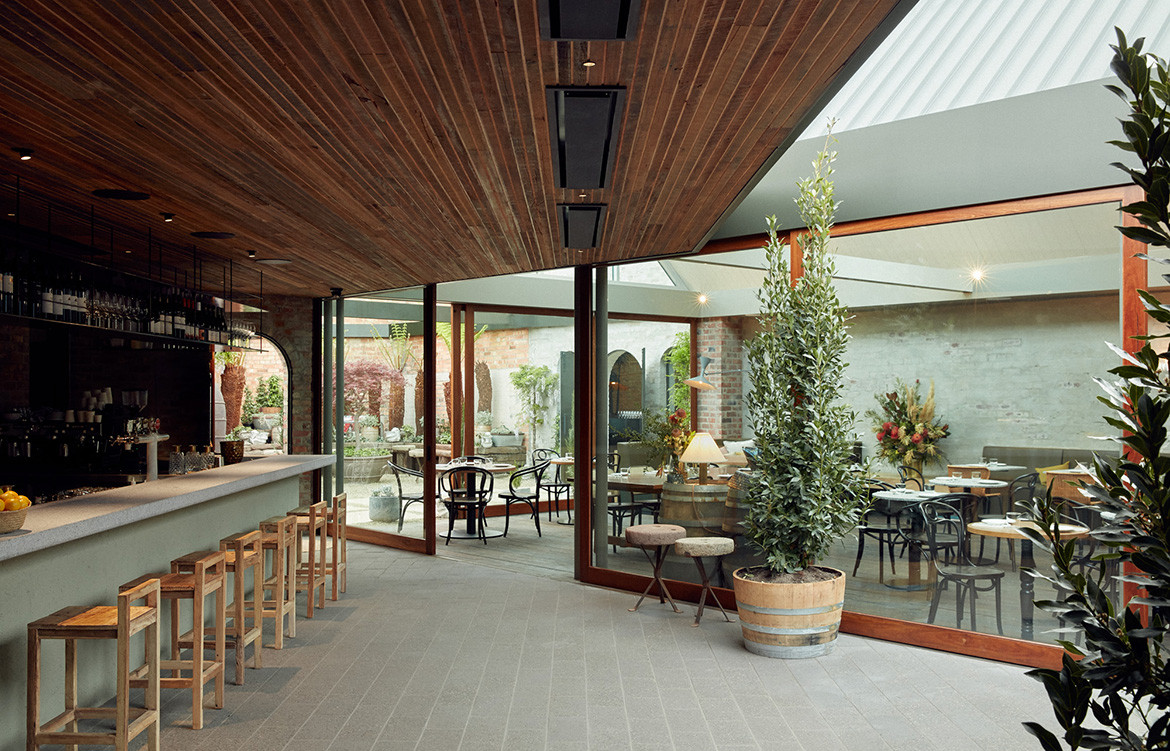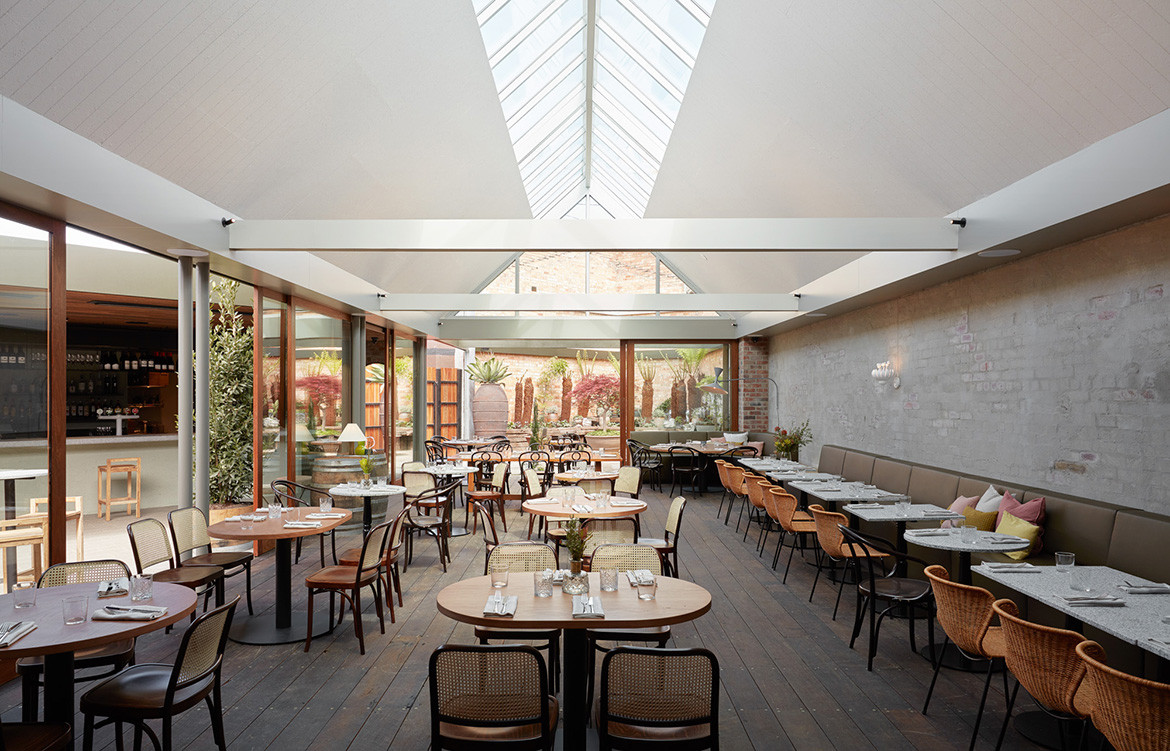 Named simply after the size of the land, Half Acre is nestled within the booming precinct of South Melbourne. Despite the vast and varied interior, the sense of homeliness and comfort disperses through all corners. Adam, who was the head of operations at the Fat Radish in New York, a downtown diner that merged British comfort food with a farm-to-table ethos, wanted to offer the Melbourne community a space "for everyone to do anything, any time".
Differing from other commercialised restaurants that are popular to Melbourne, Half Acre was designed to be the epitome of a home away from home. Fitted with soft-hued furniture and a motley crew of vintage pieces that harmonise with the tones of natural wood, there is an obvious nod to the building's past. Complemented by contemporary finishes and handmade light fittings by Henry Wilson, Anna Charlesworth and Sophie Dipasquale, the approachable design breathes new life into the former mill. Taking it a step further to give it a cottage-like vibe, Michael Strownix created a singular urban sanctuary with greenery, native ferns and wisteria.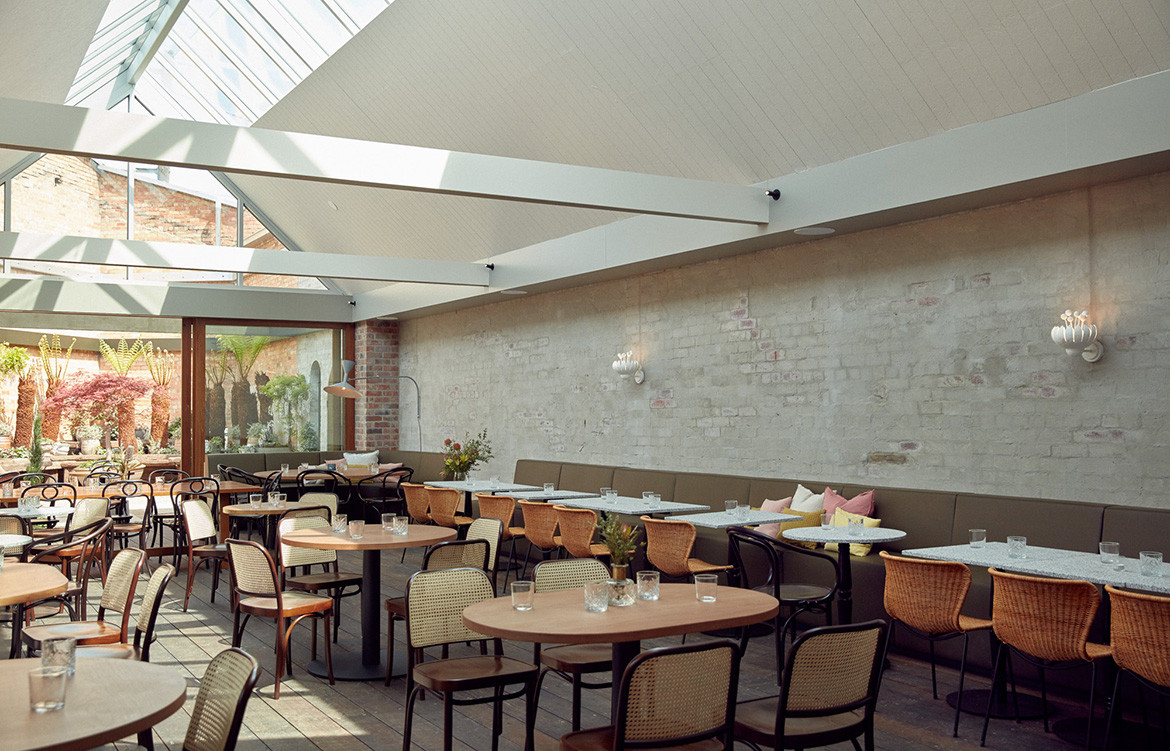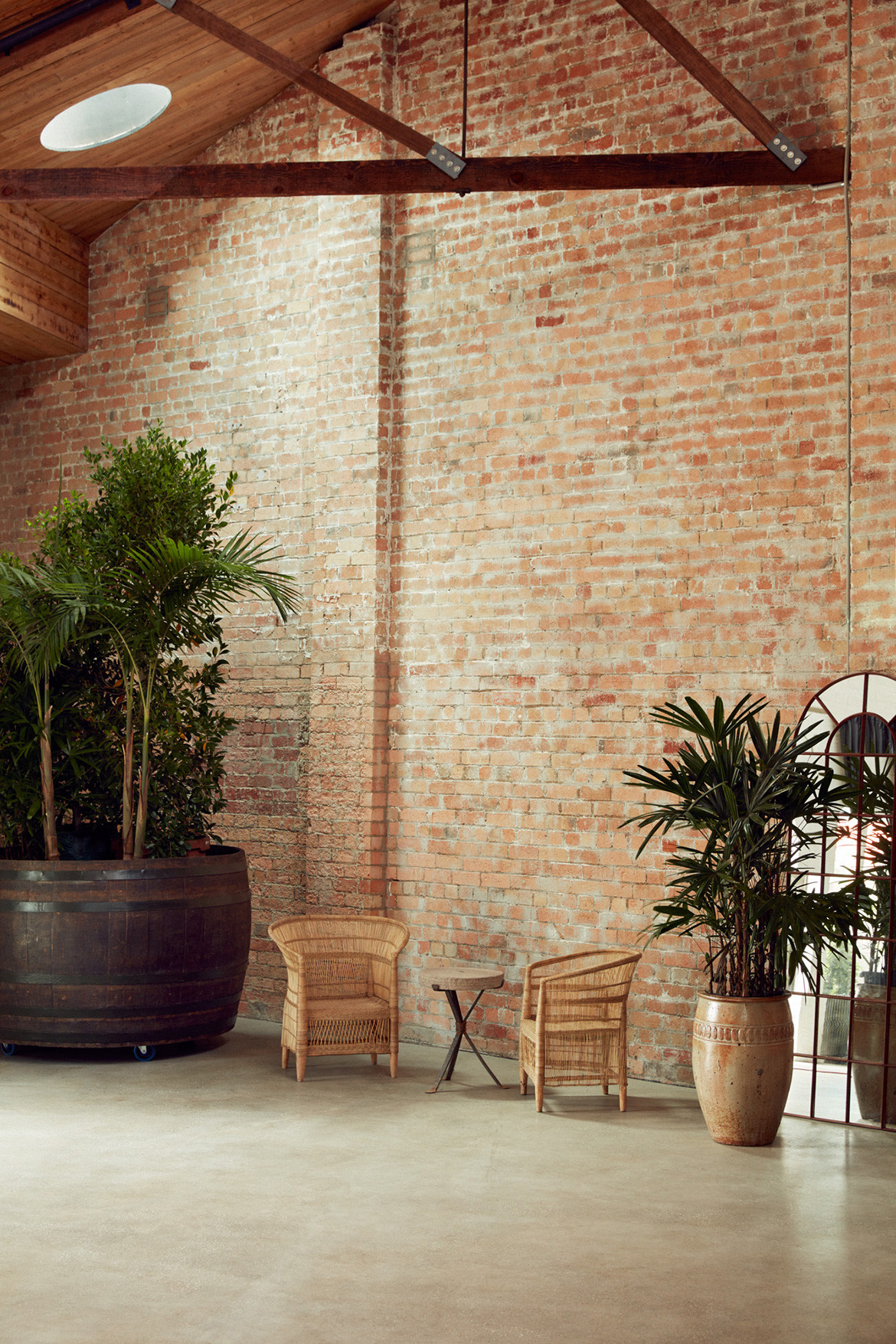 With existing Oregon pine ceilings and triple brick walls still intact from the 1900s, the homespun design direction sets the scene for a relaxed, comfortable, intimate and unique experience. The statement-making setting of the glasshouse accommodates for the main eating spice, while its neighbouring building has evolved to an events space. Blending the indoor and outdoor, the glasshouse opens up to a courtyard. "[It's] a place where people can choose their own adventure. They can sit here for eight hours straight, pop in for a glass of wine, or host an entire wedding. Half Acre is comfortable enough to accommodate for everyone and anyone," explains Adam.
Half Acre is flexible and adaptable, facilitating a range of activities without being structured or commercialised, it truly resembles a countryside upstate setting.
In short, Half Acre has it all. When one enters, they are not only greeted by a host, but also by the aroma of open wood-fire and coal. "The open kitchen is really the heart and the soul of the space," says Adam, bearing a close resemblance to the island benches that people have at home. Here, diners are encouraged to be involved with the art of prepping for service and the spectacle of cooking as all their senses are hit with a burst of "experiences" as Adam puts it.
Half Acre
halfacre.com.au
Photography by Tom Ross
Dissection Information
Custom floor and wall lamps by Studio Pasquale
Oversized Brass Wall Sconces by Studio Pasquale
Flower Sconces from Anna Charlesworth
Surface Sconce by Henry Wilson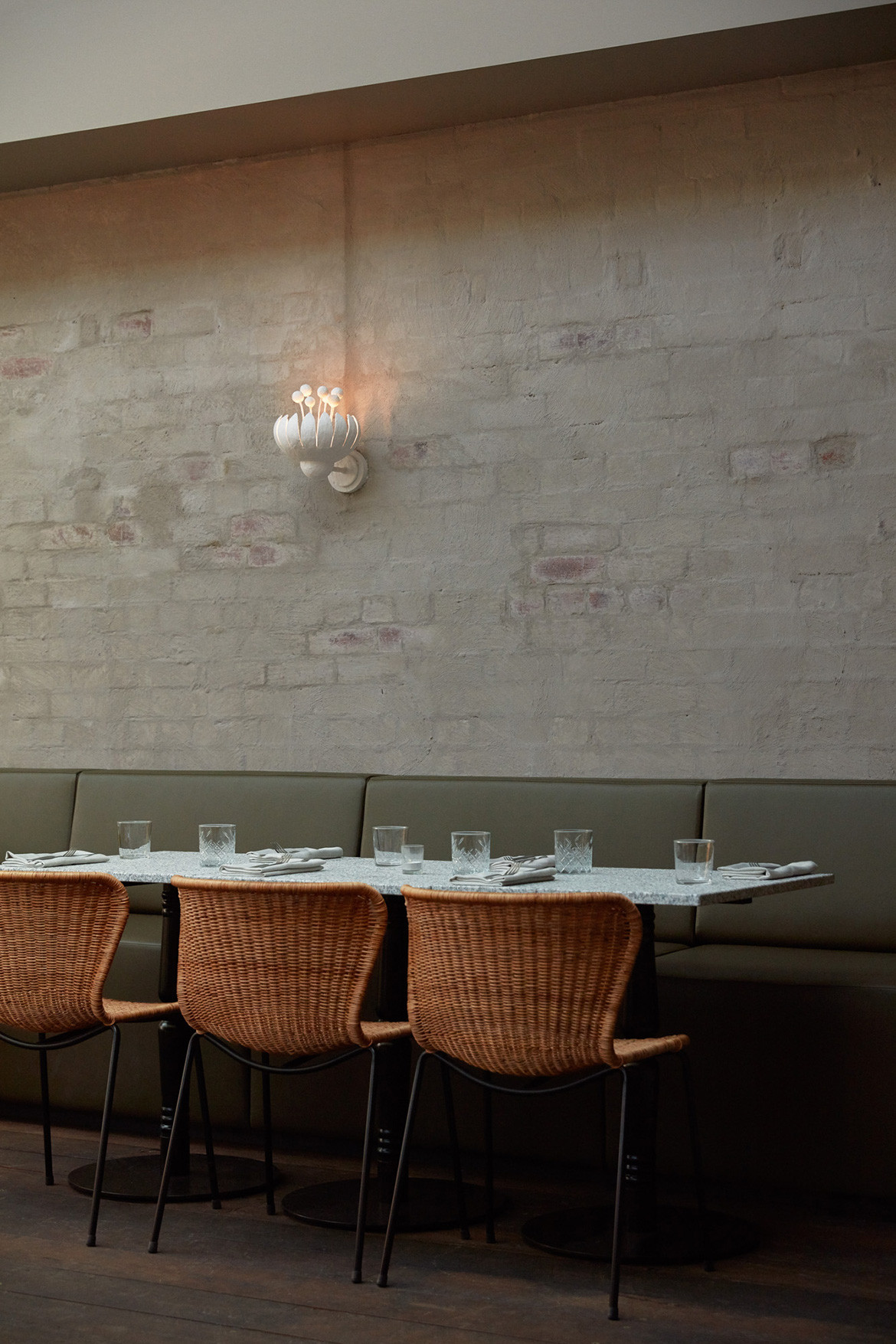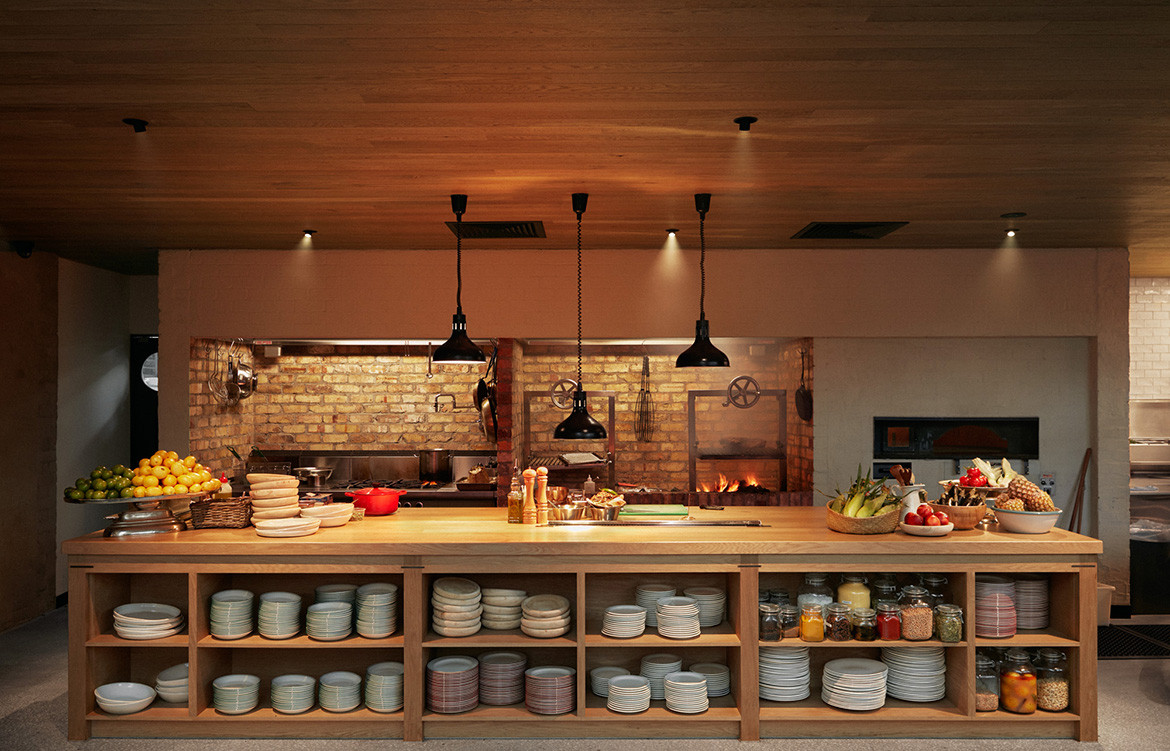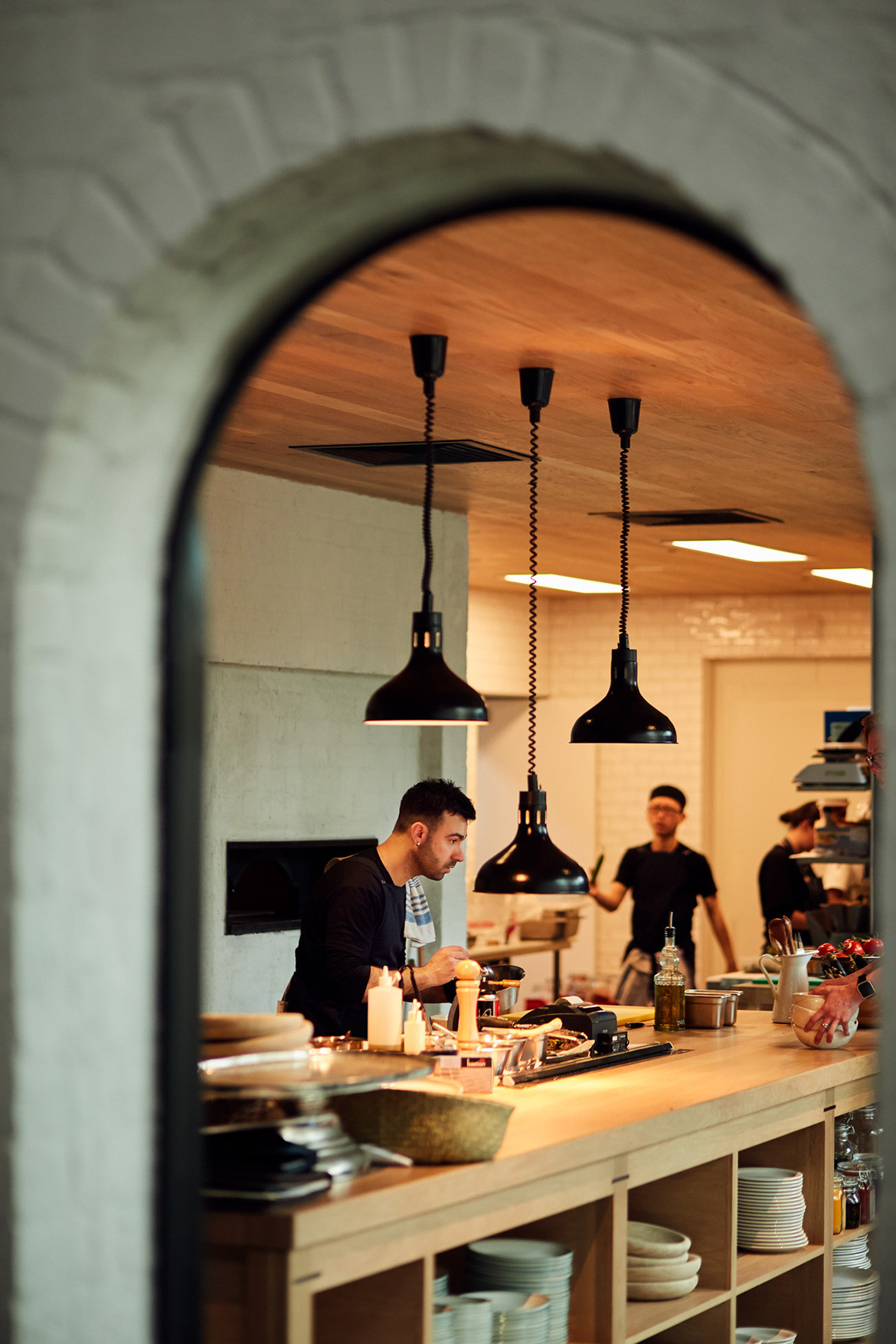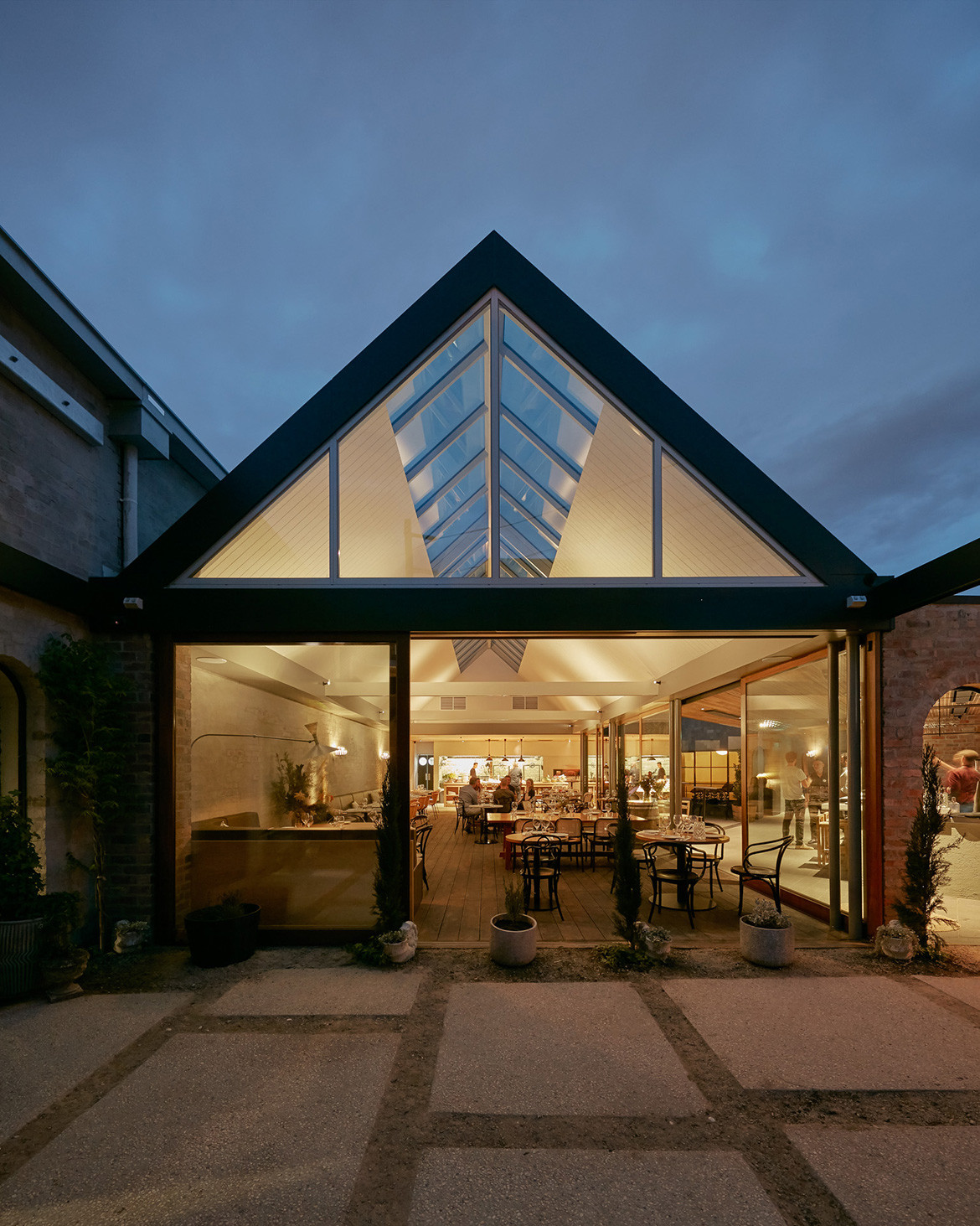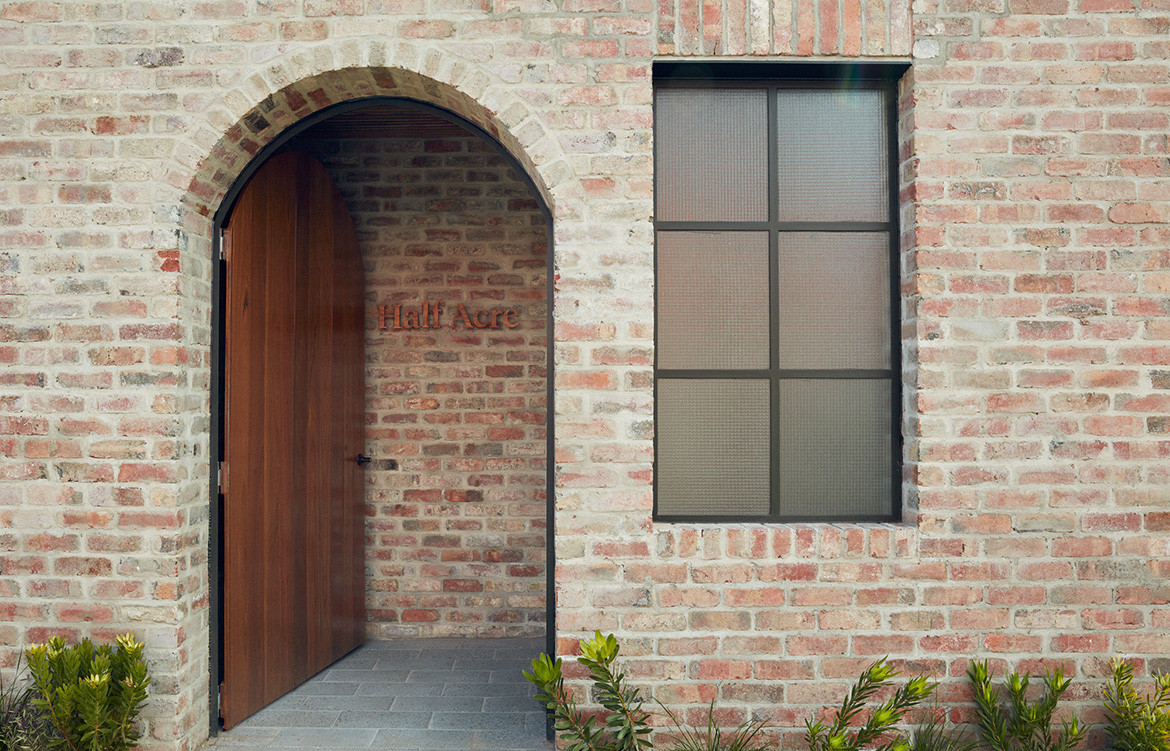 We also think you might like Grow Up Bar In Bali. 
---