Creating a home for a young family in Sydney called for a design approach that addressed the challenges of the project. For Poliform, the answer was to transform a difficult space – the kitchen – into a feature of the home with the use of clever planning, natural materials and carefully selected furniture.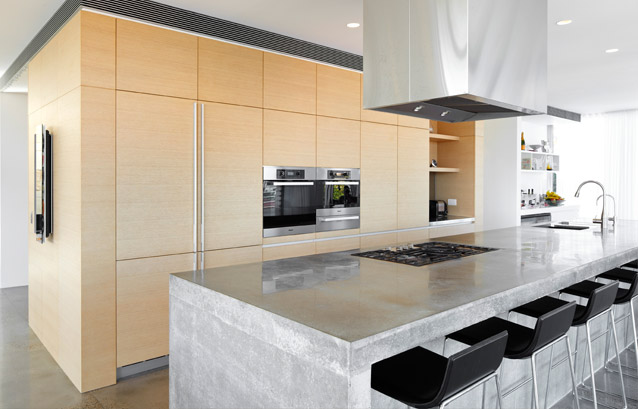 As a young family for whom cooking, entertaining and gathering with friends is an important part of daily life, creating a warm kitchen was central to the project's brief.  The Poliform team worked with the clients to understand the way they liked to live, as well as the natural attributes of the site, which enjoys harbour views. Key to the project was finding a solution that addressed a concrete block services core located in the kitchen. Poliform's answer was to turn the difficult space into a feature of the home by building joinery around the core and wrapping it with a natural oak veneer.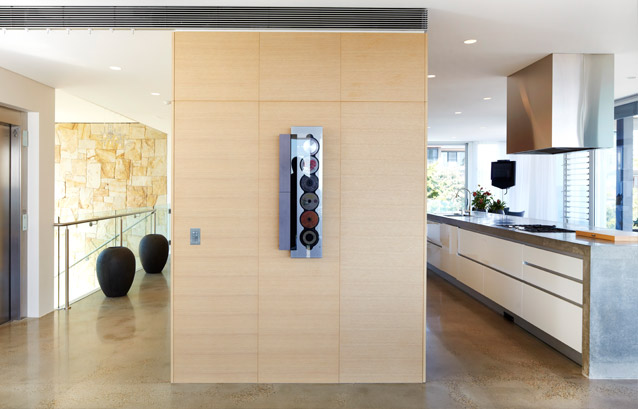 Working in close collaboration with the client, the architect and the builder, the Poliform team ensured that all of the design elements were integrated perfectly. While at first glance the kitchen layout looks simple, there was a high level of detail in its design. The clean lines of the customized joinery required the skilled craftsmanship of Poliform's installers to ensure the space flowed seamlessly and that all joins met perfectly.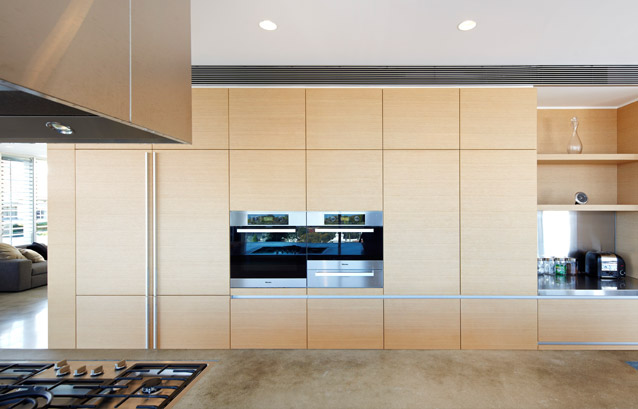 The new Poliform kitchen incorporates a "services core" side, which integrates an oven, a refrigerator and a steamer, and which also allows for a breakfast bar. This was paramount for the clients who, conscious of safety and convenience in a home inhabited by young children, wanted to  keep all the functional elements on one side of the kitchen. On the other side, a storage wall is hidden discreetly behind the continued oak veneer panelling, a solution that has become an integral part of the home's new interior.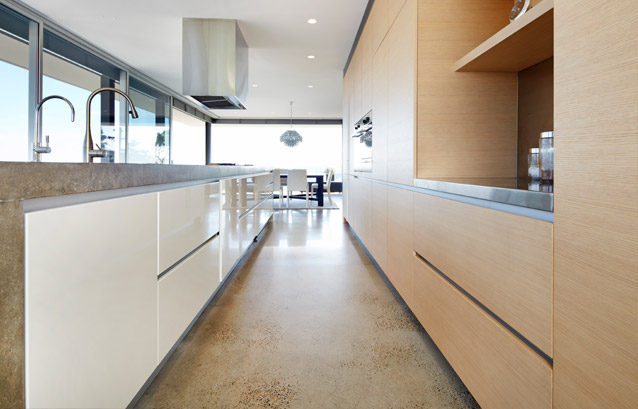 Open shelves soften the visual impact of the structure and provide a display area for the client to personalize the space, while an island bench houses Poliform cupboards that have been finished in white gloss lacquer and which fit neatly beneath the precast concrete bench. To complete the fit out the clients requested Poliform furniture throughout the house: the Zeus table and Fly Tre chairs in the dining room, a family friendly Canyon sofa in the living room and New Entry Wardrobes and Wall systems in the bedrooms.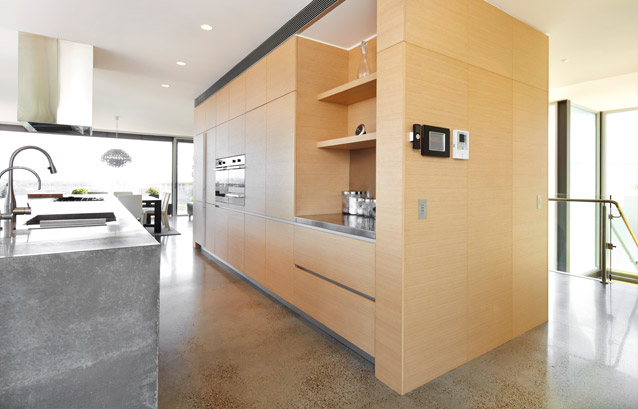 Poliform
poliform.com.au
Tags: Home Architecture, House Architecture, poliform, Residential Architecture
---