Starting with a site composed of an 1887, convict-built bond store and six workers' terraces the project faced a variety of challenges ranging from the haphazard layout of the aggregate building to the layers of renovations that had been carried out over the intervening century.
As such a central goal of the fit out, as expressed by Jonathan Richards of SJB Interiors, was "to better connect all the disparate parts of the hotel". Richards expands saying that "previously when a visitor wandered the premises they were easily lost. It was confusing and there was no homogeneity that unified the hotel. We wanted to fix that and enable guests to immediately understand where they were in the building but also get a sense of the different parts of the overall structure."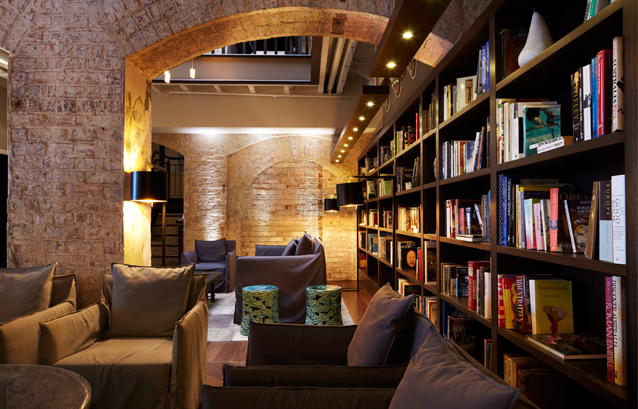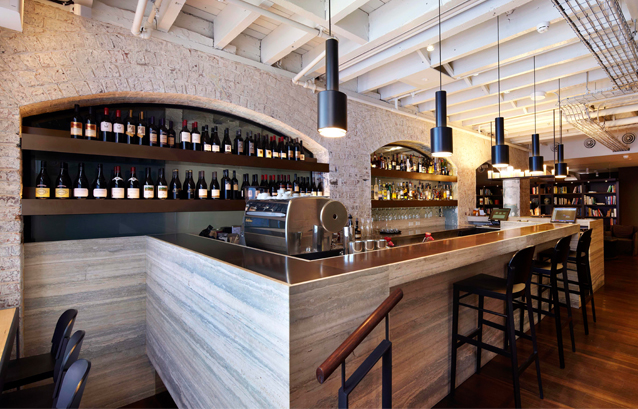 Another key objective was to expose and emphasise the building's original features, covered over when the structure was first converted to a hotel in 1889. To achieve this the 125-year old brickwork was scabbled back to create a raw, textured finish and the original sandstone was uncovered, stripped back and left rough. To accompany and complement these rustic elements a palette of black, steel, travertine stone, bronze metals and dark stained timbers was introduced, resulting in a warm, refined aesthetic that celebrates the building's history while punctuating it with touches of modern design.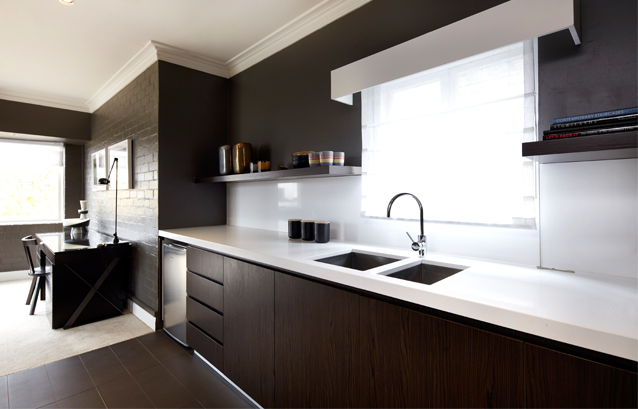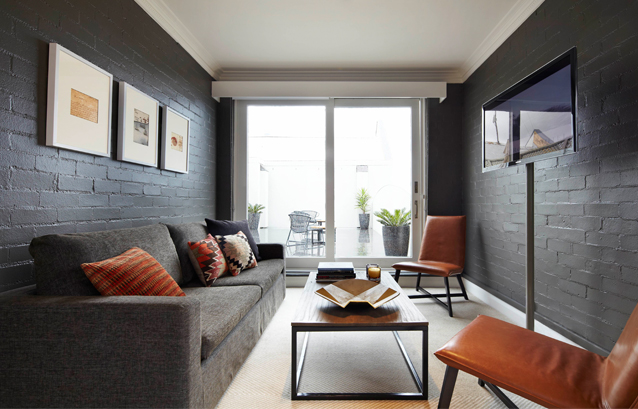 A lighting system designed to glow like candlelight also references the structure's pre-electrical origins, further extended by a custom-made wax chandelier imported from Israel hanging down the central void of the lobby.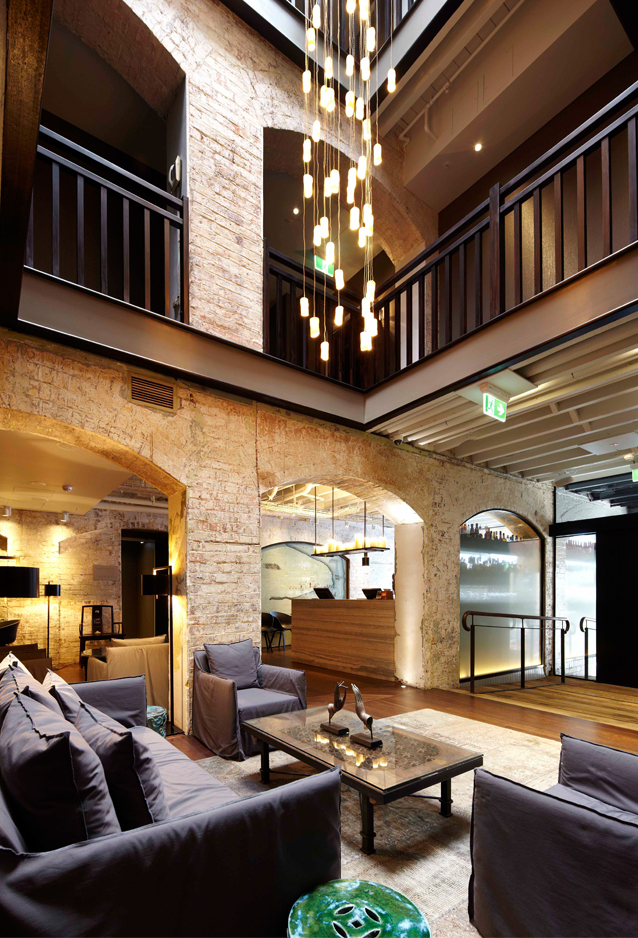 To complete the redesign, the exterior façade was recoloured with a palette of greys and blacks with highlights of rust red on the terrace house doors, maintaining the understated mood of the interiors and making a striking counterpoint to the beige, maroon and green common to The Rocks area.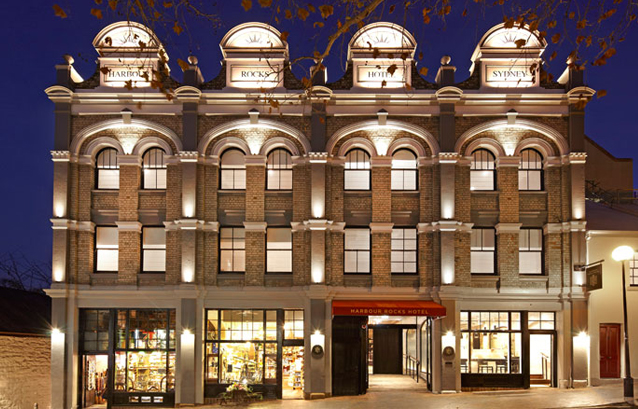 Tags: harbour rocks hotel, SJB Interiors
---