Conceived to meet the increasing demand for more flexible and creative types of spaces across Australia, the spaces serve as areas for Australians to continue to evolve the way they live, work and play.
Manufactured in Australia from European materials, these self-contained customisable, purpose built 'Harwyns' set a new benchmark for innovative building models.
Designed in Melbourne by architect Selwyn Blackstone, the visually striking Harwyn pods have endless possibilities fir extra room for home, business and recreational needs.
Available in four size options, the pods plug into existing site mains and are fitted out with connective technology and fixtures that can be installed on site in a matter of hours.
Harwyn Managing Director Jason Fremder says that the company is experiencing a significant level of enquiry across the market, reflecting the trend and desire by Australians to create dynamic and diverse living and working environments.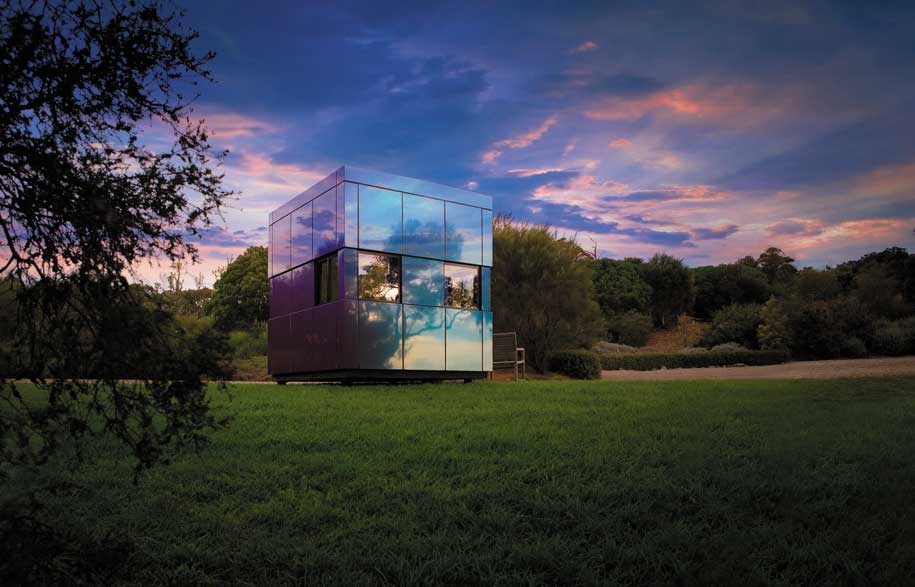 "We are excited by the response we are receiving from our product and the Australian market's growing appetite for prefabricated, customised building models. We are finding that businesses, big and small, are seeking inspired solutions, as their commercial needs change and develop. And on the other hand people working from home are looking for modern, secure, comfortable and professional environments that assist with establishing that all important boundary between work and home," said Fremder.
Finished in aluminum composite material, the Harwyns are designed to achieve the latest sustainability innovations; each pod is constructed using dual barriers to protect against the Australian sun. Every pod exceeds the environmental rating of most domestic and commercial developments.
Just as much thought has been put into the building's interiors; buyers can select from three upgrade options with contemporary internal finishes and, whether home or business office, backyard studio, art room, study space, music studio or meeting space, all Harwyn sanctuaries feature insulation, thermal control, sound insulation, electrics including LED lighting, desk and cabinetry.
Harwyn's exteriors are contemporary and available in over 60 solid, metallic and transitional colours. With the current 'Harwyns' already inspiring strong interest, what's next for this forward-looking design company? The not-too-distant future will see the launch of fully solar-powered pods, operating off the grid and drastically changing both the way people live and the impact they have on the environment.
Harwyn
harwyn.com.au
Tags: Home Architecture, House Architecture, Residential Architecture
---