Hayes Road in Melbourne began with a simple brief of a young family needing a home that to facilitate a modern and open way of living. Yet the family also held a desire to conceal the 'stuff' that family life generates. Vibe's response serves as a "machine for organising space" – a design that conjures space where it ought not exist.
One example of Vibe's design at work can be found in the main living space, with kitchen, dining and family spaces sitting within the open-plan expanse. In a playful trick of scale what appears as one vast plane of walnut veneer opens out to conceal a range of storage solutions, a powder room, and laundry.
Rather than having spaces collide with one another, Vibe has designed pathways through the house, from the master bedroom, around a corner to an ensuite, around another corner to a shower. Light shines into the space through slender, high windows.
Materials throughout the Hayes Road house have been chosen intelligently and responsibly, evoking a sense of minimal luxury. Polished concrete, walnut veneer, marble, stone and steel form the palette of the interior, which opens generously to a rear deck, complete with entertaining space and pool. The view of the rear elevation recalls the lines and language a classic modernist pavilions, with the upper storey supported by a wall of glass and slender steel frames.
Vibe Design Group
vibedesign.com.au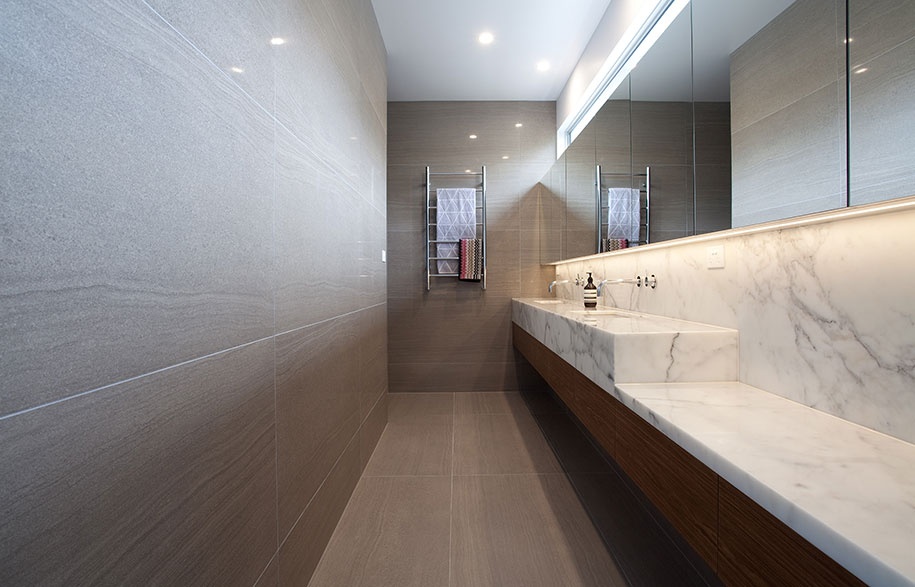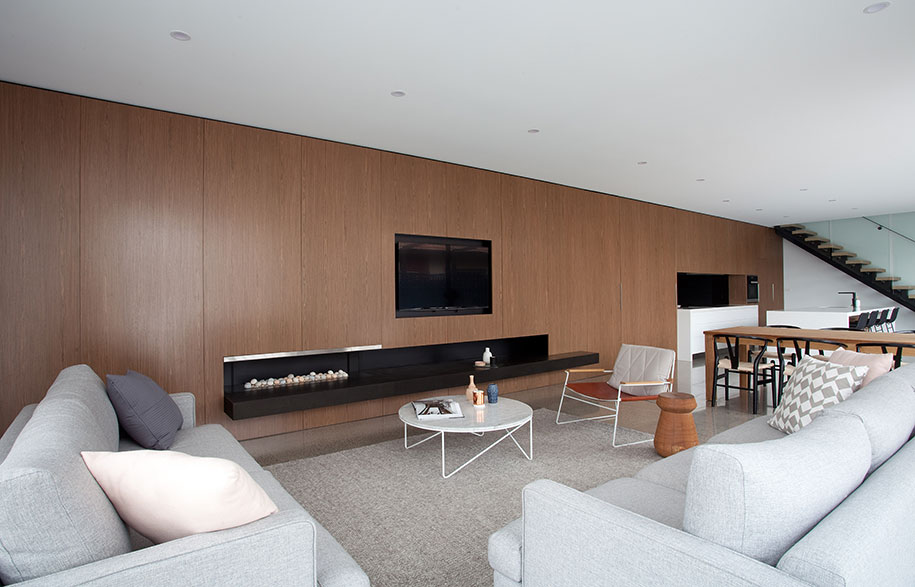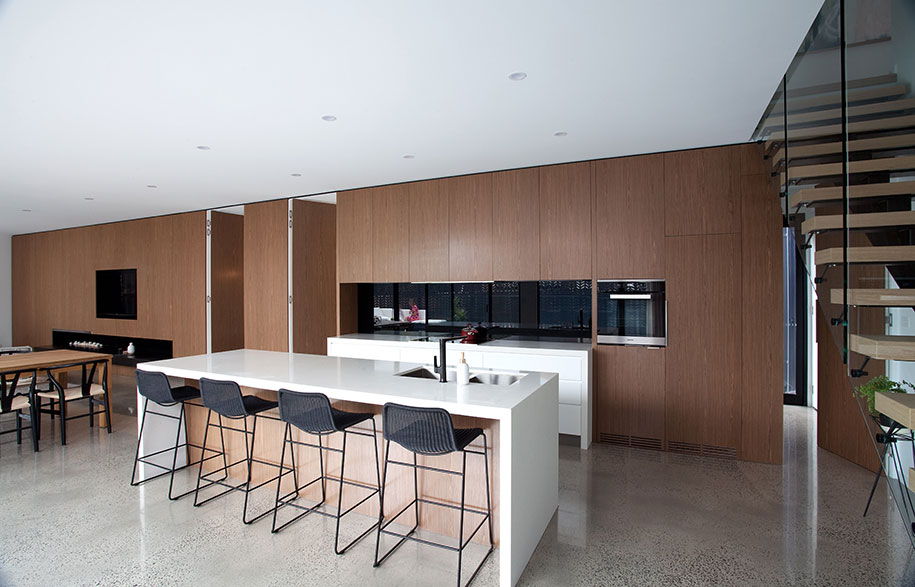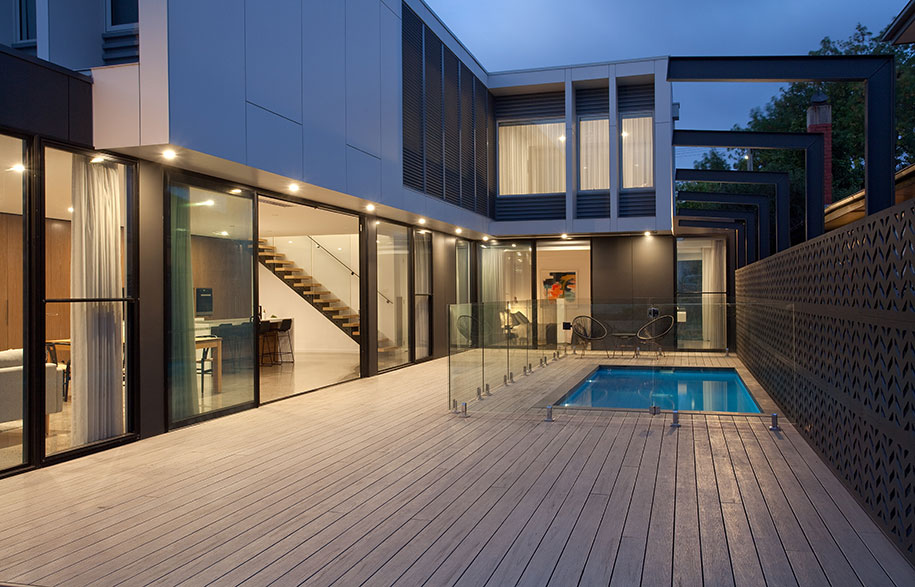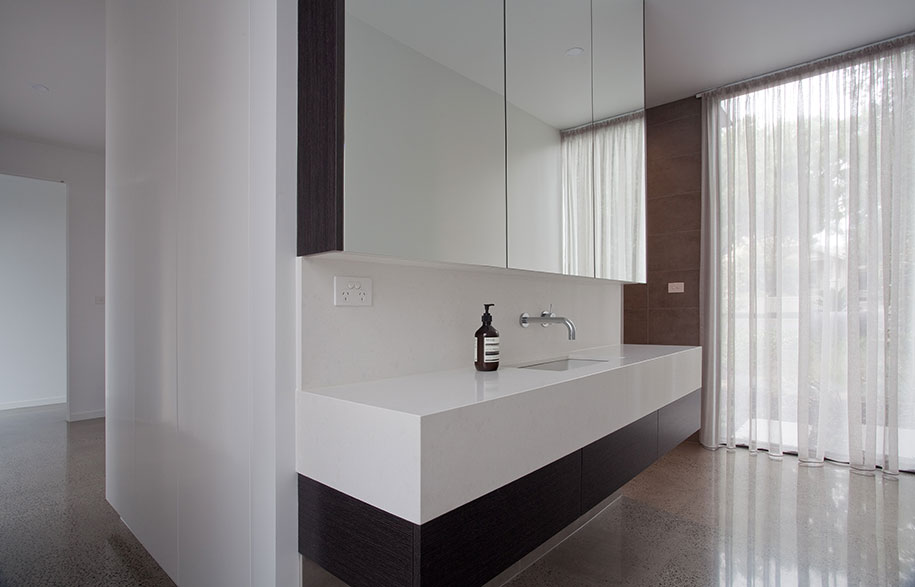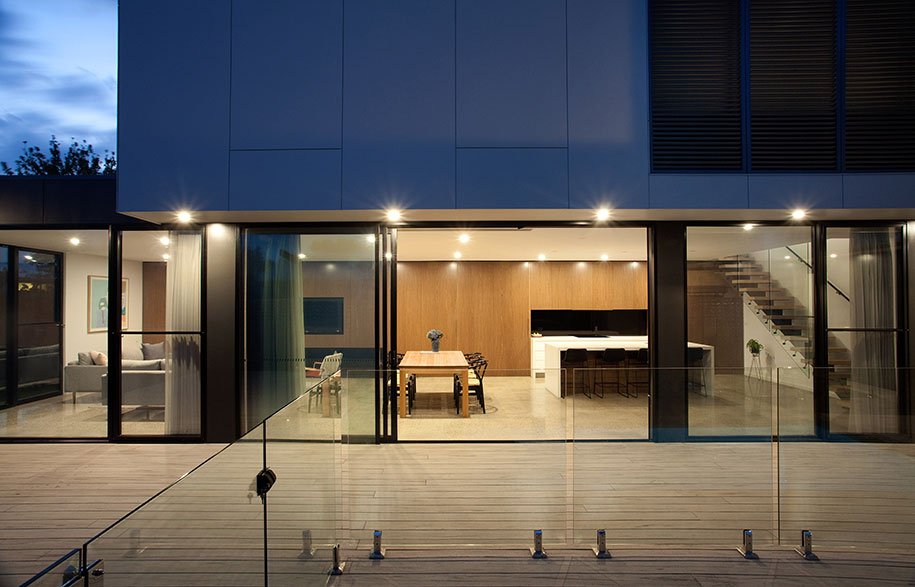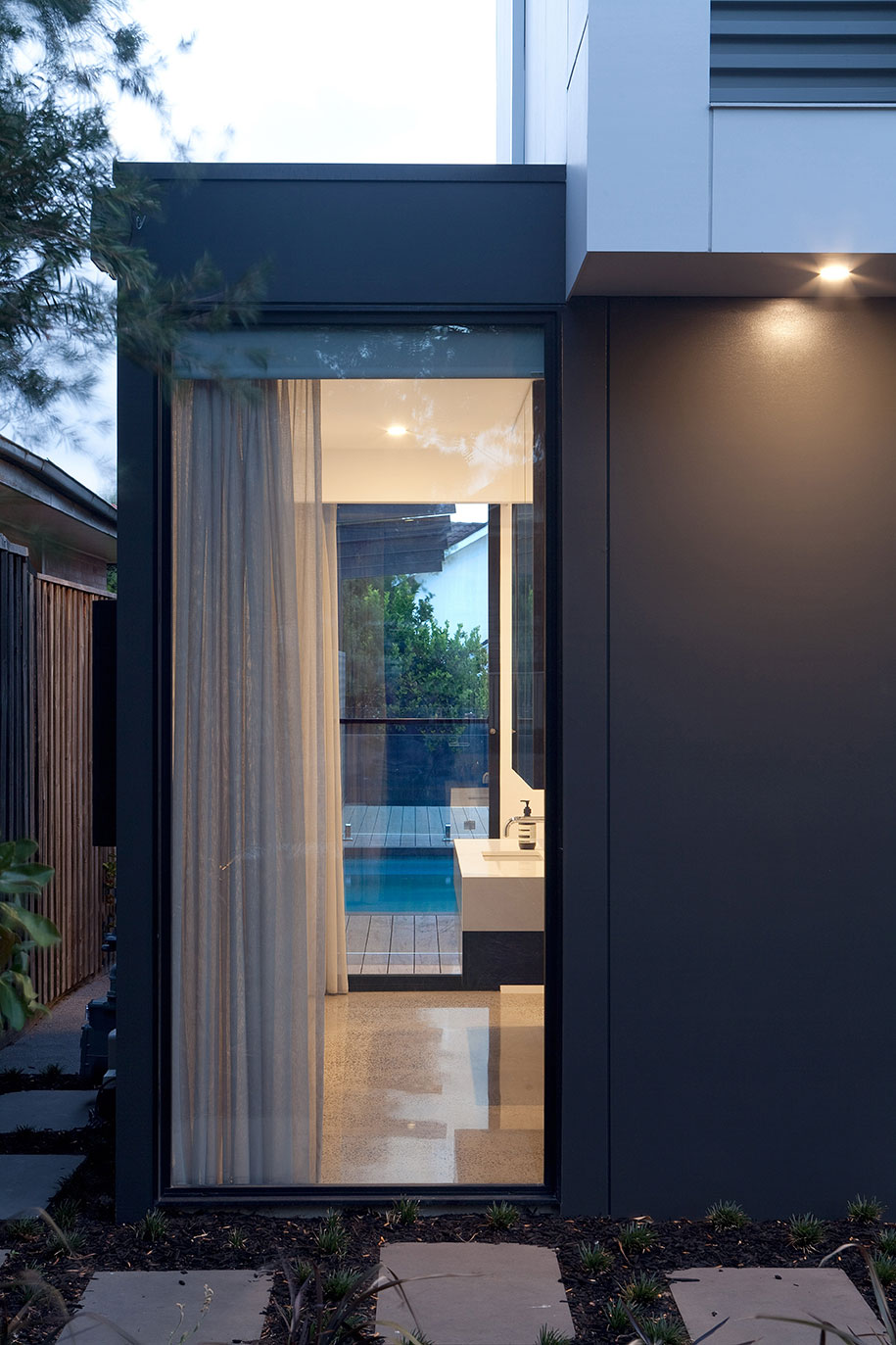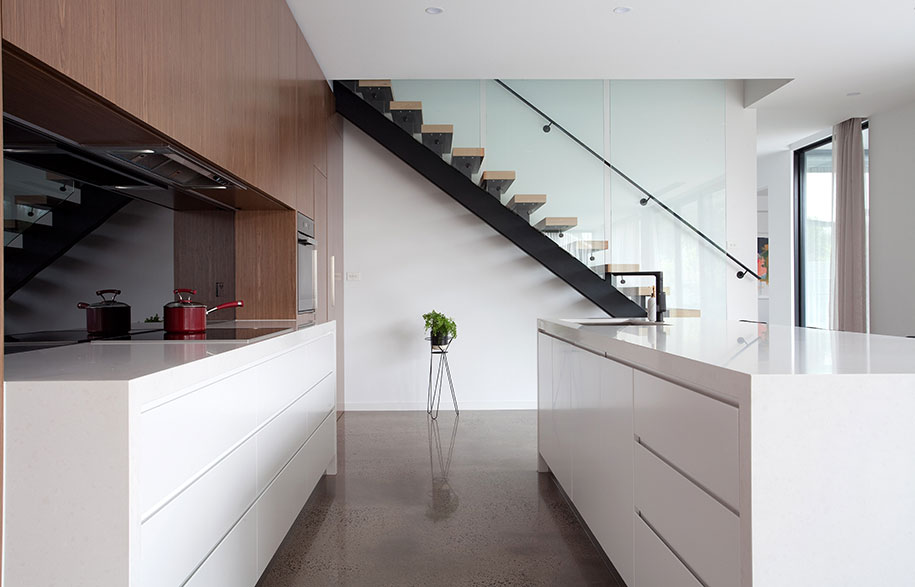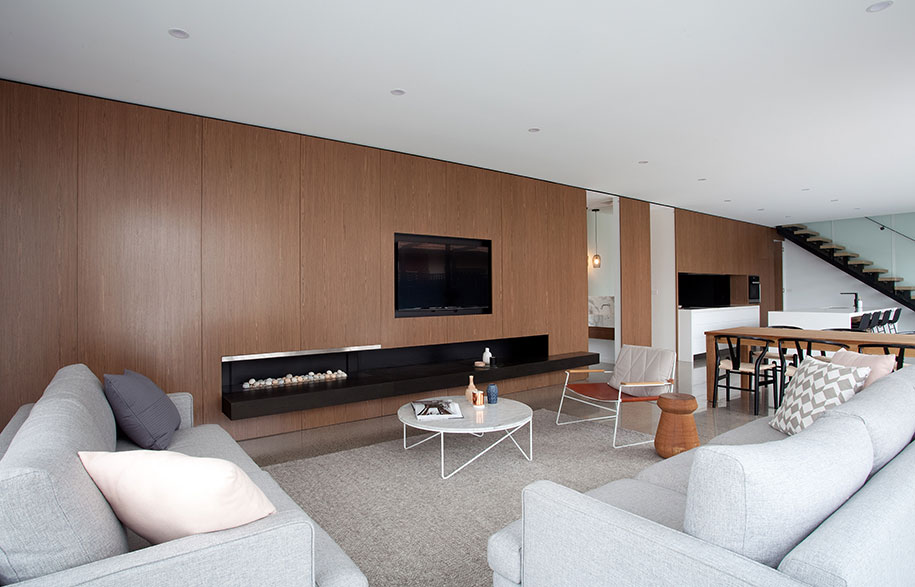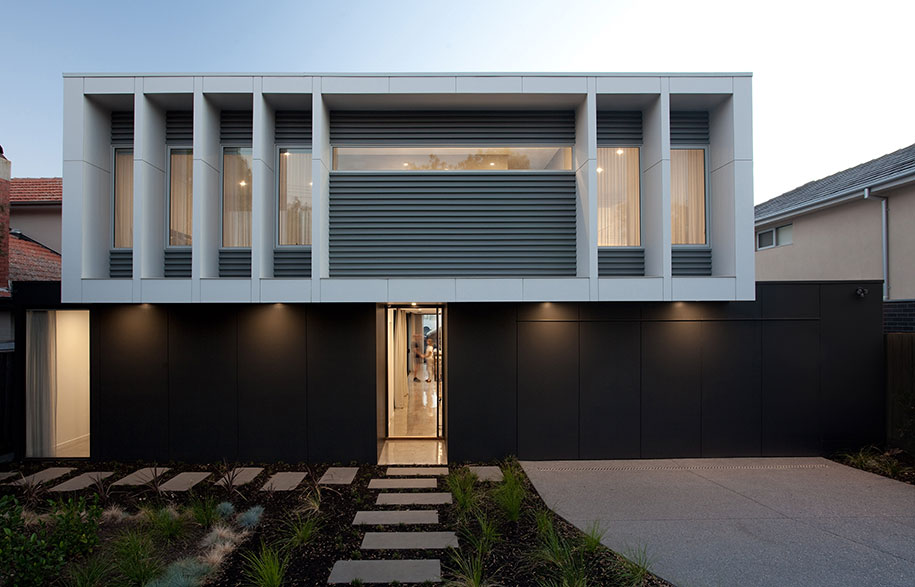 ---