The idea of the home office is both convenient and economical, prompting more and more people to integrate their living space with their workplace. Whilst these repurposed garages, attics and garden sheds are functional, rarely do they sit as comfortably in their broader context as in the case of this project by Architects Tom Ferguson and Romy Farmer.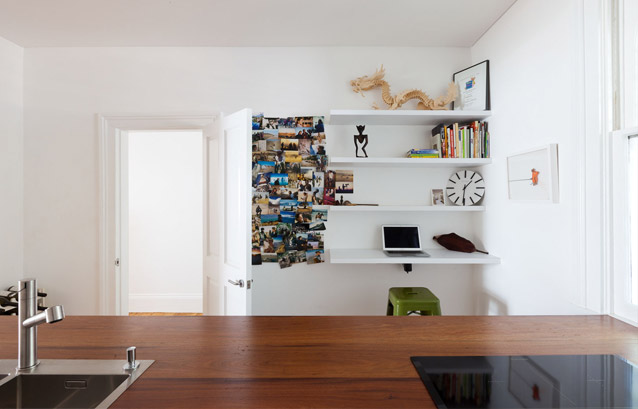 The brief for the project called for the renovation of a four-storey terrace and addition of a naturopathy clinic. The dialogue that ensued between client and architect was shaped by both specific wishes (for instance to favour natural, non toxic and sustainable materials) and a willingness to explore unconventional ideas.
As Ferguson comments, "The mixed use (residential and professional services) raised interesting challenges in terms of building code compliance. Space planning for the clinic was also challenging given the requirements for the floor plan combined with the long narrow terrace house style building footprint with opportunities for light and ventilation only at either end."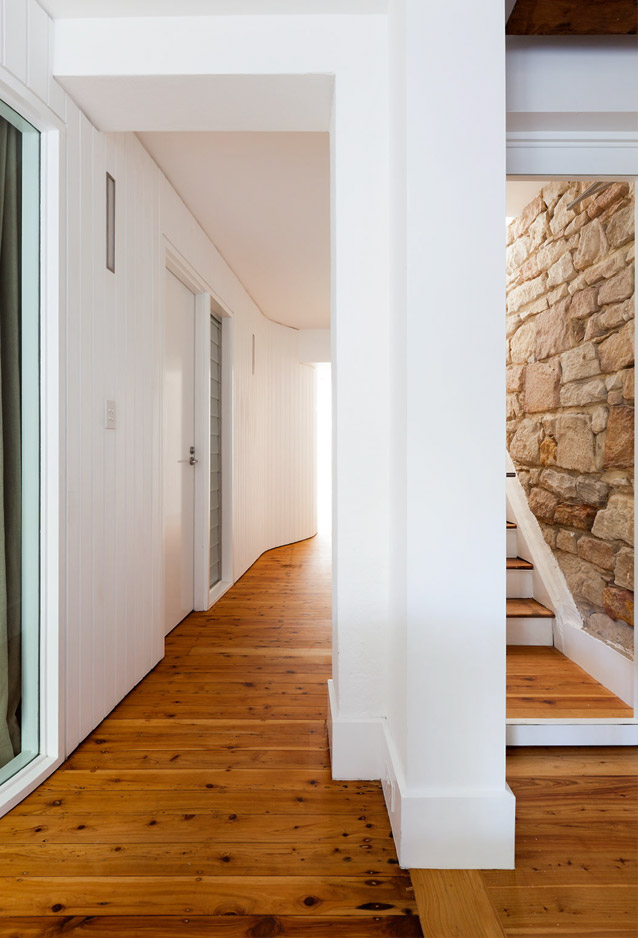 Ultimately this resulted in a fluid, organic set of interlocking shapes that accommodate two consulting rooms, a kitchen/dispensary and a bathroom. These are accessed by a corridor that runs through the plan on a diagonal and turns halfway to make us of the headroom under the staircase. Ferguson further explains that "Angled walls are softened by curves that continue out into the external form of the building, a good example of how interior design can determine the exterior envelope of a structure."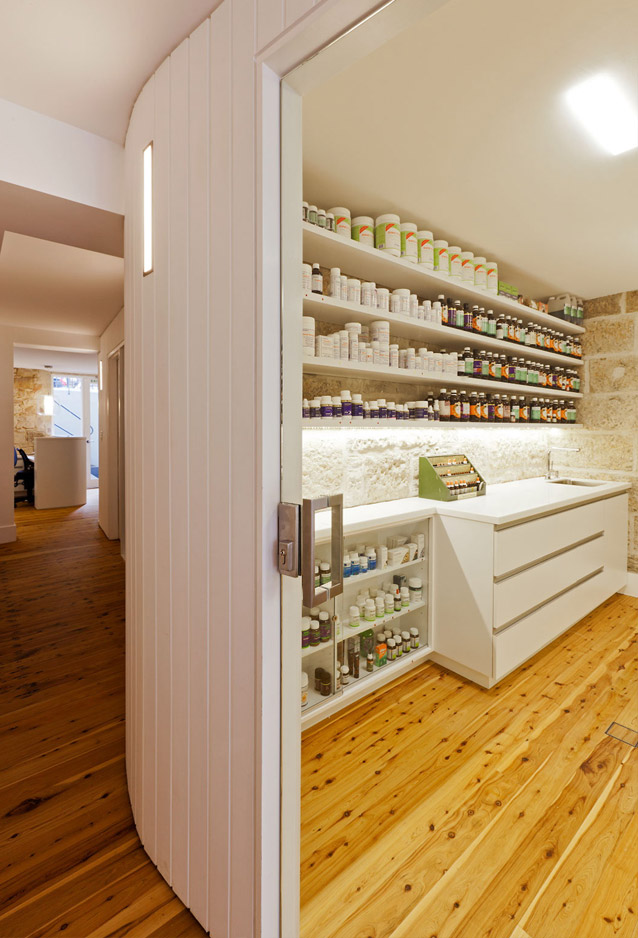 With walls and ceiling painted off-white and brightly lit with LEDs to counteract the lack of natural light, there was a risk that the clinic space could become coldly futuristic; however the use of waxed, recycled pine planks for the floors and the decision to expose original brickwork grounds the aesthetic tone and links it to the principles of the healing services it houses.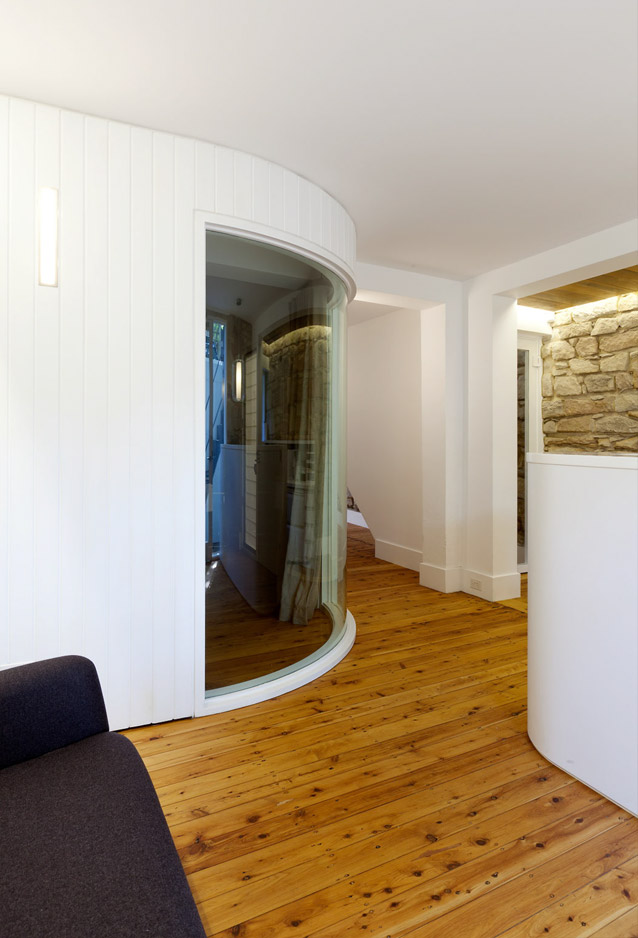 This material and colour palette extends through the upper three floors as well, creating continuity between professional and residential areas and sustaining a bright, airy, and warm mood.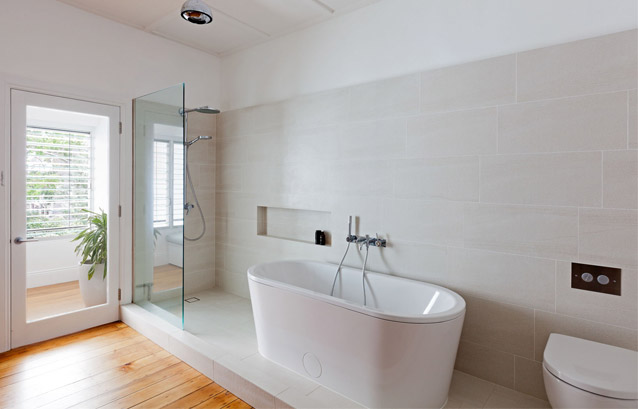 Tom Ferguson Architecture and Design
www.tfad.com.au
Tonika Health
tonikahealth.com.au 
Photography: Tom Ferguson
tomferguson.com.au
Tags: Home Architecture, House Architecture, Residential Architecture, Tom Ferguson Architecture and Design, Tonika Health
---