Eugenie grew up in the sphere of architect Geoffrey Bawa's influence: her late father, Michael Mack, a top manager at the hotel group that commissioned Bawa to build its chain of iconic hotels, culminating with Heritance Kandalama, took the young Eugenie on his site visits.  Fascinated by his work and the way Bawa tended to use old doors and windows she started her own collection.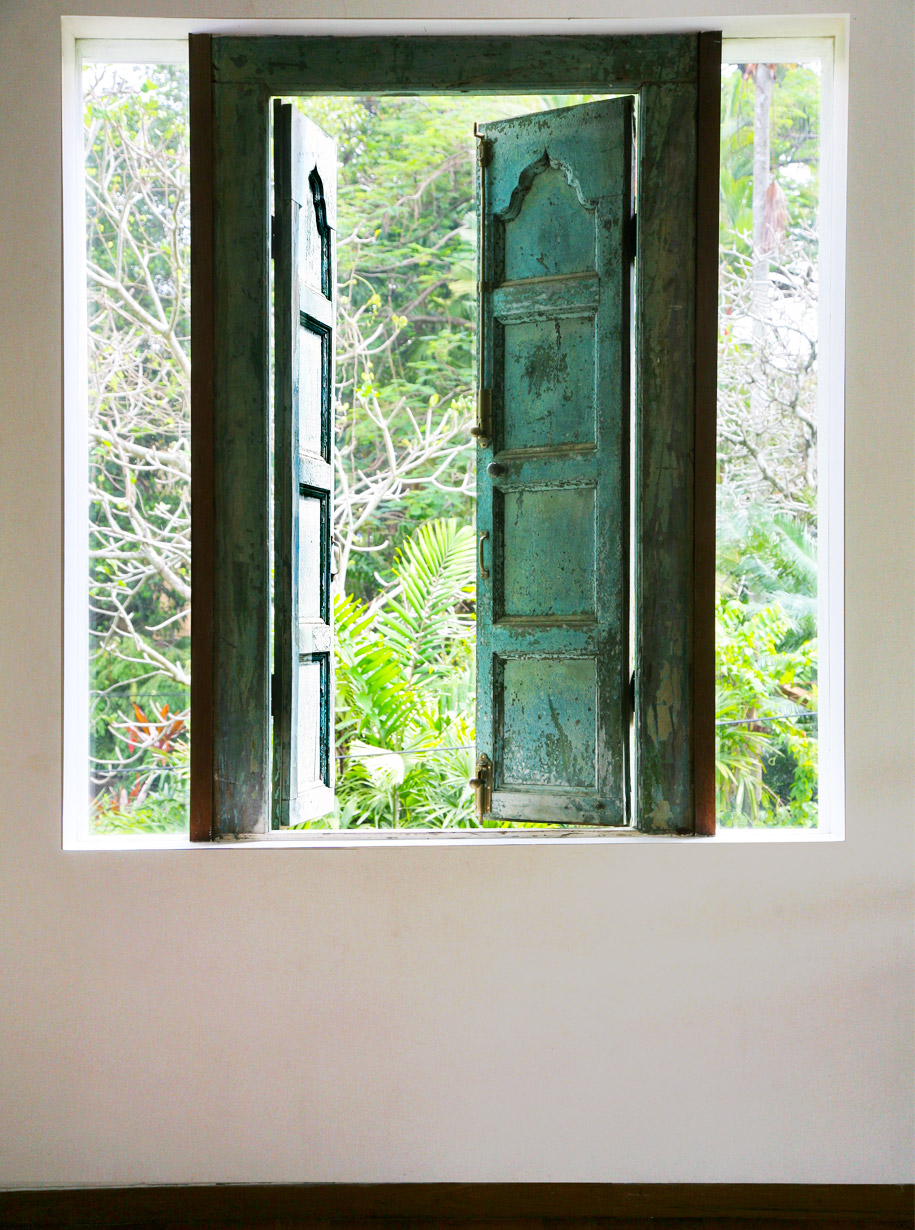 Nevertheless one thing was clear. She wanted a contemporary home – light and bright, simple with nothing ostentatious and preferably hidden from her parents' home next door. She picked architect Madhura Prematilleke (principal at studio Team Architrave) to design her dream home because she felt he could deliver "something special".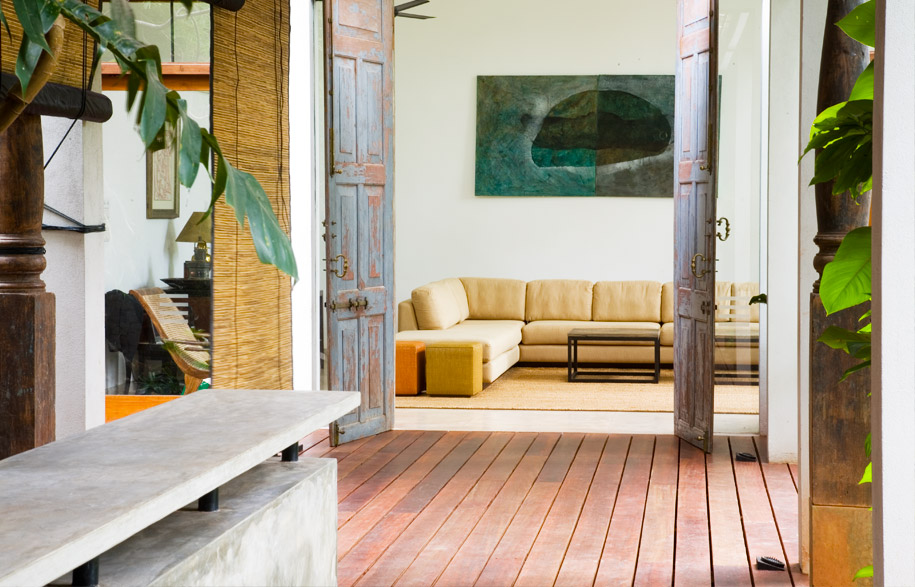 Madhura, who has designed several award-winning personalized family homes in Colombo and the suburbs, loved the prospect of designing to hide. "The house hides itself in a number of ways: not only is it hidden within its garden, its spaces are also divided into a series of experiences, so that the whole of the house cannot be sensed from any one point, despite it being a large house, approximately 9,000 square feet (800 square metres)," he says.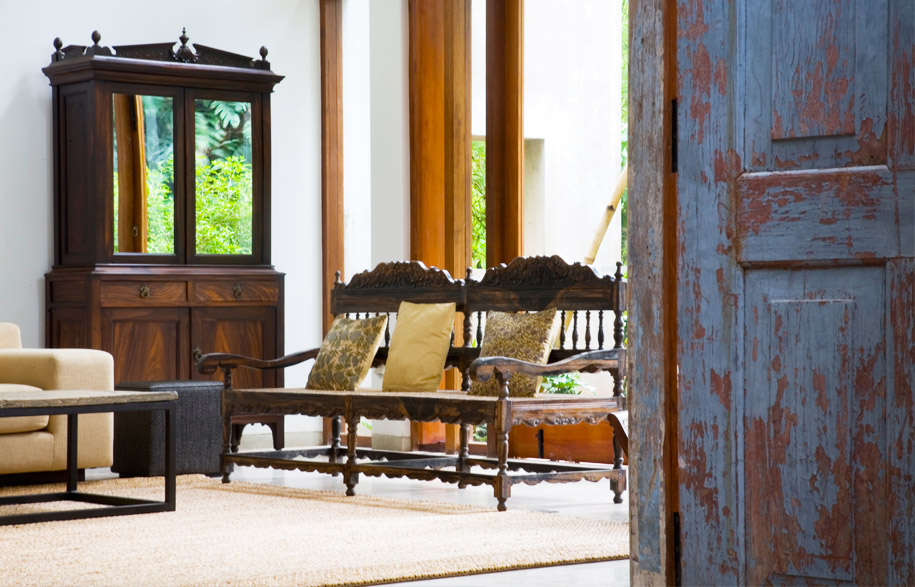 The house was laid out around two giant trees – the Bamboo and the Breadfruit, which occupy the 'Red Court' strewn with red 'boralu' pebbles. There is a strong and continuous connection between inside and outside and Hidden House continues Madhura's exploration of the concept of the 'Tropical Glass Pavillion' – the generous use of glazing completely screened and enclosed by greenery.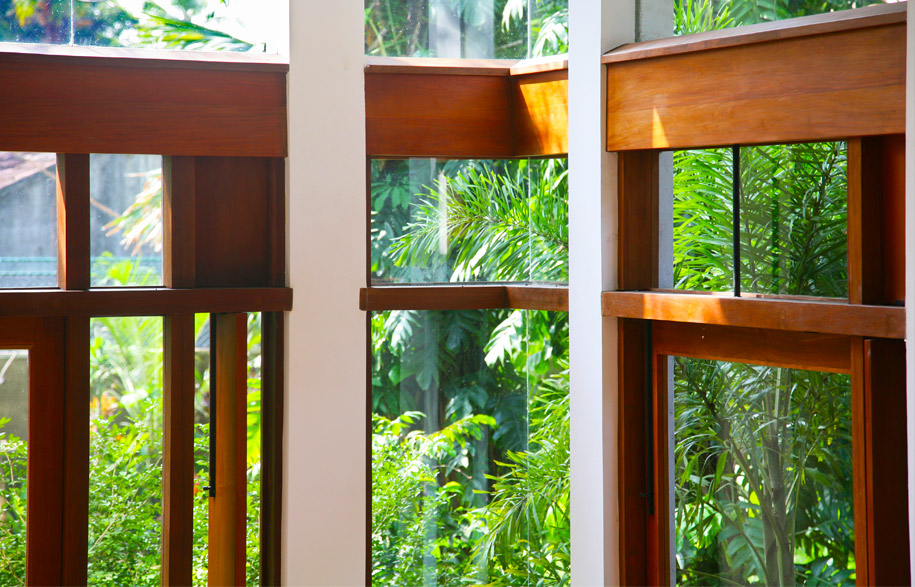 The organization of the spaces is based on a very personalized pattern of use: three paths of circulation –guest, family, and service- are structured via two sets of stairs.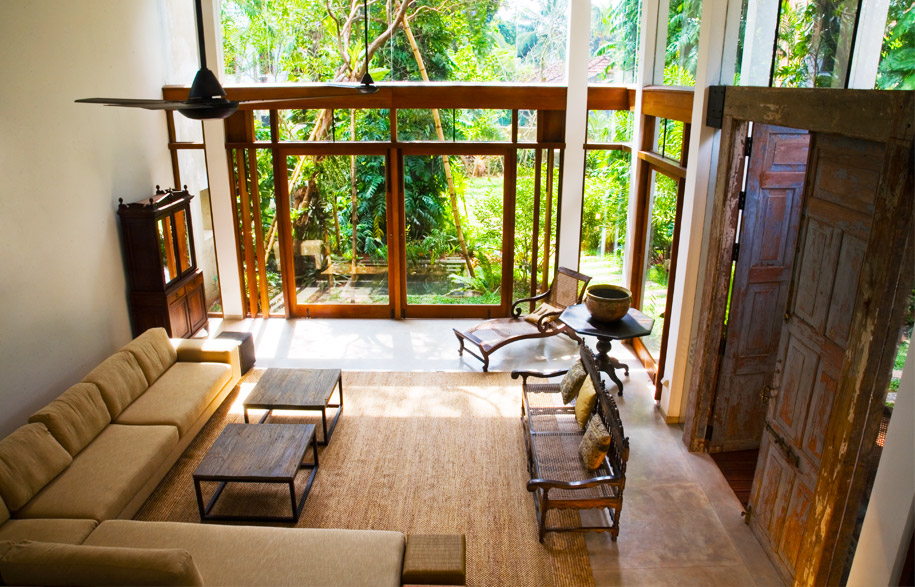 The main spatial axis includes a mezzanine dining level which opens on to the double height living space. A magnificent old window (at dining level) set as a piece of sculpture frames luxurious trees in her parents' garden, continuing the notion of borrowed landscape, which Madhura effectively achieves in most of his urban houses.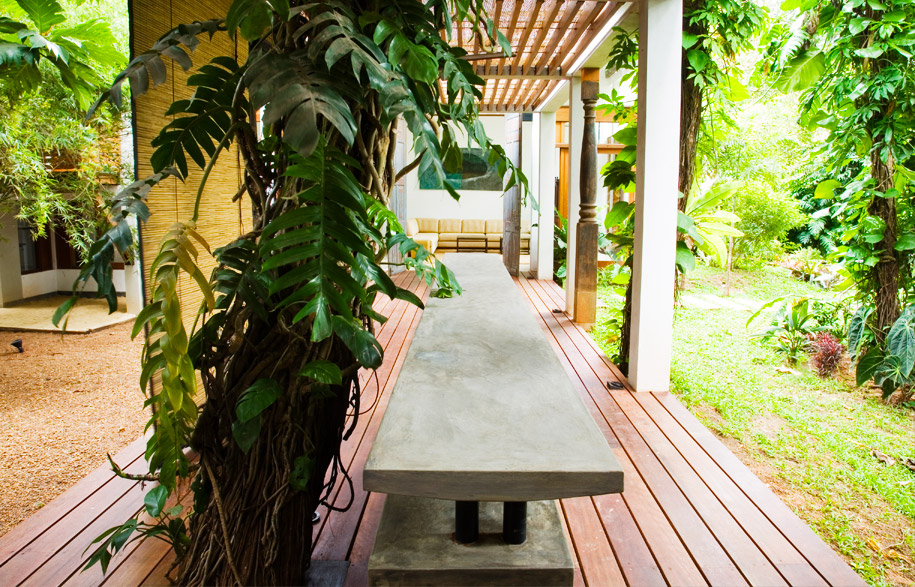 The language is clearly modernist, but the conversation between new and old continues throughout the house: tall old doors at the entrance; old wooden screens on her "granny" verandah that has most of the old family furniture; and old wooden pillars on the unusual Verandah, pulled out into the garden as an open entertainment space with a transparent roof and a bar at the far end.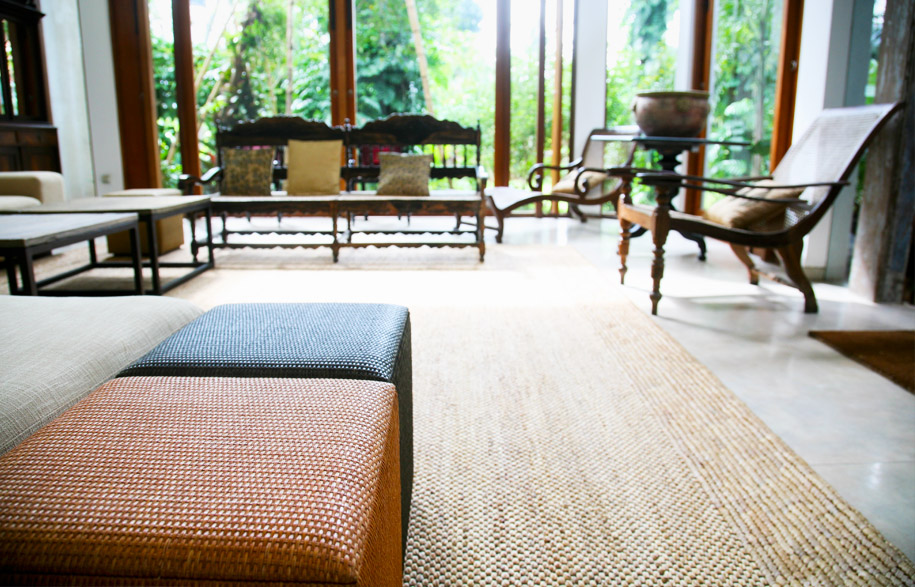 Eugenie loves the unself-conscious ambience of the house and the tropical lushness of the garden that has attracted birds and other wild life, a passion among her young children.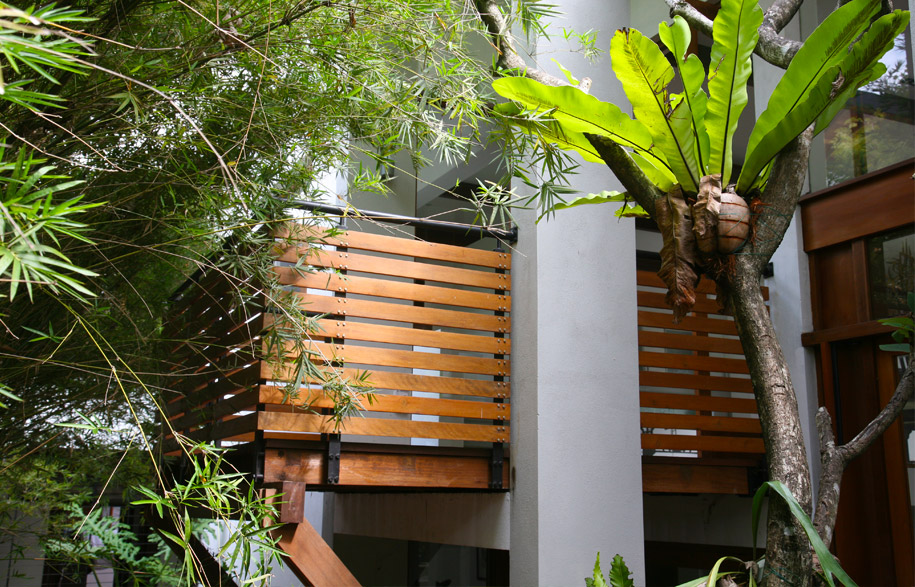 But her favourite is the dining area: "Sitting there, enjoying meals and observing the home and garden I grew up in through the beautiful old window gives me the feeling of being up in a tree house enjoying gentle breezes blowing through wonderful foliage and (exquisite memories of care-free childhood)."
Team Architrave
teamarchitrave.com
Photography: Kesara Ratnavibhushana
kesara.carbonmade.com
Tags: Colombo, Geoffrey Bawa, Home Architecture, House Architecture, residential, Residential Architecture
---